Apple Ginger Glazed Ham is a delicious and easy go-to recipe perfect for Easter dinner or any occasion. Easy to make and ready in under an hour!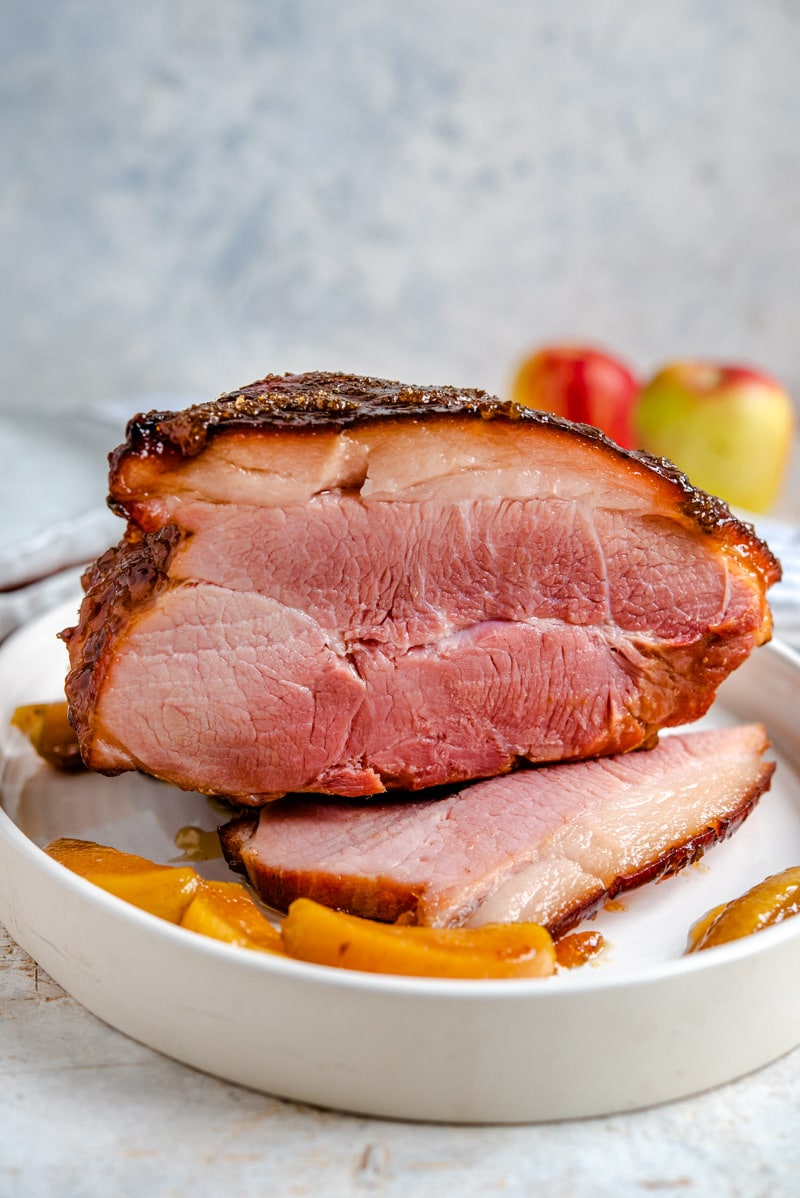 In the past, cooking a ham would have been WAY too much anxiety. Learning to cook is a funny thing, most recipes are much easier than you can imagine.
Glazing a ham is one of those situations that seems intimidating but isn't AT ALL.
It's super simple, and the result is super delicious! Easter Hams are much easier than Thanksgiving Turkeys. YOU CAN DO THIS!
How to Make Apple Ginger Glazed Ham
Combine apple jelly, apple butter, 1 cup brown sugar, ginger, and cloves in small saucepan.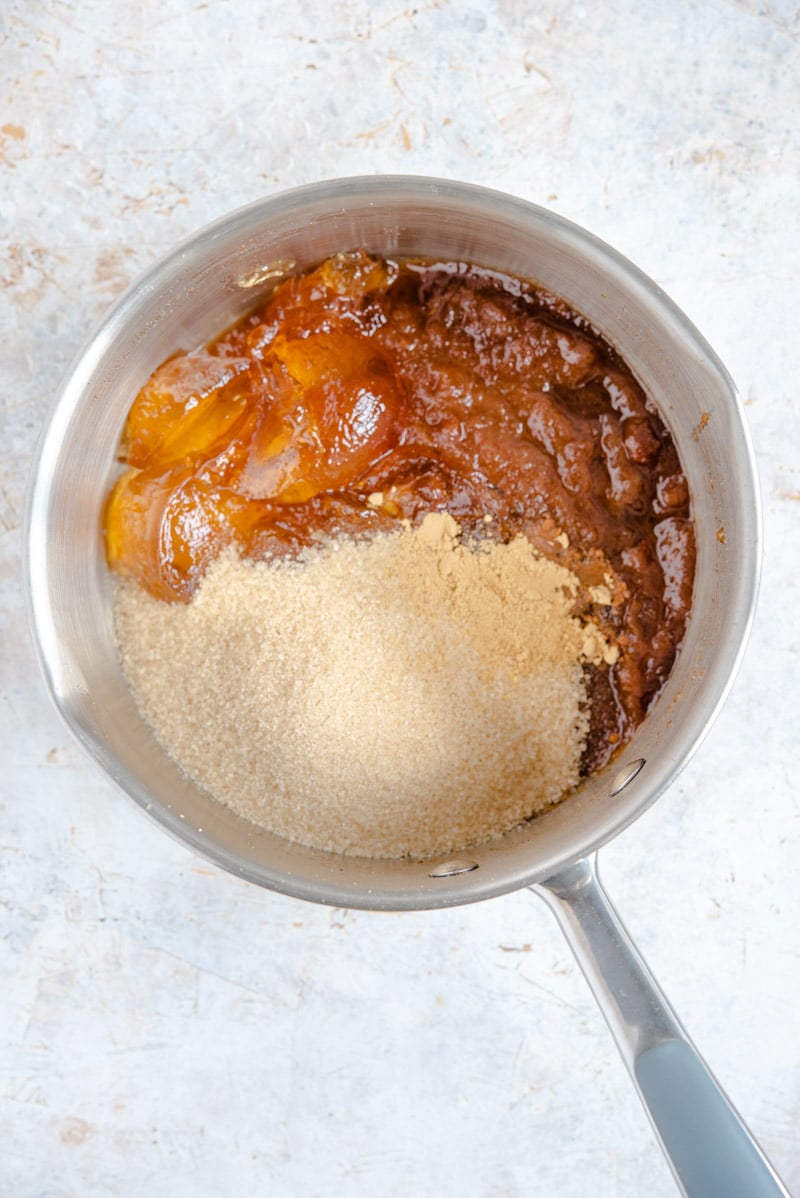 Heat over medium heat for about 10 minutes, stirring occasionally. Continue cooking until it reduces to 1 1/2 cups and becomes syrupy and thick. Set aside.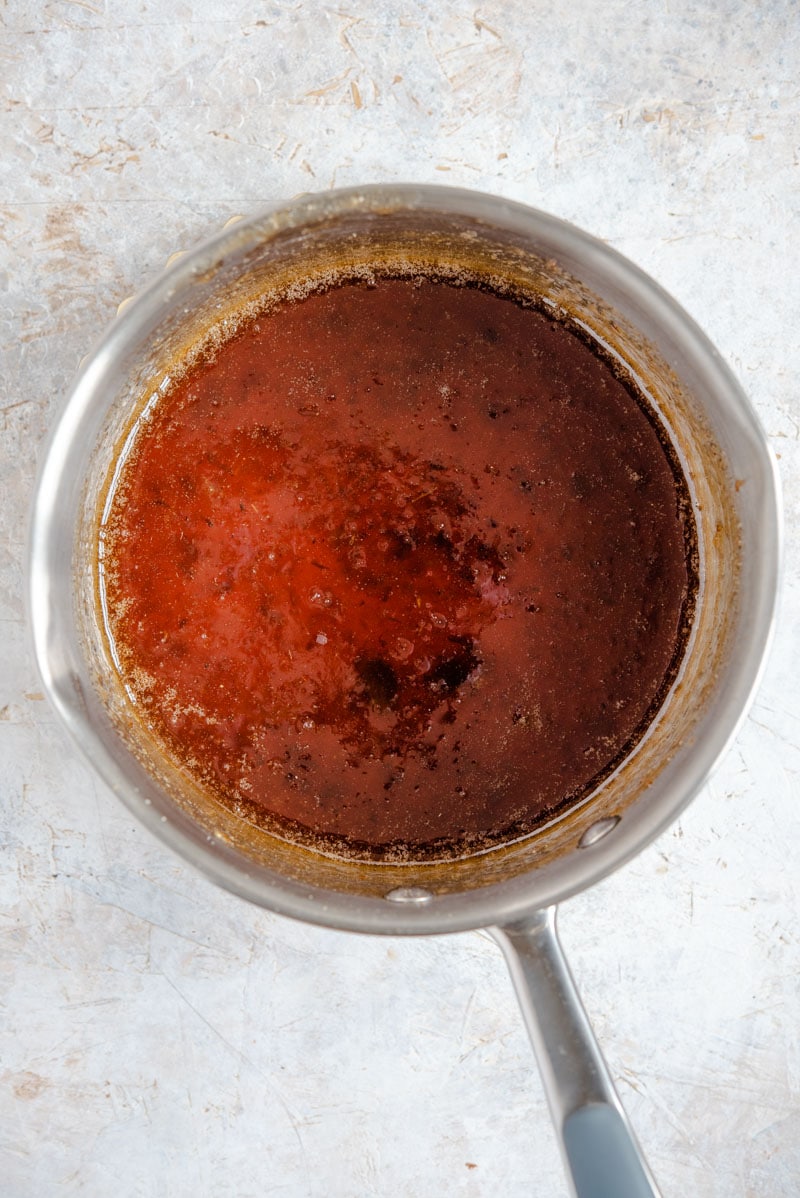 Spray baking dish with non-stick spray. Score ham with sharp knife and set inside baking dish. Pour apple juice over ham into baking dish and place apple slices around ham. Bake ham, covered, for 15 minutes.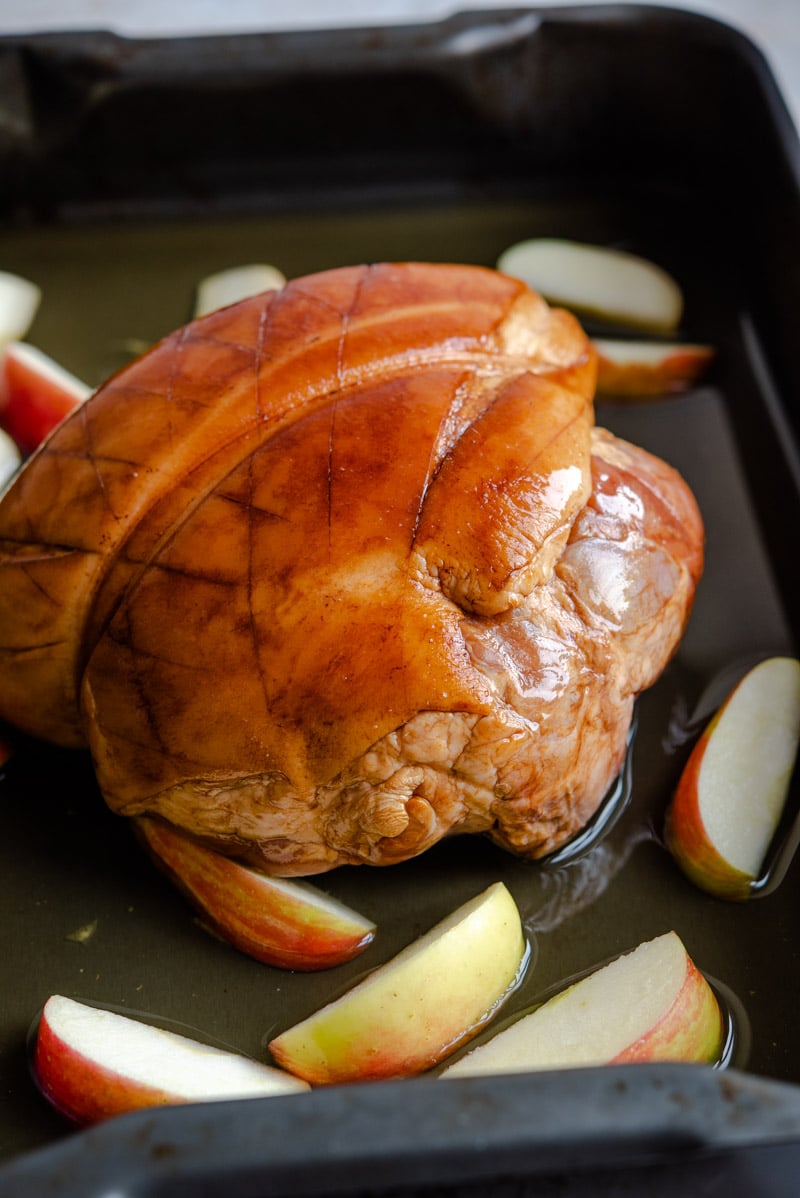 Take ham out of oven and pour 1/2 of glaze over ham. Re-cover and bake another 15 minutes. Baste ham with pan juices and bake another 10 minutes, uncovered.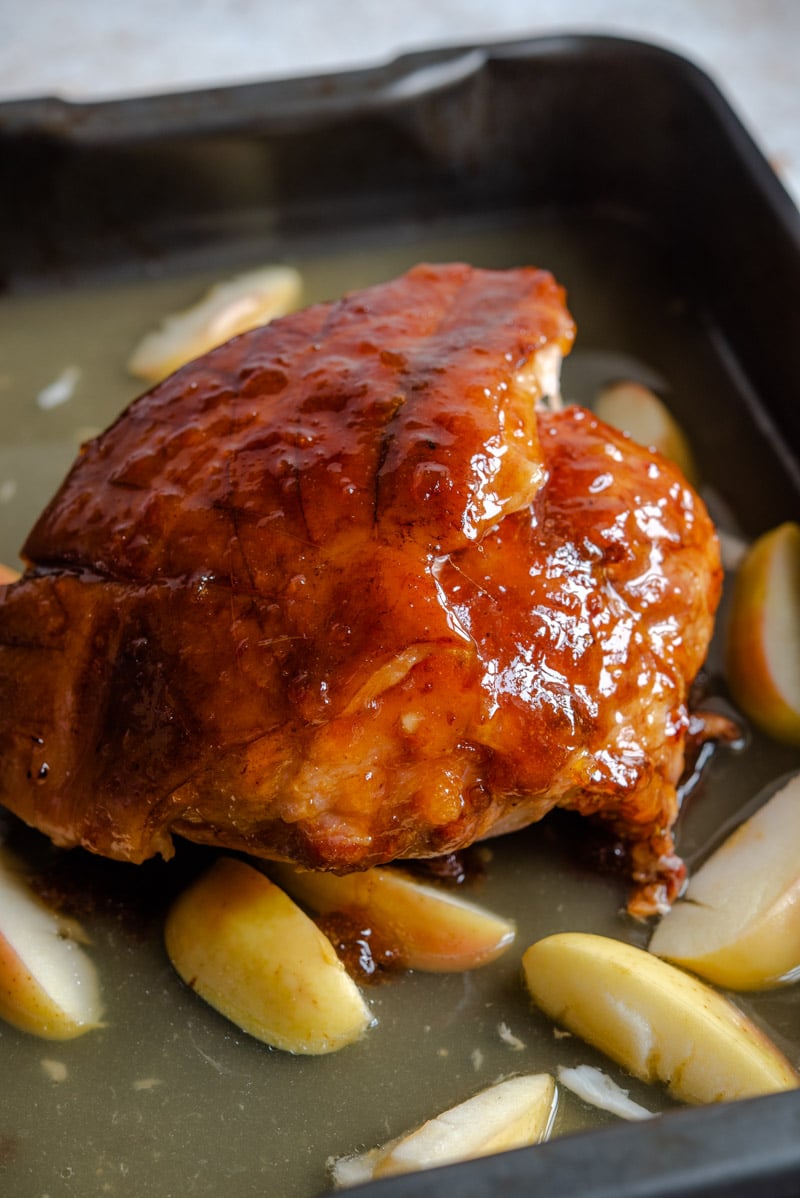 Take out of oven, pour another 1/4 of glaze over ham and press the 1/4 cup of brown sugar into ham.
Bake until brown sugar caramelizes and internal temperature has reached 145°F. If needed, place under broiler for 2-3 minutes. Watch closely, sugar will burn easily.
Slice and serve with remaining glaze.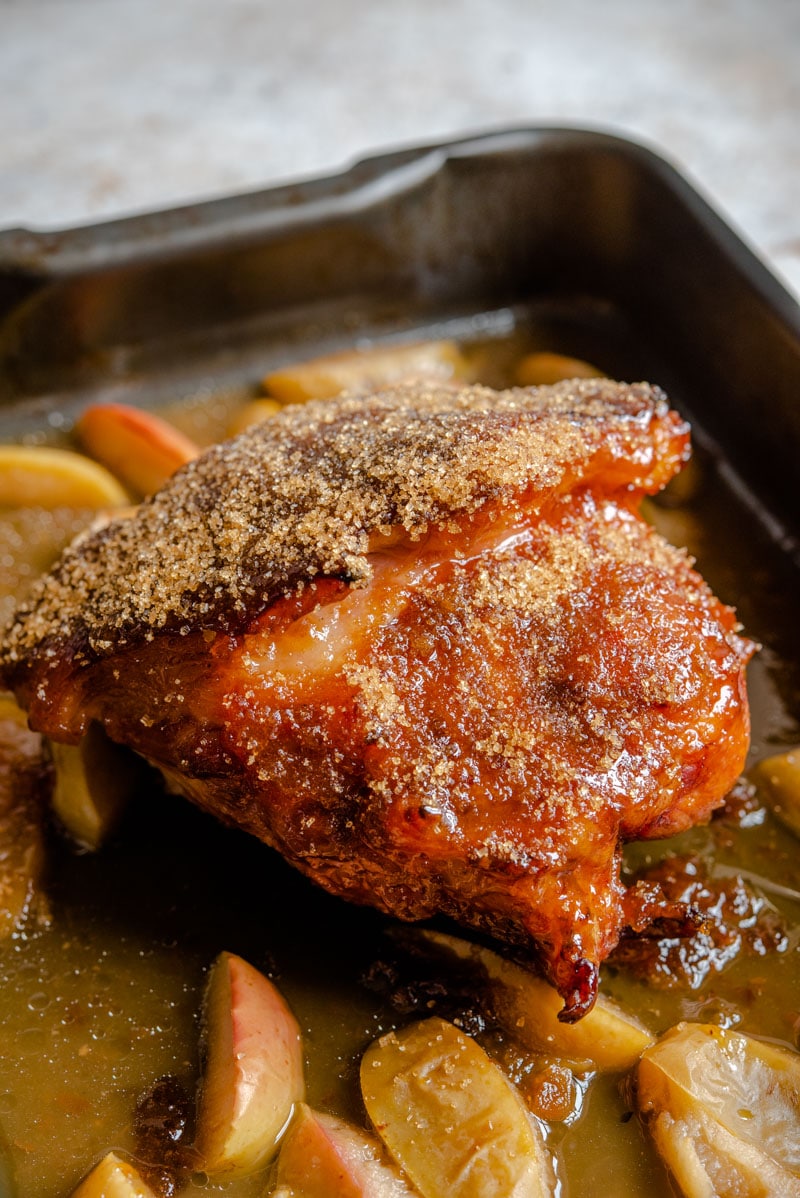 How to Know the Ham is Fully Cooked
If you are unsure if the glazed ham is cooked through then use a meat thermometer. When the internal temperature reaches 145F the ham is ready and can be removed from the oven.
If it's under 145F then cook it for a few minutes longer and check again.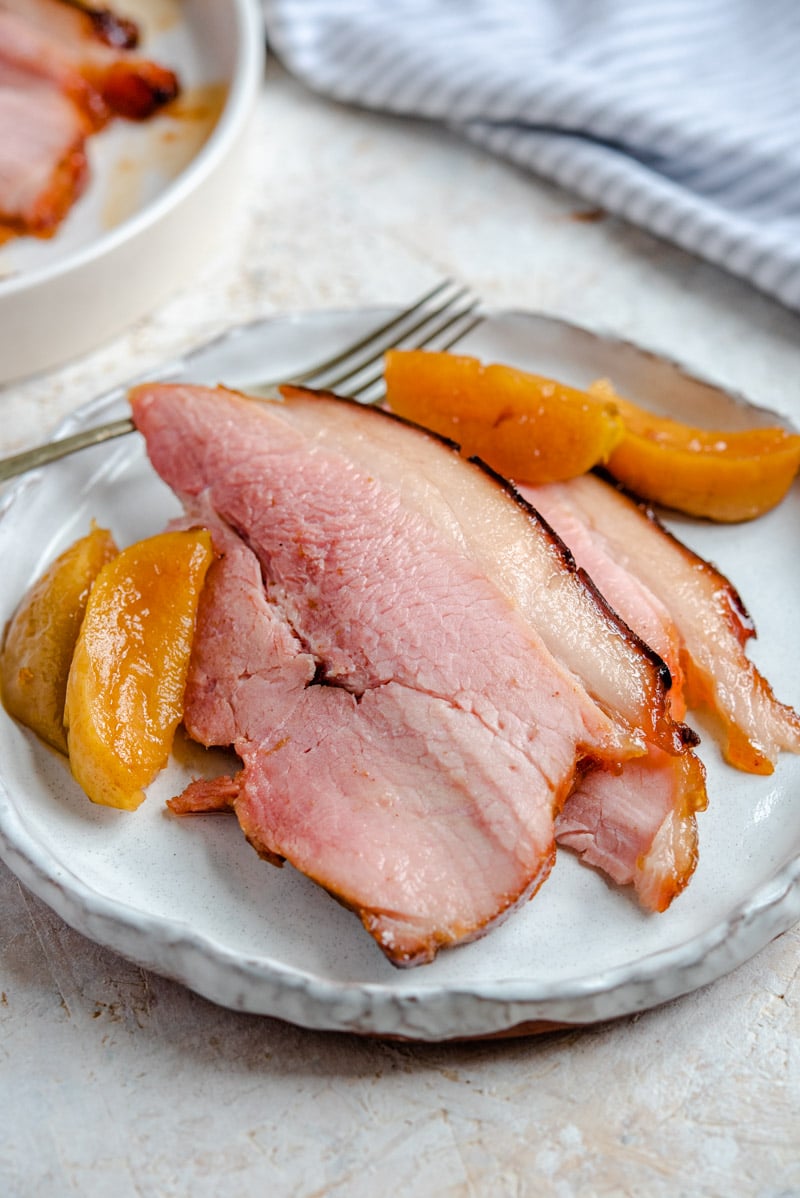 Can You Reheat a Glazed Ham?
Yes, you can reheat the ham if you wish just make sure it is piping hot all the way through before serving.
It's easier and quicker to reheat the ham in slices.
What to Serve with Glazed Ham?
This apple ginger glazed ham is perfect with any side from creamy mash, roast potatoes, roasted carrots or any veggies for that matter roasted, grilled or boiled!
Top Tips for Making Apple Ginger Glazed Ham
Don't forget to score the ham.
Make sure to baste the ham and reglaze throughout the cooking to keep it moist and tender.
You can use any apples you like for this recipe although I recommend a sweet variety.
Let the ham rest before cutting, this allows the juices to remain inside and stop it drying out.
Always use a meat thermometer if you are unsure on cooking times.
Leftover cooked ham and be stored in the fridge for up to 5 days or frozen.
Serve with your favorite sides.
More Recipes You Might Like: