Apple Ginger Glazed Ham is a delicious and easy go-to recipe perfect for Easter dinner!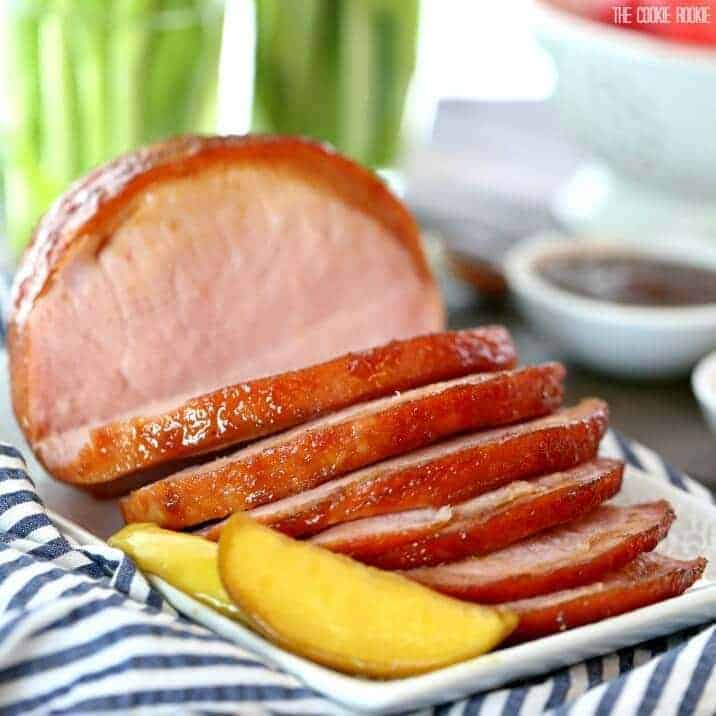 In the real world, it's not even Saint Patrick's Day. In the food blogging world, Easter is RIGHT AROUND THE CORNER!!! It feels like holiday prep lasts for months and months as we test out the very best recipes for the big day. There are worse problems I could have. :)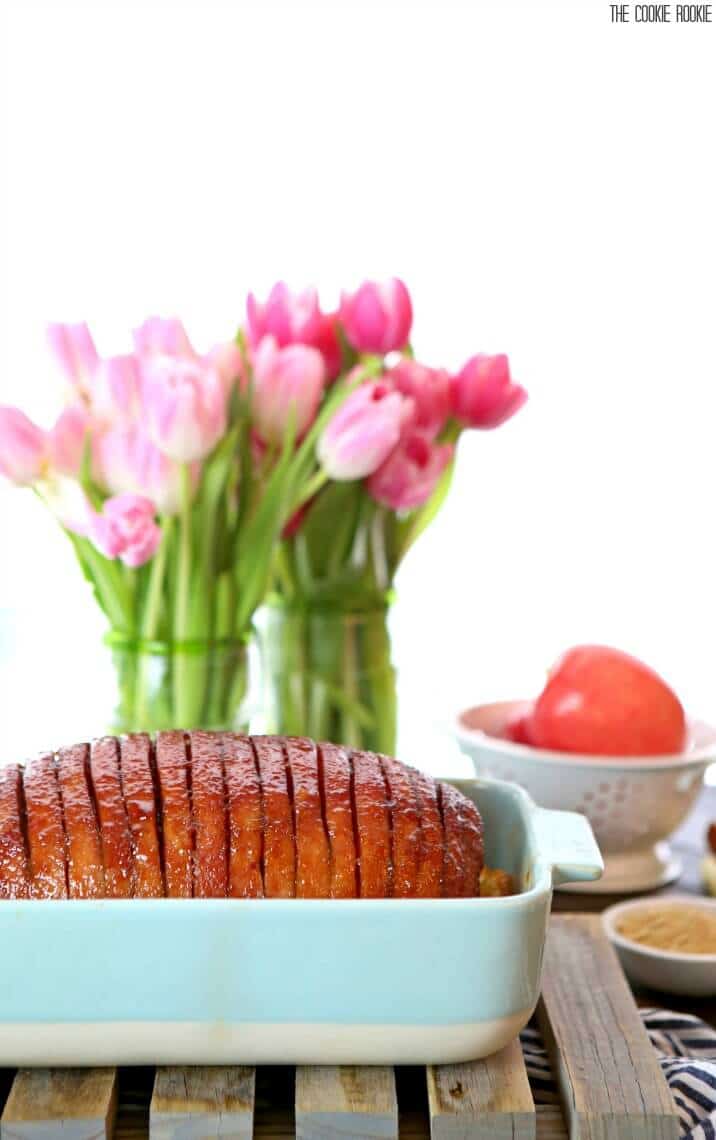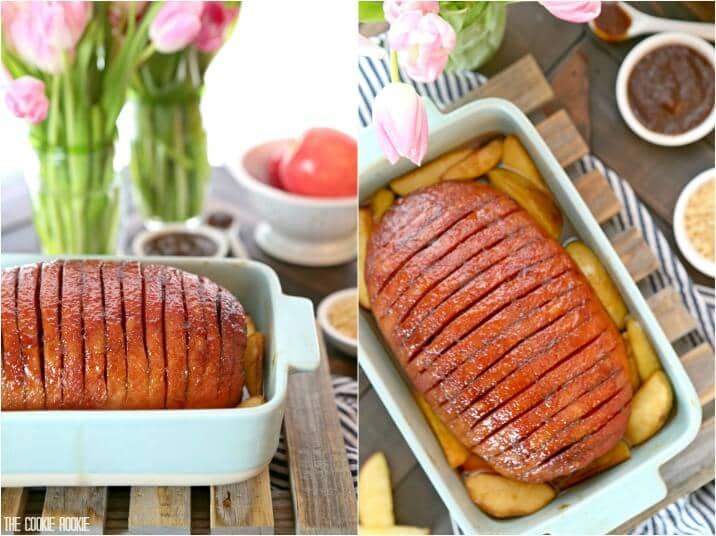 In the past, cooking a ham would have been WAY too much anxiety. Learning to cook is a funny thing, most recipes are much easier than you can imagine. Glazing a ham is one of those situations that seems intimidating but isn't AT ALL. Its super simple, and the result is super delicious! Easter Hams are much easier than Thanksgiving Turkeys. YOU CAN DO THIS!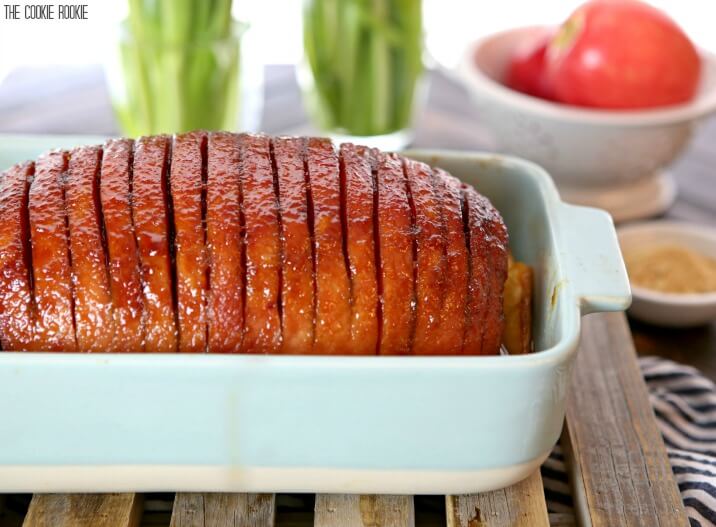 I was lucky enough to have mom (Simply Sated) in town to help me out with my first ever glazed ham. She's a great teacher AND a great hand model. Win win!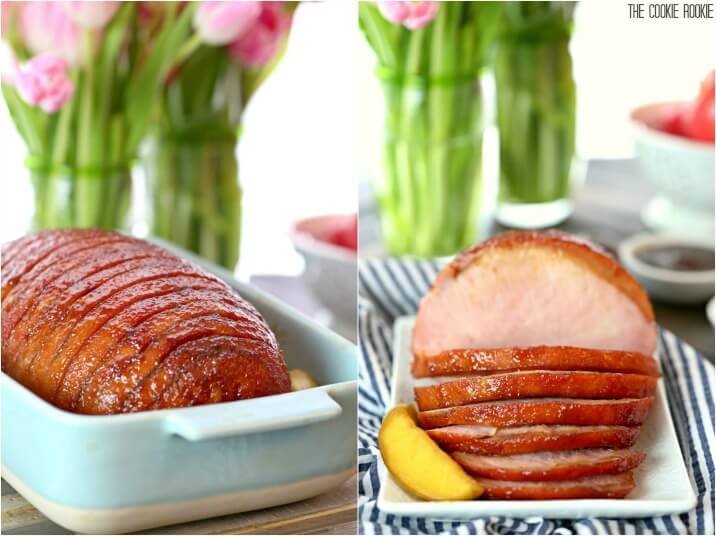 I was also lucky enough to use a Jones Dairy Farm Family Ham for this recipe. I've been working with Jones Dairy this year, and every single product I have used has blown me away. This family ham might just be my favorite product to date (check out my other recipes using their products; Hawaiian Bread Stuffing, Crockpot Mediterranean Quiche, and Hawaiian Mac and Cheese). It's juicy, delicious, and full of flavor. And it helps that you can fully trust where it came from and how it was prepared. I really value my partnership with Jones Dairy and I hope you'll give their products a try! You can find out more about Jones Dairy Farm HERE.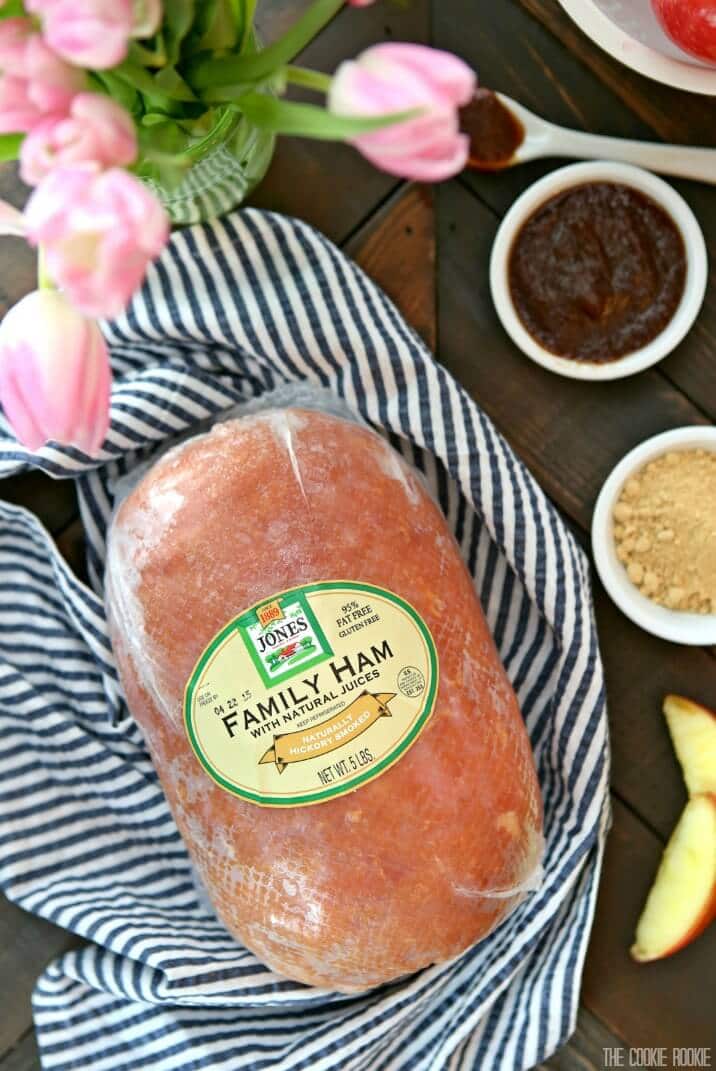 The simple Ginger Apple Glaze that I paired with this delicious ham is SO easy to throw together. We tried out a couple different glazes in search of the perfect one, and this was the winner!
We will be making this Apple Ginger Glazed Ham for our Easter Dinner this year, I hope you love it too!
Nothing like delicious food to bring together family and friends.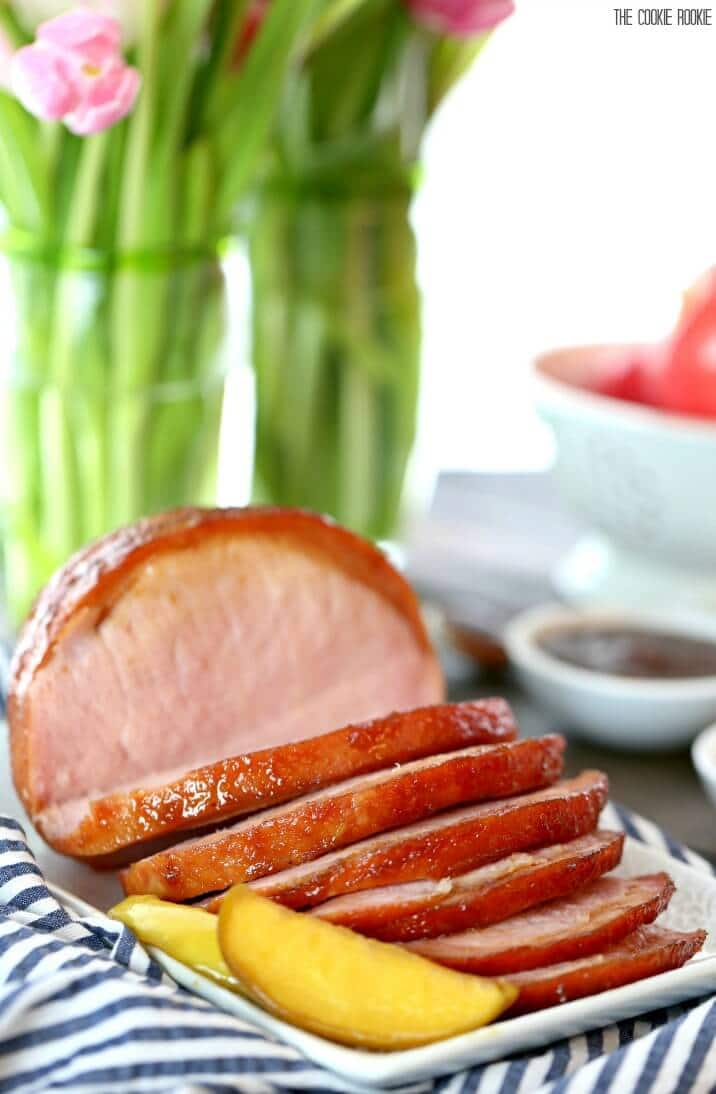 GREAT news! Jones Dairy Farm is hosting a giveaway for a Ham and a roasting pan! Perfect for Easter! Click HERE to enter. Even if the giveaway isn't for you, you can click HERE for 20% off any ham from Jones Dairy! I've got you guys covered! :)
Click HERE to check out my recipe for Apple Ginger Glazed Ham (and lots of other great glaze recipes!) over on the Jones Dairy website. Happy cooking!
This recipe was written within a partnership with Jones Dairy Farm. All opinions are 100% my own. Thank you so much for supporting the brands that support The Cookie Rookie!