These oven roasted melting potatoes are the ultimate side dish. Practically dripping butter, these soft and tender roasted potatoes go with any and every meal and are sure to please. These are my very favorite potato side dish! It doesn't get better than this!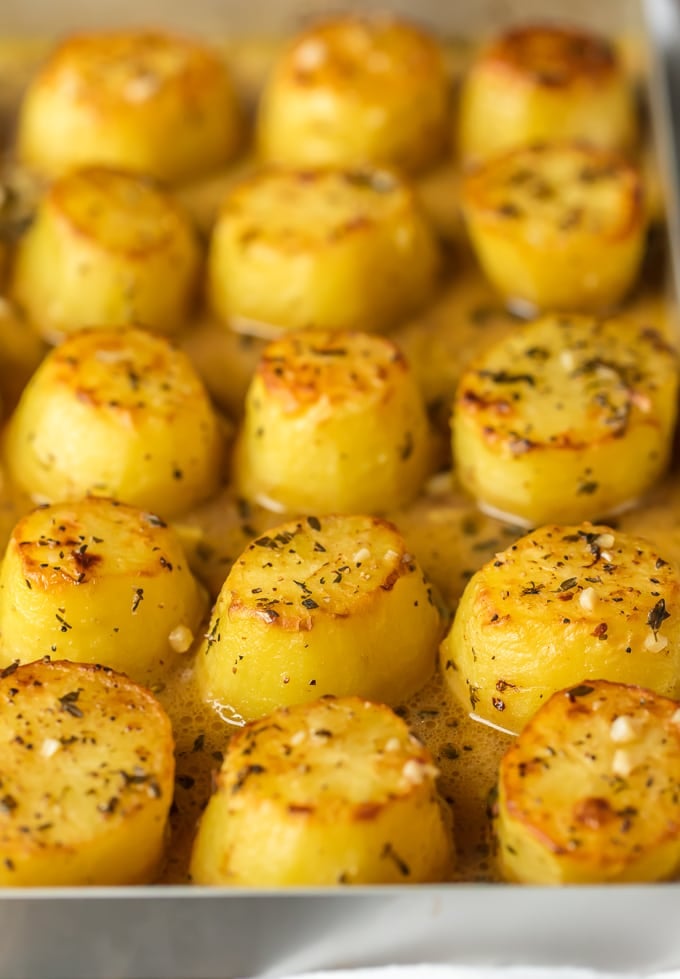 Melting Potatoes Oven Roasted to Perfection
Melting Potatoes are the perfect side dish!
Oh my goodness gracious…these Oven Roasted Melting Potatoes are AMAZING. I don't know how to adequately describe them because they're just oh so delicious. Look at the picture above and look at the pool of bubbly butter that those taters are sitting in. That's pretty much all you need to know…am I right?
Every main course needs the perfect side dish, and these oven roasted potatoes are that side dish! They go with pretty much any meal under the sun, and once you taste them, you'll be completely hooked. Tender, juicy, EASY, fool-proof, impeccable! I'm OBSESSED.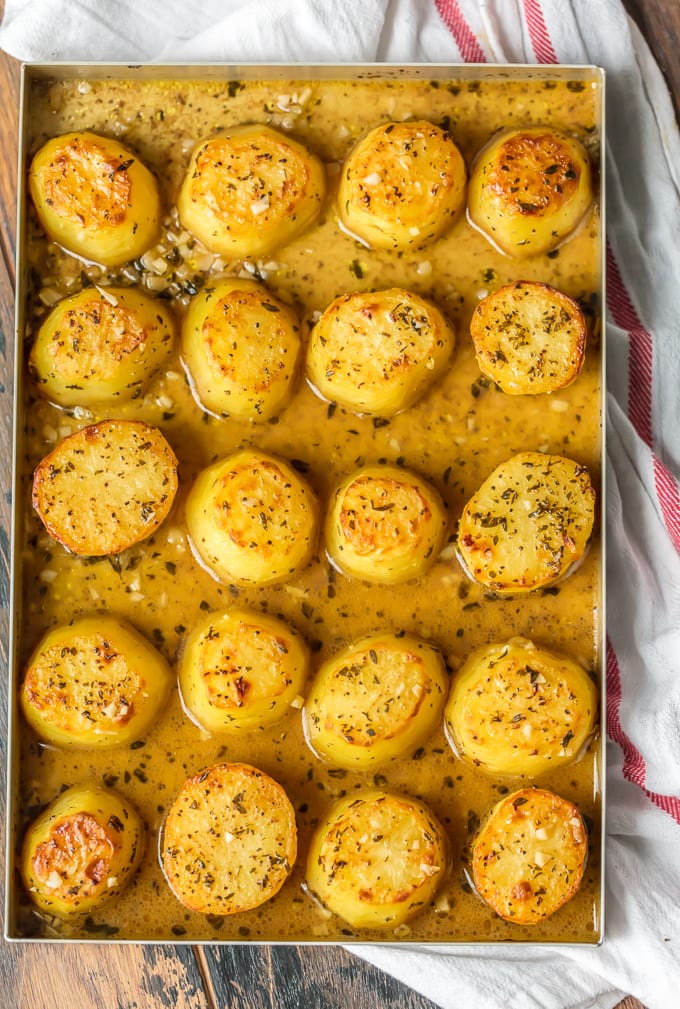 What are Melting Potatoes?
I first heard of Melting Potatoes when my girl Christina from Dessert For Two (writer of some of my very favorite cookbooks!) posted her Melting Sweet Potatoes with Maple Pecan Sauce. The picture she posted literally made me stop dead in my tracks. I had to pick my chin up off the floor. The decadence!
When Mom suggested making a different version of these over roasted potatoes with a similar idea, I was so excited to try them. And let me tell you, they turned out ammmmazing. All thanks to Mom of course!
Melting potatoes are crispy little potato slices baked to perfection and slathered in a delicious sauce. This spin on oven roasted potatoes will melt in your mouth. And the all that flavorful butter will leave your taste buds wanting more!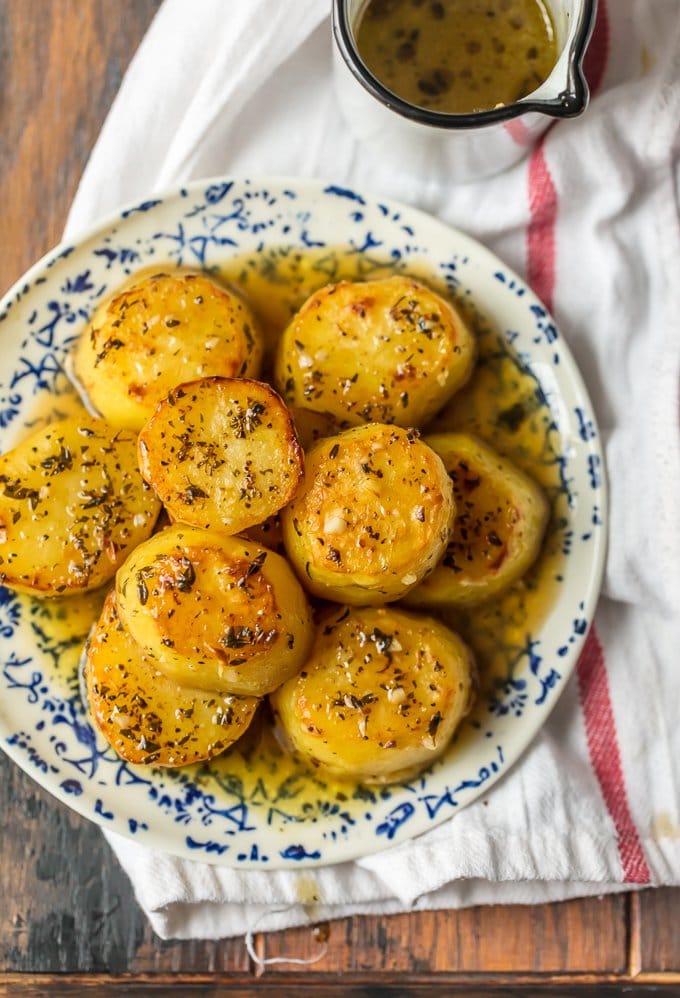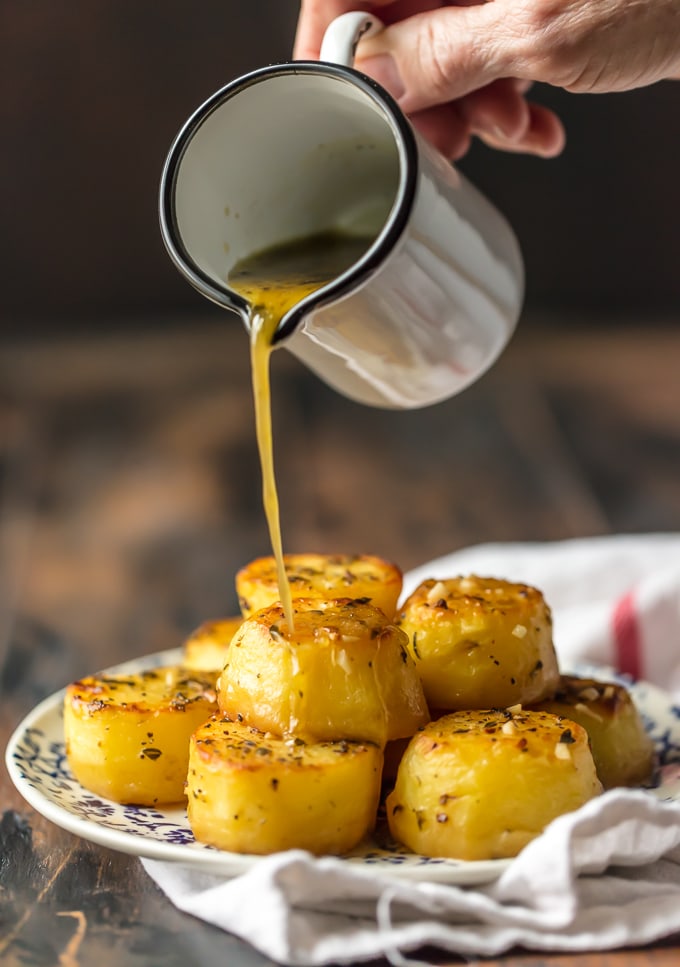 You'll devour these oven roasted potatoes!
I have a feeling we will be serving these melting potatoes at every holiday for the rest of time PLUS at family dinners here and there so often throughout the years to come. Henry already likes them and Pat and I LOVE them.
They're small enough that you could stick to your diet by eating just one, or eat a couple and still have room for more food. They are truly to die for, trust me!
How to make melting potatoes
If you've ever made oven roasted potatoes, then you can learn how to make melting potatoes too!
These melting potatoes only take about an hour to cook, and prep time is quick! Start with Yukon Gold Potatoes, whip up a tasty sauce, and let them roast! This recipe leaves the oven roasted potatoes crispy on the outside but creamy on the inside.
Serving Suggestions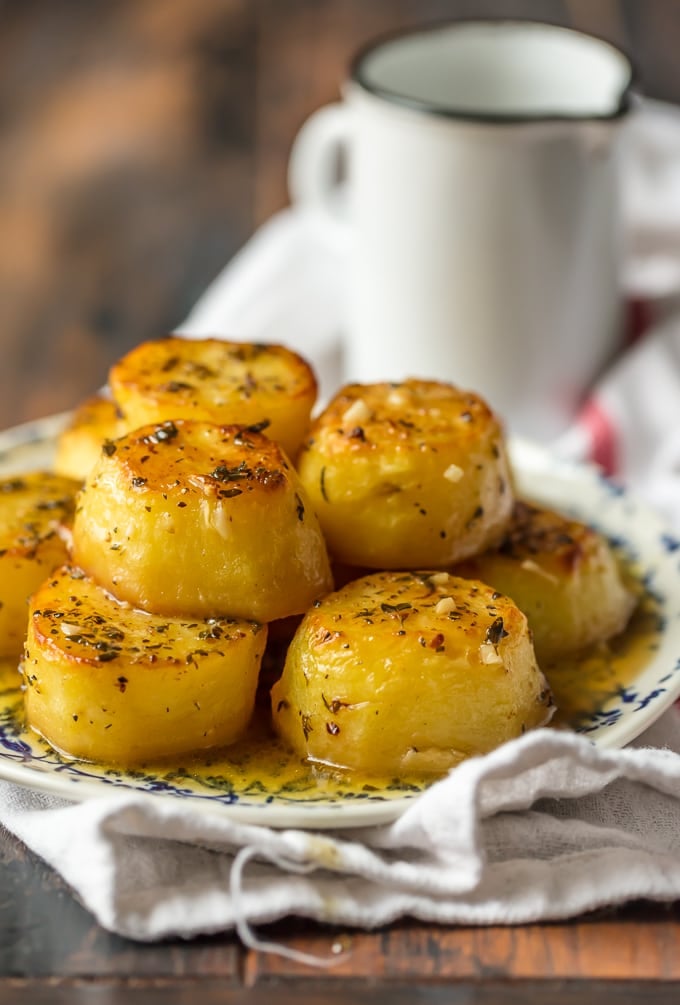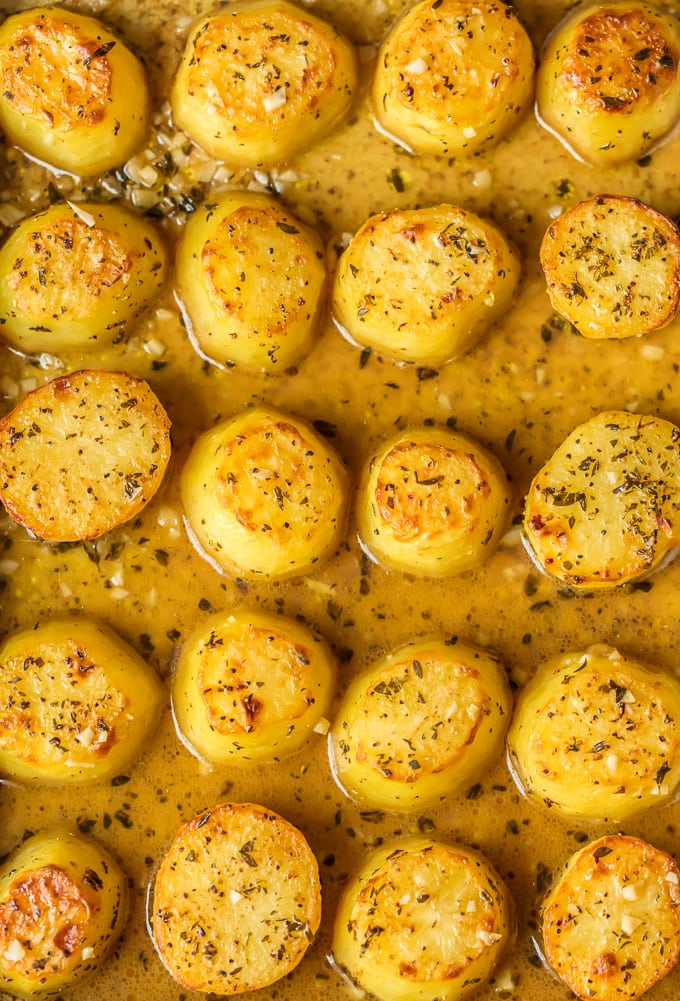 You can never go wrong with savory oven roasted potatoes and these melting potatoes are a new favorite. Next time you're trying to come up with a new side dish for dinner, you have to make these!