This avocado egg salad recipe is such a great sandwich filler. Easy and quick to make with just a few ingredients, it's so wonderfully creamy!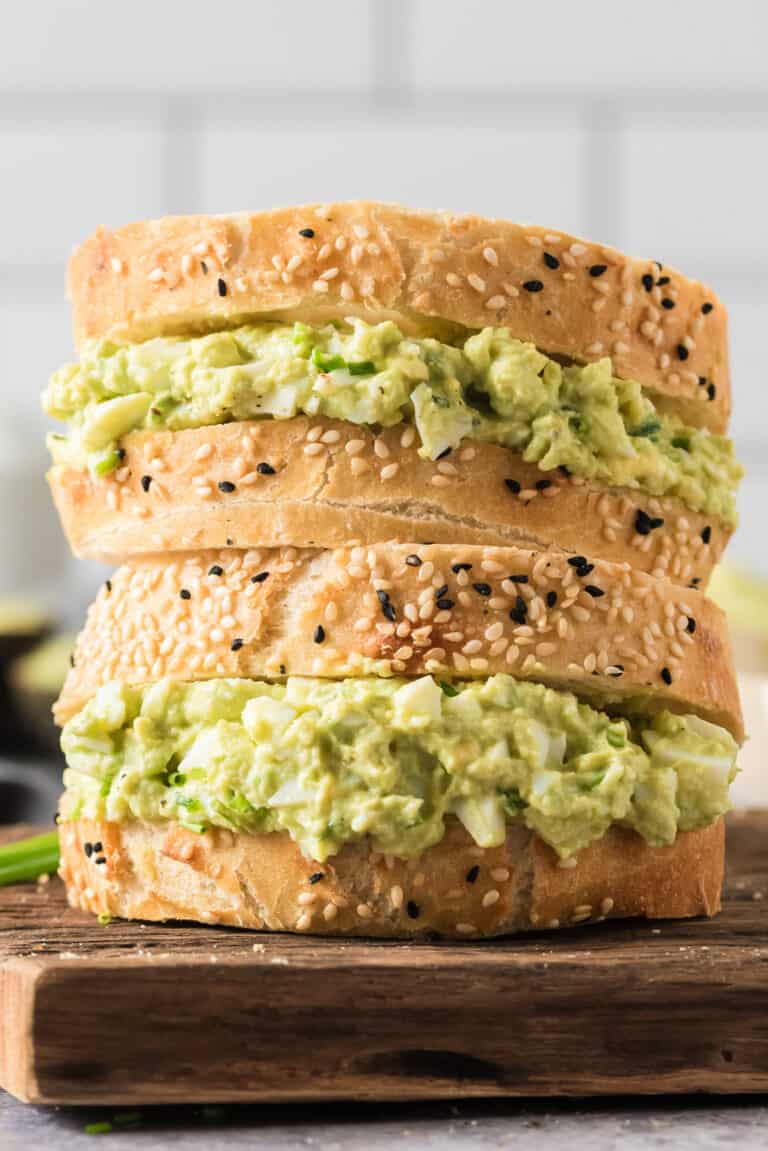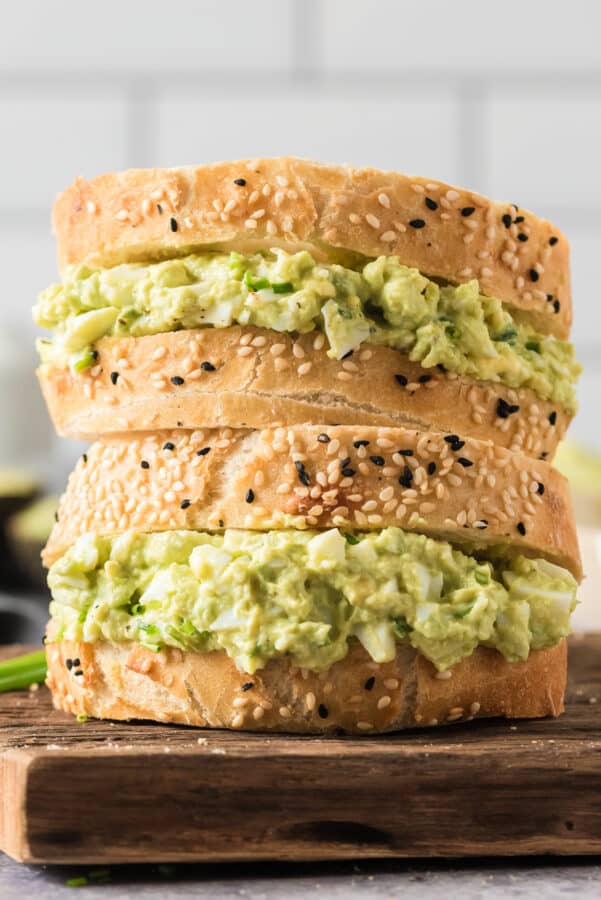 This avocado and egg salad is a great easy recipe, perfect for when you want lunch in a hurry! It's wonderfully seasoned and creamy – what are you waiting for, pile it high and make the most delicious sandwich!
Be sure to check out my Egg Salad Sandwich and Chicken Avocado Pita for more easy lunch options!
Why you will love this avocado and egg salad
Simple ingredients: This recipe is made with 6 ingredients, most of which you will already have in your cupboard.
Quick: It takes no more than 5 minutes to make a batch of this salad!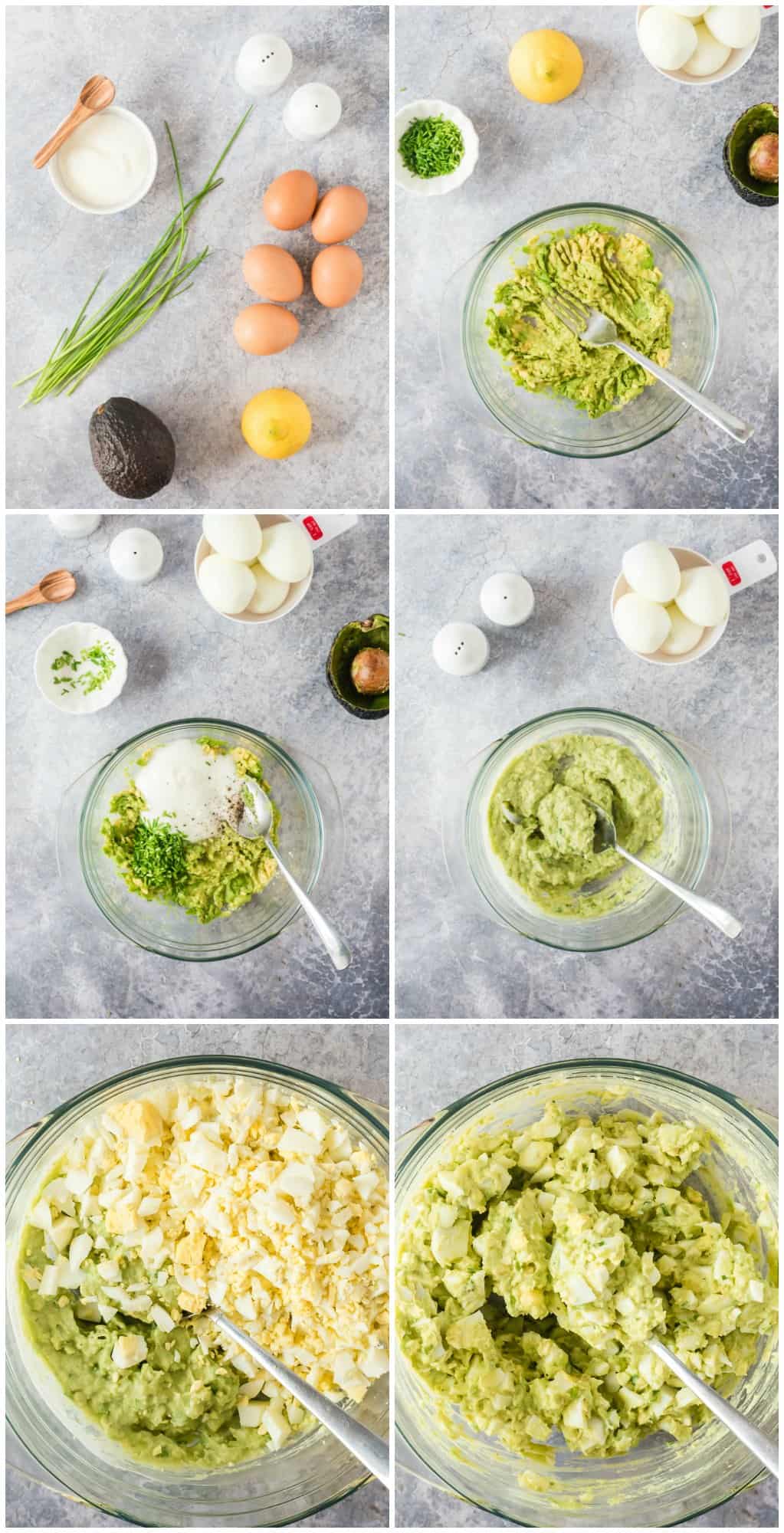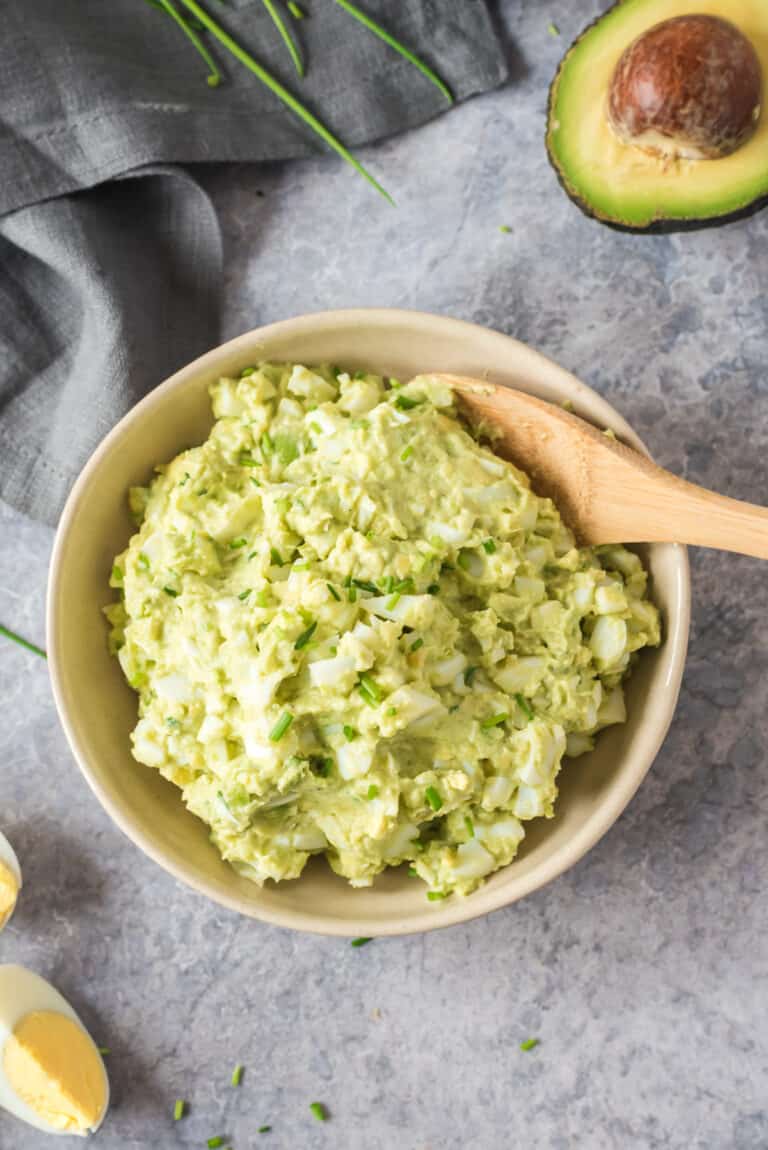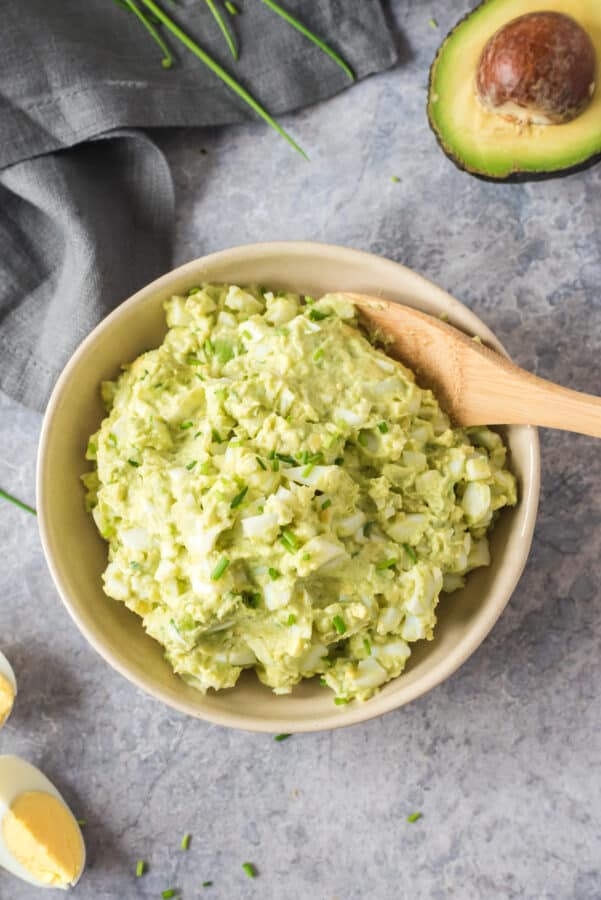 How to make egg and avocado salad
Be sure to scroll down for the full recipe!
Mash the avocado.
Mix in the yogurt, lemon juice and chives.
Chop or mash the eggs.
Mix everything together and season.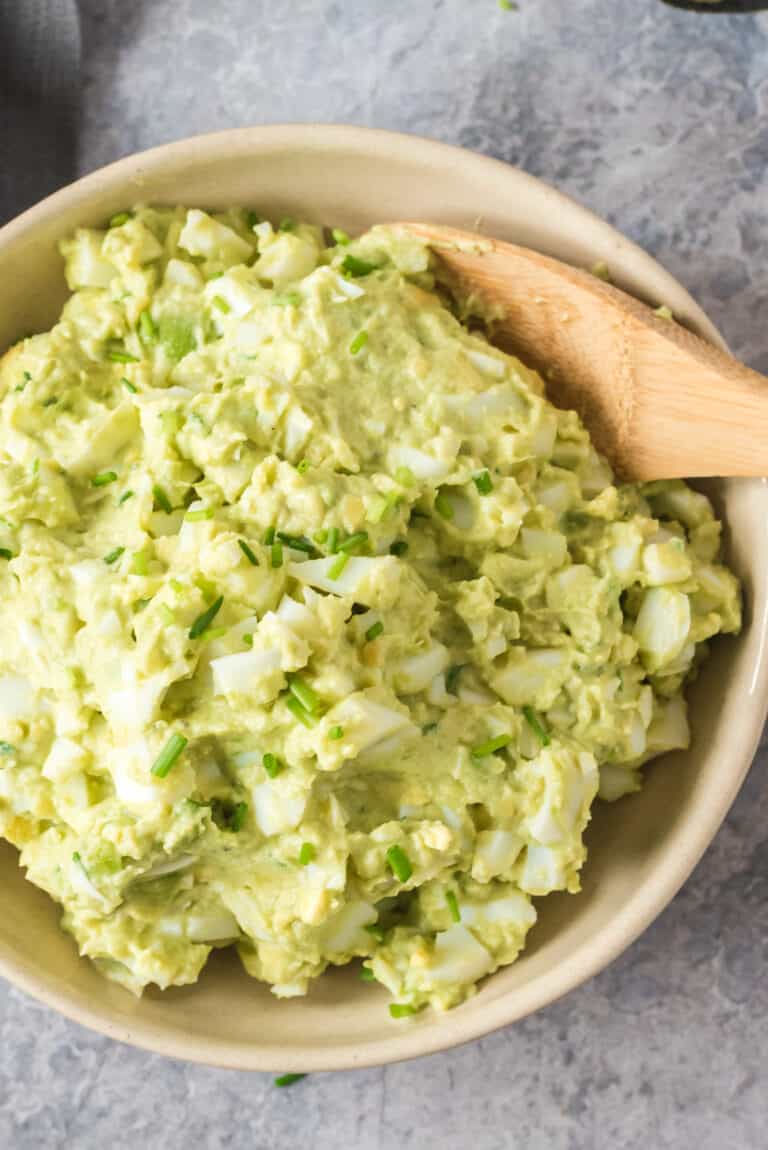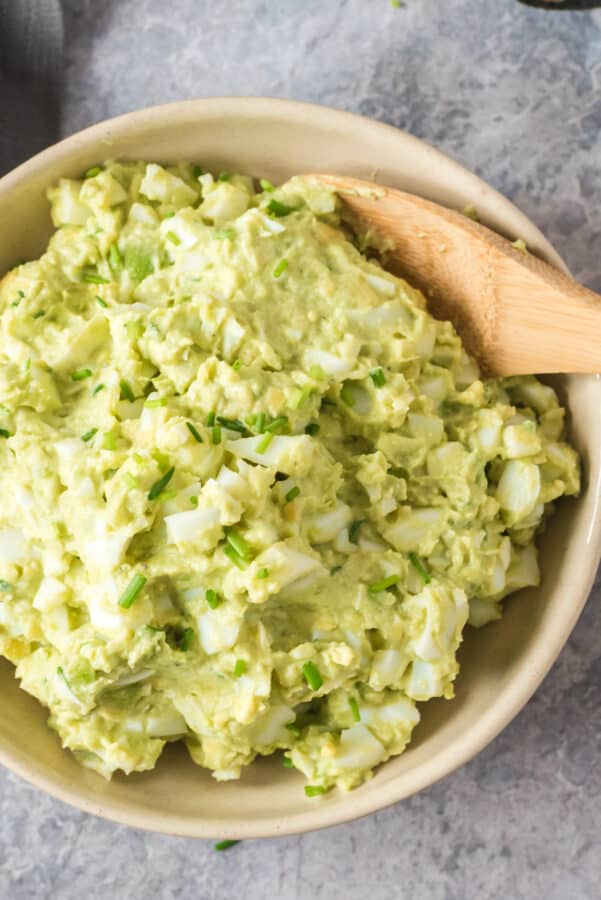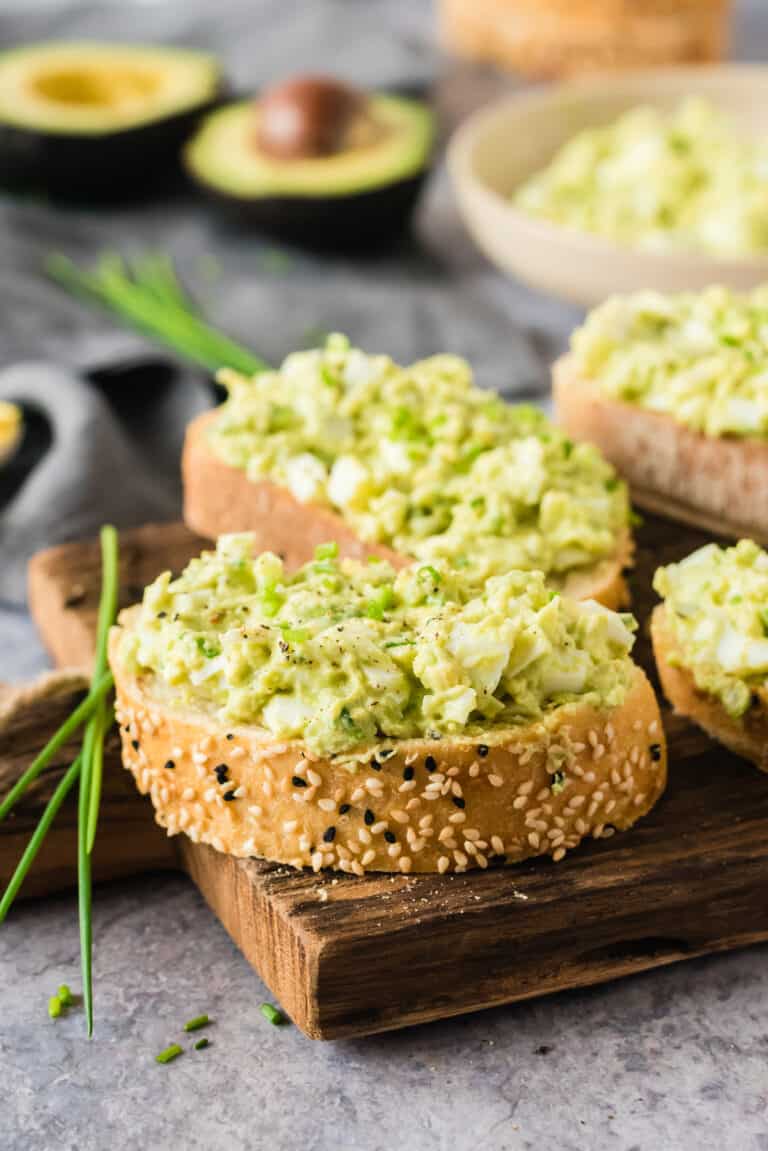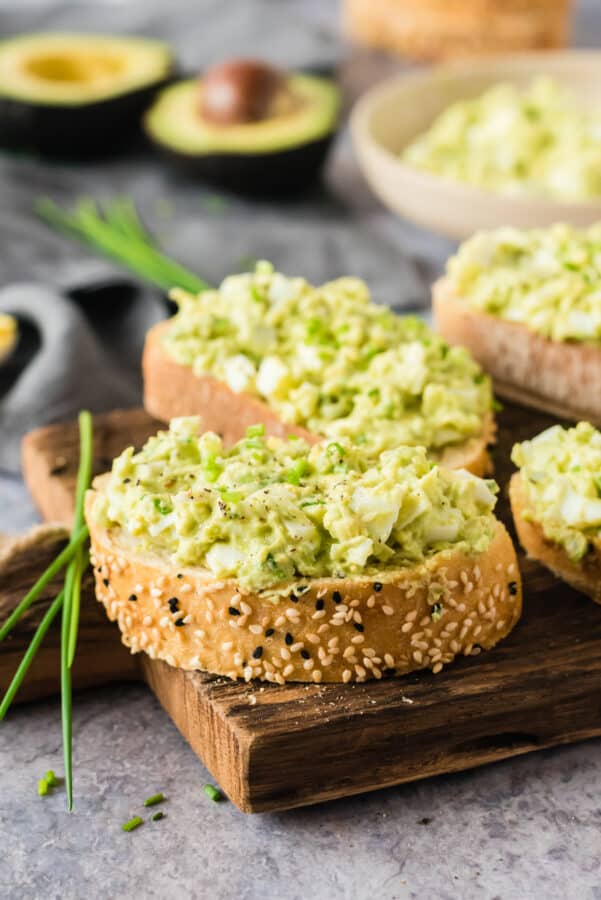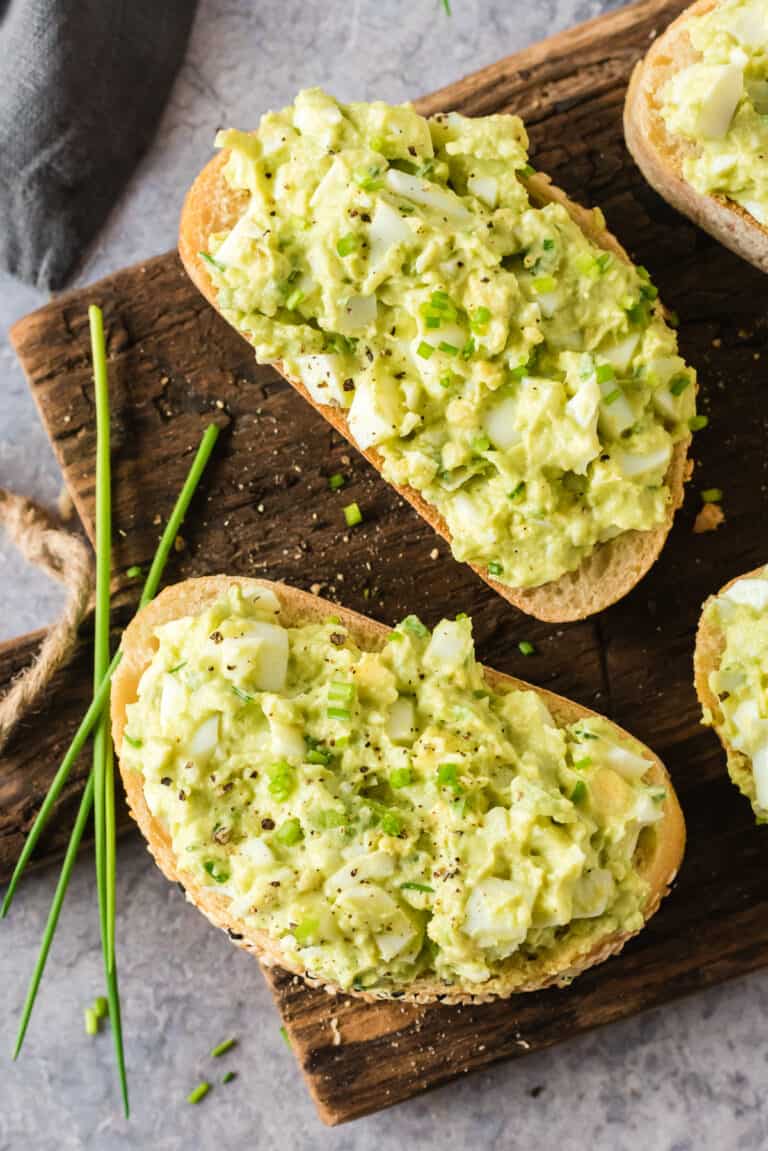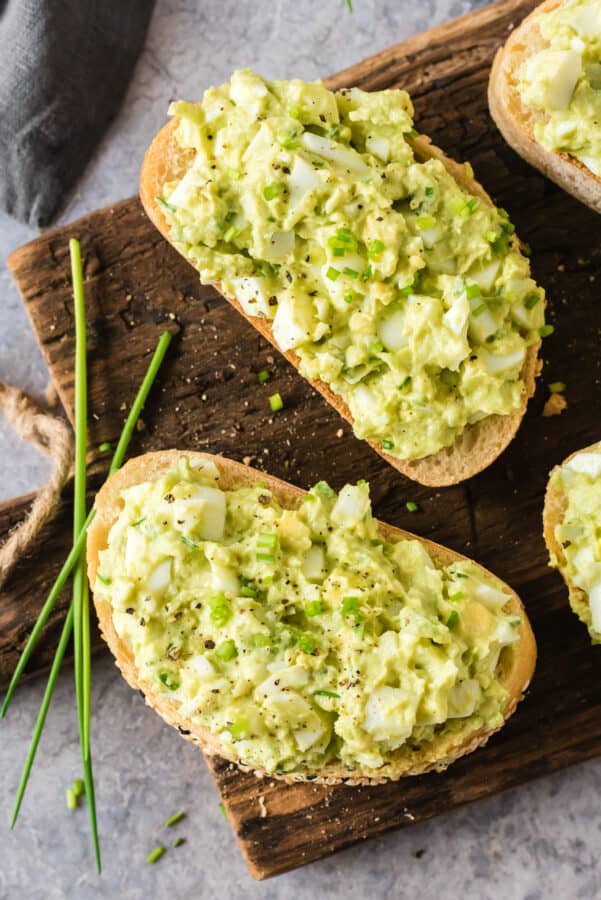 How long does it keep?
This salad is best eaten straight away, but any leftovers can be kept covered in the fridge for up to three days. If the avocado starts to brown, you can use a spoon to scrape the top off, it will still be good to eat.
Use ripe avocados!
Not only will ripe avocados be easier to mash, but they will be more flavorful and creamy. Gently squeeze an avocado in your palm, an if it gives a little it's good to use.
Recipe Variations
This avocado and egg salad is really delicious how it is, but it's easy to make your own! Ty adding in:
A teaspoon of mustard
Use other fresh herbs like parsley and dill
Add in some red chilli flakes
Try adding in some diced jalapeno.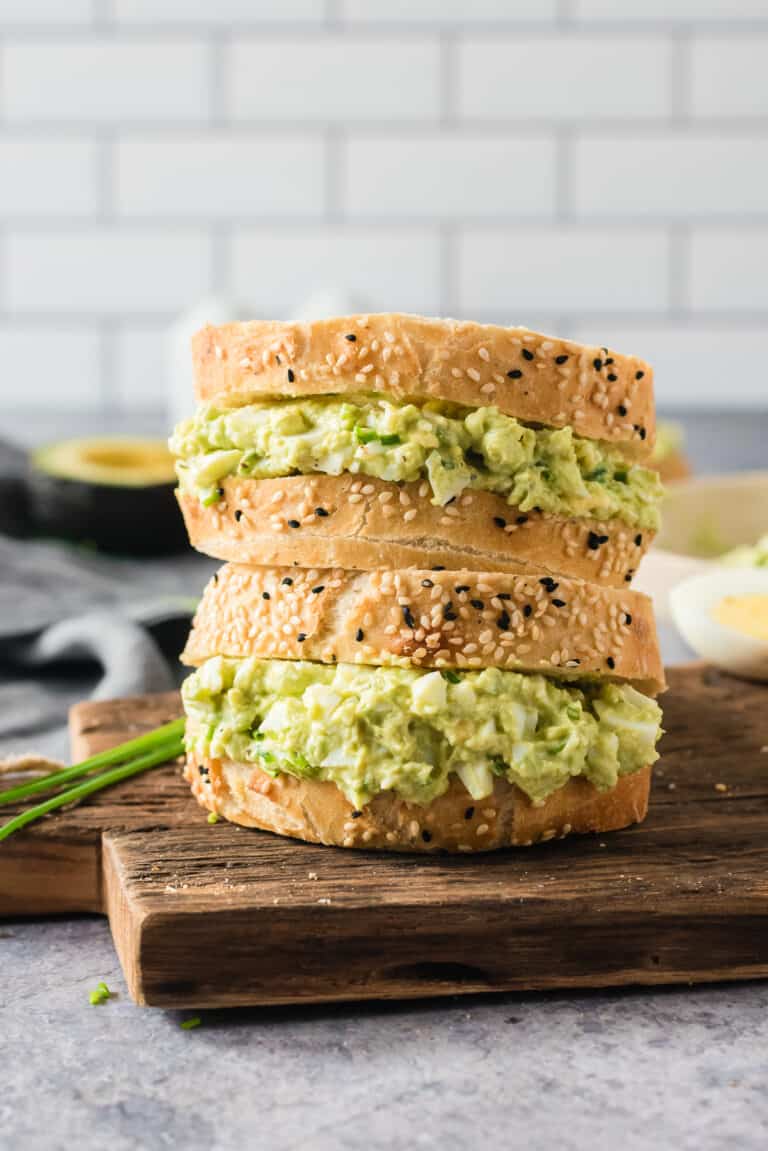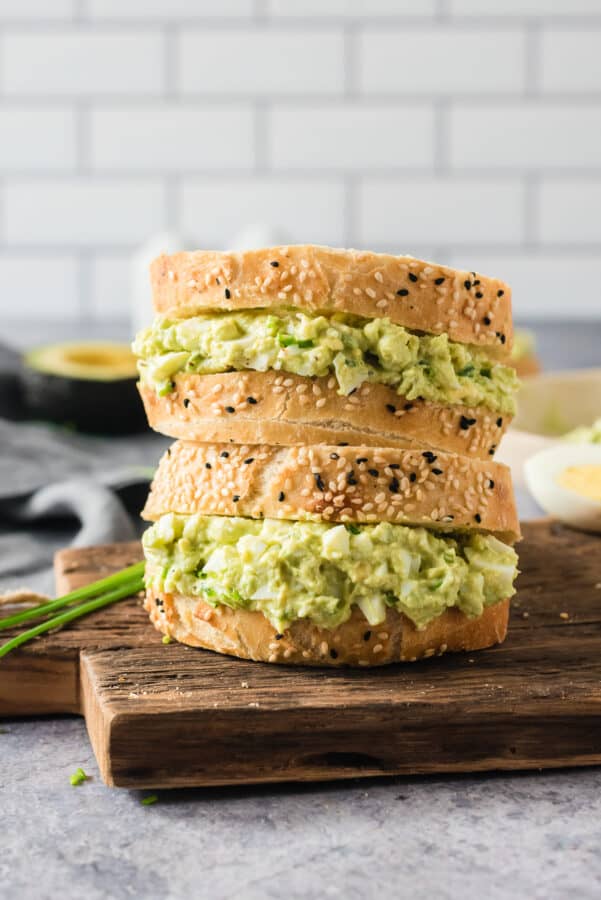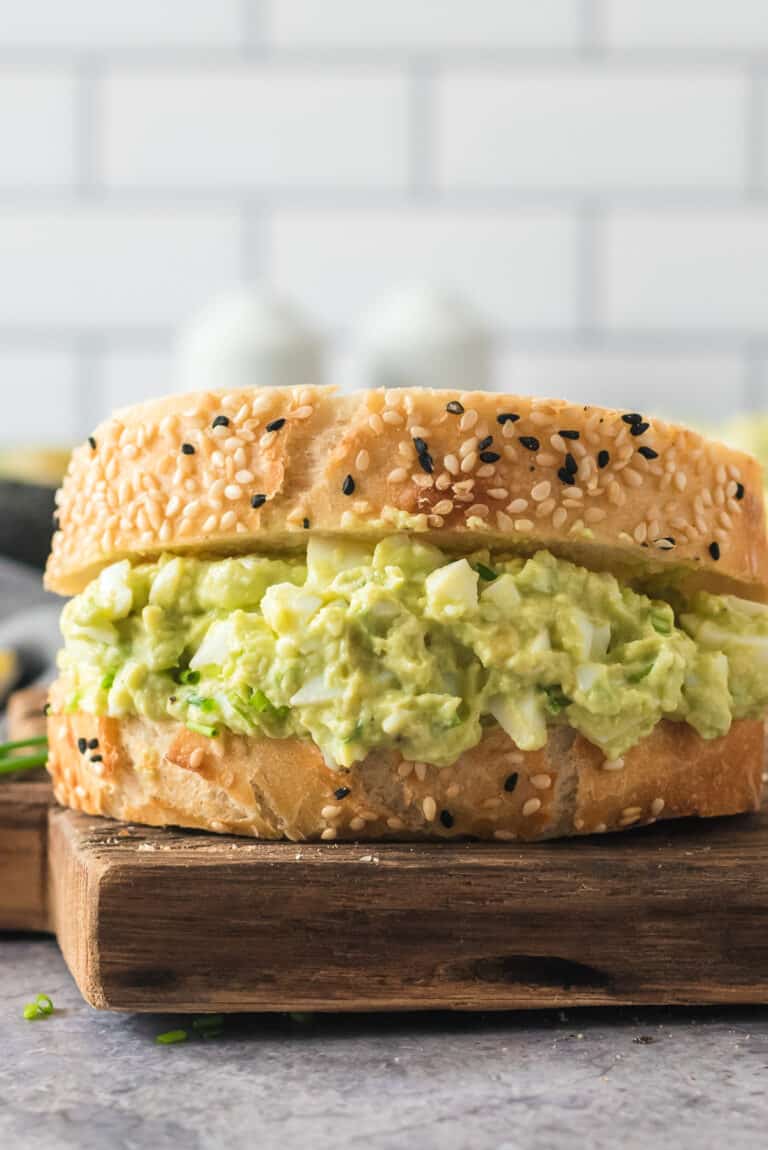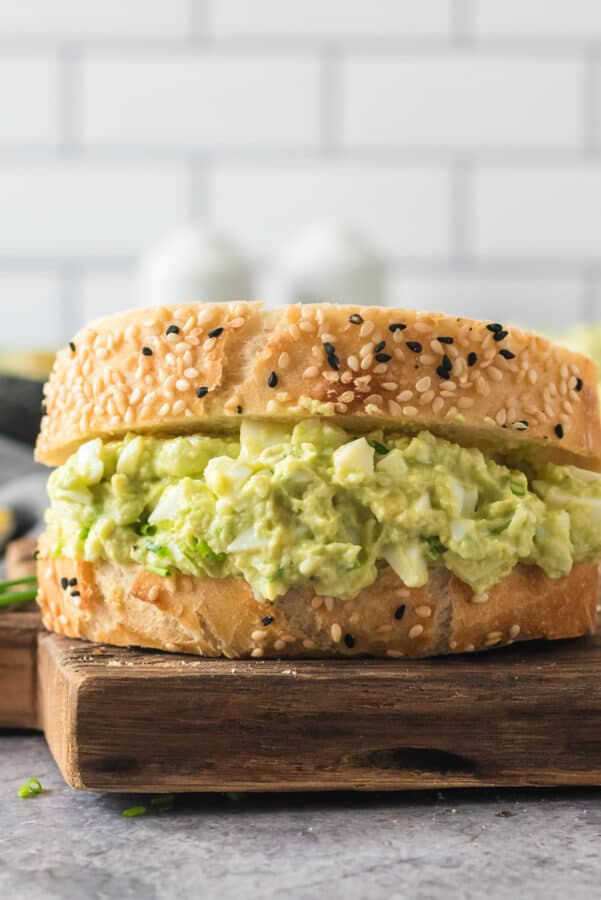 Recipe Notes and Tips
Depending on the size of your avocado you might want to add a bit more yogurt if the egg salad is not creamy enough for you.
You can keep this covered in a fridge for up to 3 days.
Mash the avocados well so that there aren't any lumps.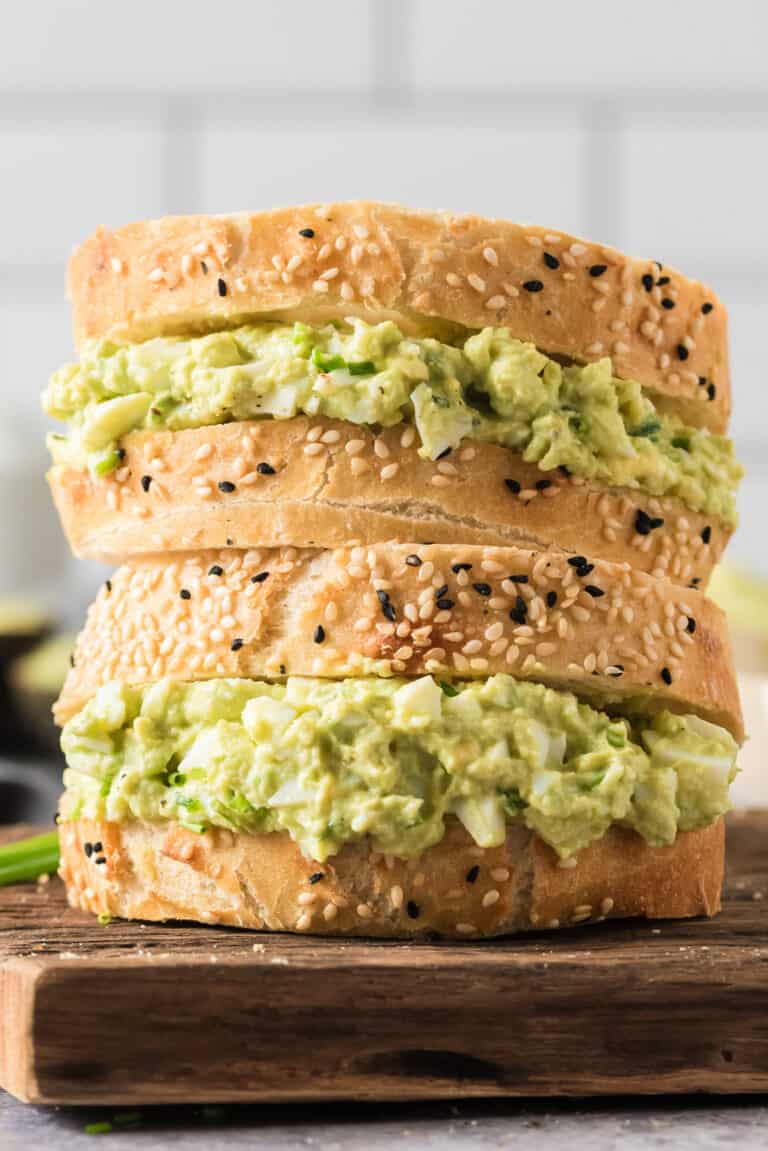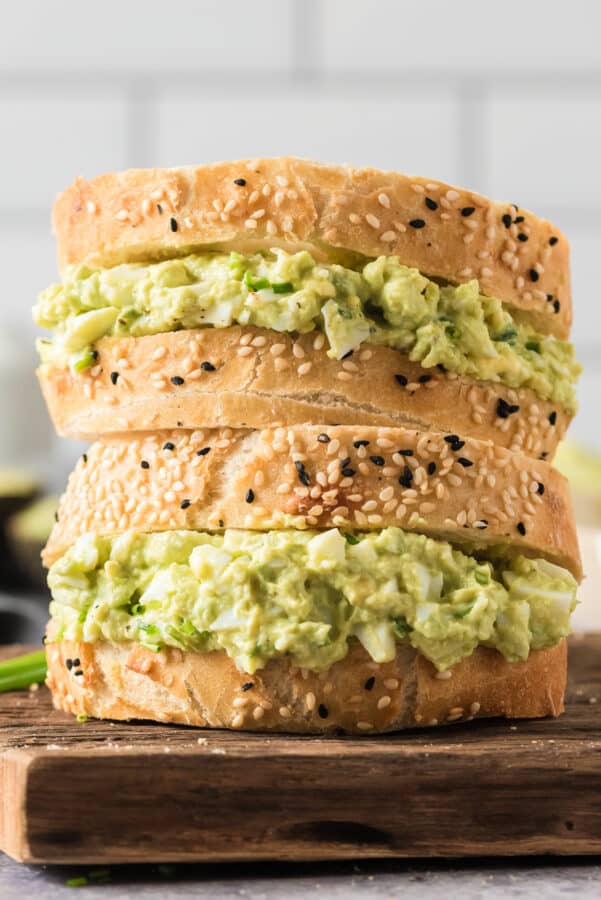 More Easy Salad Recipes