Baked Breakfast Sliders are the perfect breakfast or brunch recipe! Fluffy eggs, crisp bacon in soft rolls are a delightfully satisfying way to start your day.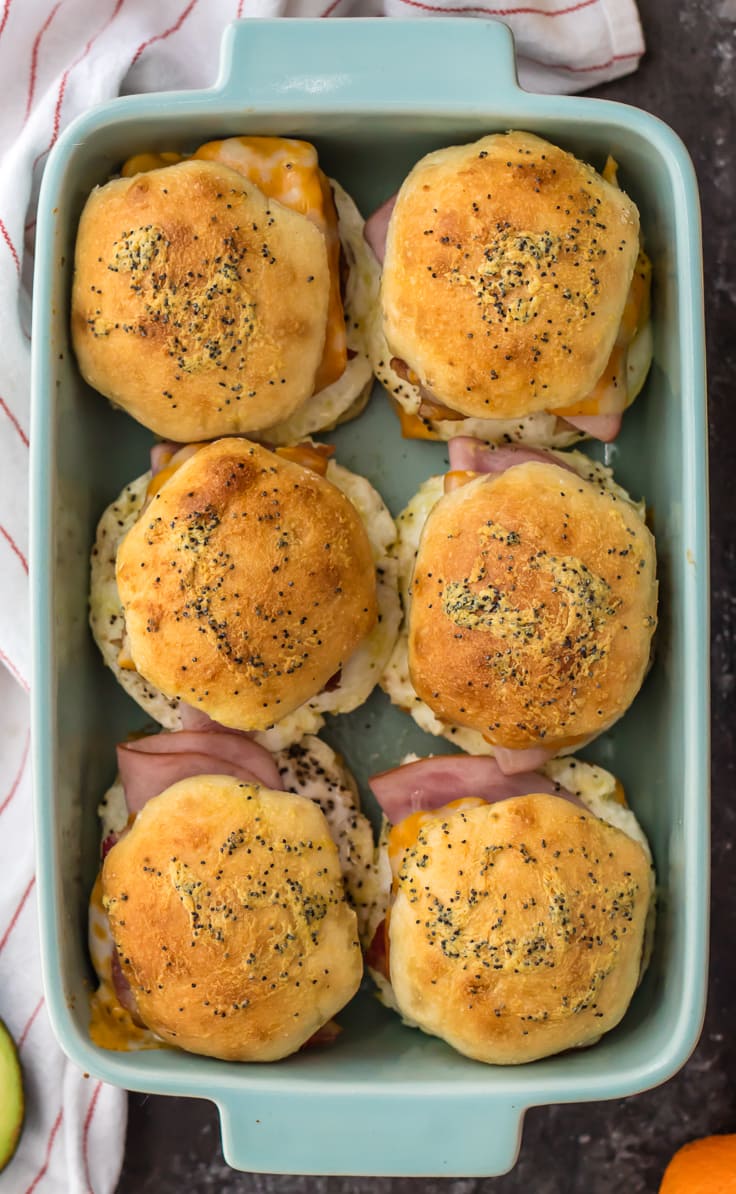 Ultimate Baked Breakfast Sliders
Baked Breakfast Sliders are easy to throw together for your next brunch buffet, tailgating party or even a busy weekday morning. This is one of my favorite recipes to make when my family is cheering on our beloved Kansas City teams! I even like to serve them for dinner sometimes. I adore breakfast for dinner, and these just check all the boxes of a scrumptious supper.
Breakfast Sliders are easy, delicious, and filling enough for a day of fun. Make a double batch; they'll disappear fast!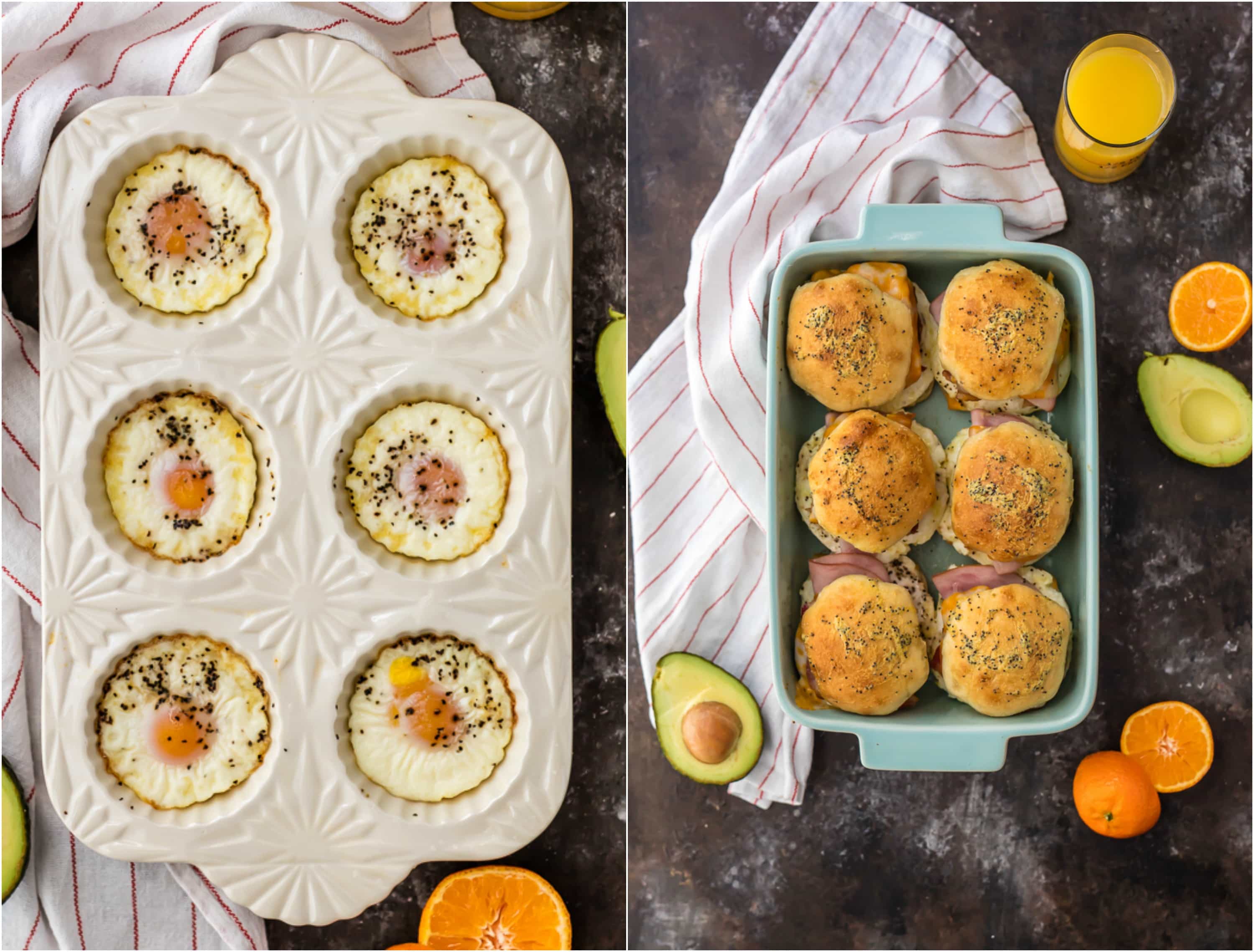 What Bread to Use for Ultimate Baked Breakfast Sliders
These Baked Breakfast Sliders wouldn't be what they are without the PERFECT sandwich bread. When I was in California one time, I had the awesome opportunity to eat at La Brea Bakery in Downtown Disney. YOU GUYS. All the good things all in one place. When I discovered La Brea sells their bread nationwide, I was SO EXCITED.
Their Take and Bake Telera Slider Rolls were the perfect bun for these Baked Breakfast Sandwiches. Toasty, flavorful, and taste just like homemade. I'm obsessed. Try them and see for yourself!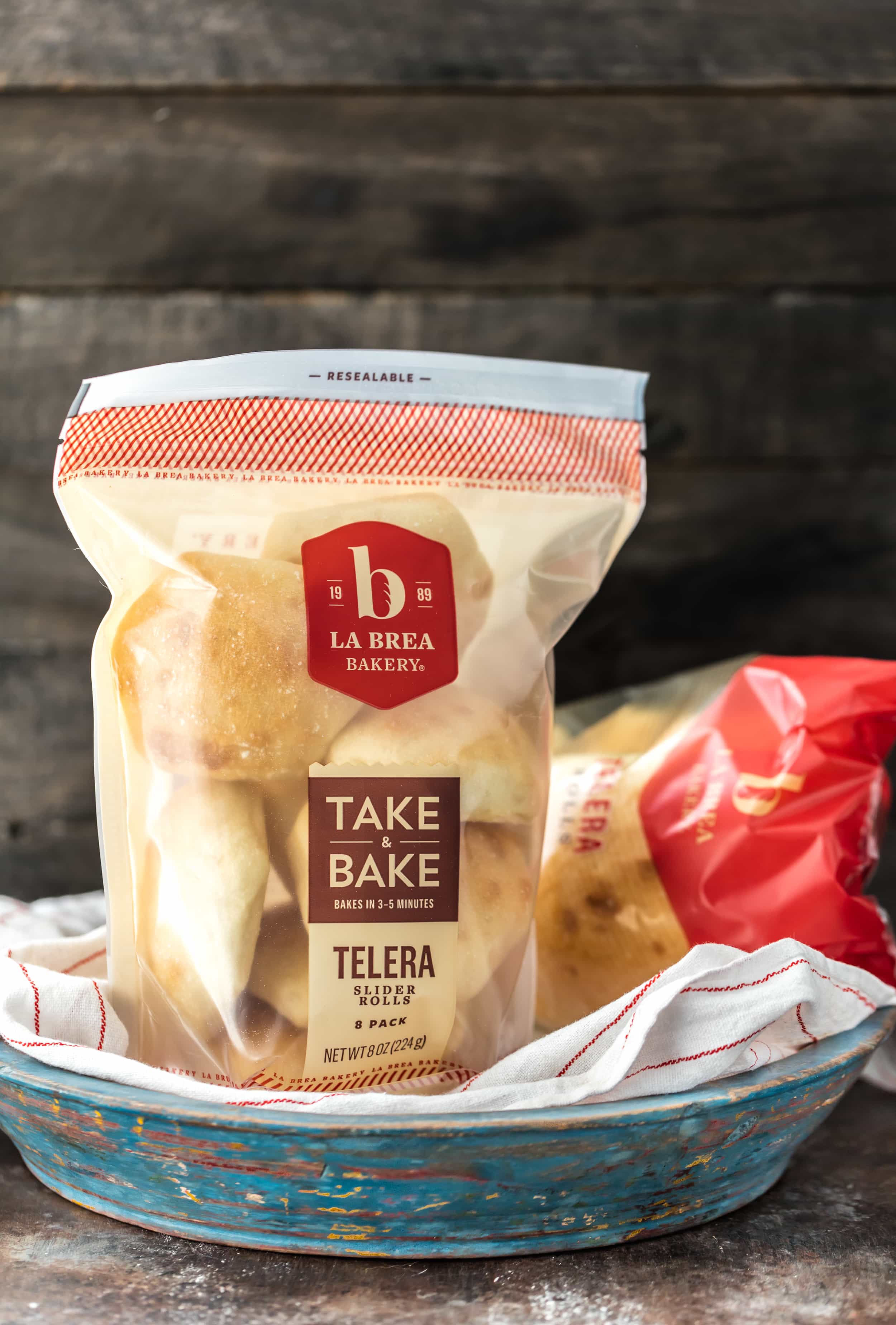 Check out the recipe card below for details on how to make Ultimate Baked Breakfast Sliders. Enjoy!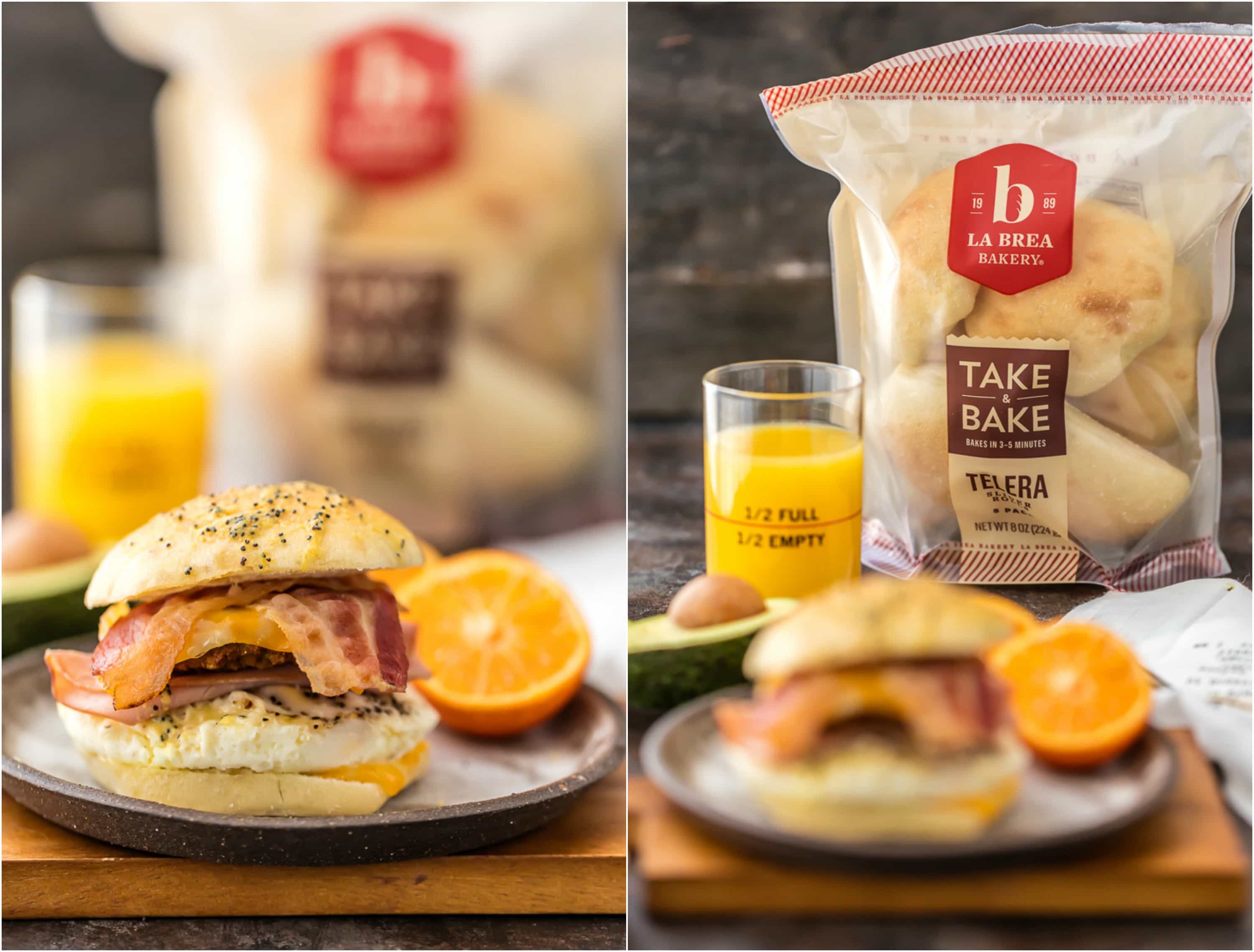 More Sliders Recipes
Sliders are the perfect recipe for any occasion, any meal. Try a few of my favorite recipes for breakfast, lunch, dinner or even a snack!

Why are these the "Ultimate" Breakfast Sliders?
These breakfast sandwiches have it all: fluffy eggs, crispy bacon, savory sausage and ham, tangy cheese, soft rolls and topped with a gloriously buttery poppy seed sauce then baked to perfection. The flavors all marry together in perfect harmony. The textures complement each other in each and every bite. Trust me, these will be your ultimate go-to time and time again!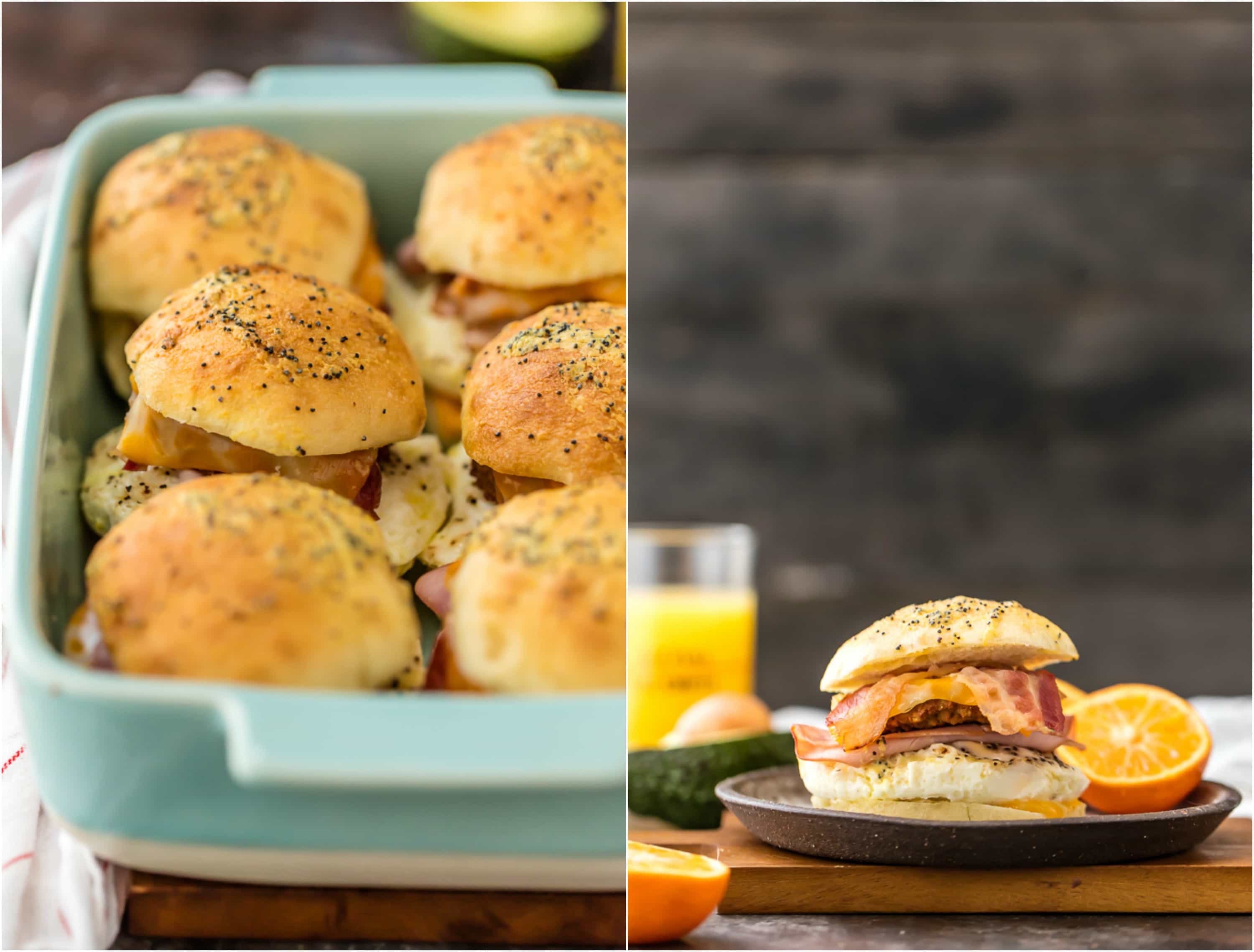 How Should the Eggs be Cooked for Breakfast Sliders?
The beauty of this recipe is its versatility; you can make your eggs any way you like! Bake whole eggs in muffin tins, fry them in a pan, or scramble your eggs and add a scoop when assembling. Anything goes!
Can These Baked Breakfast Sliders Be Made Ahead?
Absolutely! Just assemble a whole bunch of these delicious sandwiches the night before, then refrigerate until you're ready to bake. Then serve them fresh. If you're taking them on a picnic or tailgate, wrap them in tin foil to help keep them hot until serving time. They can also be frozen for up to three months, wrapped tightly in plastic wrap or a freezer safe container.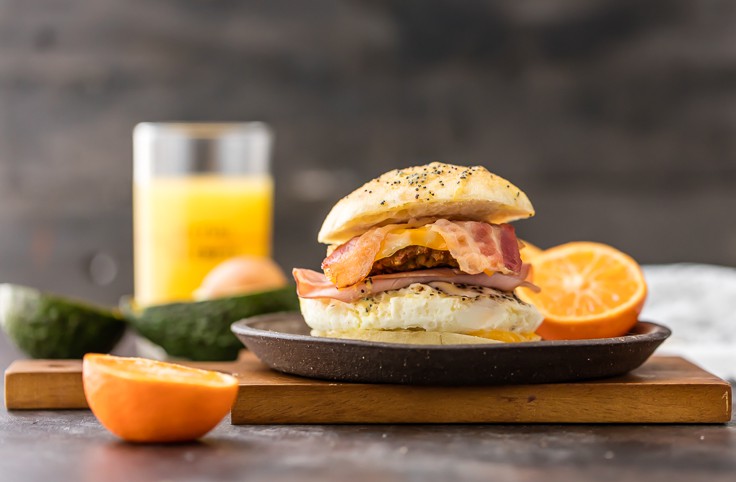 More Breakfast or Brunch Recipes
These sandwiches are perfect all on their own, but you can serve them alongside several of these delectable breakfast dishes for a real feast: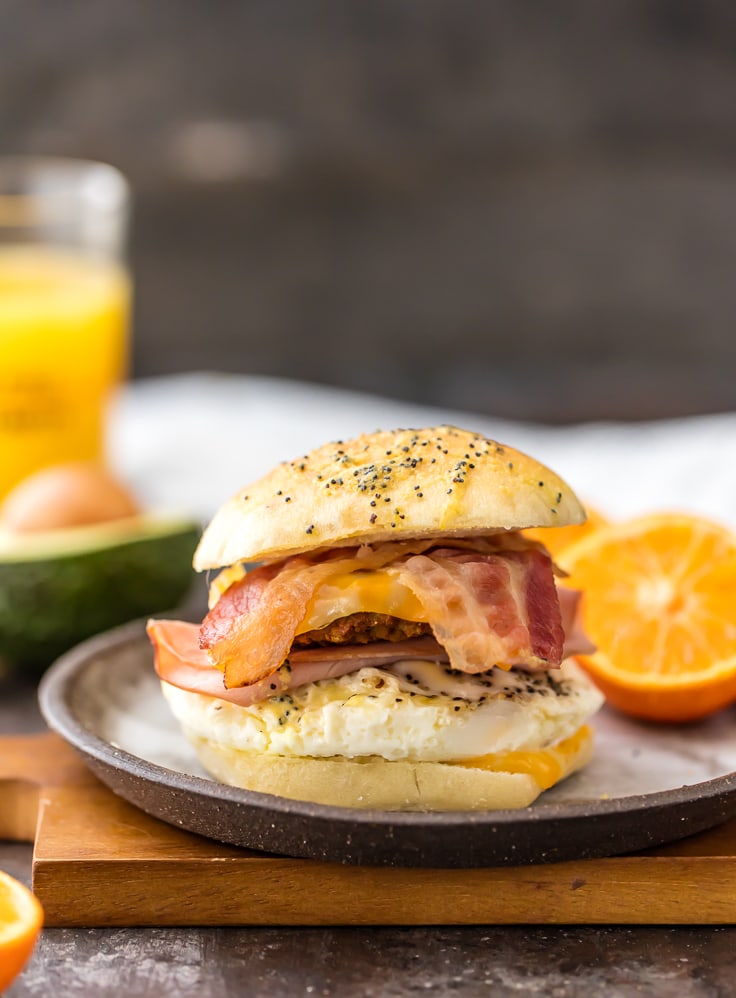 Make up a big batch of these delicious sliders this weekend! Your family will thank you. Enjoy!