Grilled Chicken Wings are juicy on the inside, crispy on the outside, and delightfully flavorful! If you have a grill in your backyard, follow this foolproof recipe for perfectly grilled chicken wings every time.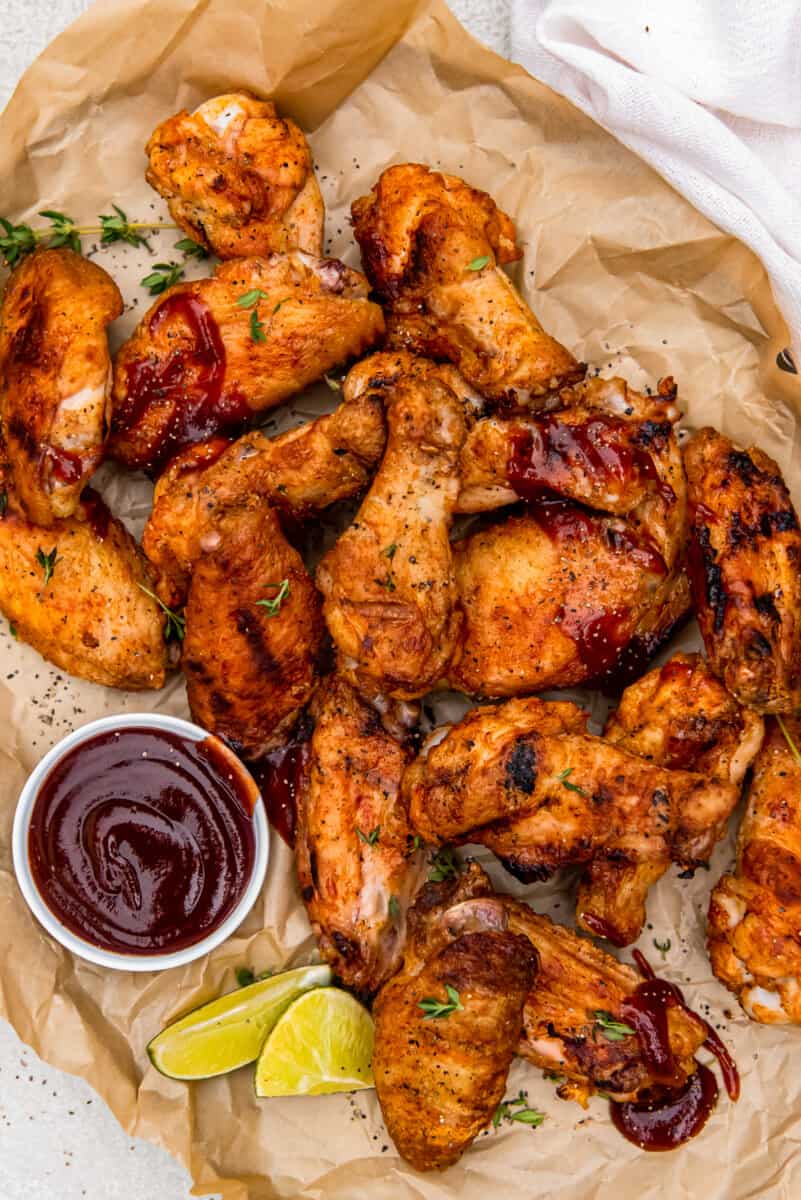 Easy Grilled Chicken Wings
Fire up the grill because it's time to make some wings! Follow this simple recipe for tender, flavorful, and perfectly grilled chicken wings. No matter what the occasion (Super Bowl Sunday, a neighborhood block party, or just because!), these wings never disappoint!
Before hitting the grill, each wing is coated with a spiced flour mixture that adds flavor and crispiness. Serve them as an appetizer, finger food, or the main event. Grilled chicken wings are always a winner!
Why You'll Love this Grilled Wings Recipe:
FLAVORFUL: The grill itself adds so much flavor to these wings. I love the slightly smoky note these grilled chicken wings have.
JUICY: No dry wings here! These grilled chicken wings are juicy, tender, and perfectly cooked.
SIMPLE: Even if you don't have much experience cooking on the grill, this is an easy recipe anyone can master.
These easy-to-make wings are a grill lover's dream come true!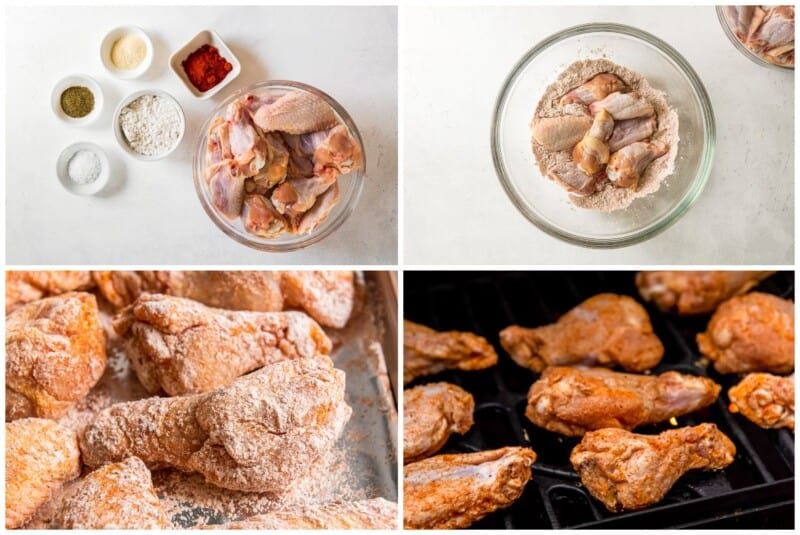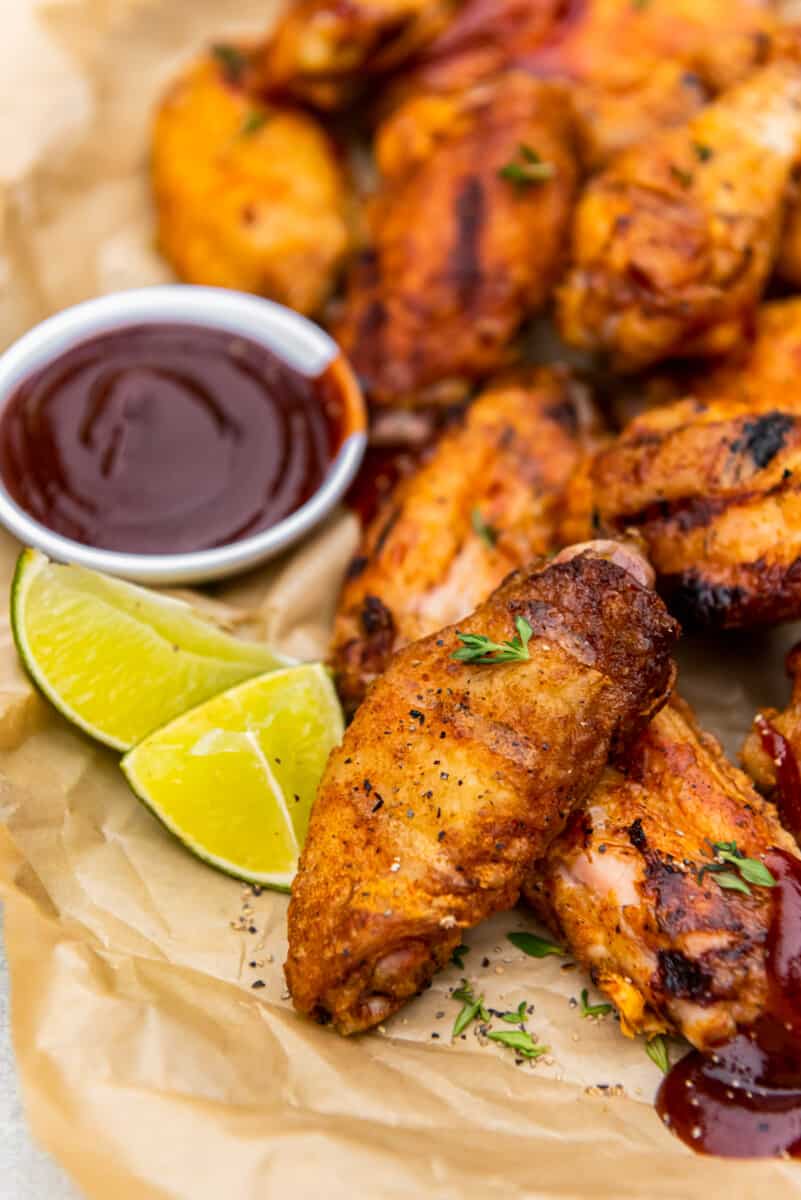 How to Make Grilled Chicken Wings
You can jump to the recipe card for full ingredients & instructions!
Preheat the grill.
Make the flour coating.
Coat each wing in the flour mixture.
Grill the wings for 20 minutes, flipping every 5 minutes.
Serve immediately and enjoy!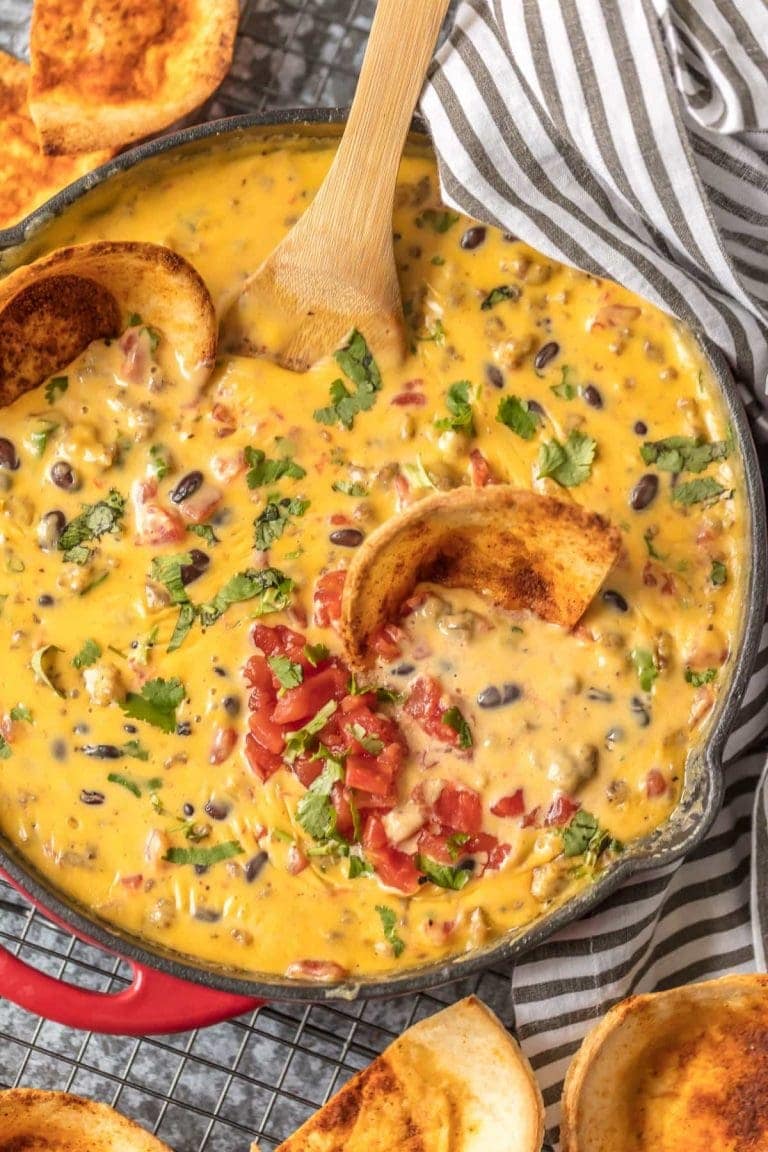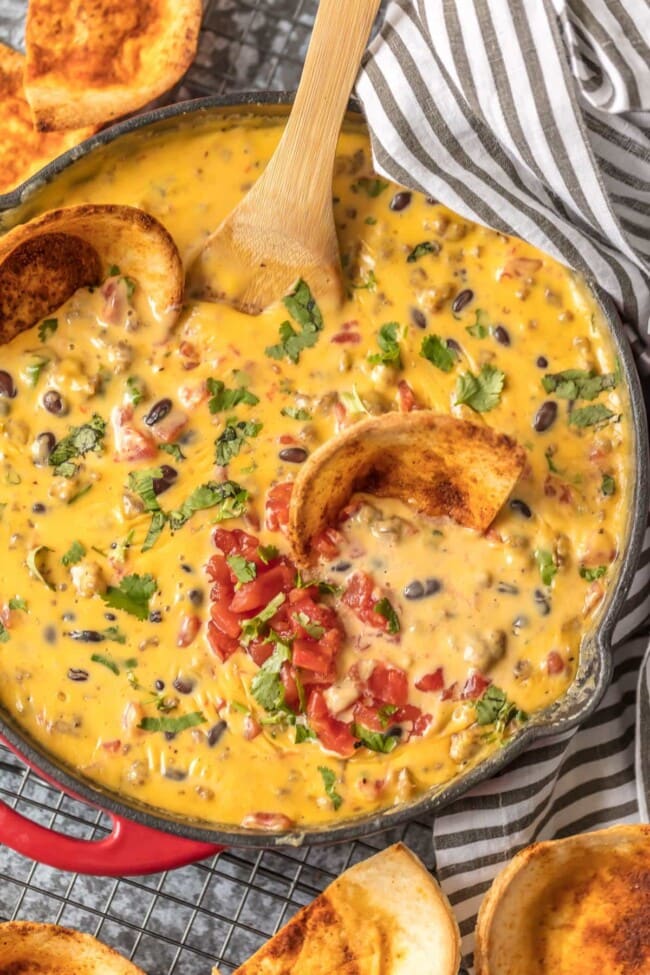 Game Day is covered!
101+ Super Bowl Appetizer Recipes
If its game day grub you crave, we have all the recipes you need to win big! Check out our easy Super Bowl recipes (or World Series, March Madness, National Championship, you get the idea!)
Game Day Guide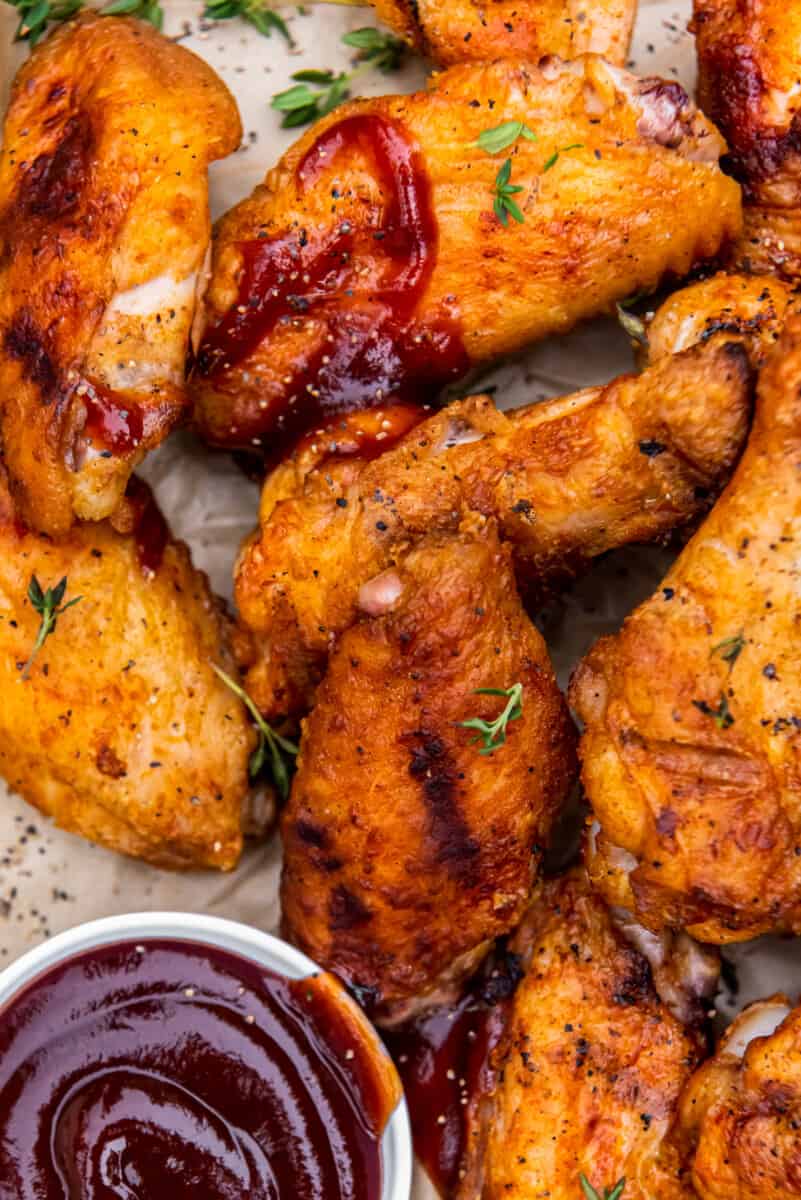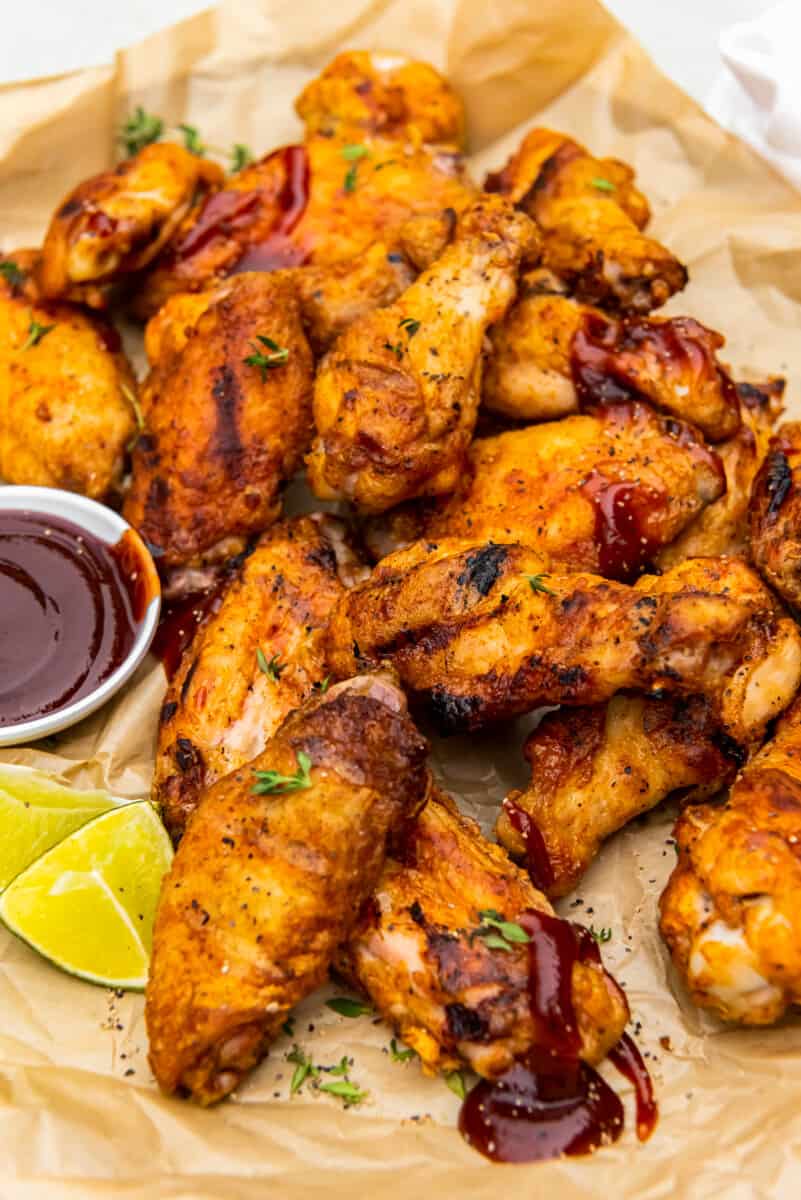 Can I use frozen chicken wings?
You can use frozen chicken wings, but let them thaw in the refrigerator prior to using.
What temperature should the grill be?
Set the grill to medium heat, about 350°F.
How do I know when chicken wings are cooked through?
After 20 minutes at medium heat, they should be ready to go! Use a knife to check the color inside a wing – if it's white and cooked through, it's safe to eat. You can also use an instant read thermometer – when the internal temperature reads 165°F, these wings are done.
Are these wings crispy?
Yes! Each wing is coated in a flour mixture before grilling which crisps up nicely.
Can I cook these wings in an air fryer?
Yes! Preheat the air fryer to 400°F and cook the wings for about 18 minutes, flipping halfway through. Air fryer chicken wings won't have that same great smoky grilled flavor, though.
Serving Suggestions
Can't have wings without sauce! Here are a few of my favorite sauces for chicken wings:
In addition to dipping sauce, I love serving these wings with sliced fresh veggies like celery, carrots, or bell peppers.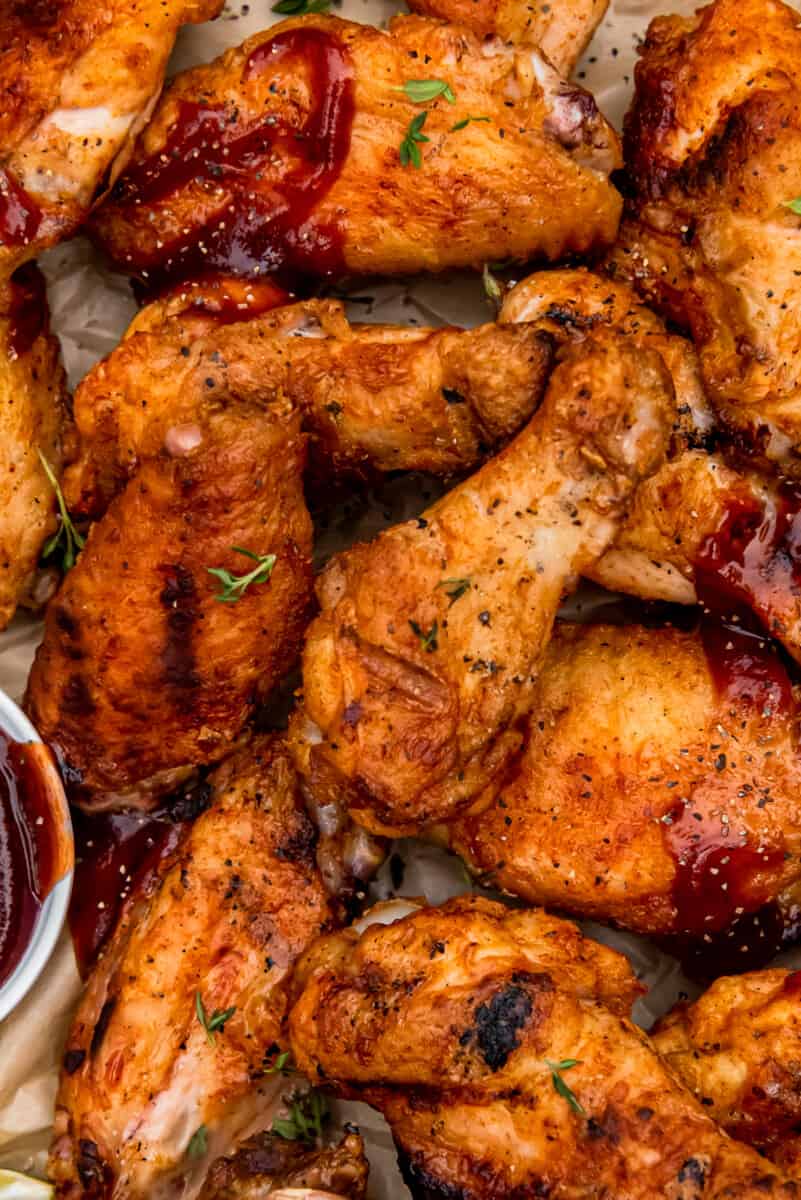 Tips!
Don't forget to flip these wings every 5 minutes so they cook evenly and don't burn.
For a little spice, add a pinch of cayenne pepper or crushed red pepper flakes to the flour mixture in step 2.
I don't recommend making these wings ahead of time – they're best enjoyed fresh off of the grill!
Whether or not you're into the big game, you'll be very into these grilled chicken wings!
Can I use gluten free flour?
Yes! For gluten free wings, substitute the all-purpose flour with a gluten free 1:1 flour replacement.
Can I bake these wings in the oven?
You can! Follow my baked chicken wings recipe for more details.
What dipping sauces go well with wings?
Pick your favorite! I love BBQ sauce, but ranch or buffalo also pair well with grilled chicken wings.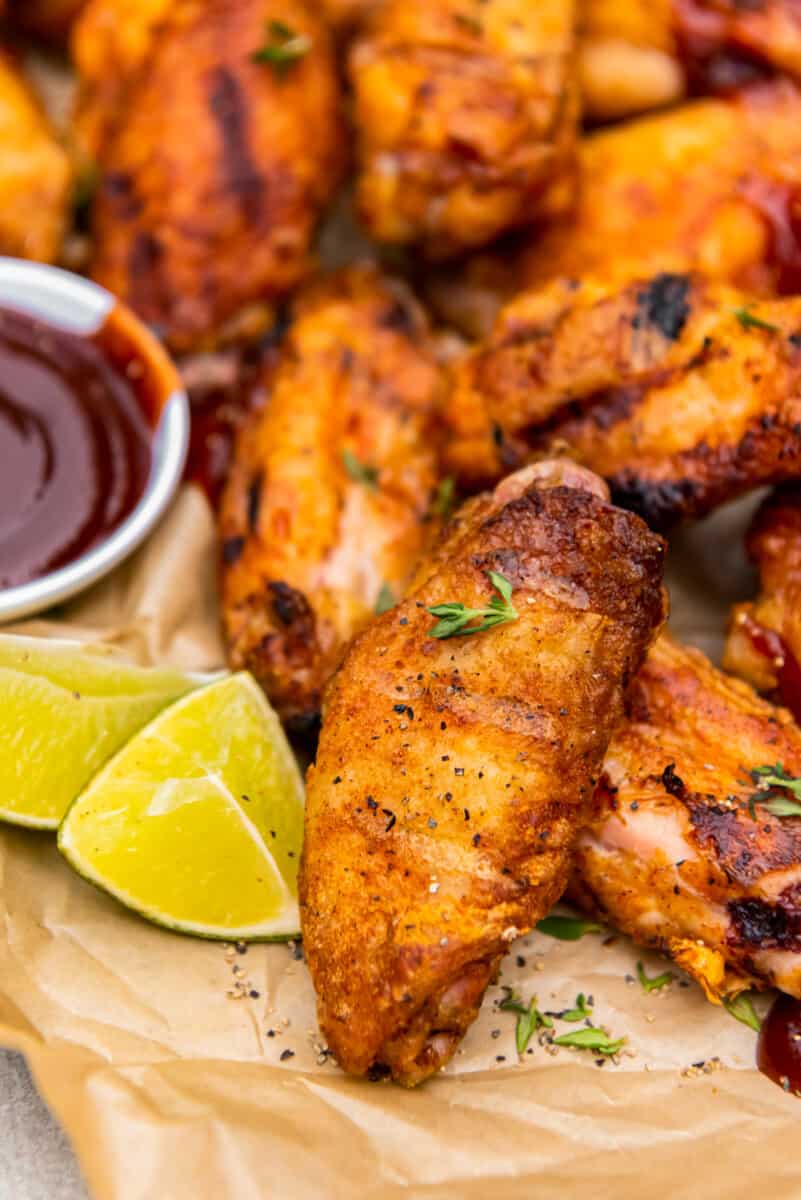 As much as I love making these grilled chicken wings for game day, they're delicious any time! Surprise your family with these easy wings on a regular Tuesday or for a fun date night. No matter when you choose to fire up the grill, you're going to love these chicken wings!
If you make this recipe be sure to upload a photo in the comment section below or leave a rating. Enjoy! You can also jump to recipe.