Happy Thirsty Thursday! My favorite day of the week :)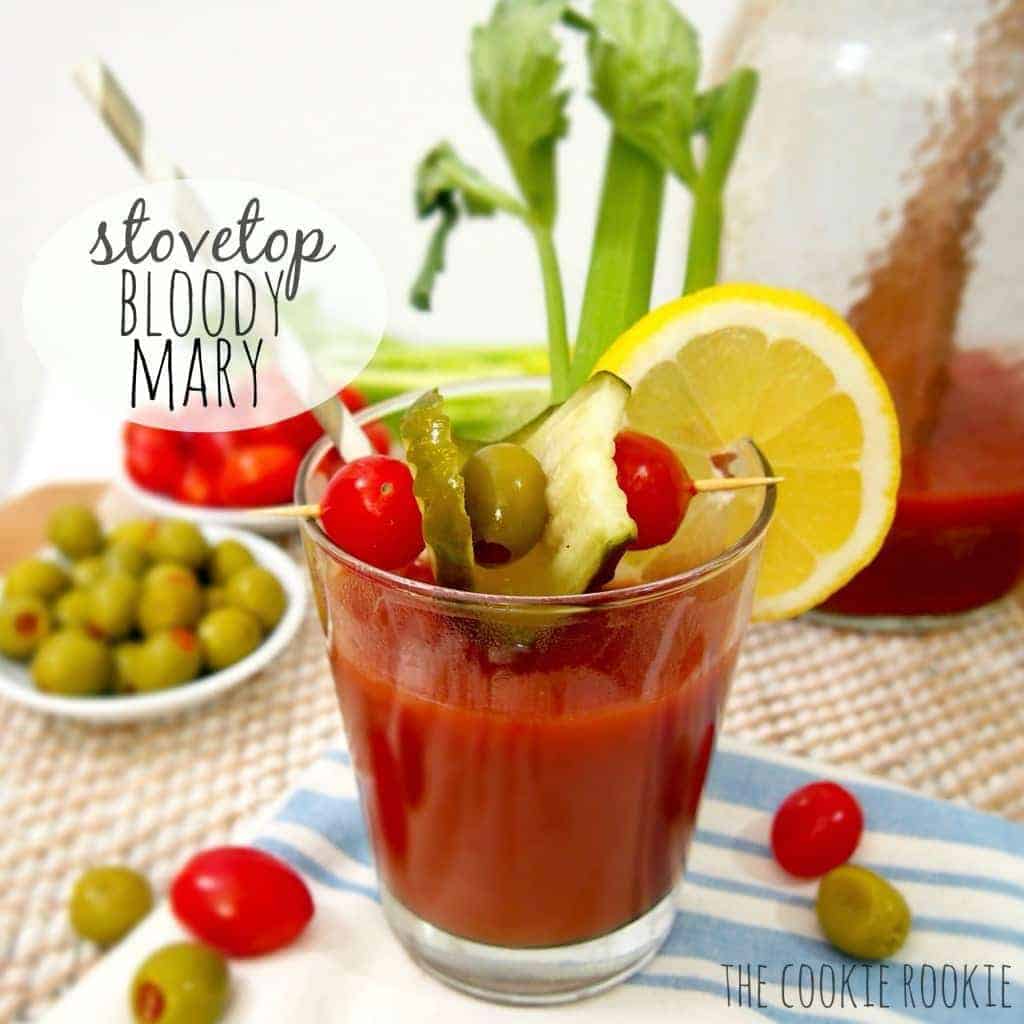 For the past month, I've been making nothing but Valentine's drinks for Thirsty Thursdays. They were all very tasty, but I was a little worn out on fruity pink and purple cocktails! Pat was too.  We needed a change-up.  Stovetop Bloody Marys were just the ticket!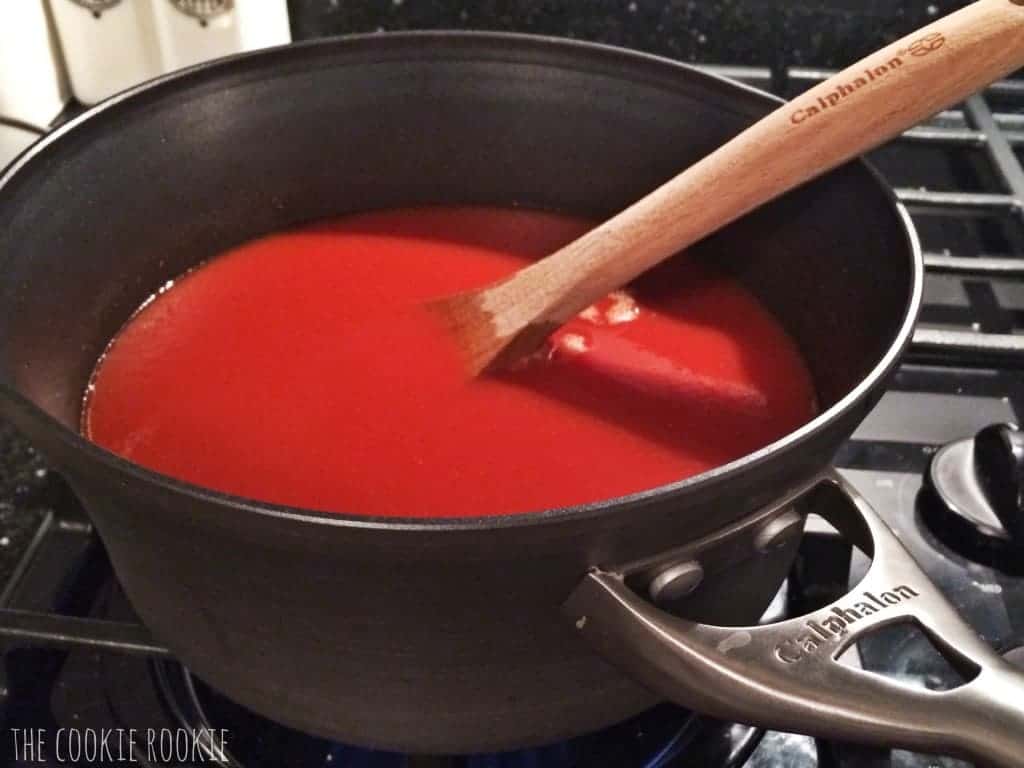 I've had a couple Bloody Marys in my life, and to be honest, I didn't love them.  Until now.  I swear its because I cooked these on the stove.  All of the flavors blended so well.  It was delicious!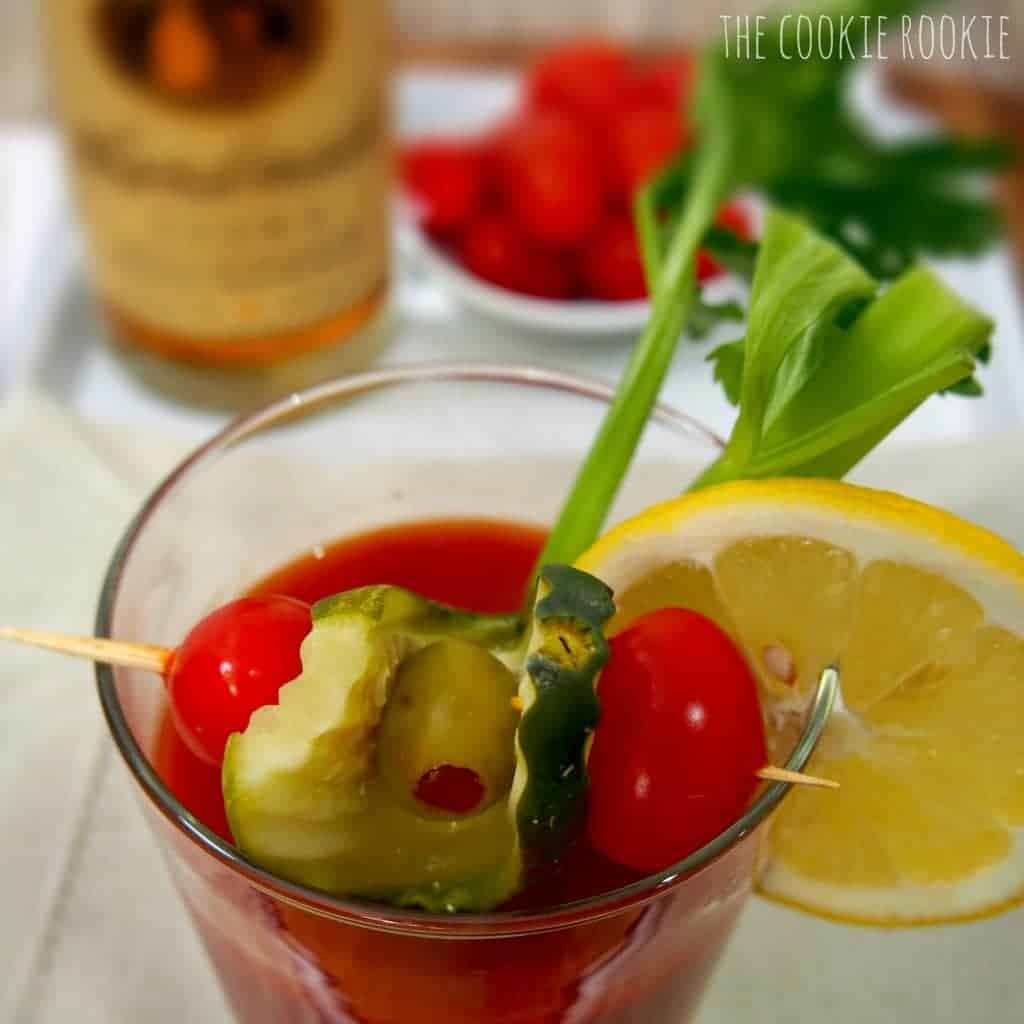 I got this recipe from my friend Chris at work.  His wife reads the blog (HI JULIA!) and they were so sweet to think of me with this drink.  This was Chris's grandma's SECRET recipe for the perfect bloody mary.  We are all very very lucky to be in on the secret!  I followed it exactly, and I hope his grandma would be proud of how they turned out.  It really is the most delicious bloody mary I have ever tasted!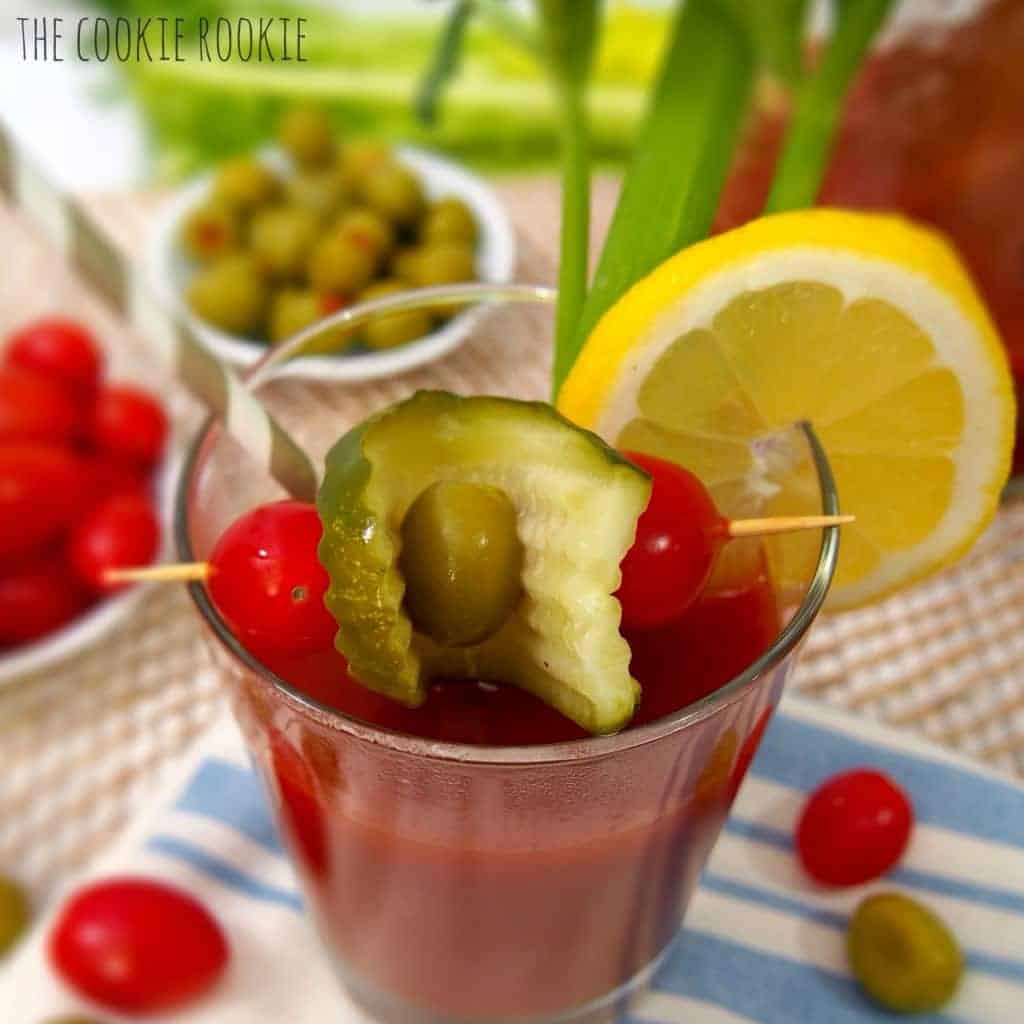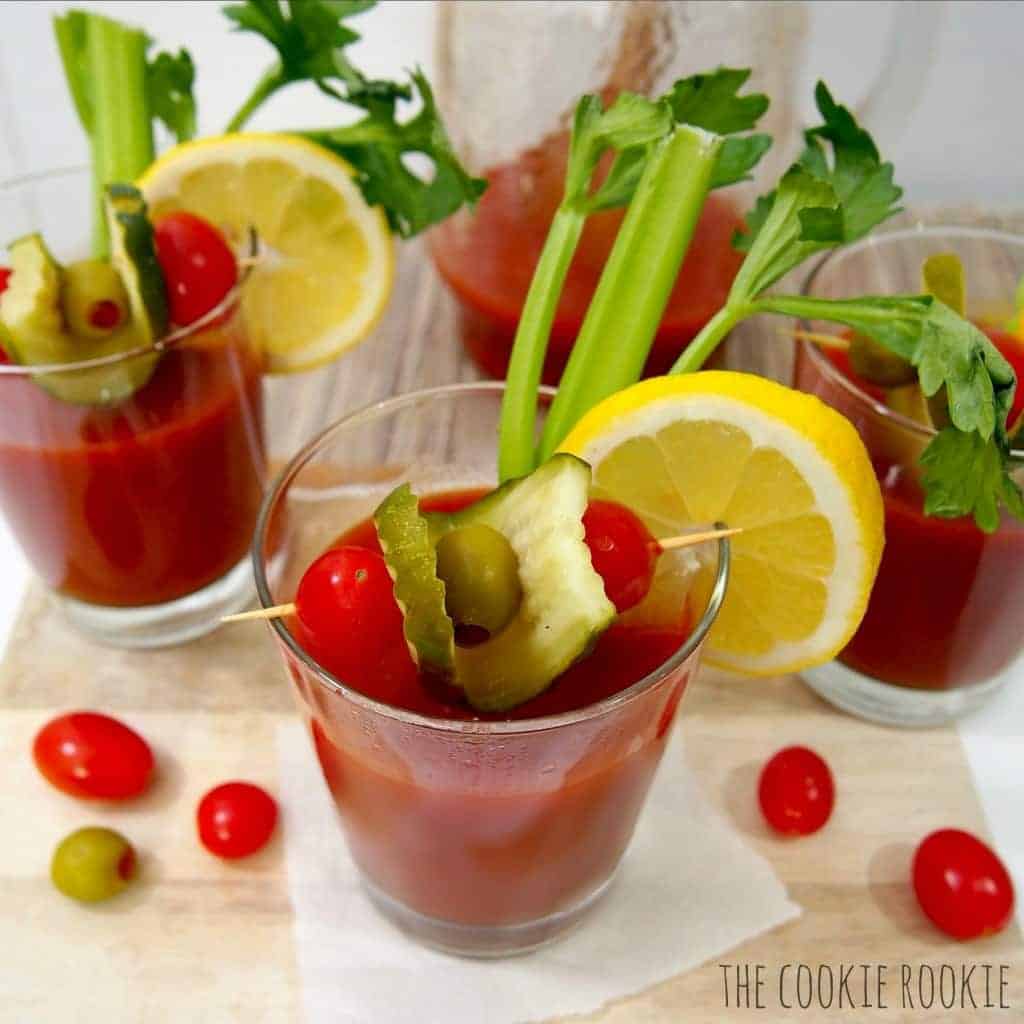 It was just the right amount of spicy.  Its okay to have one for breakfast, right? just kidding.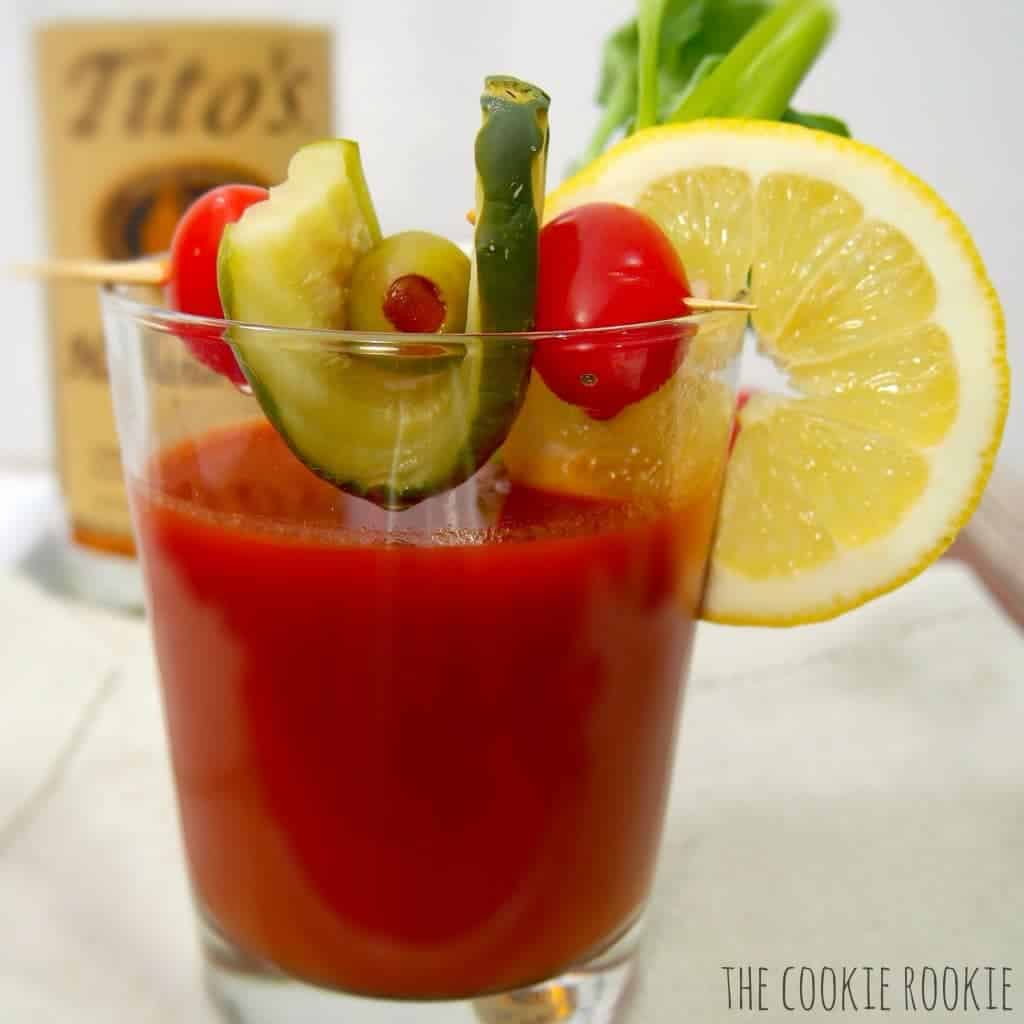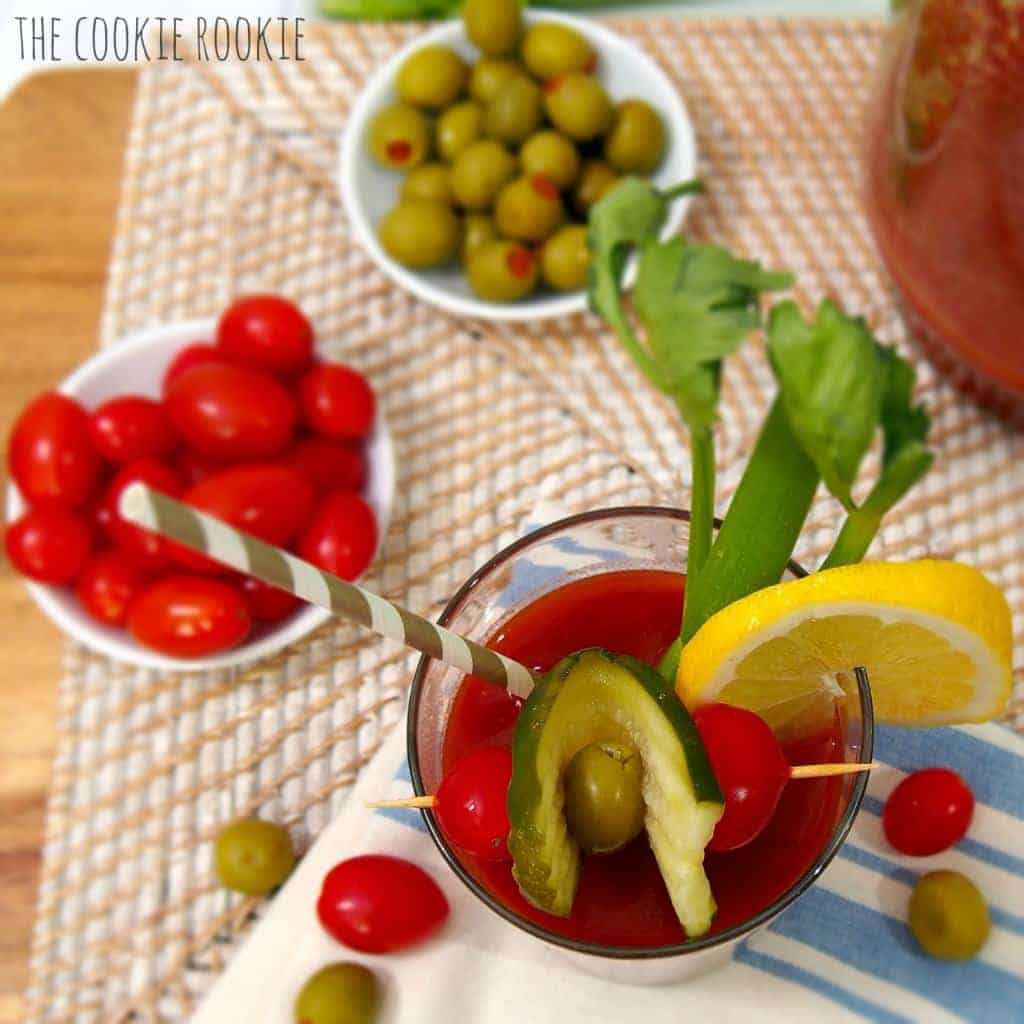 You could garnish these bad boys with so many different things.  I chose tomato, lemon, olives, and pickles.  I saw lots of variations on Pinterest.  I even saw one with mini cheeseburgers as a garnish!! That's hilarious, but is wayyyy too much work for me!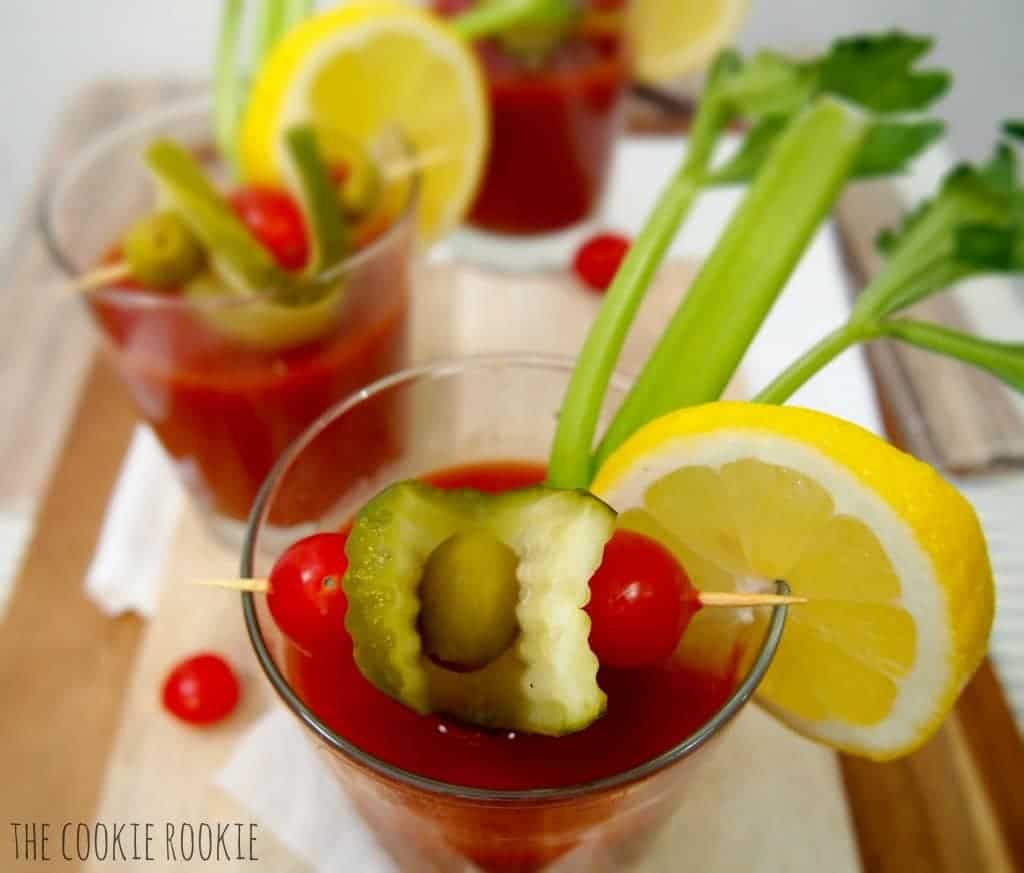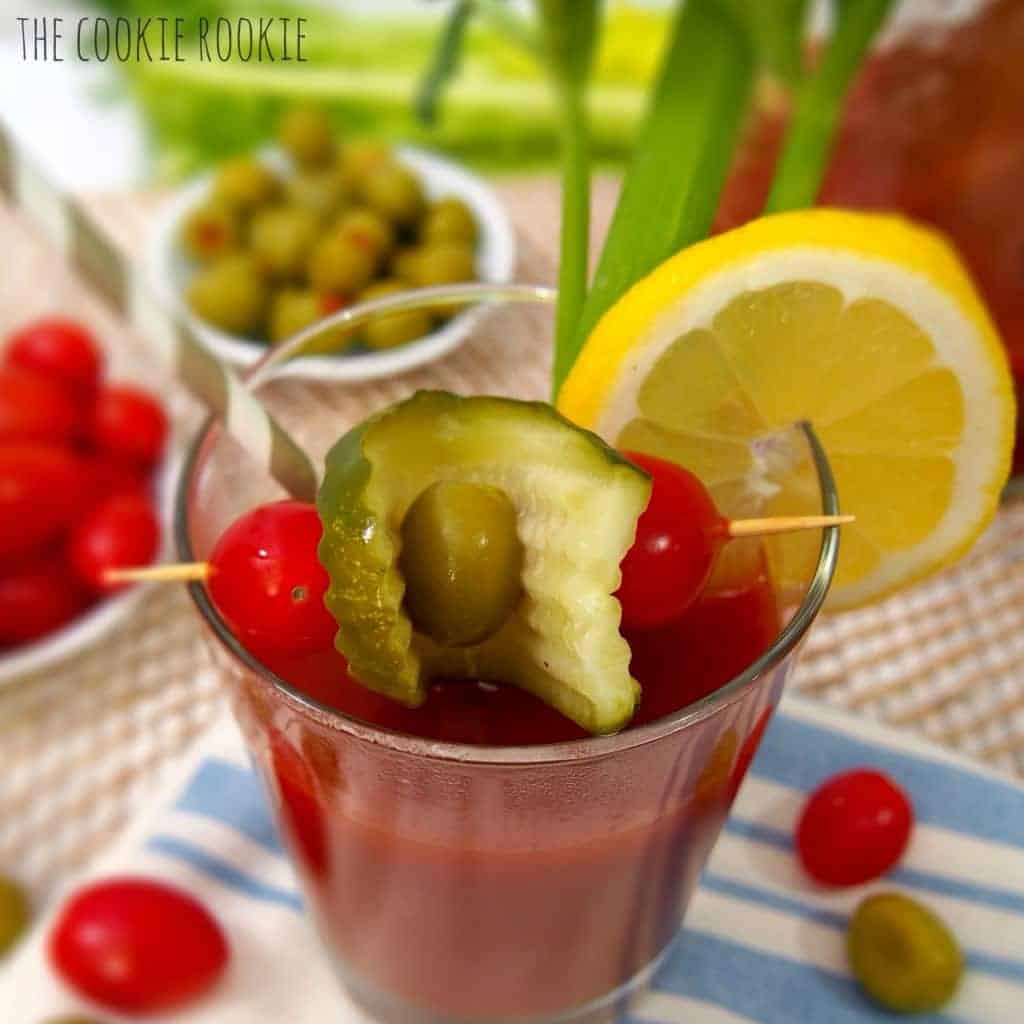 Hope you have a very Happy Thirsty Thursday!! If you're still looking for that perfect Valentine's Day cocktail, click HERE to check out past week's posts.  There are plenty of love-themed creations to go around :) XOXO
the cookie rookie
stovetop bloody mary
the best bloody marys are cooked on the stovetop!! enjoy this secret recipe that will blow you away!
Ingredients
1 - tall can or bottle V8 (I used V8 low sodium...there is plenty of salt in this drink already :)
2 T Worcestershire sauce
1 t tabasco sauce
1 1/2 t celery salt
1/2 t seasoning salt (i used lowry's)
3 beef bouillon cubes
good vodka to taste (i like Titos...inexpensive and quite good)
Instructions
mix all of the ingredients except for the vodka together in a pot and heat on the stovetop on low/medium low heat
cook until the bouillon cubes have fully dissolved. stir occasionally
set aside to cool
place desired amount of vodka in glass, and pour V8 mixture on top of vodka
stir
garnish as desired (i used cherub tomatoes, spicy garlic pickles, green olives, and a lemon slice)
7.6.4
1629
https://www.thecookierookie.com/bloody-mary/
SEE OTHER STOVETOP COCKTAILS: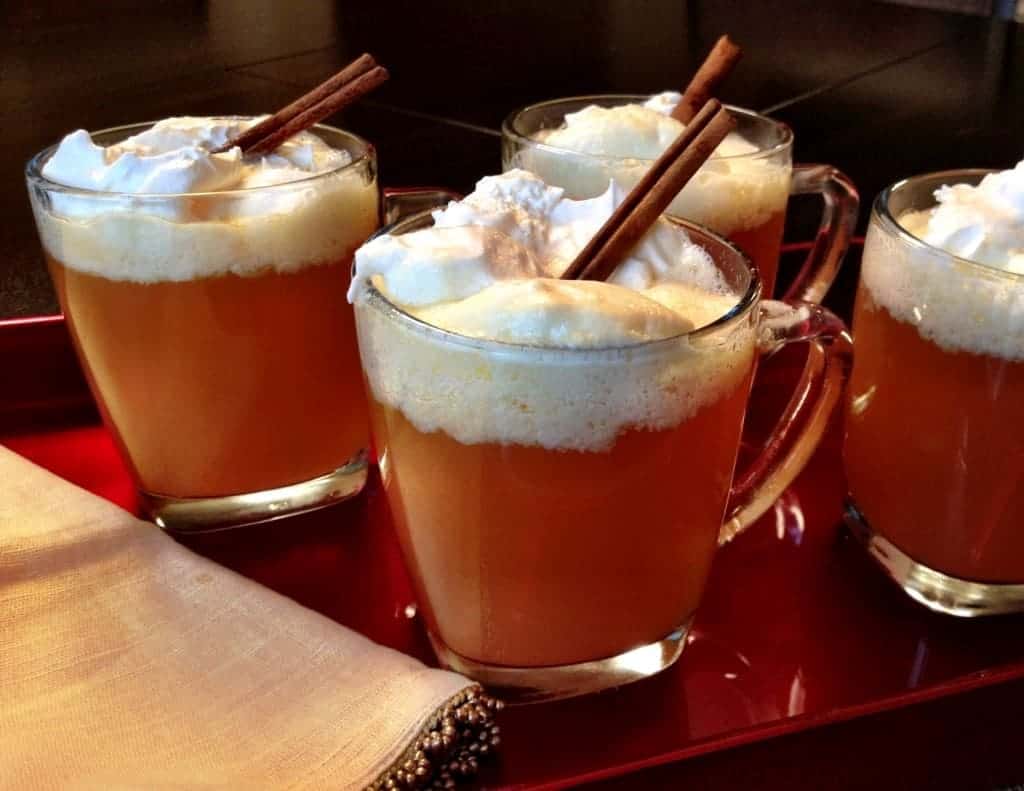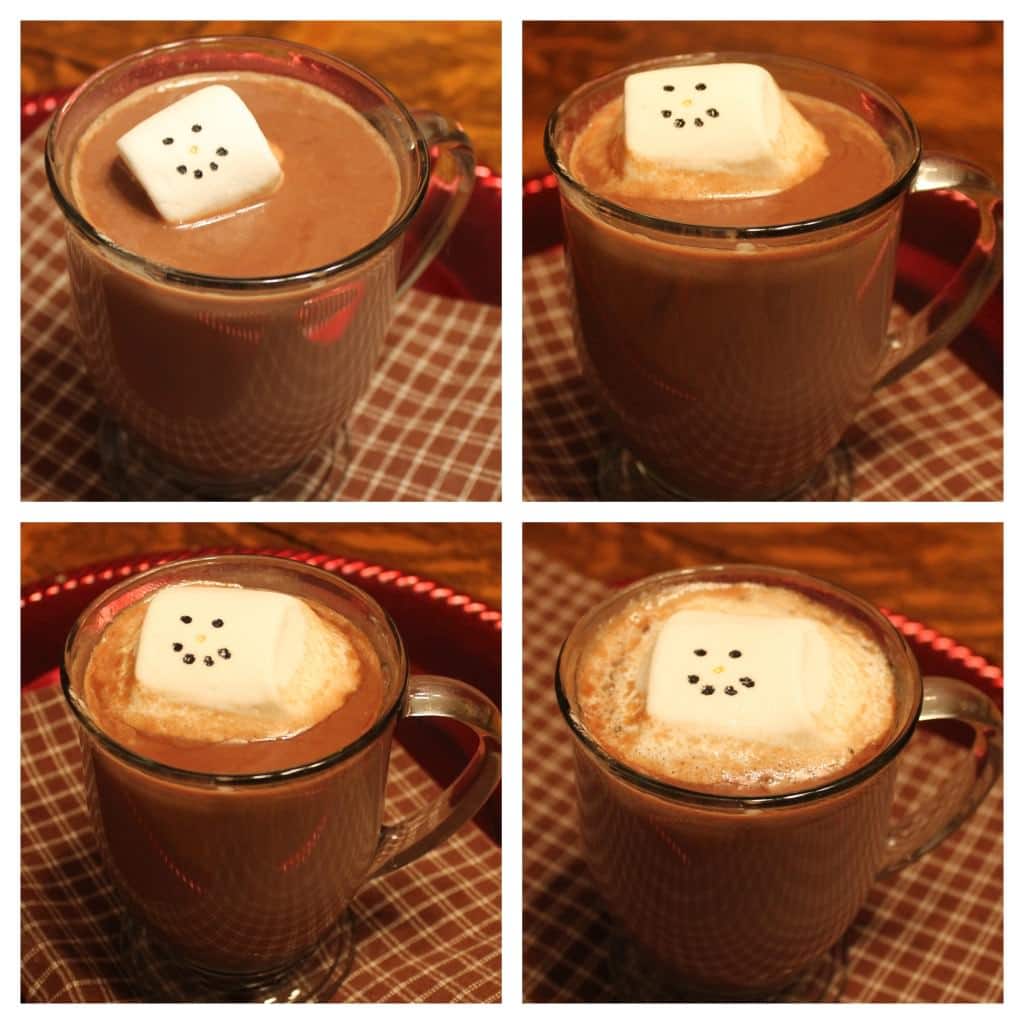 JOIN OUR MAILING LIST
TO GET COOKING!
Subscibe to recieve all the latest, greatest, and EASIEST recipes sent straight to your email inbox. If we post something yummy, you'll be the first to know.