This White Christmas Tequila Sour Recipe is a fun and festive cocktail perfect for the holiday season. Tequila, egg white, citrus juices, and agave nectar make this a sweet and sour treat for any Christmas party.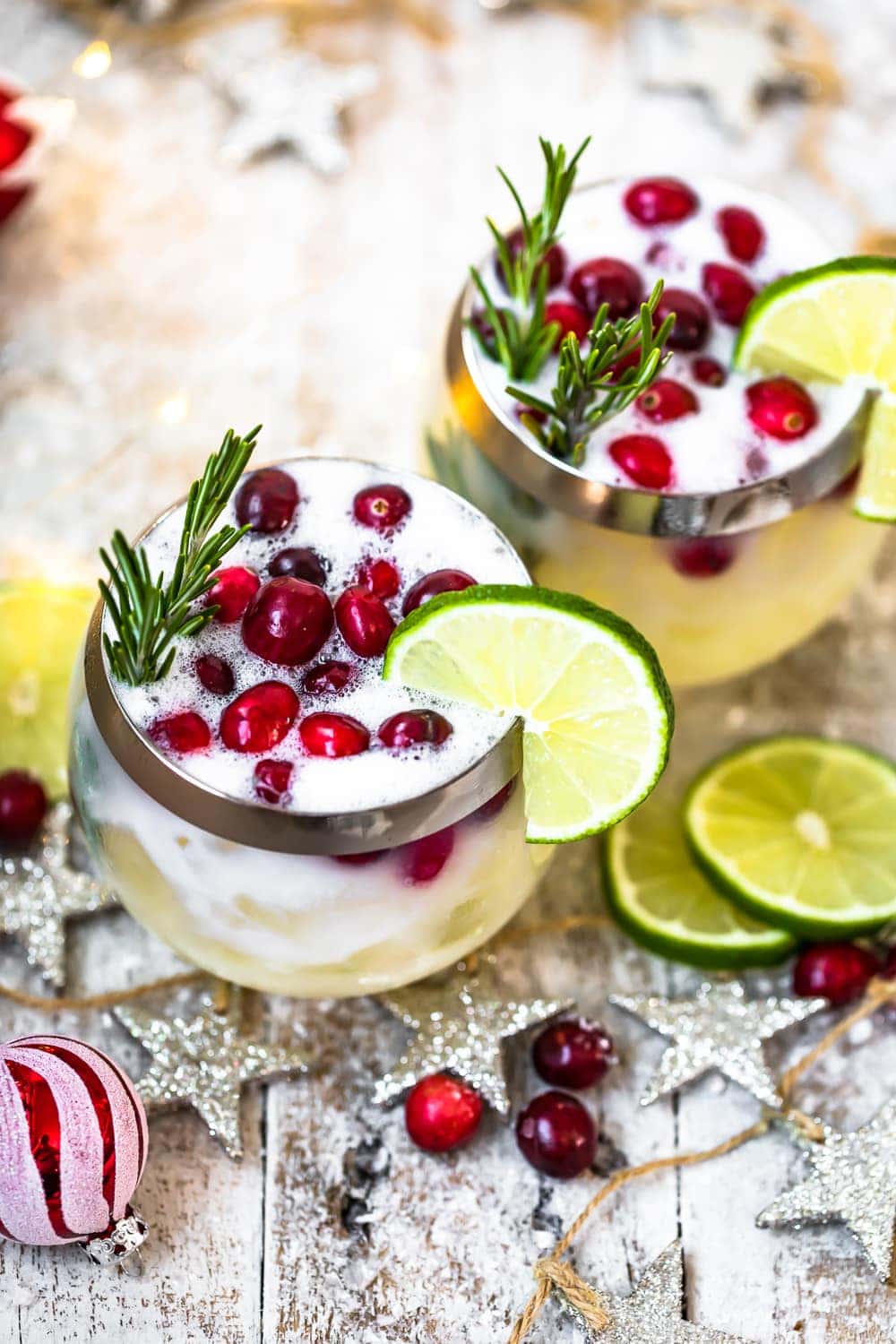 Festive Tequila Sour Recipe
Christmas is the perfect time for a fun cocktail recipe. This White Christmas Tequila Sour is beautiful, tasty, and oh so easy to make. If you want to impress guests this holiday season, this type of drink is just the thing. Isn't it fun?
To make this Tequila Sour Recipe for Christmas you will need:
Exotico Tequila
Lime Juice
Lemon Juice
Lemon Extract (gives an extra punch)
Agave Nectar (or honey)
Egg White
For the garnish: lime slices, fresh rosemary, and cranberries
To put everything together:
Add all ingredients (except the garnishes) to a cocktail shaker.
Shake shake shake!
Add ice and shake some more (be careful because the egg will cause quite a bit of fizz).
Pour over ice and garnish!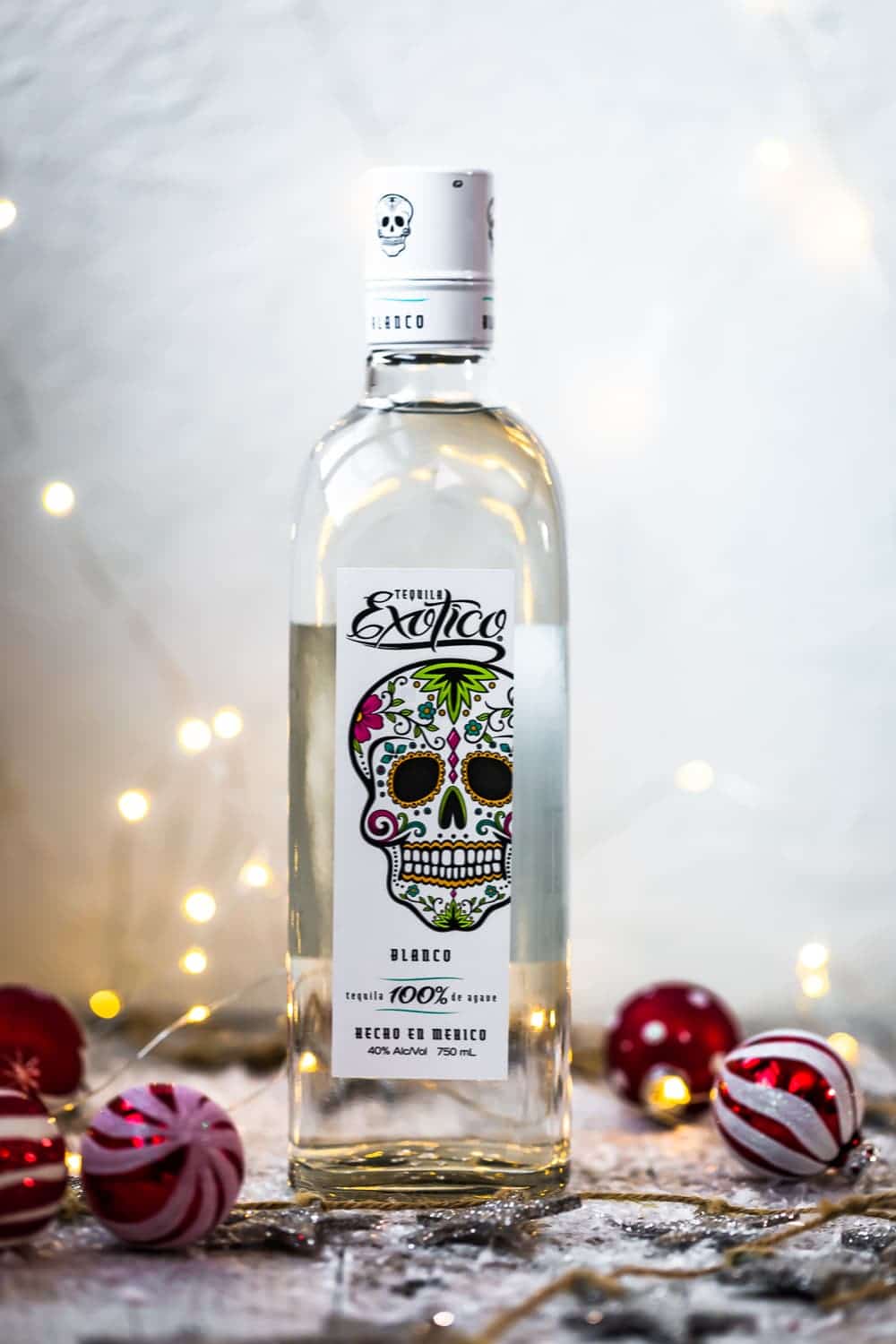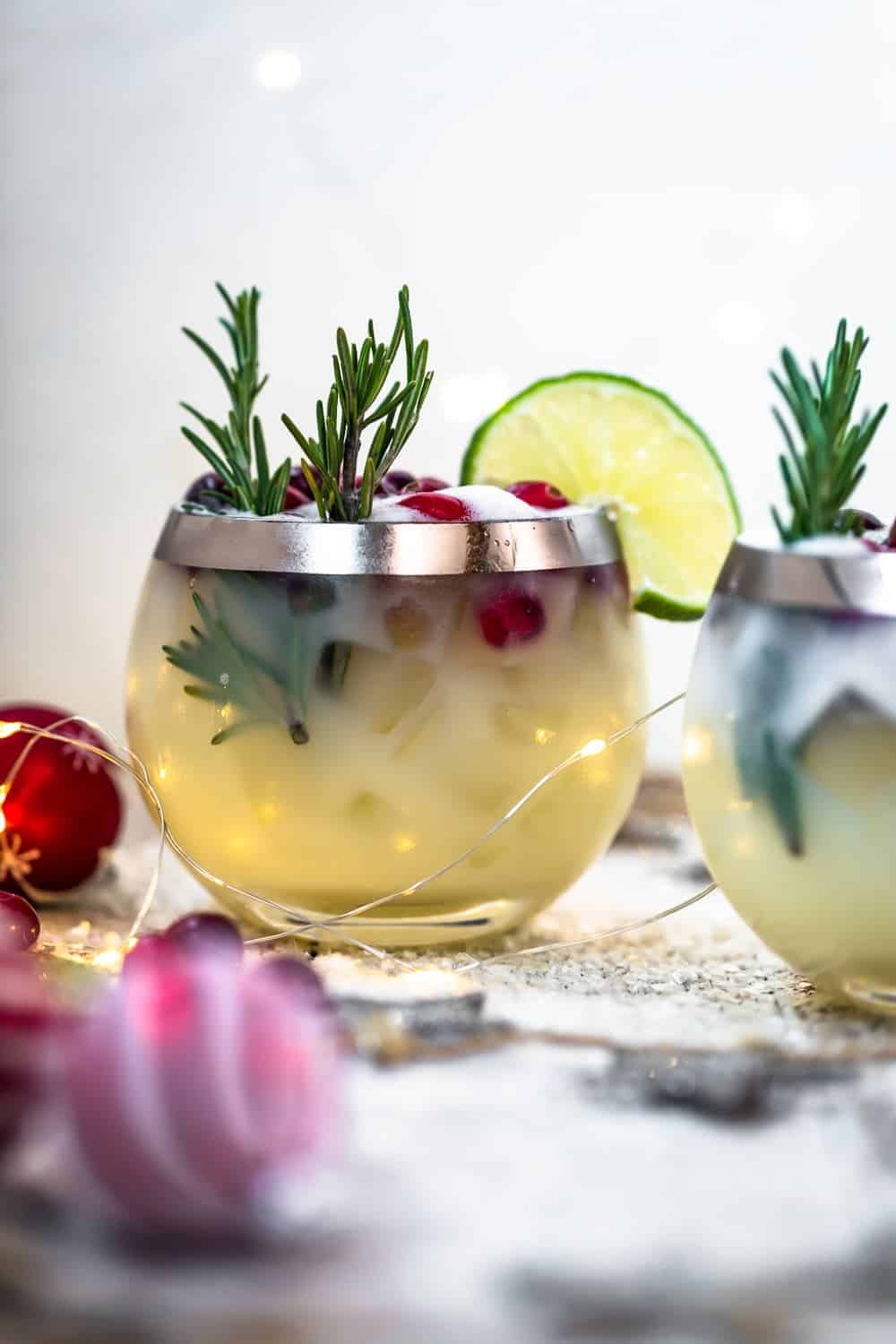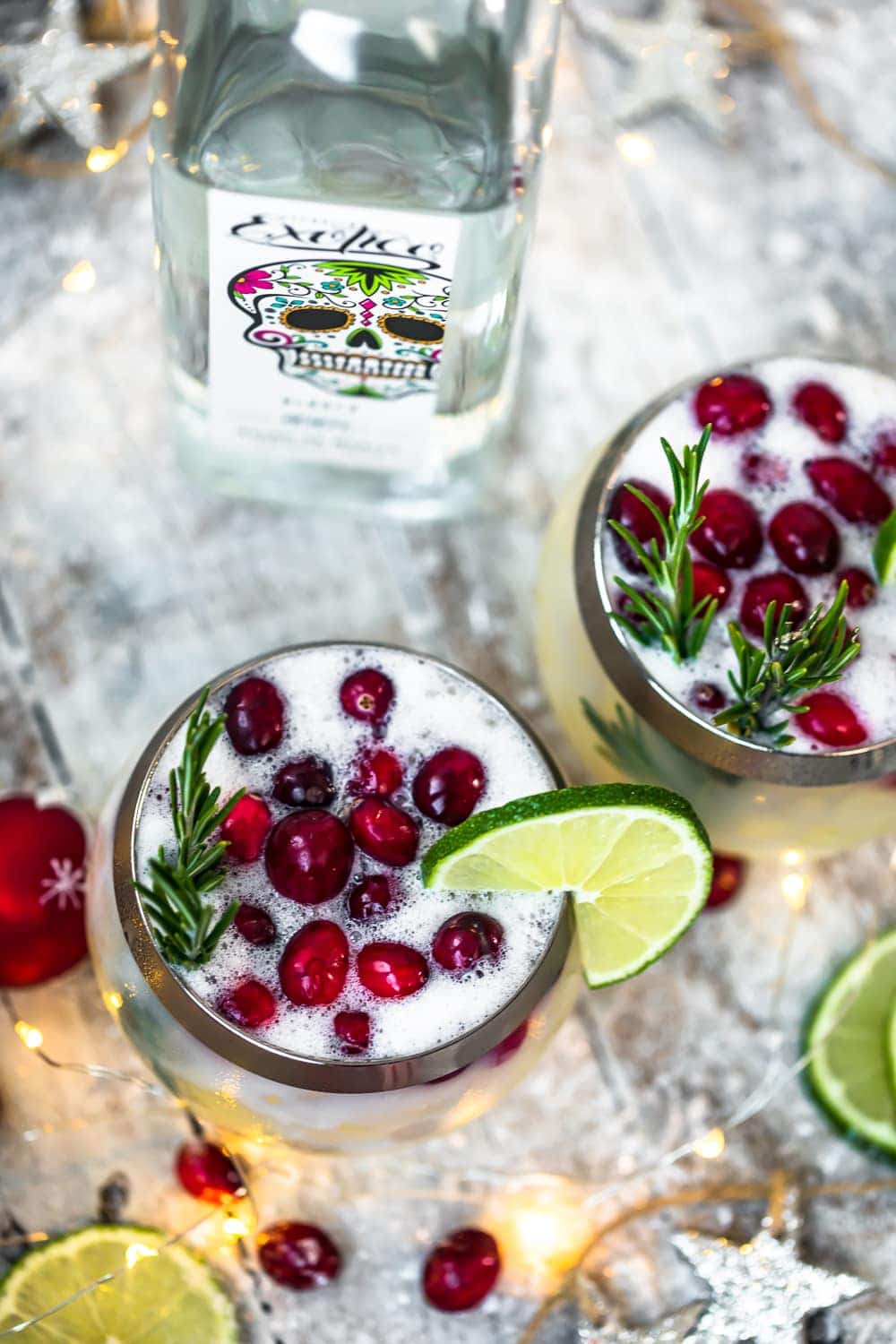 What makes a great Tequila Sour
I'm very particular about my tequila, and for this recipe I used my favorite, Exotico! If you're going to make a tequila based cocktail (or even take a tequila shot), good tequila is of utmost importance. Exotico's smooth and quality tequila is the perfect alcohol for this White Christmas Tequila Sour. Smooth as can be!
You might remember me using Exotico throughout the years in these other favorite cocktail recipes:
Exotico is made by one of my favorite companies, Luxco, right here in Saint Louis. I'm so proud to be representing this award winning tequila as they're made with 100% blue agave, has a great price point that can't be beat for the quality, and look at those amazingly cool bottles.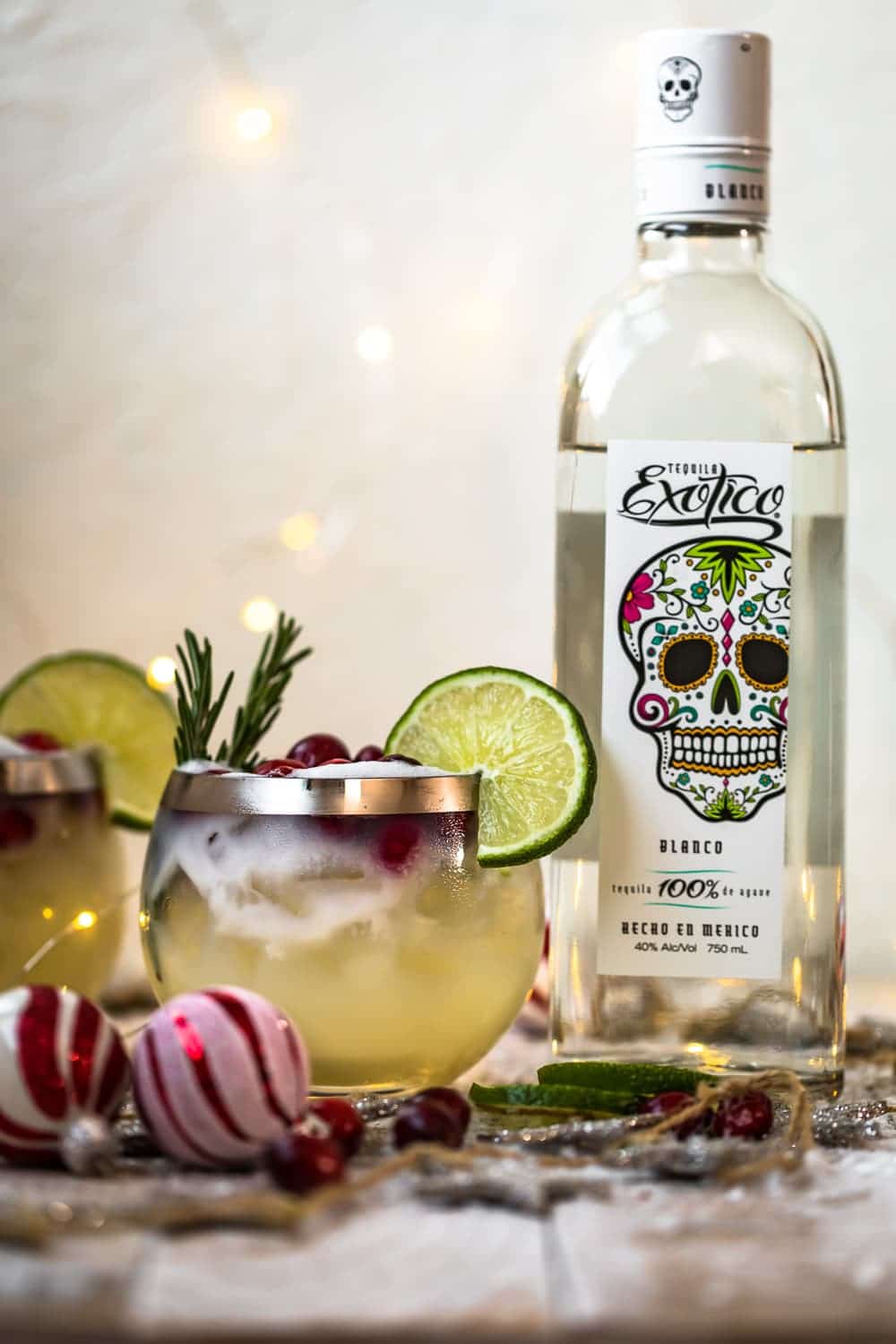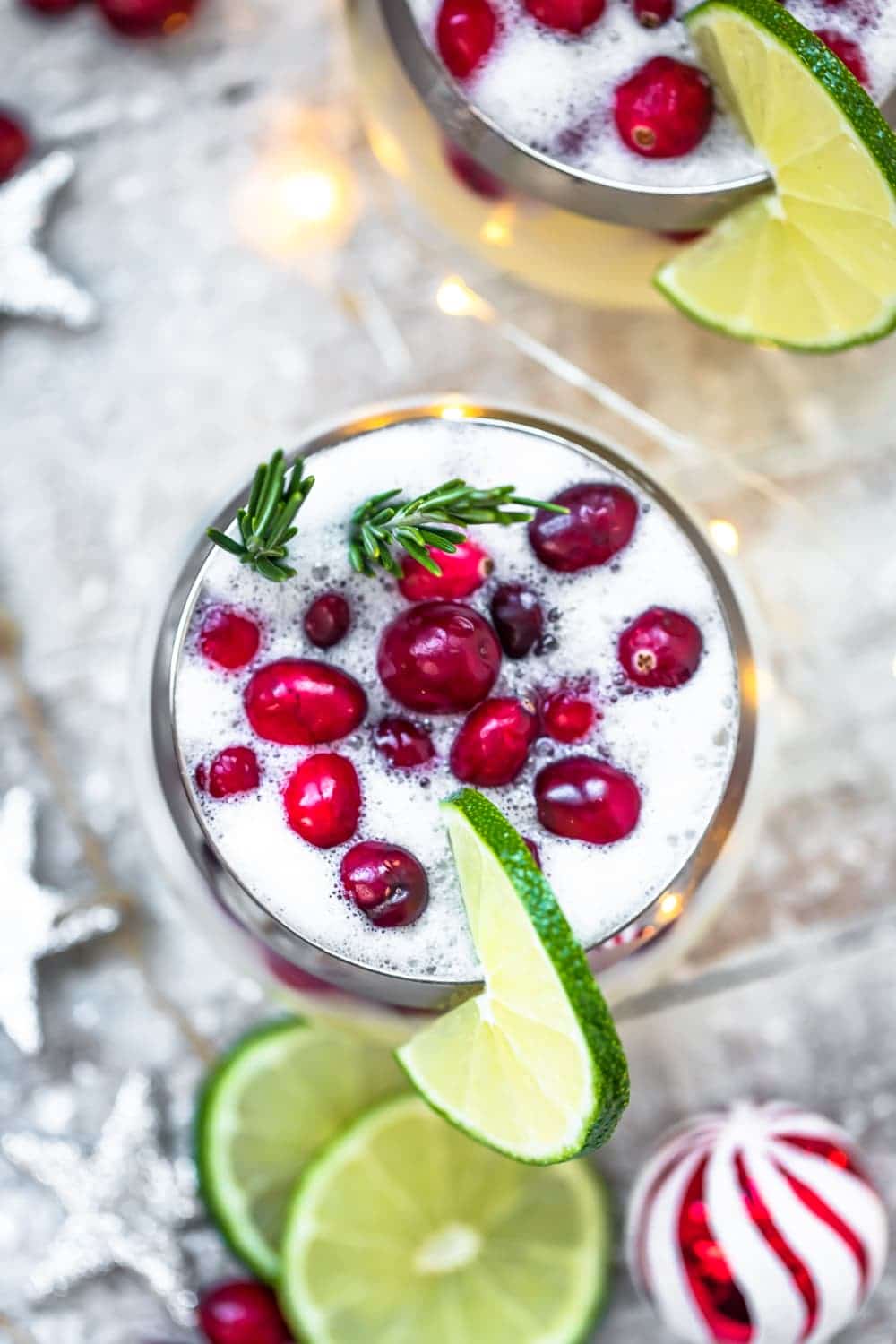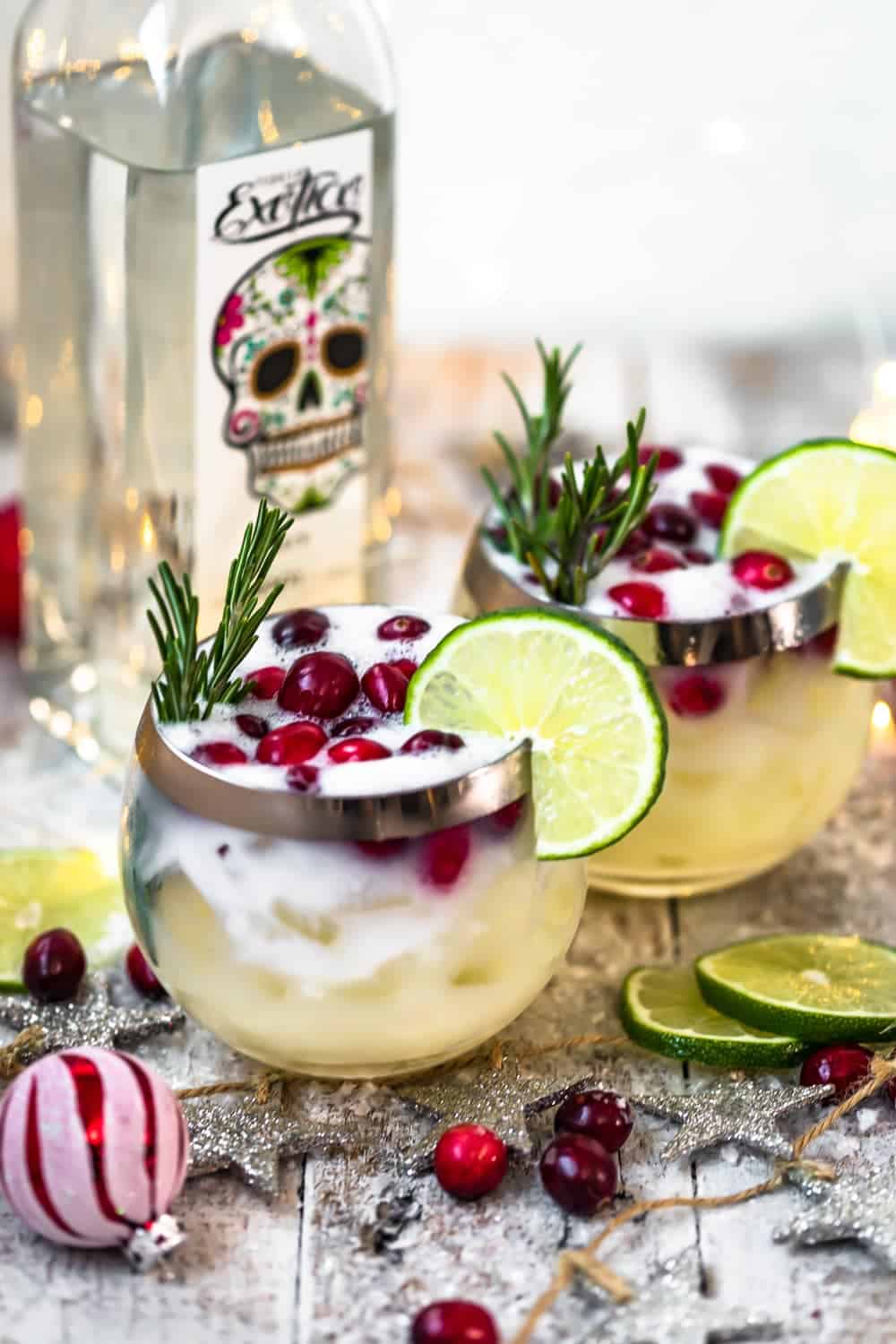 What makes a Traditional Tequila Sour
Tequila Sours traditionally consist of Tequila, lime and lemon juices, bitters, sweetener, and sometimes egg whites. I've chosen to skip the bitters to keep things light. I find that this version is one that's loved by all!
To make this recipe Christmas themed, I've added fresh cranberries, sprigs of rosemary, and lime slices for garnish. Santa Clause is coming to town!
Is it safe to drink egg whites
It's best to find egg whites that have been pasteurized. This way you're sure they're free of bacteria or salmonella and you can feel totally safe drinking them in cocktails, stirring them into smoothies, or using in no bake desserts. Typically if you're using proper kitchen techniques and if your eggs are fresh, there is nothing to worry about, but pasteurized is always best.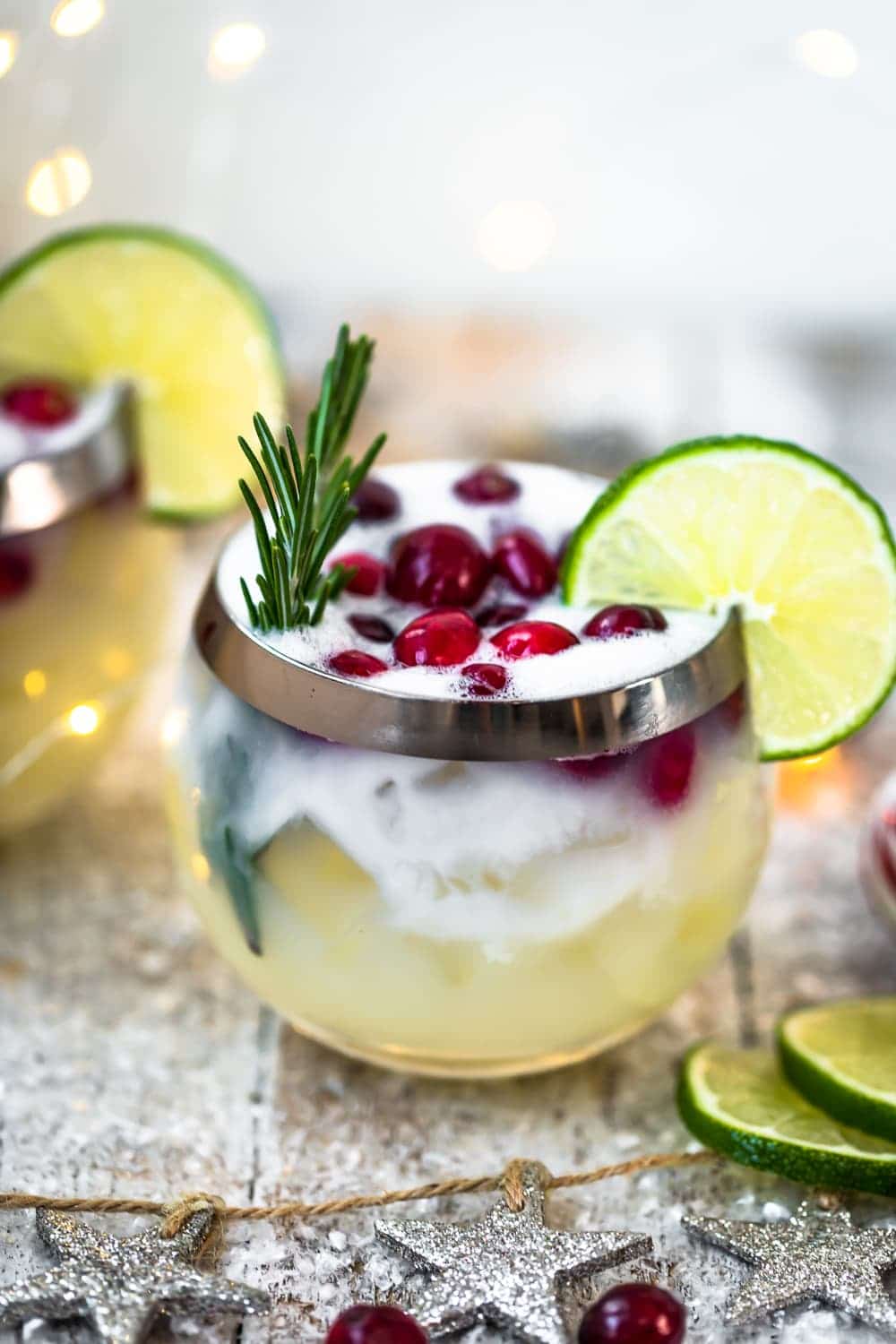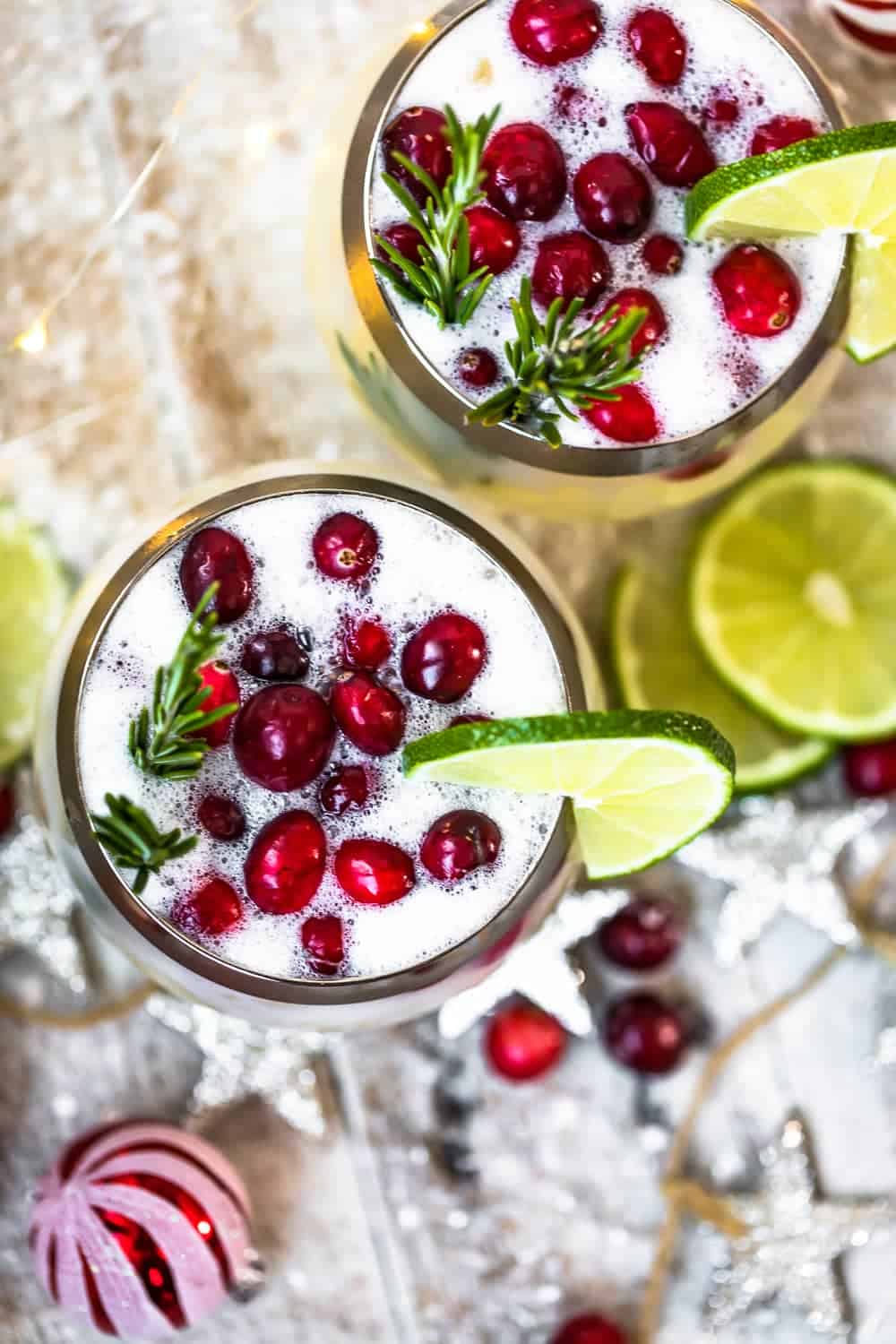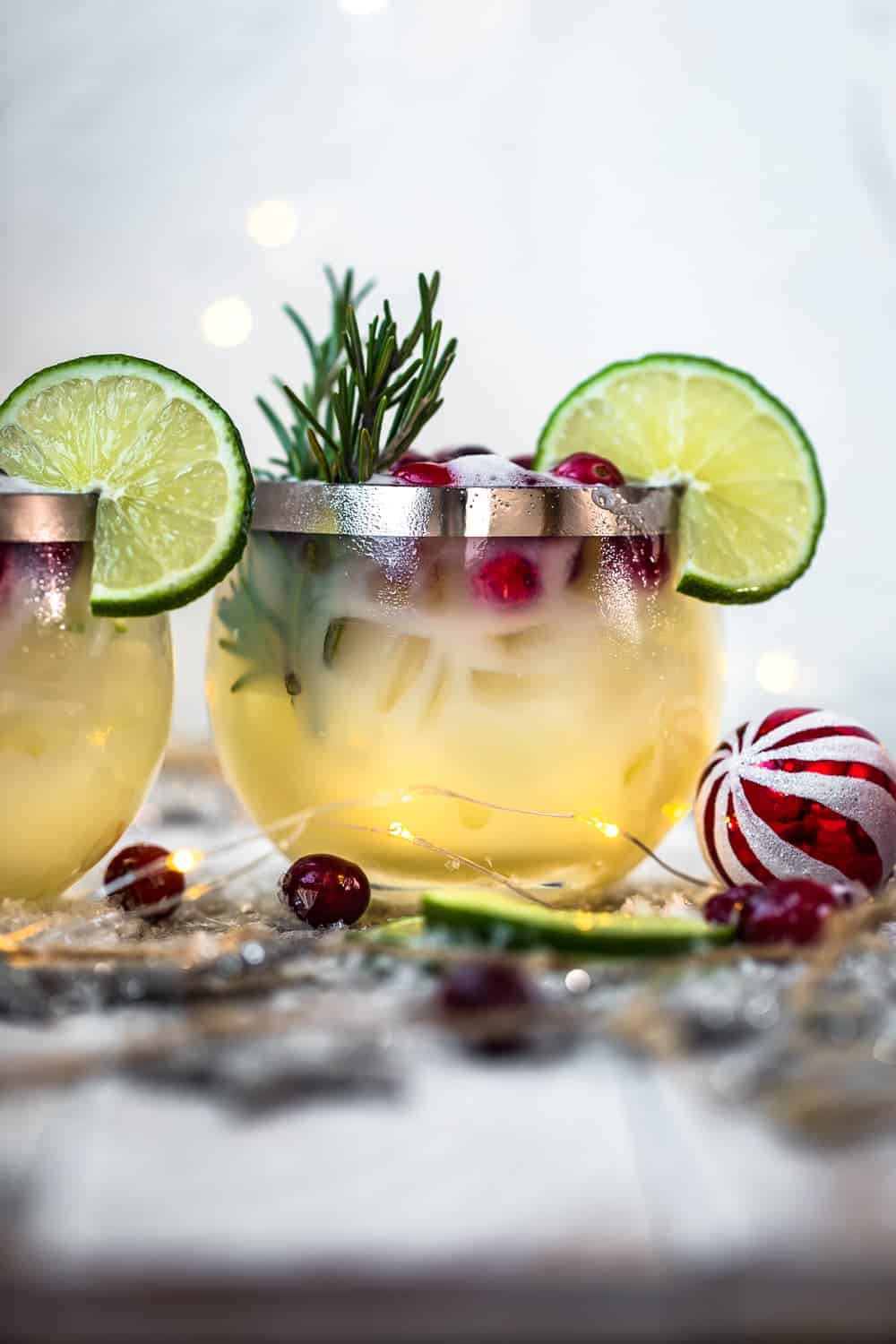 I hope you love this festive holiday cocktail. Click HERE to find out where to buy Exotico Tequila near you!
Cheers, and Merry Christmas!