This cozy Creamed Peas recipe is so easy to make, with just a few basic ingredients and about 10 minutes on the stovetop. Sweet, buttery peas simmer in a lightly-seasoned cream sauce until they're warm and ready to eat. It's a great side dish for comforting meals and holiday feasts alike!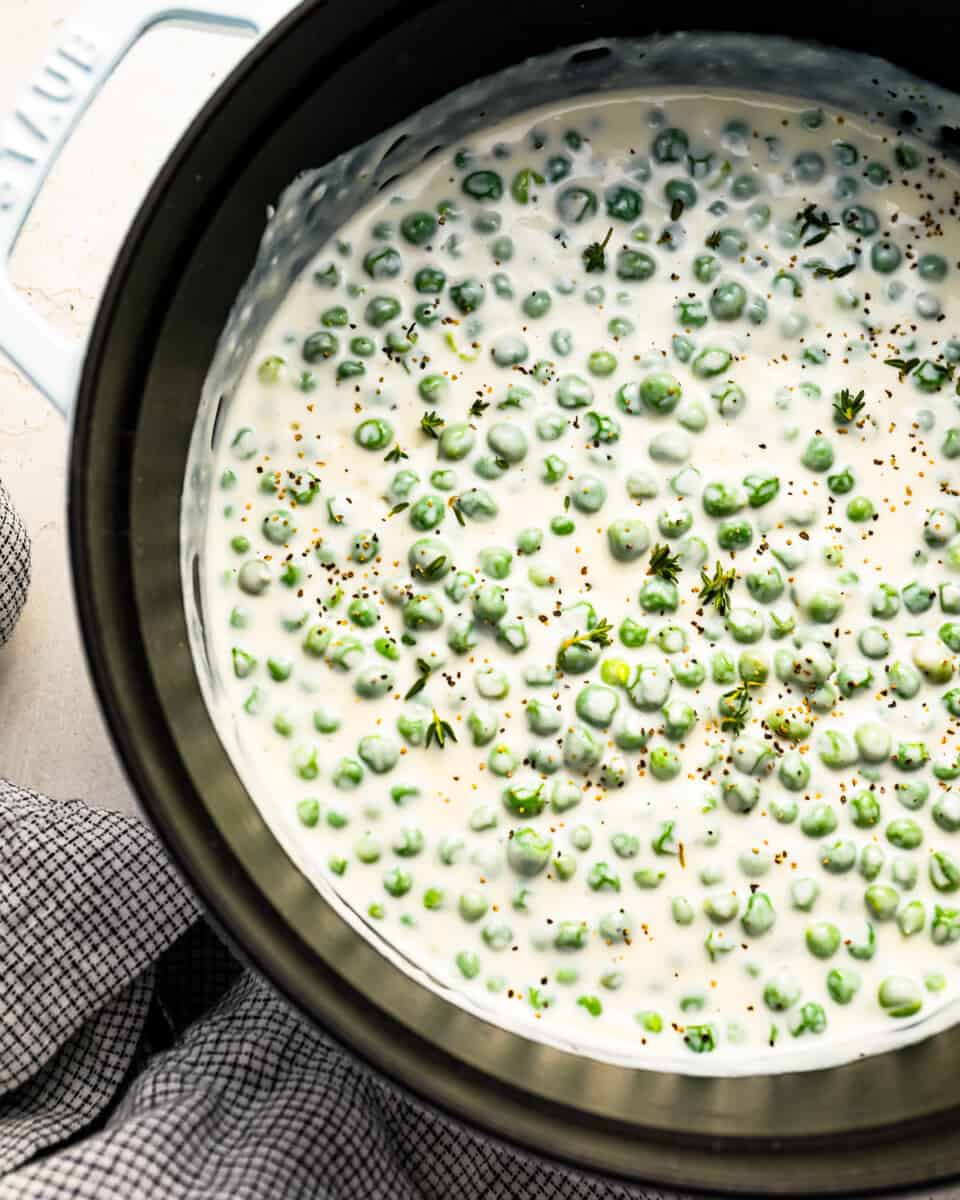 Why We Love This Creamed Peas Recipe
These old-fashioned creamed peas are a Thanksgiving classic. Bright, flavorful peas in a creamy and slightly sweet sauce is the perfect easy side dish to add to your holiday table.
Quick. This recipe comes together in just 15 minutes and utilizes frozen peas to save time.
Creamy. Half-and-half thickened with flour creates a rich and creamy sauce.
Healthy. These peas are a great source of protein, fiber, vitamin A, vitamin C, and calcium!
Variations on Cream Peas
You can sauté some onions, mushrooms, carrots, or bacon and add them to the peas. Potatoes also pair well, but be sure to chop them into bite-sized pieces and boil until fork-tender before adding.
You can also add a tablespoon or two of cream cheese for an even thicker creamed pea sauce, and some garlic powder, onion powder, or dried herbs for more flavor.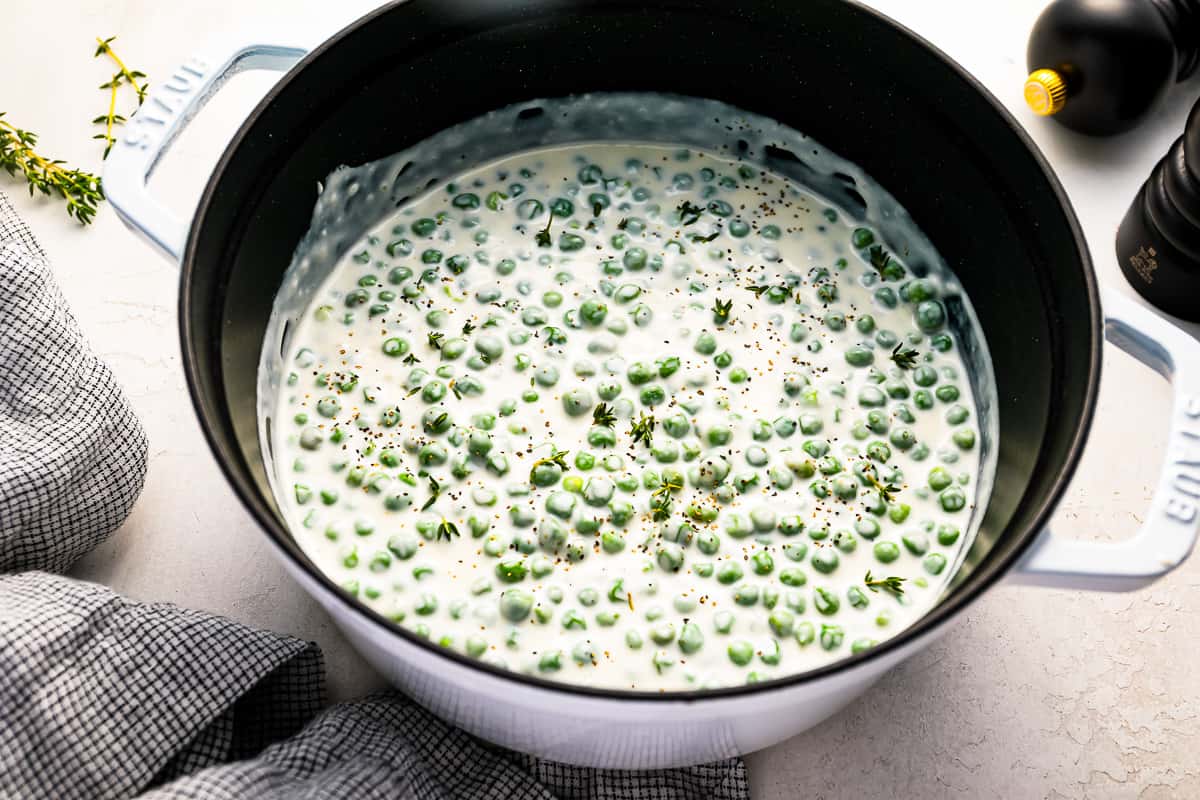 How to Store and Reheat
Store leftover creamed peas in an airtight container in the refrigerator for up to 3 days. Reheat in a saucepan set over medium-low heat or in the microwave at 50% power in 30-second increments until warmed through.
I do not recommend freezing these peas, as the sauce will separate once thawed.
Serving Suggestions
Serve these tasty creamed peas with holiday favorite mains, like Thanksgiving turkey, beef tenderloin, rack of lamb, prime rib, or honey baked ham. They'll fit right in with the rest of the Thanksgiving sides!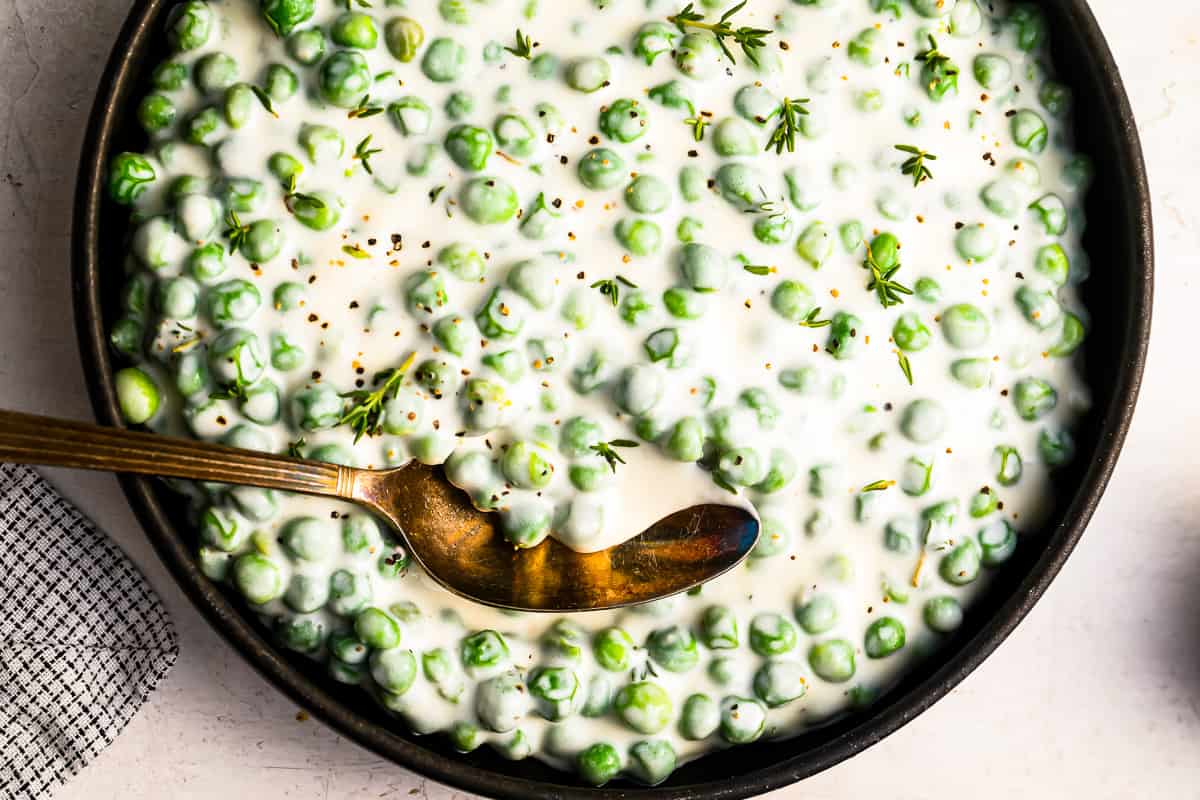 More Creamed Veggie Recipes To Try
How to Make Creamed Peas Step by Step
Make the Roux: In a medium saucepan, melt 2 tablespoons of unsalted butter over medium heat. Once melted, sprinkle over 2 tablespoons of all-purpose flour and whisk to combine.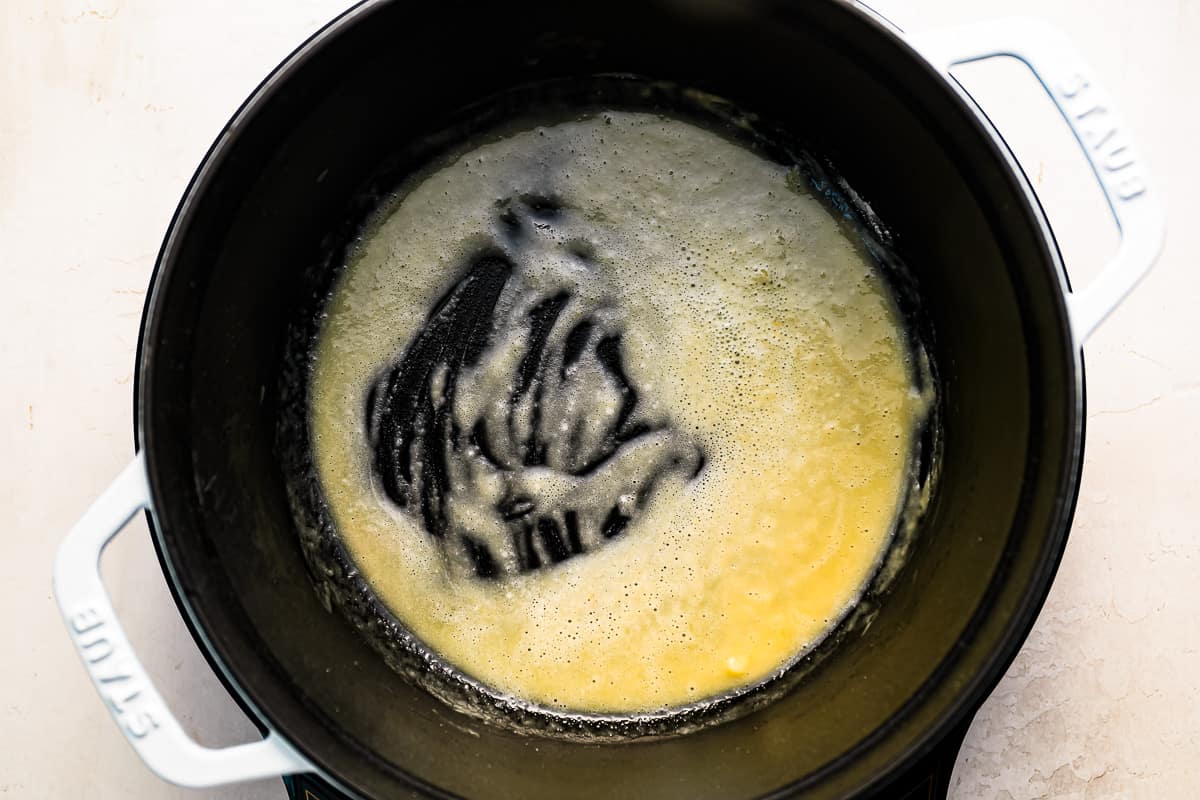 Add the Cream: Slowly whisk in 2 cups of half-and-half until combined. Whisk in ½ teaspoon of kosher salt, ¼ teaspoon of ground black pepper, and 1 tablespoon of granulated sugar.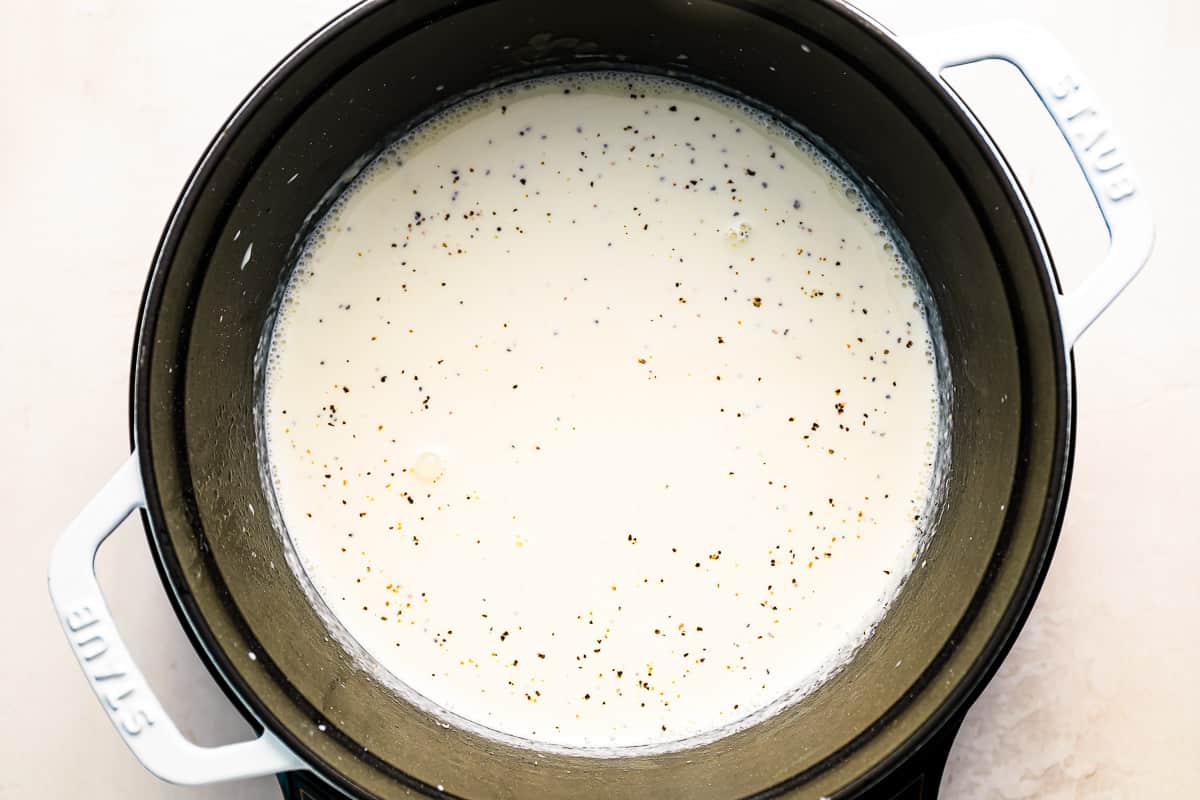 Stir in the Peas: Bring the mixture to a low simmer and cook until the mixture can coat the back of a spoon, about 2-3 minutes. Stir in 20 ounces of frozen peas and continue to cook until they are warmed through. Serve immediately.