This easy creamed spinach recipe is made with a handful of ingredients and comes together quickly. It's a great addition to any Thanksgiving or holiday table. This spinach side dish is topped with toasted almonds for a crunchy topping.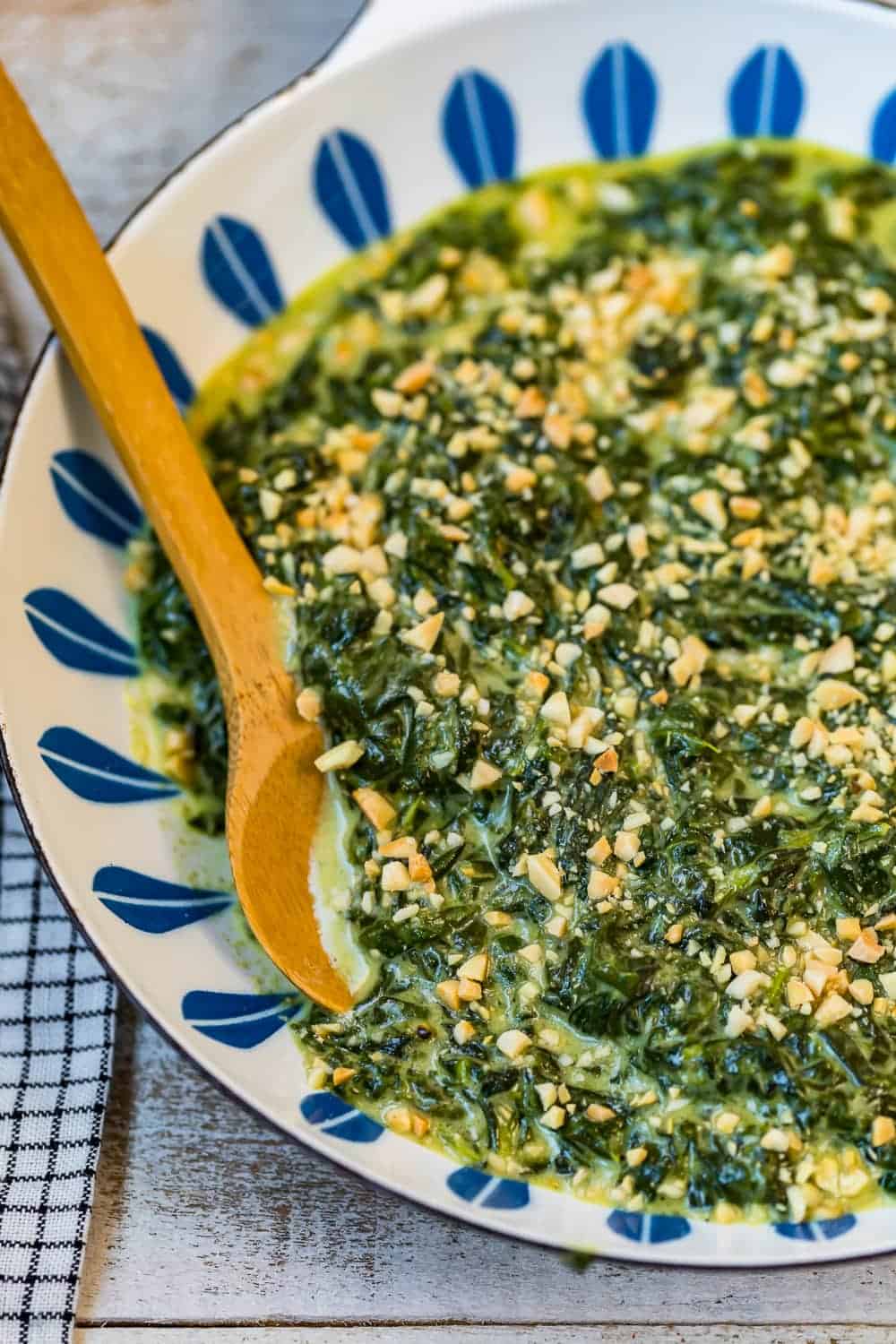 If I've said it once, I've said it a million times, when it comes to planning your Thanksgiving and holiday menus it's all about the side dishes! If you are looking for something special to accompany your thanksgiving turkey! or Glazed Ham then this is for you!
How to Make Creamed Spinach with Toasted Almonds
Prep the spinach first by trimming the longer stems and tearing the leaves into smaller pieces.
Add the butter. cream and seasonings to a saucepan and bring to a boil and then simmer. Once thickened add in the parmesan and stir. Add the spinach and stir until it wilts and the sauce is thick. Top with toasted nuts and serve.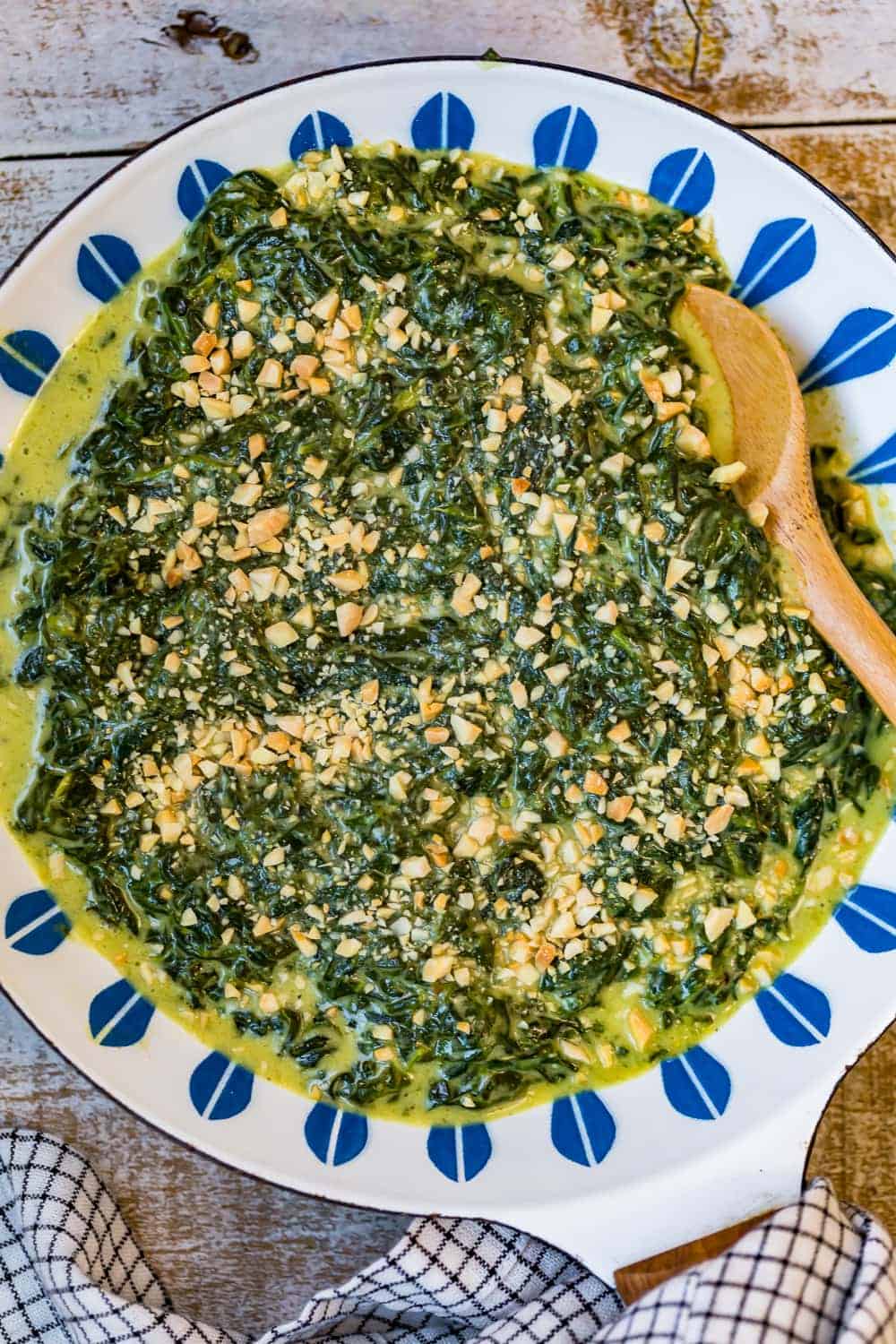 An easy side dish recipe
This creamed spinach is the perfect side dish for Easter, Christmas, or any holiday. It comes together in less than half an hour is made with just a handful of ingredients. The toasted almonds give the dish a great texture and it will work so well along your other sides like Crunchy Sweet Potato Casserole and Mashed Potatoes.
What do you eat with creamed spinach?
This side dish is mild in flavor, so it's easy to pair with lots of different mains – it's not just for the holidays! It's a great accompaniment for steak, poultry and fish dishes and pairs well with Simple Oven Roasted Vegetables. Try stirring it into some cooked spaghetti!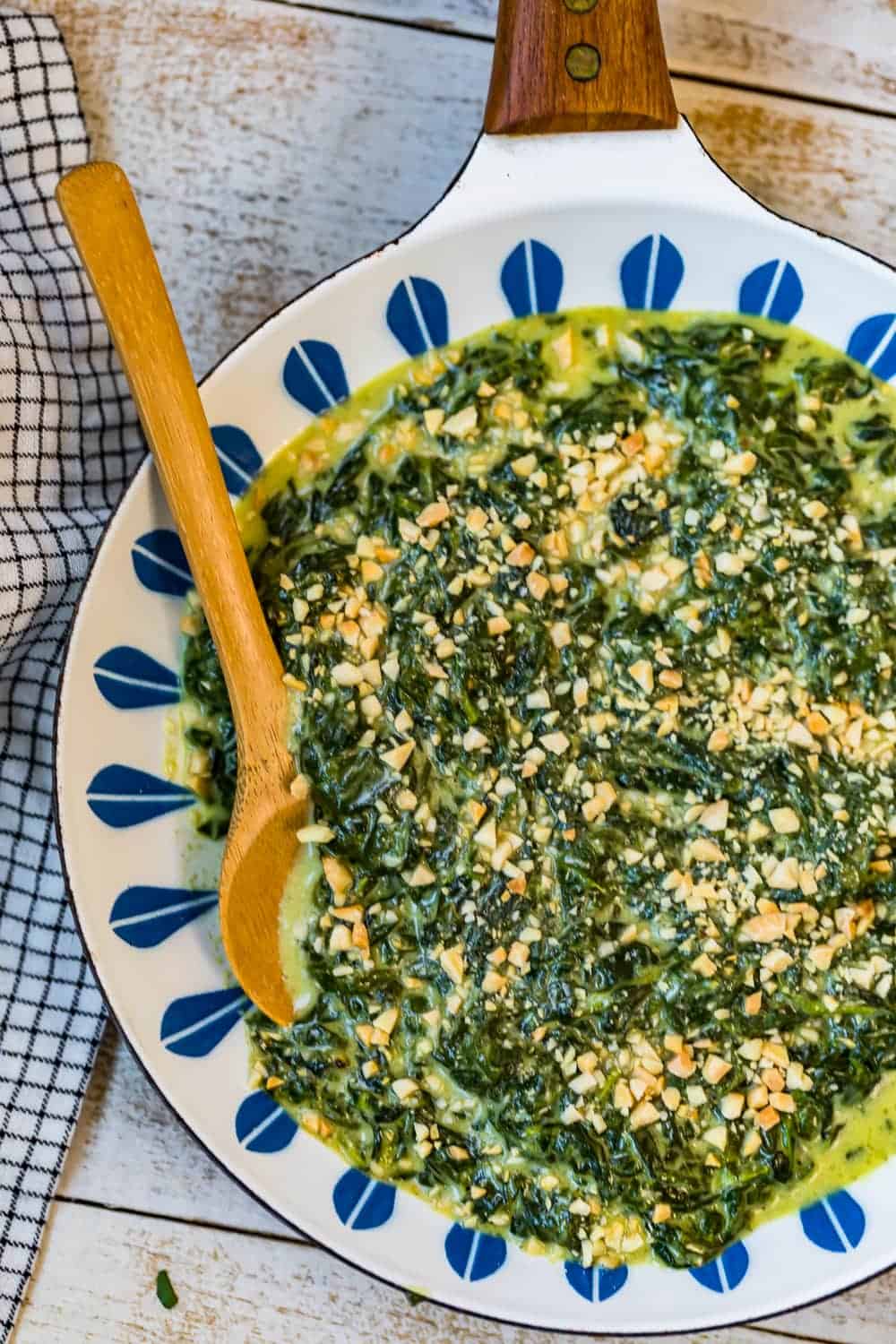 Why is this creamed spinach recipe so good?
I love how quick and easy this side comes together. It's so creamy and delicious, it's a great addition to any holiday table. It also just happens to be low carb and the spinach is full of vitamins and minerals, so go ahead and take an extra serving!
Top tips to make this recipe
Remove any long stems from the spinach leaves.
Stir the pot regularly whilst cooking this recipe.
I love this with almonds, but you can use any toasted nuts you prefer.
Serve immediately.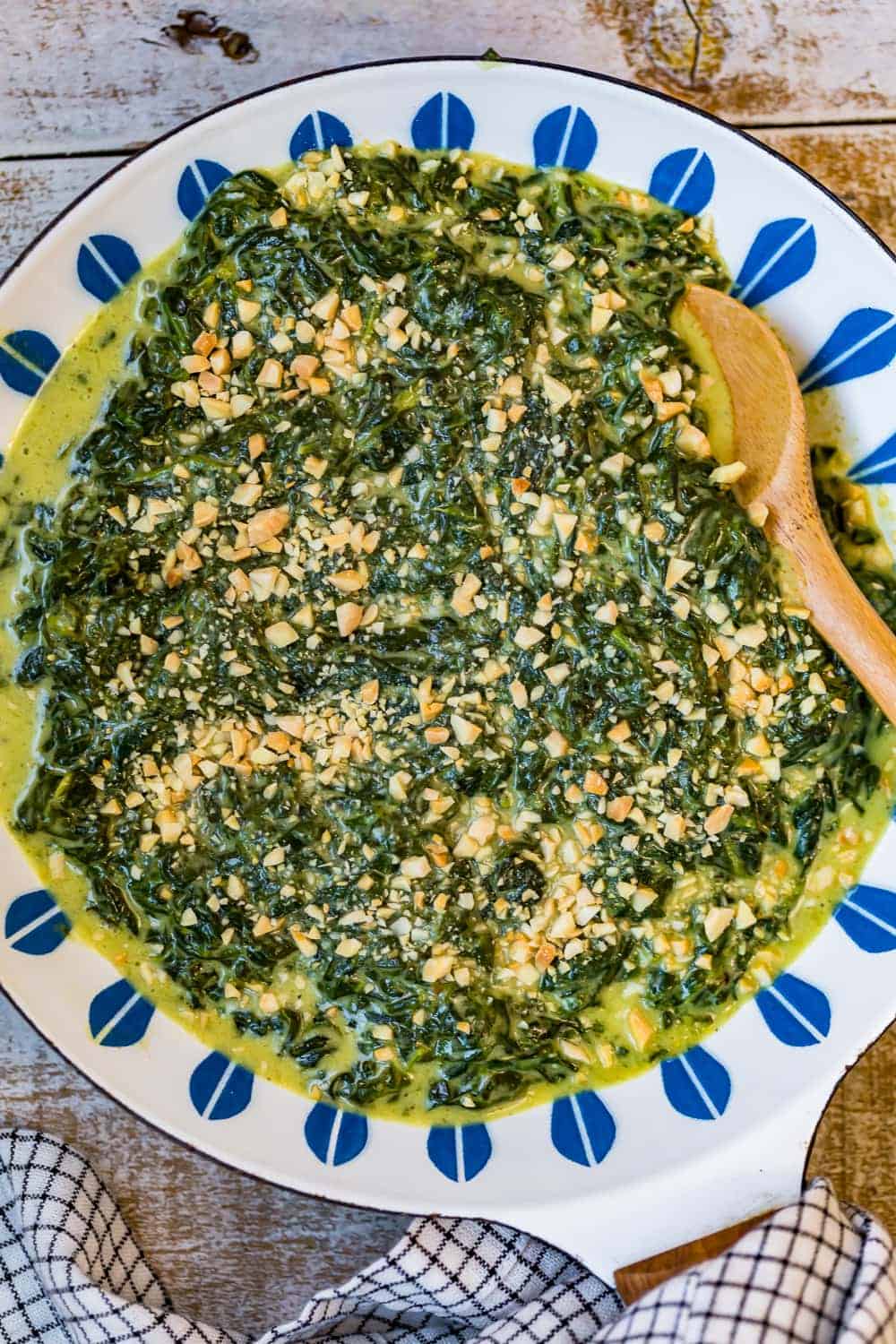 For more tasty side dish recipes