so, you guys, we actually made a thanksgiving turkey. and it was actually great.
BUT…in the hustle and bustle that were the final moments before all of the delicious culinary creations hit our thanksgiving table…i neglected to take good pictures. there are a lot of pictures i'm sad we didn't get. we didn't get one of pat and me as newlyweds on our FIRST thanksgiving at our FIRST house. we didn't get a group shot of both of our families celebrating together. and we didn't get any good pictures of my very first turkey. i have some prep pictures and i have some 'after carved' pictures…and that's it. i thought about not posting it at all…but it REALLY was delicious…and i'm proud of us…so i'm posting it anyway. i'm sorry the pictures aren't great. next year i promise to get beautiful pictures to show you just how awesome it really does taste :)
but alas…here's what i have…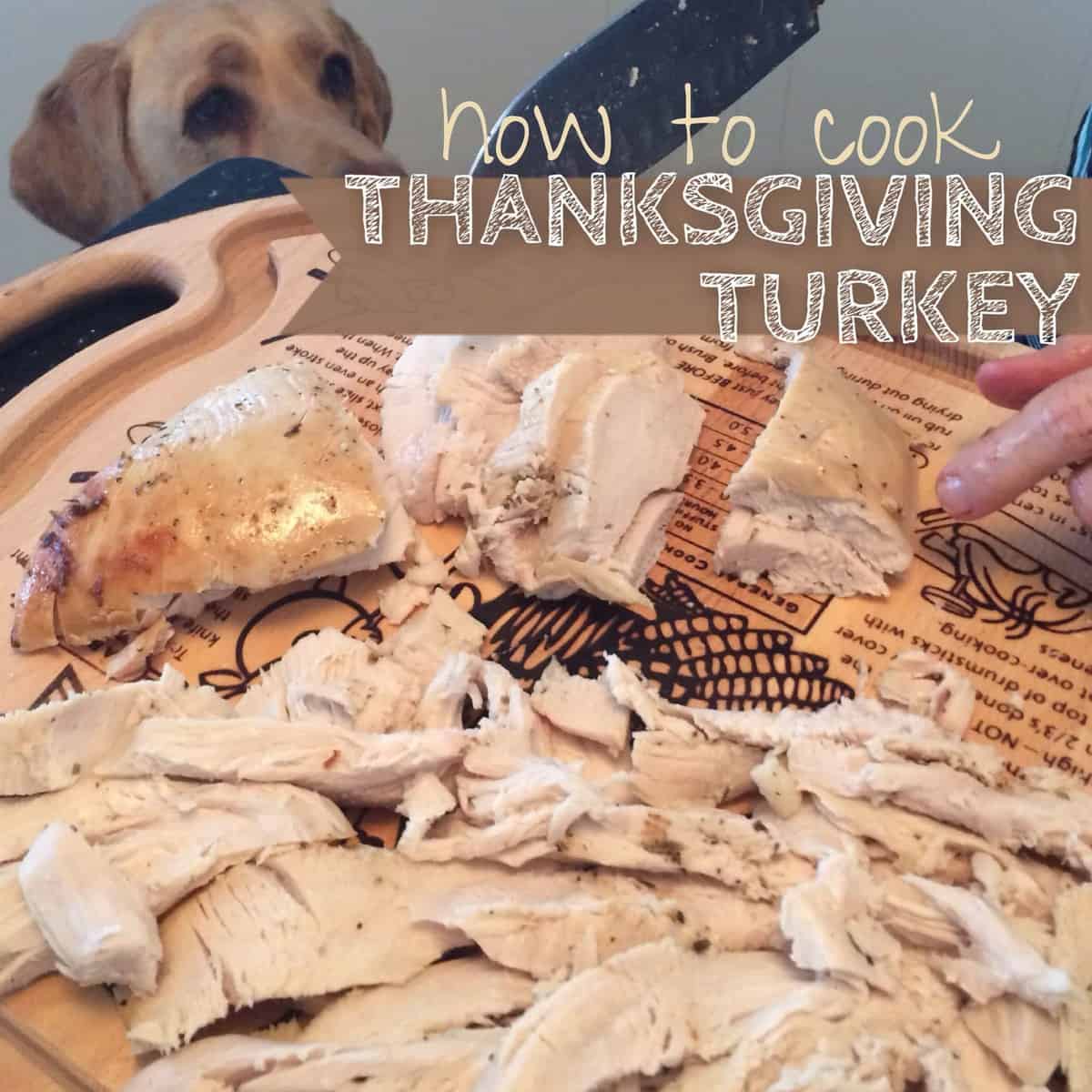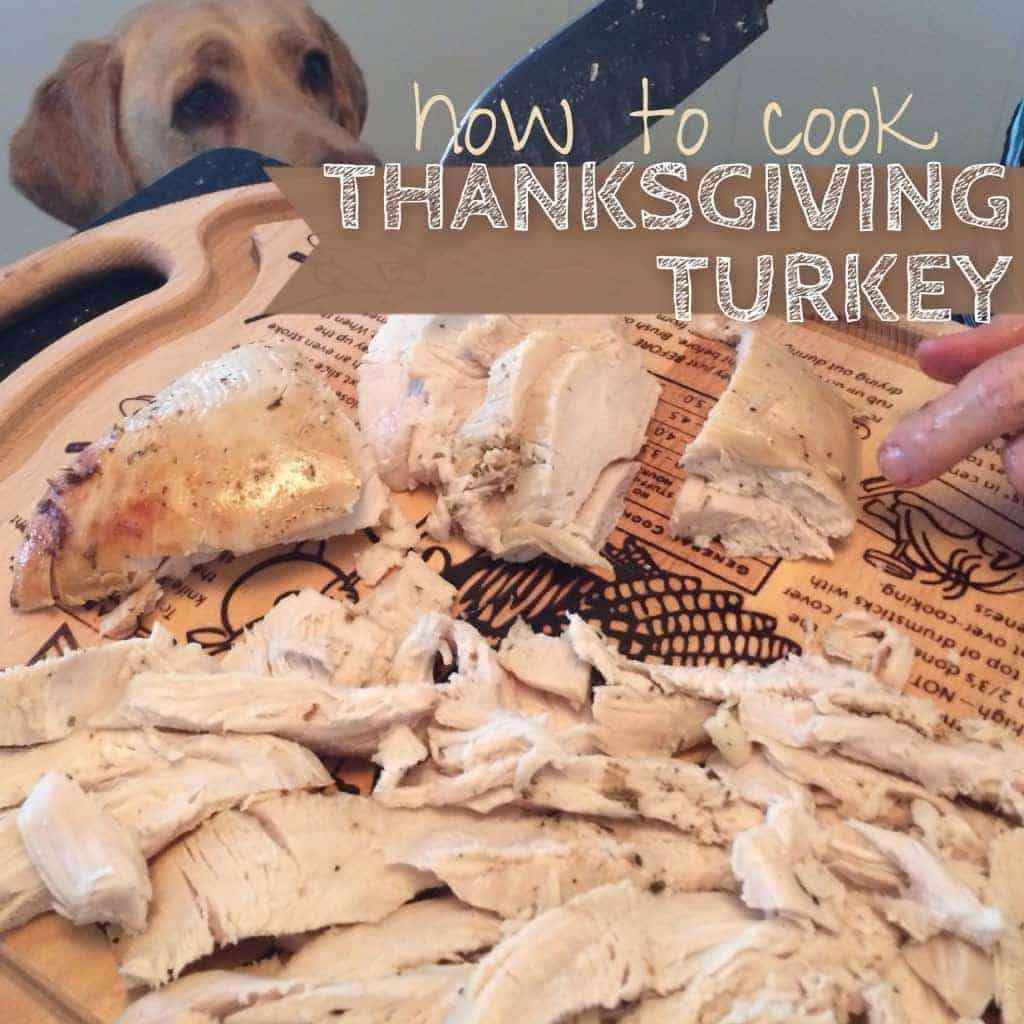 when i tell you that this turkey was SO tender and moist…please believe me. it was delicious…and i really felt like it was so easy. it was messy…which isn't my favorite…but also easy….which IS my favorite. so it will definitely be something that i try again next year!!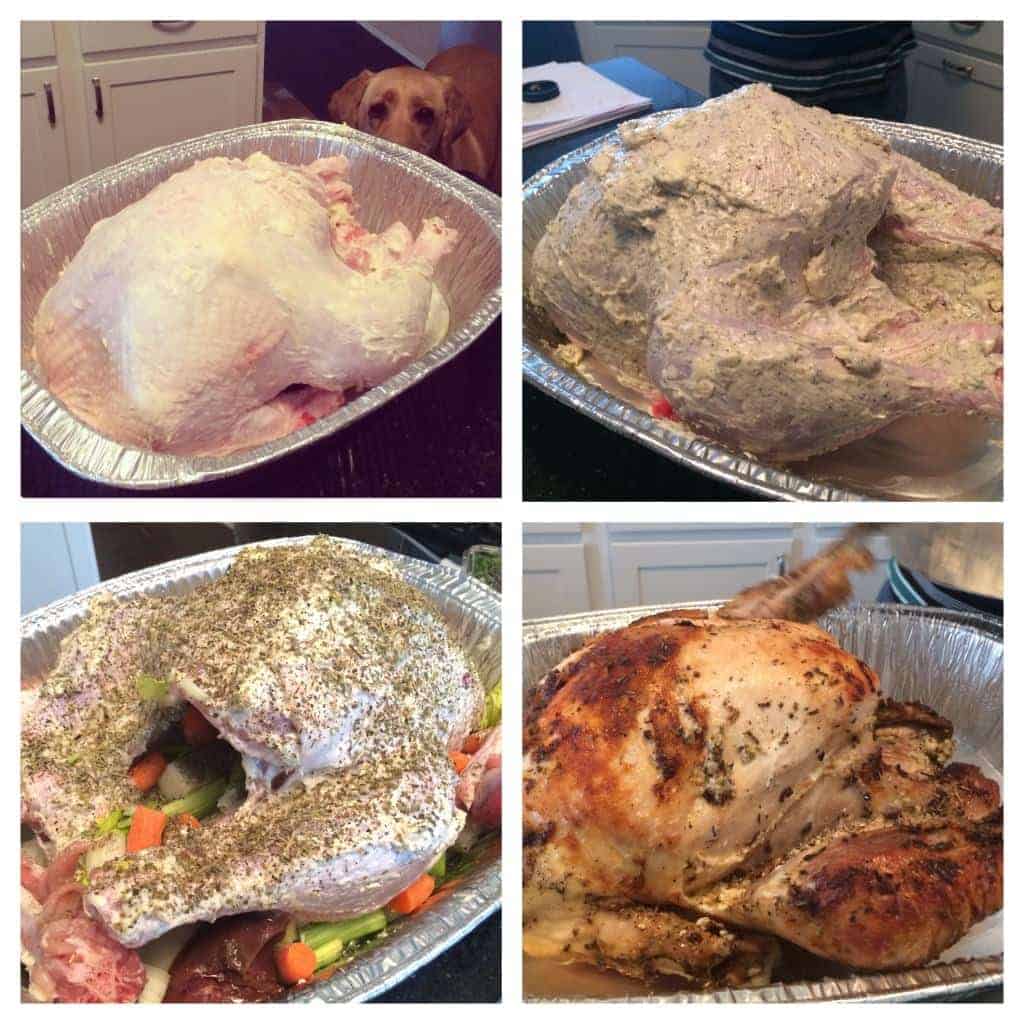 i would recommend it to anyone, and its not so involved that only experienced turkey cooks should attempt. if i can do this…YOU can do this!! there are very detailed instructions in the recipe card below. please read them all the way through…there are a lot of little parts. and we totally forgot to truss the poor guy (trussing the turkey is when you tie up the legs)…oops! doesn't effect the taste, but does effect the overall presentation.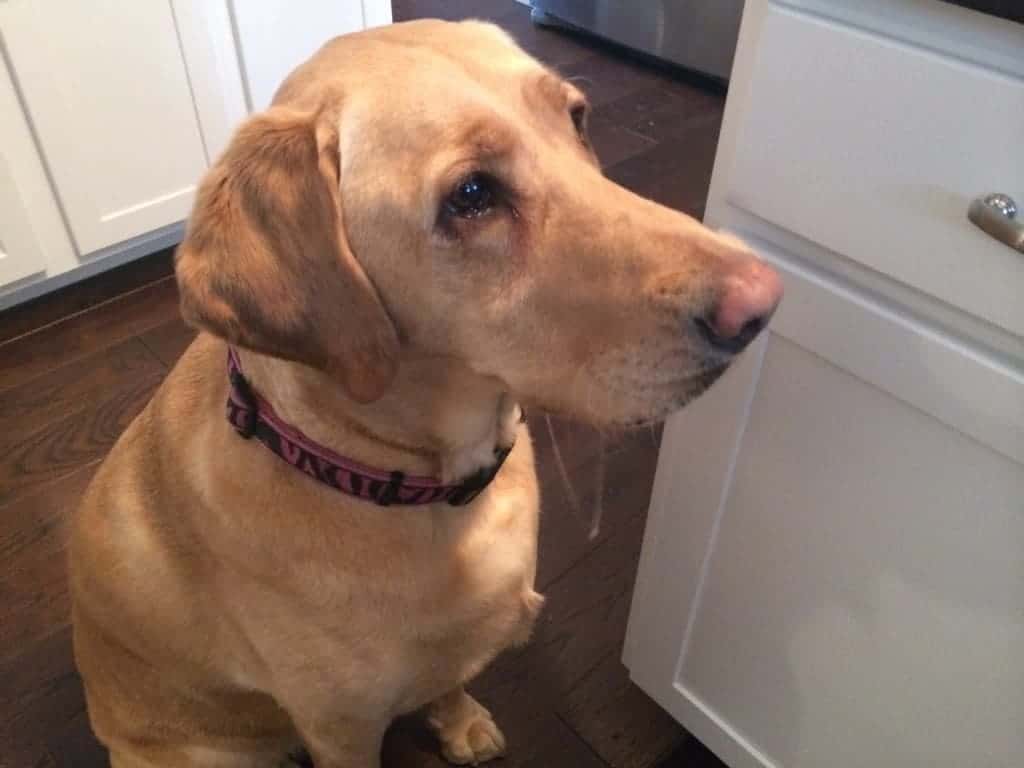 scout was so excited about this recipe that she wore her favorite drool necklace. (gross)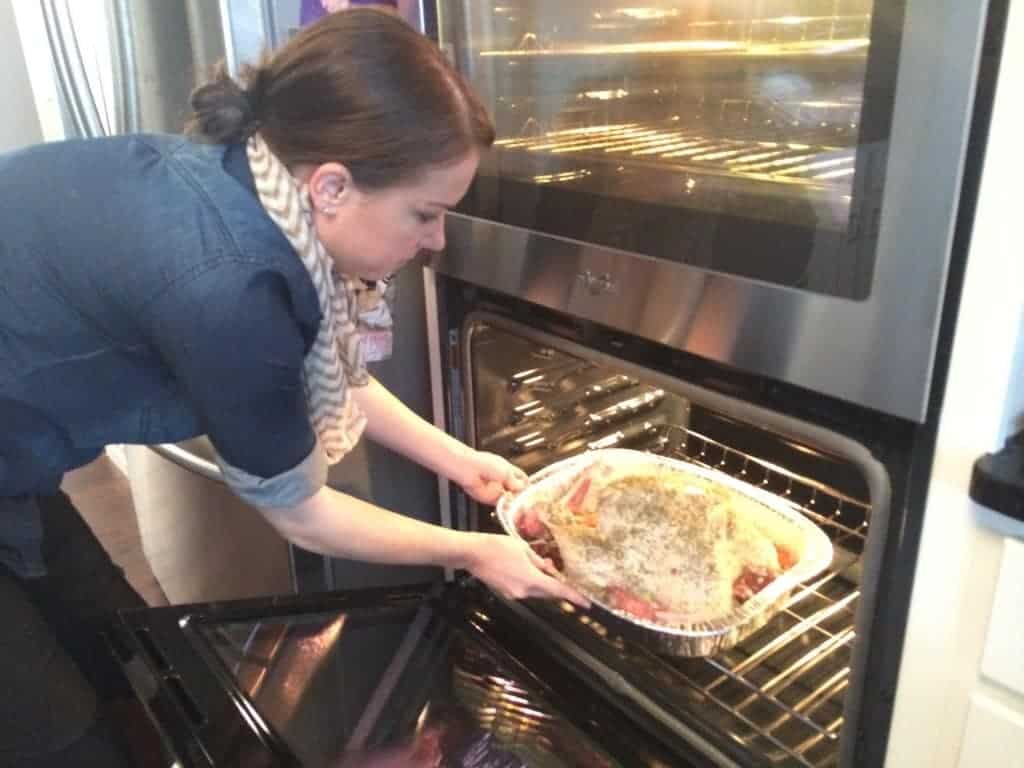 very proud moment…putting my first turkey in the oven on our first thanksgiving in our first house! and i'm always happy to prove to pat that i really do use the double oven. i really had to beg for that upgrade!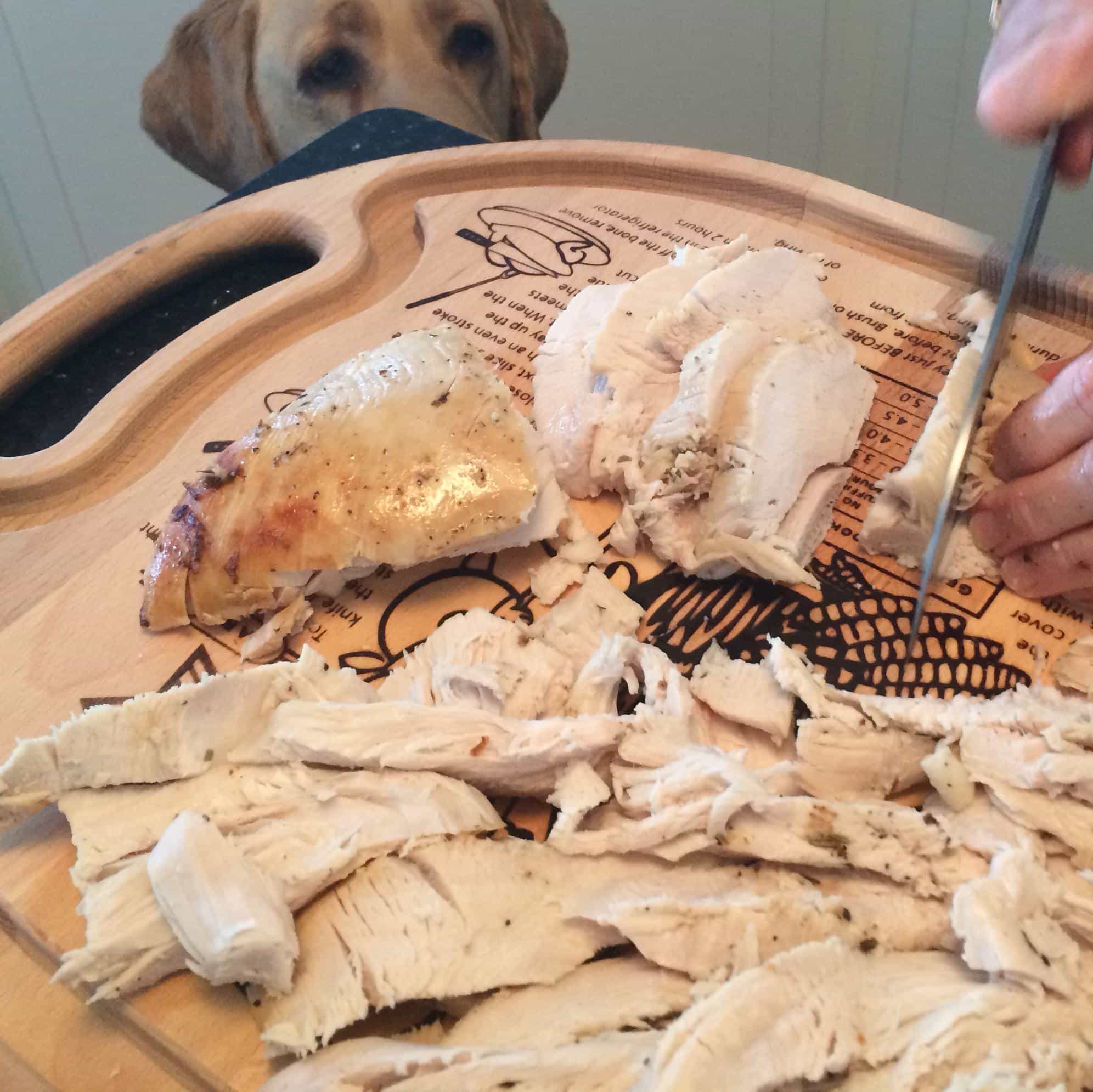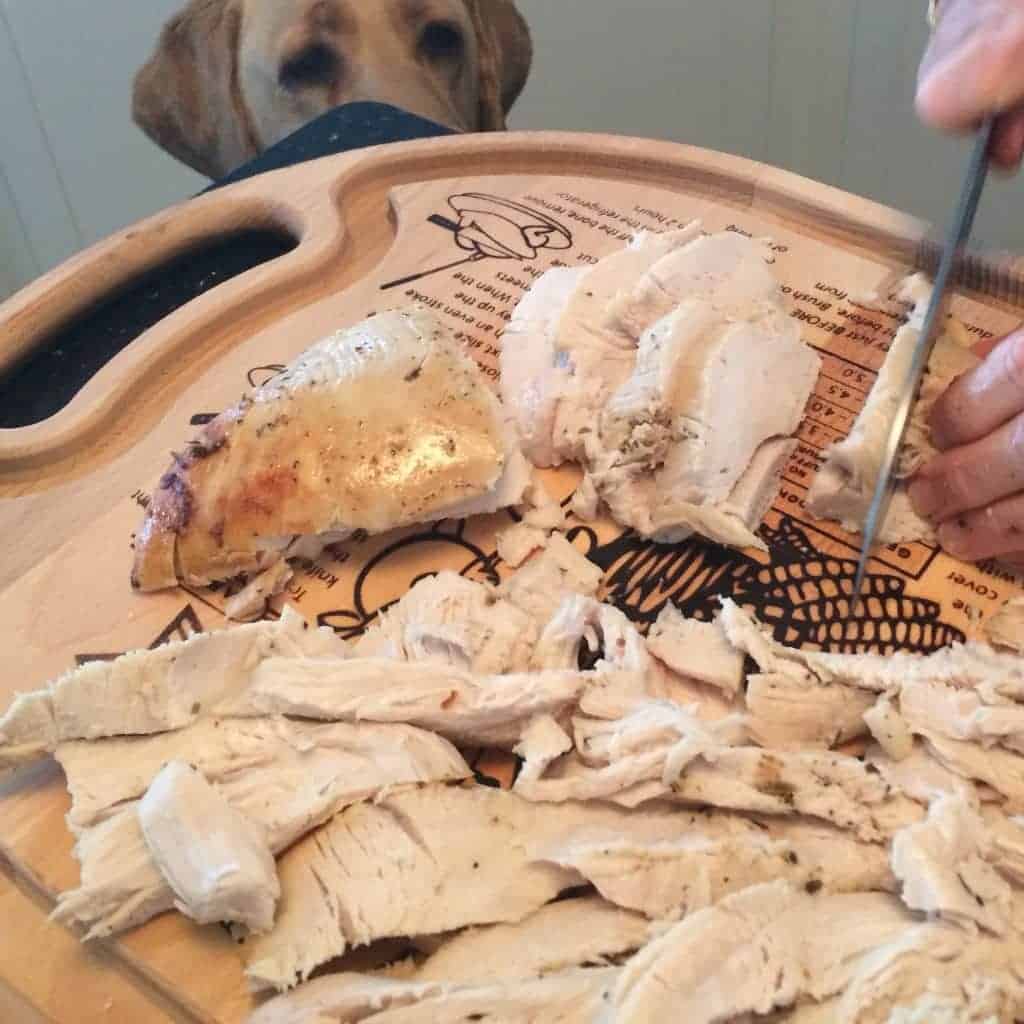 with butterball turkeys, they have a 'button' installed that is supposed to alert you when the turkey is done by popping out. ours didn't work. but luckily the timing on the package was pretty accurate and the turkey was cooked to PERFECTION. (hooray!!!!!!!!!!!!!!!) once its done, it comes time to carve your bird. we chose to carve it before we all hit the table, since we didn't have uncle donny, the resident carving expert, in to help us :). here is a helpful video to assist with all of your carving needs.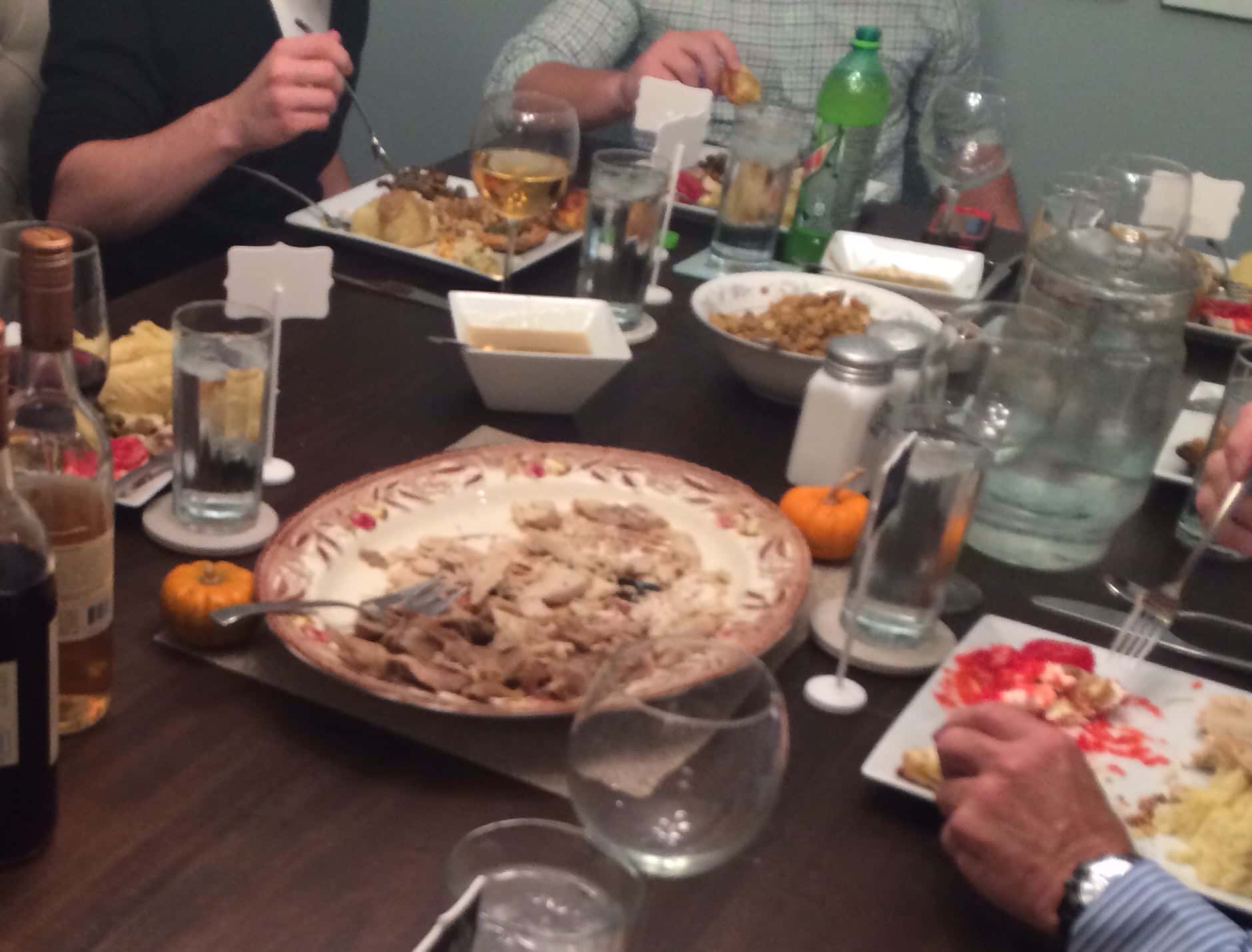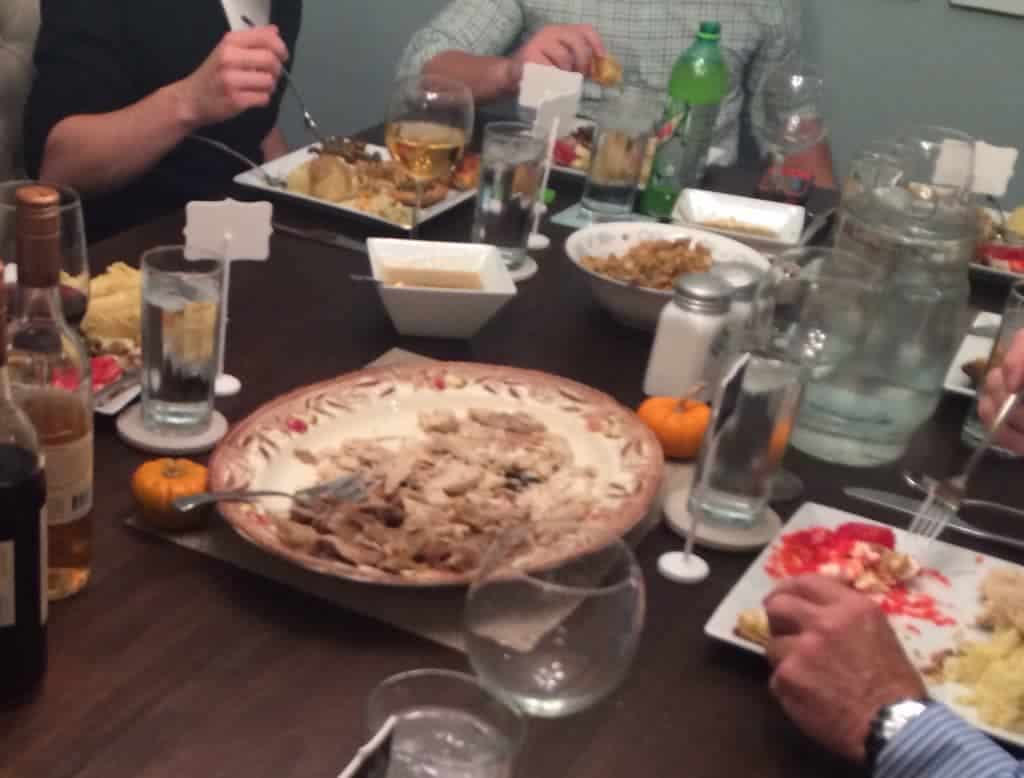 the star of the show was a huge hit, and we had such a nice thanksgiving. even scout got her share. she did help, after all.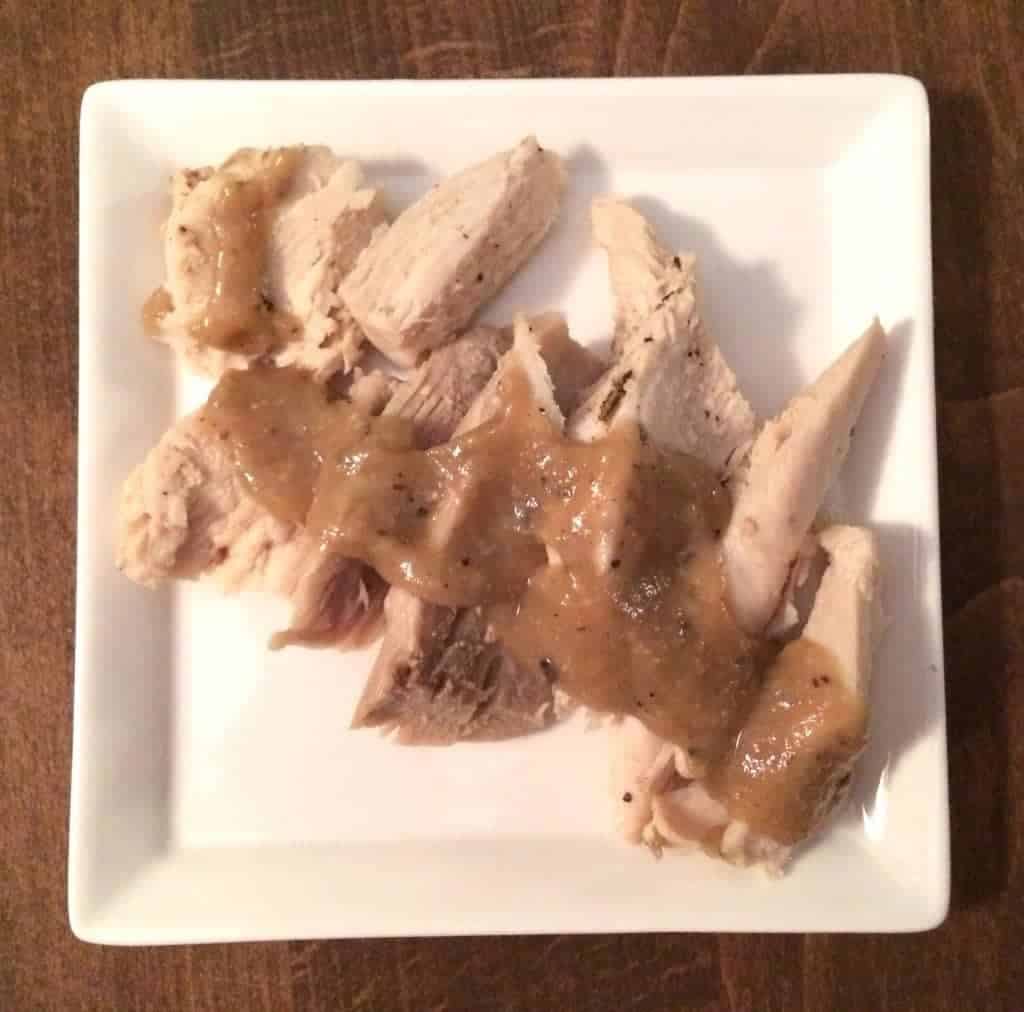 we also made a really tasty turkey gravy (i know!!) i'm posting that recipe next. it was a great combination.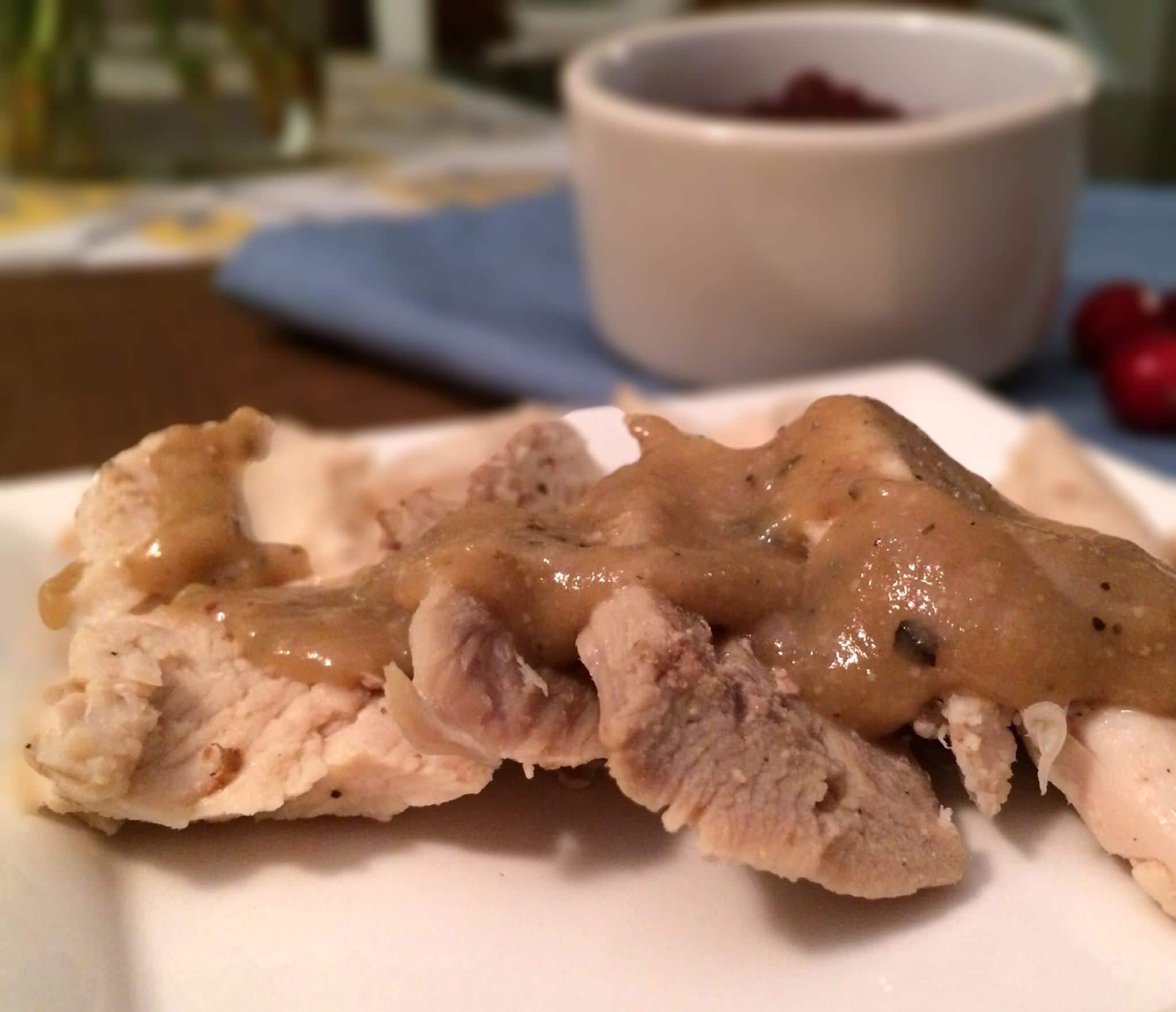 happy thanksgiving!