so, you guys, we actually made a thanksgiving turkey.  and it was actually great.
BUT…in the hustle and bustle that were the final moments before all of the delicious culinary creations hit our thanksgiving table…i neglected to take good pictures.  there are a lot of pictures i'm sad we didn't get.  we didn't get one of pat and me as newlyweds on our FIRST thanksgiving at our FIRST house.  we didn't get a group shot of both of our families celebrating together.  and we didn't get any good pictures of my very first turkey.  i have some prep pictures and i have some 'after carved' pictures…and that's it.  i thought about not posting it at all…but it REALLY was delicious…and i'm proud of us…so i'm posting it anyway.  i'm sorry the pictures aren't great.  next year i promise to get beautiful pictures to show you just how awesome it really does taste :)
but alas…here's what i have…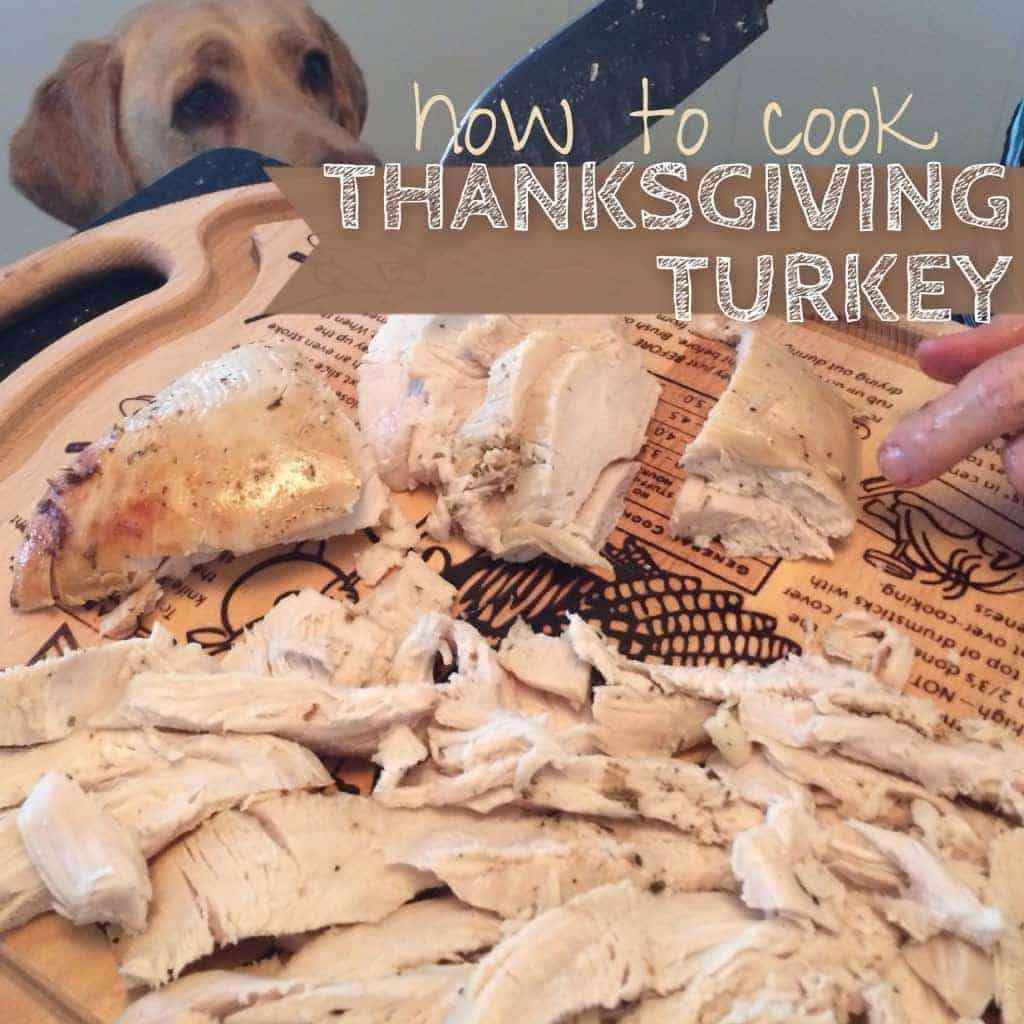 when i tell you that this turkey was SO tender and moist…please believe me.  it was delicious…and i really felt like it was so easy.  it was messy…which isn't my favorite…but also easy….which IS my favorite.  so it will definitely be something that i try again next year!!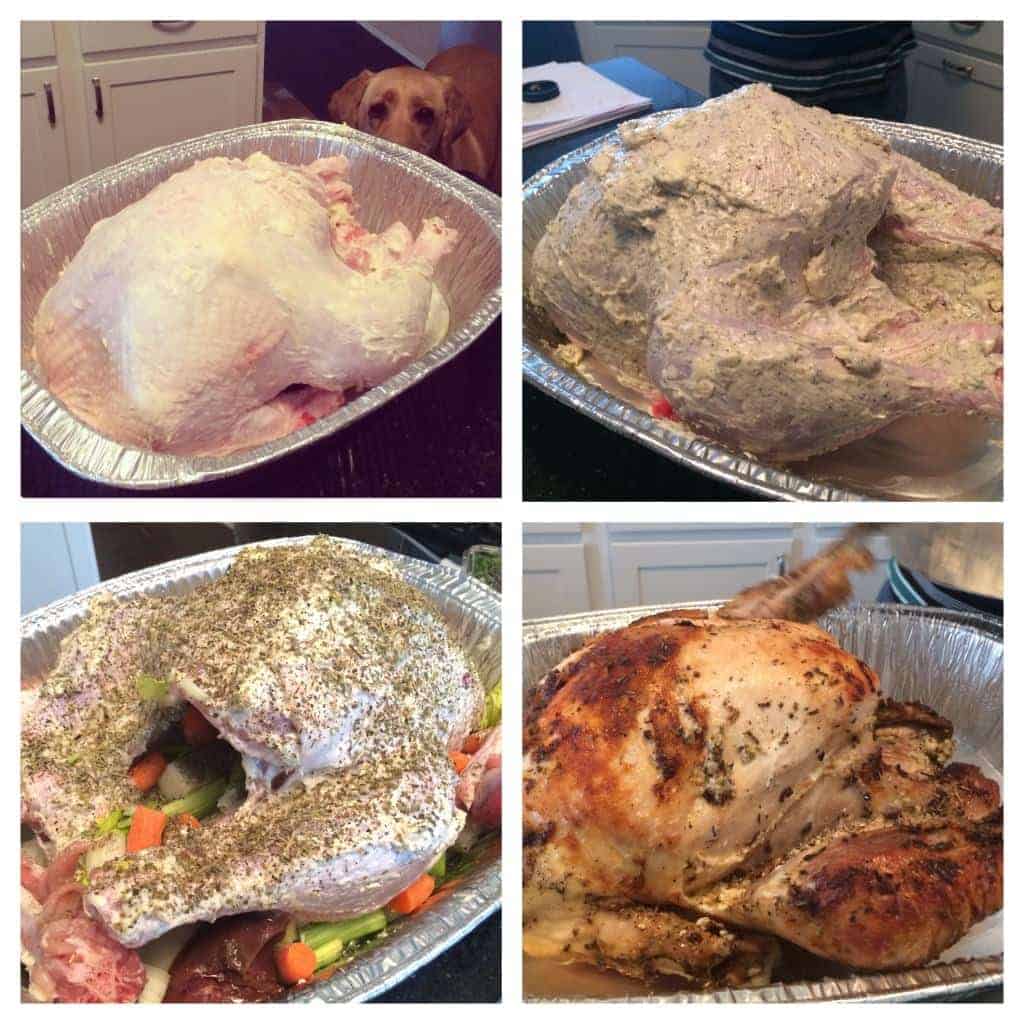 for our turkey this year, we used this recipe.  we made a couple changes (detailed below), but overall that is the recipe we followed. i would recommend it to anyone, and its not so involved that only experienced turkey cooks should attempt.  if i can do this…YOU can do this!! there are very detailed instructions in the recipe card below.  please read them all the way through…there are a lot of little parts.  and we totally forgot to truss the poor guy (trussing the turkey is when you tie up the legs)…oops! doesn't effect the taste, but does effect the overall presentation.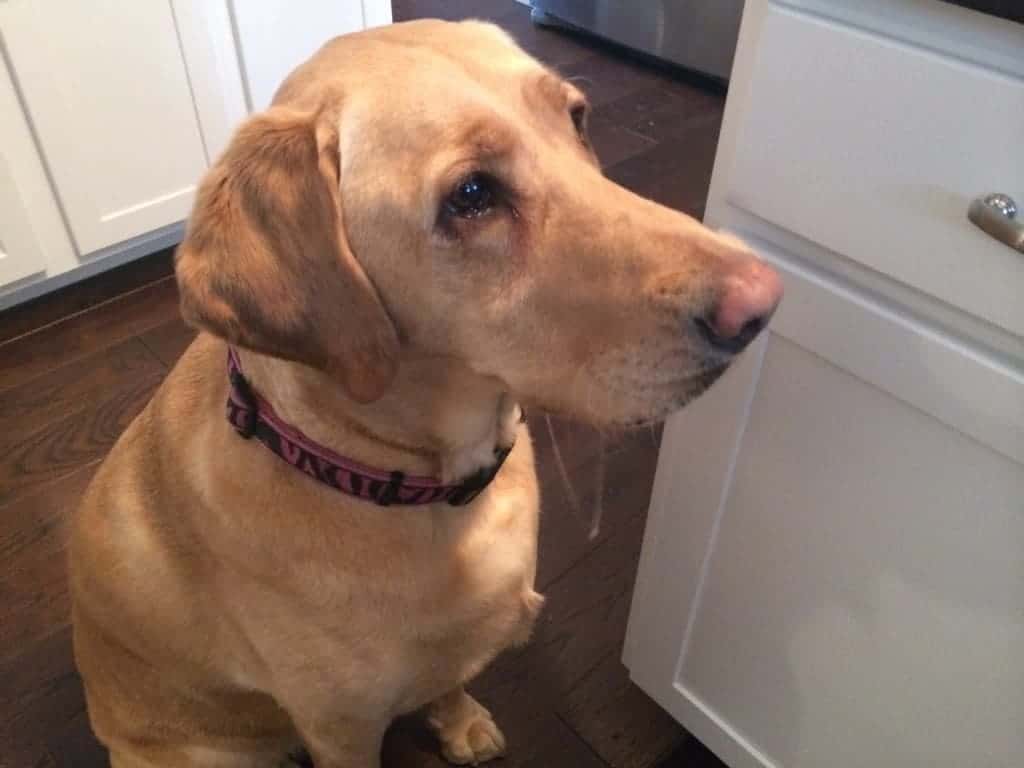 scout was so excited about this recipe that she wore her favorite drool necklace.  (gross)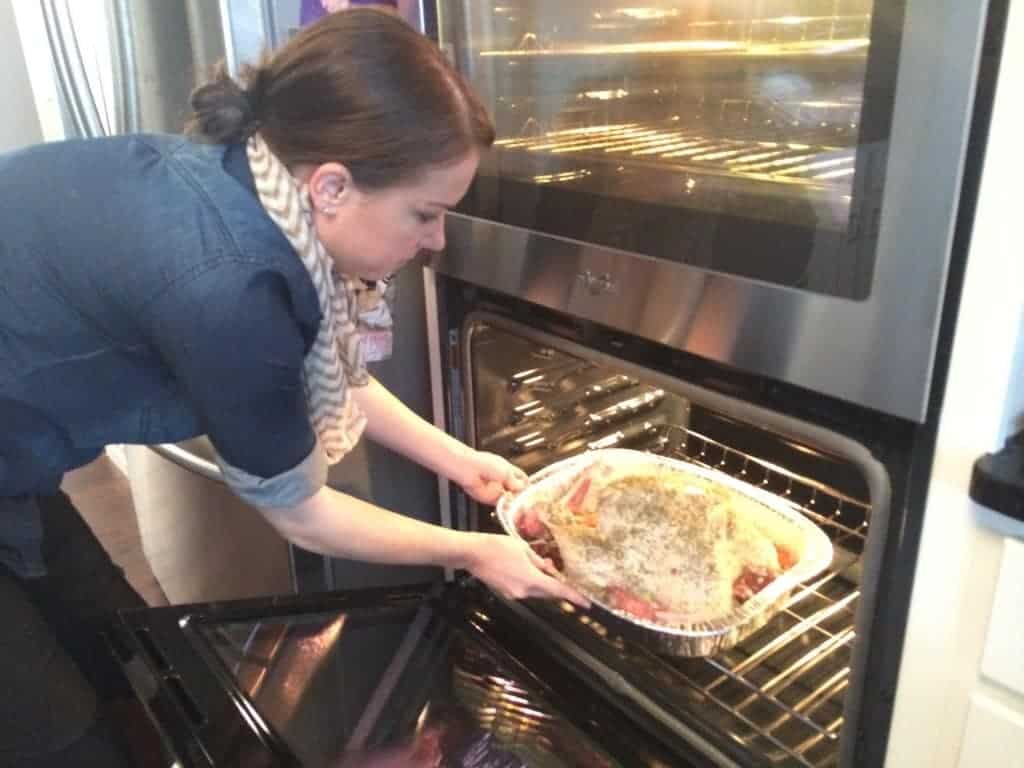 very proud moment…putting my first turkey in the oven on our first thanksgiving in our first house! and i'm always happy to prove to pat that i really do use the double oven.  i really had to beg for that upgrade!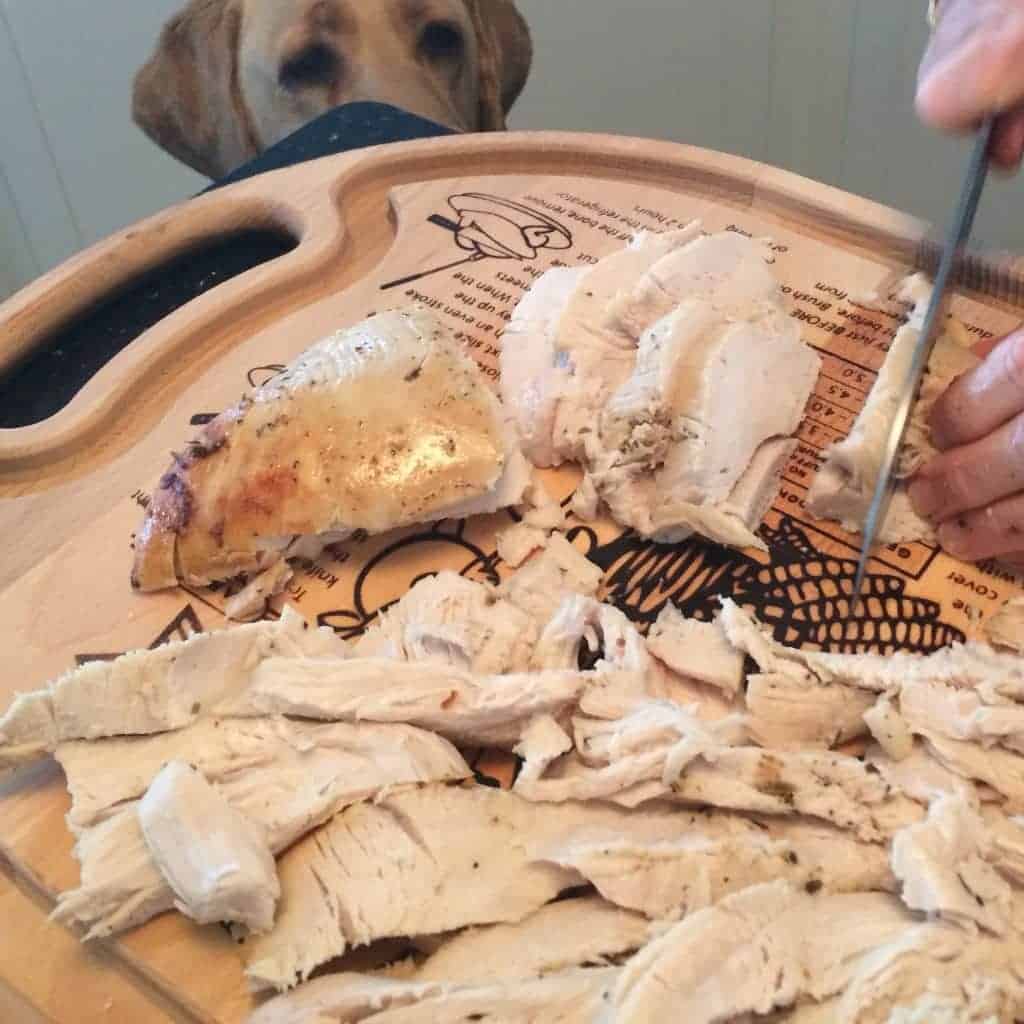 with butterball turkeys, they have a 'button' installed that is supposed to alert you when the turkey is done by popping out.  ours didn't work.  but luckily the timing on the package was pretty accurate and the turkey was cooked to PERFECTION.  (hooray!!!!!!!!!!!!!!!) once its done, it comes time to carve your bird.  we chose to carve it before we all hit the table, since we didn't have uncle donny, the resident carving expert, in to help us :).  here is a helpful video to assist with all of your carving needs.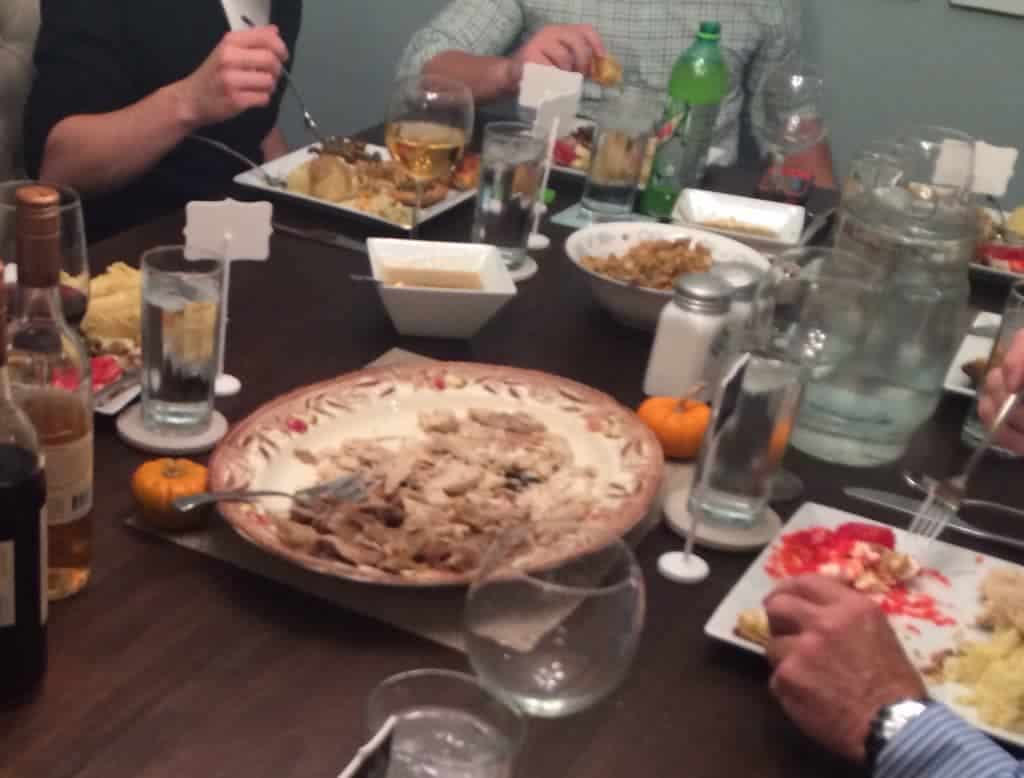 the star of the show was a huge hit, and we had such a nice thanksgiving.  even scout got her share.  she did help, after all.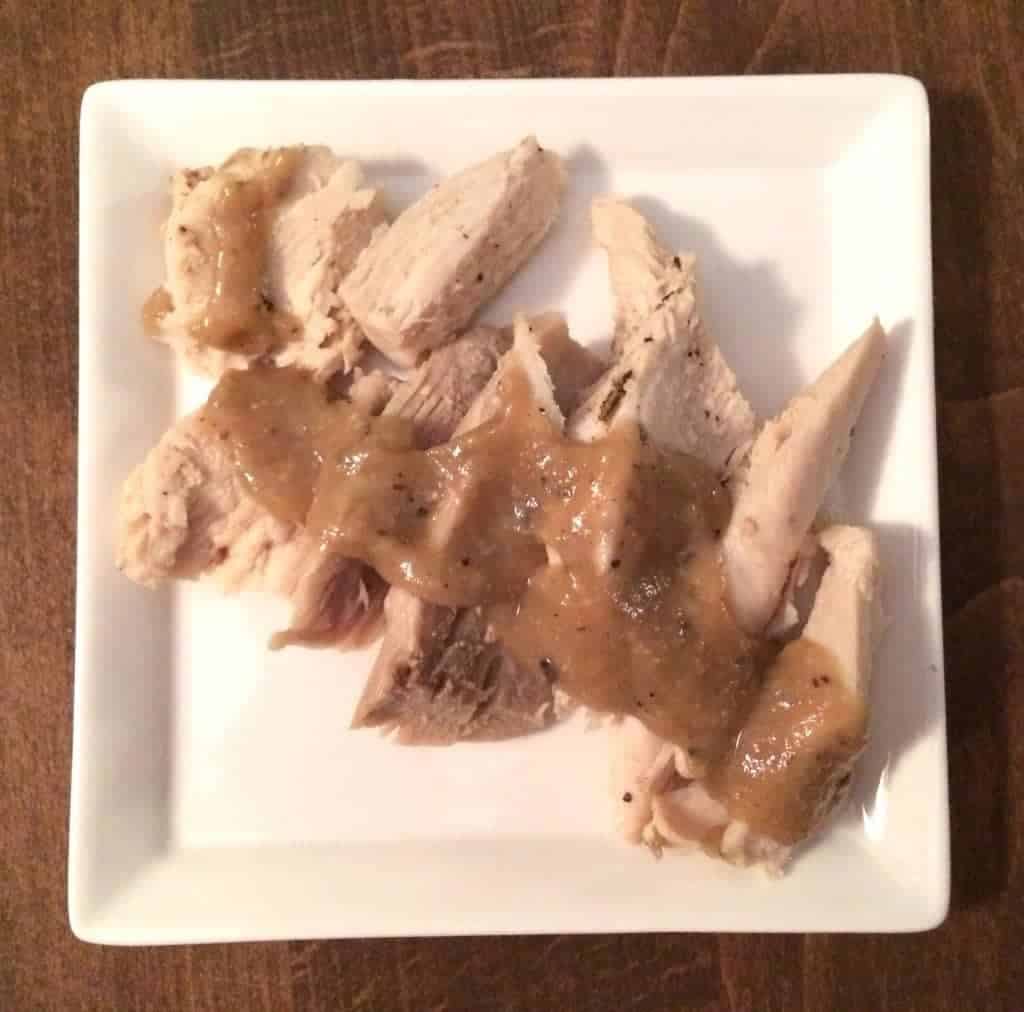 we also made a really tasty turkey gravy (i know!!) i'm posting that recipe next.  it was a great combination.
happy thanksgiving!
thanksgiving turkey!
mayonnaise roasted thanksgiving turkey. delicious!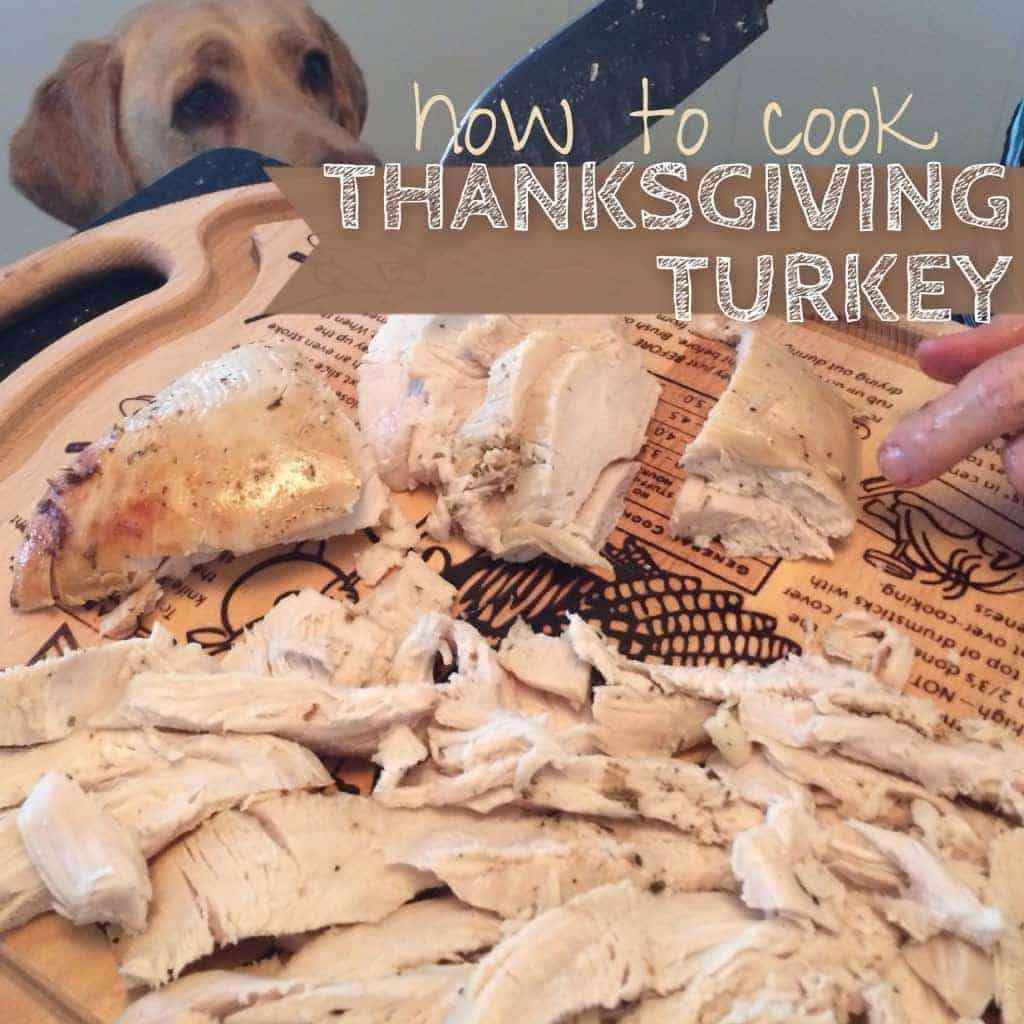 Ingredients
12-14 lb. Turkey - thawed (you should get a turkey that's big enough for 1/1.5 times the amount of guests you're having. we had 9 people...13 lb turkey)
Combo of Fresh Herbs - Sage, Thyme, Rosemary, Oregano (your faves)
1-2-3 T Bouquet Garni which has all the above plus some extra fun stuff.
1 1/2 c Mayonnaise
1/2 c Butter - unsalted - room temperature
3 T Coarse Salt
1-2 T Pepper
2-3 Stalks Celery - each cut into 3 pieces
1 Sweet Yellow Onion - cut into large cubes (6-8 pieces)
3 Carrots - each cut into 3 pieces
Instructions
THREE DAYS BEFORE:

Place the turkey in a pan, cover and place in the fridge to thaw.

ONE DAY BEFORE:

Take the thawed turkey out of the fridge.
Remove the innards (Innards include the heart, neck, gizzard & liver. They will be packed in both cavities). Place the innards in a container and refrigerate until ready to cook the turkey. These pieces will be cooked alongside the turkey the next day.
Place the turkey in a clean pan.
Rinse the turkey inside and out with cold water and pat dry with paper towels.
Sprinkle the turkey with coarse salt inside and out and all over.
Cover the turkey and refrigerate overnight.

THE DAY YOU ARE SERVING:

Preheat the oven to 400 degrees.
Combine mayonnaise, 1/4 c softened butter and chopped fresh herbs (or dry herbs) over the turkey - inside and out and under the breast skin.
(Gently pull the skin away from the breasts and stretch enough to rub the butter directly on the breast meat.)
Liberally salt and pepper the turkey (inside and out).
Place some of the carrots, onions, celery and 1/4 c. butter inside the body cavities.
Truss the turkey.
**Your turkey might come with plastic holding the legs together. You don't need to remove the plastic unless cooking your turkey at a very high heat. If you remove the plastic, use kitchen string to truss (tie up) the turkey legs.
You might need to use some aluminum foil to hold the veges inside the body cavity.
Place the turkey, breasts side up, on a sturdy rack in a roasting pan. (Use a rack so the bird will brown and cook more evenly.)
Place the gizzards, neck, heart, liver, carrots, celery, onion in the bottom of the roasting pan with 1 c chicken stock or broth.
Place the turkey in the preheated oven and roast at 400 degrees for 30 minutes. Set the timer!!
Turn the oven temperature down to 350 degrees and roast for 2 more hours. (Double check the cooking times on the packaging). If the turkey starts browning too quickly, cover with aluminum foil or the roasting pan lid.
At this time, test the internal turkey temperature with a meat thermometer inserted into the meatiest part of the breasts and thighs. The breast (white meat) reading should be 165 degrees and thighs and legs (dark meat) should read 175 degrees.
If the turkey isn't done, continue cooking for 1/2 hour.
Check the turkey temperature again. If it still isn't quite done, reduce the heat to 225 degrees and cook until done. Check the temperature every 15 minutes until the bird is cooked.
Remove Mr. Beautiful from the oven.
Place the turkey in a different pan, tent it with aluminum foil and let rest for 1/2 hour. DO NOT TOUCH. The bird needs to bask in all it's glory - it has been working hard.
While the turkey is resting, remove carrots, celery, onion and innards from the turkey drippings and throw them away. All the other drippings will be used to make delicious turkey gravy.
Once the turkey has rested for 1/2 hour, it is ready to carve. We are NOT carving masters so we did our best, but see link in post about how to carve!
Enjoy!!
7.8.1.2
2090
https://www.thecookierookie.com/thanksgiving-turkey/