Creamy White Chicken Caprese Lasagna is an easy favorite meal, packed with flavor and surprisingly easy!
This is the ultimate comfort food. Lasagna loaded with caprese flavors such as tomatoes and mozzarella and a white cream sauce. YUM.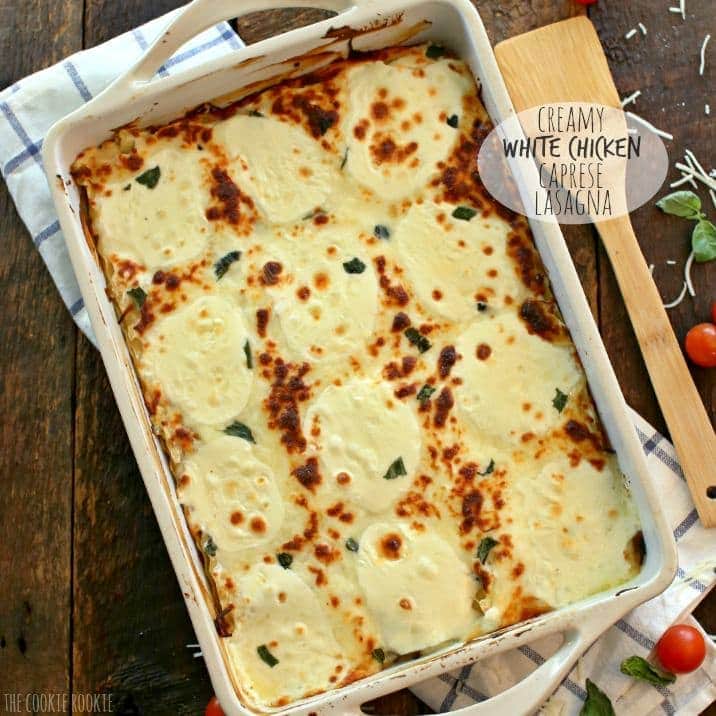 It's no secret that I have a love affair with all things cheesy.  Including my husband.  He's not quite cheesy enough for me…but sometimes he does giggle at the stupidest commercials, over and over again, and I love that.  But apart from him, I just love love love cheese.  It's not good for any type of diet, but it sure is delicious.  Most recipes should be cheesy.  It's just a fact. (Be sure to check out our other favorite Easy Caprese Recipe!)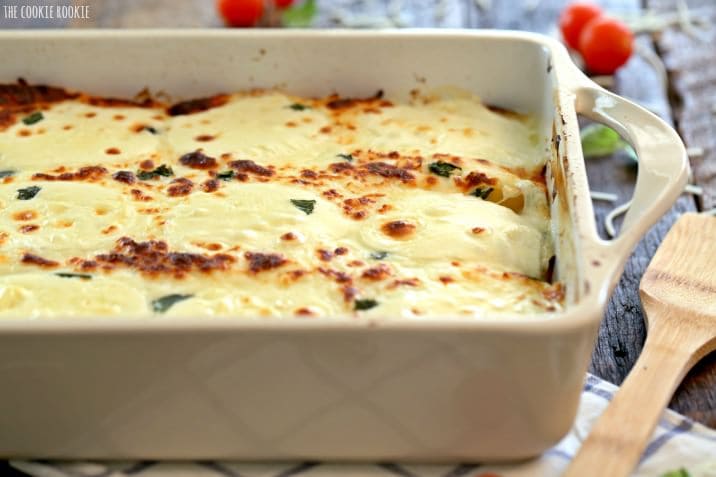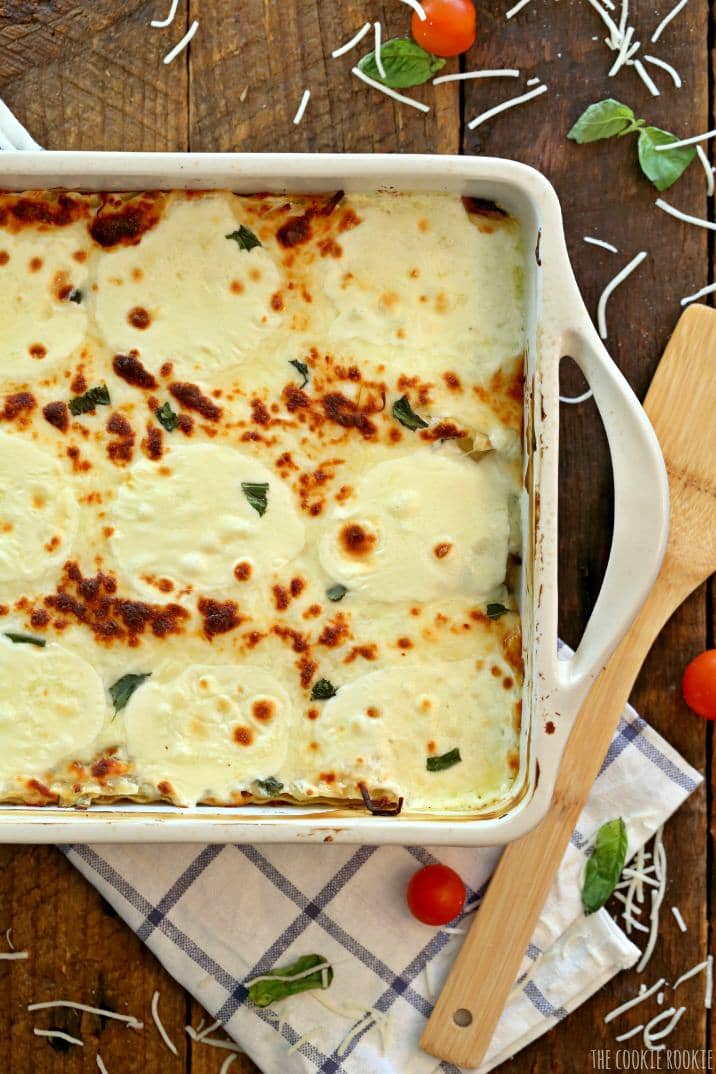 Where there's cheese, there should be basil.  That's another fact.  Fresh basil for sure.  Oh and tomatoes.  It doesn't matter what type of tomatoes, but they always go well with cheese and basil.  Sun-dried tomatoes, roma tomatoes, cherry tomatoes…yep.  Any will work.  Like I said, it's just a fact.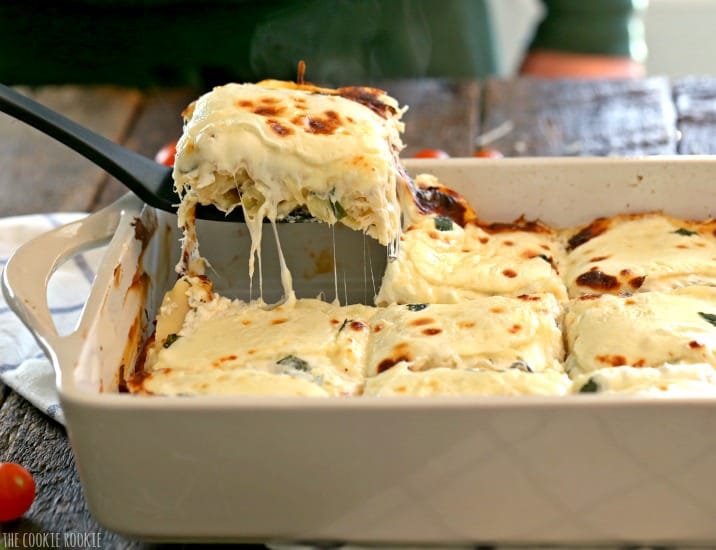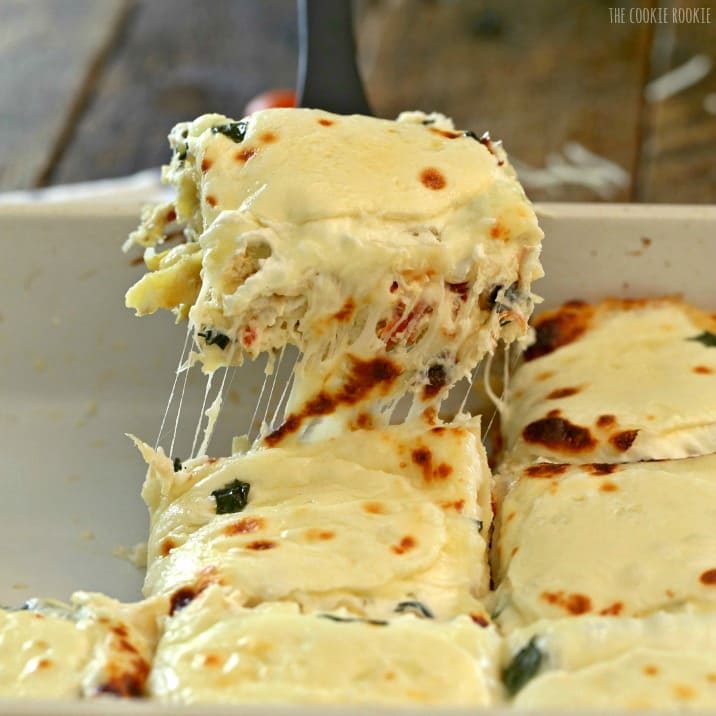 Yep.  There it is.  Now THAT'S some cheese.  Three kinds to be exact.  Lots to love.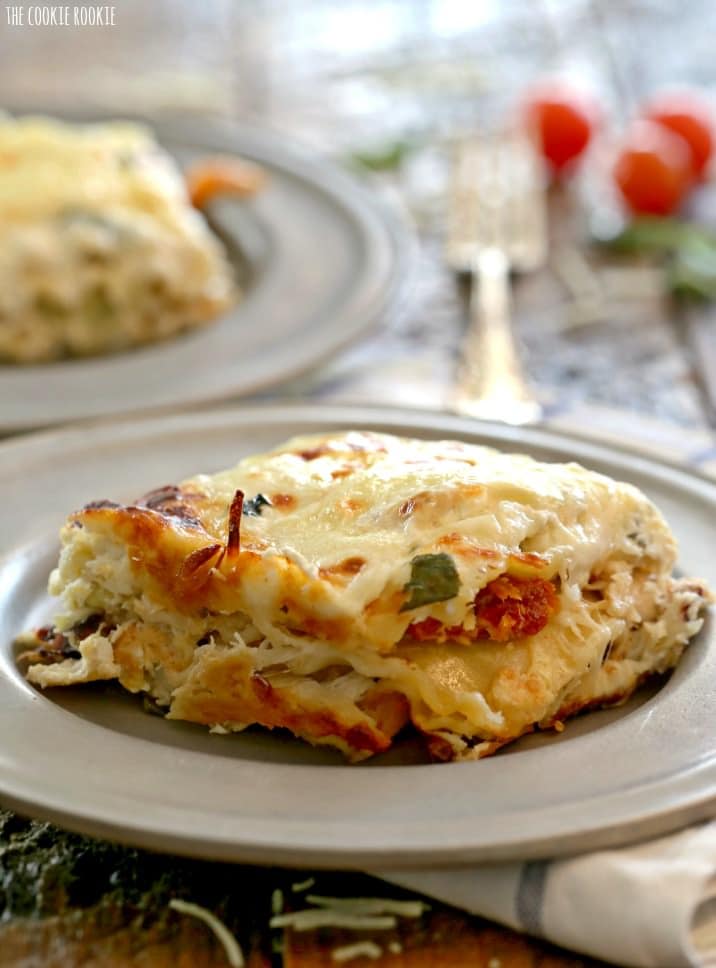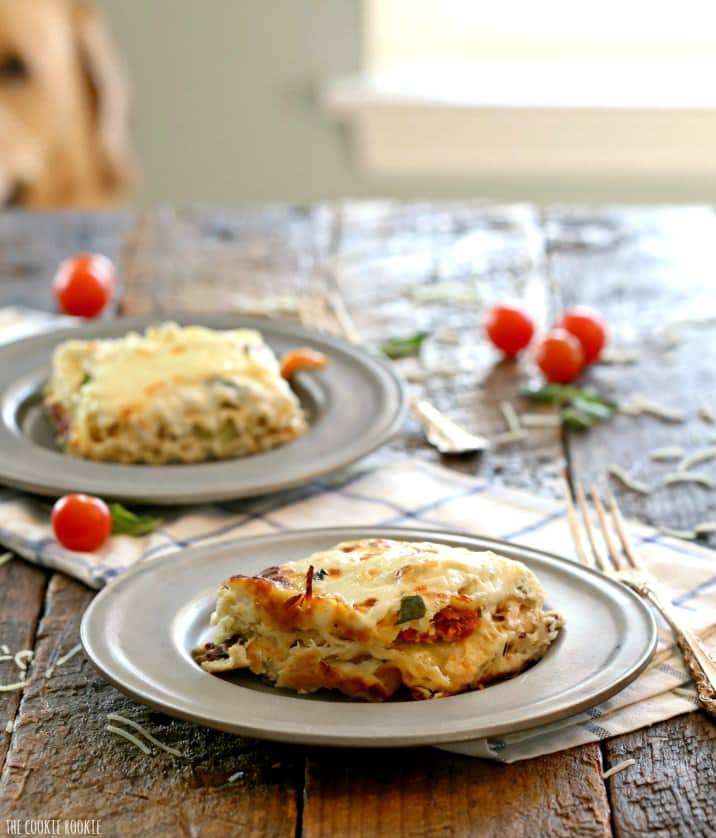 I'm not the only one who loves all things cheesy.  Miss Scout was on hand to make sure I added enough tomatoes and basil to the mix.  She approved.  I wish you could hear her growling at me while I take the pics.  Girl's gotta eat! (to her dismay, she was only given dog food)
I adapted this Creamy White Chicken Caprese Lasagna recipe from one I found on Pinterest.
I'm SO glad I found it.  It's been one of my favorites to date!  Click HERE to see the original recipe!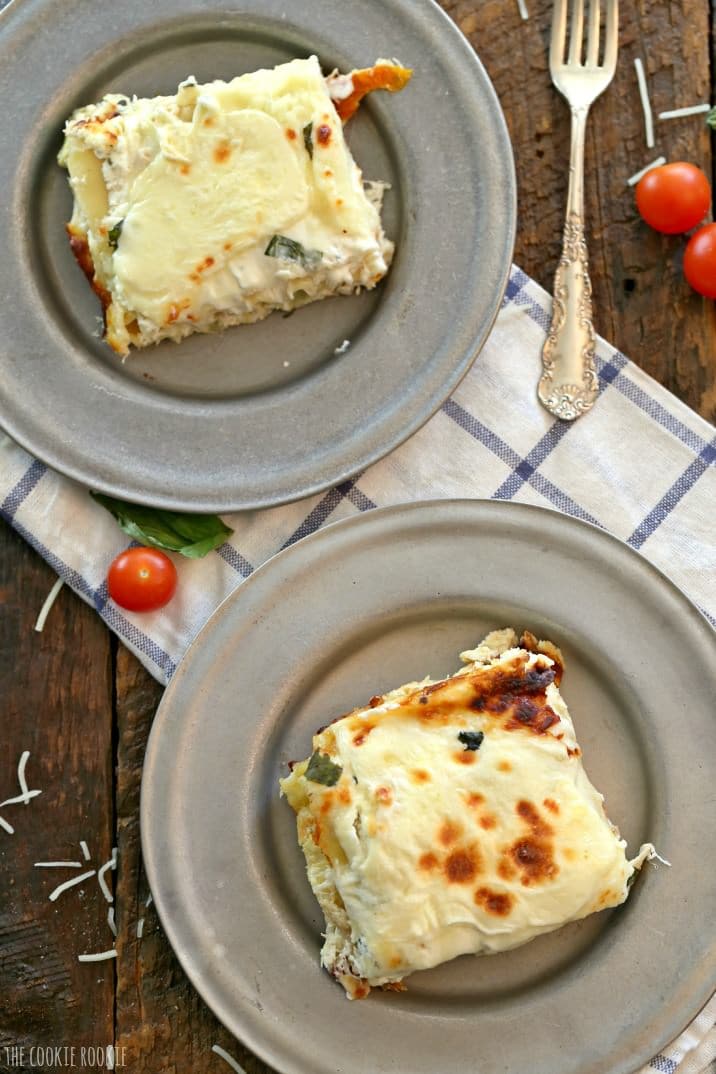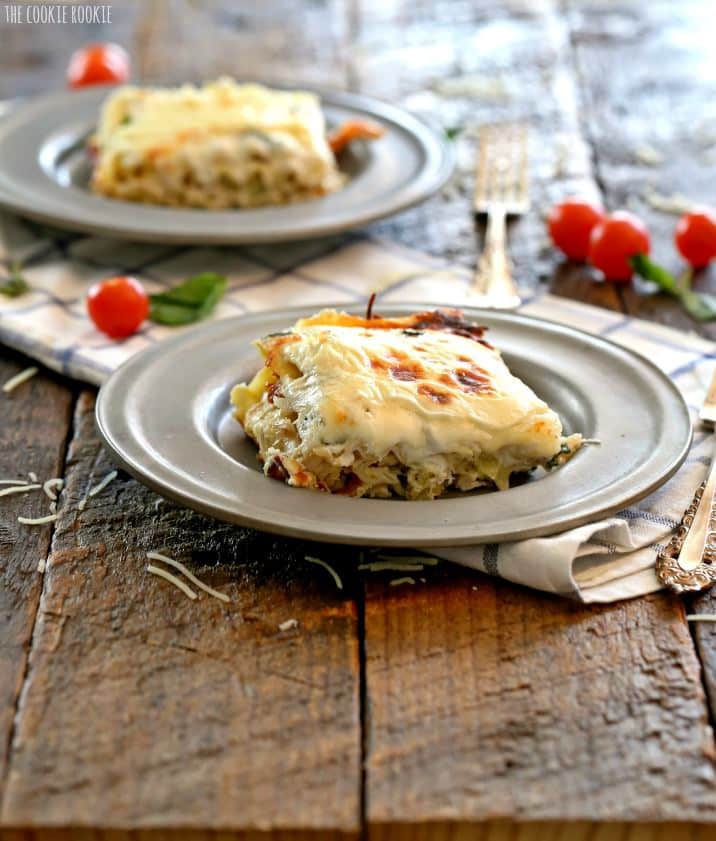 There's no shame in being cheesy.  Embrace it.  Giggle at the stupid commercials.  ALWAYS add basil and tomatoes to your best cheesy recipes.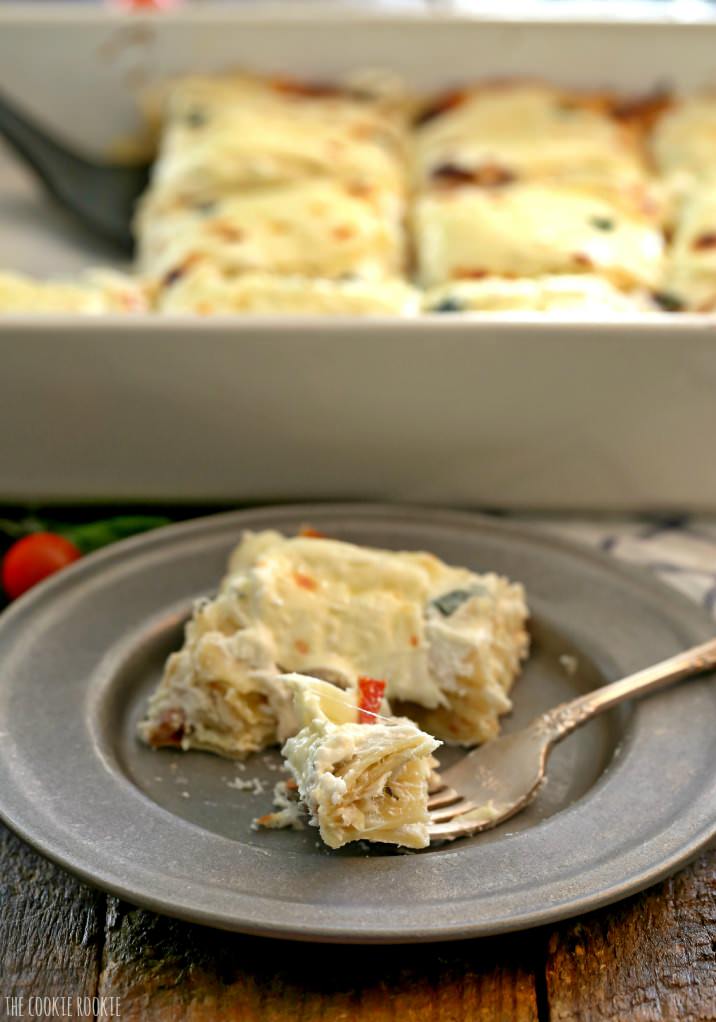 Enjoy!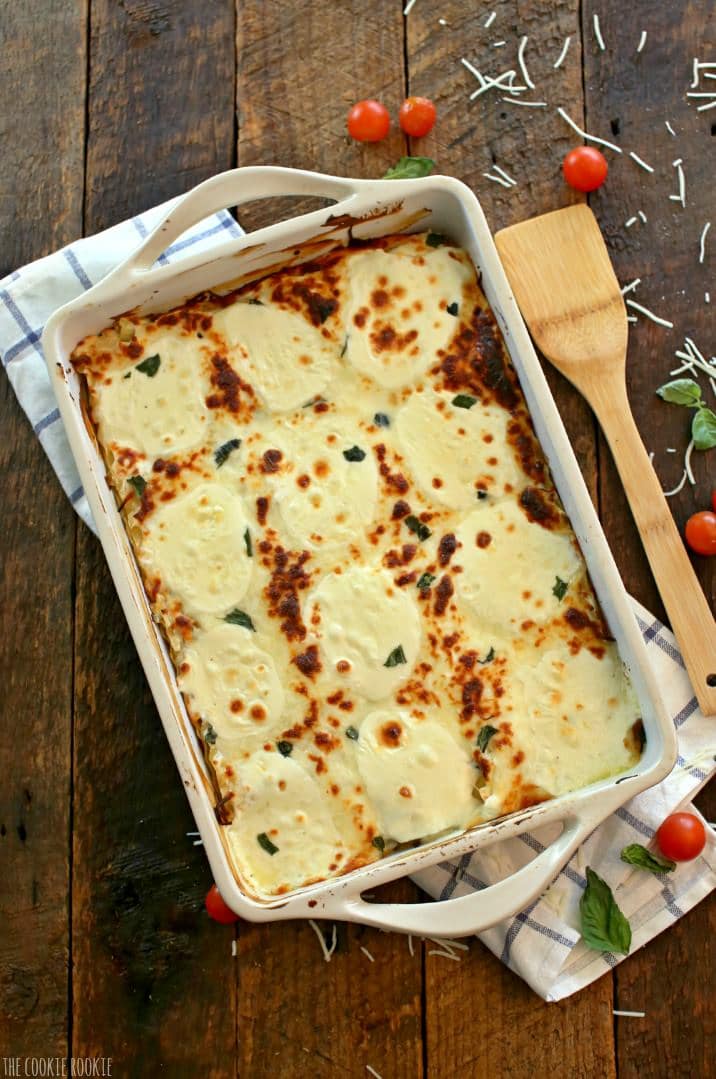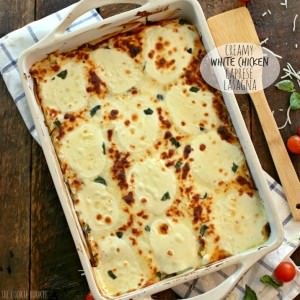 Creamy White Chicken Caprese Lasagna
Print
Ingredients
3

cups

cooked and shredded chicken

I used rotisserie chicken

1

can

14 oz. artichoke hearts, drained, chopped

1

pkg.

8 oz. shredded mozzarella cheese

1/2

cup

grated Parmesan Cheese

1/2

cup

sun-dried tomatoes

chopped and drained

1-1/2

pkg. low fat cream cheese

1

cup

1/2 and 1/2

1

tsp.

minced garlic

salt and pepper to taste

1/4

cup

fresh basil

chopped

12

lasagna noodles

cooked

12

slices

whole milk mozzarella
Instructions
Preheat oven to 350F

In a large bowl, combine chicken, artichokes, 1 cup mozzarella, grated parmesan, 1/2 the basil and tomatoes. Set aside.

In a separate bowl using an electric mixer, beat cream cheese, 1/2 and 1/2, garlic, and salt and pepper to taste until well combined. Using a spoon, stir in half the basil. Set half of the cream cheese mixture aside and stir the remaining half in with the chicken mixture.

Take half of the cream cheese mixture (half of the part without the chicken) and spread it into a 9x13 baking dish, covering the bottom. Lay 3 noodles on top and then top with 1/3 of the chicken mixture. Repeat the noodles and chicken mixture two more times, ending with a noodle layer.

Top with the last half of the cream cheese mixture.

Place the whole milk mozzarella slices on top in rows of three, like shown.

Sprinkle the shredded mozzarella over everything, and then top with more basil if desired.

Bake 25 min. or until heated through.

Slice and serve! Enjoy!
 THIS IS ONE OF THE MOST PINNED RECIPES ON THE COOKIE ROOKIE! CHECK OUT OTHER SITE FAVORITES BELOW!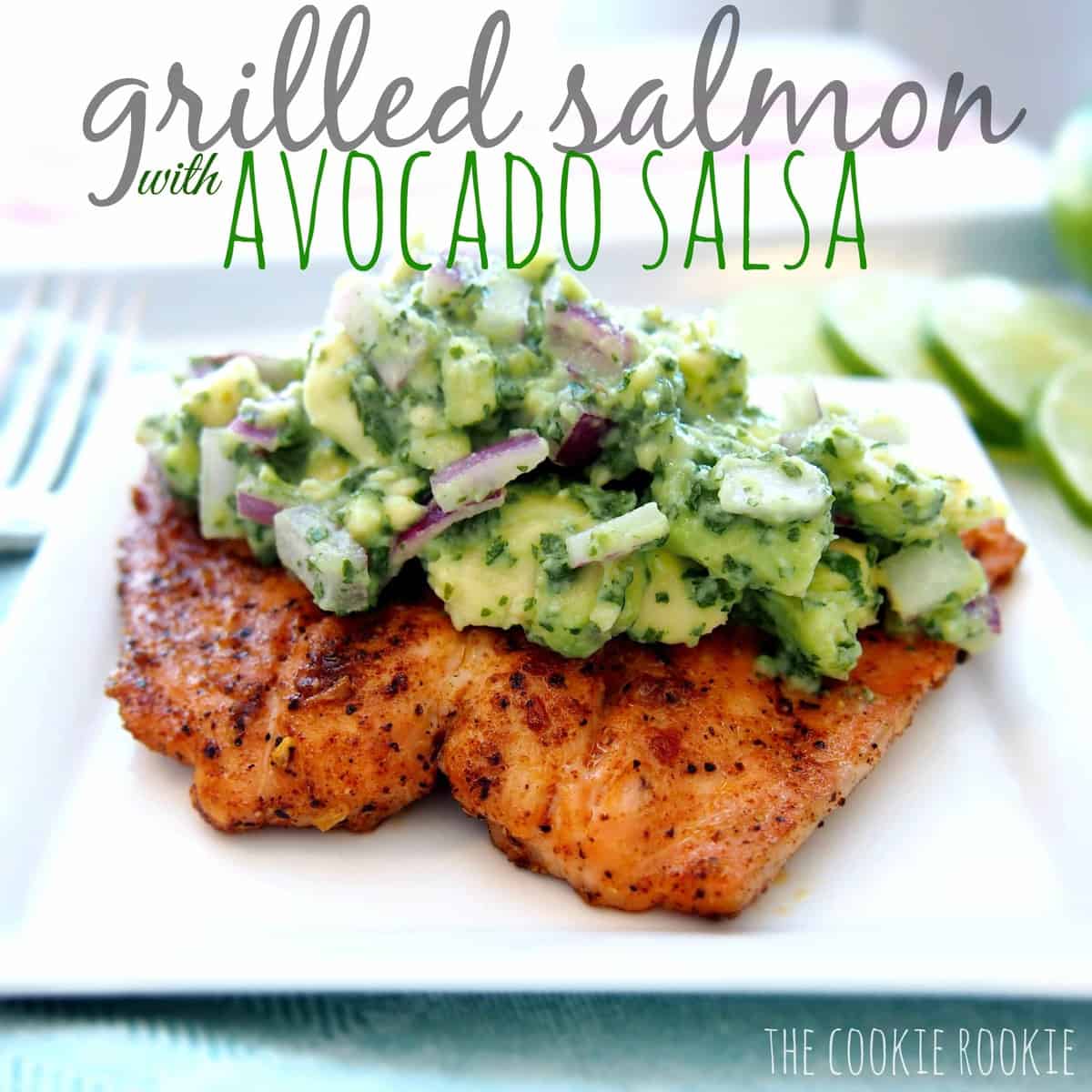 GRILLED SALMON WITH AVOCADO SALSA (PINNED OVER 1.5 MILLION TIMES!)