I can't tell you all how excited I am to be swapping guest posts with one of my favorite blogging buddies, The Cookie Rookie. Becky is an amazing cook and blogger, and I am so happy she agreed to this little social experiment you are all unwittingly taking part in today.
Don't worry, it's minimally invasive.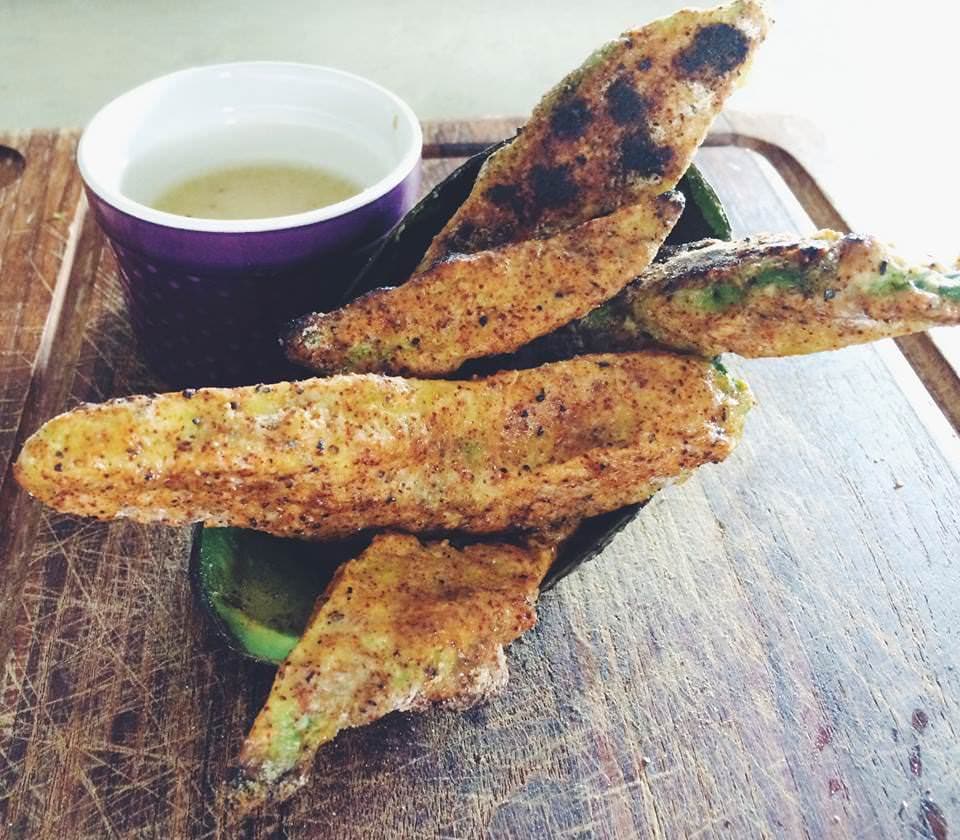 First things first, I'm Megan and I write about food at Yumology.com. Yumology is mostly about original recipes from yours truly, but every once in a while you'll come across the odd product review, personal anecdote, or rant about parenting. That's right, I'm a mom to one delicious ToddlerBaby, and I'm married to the World's Best CoffeeMaker, hence his moniker, CoffeeMaker. We all live in Kansas, America's Heartland, and we try to cook with fresh, locally grown food as much as possible.
But, what about you? What's your story? Why do you love food? There's nothing like sharing a meal together to help forge new friendships – hence, my presence here today. I wanted the opportunity to meet new people and share new ideas, thoughts and recipes. I know Becky felt the same way, which is why she's over on Yumology right now sharing some of her delicious dishes with my readers (click HERE to see her Red White and Blue Sangria on Yumology).
I hope you'll come on over to Yumology and tell me all about yourselves when you have the chance. You can find me on my website, Facebook, Twitter, Instagram, Google+, Pinterest and Tumblr. So, there are lots of ways to say "hello."
I look forward to meeting you, but for now, let's eat!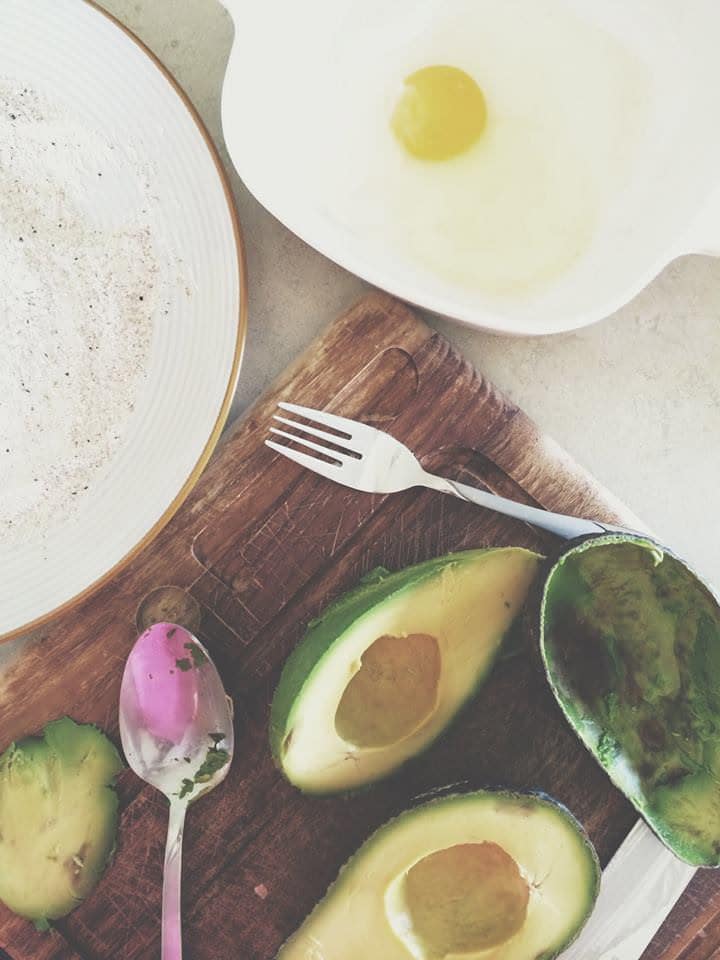 It's summertime. The kids are home, which means the kids are hungry 99.9% of the time. My son is only two, but I swear he eats his body weight before noon each day. Coming up with healthy breakfast ideas, snacks, lunches and dinners can be a real challenge. I've found the best way to combat those summertime cravings is with healthy food the kids can enjoy outside, on the go.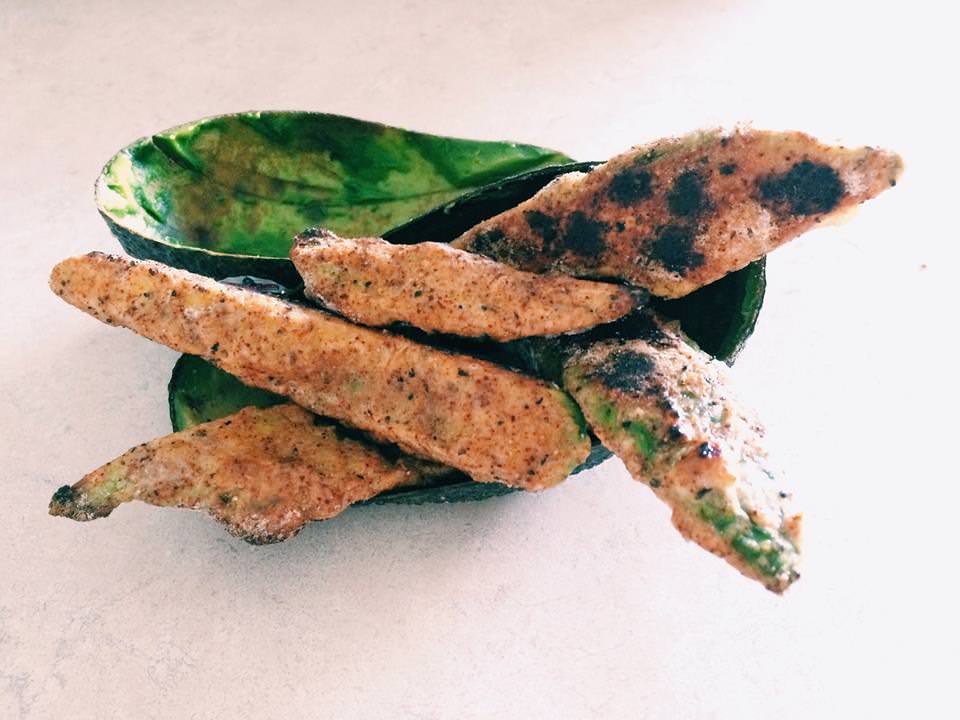 In an effort to provide ToddlerBaby and his friends with something healthier than chips and french fries, I decided to explore baked avocado fries as an afternoon snack. I had seen them done a few different ways on other food blogs, but for me, this recipe is quick, cheap and delicious: the tri-fecta for busy moms!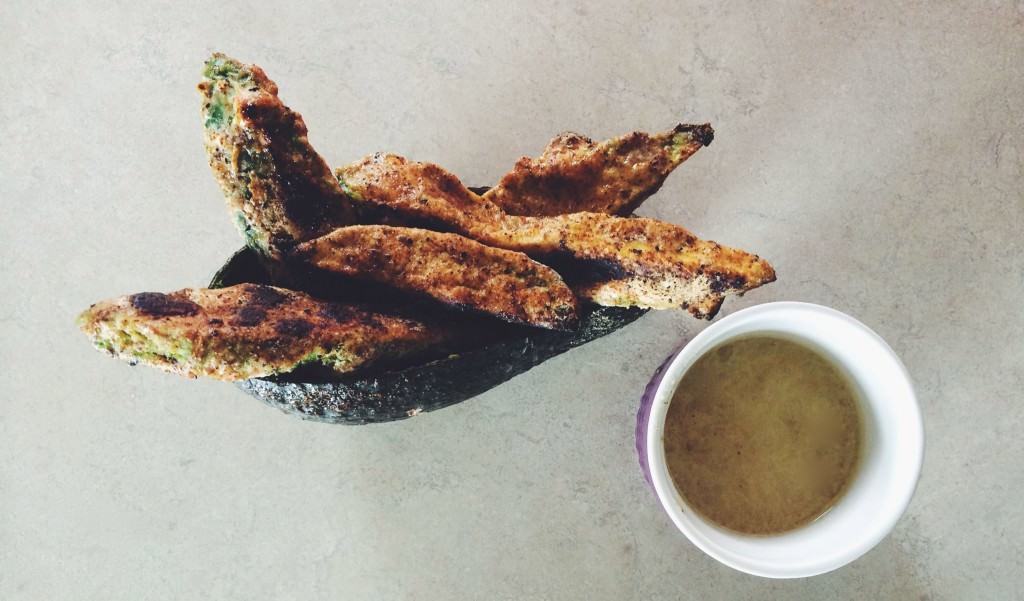 Here goes…

Baked Avocado Fries
Tasty and healthy Baked Avocado Fries are the perfect guilt-less side dish!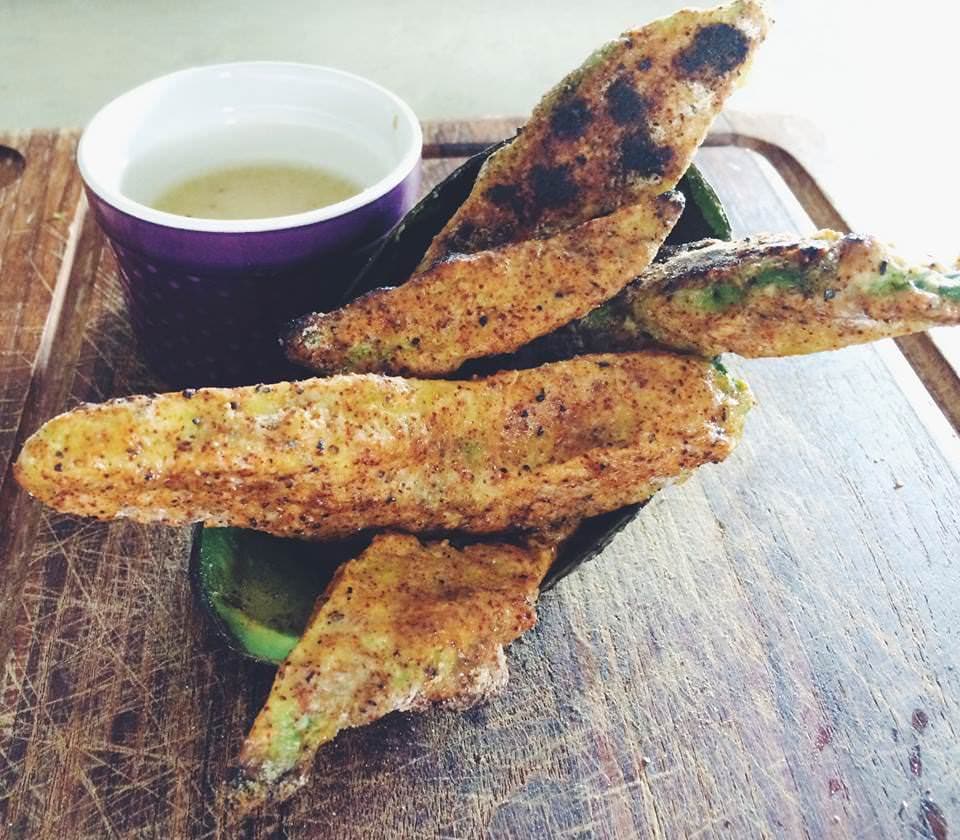 Ingredients
2 large avocados
1/4 cup of all-purpose flour
1 tsp chile powder
1 tsp cumin
1 tsp garlic powder
salt and pepper
1 egg
Instructions
Preheat your oven to 425 degrees.
Cut your avocados in half and remove the pit from the middle.
Use a large spoon to scoop out the entire half of the avocado in tact.
Cut the avocado length-wide to form "fries."
Add your flour and spices to a flat plate and mix them together with a fork.
On a separate flat plate or dish scramble your egg with a fork.
One at a time, roll your avocado fries in the seasoned flour.
Then dip each avocado fry into the egg.
After dipping the avocado fry in the egg return it back to the flour mixture and roll in flour one more time.
Add your battered avocado fries to a baking sheet.
Bake at 425 for 12 minutes.
Remove your avocado fries from the oven and serve with your favorite condiment like ketchup or ranch dressing. I served mine with a side of Italian dressing just for a little extra tang!
7.6.7
1674
https://www.thecookierookie.com/avocado-fries/
It was a pleasure meeting all of you. I hope you enjoy this healthy summertime snack!
A big thank you to The Cookie Rookie for letting me take over her blog today.
If you enjoyed my recipe and would like to keep up with Yumology, please be sure to follow me on social media at the links below.
Blogger: http://yumology.blogspot.com
Facebook: http://facebook.com/yumology
Twitter: http://twitter.com/yumology
Pinterest: http://pinterest.com/yumology
Instagram: http://instagram.com/yumology
Google+: https://plus.google.com/+MeganBrewerYumology
Tumblr: http://yumology.tumblr.com
CHEERS!