Learn how to make the tastiest meatballs you've ever tried with this recipe for Crock Pot Swedish Meatballs. Not only are they delicious, but they're also so easy to prepare in no time.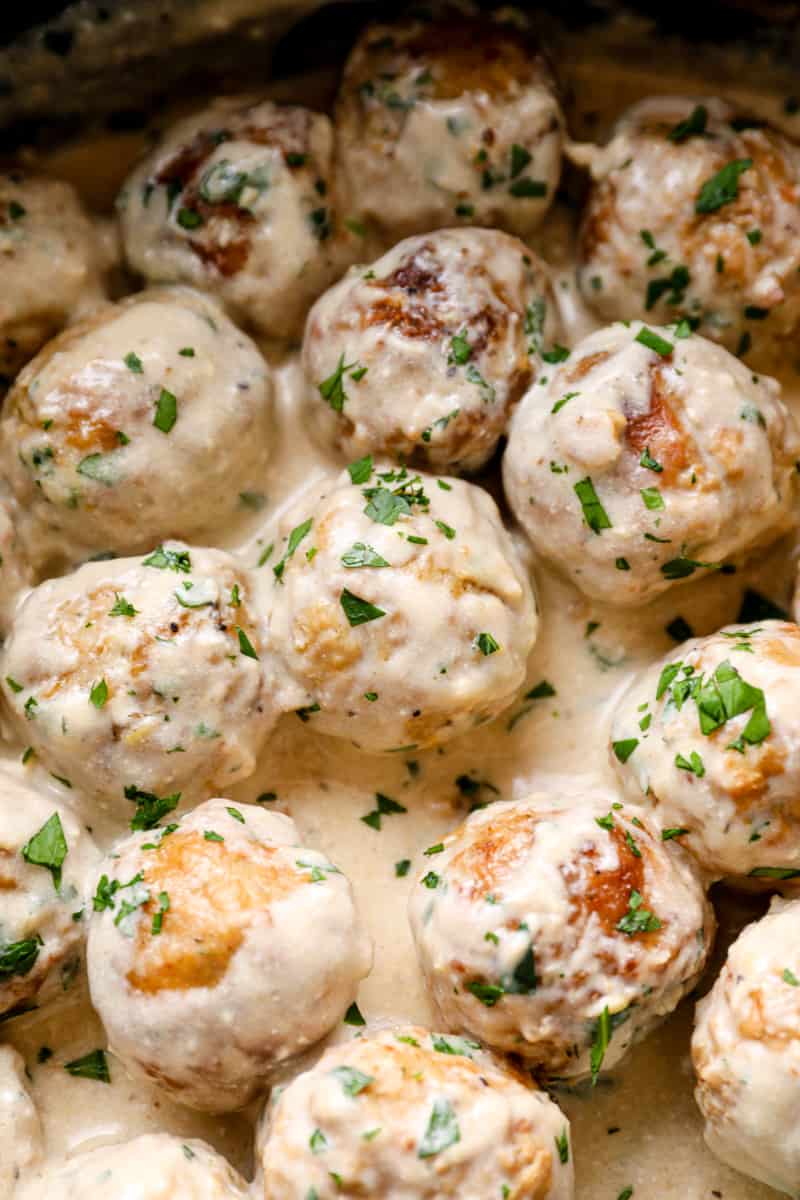 Easy Swedish Meatballs
When you're a fan of savory meals and want to make something homemade for lunch or dinner, try this recipe for Crock Pot Swedish Meatballs.
These meatballs taste amazing because of the ingredients used to prepare them, including beef brother, Worcestershire sauce, dijon mustard, and more. You can serve these meatballs on a roll, over egg noodles, or with some of your favorite side dishes!
Why You'll Love this Crockpot Meatballs Recipe:
SIMPLE RECIPE: It's not hard to prepare these meatballs. The slow cooker will do most of the work for you!
FAMILY FRIENDLY: These meatballs are perfect for adults and children. Even the pickiest eaters tend to like them.
AMAZING FLAVOR: The Crock Pot Swedish Meatballs are bursting with incredible flavor that will have you wanting seconds!
These meatballs are such a classic, tasty dish that anyone can enjoy. If you're in the mood for something comforting and flavorful, this is the recipe for you. They are great for holidays too, so try serving them at a Christmas party or as an Easter appetizer.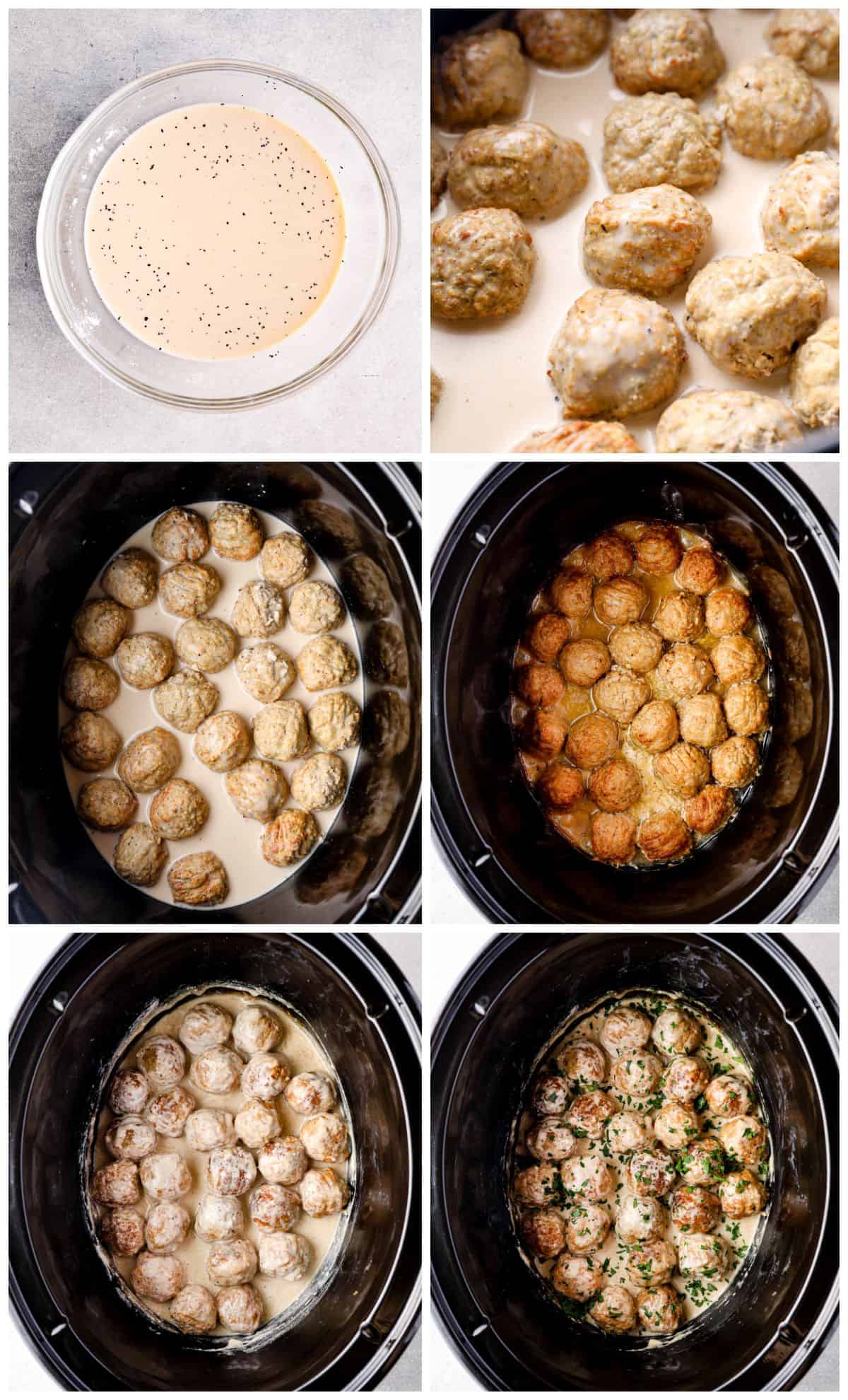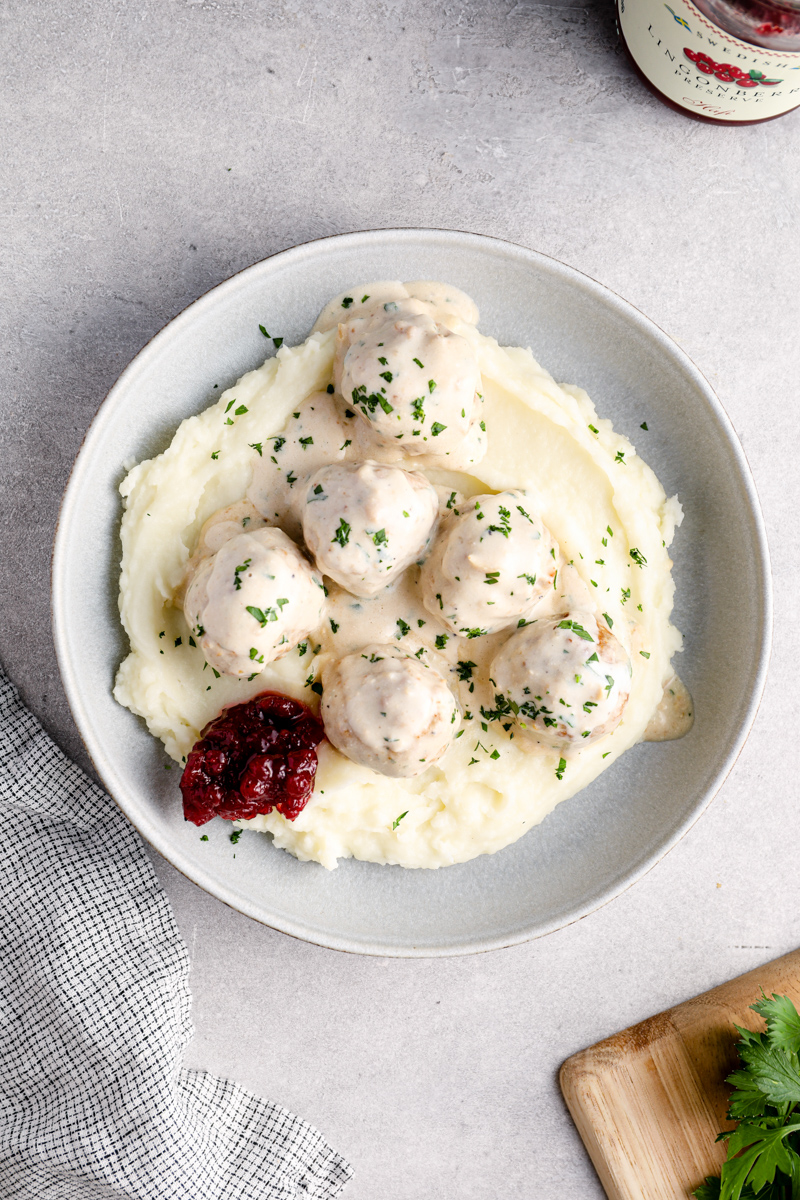 How to Make Crockpot Swedish Meatballs
You can jump to the recipe card for full ingredients & instructions!
Grab a bowl and begin whisking your beef broth with the cornstarch, Worcestershire sauce, Dijon, pepper, salt, and half and half.
Add some non-stick cooking spray to your slow cooker and then add your meatballs into it followed by the homemade sauce, covering the meatballs with the liquid.
Set your slow cooker to low and cook for four hours.
Add the sour cream as a finishing touch before topping with a bit of parsley and serving these delicious meatballs.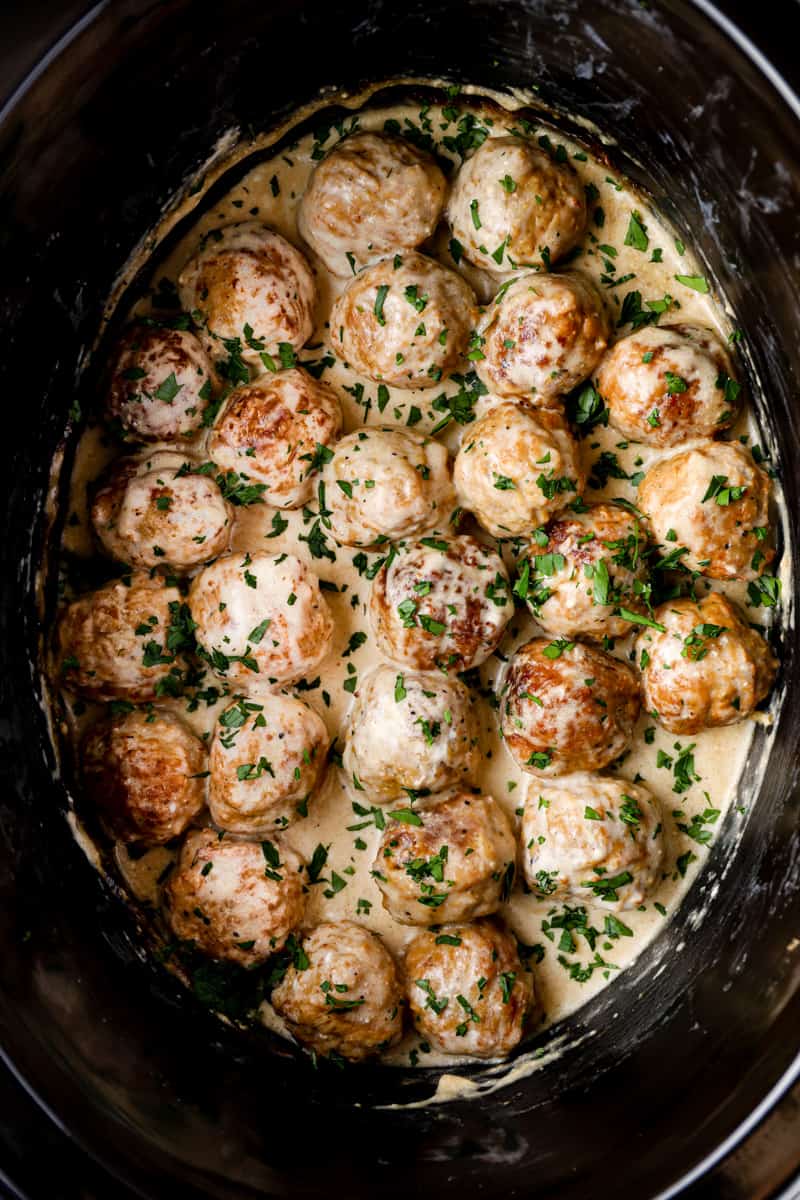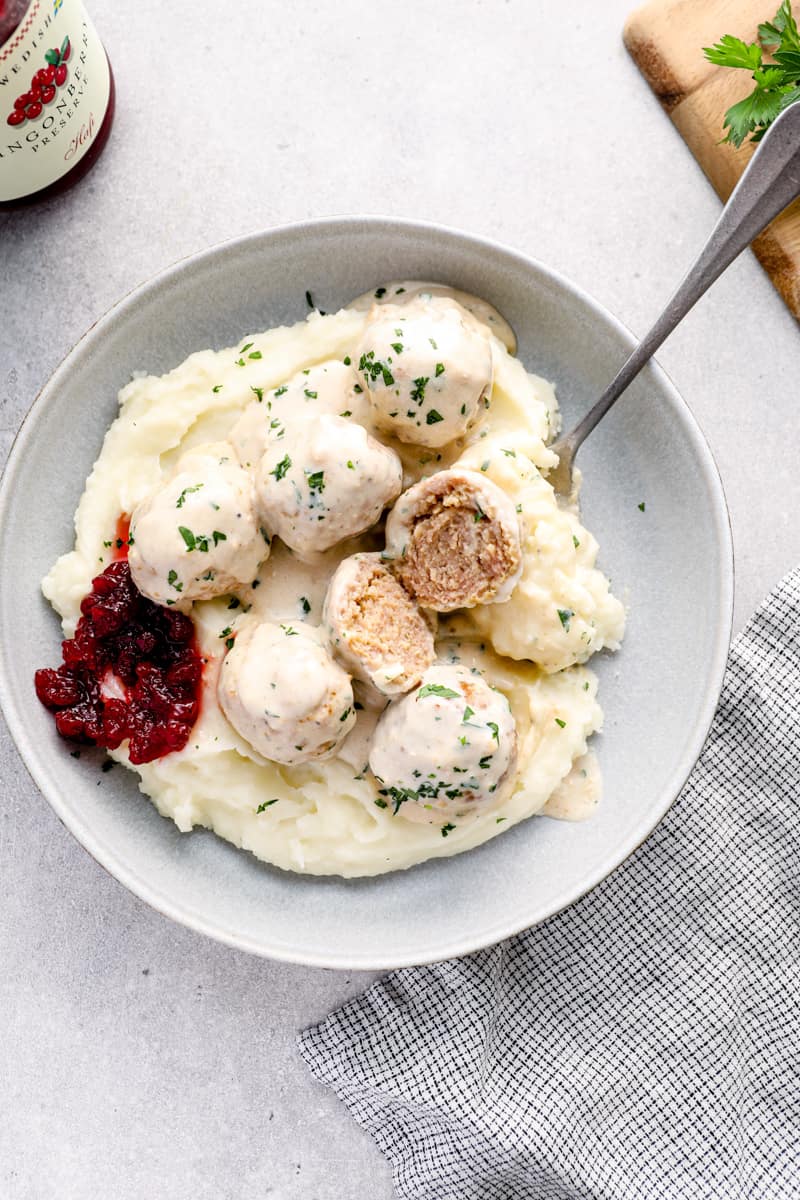 What are Swedish meatballs?
Swedish meatballs are a savory meatball recipe made with ground beef or pork. The meatballs are seasoned to perfection and then cooked in a creamy sauce.
Can I make these meatballs in an Instant Pot?
Yes, you can make the meatballs in the Instant Pot if you'd like to prepare them at a faster pace or if you don't have a slow cooker available to use.
How far in advance can I make these meatballs?
You can make these meatballs in advance and then store them in an airtight container, placing them in the freezer for up to three months.
Can I double this recipe?
Yes, feel free to double this recipe if you have a large family and want to have more servings available for everyone to enjoy the tasty meatballs.
Serving Suggestions
These meatballs pair well with a variety of sides. Since you are using your slow cooker, you can use other appliances to make the side dishes for this meal.
Crock Pot Swedish Meatballs are full of flavor and so easy to prepare. Even if you don't want to spend too much time in the kitchen, you won't have to with this recipe.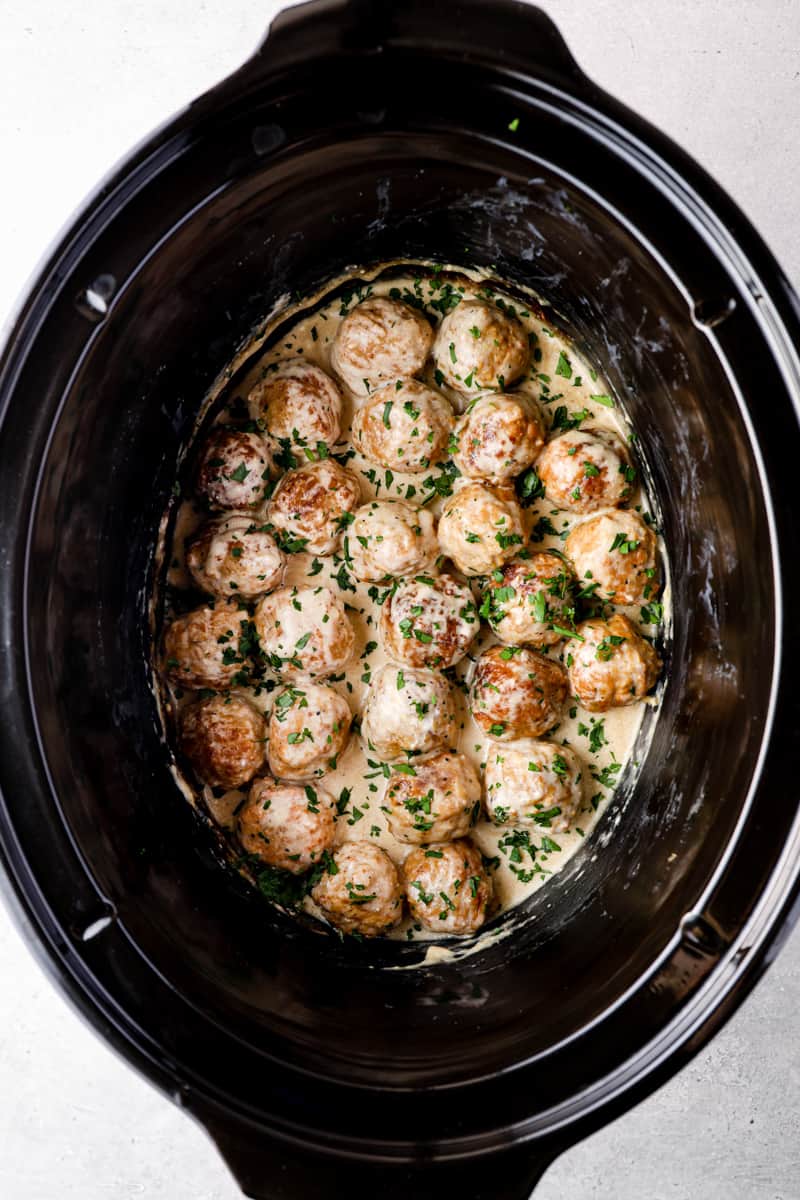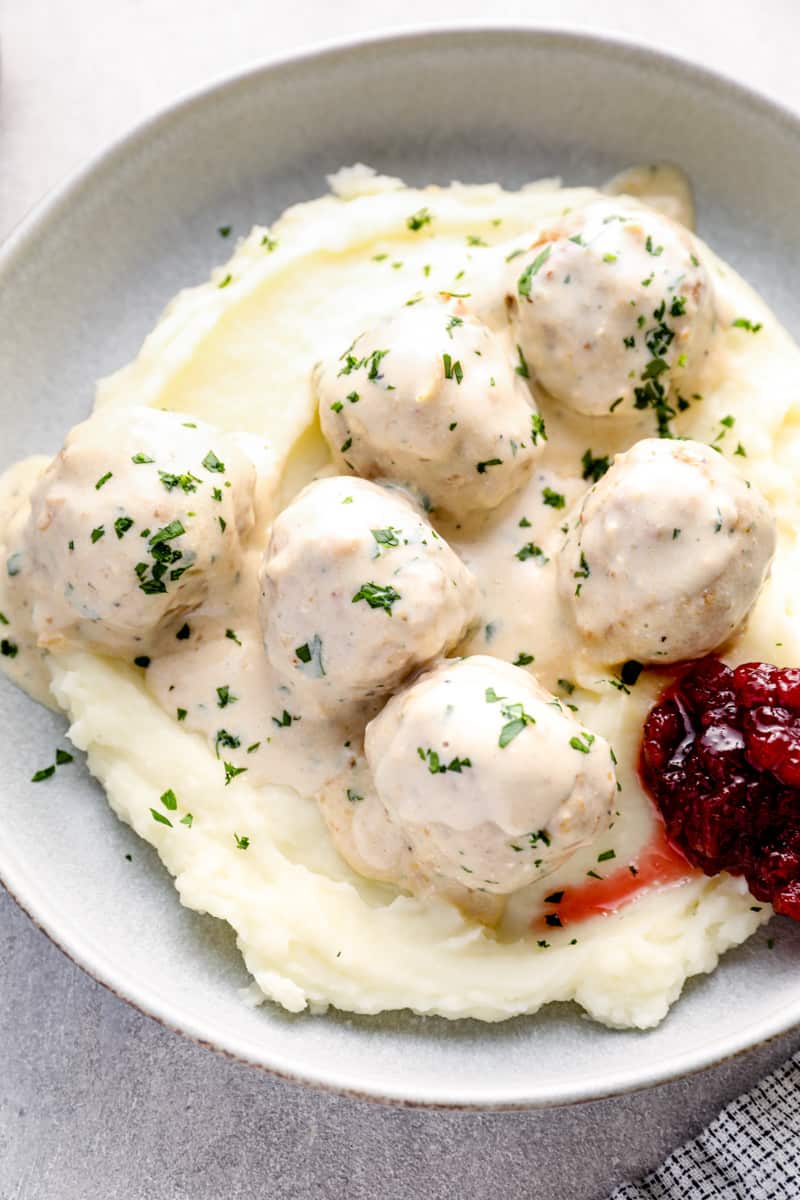 Tips!
If you feel like the sauce is too thin, add a bit more cornstarch to help make it thicker.
If you want to add a bit of a kick to your meatballs, feel free to toss some red pepper flakes into the mix.
While this recipe calls for frozen meatballs, you can also use homemade meatballs that you've prepared in advance and put in the freezer to use at a later time.
Crock Pot Swedish Meatballs are full of flavor and so easy to prepare. Even if you don't want to spend too much time in the kitchen, you won't have to with this recipe.
What kind of frozen meatballs should I use?
You can use any brand that you prefer. Grab your favorite bag of frozen meatballs from the freezer section.
How many people does this recipe serve?
This Swedish meatballs recipe yields 4 meal servings and 8 appetizer servings.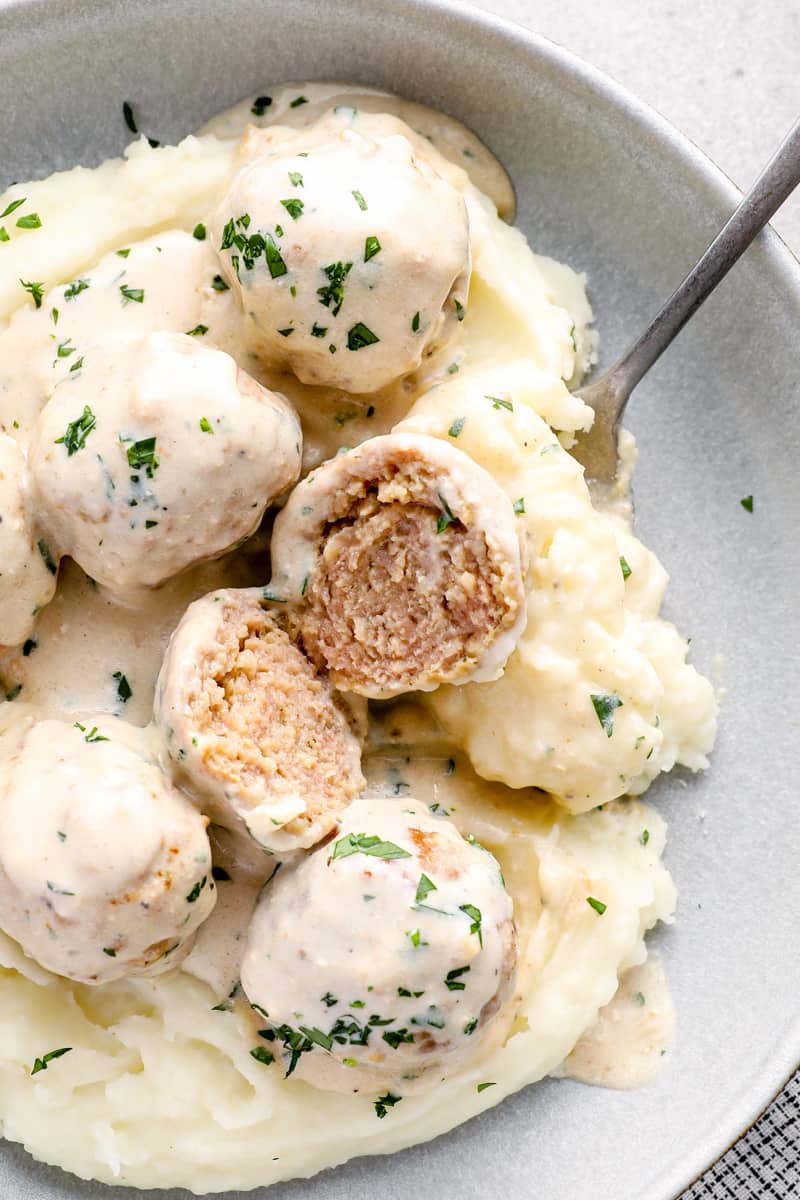 Enjoy the savory taste of these delicious Crock Pot Swedish Meatballs. You can prepare this recipe with ease and enjoy these meatballs for lunch, dinner, or as an appetizer.
More Meatball Recipes to Try
If you make this recipe be sure to upload a photo in the comment section below or leave a rating. Enjoy! You can also jump to recipe.