This homemade Cranberry Sauce recipe is so quick and easy to make, with fresh cranberries, orange, and just a couple other simple ingredients. This classic side dish is a must for Thanksgiving and Christmas, and it only takes 15 minutes to make, so don't skip it!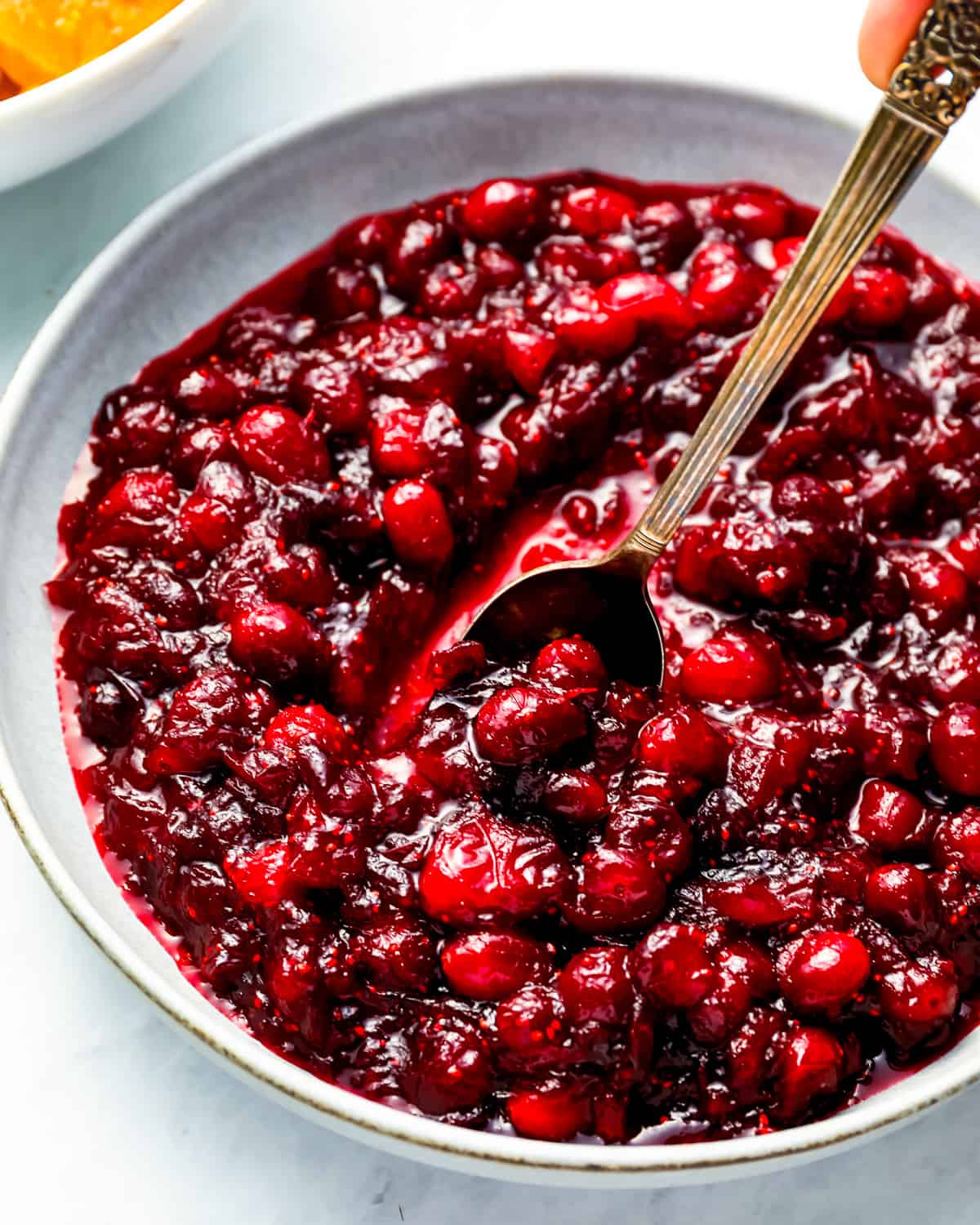 What's in this Cranberry Sauce Recipe?
Whole cranberries are sweetened and cooked down into a sauce to create an irresistible flavor and texture. It just wouldn't be Thanksgiving without this sweet and tart side dish!
Cranberries: You can use fresh or frozen cranberries for this dish. If using frozen, there's no need to thaw!
Water: Helps the cranberries simmer without burning.
Oranges: You'll need 2 whole oranges worth of juice for this recipe. The juice sweetens the sauce, and you can add some of the zest for a more citrus-forward flavor.
Granulated Sugar: Sweetens the sauce.
Kosher Salt: Balances the sweetness and acidity of the sauce.
Pro Tip: Add a cinnamon stick to the sauce as it simmers to add some warmth!
Variations on Homemade Cranberry Sauce
This classic tart and sweet side dish can't be beat–but you can make some swaps to this recipe. For a slightly different flavor, you can swap some or all of the granulated sugar for brown sugar and add a dash of vanilla extract. Or try my spiked cranberry sauce recipe, which uses orange liqueur instead of juice!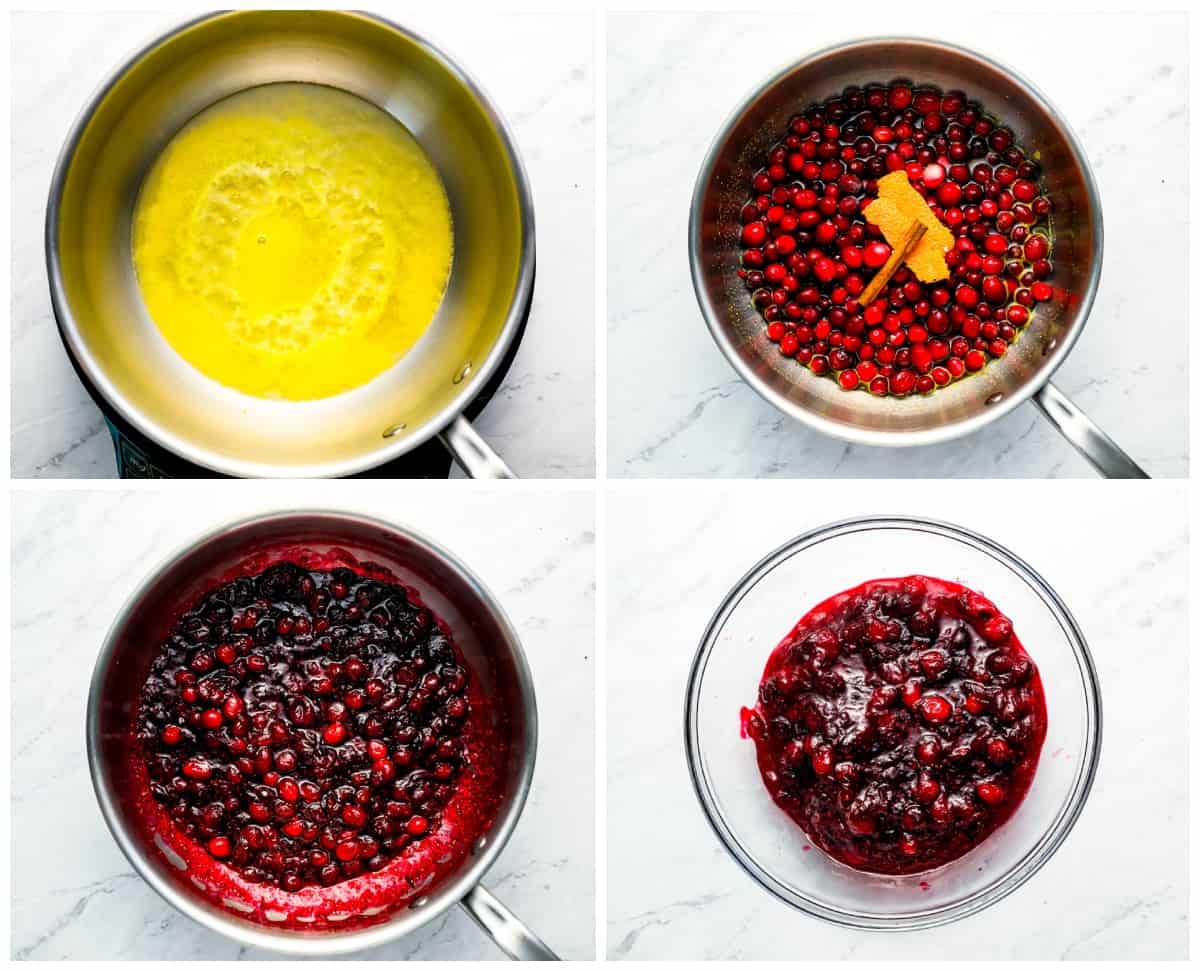 Why do we eat cranberry sauce?
Cranberries were extremely abundant around the time of the first Thanksgiving, so it is widely believed that they were eaten then. Plus, it adds a refreshing and tangy contrast to all of the salty and creamy foods served at Thanksgiving.
What's the difference between cranberry sauce and cranberry jam?
Cranberry jam is sweeter, thicker, and served with desserts. This fruit sauce is thinner, less sweet, and is intended to be eaten with meats.
Is cranberry sauce good for you?
Cranberries are rich in vitamin C, Vitamin E, fiber, manganese, and antioxidants, so it makes a great addition to your holiday table.
What happens if you cook cranberry sauce too long?
If you cook this sauce for too long, it may turn out too thick, and it could also turn bitter if the sugar burns.
Why didn't my cranberry sauce set?
Cranberries have a lot of natural pectin, so make sure to cook yours until they burst open and release that pectin. If you leave the fruit whole, you will likely end up with a runny sauce.
Should cranberry sauce be served cold or room temperature?
You can serve this tangy sauce warm, at room temperature, or slightly chilled. I usually serve it at room temperature at Thanksgiving, and chilled with leftovers the next day.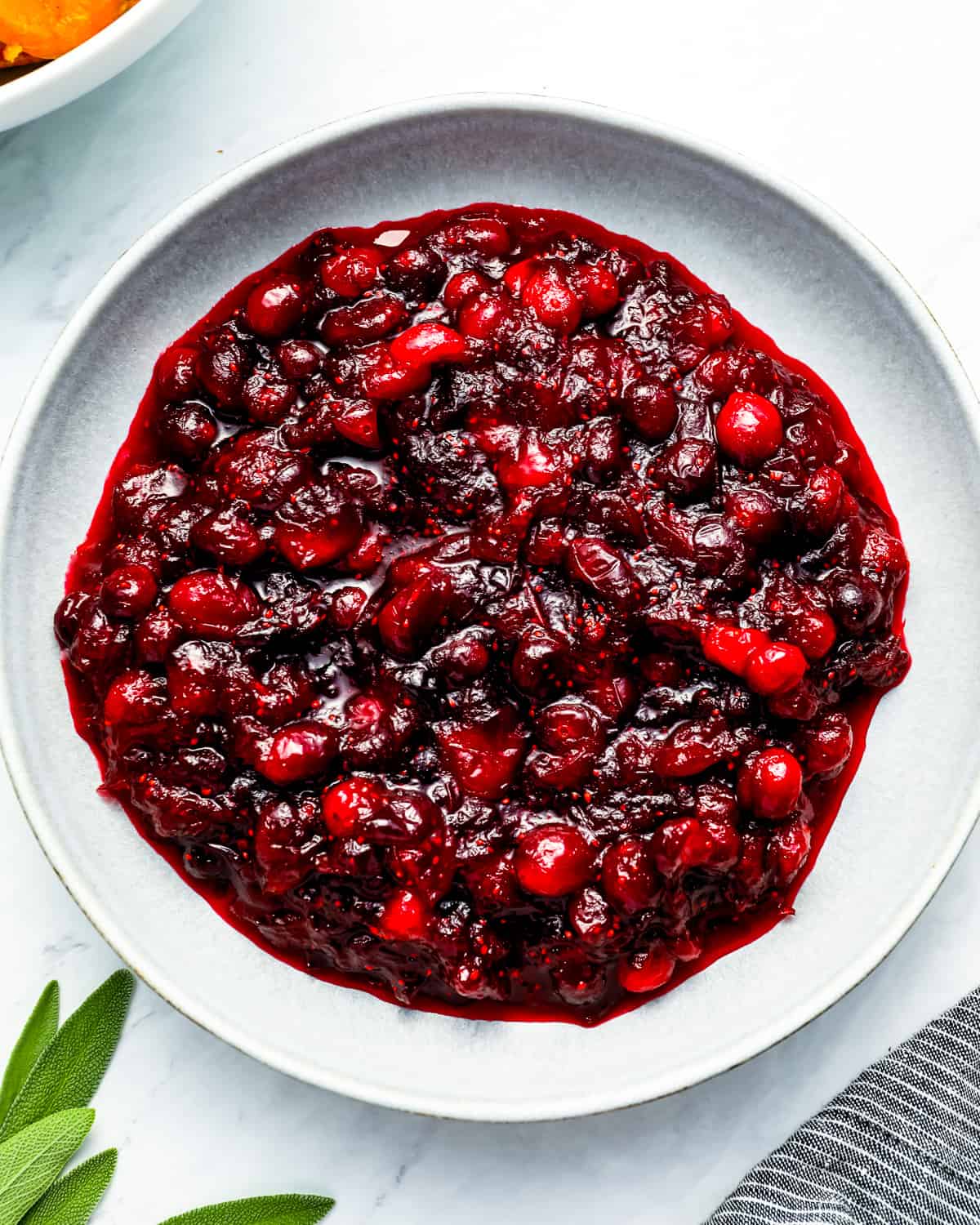 How to Store
Store leftover cranberry sauce in an airtight container in the refrigerator for up to 10 days. Enjoy chilled or at room temperature.
How to Freeze
Freeze this easy cranberry sauce in an airtight container or Ziplock bag for up to 1 month. Let thaw overnight in the refrigerator before enjoying.
Serving Suggestions
It wouldn't be a holiday without classic Thanksgiving side dishes like this! Serve cranberry sauce with other Thanksgiving favorites, like turkey, turkey gravy, mashed potatoes, creamed corn, maple roasted sweet potatoes, candied yams, green bean casserole, and Thanksgiving rolls. If you're not serving turkey, it pairs well with this cranberry glazed ham for Christmas too.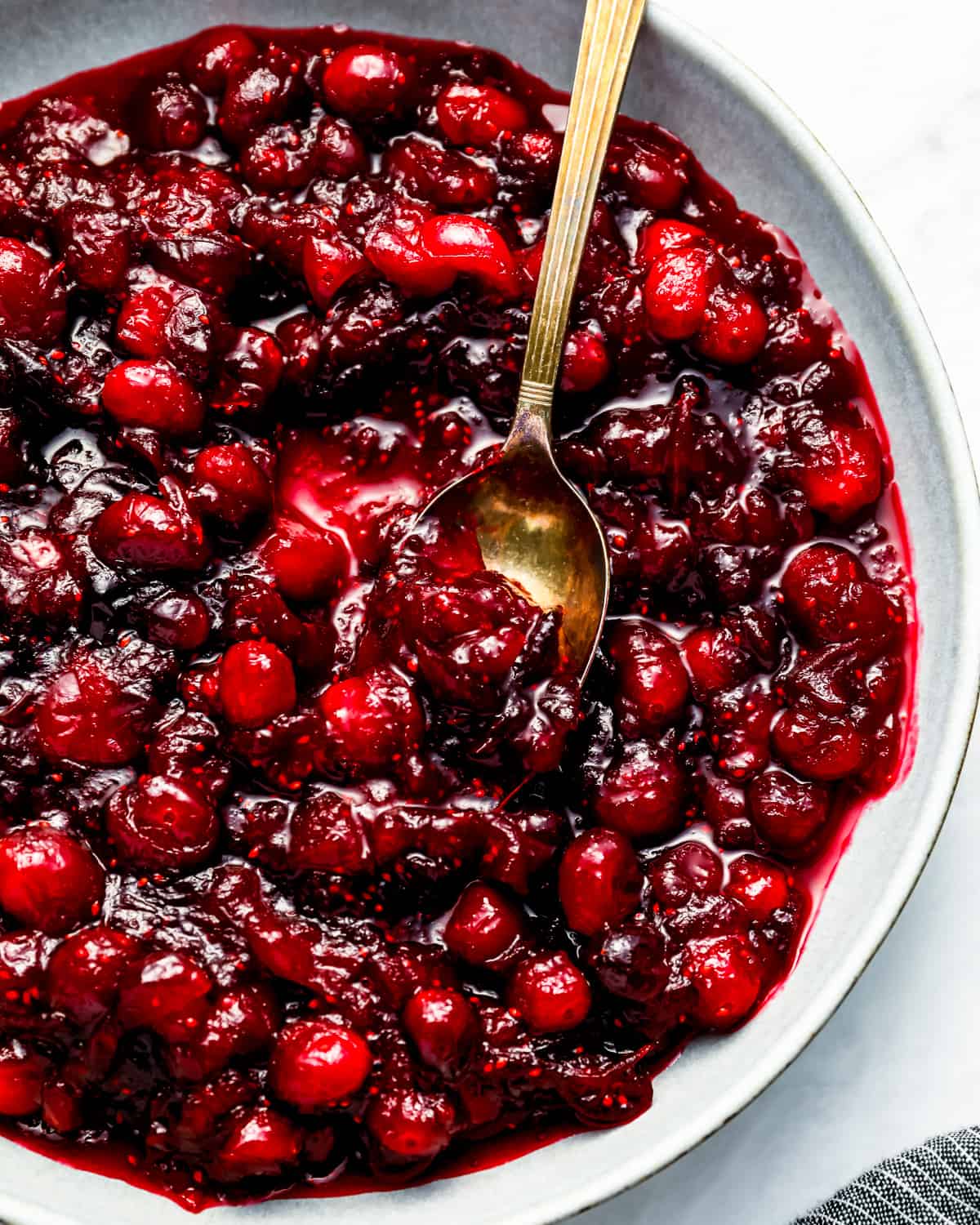 More Fruity Compotes We Love