This easy Blueberry Compote recipe comes together quickly with just a few ingredients to make a sweet but fresh sauce. This is a flavorful blueberry sauce for cheesecake, pancakes, waffles, ice cream, and a range of desserts and baked goods. Perfect anytime you need a fruity addition to summer desserts!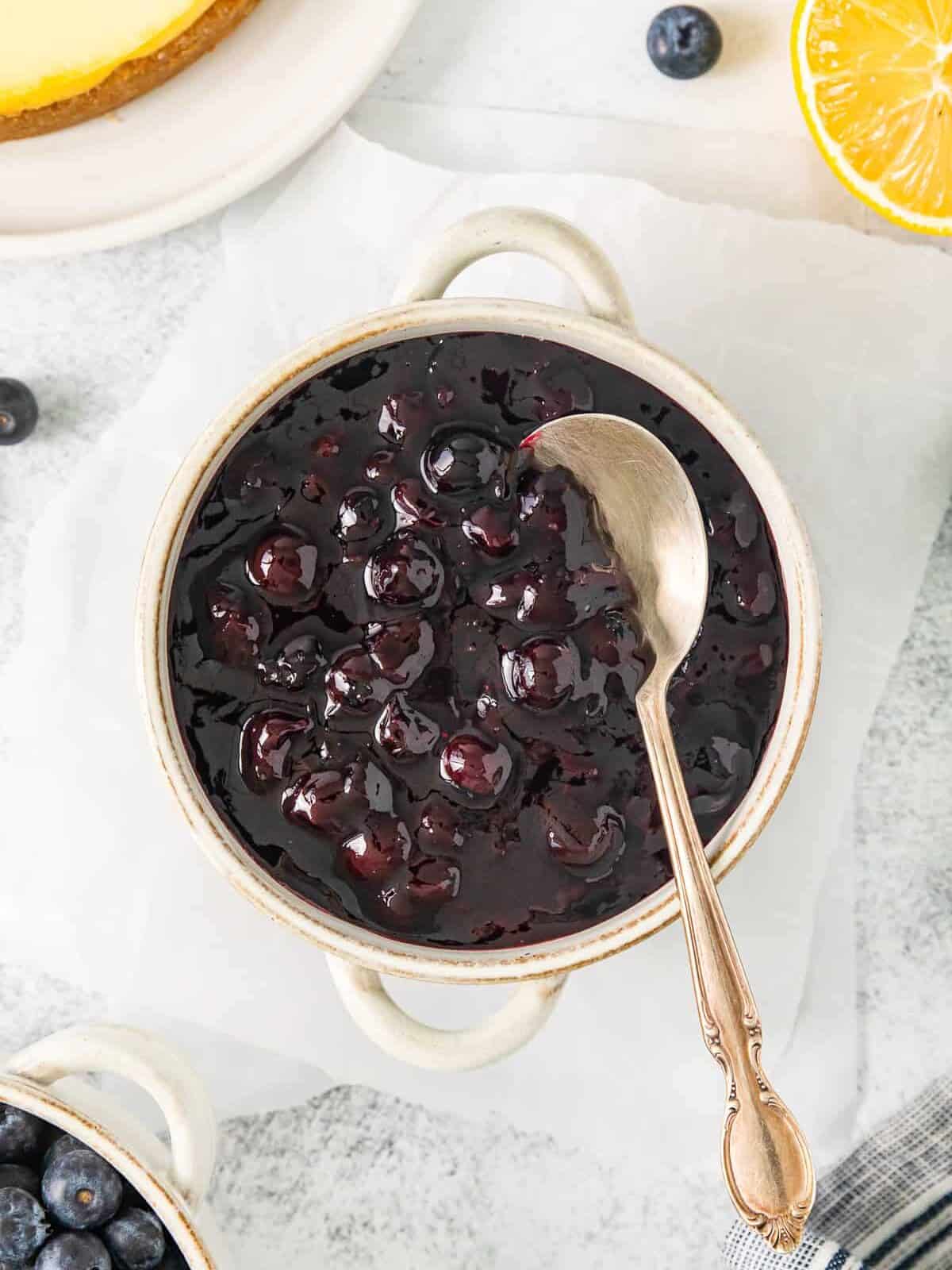 What's in this Blueberry Compote Recipe?
Just a few simple ingredients come together to form a rich, thick, fruity compote that's the perfect complement to just about any dessert!
Blueberries: I'm using fresh blueberries for this compote recipe, but you can use fresh or frozen berries instead.
Granulated Sugar: Sweetens the sauce.
Water: Helps the berries break down into a sauce.
Lemon: Adds a bright, citrus flavor to the sauce. We're using the zest and juice for the most flavor!
Cornstarch: Helps thicken the sauce.
Vanilla Extract: Enhances the sweetness of the berries.
Pro Tip: If your berries are out of season or aren't very sweet, increase the amount of sugar to ¾ cup.
Variations on Blueberry Sauce
Some simple additions can really make this blueberry compote shine! Try adding a cinnamon stick in with the blueberries as they cook. Remove before serving. You could also swap the lemon for a different citrus fruit, such as an orange, lime, or grapefruit. For adults, try adding a shot of bourbon, rum, or creme de cassis after taking it off the heat.
This blueberry sauce recipe can also be adapted for just about any kind of berry. Simply swap out the blueberries for raspberries, blackberries, pitted cherries, or strawberries!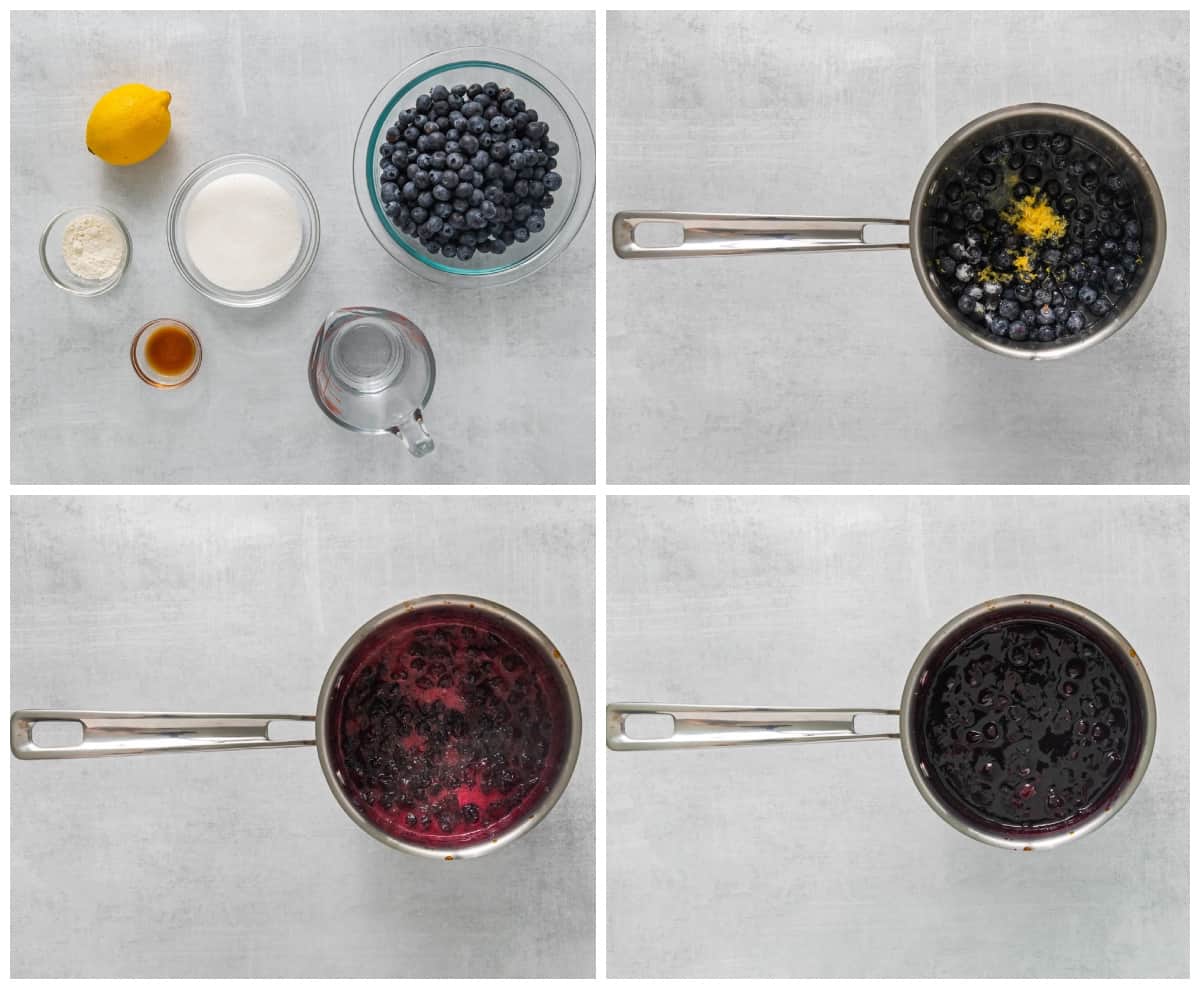 What is compote used for?
A compote can go with almost everything you eat—from breads and desserts to meats and cheeses. You can serve a compote warm or chilled, chunky or smooth, making it a super versatile condiment!
How do you thicken blueberry compote?
Here, we chose to speed up the thickening process by adding a cornstarch slurry. This binds free water in the compote to make it thicker. However, blueberries and lemon contain natural pectin, so if you have a lot of time (or prefer a slightly thinner compote), you can simply continue to cook down the compote over medium-low heat until it thickens to the desired consistency.
How long can you keep blueberry compote in the fridge?
This compote will keep well for about 5 days in a sealed container in the refrigerator.
Can I use this recipe for canning?
No! This recipe was not designed for canning, so I do not recommend using it for that purpose.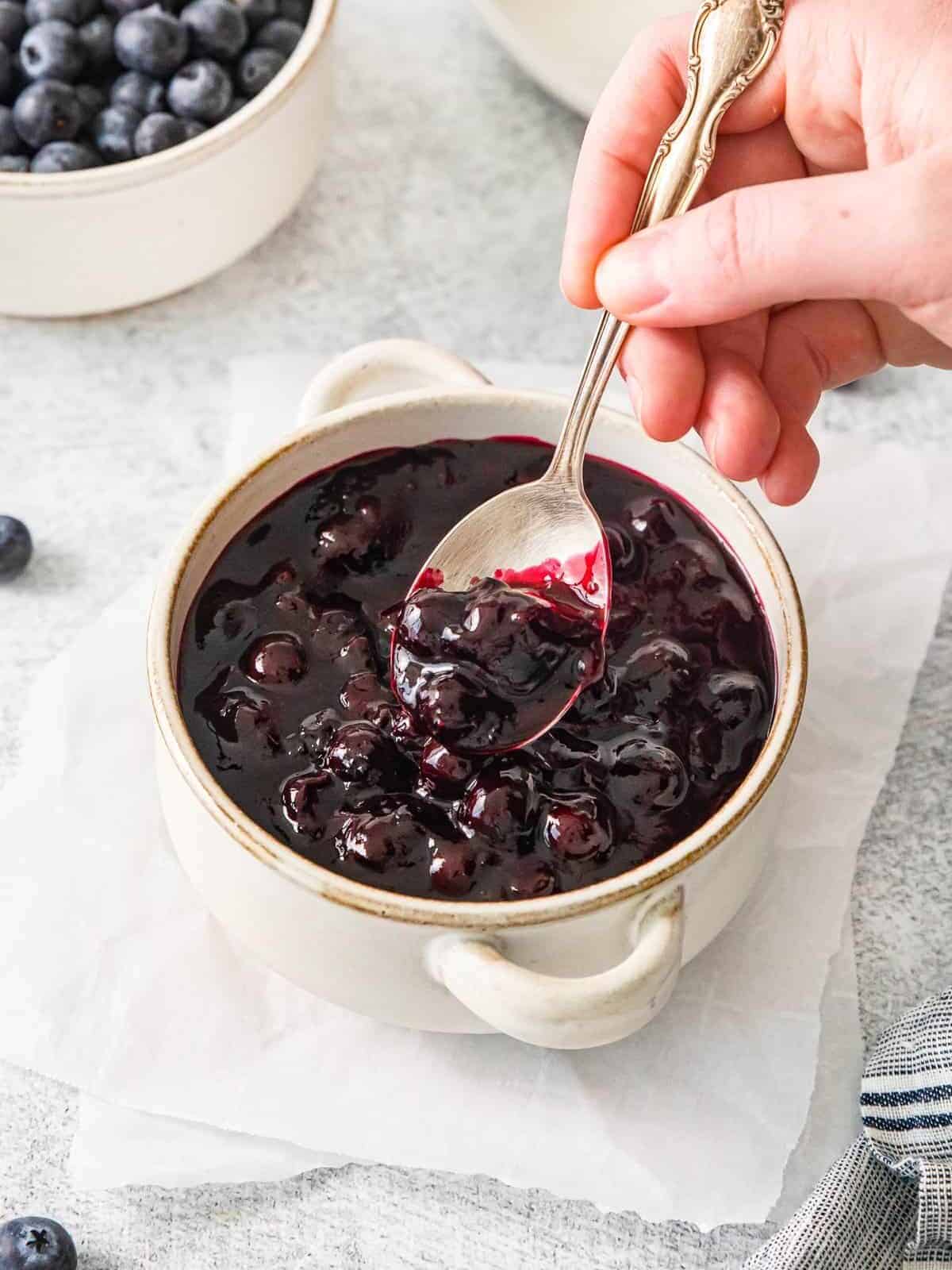 How to Store and Reheat
Store any leftover blueberry compote in an airtight container in the refrigerator for up to 5 days. The sauce will thicken as it cools. Reheat it over low heat (or in the microwave) and dilute with a few tablespoons of water as needed.
How to Freeze
Freeze blueberry compote in individual portions in airtight containers or Ziplock bags for up to 2 months. Let thaw overnight in the refrigerator before using.
How to Use Blueberry Compote
This blueberry sauce is perfect for almost anything: use it on blueberry pancakes, fluffy waffles, ice cream, lemon squares, or on a slice of New York cheesecake or pound cake! It's also delicious on grilled pork chops or as a dipping sauce for mini cheese ball bites.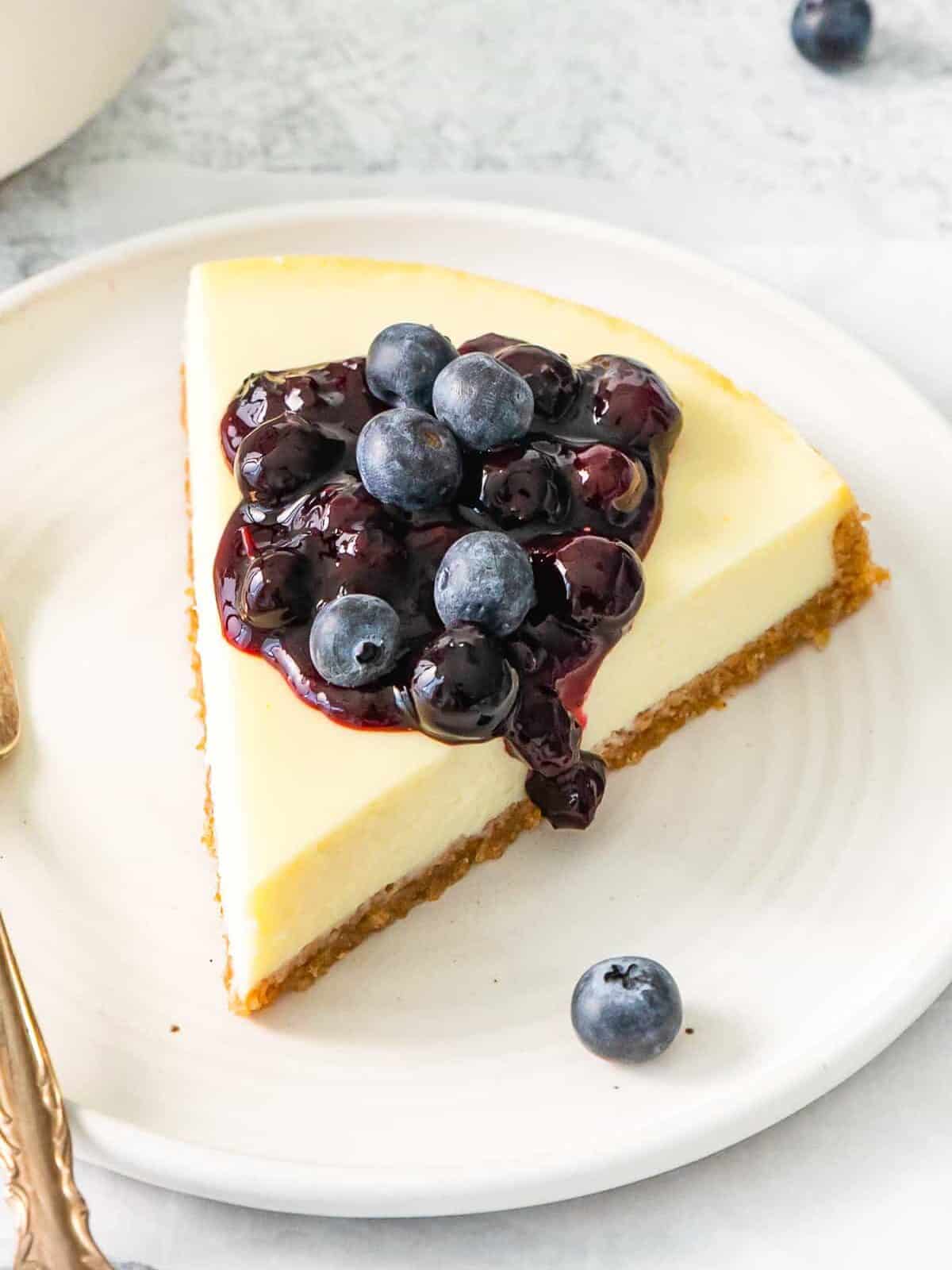 More Dessert Sauces We Love