Mini Fried Taco Pizza Pockets make such a fun and simple party appetizer or after school snack. Delicious taco flavors wrapped up in a bite-size pocket!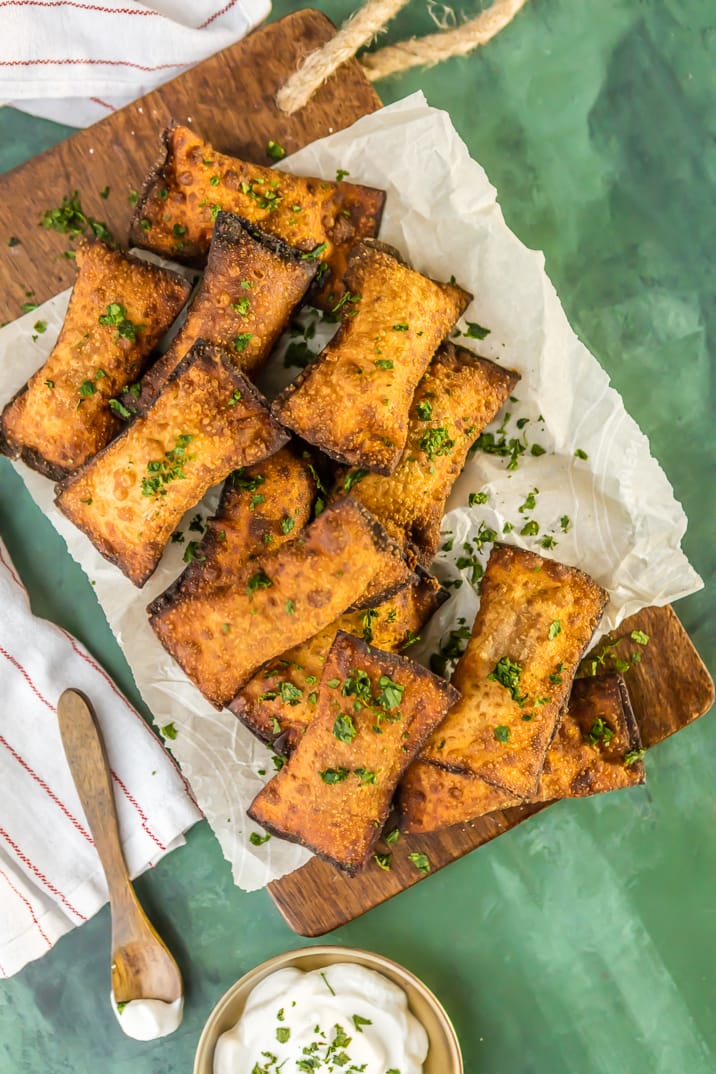 Mini Fried Taco Pizza Pockets
These Mini Fried Taco Pizza Pockets are your answer to keeping the holidays simple. Party appetizers just happen to be my favorite food group, so I could eat these all day long. They're delicious and fancy enough to serve at any holiday party, yet simple enough to feed hungry kids after school. The perfect little snack!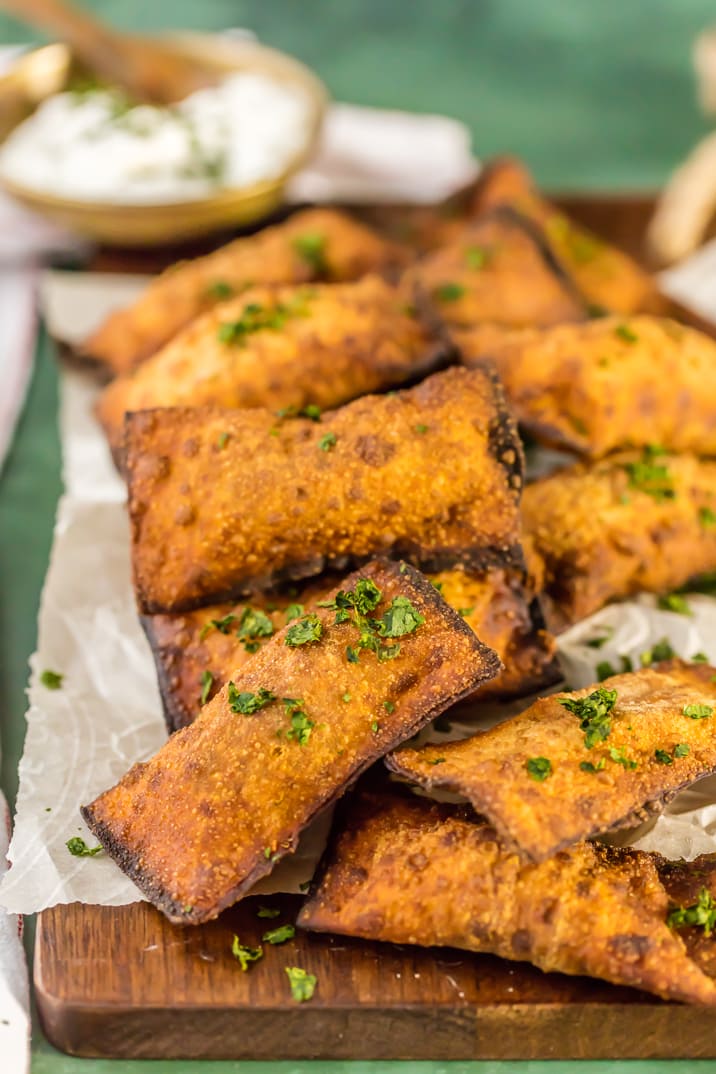 Wonton wrappers are the perfect pockets to fill with your favorite filling. They fry up crisp and golden and are the hit of any party!

What Ingredients Do I Need To Make Fried Taco Pizza Rolls?
These little cuties are so simple to make. And you can fill them with just about anything you like: green chilis or jalapeños, shredded chicken, veggies, or different types of cheese. For this recipe I used:
Wonton wrappers
Shredded cheese
Ground beef
Tomatoes
Taco Seasoning
Sour cream and cilantro for dipping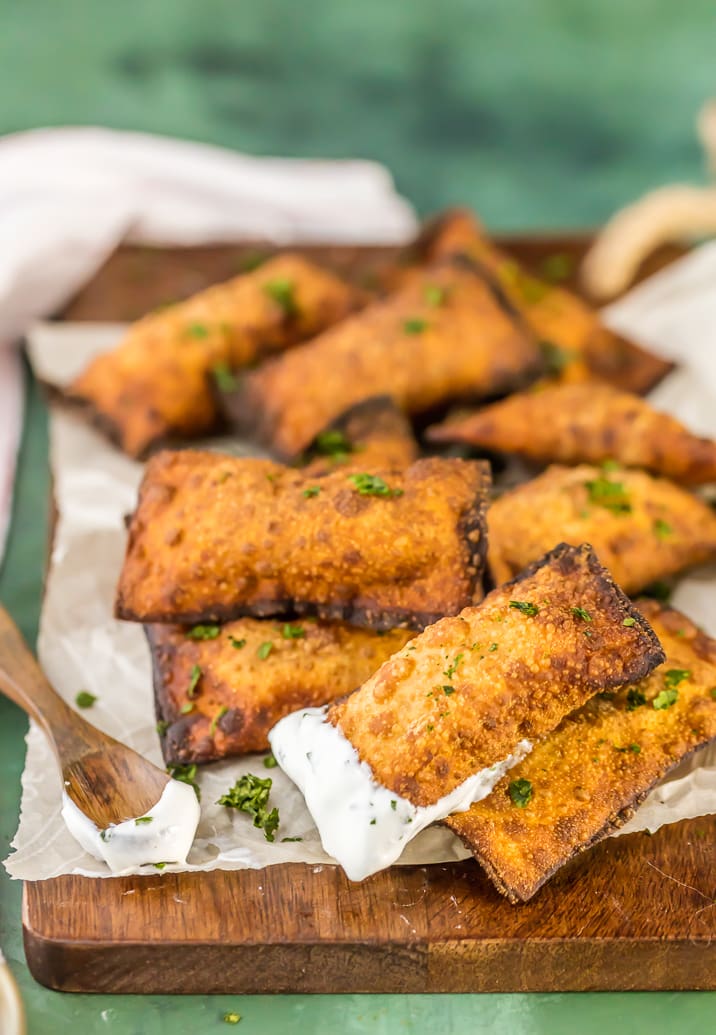 How to Use Wonton Wrappers
Wonton wrappers are a fun and simple appetizer and you can use them in a million ways. For these mini fried taco pizza pockets, simply place a bit of filling on each square, then fold into a triangle, and fry. Easy peasy!

See recipe card below for details on how to make Mini Fried Taco Pizza Pockets. Enjoy every crunchy little bite!

More Delicious Mexican Recipes
I love cooking with Old El Paso products, and have the best time coming up with recipes using their delicious spices, cheeses and beans. Try some of my favorites: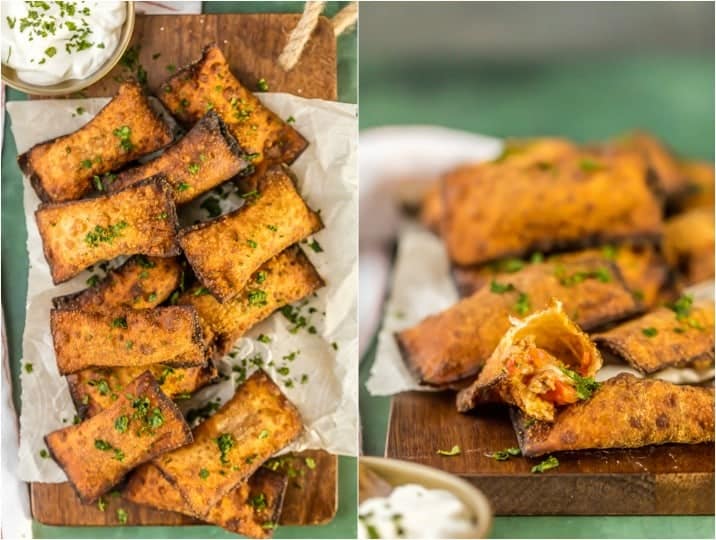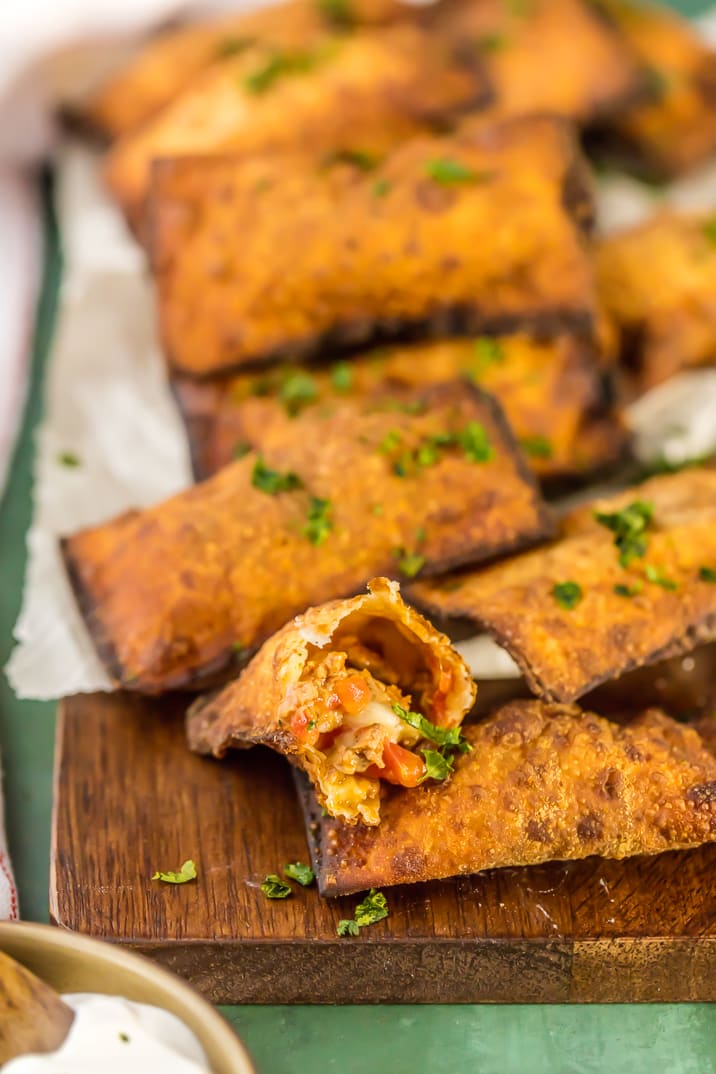 Cook up a batch of these for your next get-together and watch them disappear! They are so fun to make, too. Enjoy this time in the kitchen and happy eating!
How to Make Mini Fried Taco Pizza Pockets