This Restaurant Style Steak with Roasted Garlic and Cilantro Butter is so easy to make at home and is SO delicious. Valentine's Day isn't complete without restaurant style steak! You can do this!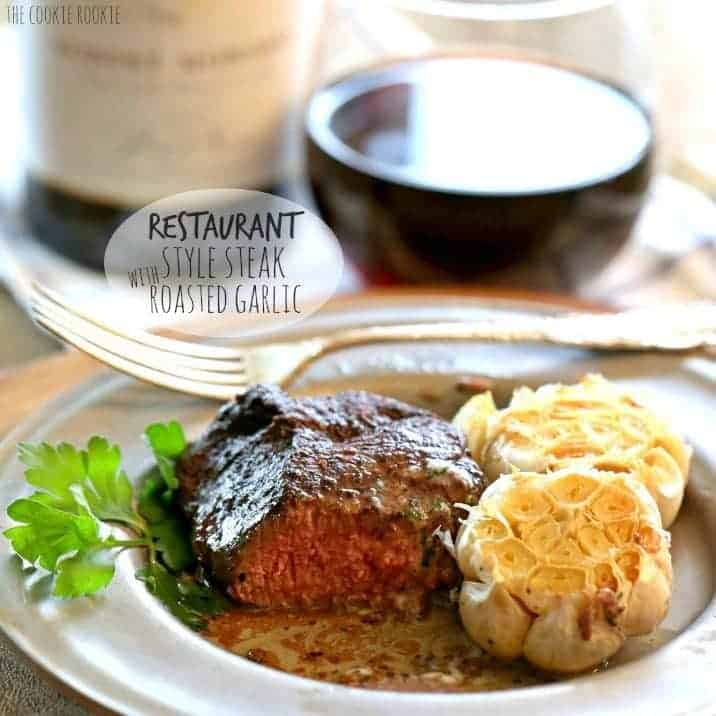 It isn't Valentine's Day to me without a delicious steak.  In the past, we would try out a new restaurant every year and spend WAY too much money.  This year, I'm trying to recreate my favorite meal at home.  I've found the trick, and I can't wait to share it with you!
Restaurant Style Steak with Roasted Garlic and Cilantro Butter at home is not only possible, but is much easier than I thought!
And cheaper.  Much cheaper.  Happy Valentine's Day!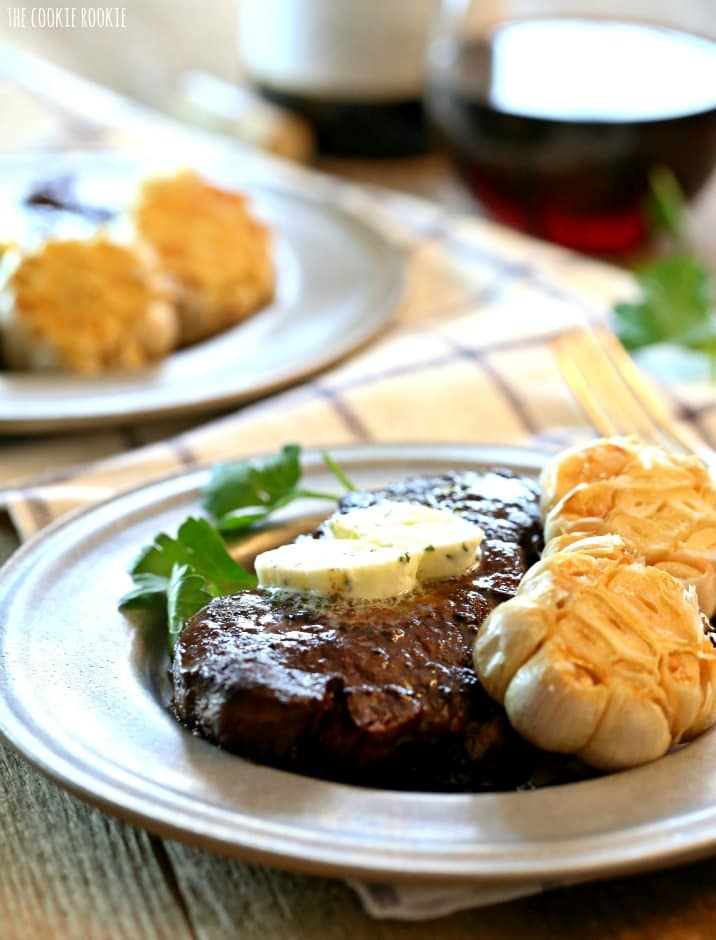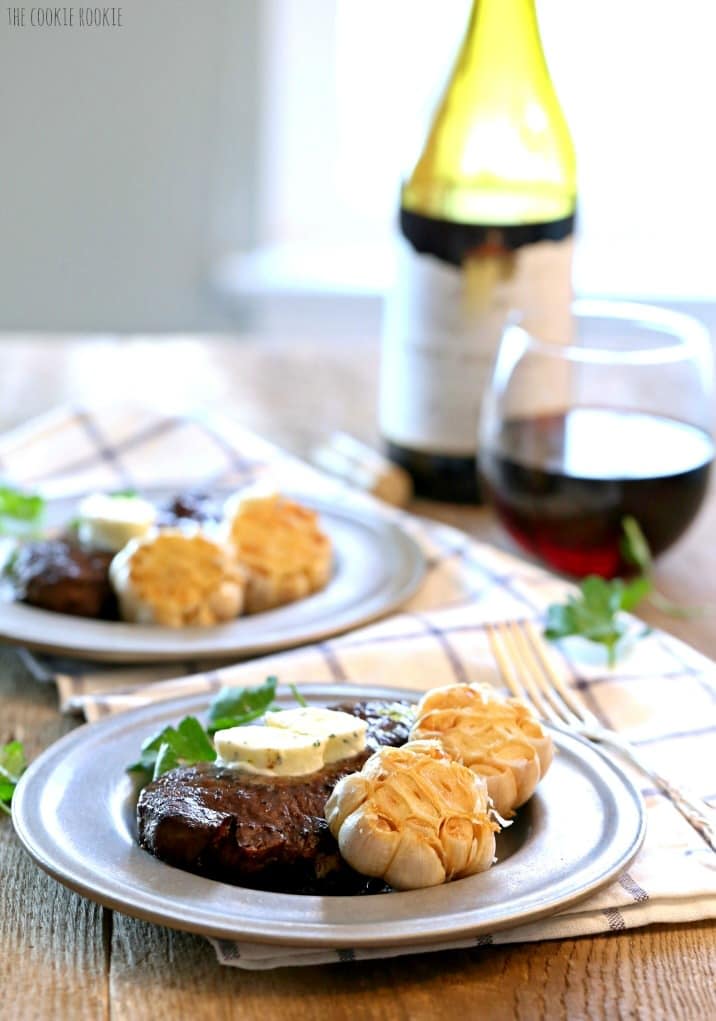 Yesterday I posted about how to roast garlic to make the perfect side dish.  It's a must for any restaurant steak at home.  Be sure to check out that recipe HERE. But enough of the side dishes.  Let's talk steak.  Filet Mignon.  My favorite.  I've never made it at home until now, and it was so worth it.  So much cheaper than Ruth's Chris, but just as delicious.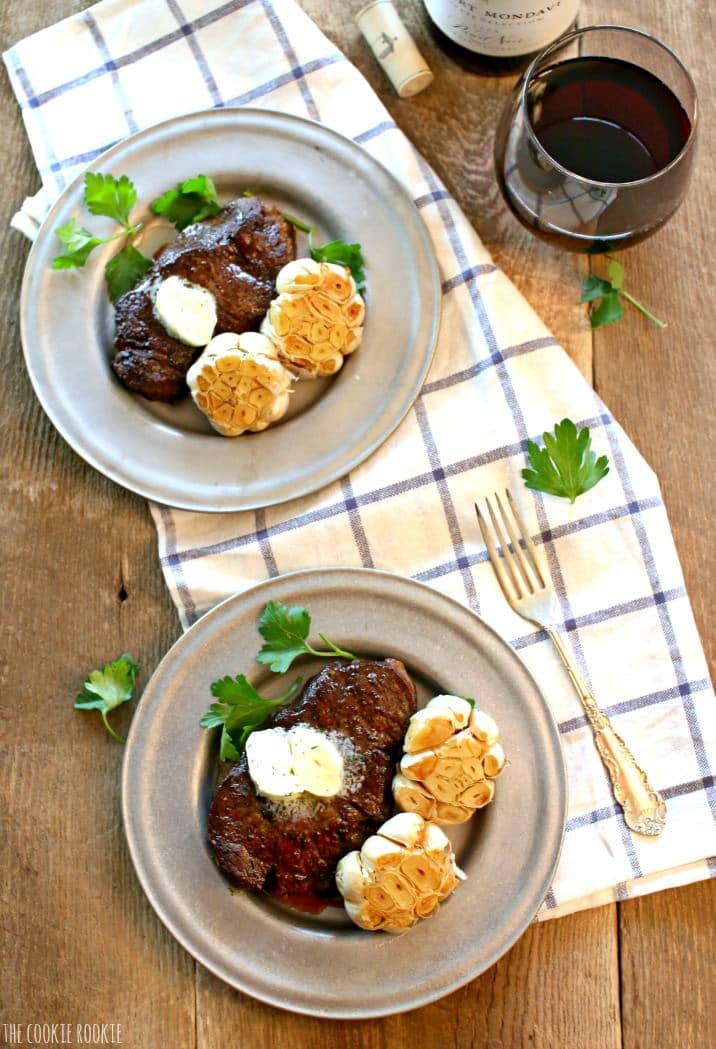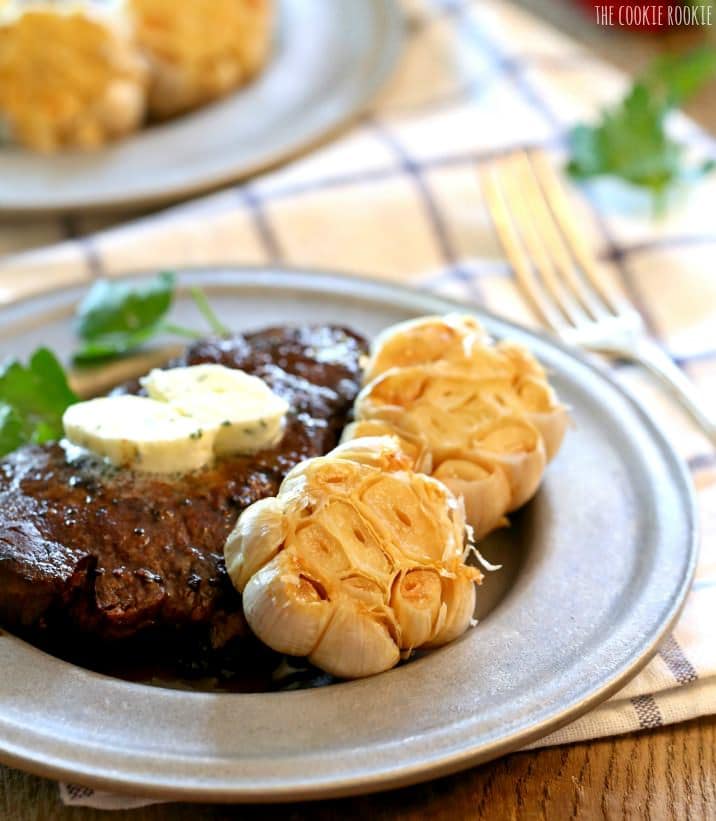 I adapted this amazing recipe from a great blog, Whit's Amuse Bouche.  She has a great post with easy to understand instructions.  I made a few changes (CILANTRO BUTTER!!!), but mostly stuck to her steps.  This type of meal was new to me and I wanted to get it right.  Her recipe is perfection!  Click HERE to see her post.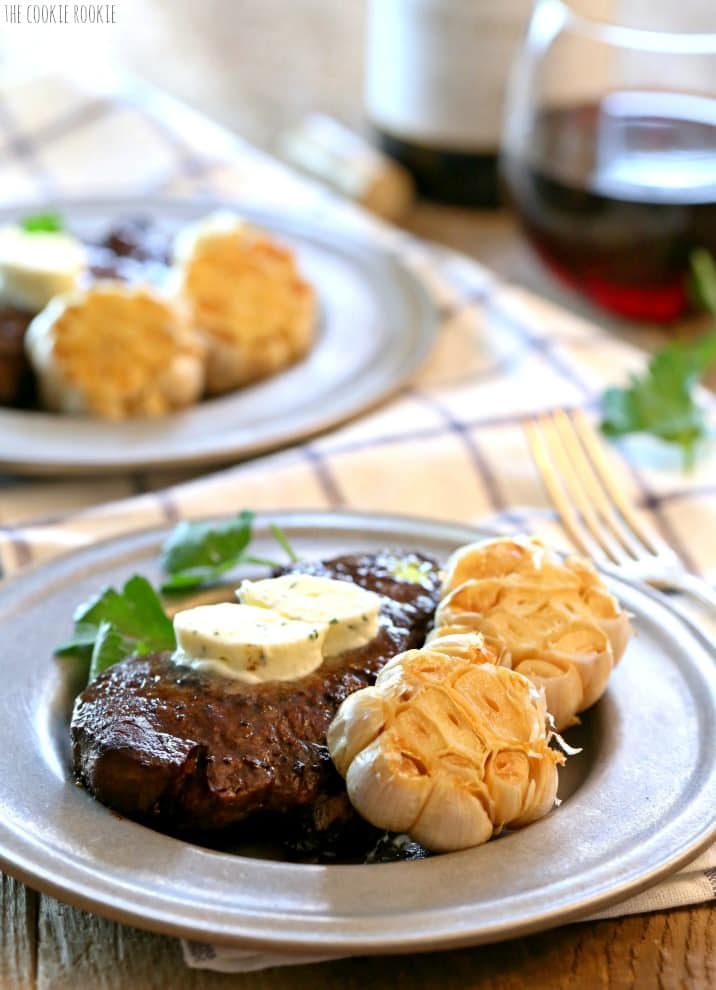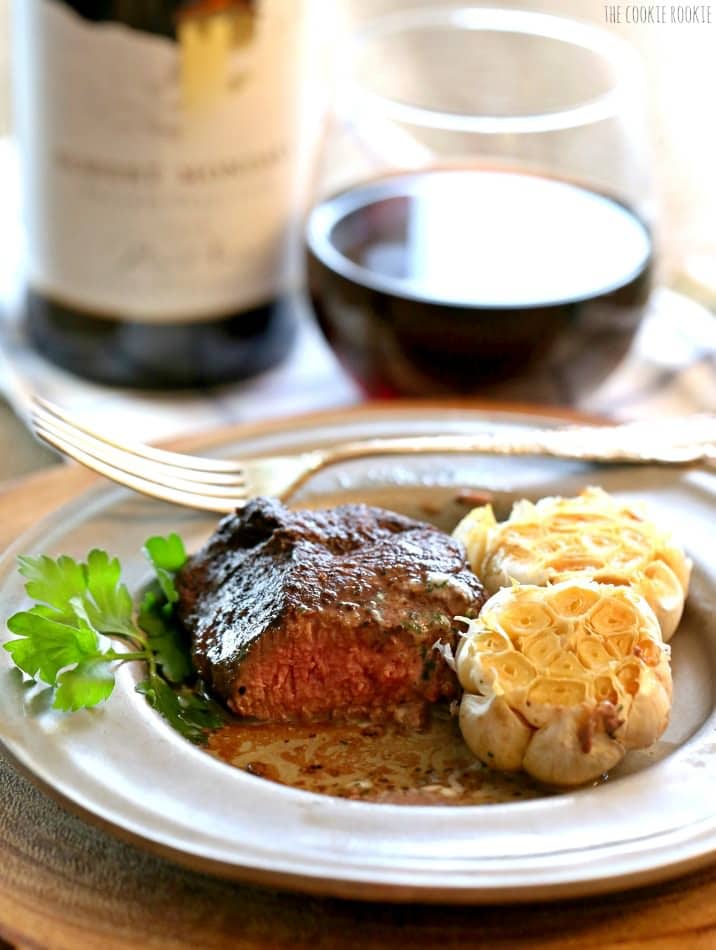 Happy Valentine's Day Loves!