Bang Bang Sauce is sweet, spicy, and creamy, best known for its use with Bang Bang Shrimp. This popular Bonefish Grill appetizer is irresistible, but you can make the sauce at home with just 3 ingredients. I made a healthier version too, using yogurt instead of mayo. Use this delicious sauce with shrimp, chicken, seafood, vegetables, and more!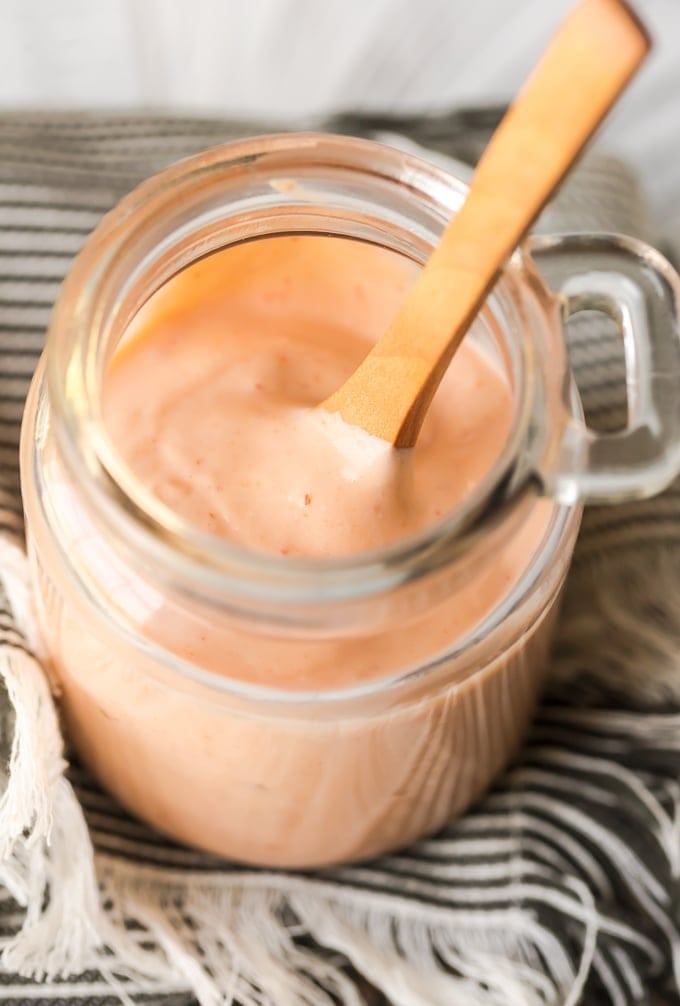 What's in Bang Bang Shrimp Sauce
There's just one step in this recipe: mix 3 ingredients together and you're done! This sweet, tangy, spicy, savory sauce tastes great with more than just shrimp.
Plain Greek Yogurt: Using yogurt instead of mayo gives this sauce the same creamy texture, but makes it much healthier.
Sweet Chili Sauce: This delicious sauce is sweet, spicy, and tangy all in one.
Sriracha: This adds more spice, along with sweet and garlic-y notes.
What else can I add to this sauce?
Mixing ingredients together is the easiest thing to do, so adding a couple more things in is just as simple. Try adding garlic powder or crushed garlic, cayenne pepper, or lemon juice for some acidity.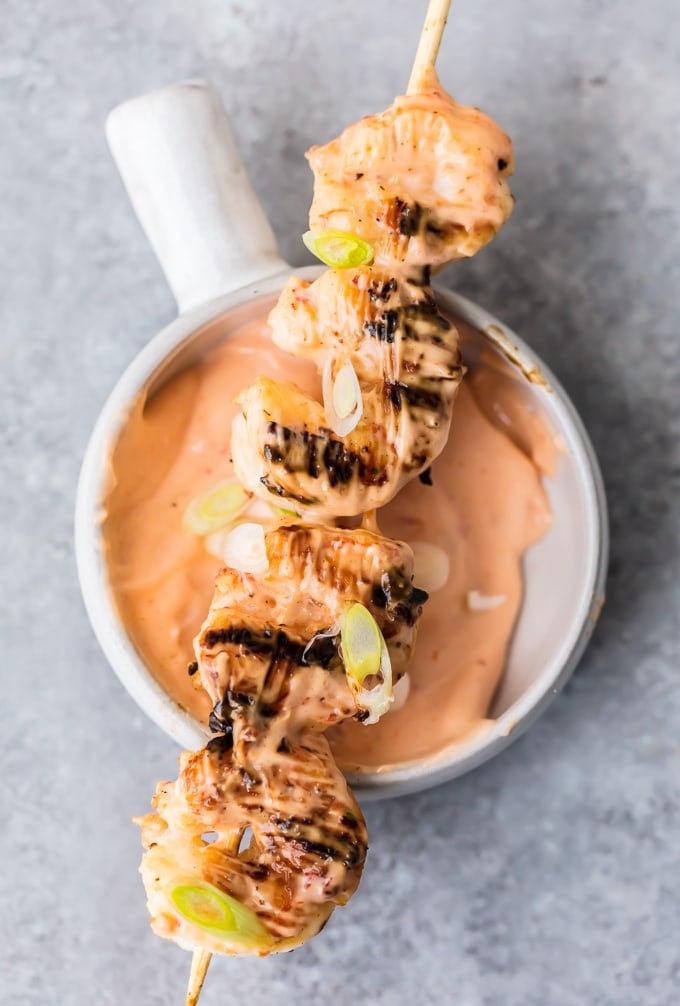 What is Bang Bang Sauce?
Bang Bang Sauce is a creamy sauce that's a little bit sweet and a little bit spicy. It usually contains mayonnaise, sweet chili sauce, and hot sauce. It's mostly known from restaurant dishes, such as Bonefish Grill's Bang Bang Shrimp.
Can I use mayonnaise in this recipe?
Absolutely Greek yogurt makes it a lot healthier, but if you prefer, just swap in mayo instead.
Can I double the recipe?
Yes, it's really simple to make a larger batch of this sauce. Just stick to the same ingredient ratios, and you can make as much as you need. It never hurts to save some for later.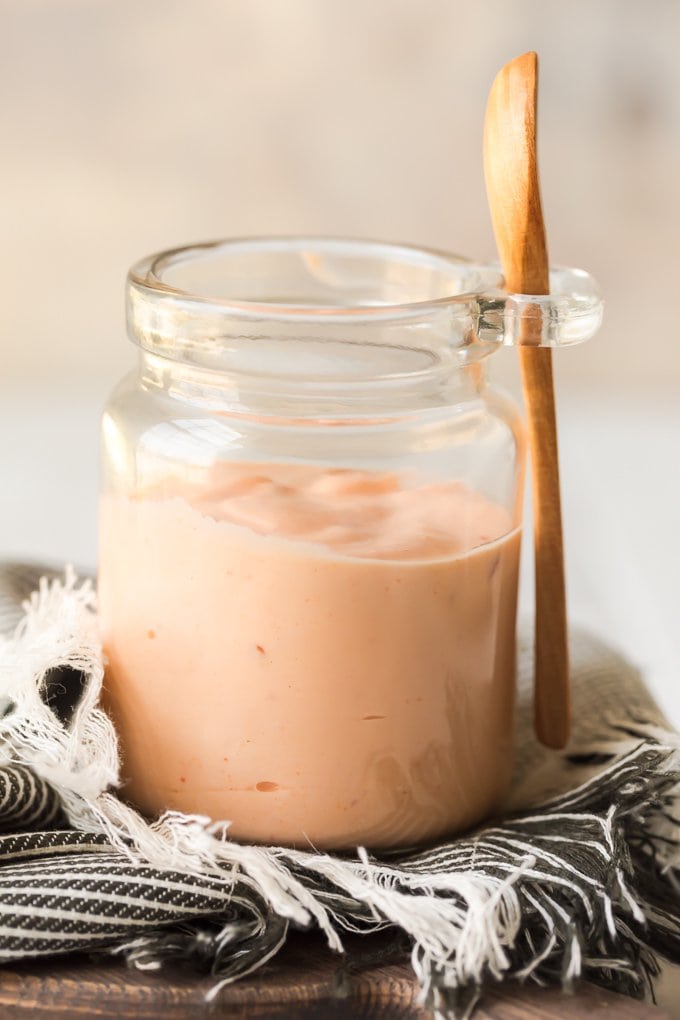 How to Store Bang Bang Shrimp Sauce
Homemade Bang Bang Sauce should be stored in an airtight container and stored in the refrigerator. It will keep for up to 10 days, so feel free to make a big batch to use on all kinds of dishes.
What to Serve with Bang Bang Sauce
This sauce is the star of my (healthy) Bang Bang shrimp recipe, so that's a great place to start, and don't forget to make these bang bang shrimp bowls.
You can use this sauce on all kinds of dishes, including chicken breast, pork, crab cakes, or burgers. And it's a tasty dip for fries, chicken tenders, grilled wings, and more. Use it on shrimp tacos or poke bowls for an extra kick. The possibilities are endless here!
More Homemade Sauces We Love