Pork Chop Seasoning adds so much flavor! This Dry Rub for Pork Tenderloin, Ribs, or Pork Chops is my favorite blend of herbs and spices for pork. The pork chop seasoning is a mix of brown sugar, cumin, smoke paprika, and more. This dry rub recipe can be used for all kinds of meat, but I like it best for pork because it has the perfect mix of flavor to complement it. Rub it on, let it sit, and then cook!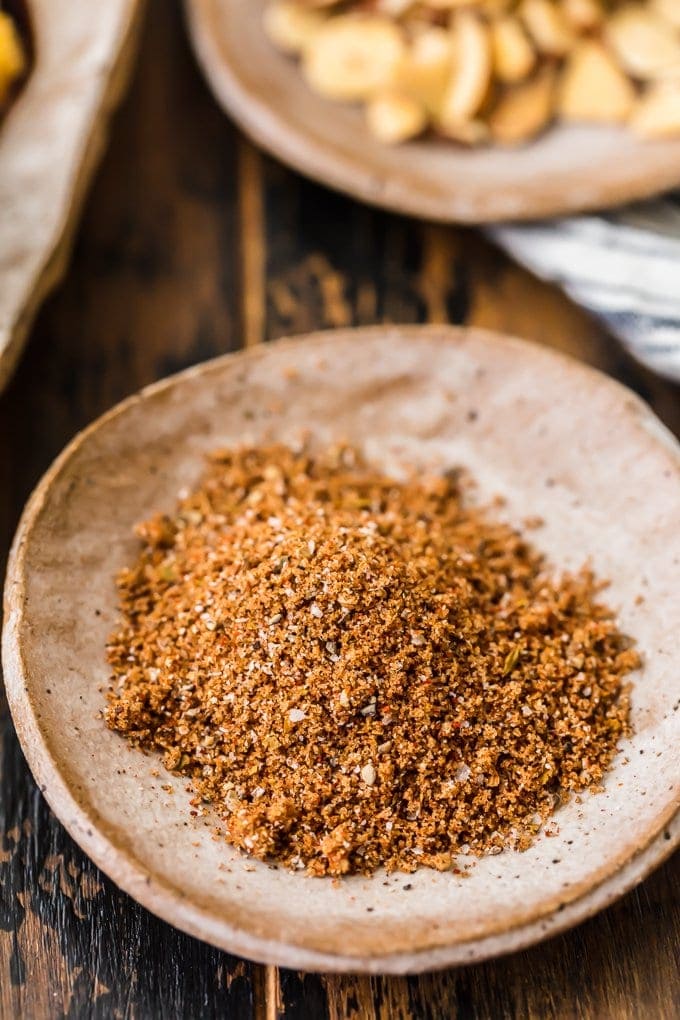 Best Pork Chop Seasoning
This dry rub for pork is the perfect blend of herbs and spices! You can use this dry rub recipe for Pork Tenderloin, Ribs, Pork Chops, or even for Chicken!
Cooking meat is an art, and it starts with the seasoning! A good dry rub recipe is important for a good piece of meat, otherwise it's just flavorless. I like creating my own blend of herbs and spices so that I can have the best dish possible.
This dry rub for pork tenderloin is a mix of brown sugar, cumin, garlic & onion powder, smoke paprika, chili powder, and salt and pepper. I like this recipe specifically for pork because it just naturally complements the meat. You can certainly use it on chicken, steak, or other meats, but I think it really tastes best on pork: Pork Tenderloin, Pork Chops, Pork Ribs, Pork Steak, or whatever pork cut you prefer.
It only takes a minute to mix together this pork rub recipe, but it will make it taste so much better. Just apply the dry rub to the meat, let it absorb for a couple of hours, and then grill or roast.
This is the best Pork Chop Seasoning for Pork Tenderloin, Ribs, and Pork Chops! Make this aromatic blend of herbs and spices for your next pork dish.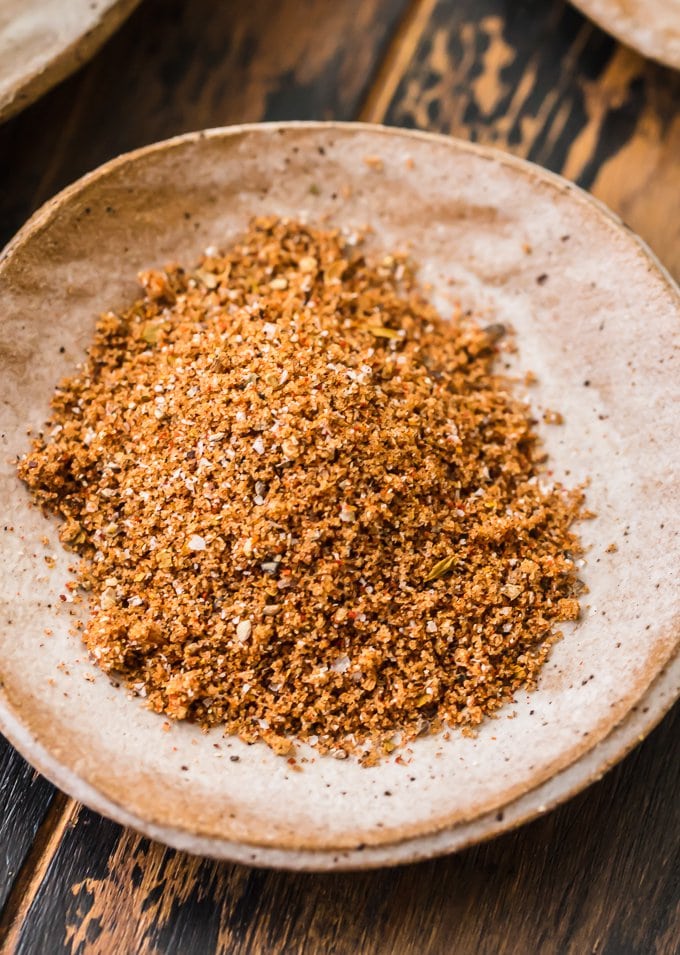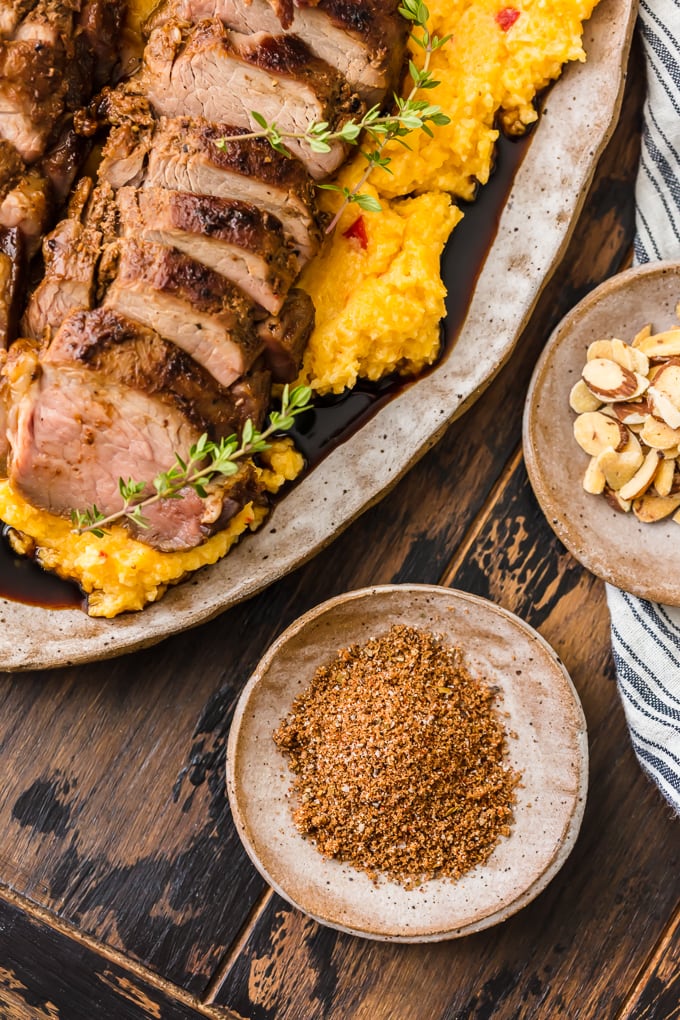 What is a pork chop seasoning?
A dry rub for meat is pretty much what it sounds like. A dry rub is a blend of various dry herbs and spices that is rubbed onto meat. This is an easy way of seasoning the meat before cooking. Just rub it on, let it sink in, and then cook.
Best Dry Rub Recipe for Pork
I love this dry rub recipe, especially for pork, because it's so full of flavor. I use this dry rub for pork tenderloin and ribs to prepare it before cooking. I really loved it for my Sweet Tea Pork Tenderloin!
Pork Rub Ingredients:
Brown Sugar
Chili Powder
Smoked Paprika
Cumin
Garlic Powder
Onion Powder
Salt & Pepper
The brown sugar makes it a little bit sweet, while the rest of the herbs and spices bring in a nice savory, rich flavor.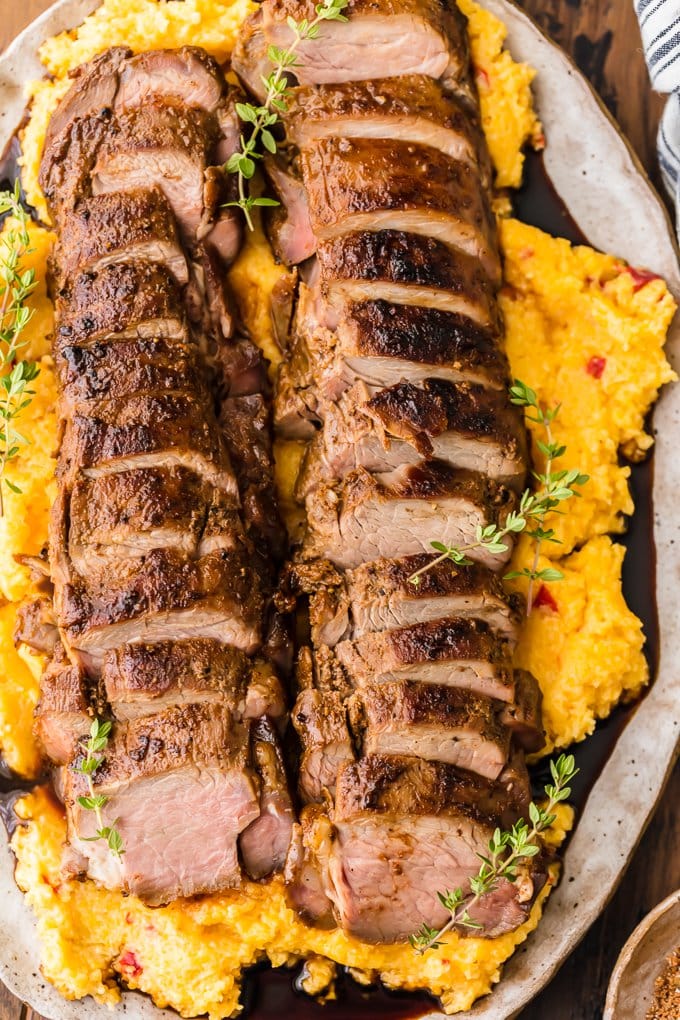 How do you make a dry rub?
Anyone can make their own dry rub recipe. It's literally just a blend of seasonings, so it will take less than a minute once you know what you're using. Grab your desired herbs and spices (use my list of seasoning for this recipe, or create your own), measure them out, and mix them together in a bowl. Once you've got your dry rub recipe blended together, store it in an airtight container and use it on any meat before cooking.
How do you apply a dry rub to meat?
Applying a dry rub to meat is easy. Just use your hands to firmly rub the seasoning directly onto the meat. Be sure to get all sides of each piece of meat. Let the meat sit for a while so the seasoning can sink in. In some cases, 15 minutes is enough, but I recommend letting it sit for 2 hours or even overnight (in the refrigerator) to really let it absorb. You can lightly brush off any excess before cooking the meat.
What herbs and spices to use with pork chops?
Some of my favorite herbs, spices, and seasonings to use as a pork chop seasoning are cumin, garlic, paprika, and chili powder. Some others that go well with pork are sage, rosemary, cayenne, thyme, and coriander. Brown sugar and clove are a great way to add in some sweetness.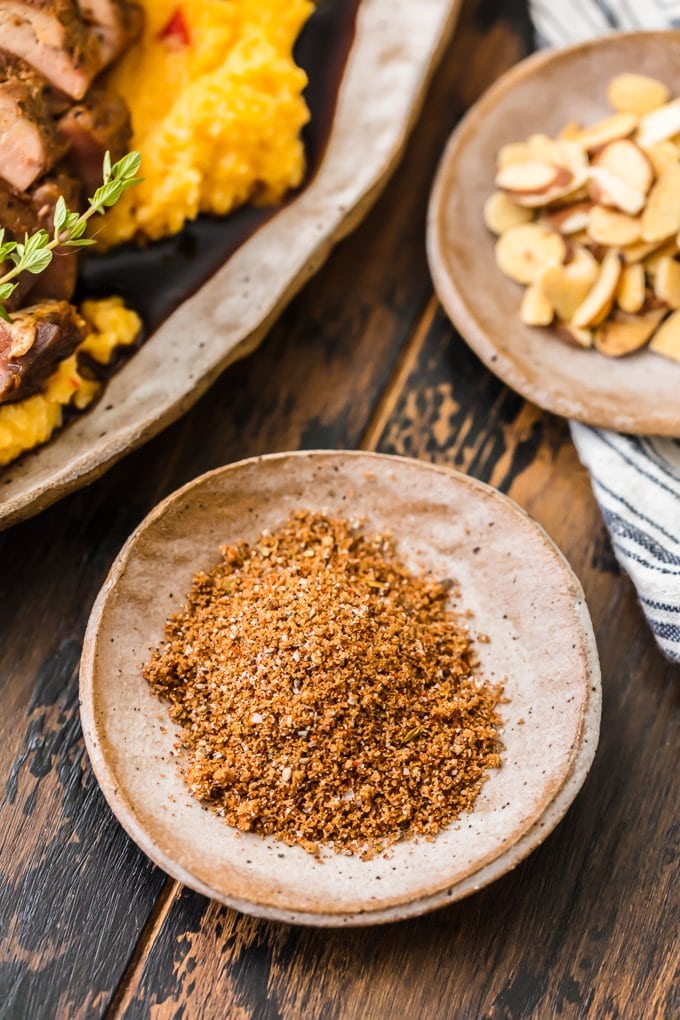 Use this dry rub for pork tenderloin, pork chops, pork ribs, or any kind of pork dish. You'll LOVE this perfect blend of herbs and spices.
See the recipe card for details on how to make this Dry Rub for Pork recipe. Enjoy!
If you like this recipe, try these pork recipes too: