These honey balsamic roasted carrots are so perfectly sweet and tangy. You'll look like a chef but you'll secretly know this is the EASIEST side dish EVER! Perfect healthy side for Thanksgiving! This carrot side dish is a favorite on the site and you'll be sure to love it too!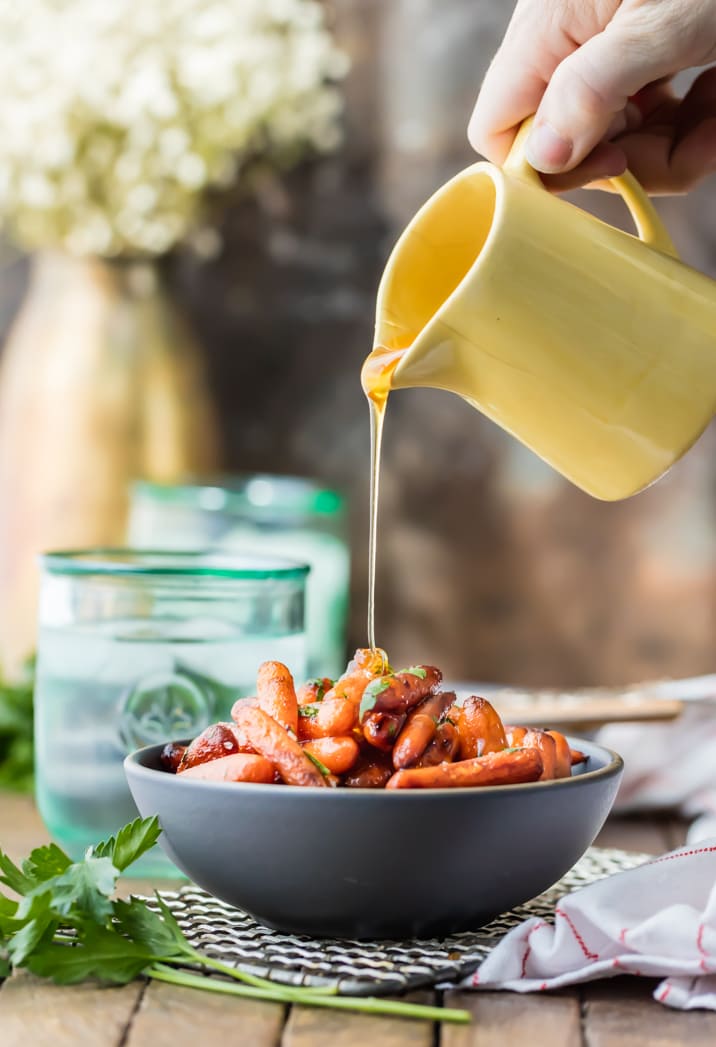 Roasted Baby Carrots
Since Pat and I built our house, we have hosted Thanksgiving. My parents live out of town and we usually go there for Christmas, but for two years now, Thanksgiving has been in STL. My mom is an amazing cook (she has a blog too! Simply Sated), so she always helps me, and we make the menu together.
Easy and delicious recipes rule the roost, and these Honey Balsamic Roasted Carrots are PERFECT!
This side dish is beyond easy. You'll look like quite a chef, but you'll secretly know this is 100% fool proof. You cannot mess this winner up!
I love how the honey plays with the balsamic. Tangy and sweet is a really good combo you guys. Trust me.
One side down…many to go!
Why you will love this recipe!
Quick and easy: It only takes about 5 minutes to prep these carrots before they get roasted to perfection in the oven.
Simple ingredients: You only need 3 main ingredients for this recipe, plus a little oil, salt and pepper.
Perfect for the holidays: This is such a delicious side to serve at Easter, Thanksgiving and Christmas, or any time of the year. Be sure to make extra because they disappear quickly!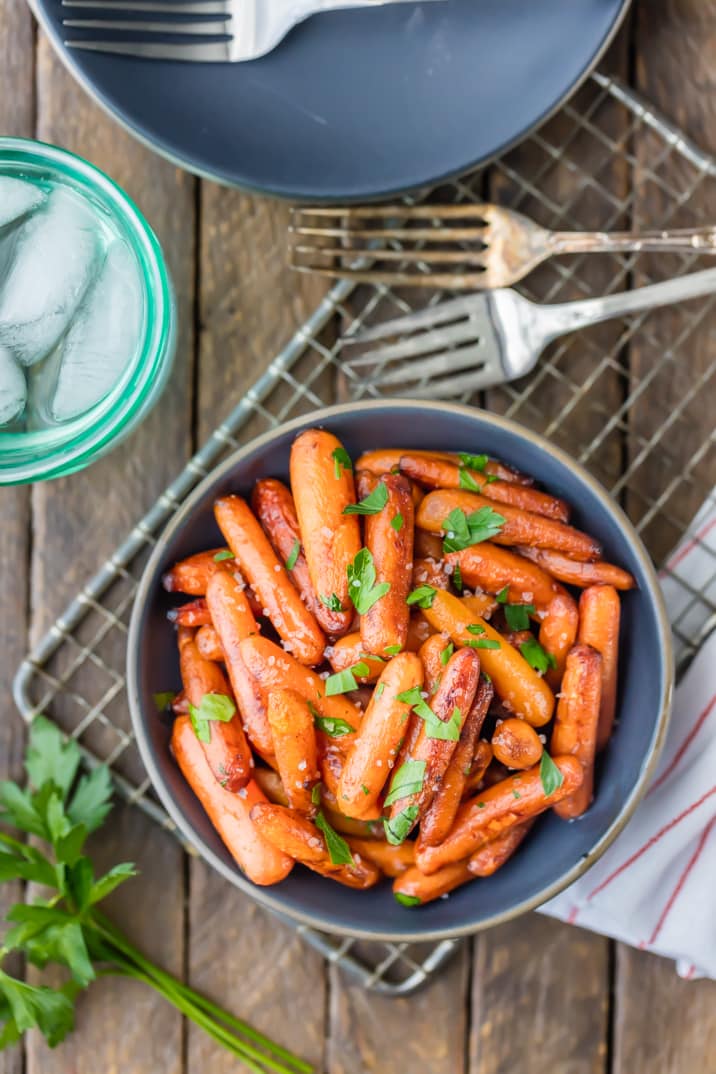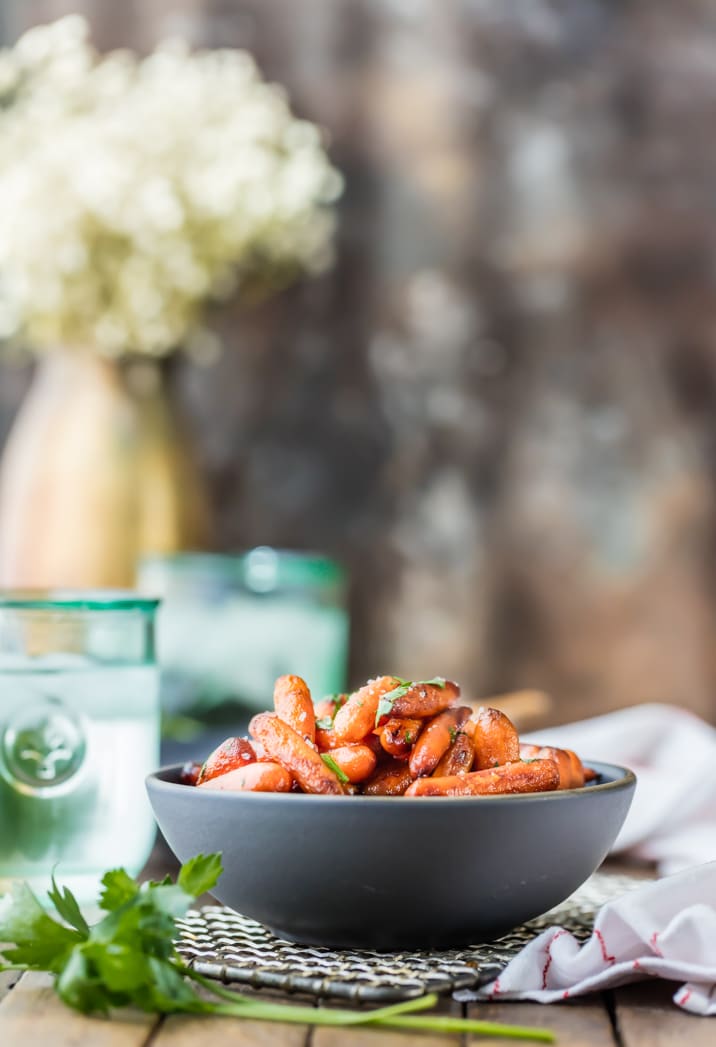 How to make honey balsamic roasted carrots
Be sure to scroll down for the full recipe!
Whisk together the honey, balsamic and oil.
Toss the carrots in the carrots in the mixture.
Place on a baking sheet and roast til tender.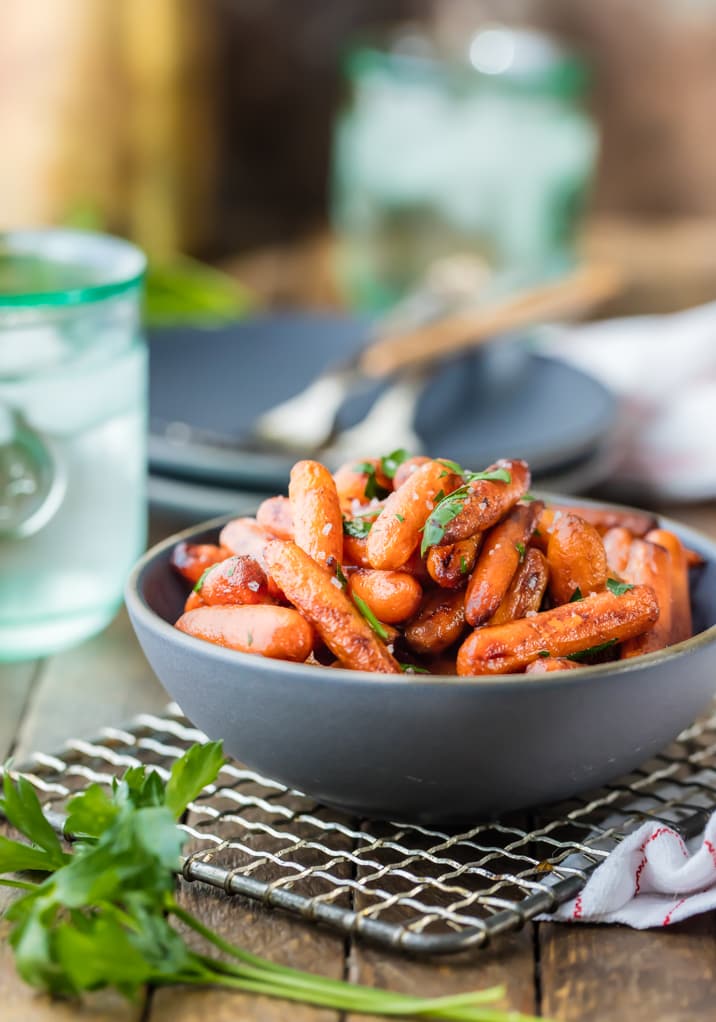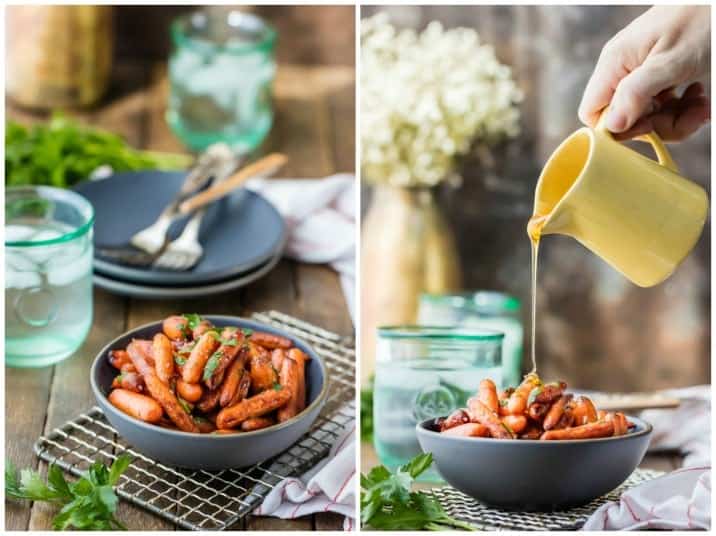 Can you use normal sized carrots?
I love to make this recipe with baby carrots because they require minimal prep and are perfectly bite sized. You can make this with regular carrots as well, just peel them and cut them into chunks. Depending on the thickness, you may want to half them lengthways so they get tender all the way through.
Can you make them ahead of time?
You can prep these carrots up to ad day ahead of time and keep them covered in the fridge til you are ready to cook them. Leftovers will keep well for around 4 days in the fridge and can be reheated in the oven at 350F for 10 to 15 minutes.
What do you serve them with?
These honey balsamic roasted carrots are perfect to serve with your favorite meats for Thanksgiving and Christmas and other celebration dinners. try them with:


Recipe Notes and Tips
Roast the carrots on either a greased on line baking sheet so that they don't stick.
Use a good quality balsamic vinegar for the best flavor.
Use a fork to check that the carrots are done, they should be tender.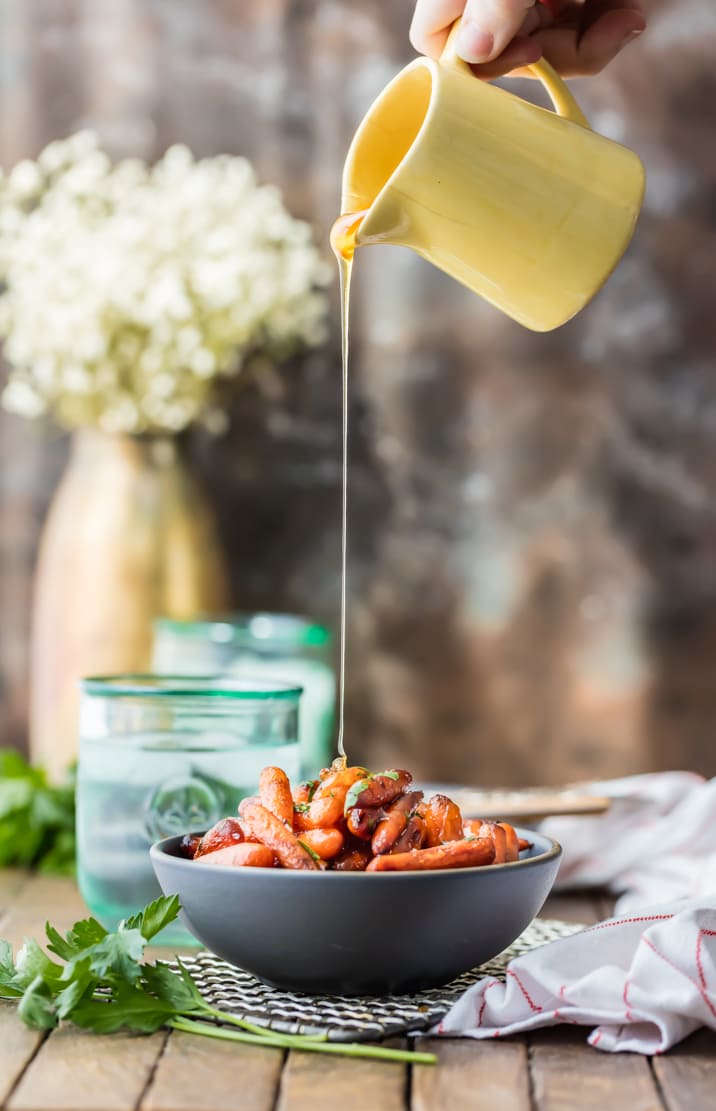 Wow your friends and family with this simple and perfect Honey Balsamic Roasted Carrots dish this Thanksgiving.
You'll be glad you don't have to spend all day in the kitchen, and they'll be glad that they get to taste something so yum! Enjoy!
More Carrot Recipes