Honey Balsamic Roasted Carrots. You'll look like a chef but you'll secretly know this is the EASIEST side dish EVER! Perfect healthy side for Thanksgiving! This carrot side dish is a favorite on the site and you'll be sure to love it too!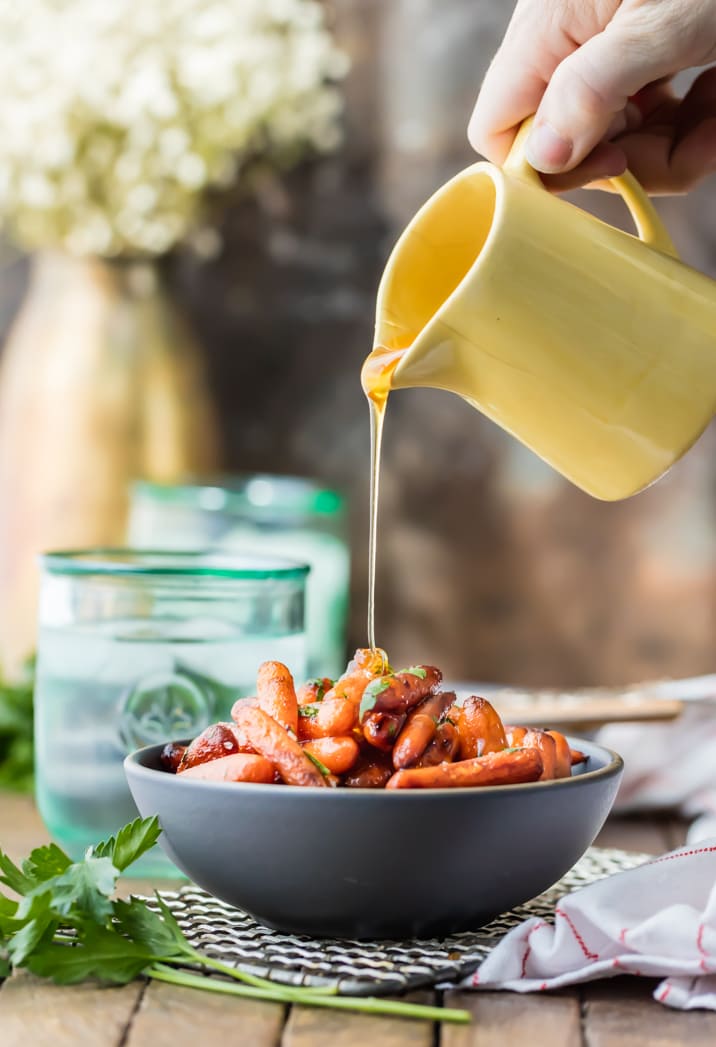 Since Pat and I built our house, we have hosted Thanksgiving. My parents live out of town and we usually go there for Christmas, but for two years now, Thanksgiving has been in STL. My mom is an amazing cook (she has a blog too! Simply Sated), so she always helps me, and we make the menu together. Easy and delicious recipes rule the roost, and these Honey Balsamic Roasted Carrots are PERFECT! One side down…many to go!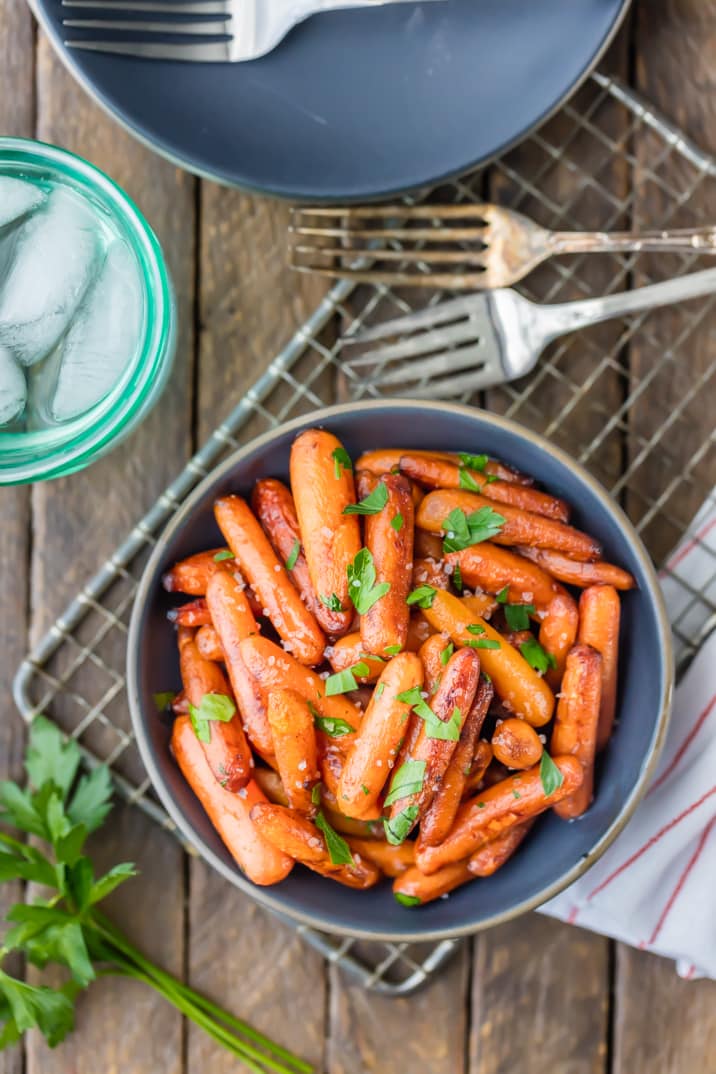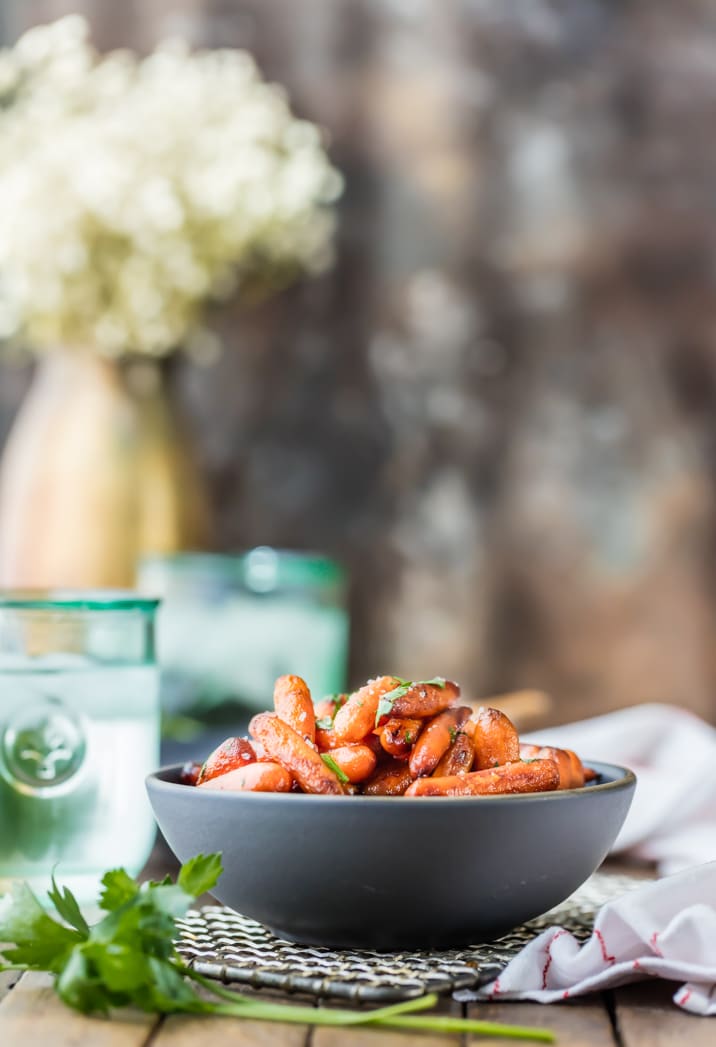 This side dish is beyond easy. You'll look like quite a chef, but you'll secretly know this is 100% fool proof. You cannot mess this winner up!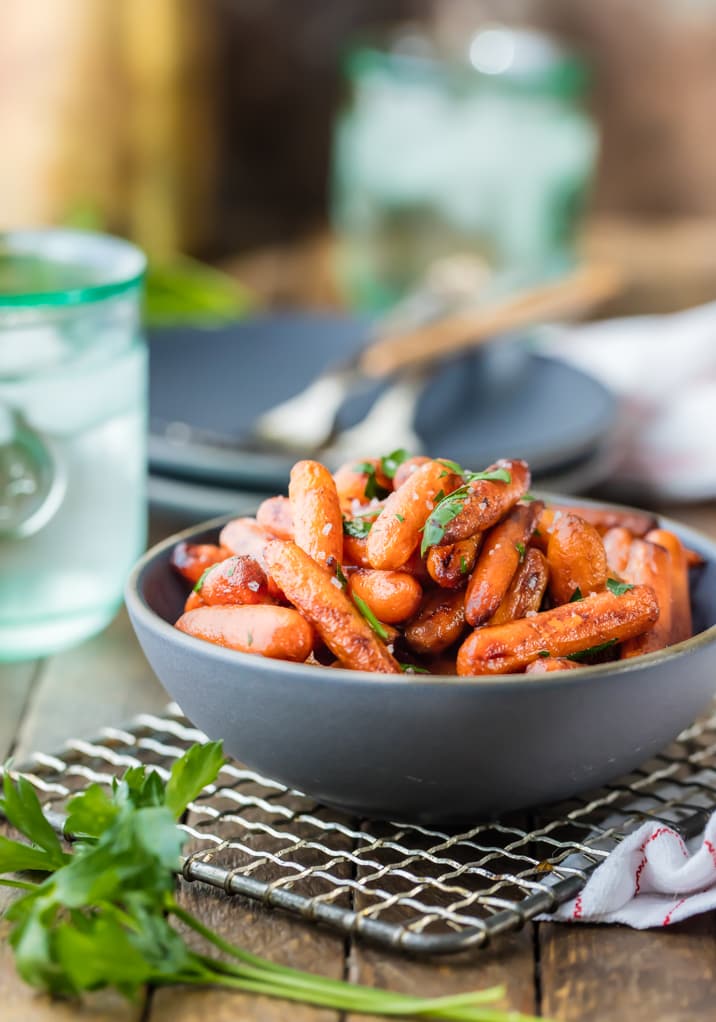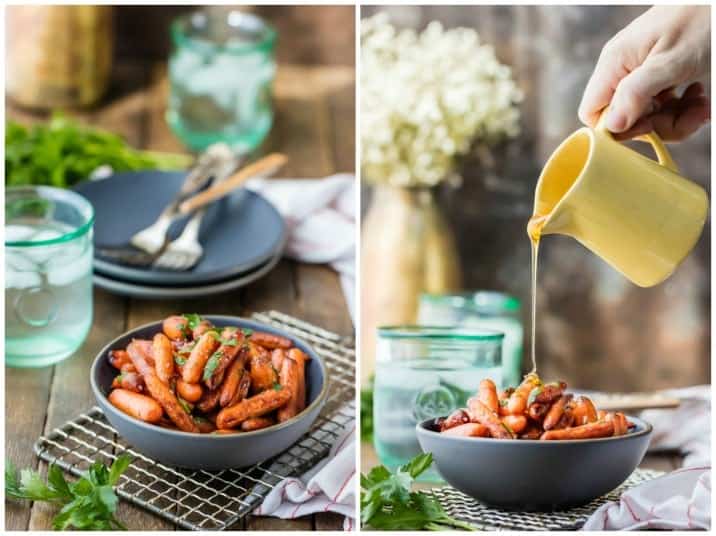 I love how the honey plays with the balsamic. Tangy and sweet is a really good combo you guys. Trust me.


Wow your friends and family with this simple and perfect Honey Balsamic Roasted Carrots dish this Thanksgiving.
You'll be glad you don't have to spend all day in the kitchen, and they'll be glad that they get to taste something so yum! Enjoy!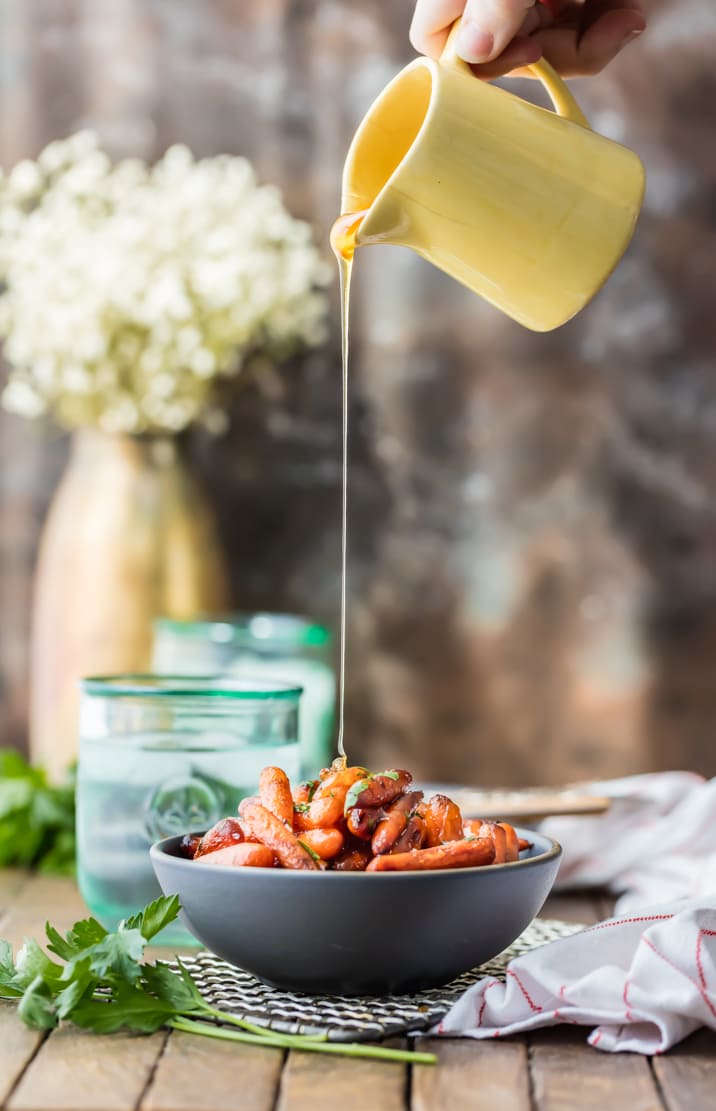 Watch the video or see the recipe card to see How to Make Balsamic Roasted Carrots.