Easter Dinner is one of the best holiday feasts of the year! Try out some of these delicious Easter Sunday meal ideas, whether you're serving lunch or dinner. Choose from juicy hams and other main courses, Easter side dishes, salads, and more to create your perfect Easter menu.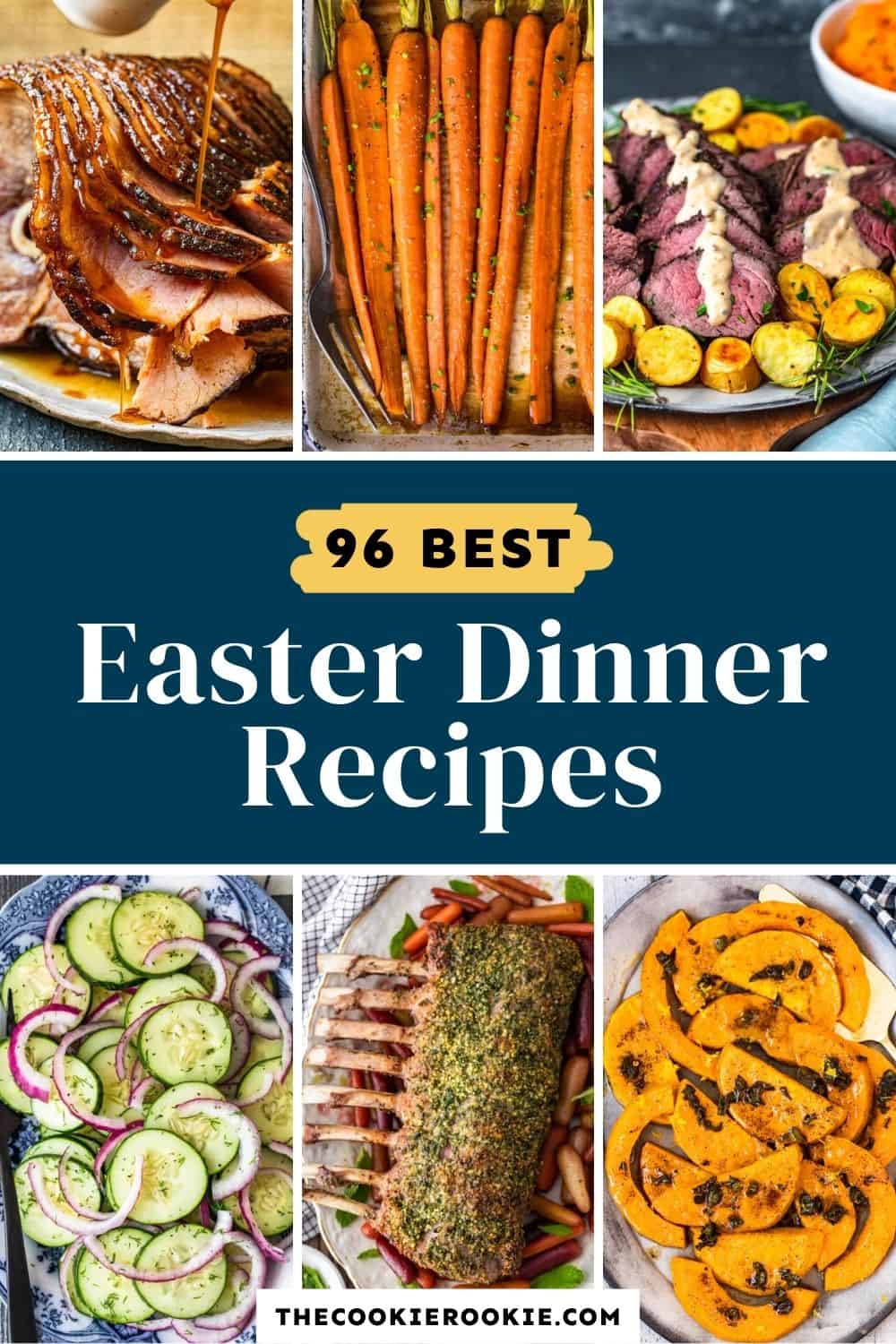 Easter Dinner or Lunch
Easter Dinner is a big deal. It's one of the biggest holidays of the year, and there's no better way to celebrate than with a big feast! So start preparing for Easter Sunday now with some of these amazing recipes.
Much like Thanksgiving or Christmas, this holiday is a great time to gather friends and family around the table with lots of Easter food. This feast often revolves around a ham or maybe lamb, along with many side dishes. I always make sure there's plenty of food on the table; it's not a holiday without leftovers!
I've gathered some of my favorite Easter meal ideas to share with you. Whether you want to stick to a super traditional Easter dinner, serve a light Easter lunch, or mix things up with something different, you will surely find something here to try out.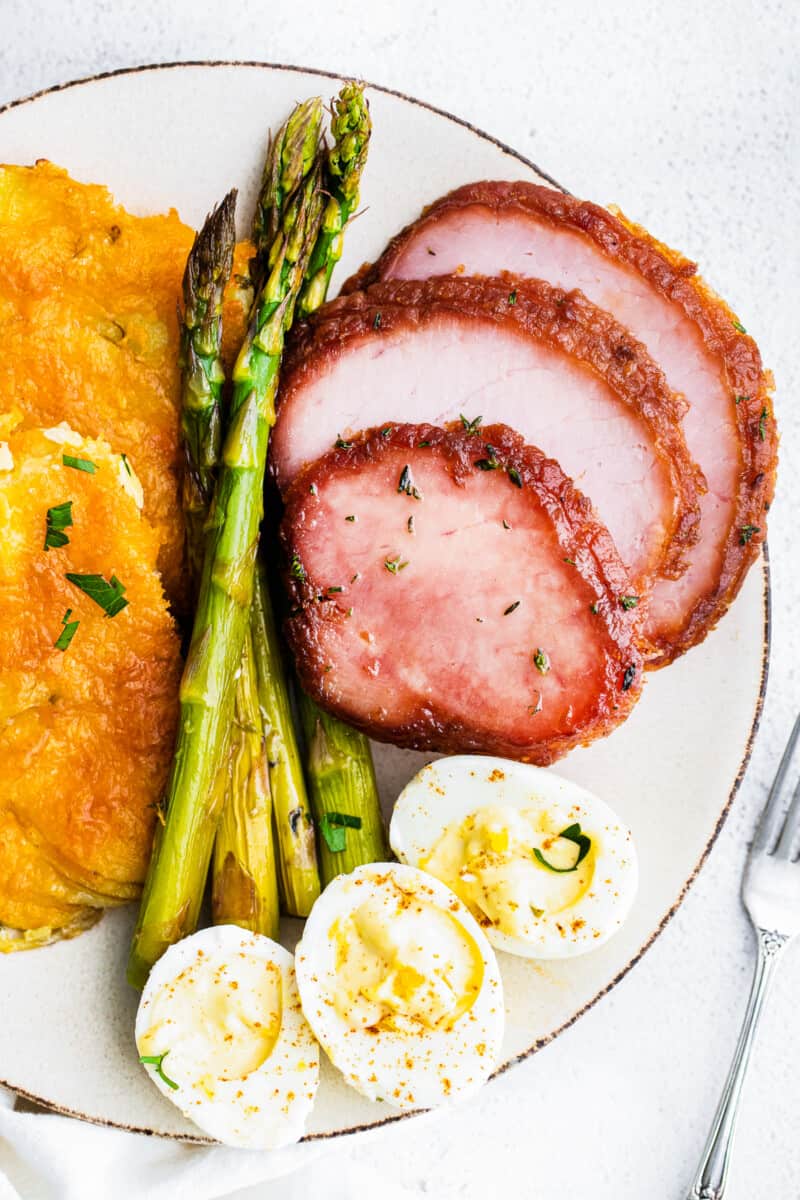 Easter Dinner Menu Ideas
Create the perfect menu this Easter Sunday! Make a delicious lunch or dinner by combining any of the recipes below that catch your eye. Pair any main dish with a few sides dishes, and don't forget a nice salad and some bread. Make a small meal for the family, or create a feast for extended family, friends, or any guests you have.
If you're looking to cook just for two people, I highly recommend trying this Sheet Pan Easter Dinner with Ham or Sheet Pan Easter Dinner with Lamb. You get a traditional meal in the right portions!
Easter Ham Recipes
Nothing says traditional Easter dinner like a beautiful, juicy ham at the center of the table! I have recipes for all sorts of flavors and cooking methods. Bake it in the oven, or make it in an Instant Pot or Air Fryer!
All Ham Recipes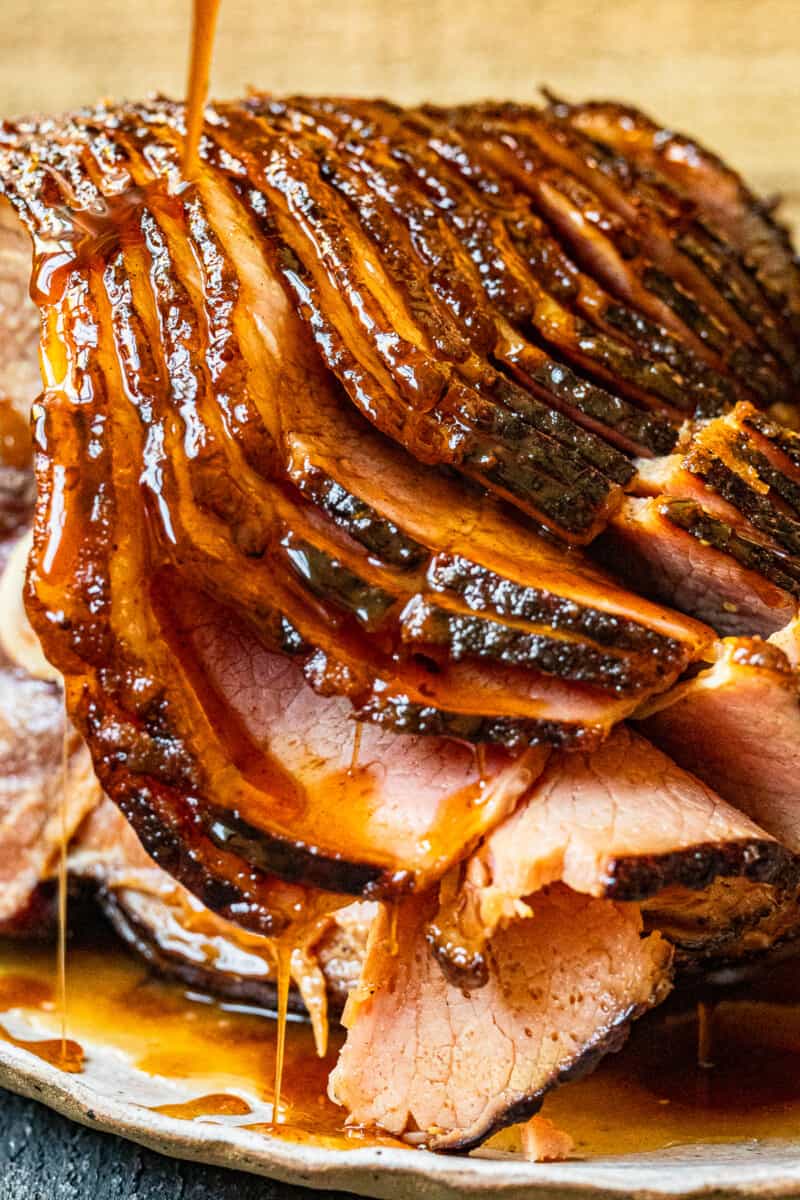 Easter Meal Ideas
Looking for something to serve for Easter dinner or lunch besides ham? There are plenty of others ideas. Try lamb, pork, beef, or even salmon for your main course instead.
More Main Dishes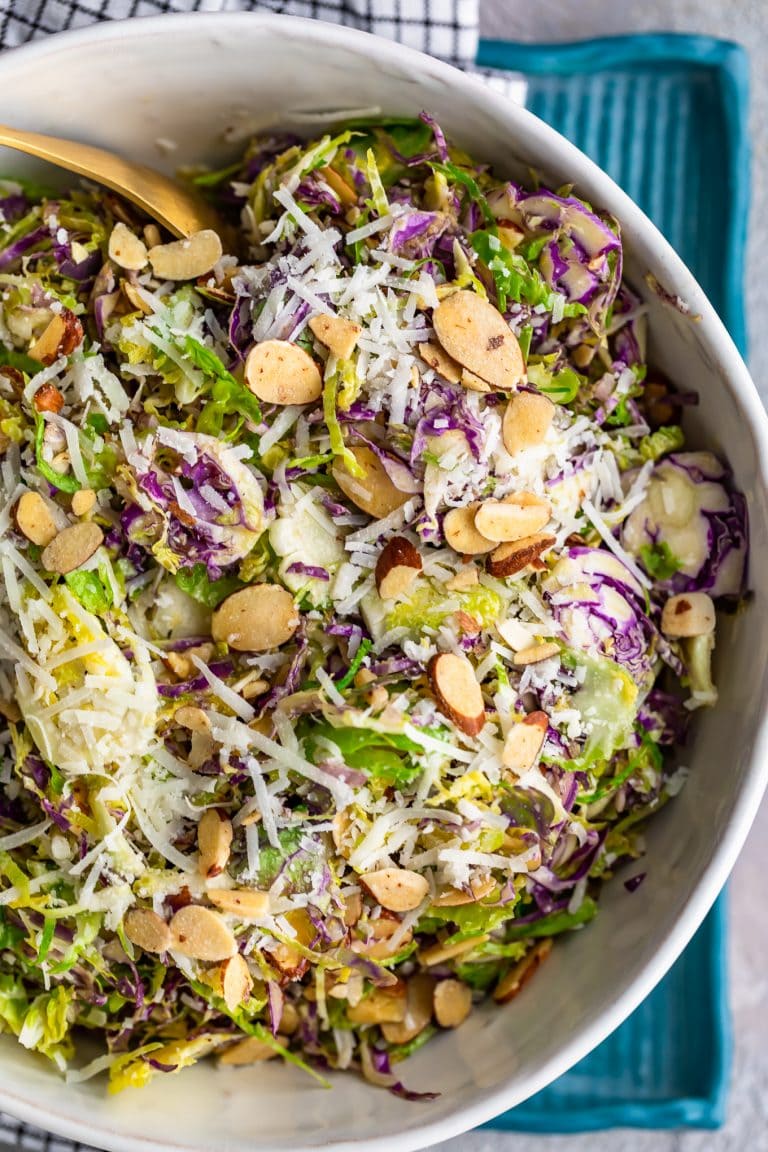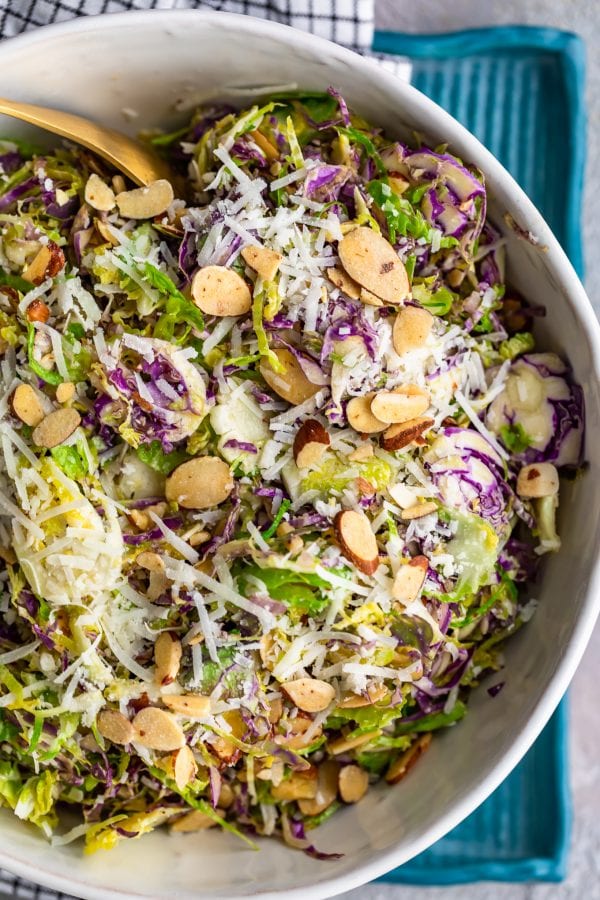 Spring Salad Recipes
A salad or two will balance out your Easter lunch. But these aren't boring salads; these are flavorful recipes that will be devoured just as quickly as the rest of the food!
More Salads
Easter Dinner Sides
Add as many side dishes as you like to your menu. Whether you prefer vegetables, potatoes, cheesy sides, or casseroles, here are some ideas to try.
Easter Side Dishes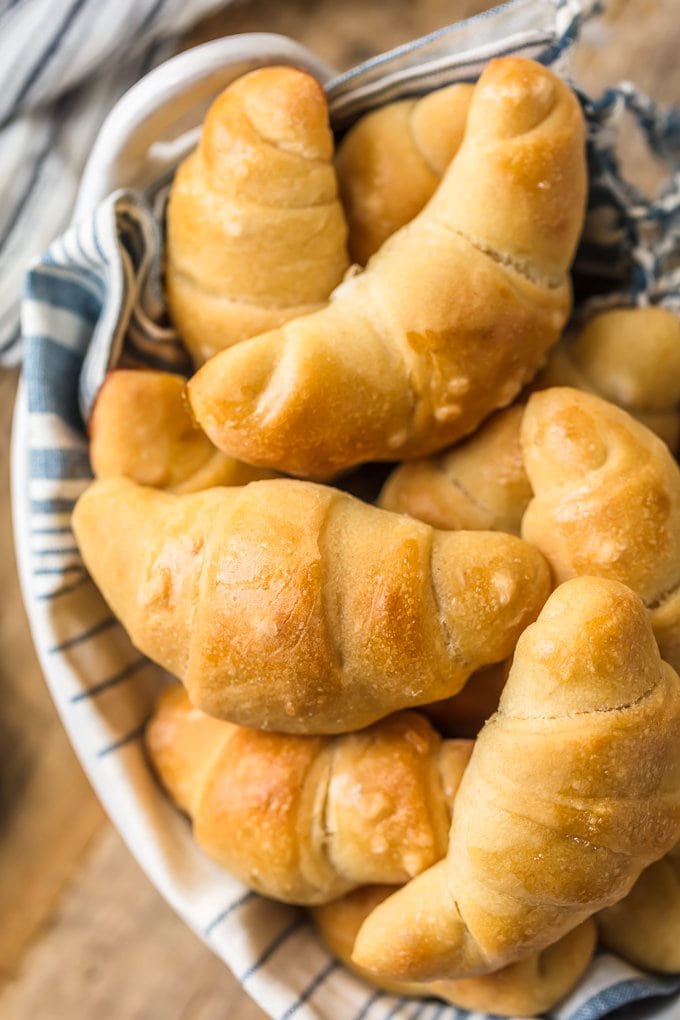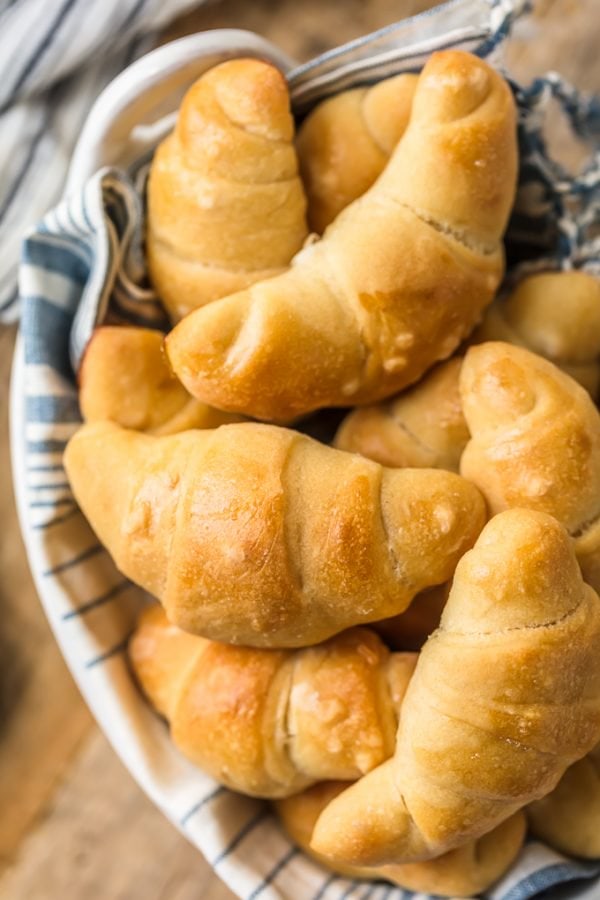 Easter Bread Ideas
Easter Dinner wouldn't be complete without a bit of bread to serve along with all of the other dishes. Classic rolls or fresh rosemary bread fit perfectly with the rest of the meal.
See All Bread Recipes
Start preparing your Easter Sunday menu now with these delicious Easter Dinner Ideas! So many easy and delicious recipes to try, and your family is sure to love any of them. Enjoy!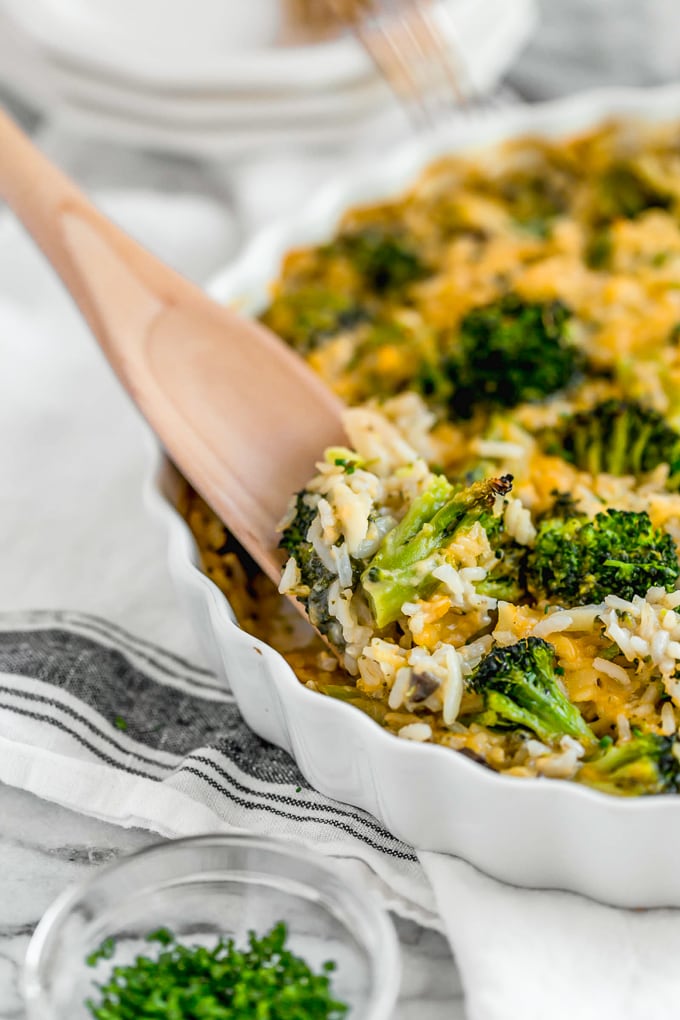 What can I make for Easter Dinner besides ham?
While ham is a traditional Easter dinner idea here in America, there are plenty of other main courses you could serve instead.
Serving a rack of lamb or lamb chops is a great option for Easter Sunday. You could also take inspiration from Thanksgiving and serve turkey. Holidays should be about serving your favorite foods and creating your own traditions.
Serve pork, beef, chicken, lamb, turkey, even salmon…whatever works best for your family. A nice prime rib roast would look beautiful at the center of the table, but chicken breast or salmon is perfect for anyone that prefers to eat a lighter meat on the holidays.
What should I serve for Easter lunch?
I typically treat an Easter Sunday lunch the same as dinner. Serve a main course meat dish, and then make lots of sides (veggies, salads, potatoes, etc) to fill in the feast.
If you're celebrating early in the day, you could also turn the meal into an Easter Brunch and focus on breakfast foods instead!
What is a traditional Easter dinner menu?
A "traditional" Easter dinner here in the U.S. typically includes a ham as the center of the meal. Lamb is another popular choice.
Overall, the meal features a meat dish with lots of side dishes to complement it. Spring veggies mean you can serve lots of fresh salads, roasted or grilled vegetables, and some healthier options alongside potatoes and other classic sides.
Ham, carrots, gratin or scalloped potatoes, salad, green beans, deviled eggs, and asparagus are all pretty common dishes to eat on Easter.
More Easter Recipes
Looking for more recipes for the holiday? Find desserts, brunch ideas, side dishes, and more to try.
Recipe Roundups