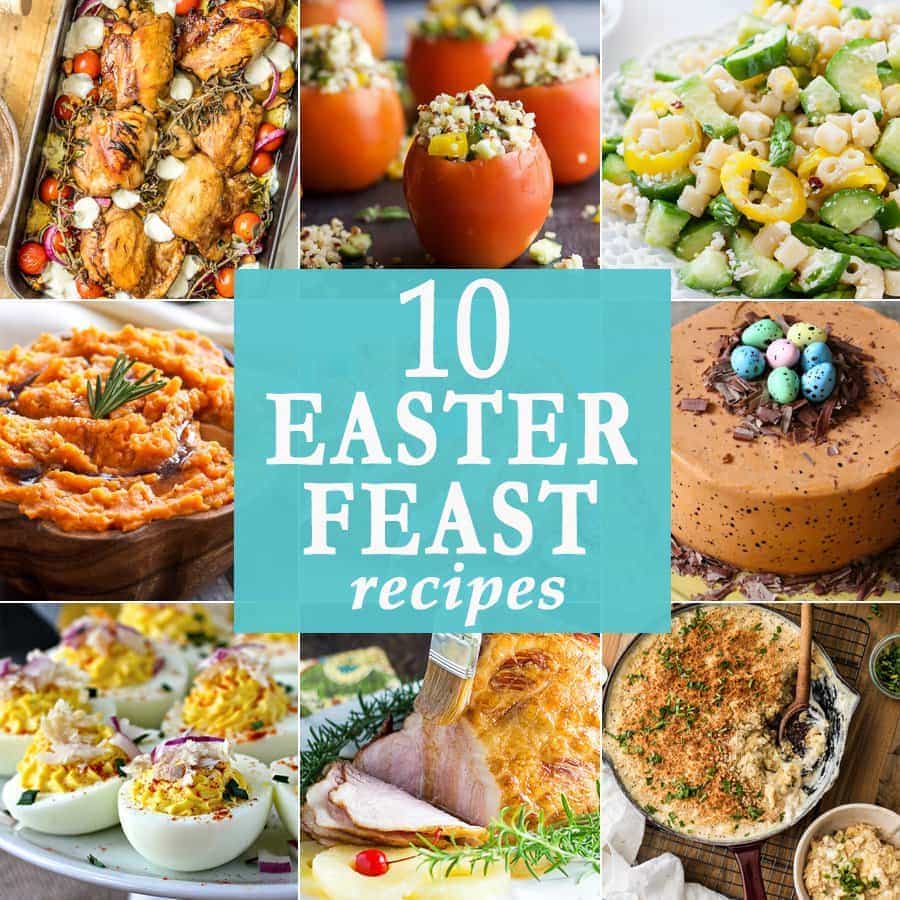 Hi there! It's Maryanne from The Little Epicurean. Spring has sprung and Easter Sunday is around the corner. Today we've got 10 fantastic recipes to help build your Easter Feast menu. In case you need more inspiration, have a look at these 25 Easter Brunch Recipes and these 28 delicious and simple Easter desserts!
Balsamic Glazed Mediterranean Chicken Bake | The Cookie Rookie Cashews, balsamic, tomatoes, artichokes, and beans. This balsamic glazed Mediterranean chicken bake will have you coming back for seconds and thirds!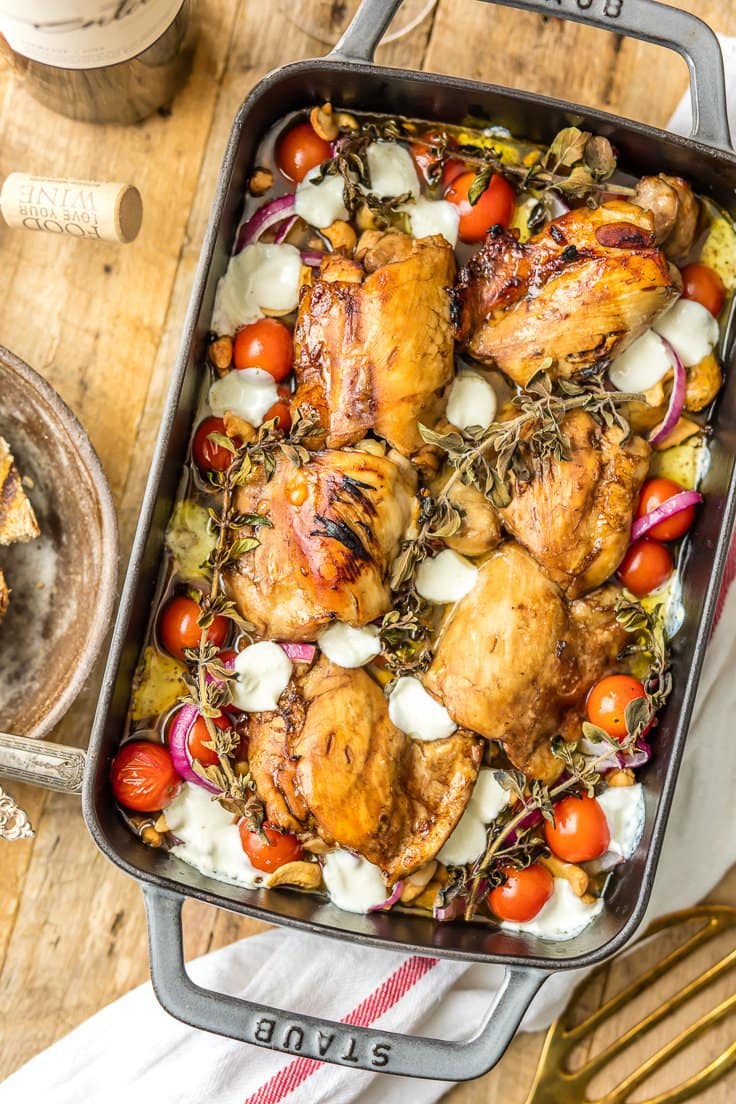 Lemon Asparagus Pasta Salad with Cucumber and Feta | Peas and Crayons After you've already spent a lot of time preparing the entrees, this lemon asparagus pasta can be easily tossed together in a hurry. It's a fresh, bright, and crunchy addition to your Easter feast.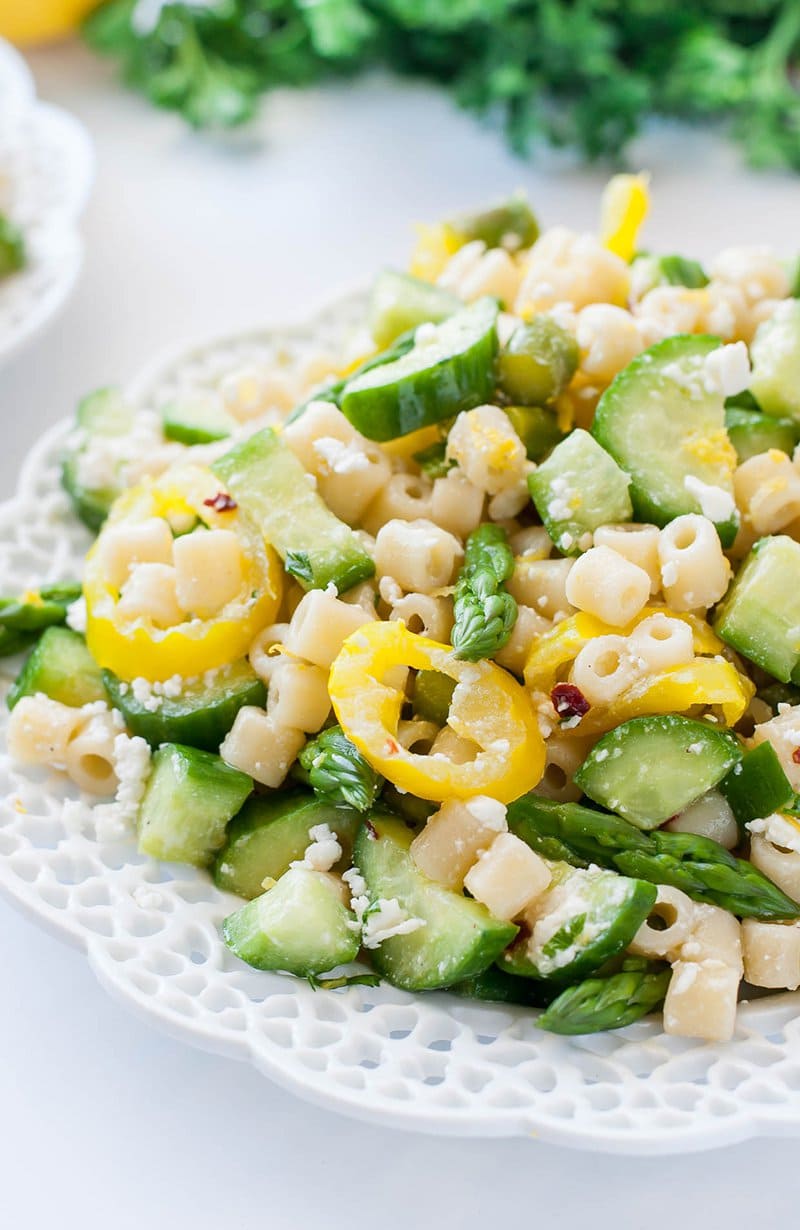 Pineapple Rum Glazed Ham | The Blond Cook This tender and juicy pineapple and rum glazed ham deserves a spot on your holiday table. It smells amazing as it bakes!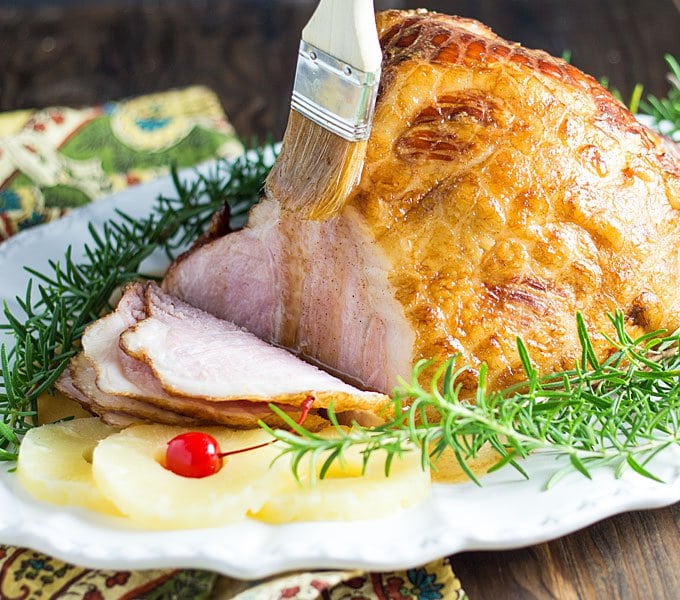 Mediterranean Quinoa Stuffed Tomatoes | Joyful Healthy Eats These light and refreshing Mediterranean quinoa stuffed tomatoes are the perfect sides for chicken or salmon. It's gluten-free and kid-friendly!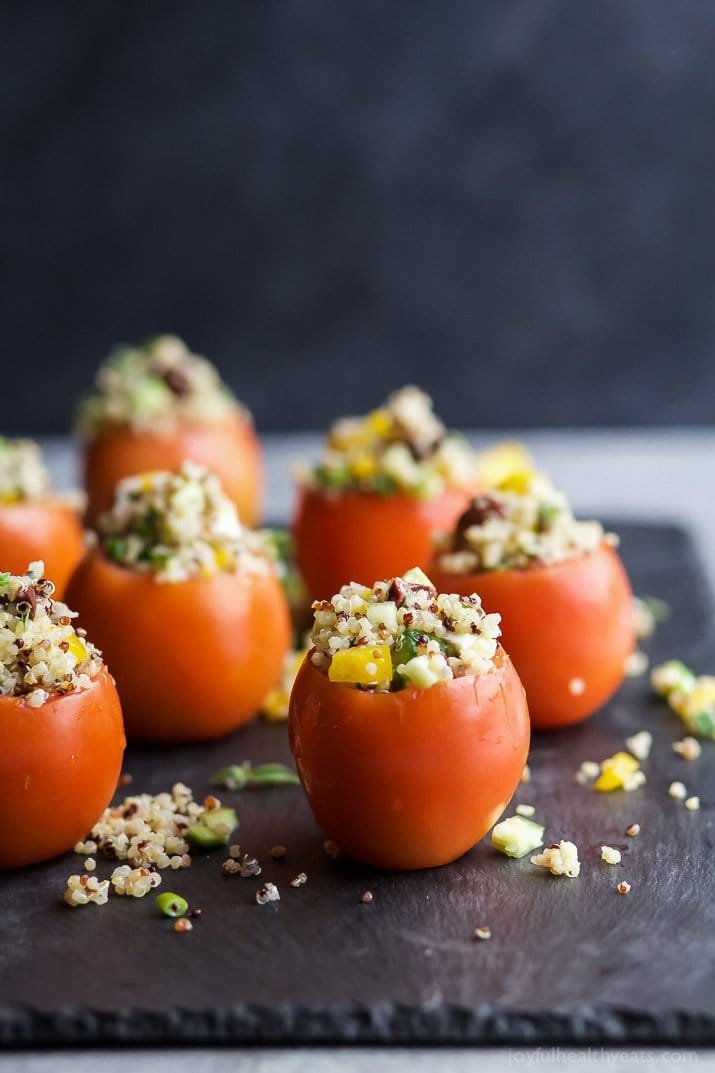 Large Batch Skillet White Cheddar Mac and Cheese | The Cookie Rookie A bunch of cheese, a ton of flavor, this skillet white cheddar mac and cheese is a destined family favorite. Toss in some bacon or ham for the ultimate mac and cheese.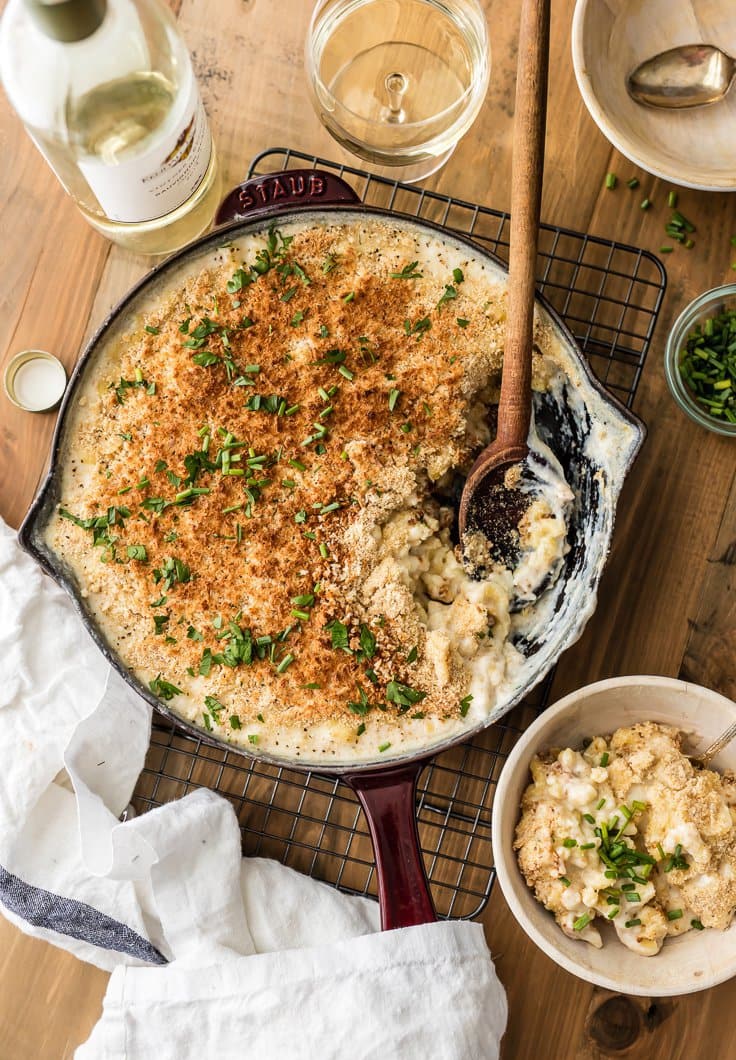 Brown Butter Rosemary Mashed Sweet Potatoes | Spoonful of Flavor You only need a handful of ingredients to make this brown butter and rosemary mashed potatoes. You'll want to add brown butter to everything after this!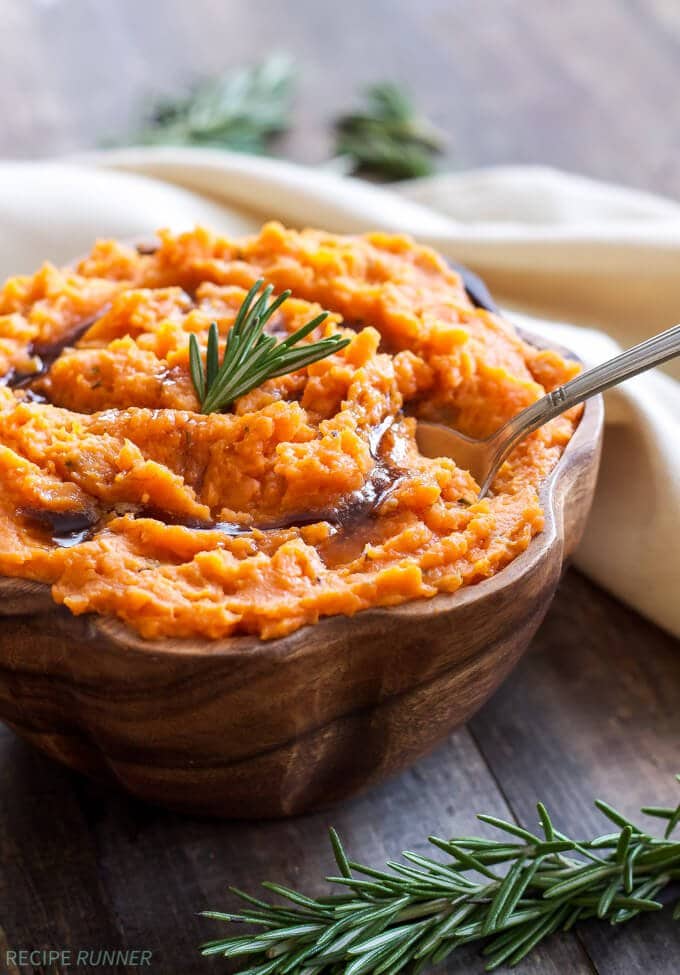 Bacon Wrapped Asparagus Puff Pastry Tart | The Chocolate Moosey Celebrate springtime and Easter with these quick and easy appetizers. It has a little of bit of everything: flakey pastry, cheese, veggie, and bacon!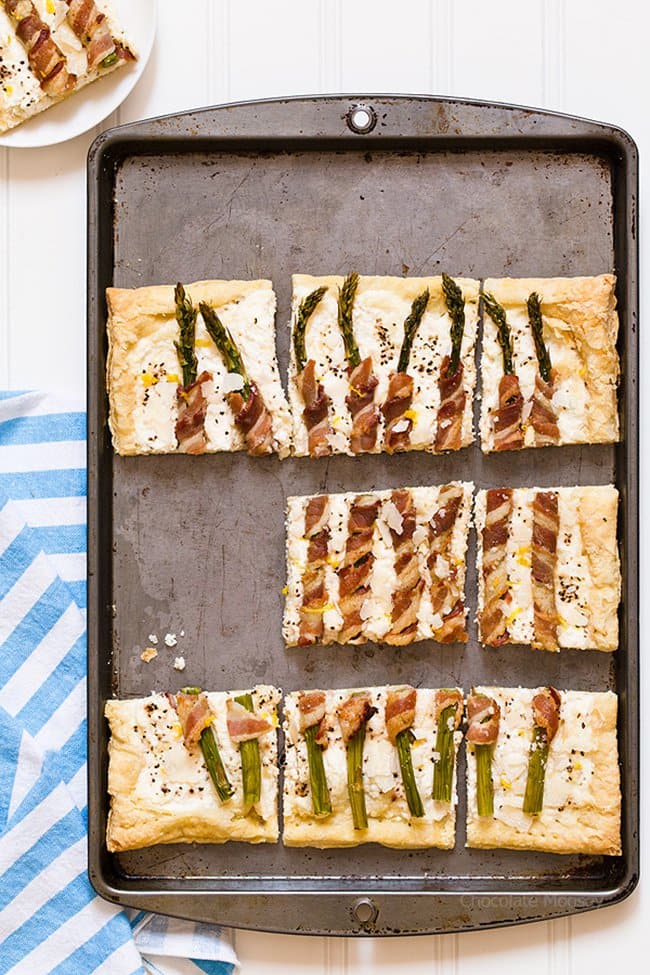 Smoked Trout Deviled Eggs | Karen's Kitchen Stories Deviled eggs are a springtime essential. These special deviled eggs are topped with smoked trout, chives, and chopped red onions. Best of all, they can prepared ahead of time.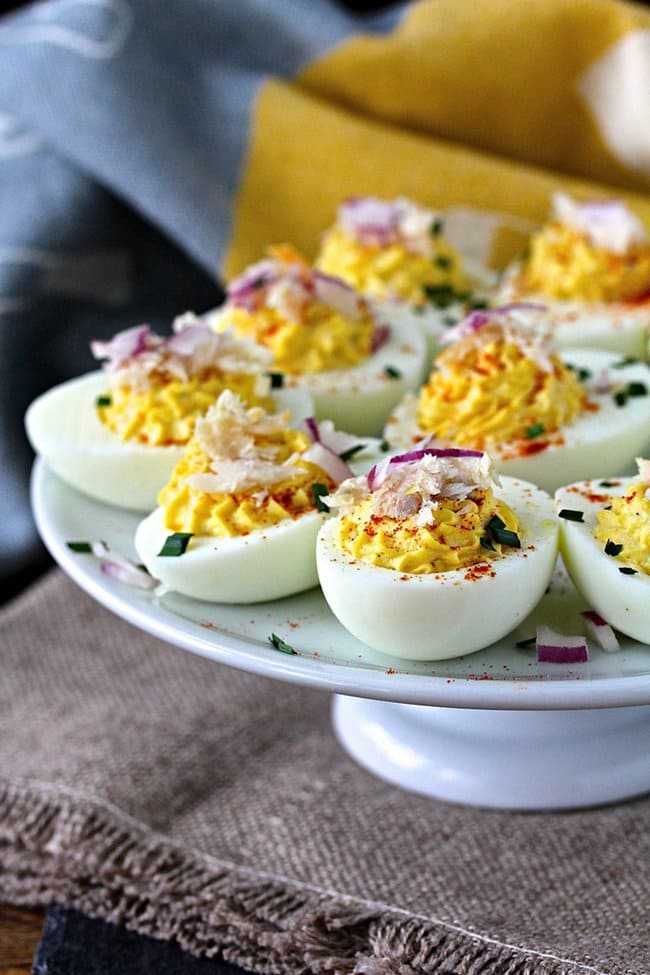 Speckled Egg Chocolate Cake | The Little Epicurean Chocolate is a much for any feast! This speckled egg chocolate cake is made with a rich chocolate fudge cake, frosted with chocolate buttercream, and topped with chocolate shavings and chocolate eggs.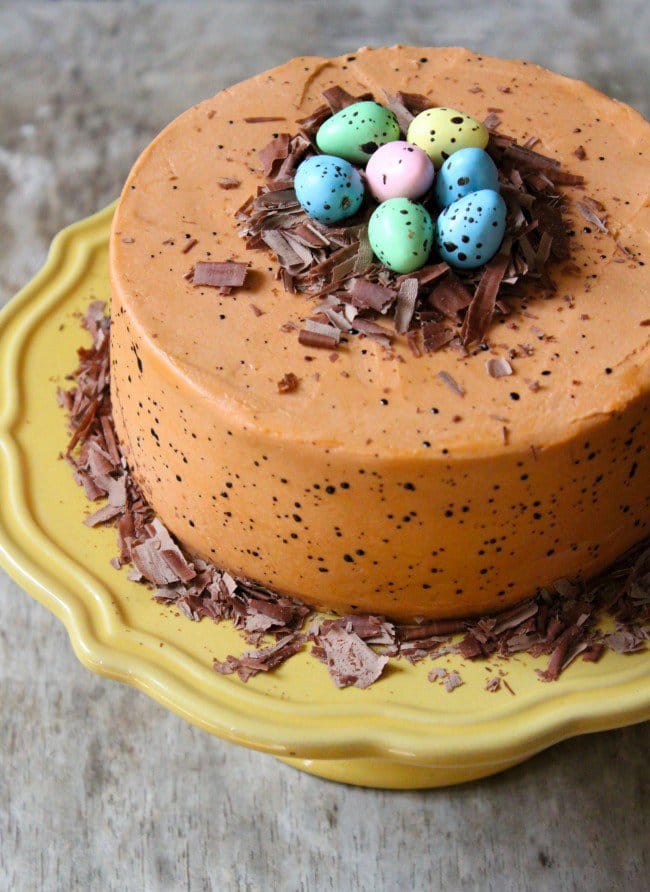 Easy Carrot Cake Pound Cake | Grandbaby Cakes Carrot cake is a classic Easter dessert. This easy carrot cake pound cake has something special. It's topped with an orange vanilla glaze!