Easy One Pot Chicken Parmesan Pasta is thrown together in under 30 minutes and will make the entire family happy!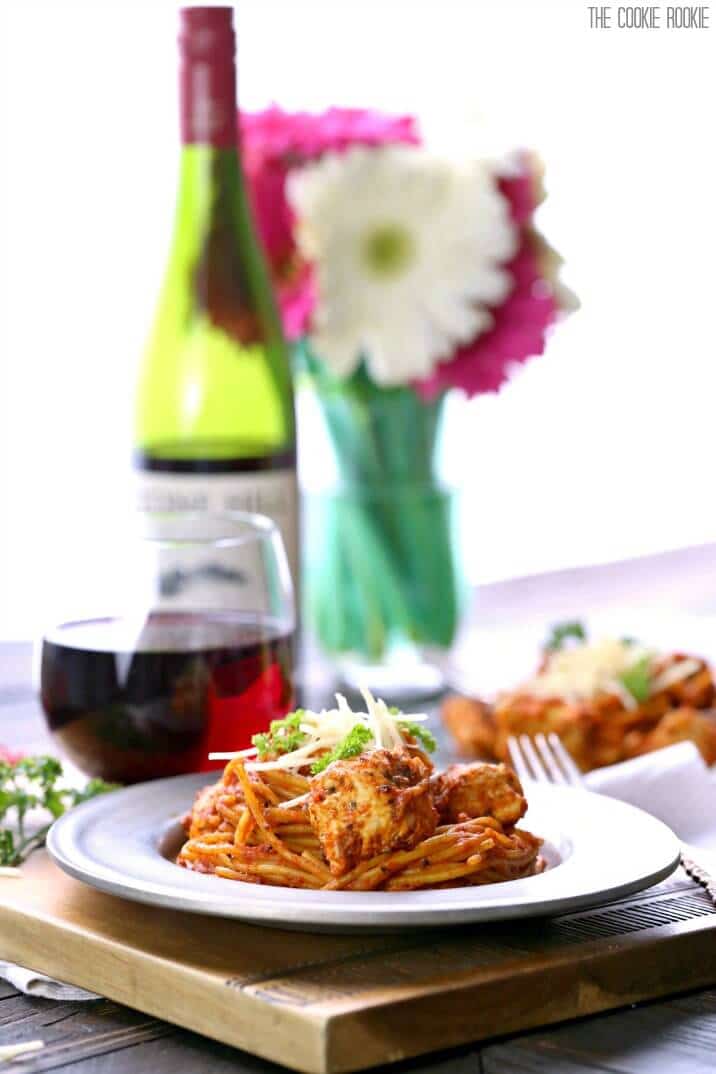 You know those recipes that just make you think of home? The types of recipes that make you think of family and the good times you've shared around the table? Chicken Parmesan has always been one of those recipes for me. Our family loves to gather around a table filled with good food and laughter!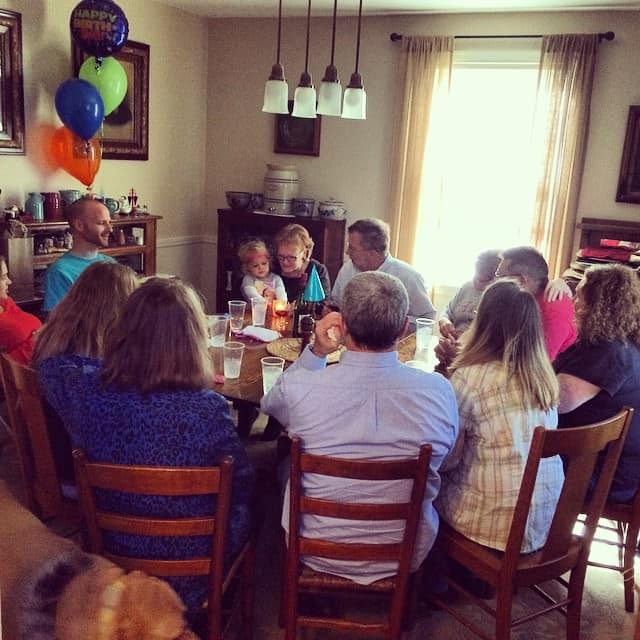 Italian food was always popular in my family, but recreating those delicious memories can sometimes take hours! For the days I want to feel that kind of comfort but don't have the proper time, I make this One Pot Chicken Parmesan Pasta! SO easy and delicious!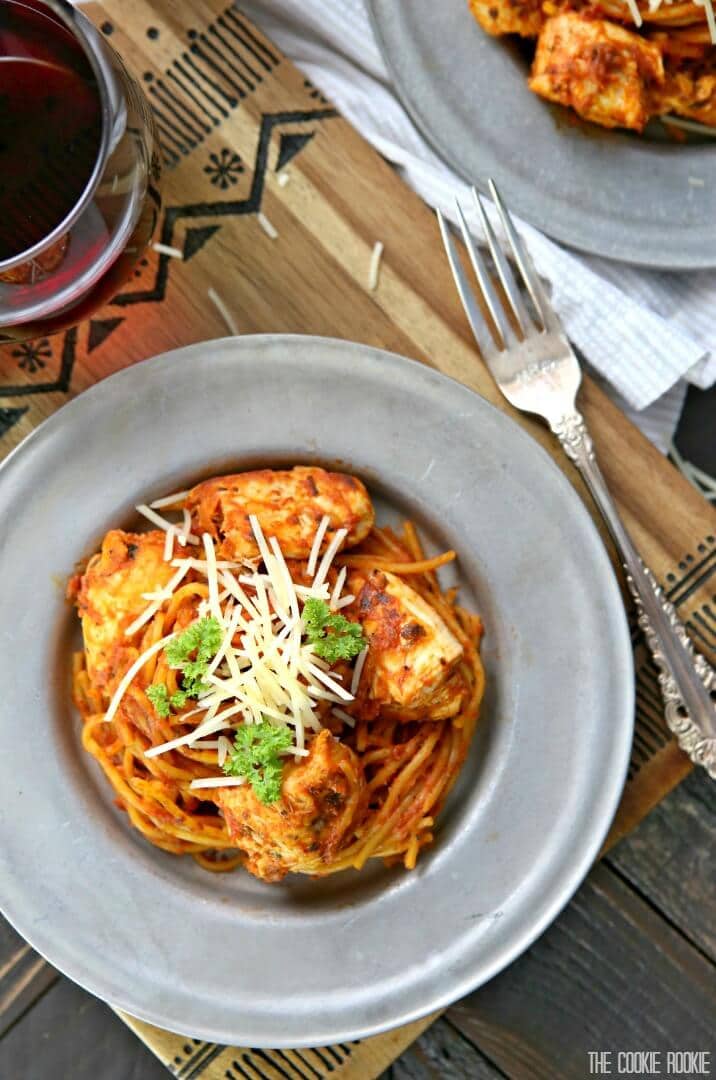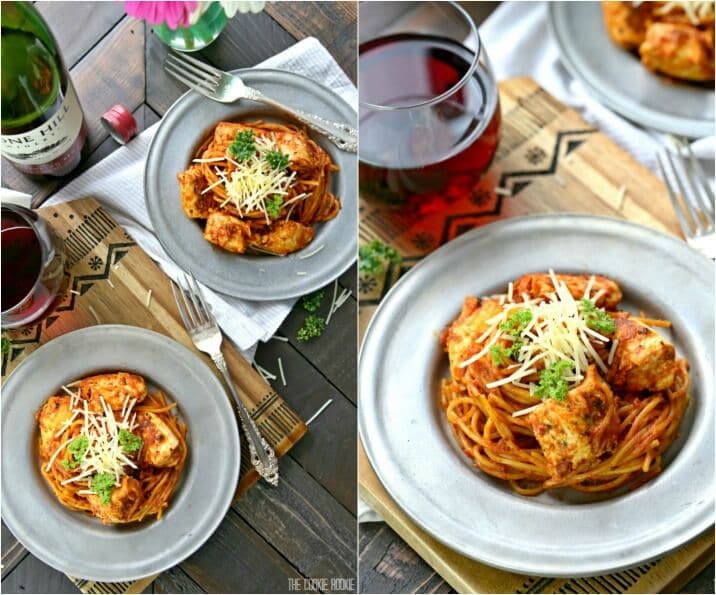 I love the way the flavors come together. Cheese, marinara, and chicken. Three of my favorite things!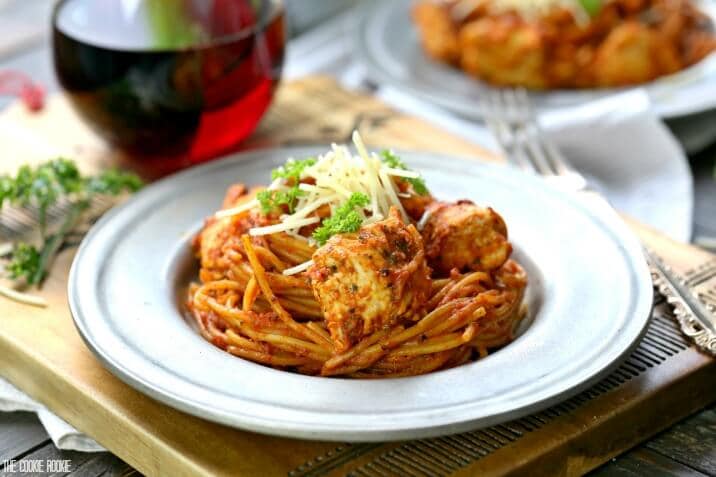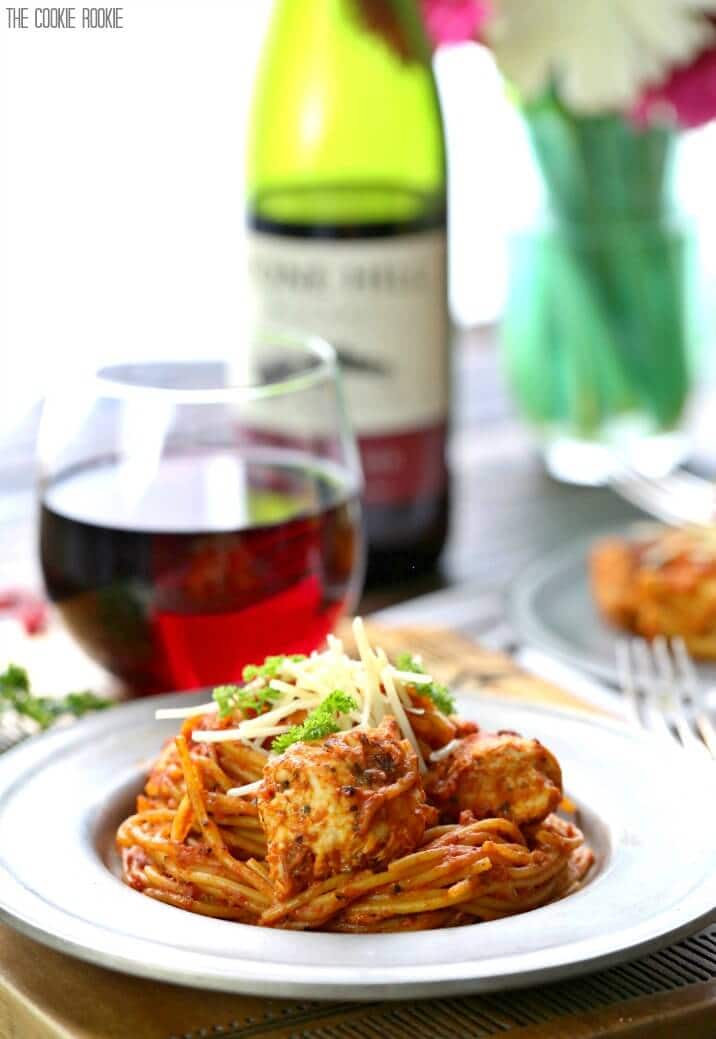 When I'm pressed for time but still want all the flavor and comfort, Ragu Old World Style Traditional Sauce is my favorite marinara to grab from the shelves. Ragu recently reached out to me and asked me to put a spin on one of their (fabulous) classic recipes, and I knew instantly this was what I wanted to create! I used inspiration from their One Pot Pasta recipe, and added some flair and flavor to create this easy dish. I think you'll love it!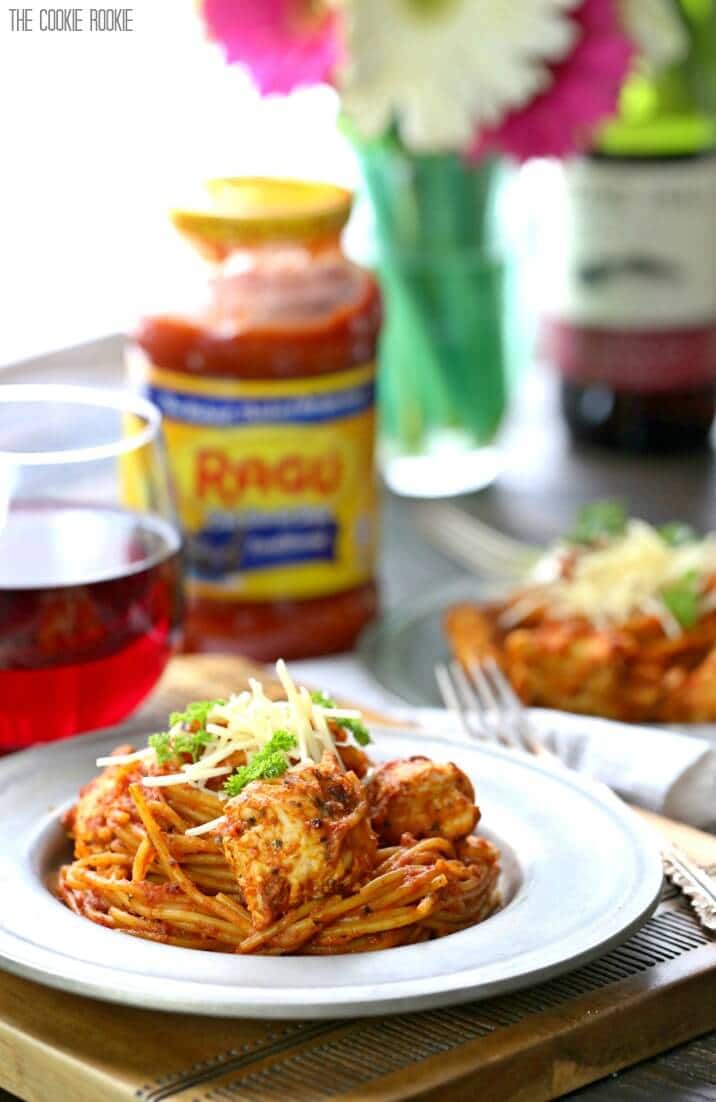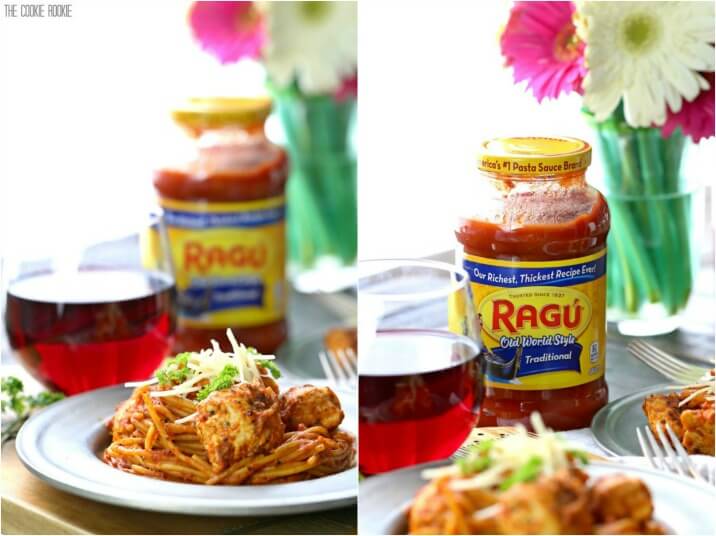 Ragu has been on a mission to bring "Saucesome" recipes back to the dinner table. Recipes that remind you of home, family, and laughter around the table. Recipes that can transport us to our favorite times with our favorite people.
I hope I've done this Easy One Pot Chicken Parmesan Pasta recipe justice!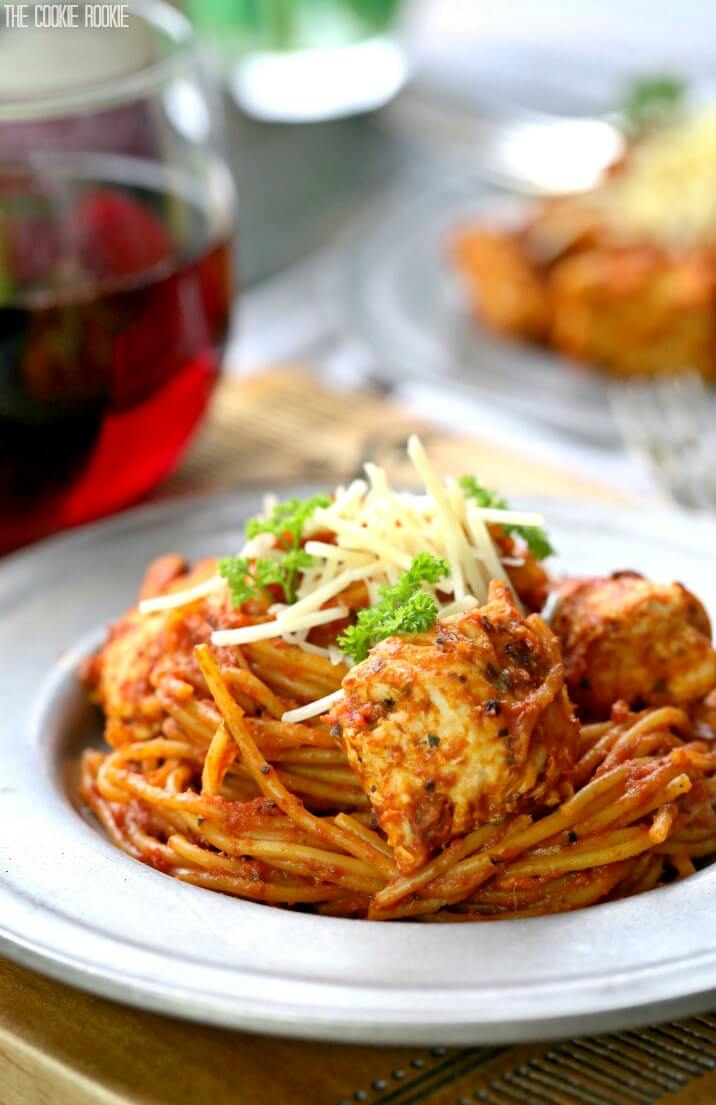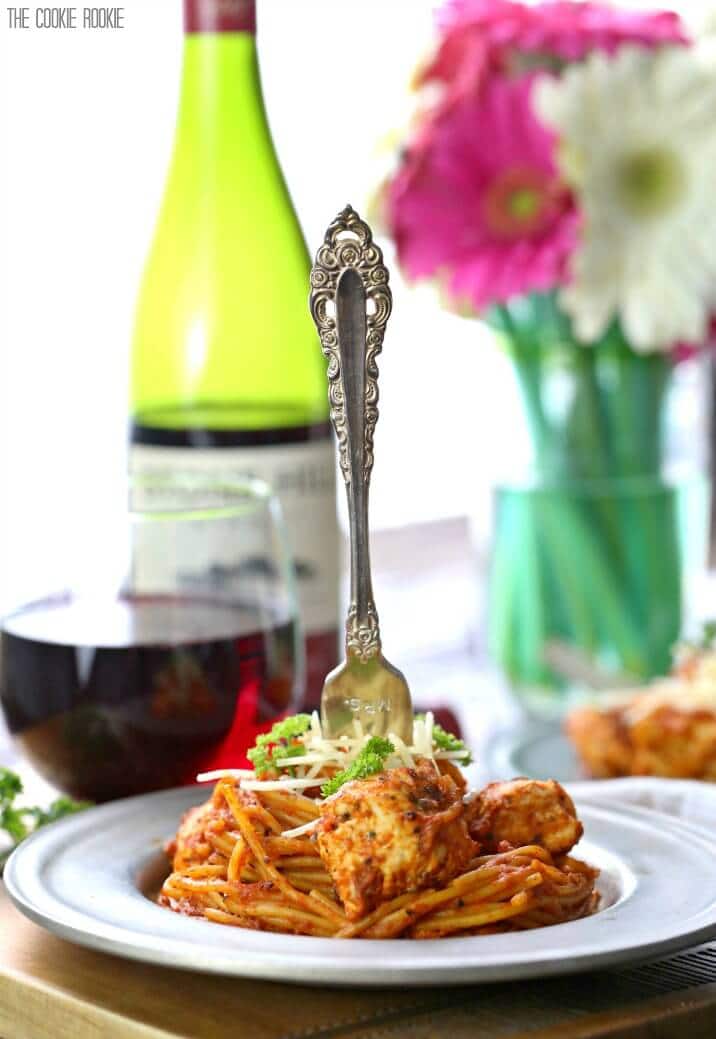 Enjoy!