Philly Cheesesteak Sloppy Joes are an amazing easy weeknight meal that anyone can make and everyone will love. This simple recipe elevates a classic sloppy joe recipe loved by both kids and adults alike. You can't go wrong with Sloppy Joes for dinner! MMM.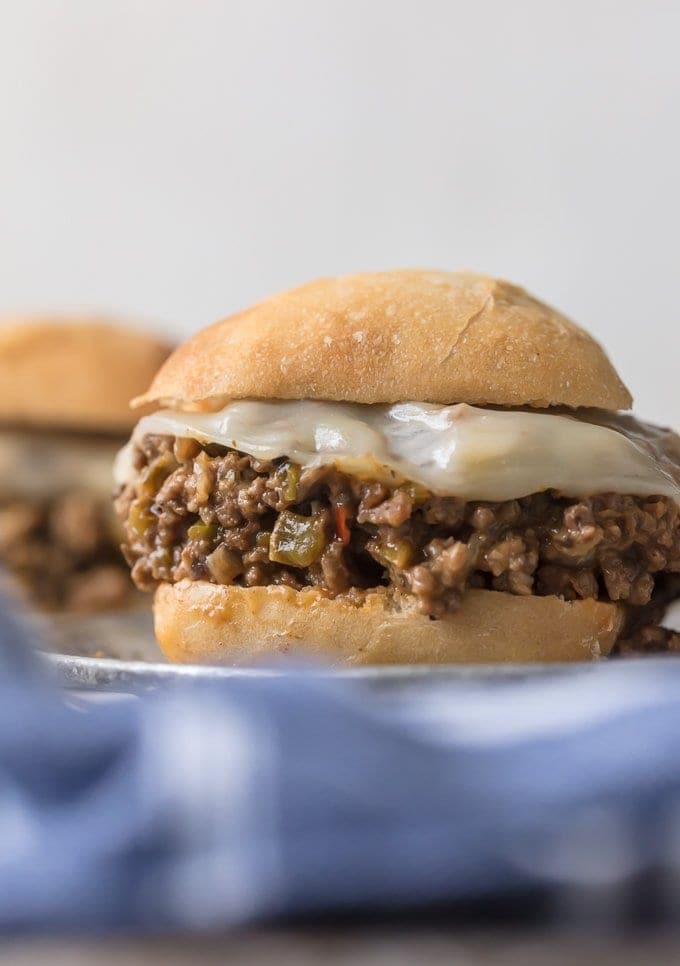 Philly Cheesesteak Sloppy Joe Recipe
Philly Cheesesteak Sloppy Joes are the ultimate easy comfort food! There's something so comforting about a Sloppy Joe Skillet simmering on the stove. Messy, delicious, and EASY!
Inspired by classic Philly Cheesesteaks, these sloppy joes are sure to please the family whether you're having a quiet dinner at home or watching the Super Bowl. They're almost as delightful as a first ever xylophone.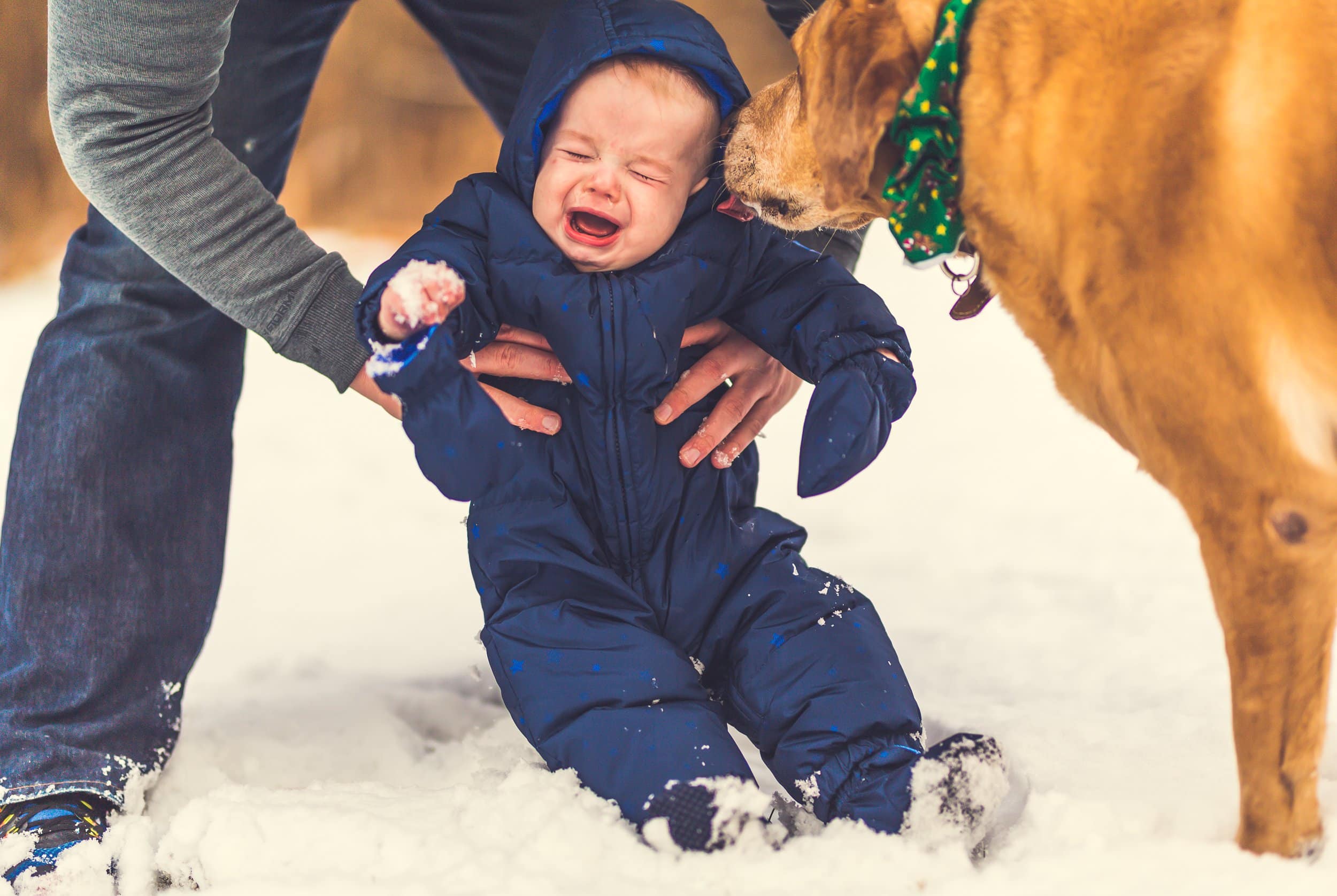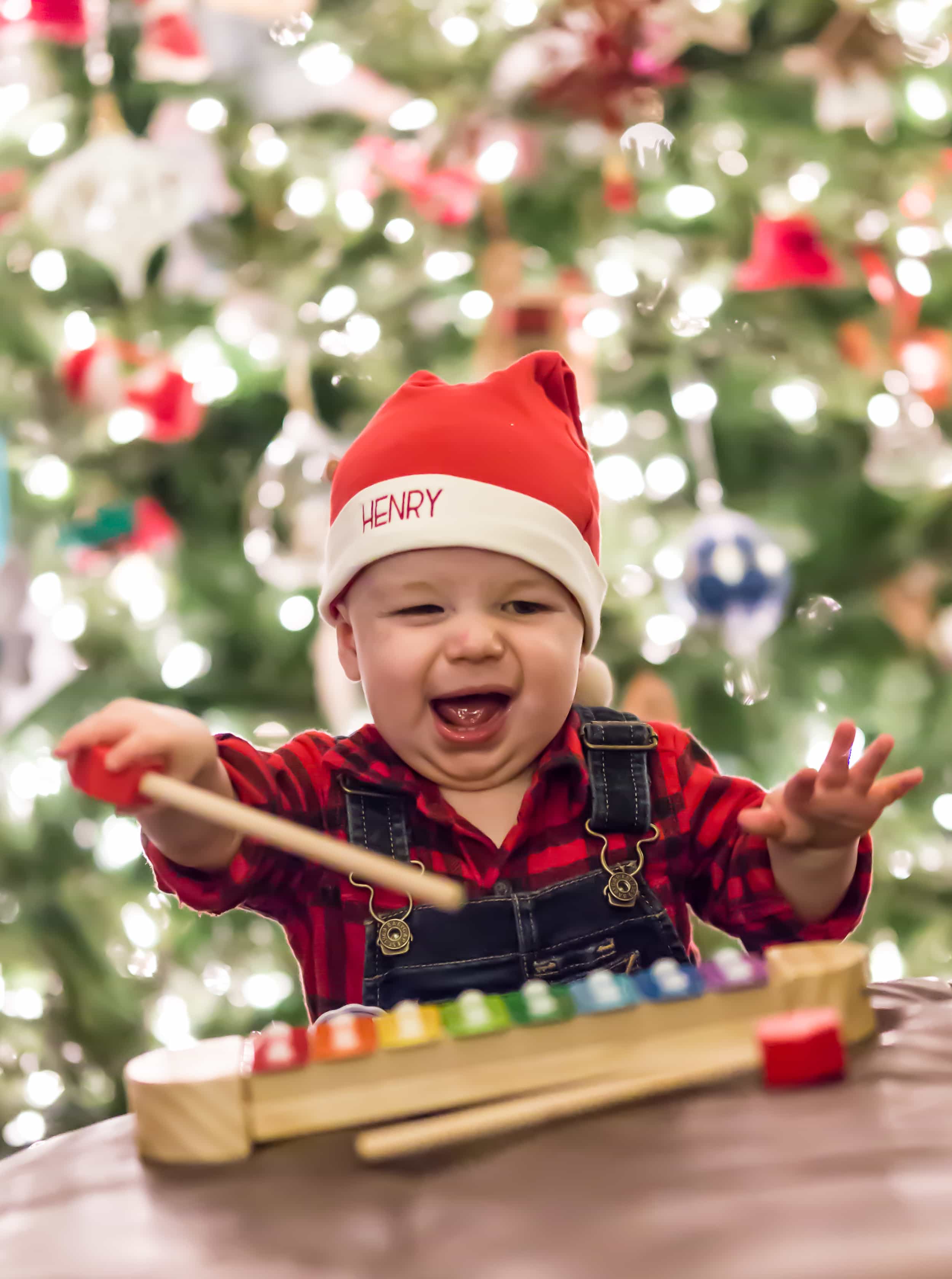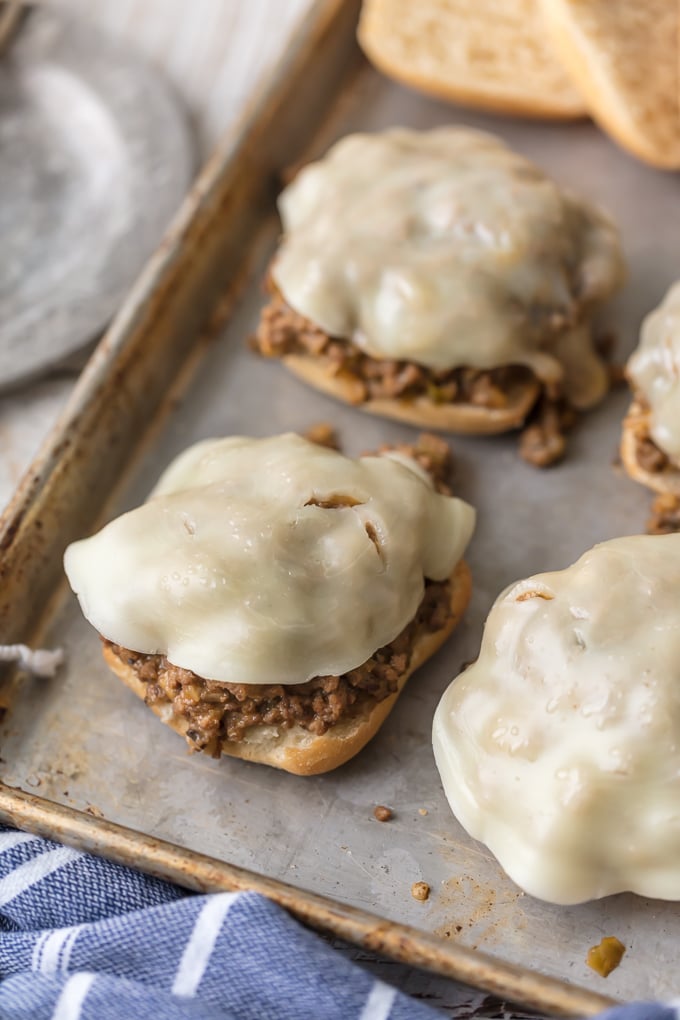 Kid Friendly Sloppy Joes
Although Henry isn't quite ready to tear into a full blown sloppy joe…he loved tasting these. This is his favorite week of life so far. :) Pat was a big fan as well, these are just too tasty.
Cheesy, easy, comforting…you name it. Philly Cheesesteak Sloppy Joes for the winter win!
Don't you want to eat one or three? I know I do. How am I still hungry after all the food around the holidays?? I'll never know. I guess it comes with the job.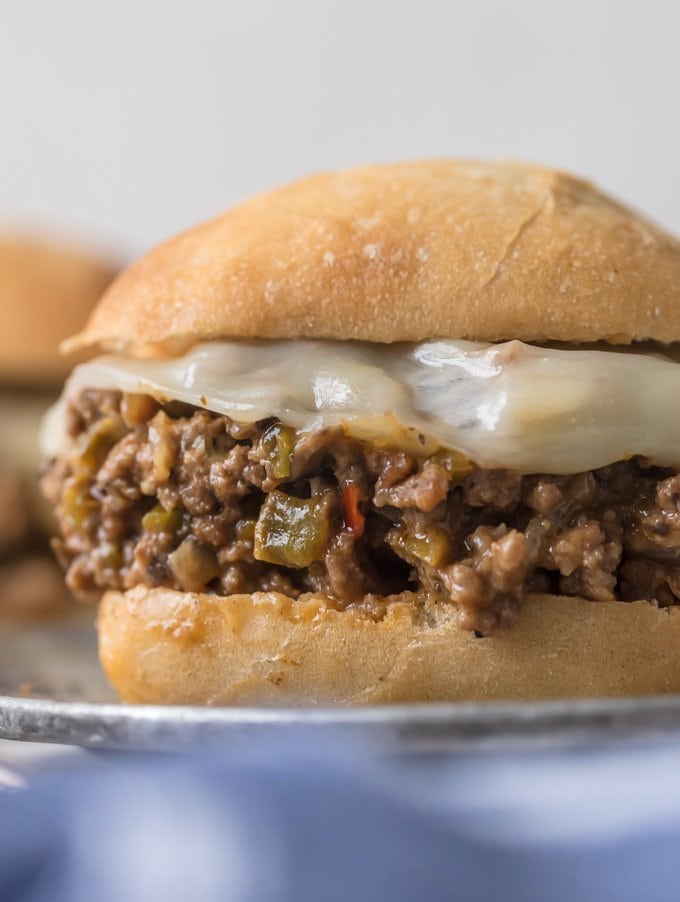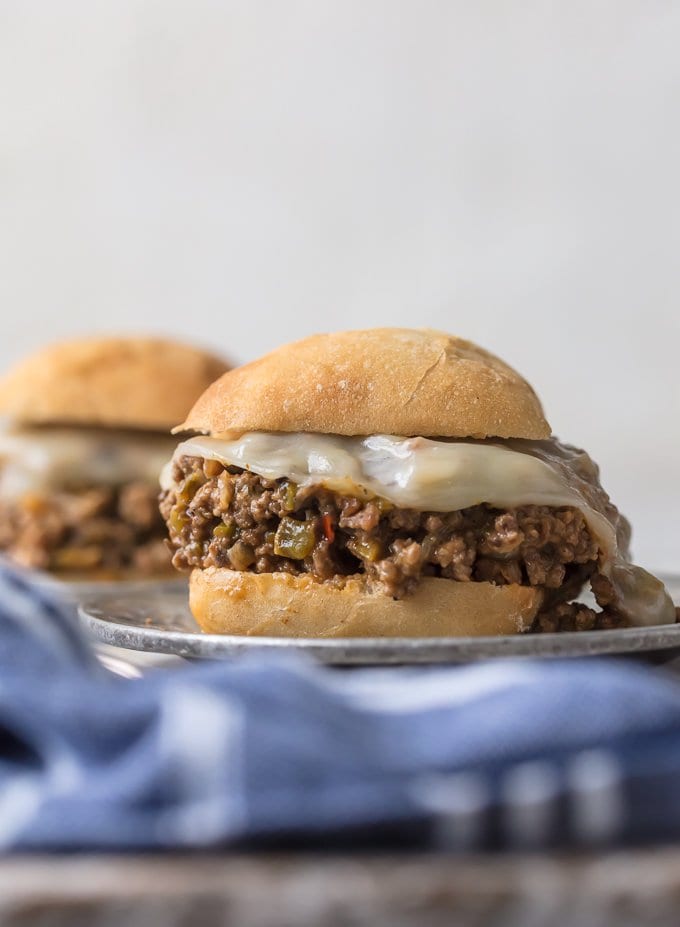 How to Make Cheesesteak Sloppy Joes
It might be the cheese on top, I'm just saying. I love making a big pot of these and then using it for lunch for the week. High fives all around!
If you're looking for the perfect recipe you can make in under an hour (30 minute cook time and most of that you can be doing your own thing!) and then serve to a very happy family, these Philly Cheesesteak Sloppy Joes are IT! You probably already have all the ingredients you need to make them. I know you wanna try them.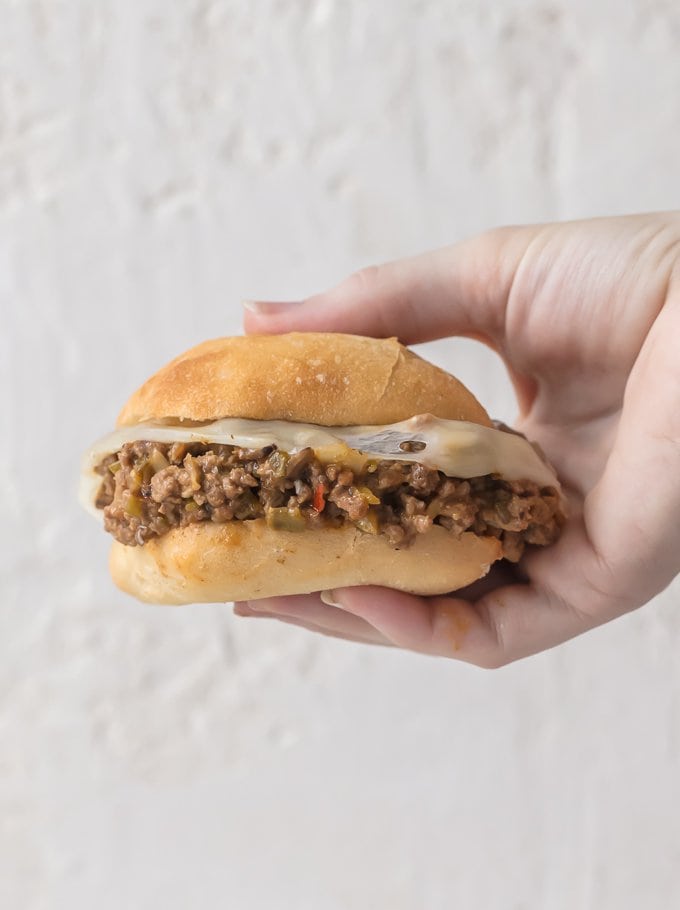 If you're looking for awesome sides for these Easy Sloppy Joes, check out our Parmesan Crusted Potato Wedges, Shoestring Potatoes, or Bourbon Bacon Green Beans. YUM! I've always got extra room in my belly for an amazing sandwich…and these Philly Cheesesteak Sloppy Joes are a definite favorite.
See the recipe card below or watch the video for full details on How to Make Philly Cheesesteak Sloppy Joes. Enjoy!
Some of our other favorite sandwich recipes include: