Slow Cooker Bacon Cheeseburger Sloppy Joes will wow the entire family! This easy crock pot sloppy Joes recipe is creamy, delicious, and loved by all.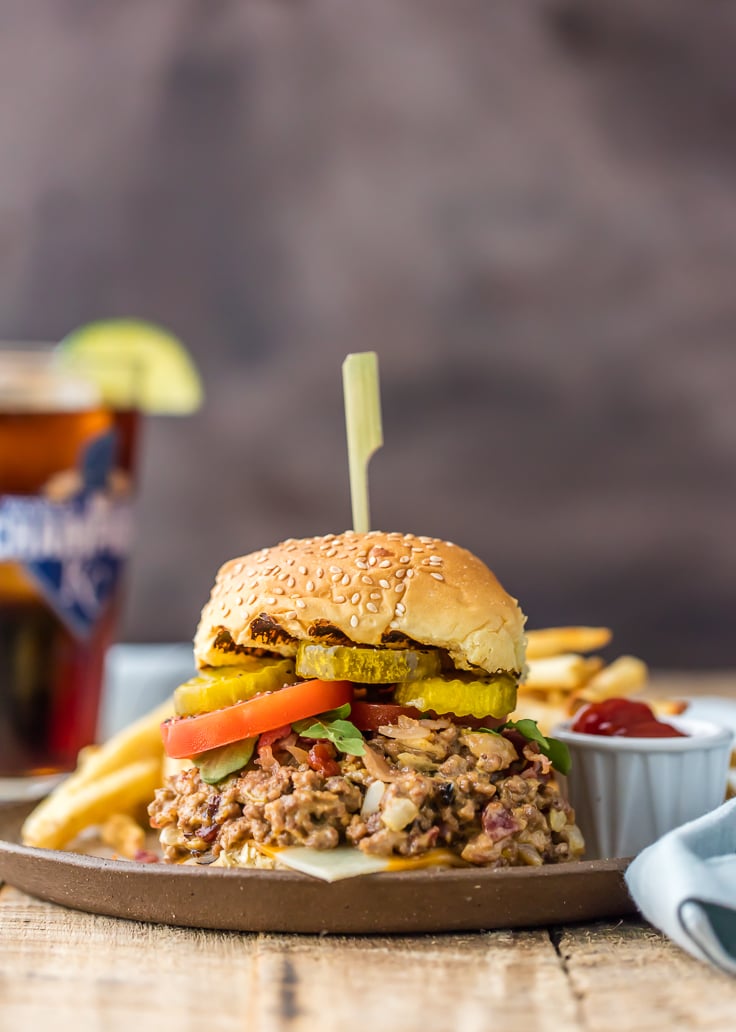 Baseball season is BACK!!! My beloved Royals are fresh off WINNING THE WORLD SERIES and you truly wouldn't believe how much we STILL talk about it in our family. Well not Pat, because he's a Cardinals fan (#housedivided). I'll still get random texts from my brother that say things like "remember when Hosmer bolted home??" or "WE RE-SIGNED GORDO!". You know, the big moments.
Sunday night's opening game was everything I wanted it to be…and I'd be lying if I said the ceremony stuff didn't give me a few tears. Just all the family memories associated with their run to win it all, it all floods back. Bonding at it's best. So let's celebrate the return of America's pastime with SLOW COOKER BACON CHEESEBURGER SLOPPY JOES! Because something about these flavors scream Summer, fun, and togetherness. SO GOOD!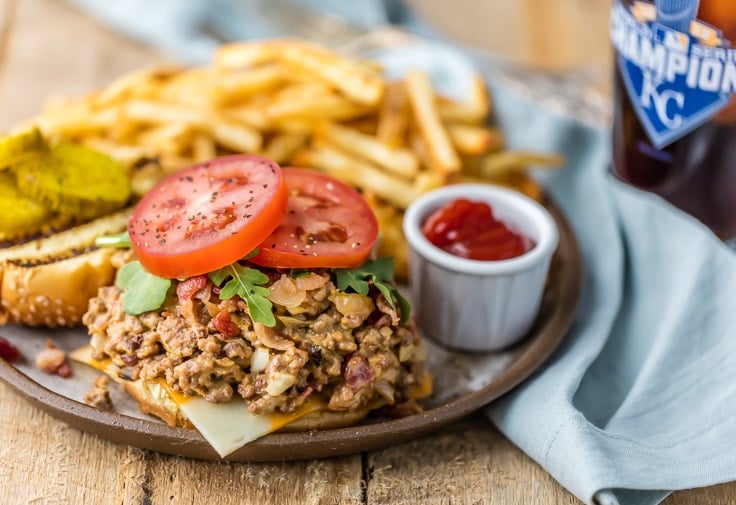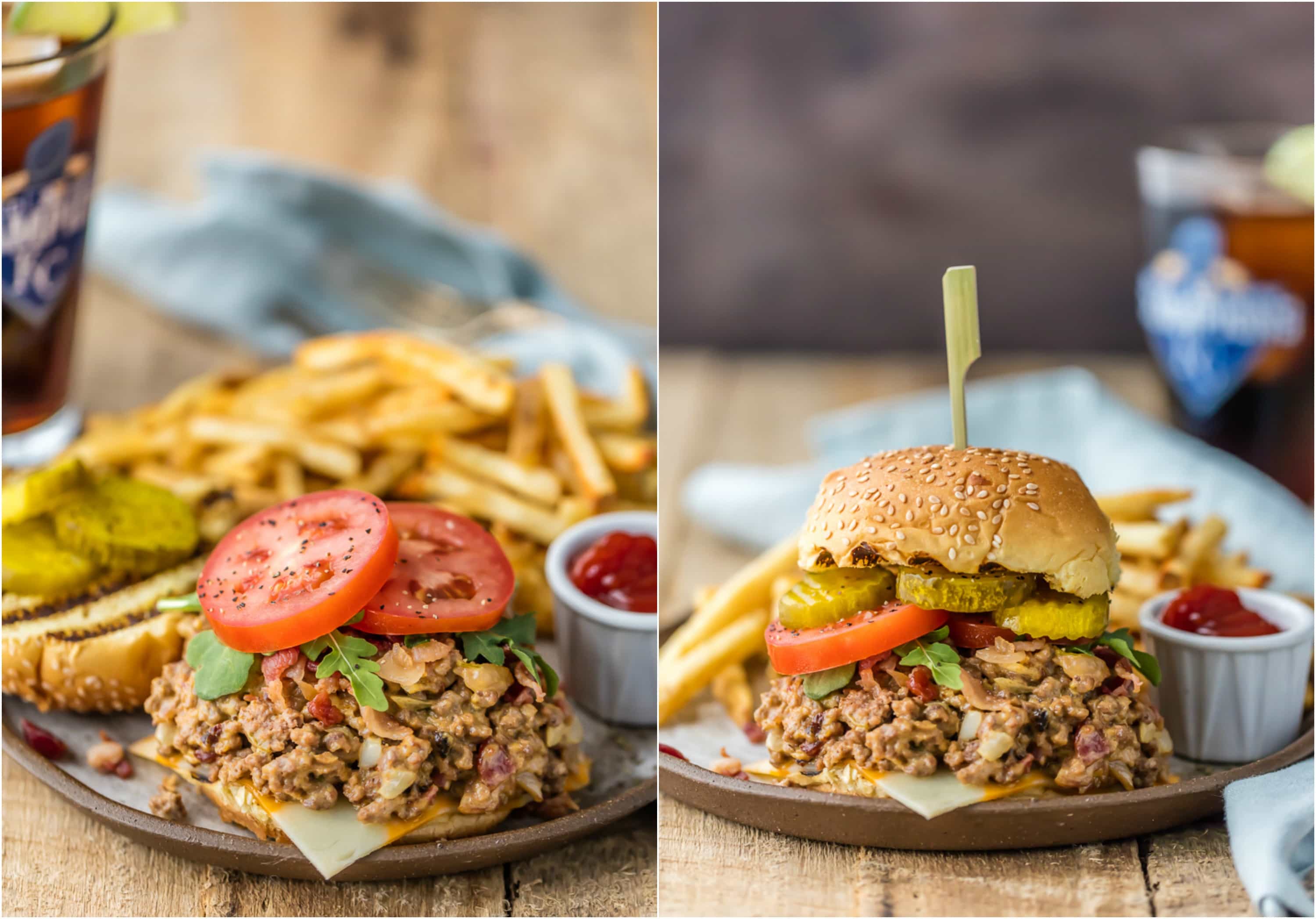 Family Friendly Slow Cooker Bacon Cheeseburger Sloppy Joes
They remind me of a restaurant that used to be in Kirksville called Crumbles and Cream. They made "burgers" like this. Kinda gross restaurant name, but sometimes food like this just hits the spot! And you will never believe how easy these are to throw together. Kids love them, adults love them, WIN WIN! Served with fries and a coke poured into a Royals WORLD CHAMPS glass? Now that's a good lunch.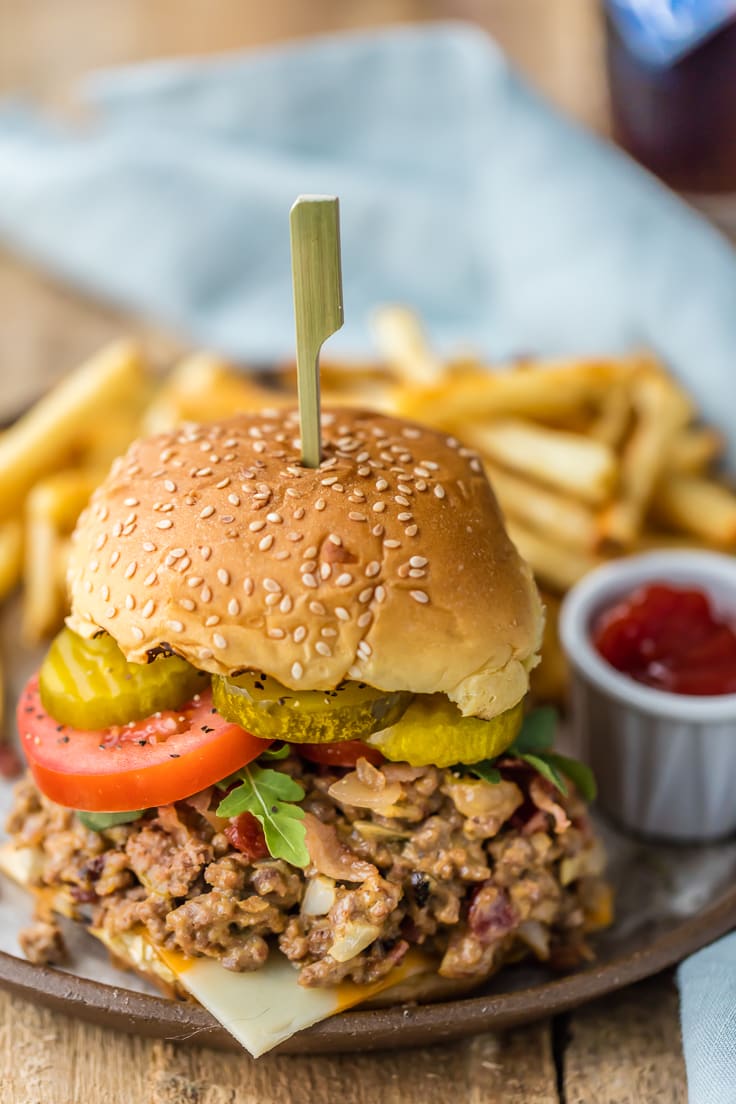 Happy Baseball season! Hope you love these slow cooker Bacon Cheeseburger Sloppy Joes as much as we do.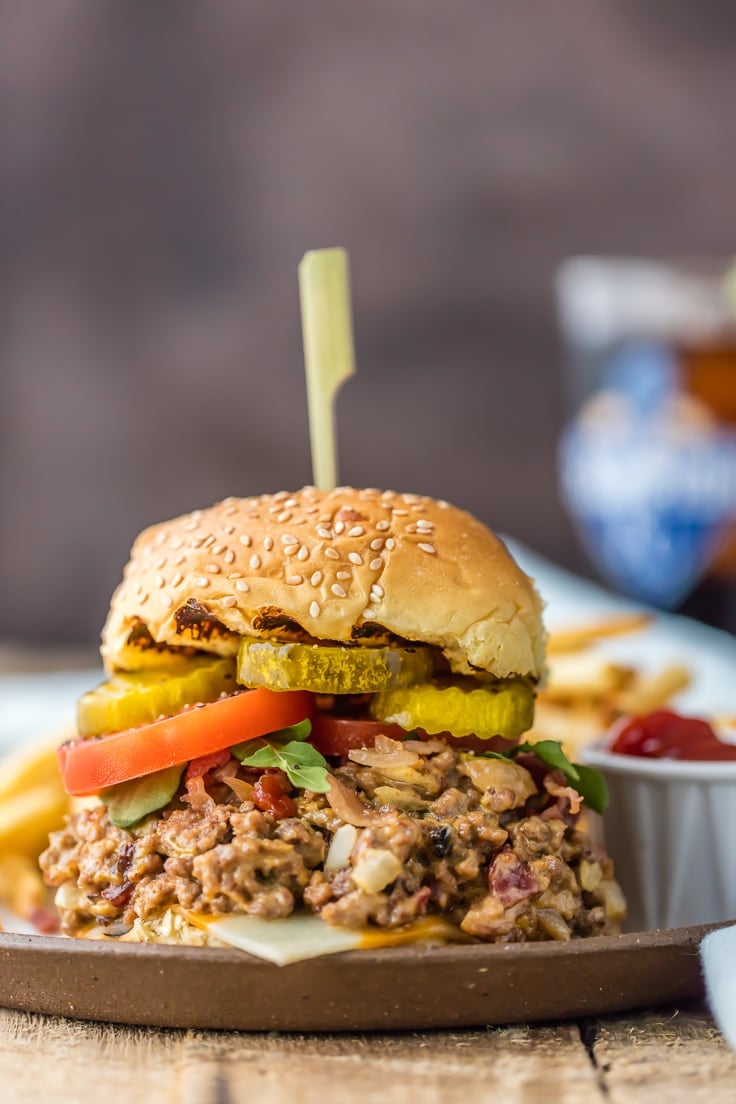 Enjoy this easy slow cooker recipe!