Homemade Sloppy Joes are the perfect thing to make for easy dinners this summer. Make the best sloppy joe sauce, add beef, and voila! Learn how to make sloppy joes from scratch and enjoy these deliciously messy sandwiches any night of the week. Yum!
Homemade Sloppy Joes
Get ready for the best homemade sloppy joe sauce. You're going to want to eat these every night!
Sloppy Joes are one of the best ground beef recipes to make and eat for an easy, delicious, and casual meal. I mean, nothing says "we're having fun" like being covered in sloppy joe sauce, right?
This Homemade Sloppy Joes recipe tastes SO much better than those store-bought seasoning packets, and it's so easy to make too. There's nothing bland about this homemade sloppy joe sauce! Just cook up the beef with some of the best seasonings, and you're ready to go.
With summer right around the corner, you'll be making these sloppy joes from scratch every week. They're just too good!
Make these Homemade Sloppy Joes from Scratch for an easy summer meal with the family!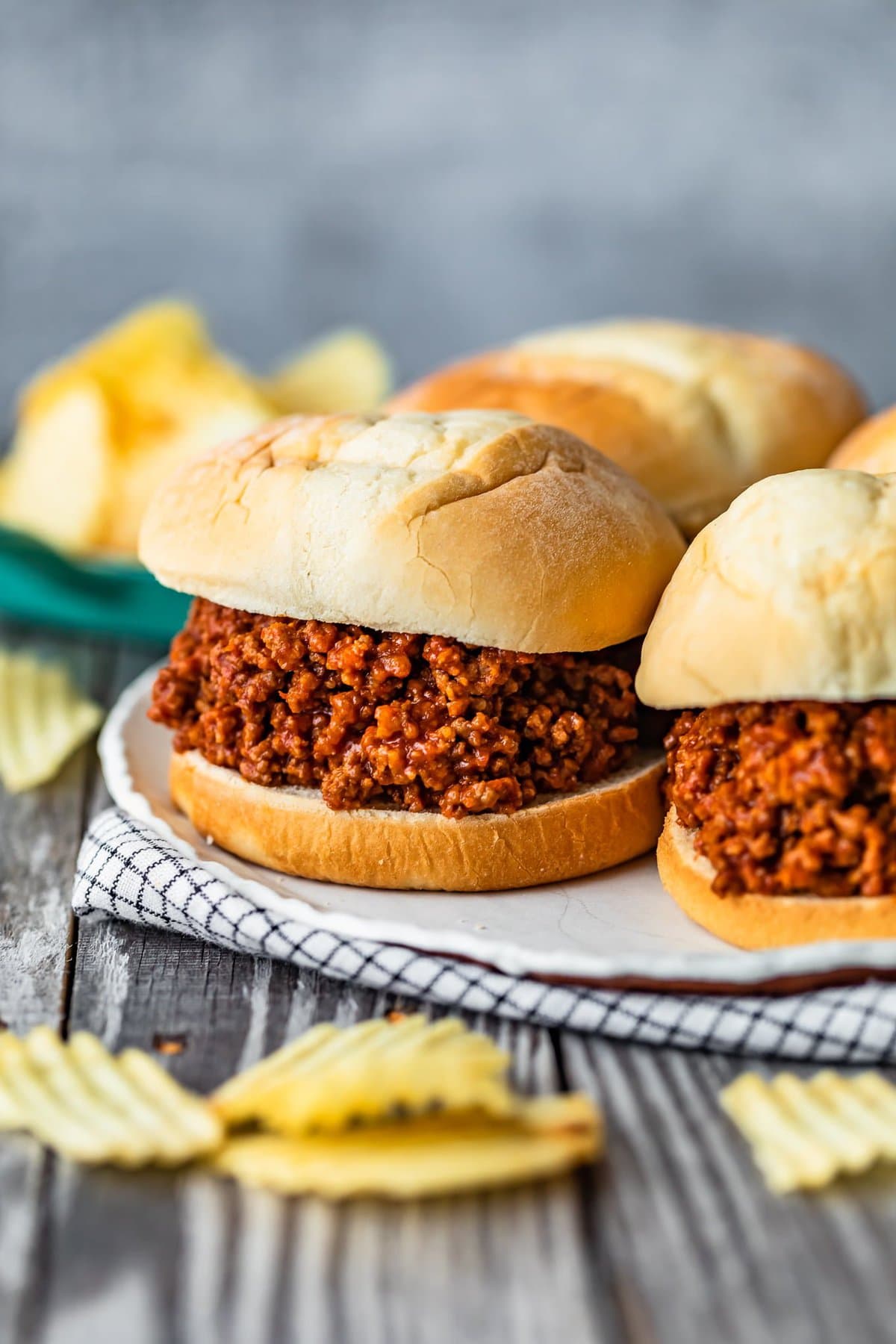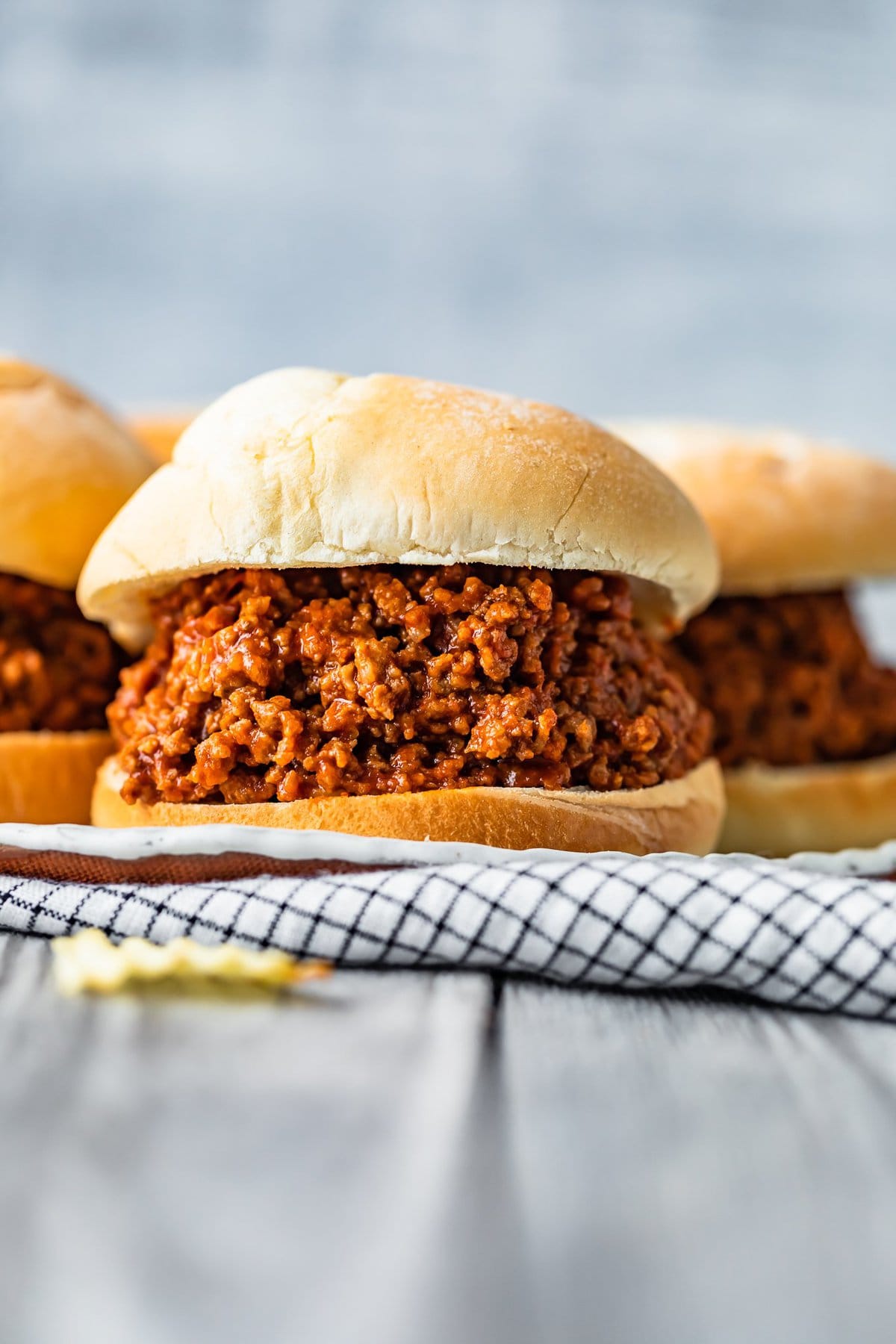 Easy Homemade Sloppy Joe Sauce
Most of you are probably used to grabbing those sloppy joe packets at the grocery store to add to your meat, and then calling it a day. But just as easily, you can make this homemade sloppy joe recipe from scratch!
These seasonings combine to make the most DELICIOUS flavor. It's going to be the best sloppy joe you've ever had!
Main ingredients in our homemade sloppy joe sauce:
Tomato Paste
Paprika
Brown Sugar
Red Pepper Flakes
Dry Mustard
Salt
Ketchup
Worcestershire Sauce
Red Wine Vinegar
Cornstarch
Onion
Garlic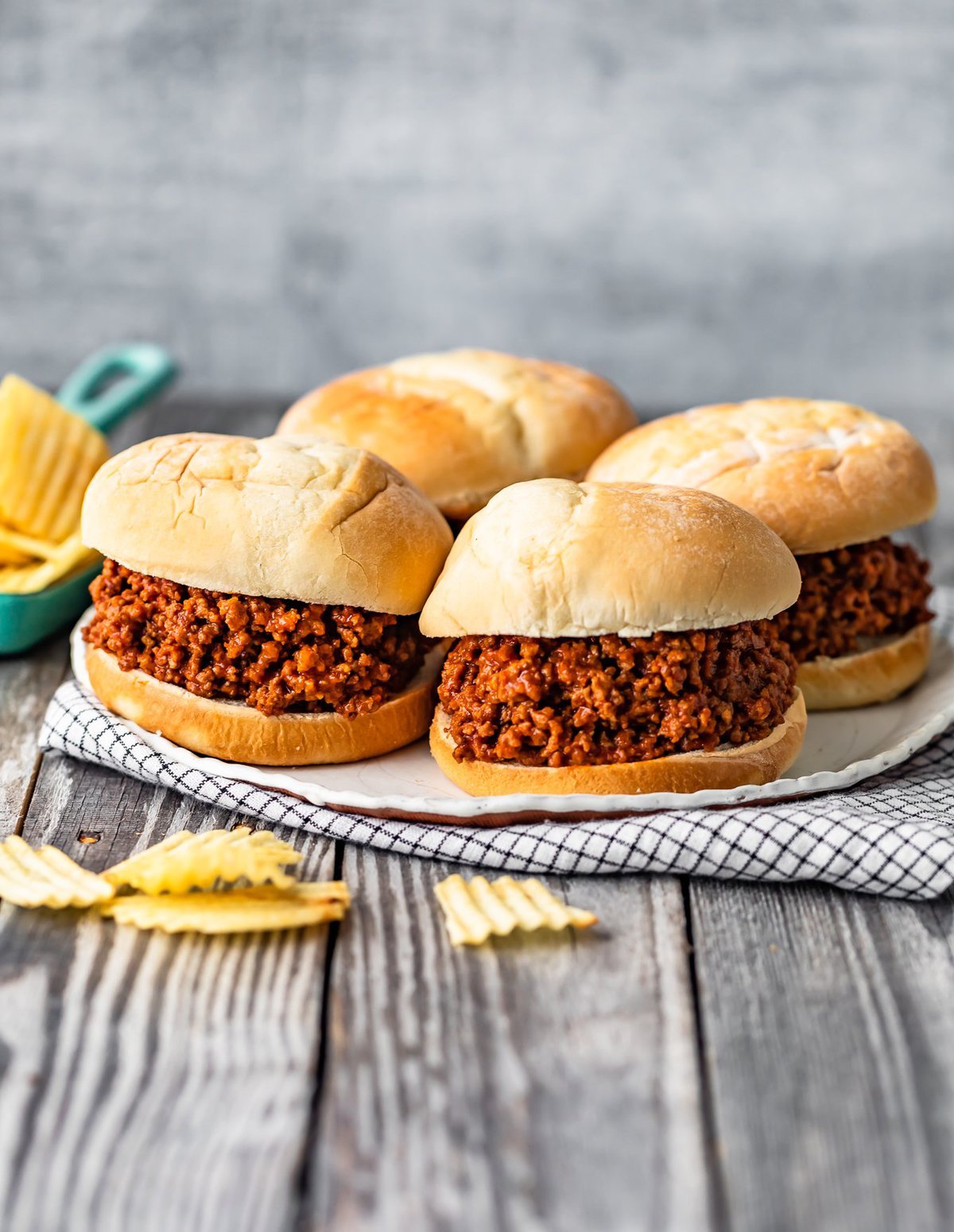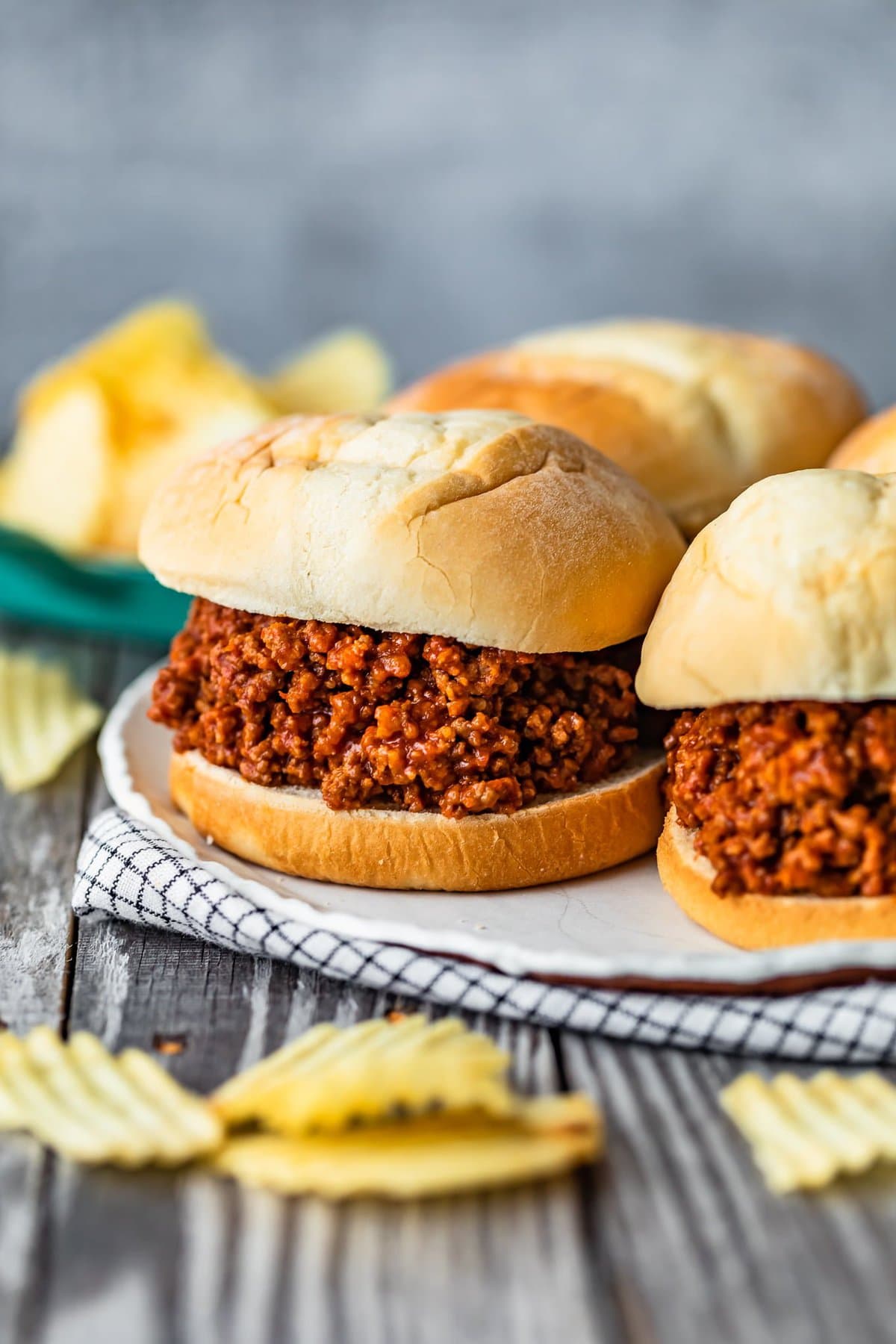 How to Make Sloppy Joes from Scratch – Step by Step
Don't hesitate to make this homemade sloppy joes recipe just because it's "from scratch". The only additional step compared to those sloppy joe packets is mixing your own blend of seasonings. It's super simple and well-worth any extra effort for that flavor!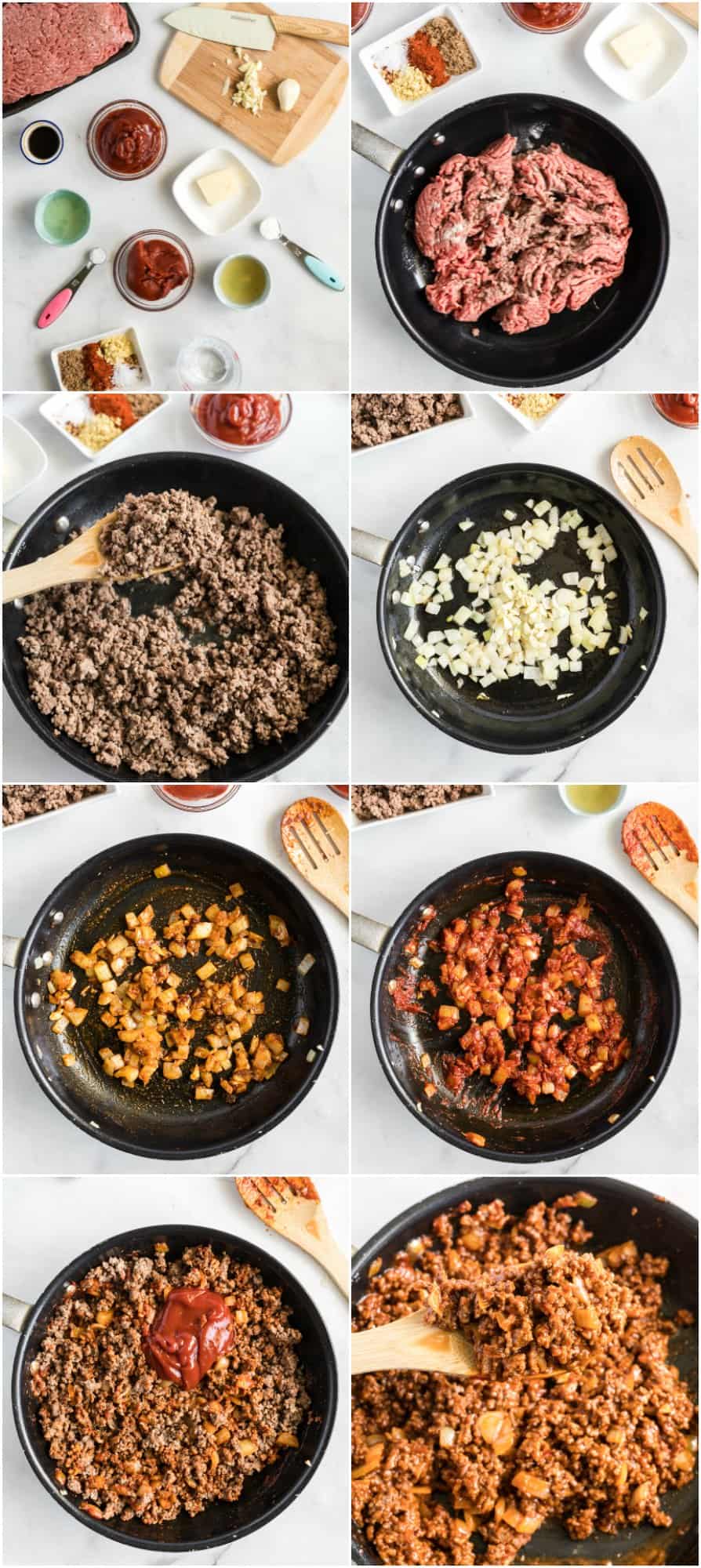 How to make:
Cook the ground beef in a skillet with baking soda, breaking up the meat as you go. Cook until the meat has browned, then use a slotted spoon to transfer the meat to a bowl.
Add oil and butter to the same skillet, and cook the onions and garlic. Then stir in paprika, brown sugar, salt, red pepper flakes, and dry mustard.
Now add in the tomato paste and cook about 3-4 minutes, stirring constantly, until the paste has darkened. Stir in the browned beef, as well as the ketchup, vinegar, and Worcestershire sauce.
In a small bowl, whisk together cornstarch and water. Then add that into the skillet and cook until the sloppy joe sauce thickens.
When it's all done, spoon the meat onto hamburger buns and serve. So easy!
Be sure to check the recipe card for full instructions and details.
Can you freeze sloppy joes?
Yes! This is actually a really great recipe to make ahead and freeze, or just save leftovers to eat later on.
Saving the meat sauce is really just like freezing chili or sauces, so this recipe freezes well.
Once the sloppy joe mix has cooled, place it in a freezer-safe bag and then lay it flat in the freezer. You could also store it in a well-sealed container.
As for the buns, you can either buy fresh buns when you're ready to reheat and eat the sloppy joes, or you could easily freeze a bag of buns to thaw and heat later.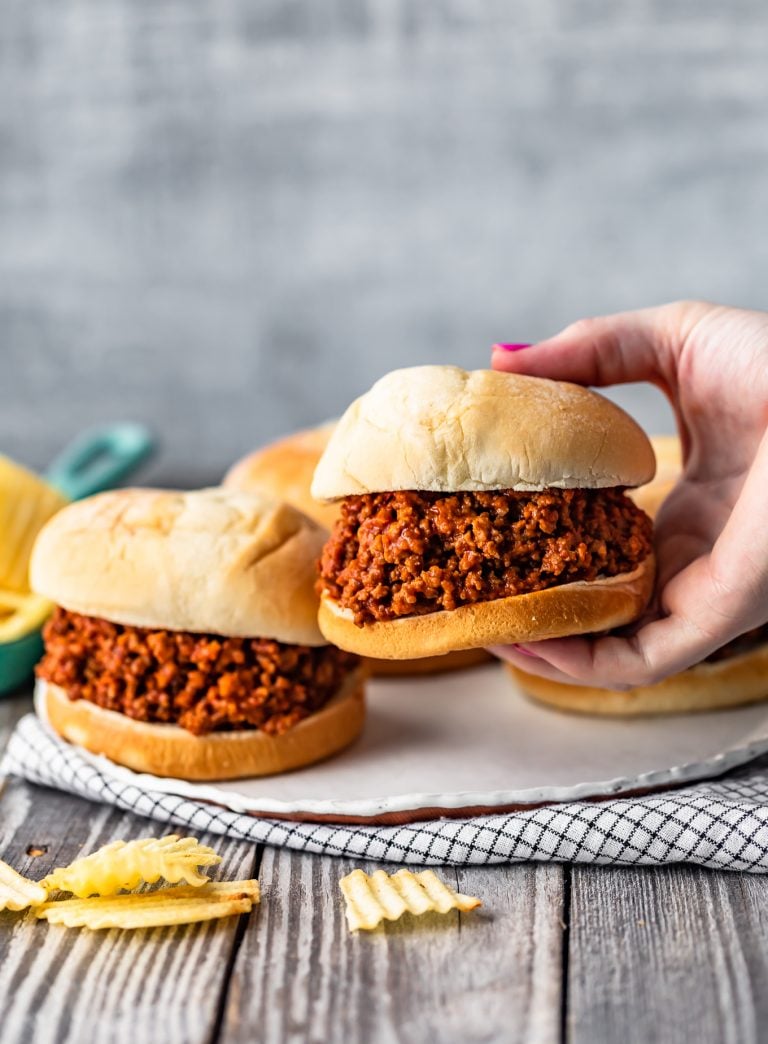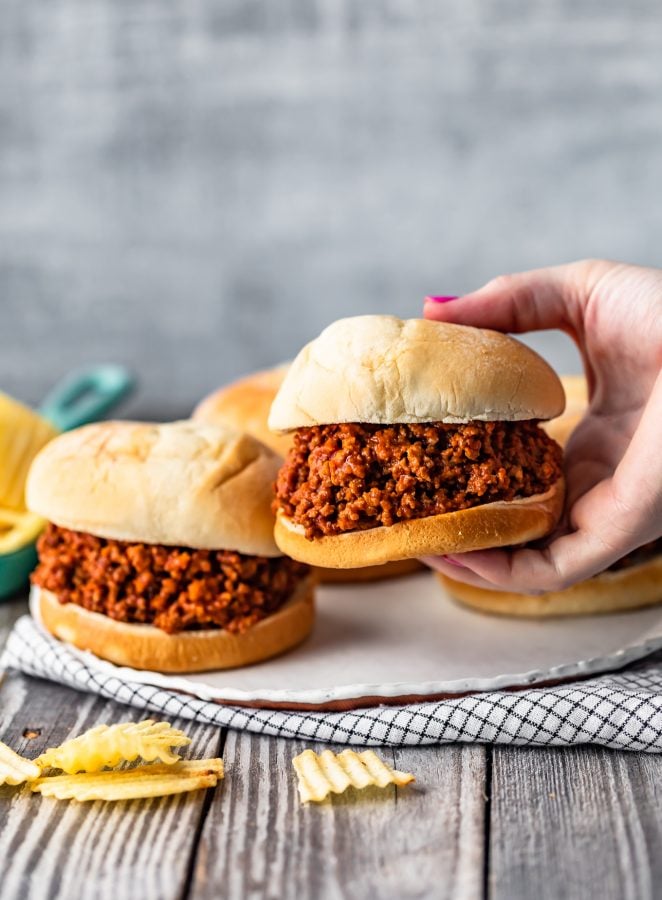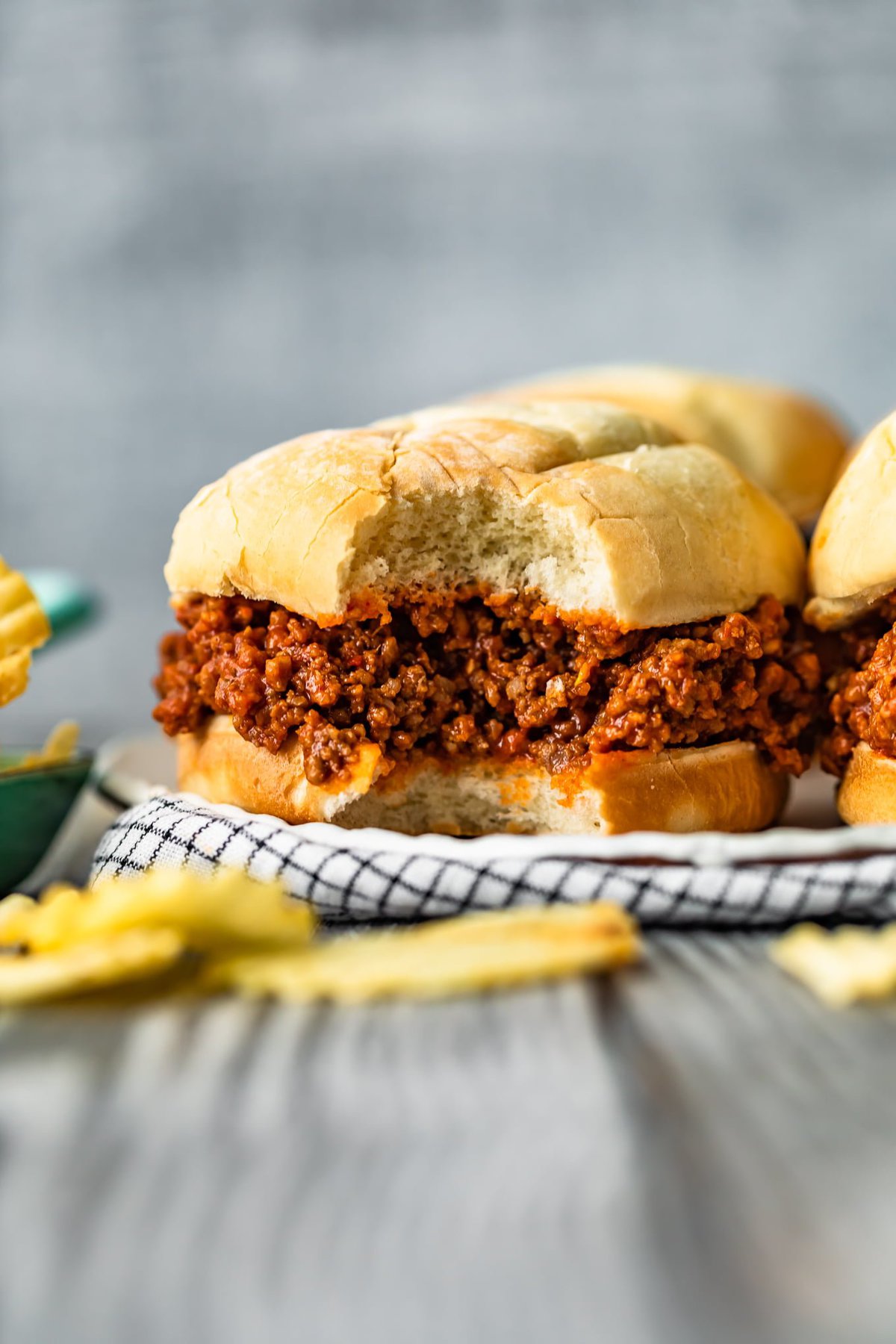 Sides for Sloppy Joes
Now that you've got these easy homemade sloppy joes ready, you're going to need something to serve with it. Honestly, simple potato chips are my favorite thing to eat with these sandwiches. They are the perfect complement, and you can use them to scoop up any meat that falls out of the bun. Yum!
Some other great sides for sloppy joes are coleslaw, french fries, salad, or any simple veggie side dish.
A few of my favorite side dishes for these:
Best Sloppy Joe Recipes
These homemade sloppy joes are the best of the best if you want the simple classic sandwich. But there are some other fun and interesting recipes that put a whole new spin on sloppy joes. Don't forget to add these recipes to your "to make" list too!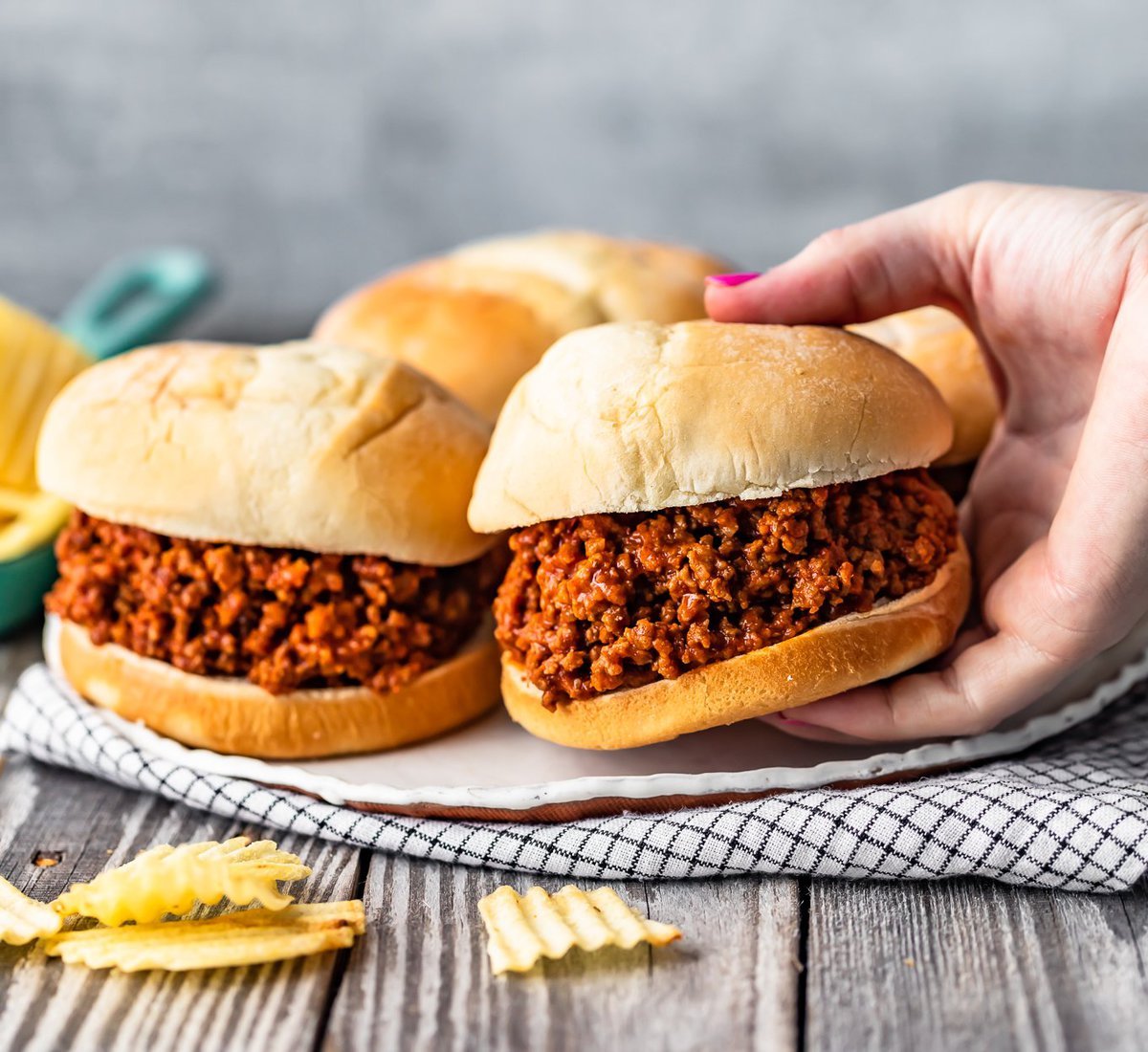 Best Sloppy Joe Recipes
Try some of the best sloppy joe inspired recipes for fun and easy meals!
Get the summer feeling rolling with these homemade sloppy joes! Your family will love them and absolutely devour them. It's the perfect casual dinner!
See the recipe card for details on how to make Sloppy Joes from Scratch. Enjoy!
If you like this recipe, be sure to try these tasty sandwiches & burgers: