Perfectly seasoned ground chuck patties, topped with an addictive cheese spread, on a bed of crispy lettuce – these Pimento Cheeseburgers are the ultimate homemade burgers!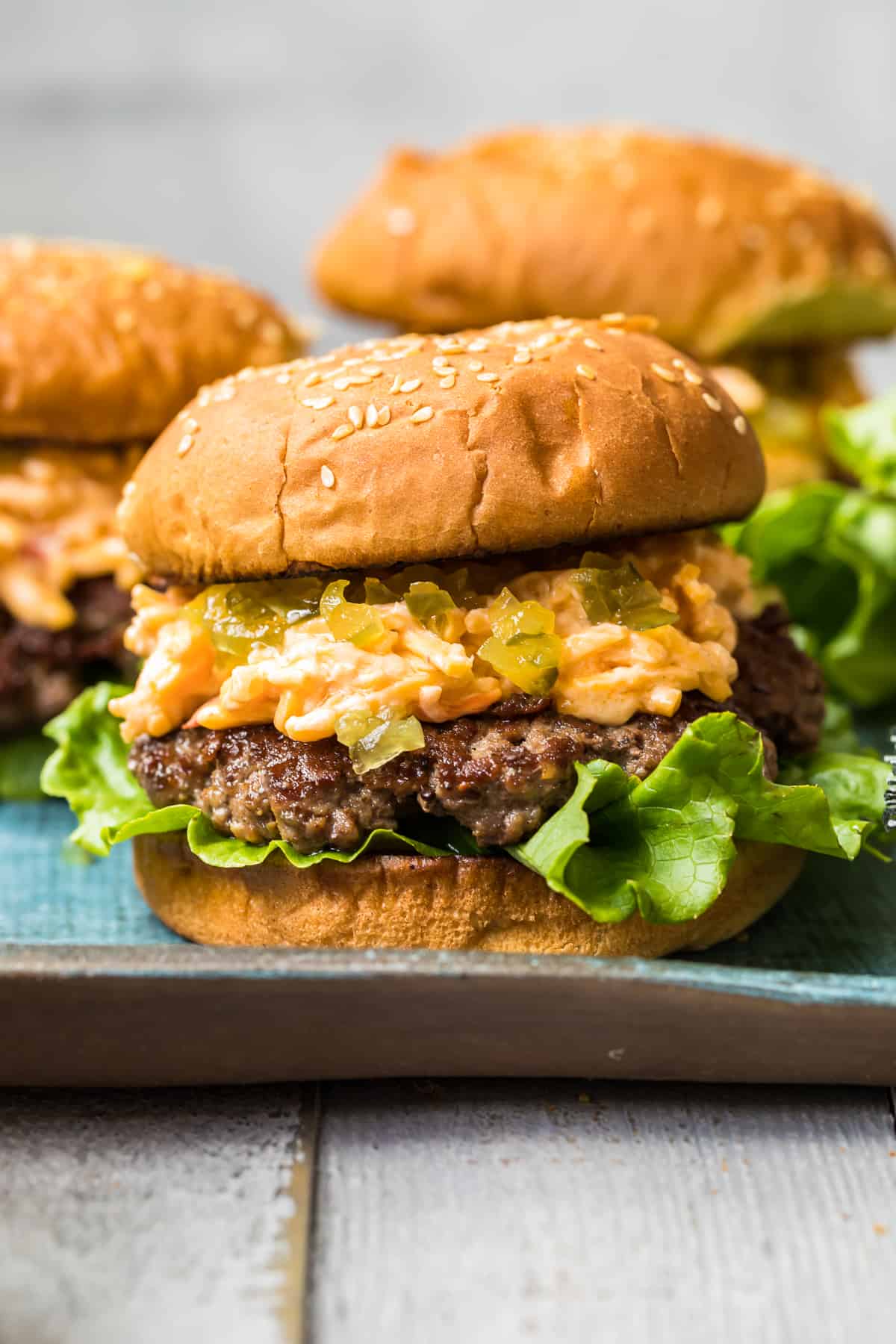 Cheeseburgers are a summer staple and these Pimento Cheeseburgers do not disappoint! Ditch the store bought and go for this simple and delicious homemade burger recipe.
They're easy to make, perfectly seasoned and topped with my mouthwatering homemade pimento cheese. You can cook these babies up on the grill, stove top or in the broiler. This is one tasty burger recipe!
Why you'll love these Pimento Cheeseburgers
The perfect patties! Ground chuck and some simple seasoning gives you juicy patties that are truly melt in the mouth.
Addictive pimento cheese! Tangy, cheesy and oh so melty, this homemade cheese spread is the ideal ingredient to crown these ultimate patties!
Easy! When it comes to cheeseburgers, simple quality ingredients are key and this recipe only needs a few staples, plus it's whipped up in no time, perfect for BBQ's and feeding a crowd!
How to make these Pimento Cheeseburgers
Be sure to scroll to the bottom for the full recipe
Form your patties. Mix your ground chuck in a bowl and form patties.
Cook. Divide your patties and cook them, either on the grill, stove top or broiler. Remove from the heat just before the burgers are done.
Add the cheese. Spread on the pimento cheese and allow to melt on the patties.
Assemble the burgers. Place the patties on buns and add your toppings/condiments.
Serve and enjoy!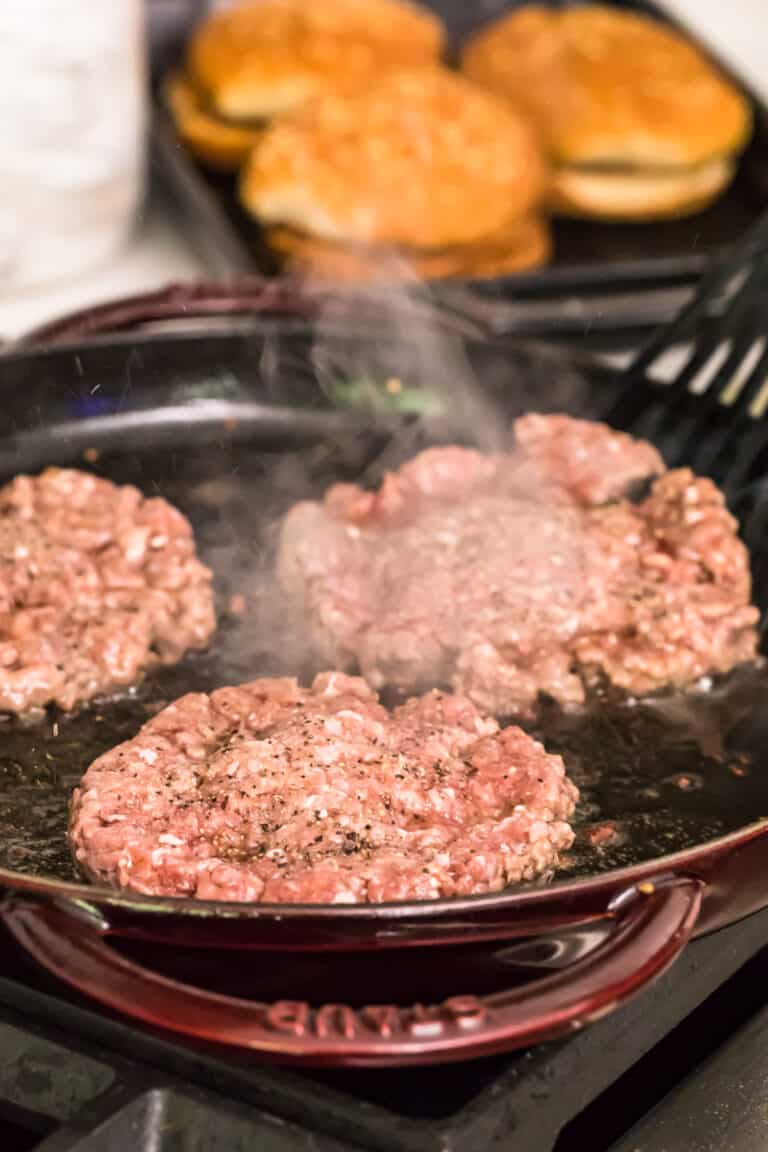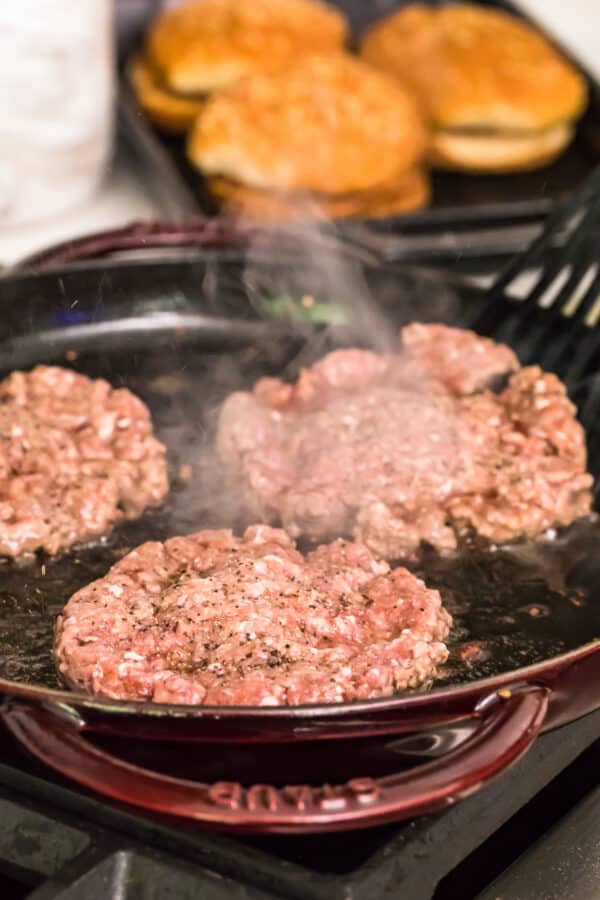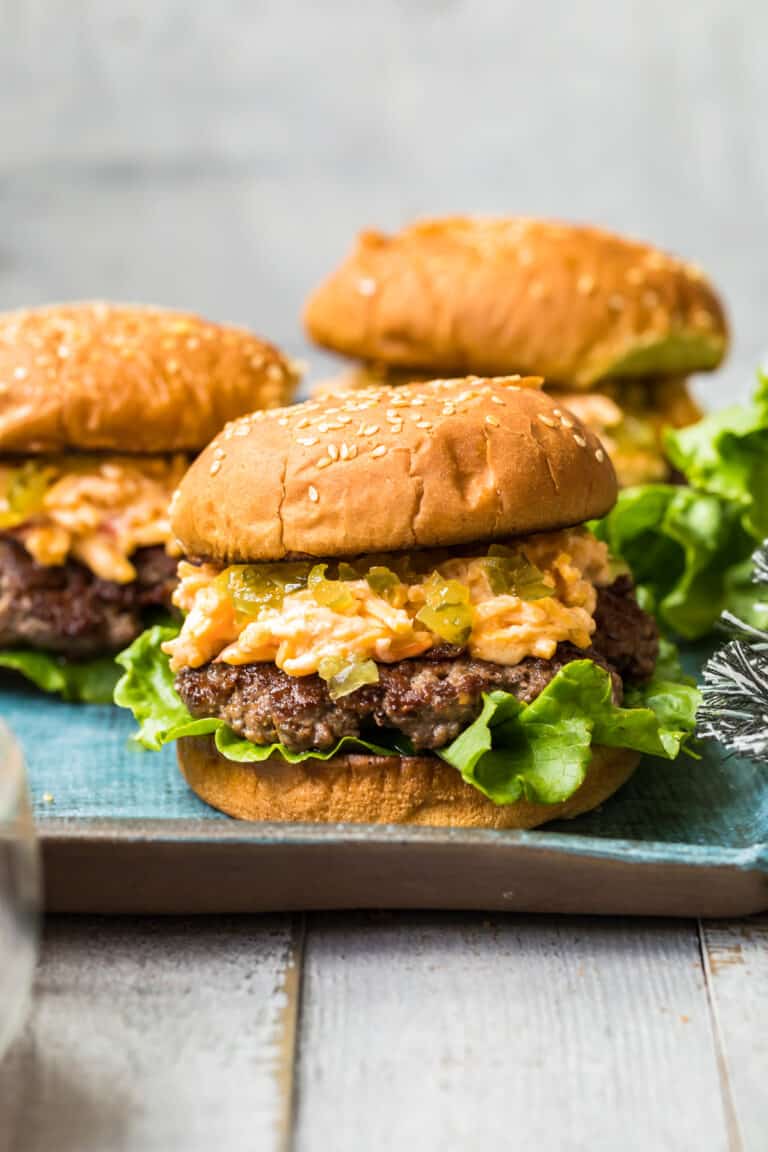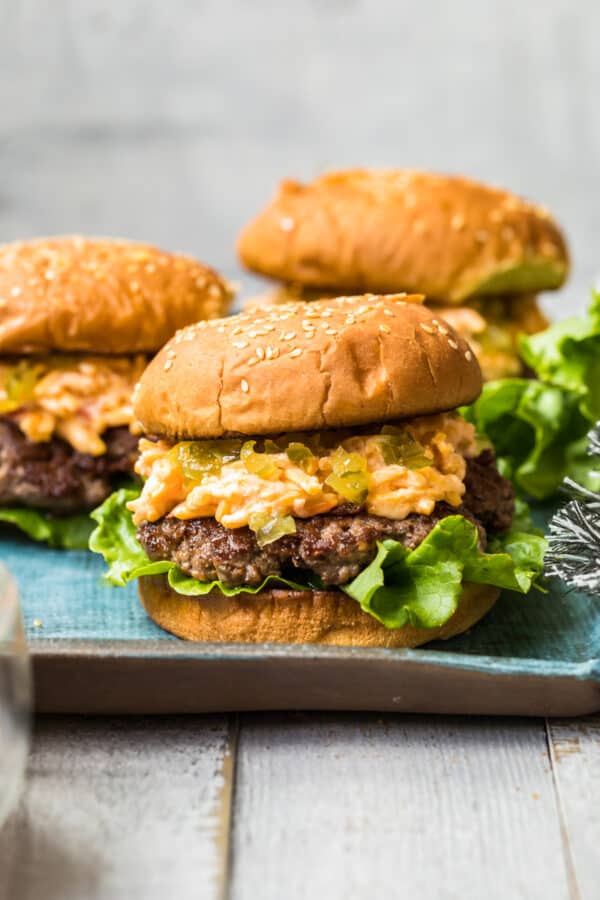 What's the best way to cook these Cheeseburgers?
These Pimento Cheeseburgers can cook up perfectly in a number of ways and I've got a number of posts showing you exactly how to cook em up! In the summer they're great sizzling outside on the grill, keeping your kitchen cool and keeping you in sun!
These homemade burgers are also perfectly at home on the stove top or even in the broiler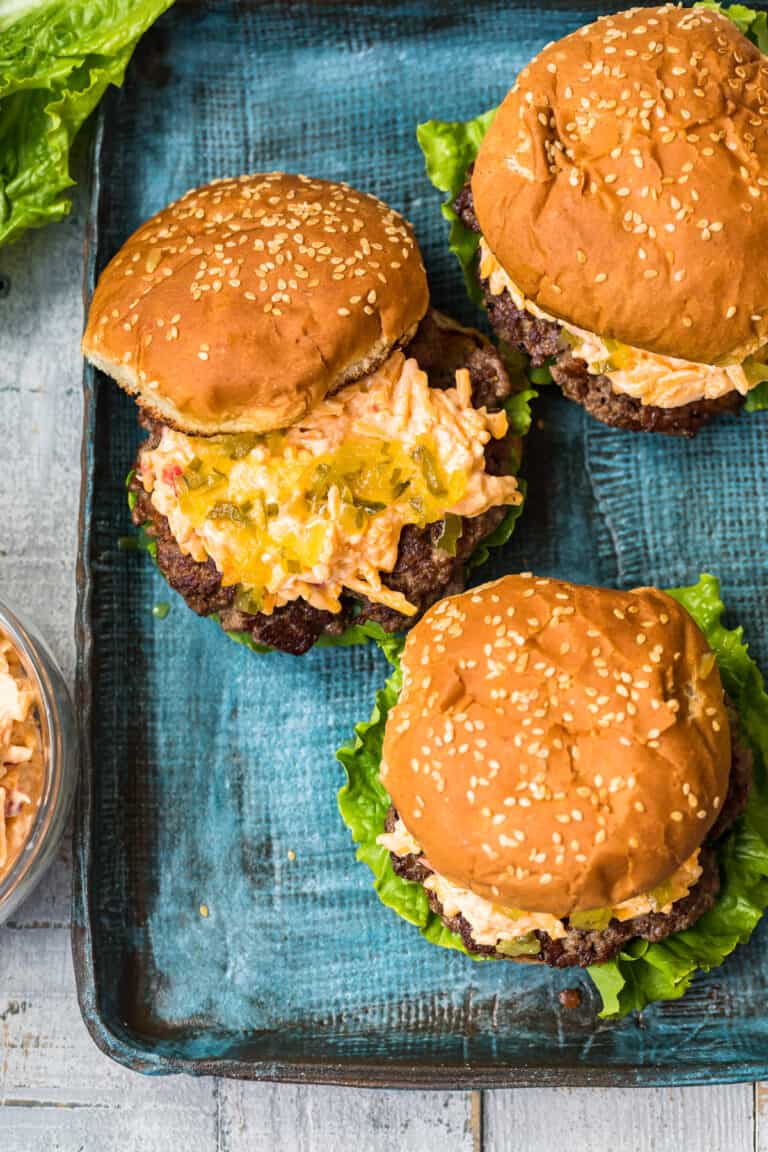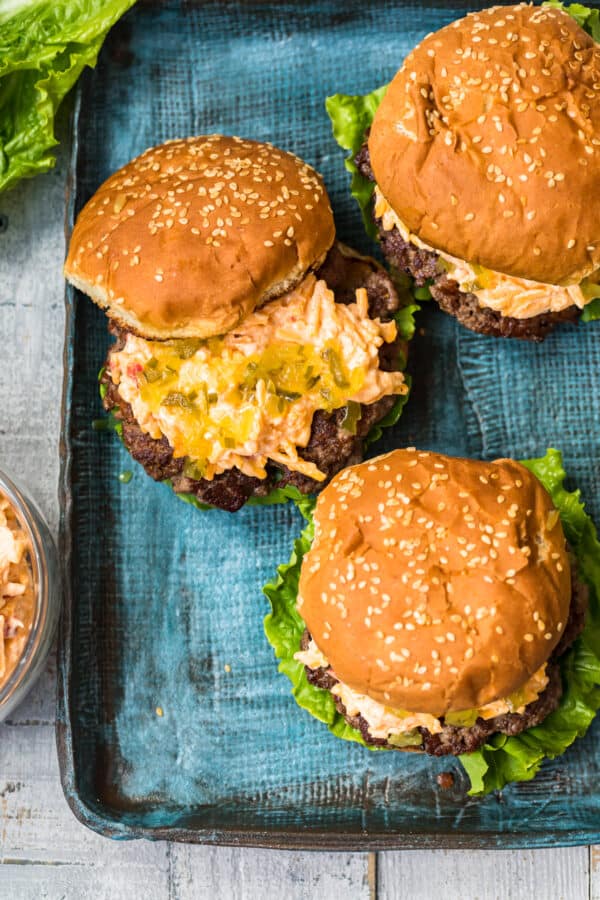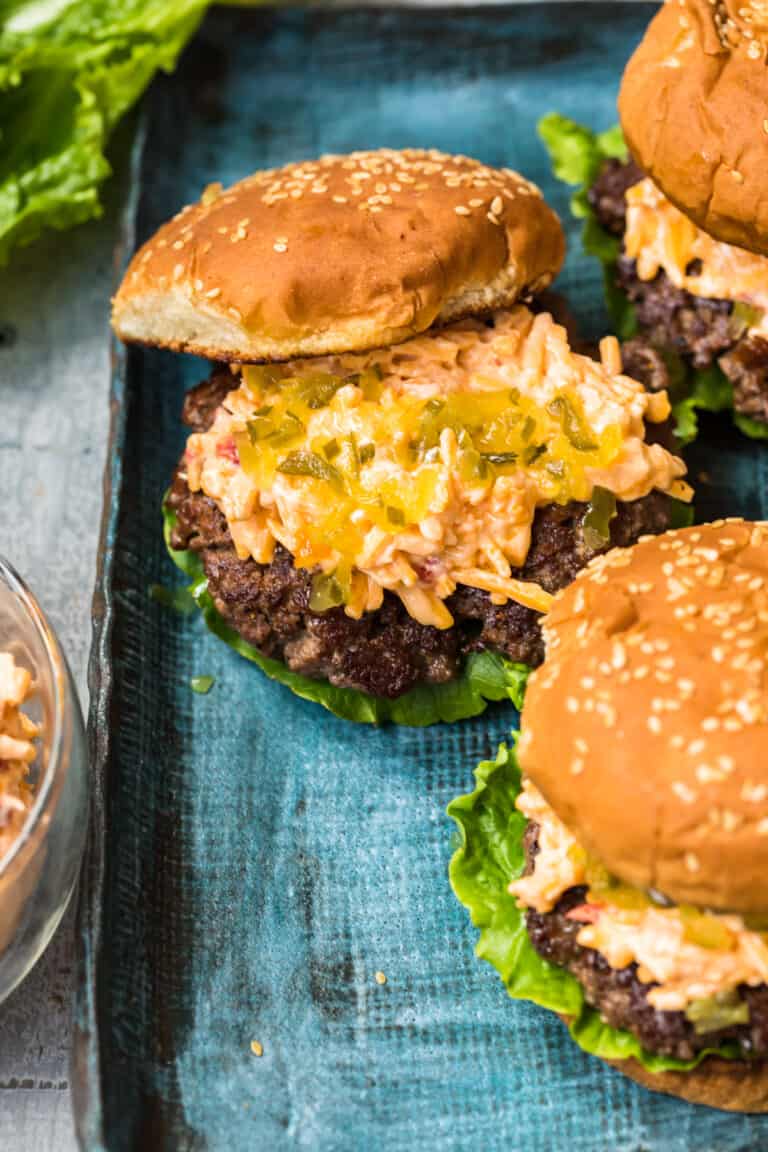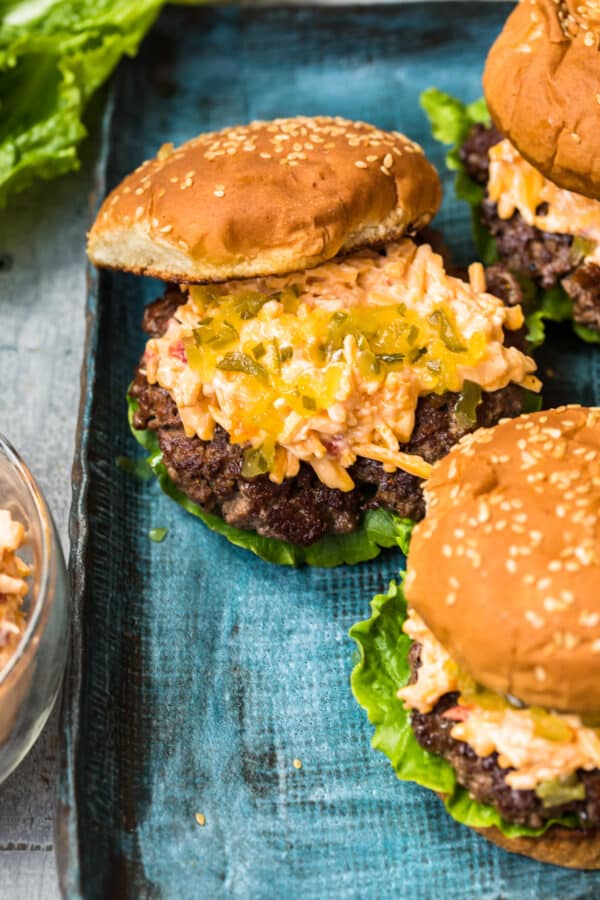 What is pimento cheese made of?
Pimento cheese has been referred to as the "pâté of the south", "Carolina caviar". It's a deliciously savory mix usually made of sharp cheddar, mayo or salad dressing and pimentos.
You can buy this pre-made or you can easily whip up your own – here's my easy dreamy pimento cheese recipe!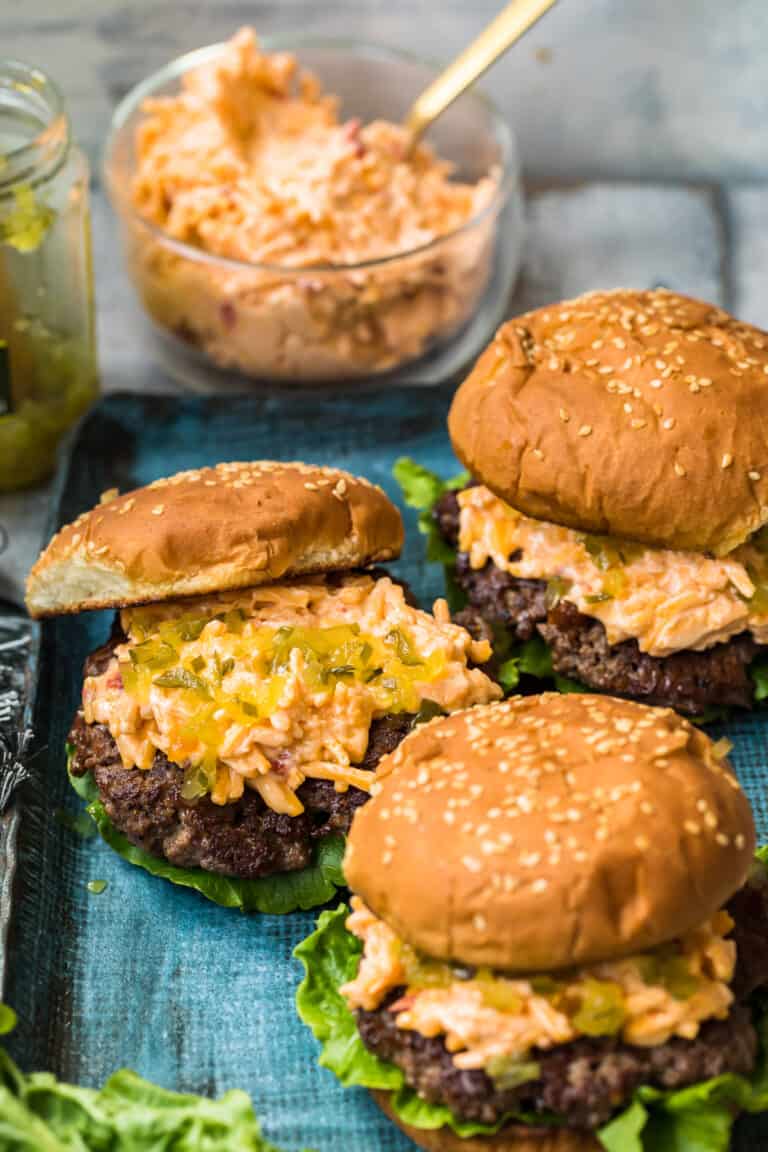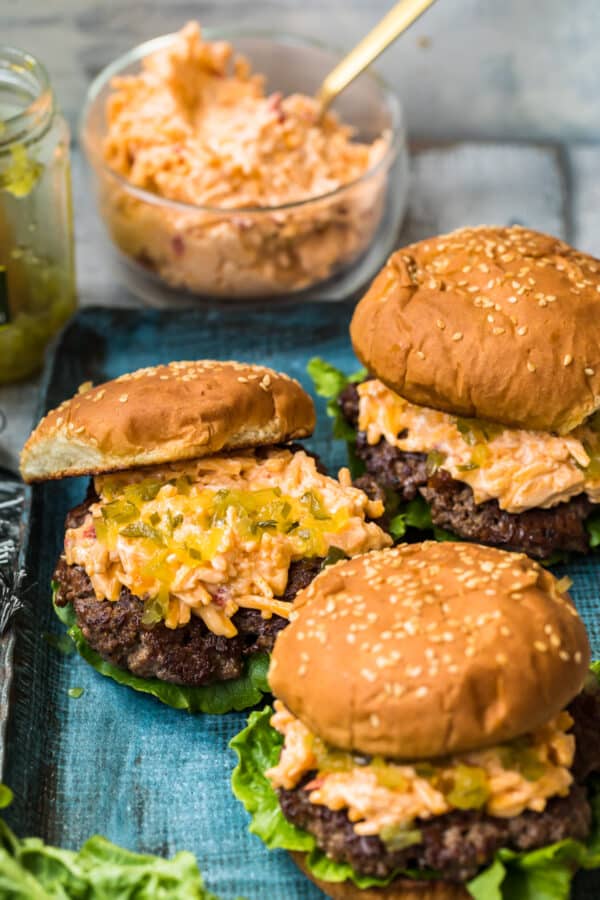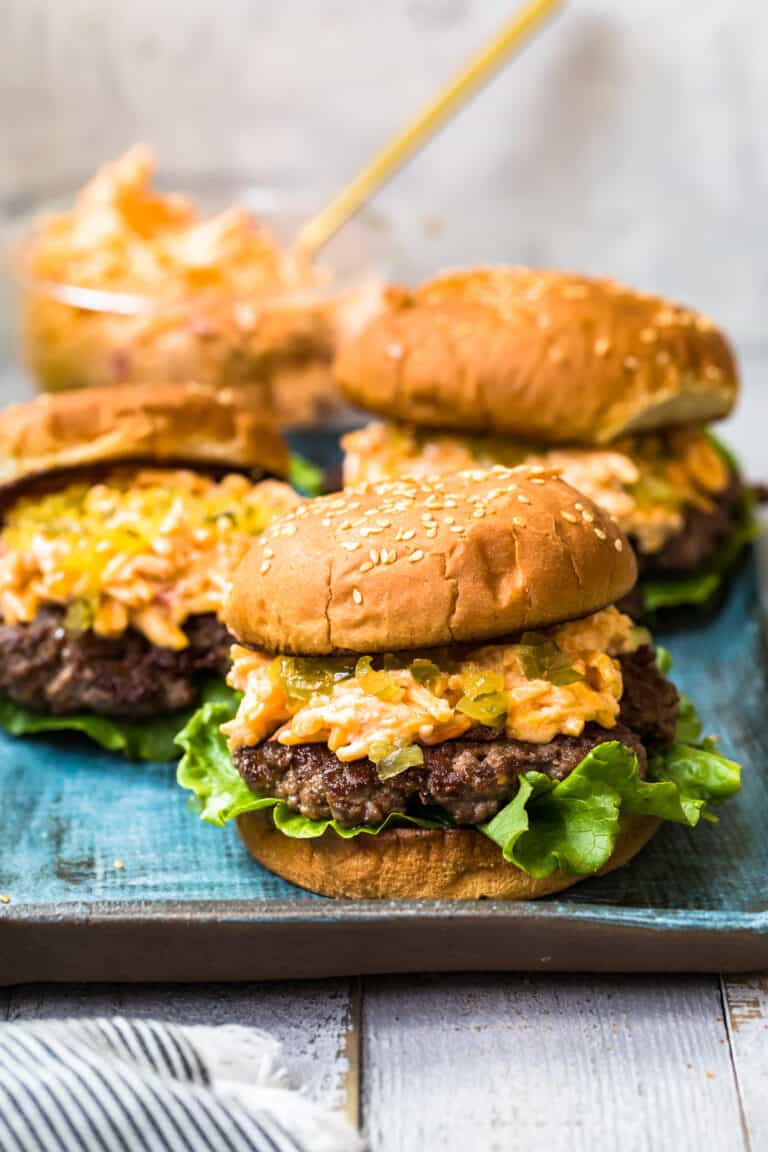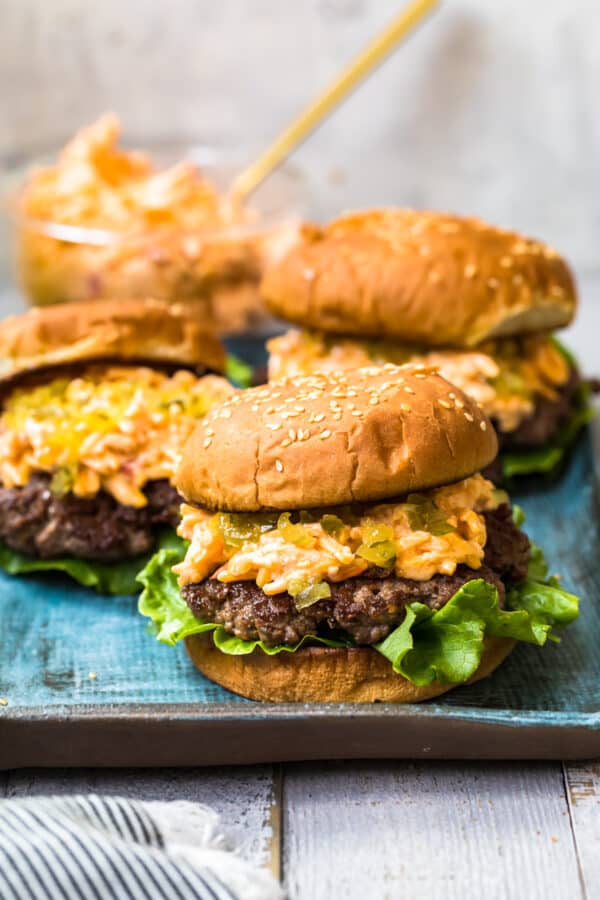 Can you freeze burgers that have already been cooked?
If you have any leftover burgers you can freeze any burgers you have left over for up to six months. But freeze them without the pimento cheese spread.
Securely seal the leftover burgers in a freezer bag or airtight plastic container. To reheat, thaw them first and place them in a preheated 350 degree oven for 5 minutes, flip over and heat for another minute or two.
Top Tips
Flip your burgers once! Do not flip your burgers until a brown crust has formed, then flip once, this allows for an even and perfect crisp texture without overcooking the insides.
You can use a meat thermometer to make sure you burgers are done. The USDA recommends cooking ground beef until it reaches an internal temperature of 160˚F for safety reasons, though some people like it more rare. See our Burger Internal Temp Chart for more info.
A soft bun is perfect for burgers, they don't leave you with a mouthful of bread and mold themselves around the ingredients for the perfect bite every time.
Keep things simple! By all means you can go crazy with toppings, but the best burgers are often the simplest, allowing the star of the show – the patty – to shine. A bit of crunch from lettuce and some classic condiments are just the ticket to keep it simple and delicious!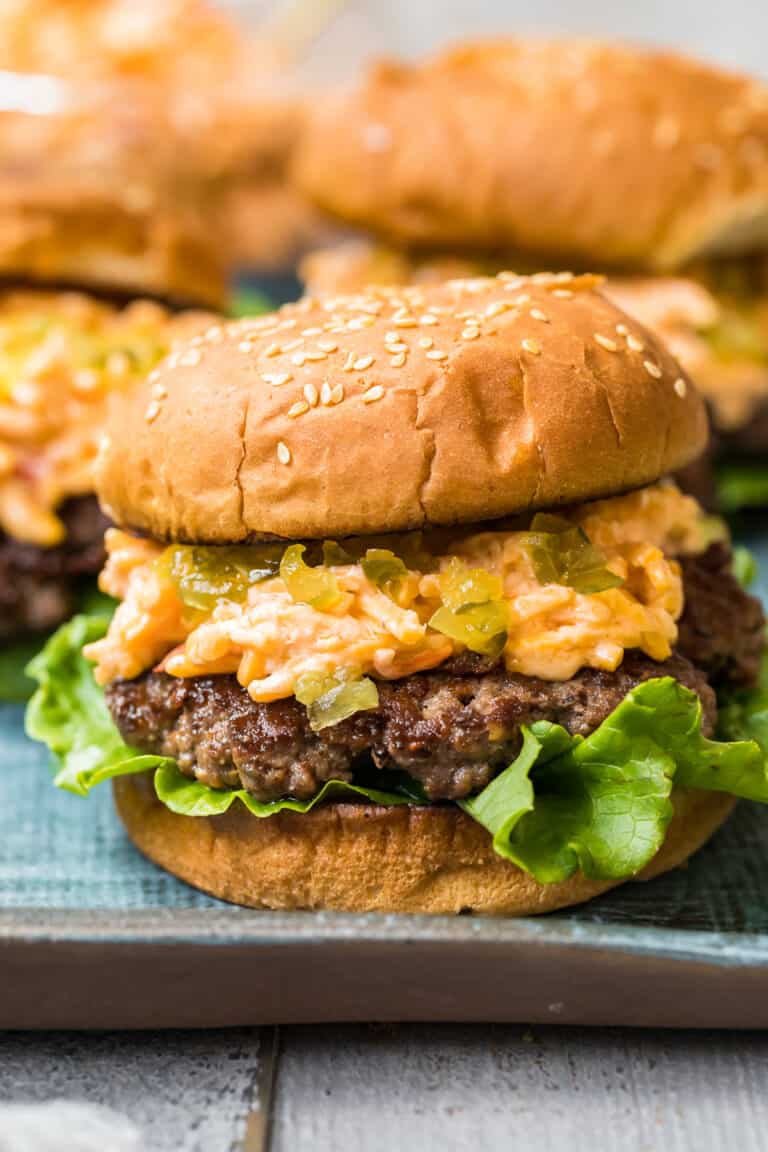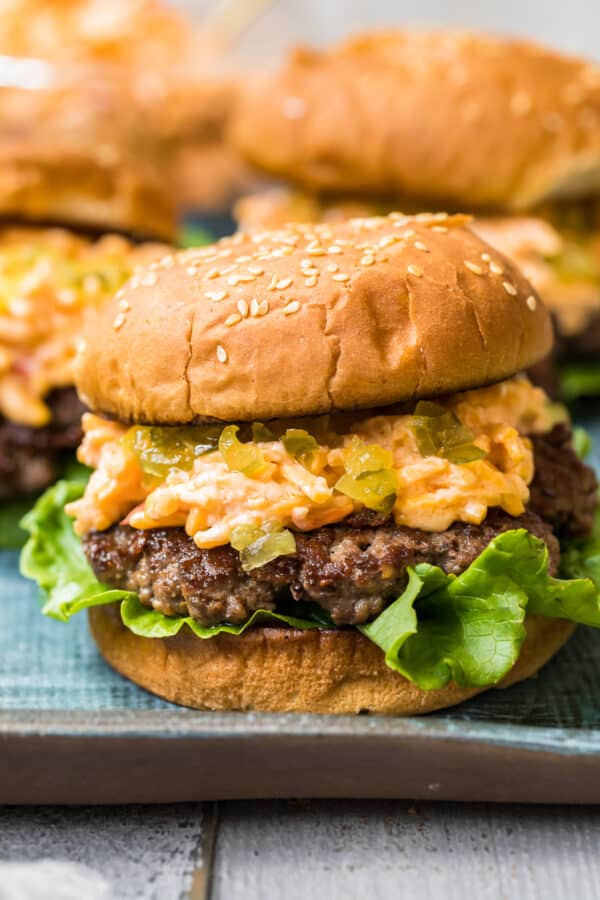 Have you tried these Pimento Cheeseburgers? Feel free to leave a star rating and I'd love to hear from in the comments below!