Red White and Blue Smoothie Pops are the perfect cute, festive, sweet treat for the 4th of July!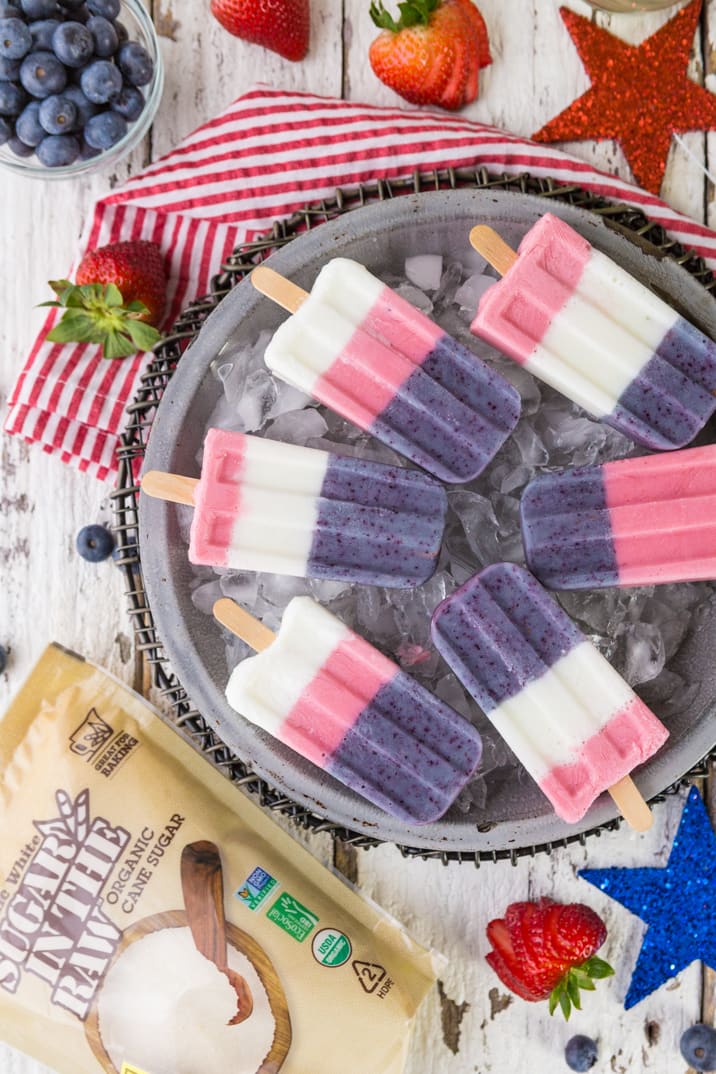 I'm a total sucker for cute popsicles, and these Red White and Blue Smoothie Pops are my absolute favorite! I love that their fun, festive, EASY, and also pretty healthy! The best of all worlds coming together just in time for the Fourth of July! Yay!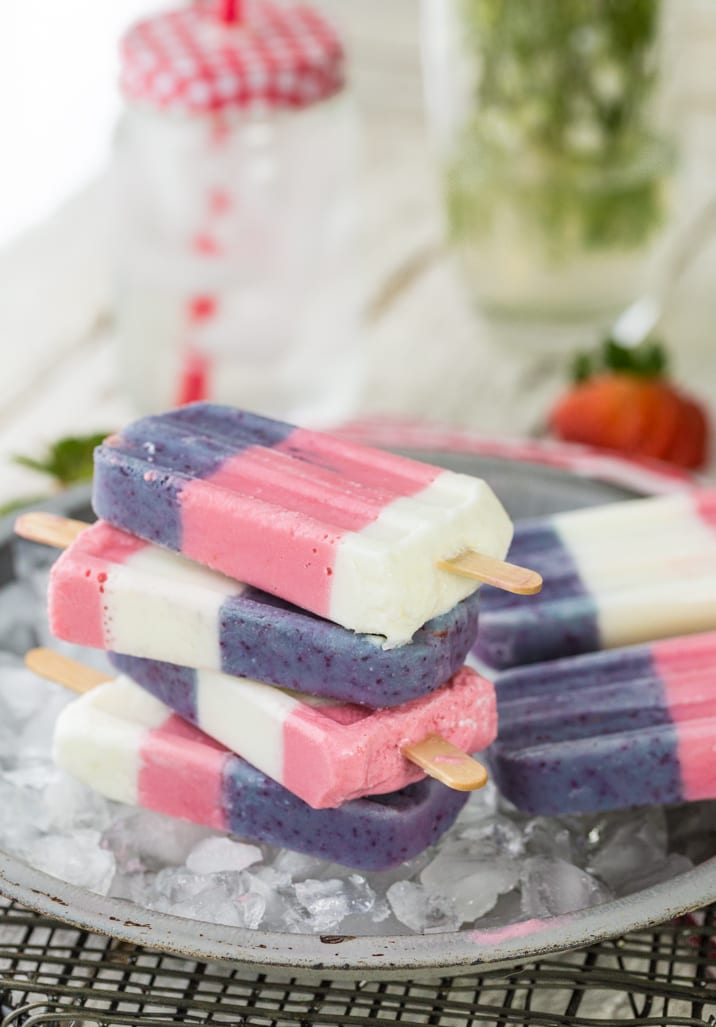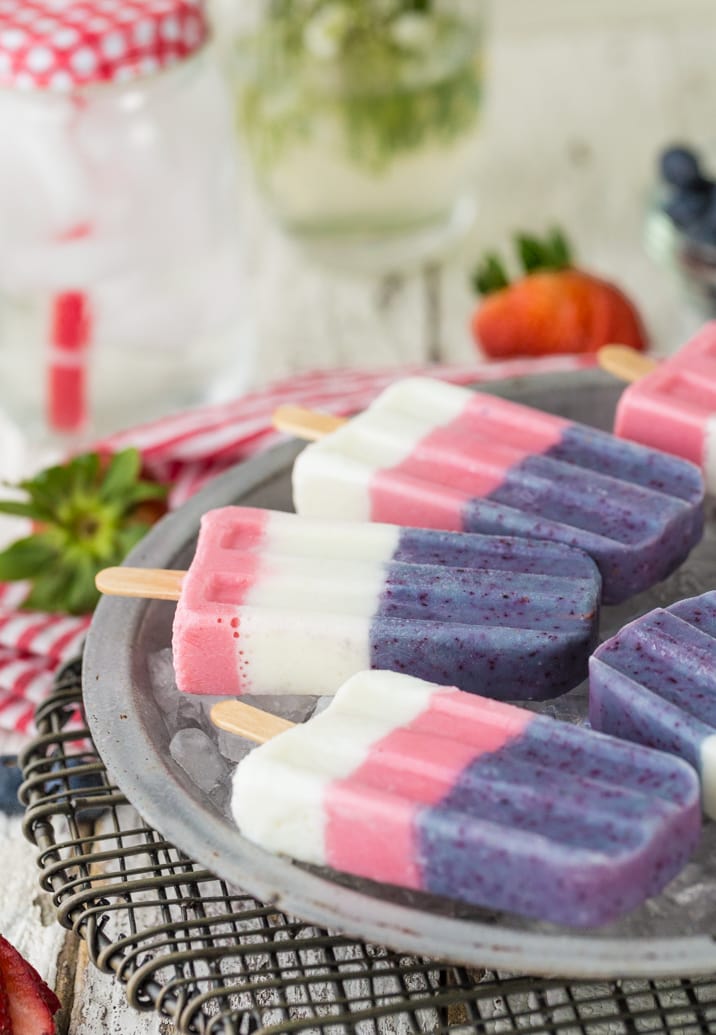 I made these using fresh and simple ingredients, and that's why they're so good. Greek Yogurt, Fresh Fruit, and Sugar In The Raw Organic White. I've mentioned In the Raw before, it's one of my very favorite and most used brands, and I'm so honored to be partnering with them this year to bring you healthier twists on some of my favorite recipes. I used their Monk Fruit In the Raw for my Chocolate Covered Strawberry Frozen Yogurt, and their Agave In the Raw for my Strawberry Jalapeño Margaritas. For these sweet pops I used Sugar In the Raw Organic White. It might just be my favorite product in their line. It's organic, non-GMO certified, and 100% unbleached. It's the perfect substitution for any recipe that calls for sugar. Literally perfect for so many occasions.
These Red White and Blue Smoothie Pops are so great for the 4th of July or Memorial Day, and you can feel good about serving them to your loved ones.
I hope you love them as much as we do!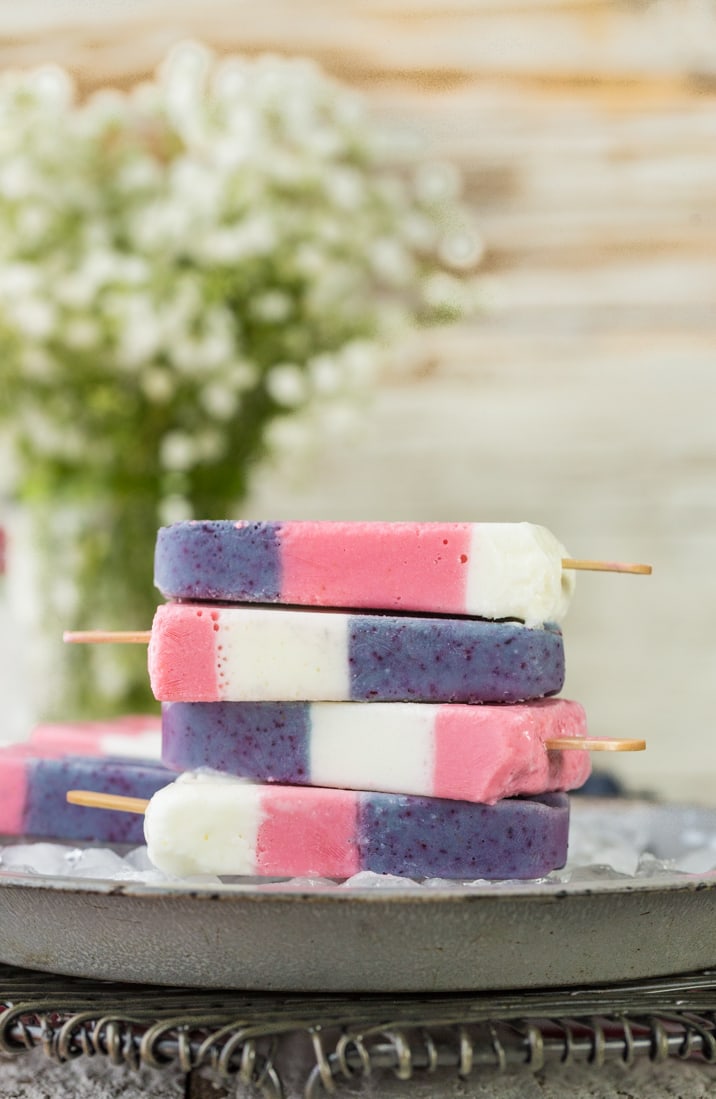 Be sure to check out the In The Raw family of sweeteners on their site, facebook, and twitter. You won't regret it! Be on the lookout for me using the other great types of healthier sweeteners and for doing lots of product giveaways this year as well!!
Happy Fourth of July!!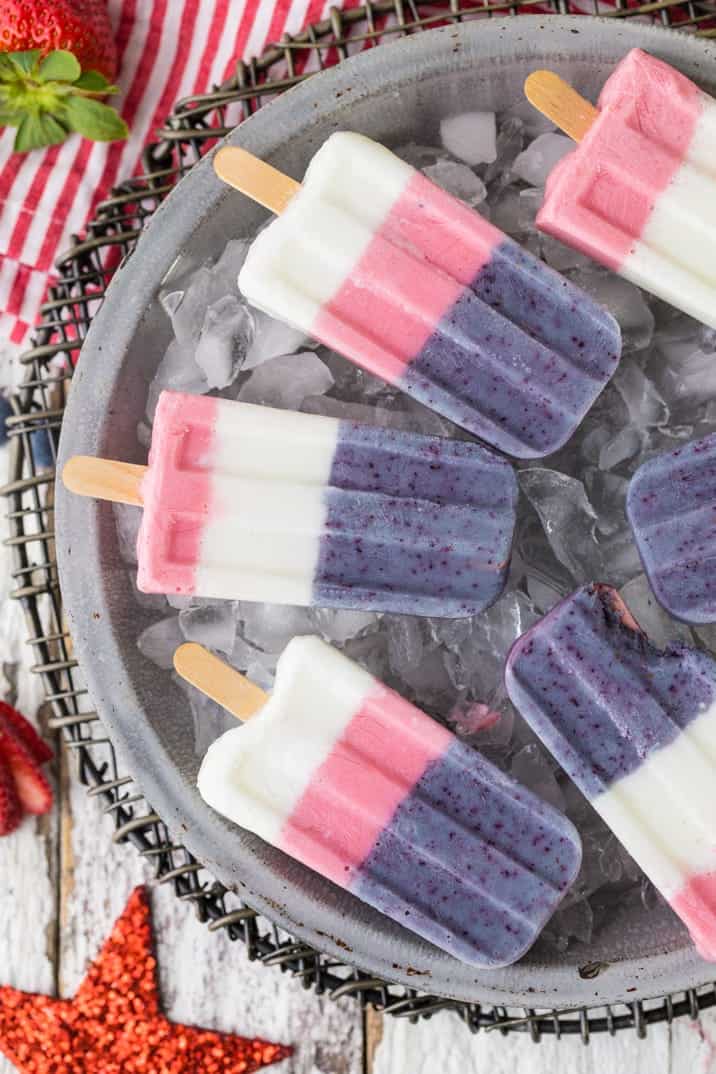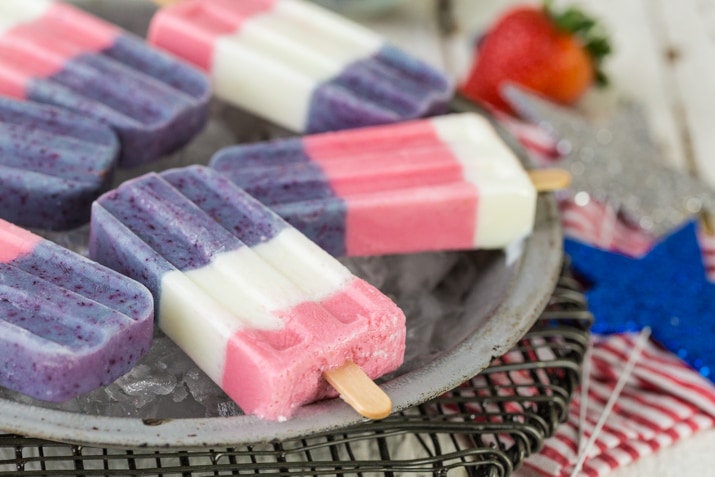 * Recipe adapted from one of my FAVORITE sites, The View From Great Island. Click HERE to see her recipe!
Ingredients
1 cup chopped strawberries
1 cup blueberries
1 banana, chopped
3 cups plain greek yogurt, divided into three equal parts
1 1/2 tablespoons Sugar In The Raw Organic White, divided into three equal parts
water
red and blue food coloring (optional)
10 popsicle sticks
Instructions
Blend the strawberries with 1/2 tablespoon Sugar In the Raw Organic White and 1/4 cup water. Pulse until well combined. Add 1 cup greek yogurt and blend until fully smooth. Add 3 drops red food coloring if you would like the color to be a bit more vibrant; totally optional. Set aside. Keep refrigerated until use.
Repeat steps with each type of fruit, using blue food coloring with the blueberries if you want the color to be a bit more blue, again, optional.
Start by adding a layer of blueberry mixture to the bottom of each popsicle mold. Add your popsicle sticks and allow layer to freeze for about 2 hours. Follow with layer of either banana or strawberry, alternating if you wish. Allow this layer to freeze as well before adding your final layer.
Allow pops to freeze fully before serving.
Enjoy!
7.6.4
1851
https://www.thecookierookie.com/red-white-and-blue-smoothie-pops/

JOIN OUR MAILING LIST
TO GET COOKING!
Subscibe to recieve all the latest, greatest, and EASIEST recipes sent straight to your email inbox. If we post something yummy, you'll be the first to know.