This RAINBOW PEPPER HUMMUS DIP is a healthy, easy, beautiful, and oh so delicious dip! This healthy appetizer is made for game day and loved by both kids and adults. You can feel good about serving this fresh and skinny option at your next party or bbq. 
I'm so excited about this healthy tailgating recipe I have for you today. If you're a regular reader of The Cookie Rookie, you know that usually my apps and dips are full of cheese, cheese, and more cheese. I'm not always known for my healthy recipes. While cooking diet food isn't my jam, I do love to find skinny alternatives that are still delicious, crave-able, and tasty!
This Rainbow Pepper Hummus Dip is ridiculously flavorful and sure to be eaten up by even the pickiest game day fans. From kids to adults, everyone who has tried this has loved it! Wow your friends or guests with this fun and special one of a kind app.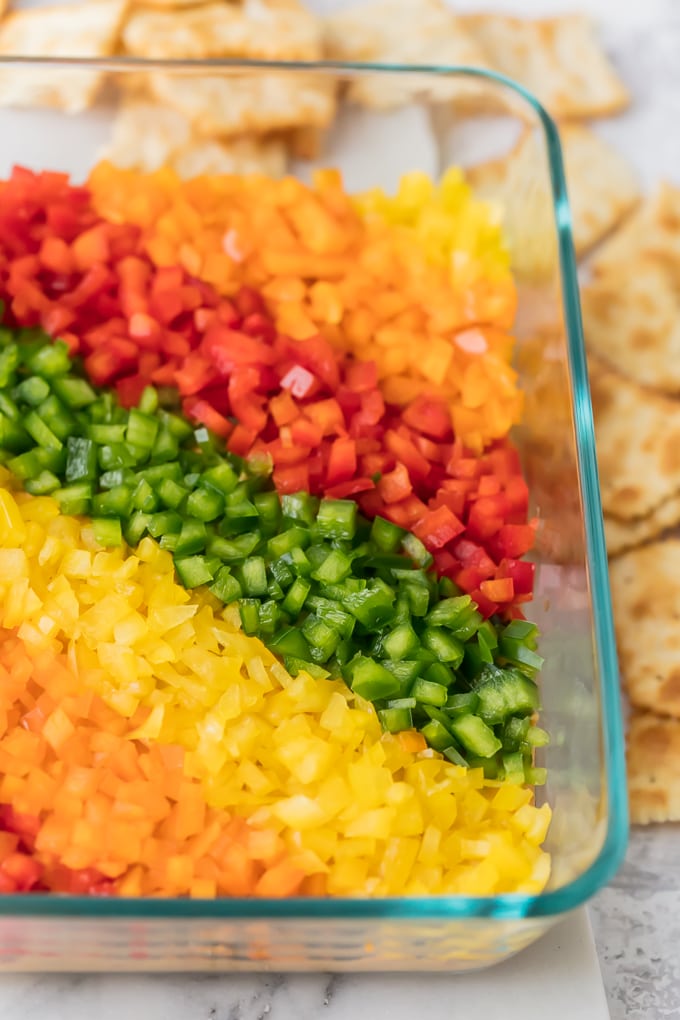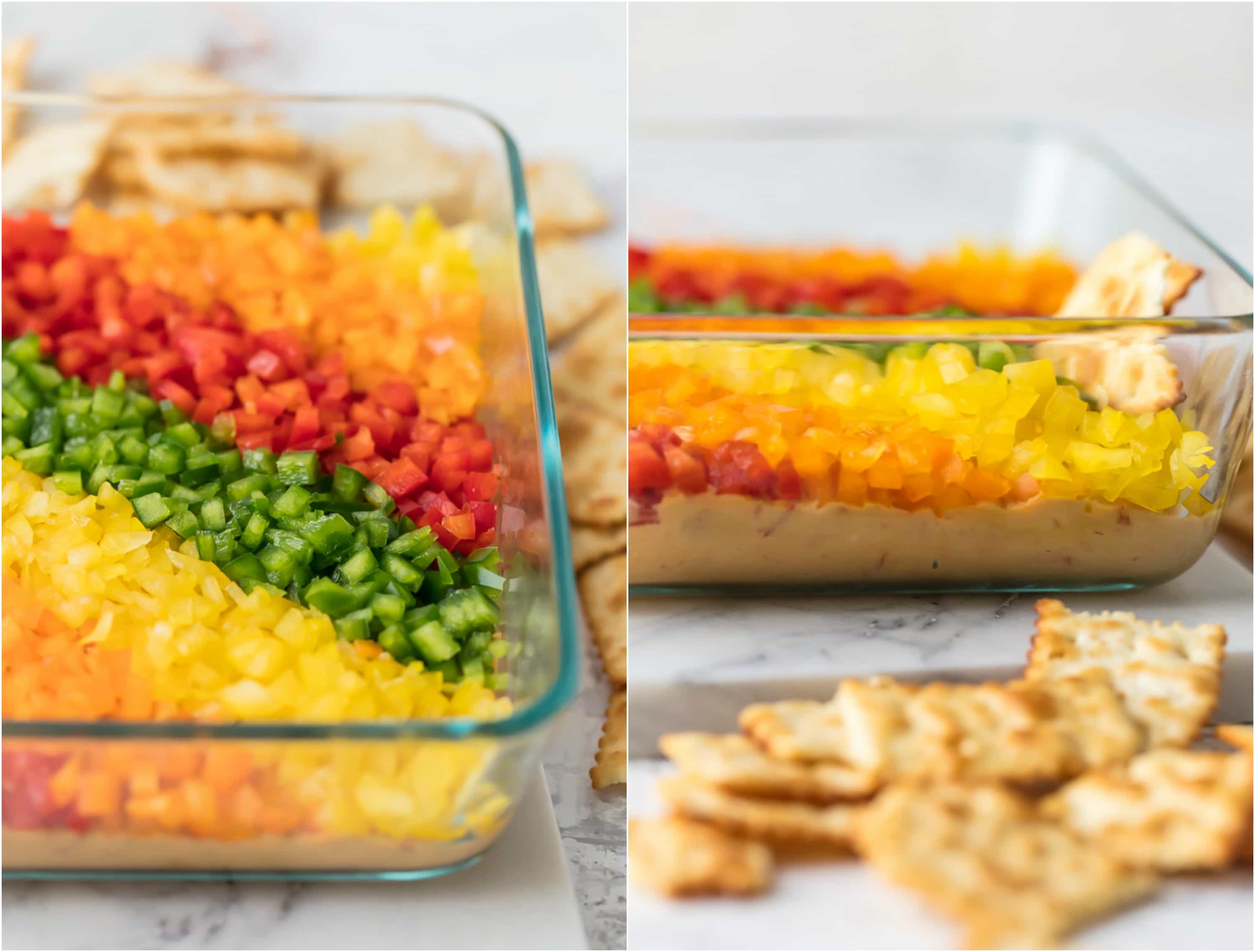 This dip couldn't be simpler…it's just your favorite hummus flavor topped with every color of pepper finely chopped. That's IT! You'll be surprised how much flavor just hummus and peppers can hold. Plus you can feel good about serving it to your loved ones…or if you're eating it alone you can feel good about devouring more than your fair share. When Mom brought this over this week I was skeptical because I'll be honest, hummus usually isn't my favorite. I was blown away that I wanted more and more and even had her make it again to take to a trivia night we had last weekend (WE WON BY THE WAY!)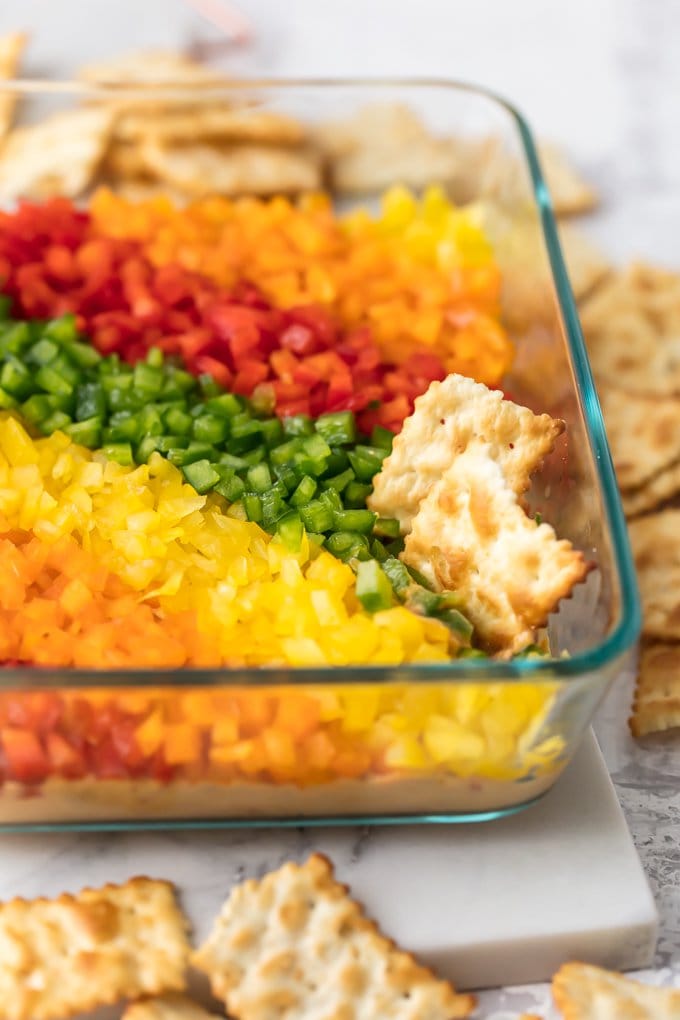 Mom was inspired to make this after seeing one of my favvvve bloggers make Rainbow Veggie Ranch Dip. If you haven't visited Macheesmo, you're missing out! Nick is SO creative and always blows me away. You must must check it out.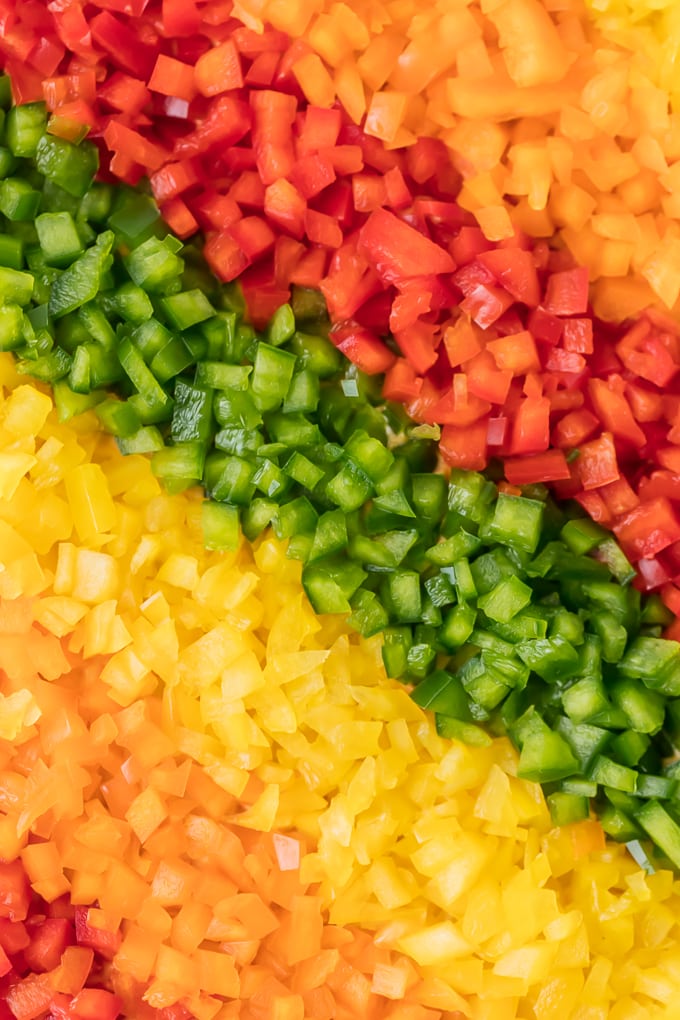 HOP OVER TO SIMPLY SATED (CLICK HERE FOR THE FULL RECIPE) WHERE MY MOM HAS THE RECIPE. THANKS MOM!
(Some people have expressed frustration over me linking to my Mom's site rather than posting the full recipe here. I usually put the full recipe up (there are over 1000 full recipes on the site), but this recipe was special and is 100% hers, so I wanted to link to her instead so you all could be aware of her awesome blog. Hope you understand! Click the link in the paragraph above for the full recipe)