This Cheesy Refried Bean Dip consists of less than 10 ingredients and takes only 30 minutes to make! This hot bean dip is a great appetizer to serve on special occasions such as Cinco de Mayo, the big game day, work events, and more!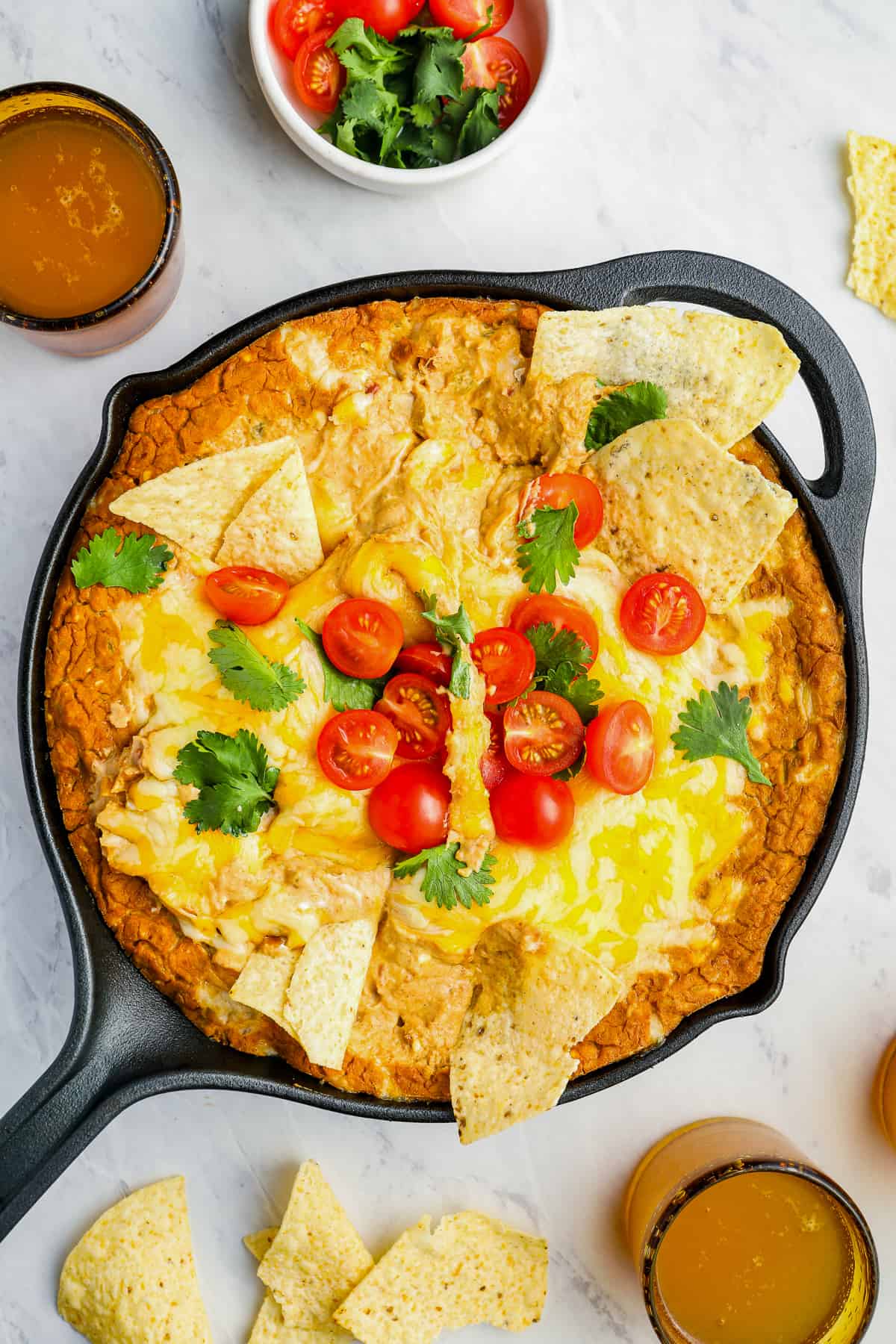 What's in Cheesy Bean Dip?
This easy appetizer contains a handful of simple ingredients to make the perfect easy refried bean dip every time!
Recipe Variations and Easy Ingredient Swaps
This refried bean dip recipe is already so simple to begin with but it's also extremely versatile! By using some of the easy swaps listed below, you can customize this dip to make it your own!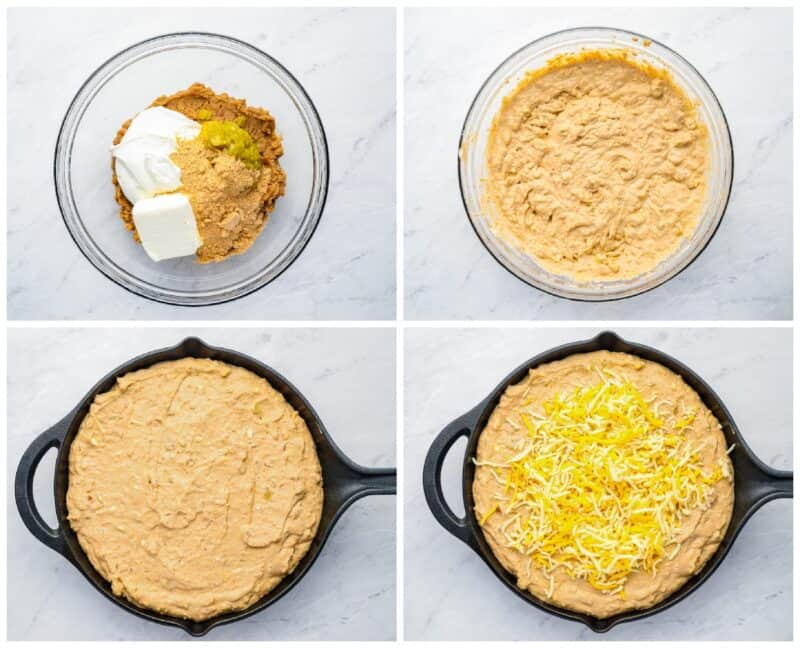 Where can I find chopped green chiles?
Chopped green chiles are usually located in the International aisle next to the jarred salsas!
Do you eat bean dip hot or cold?
Bean dip can be served both hot and cold. In this case, I like to serve it warm so that the cheese stays melty!
Can I make refried bean dip in a crockpot?
You sure can! Simply mix together all the ingredients as instructed and cook them on high in a crockpot for 1-2 hours or on low for 3-4 hours.
Can I freeze refried bean dip?
While you technically can freeze this dip, I don't recommend it. The sour cream will not freeze well, leading to a grainy texture once thawed.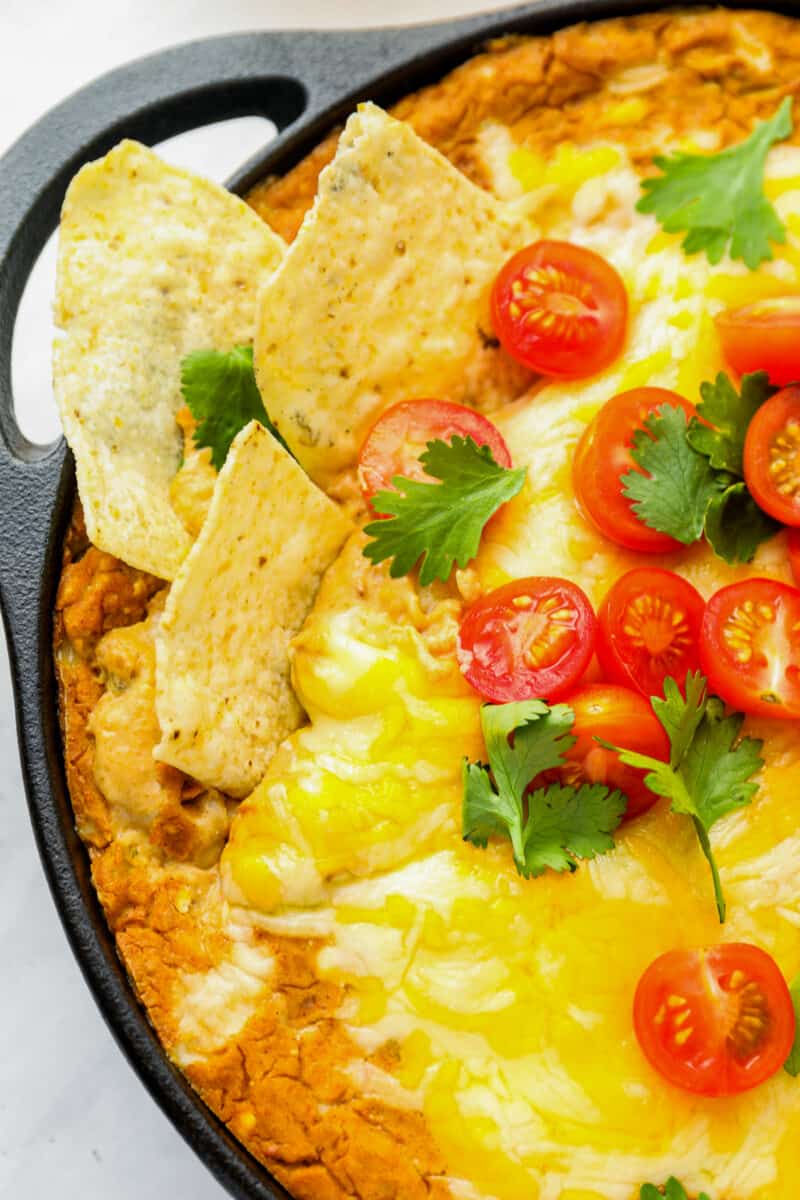 How to Store and Reheat Bean Dip with Refried Beans
Store leftover refried bean dip in an airtight container in the refrigerator for up to 5 days. Reheat covered with aluminum foil in a 350°F oven for 10-15 minutes, until warmed through. Remove the foil in the last 5 minutes to brown the cheese.
What to Serve with Mexican Refried Bean Dip