This SHEET PAN CHOCOLATE CROISSANT RECIPE is our favorite way to make a sweet breakfast for a crowd! Such a fun and easy breakfast pastry baked right in your oven.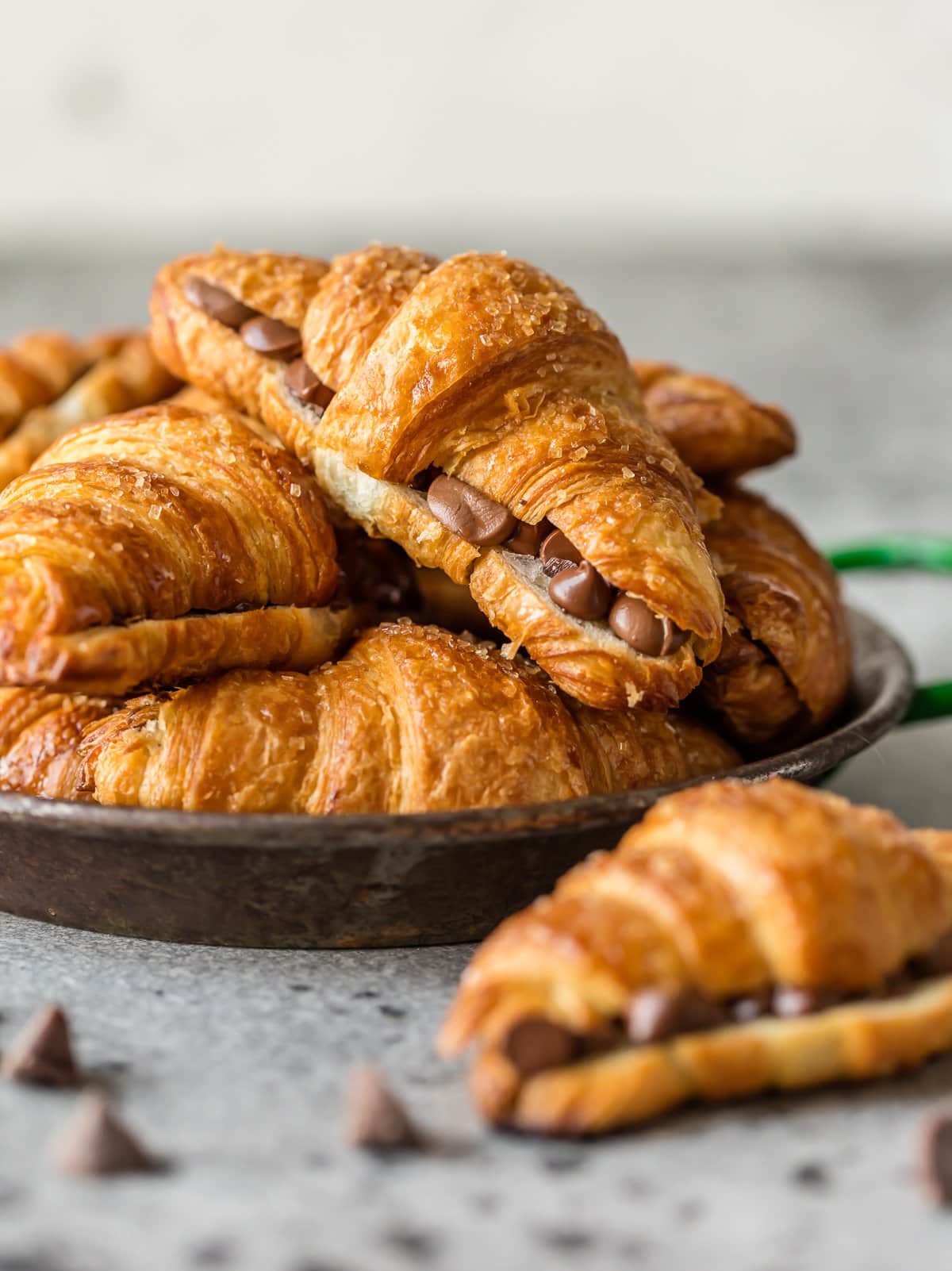 If you're looking for a super easy breakfast recipe, you've come to the right place! Think you can't make delicious ooey gooey pastries at home?! THINK AGAIN! This Sheet Pan Chocolate Croissant Recipe is about to blow your mind and leave you thinking "Now why haven't I tried that before?!" This is nothing revolutionary and definitely not cooking from scratch, but in my world there is nothing wrong with that.
My world is a world where I didn't even boil water until I was 30…so taking short cuts to feed my family yummy treats is A OKAY with me. These Chocolate Croissants are so fun, tasty, and most importantly SIMPLE! Bake up a ton on a sheet pan and call it a delicious day. You ready??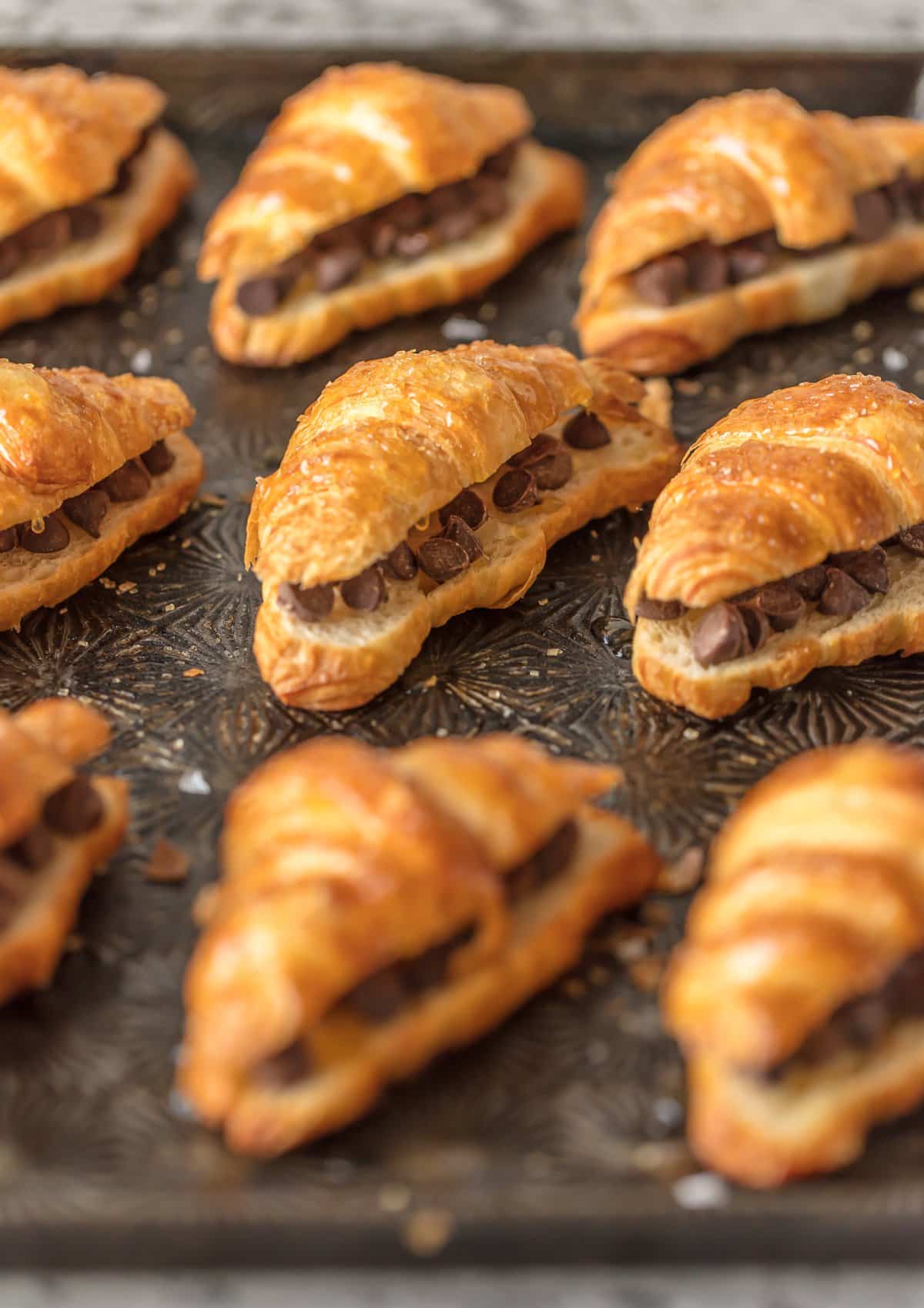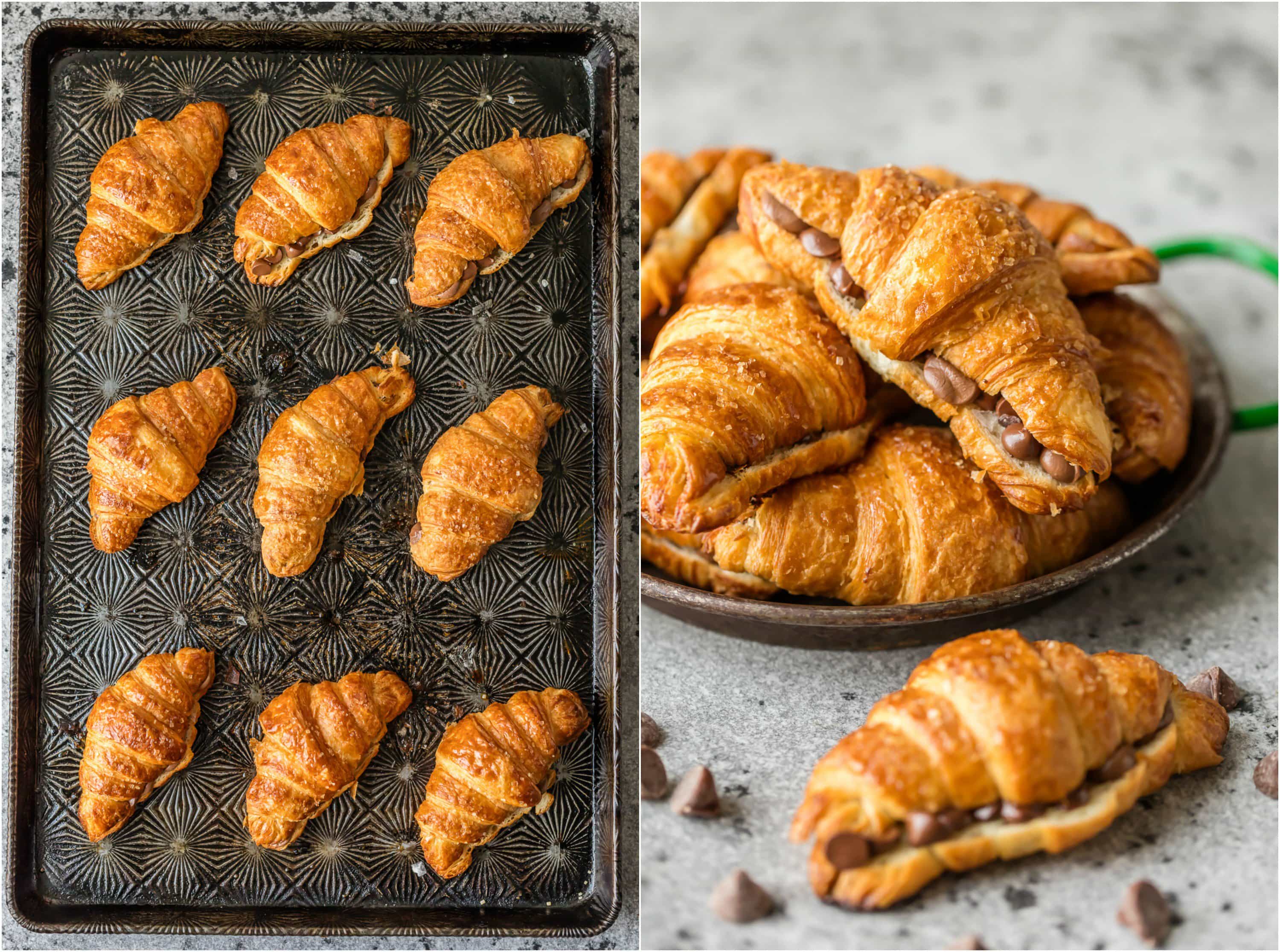 This Chocolate Croissant Recipe is as simple as cutting mini croissants in half, loading them up with sea salt and chocolate chips, brushing them with maple syrup and extra sugar, and baking to perfection. I know we aren't cooking pastries from scratch here…but trust me…no one will care. These Chocolate Croissants are delicious served warm, or even served cooled. Keep them in a fun container on your counter and they're sure to be gone in no time!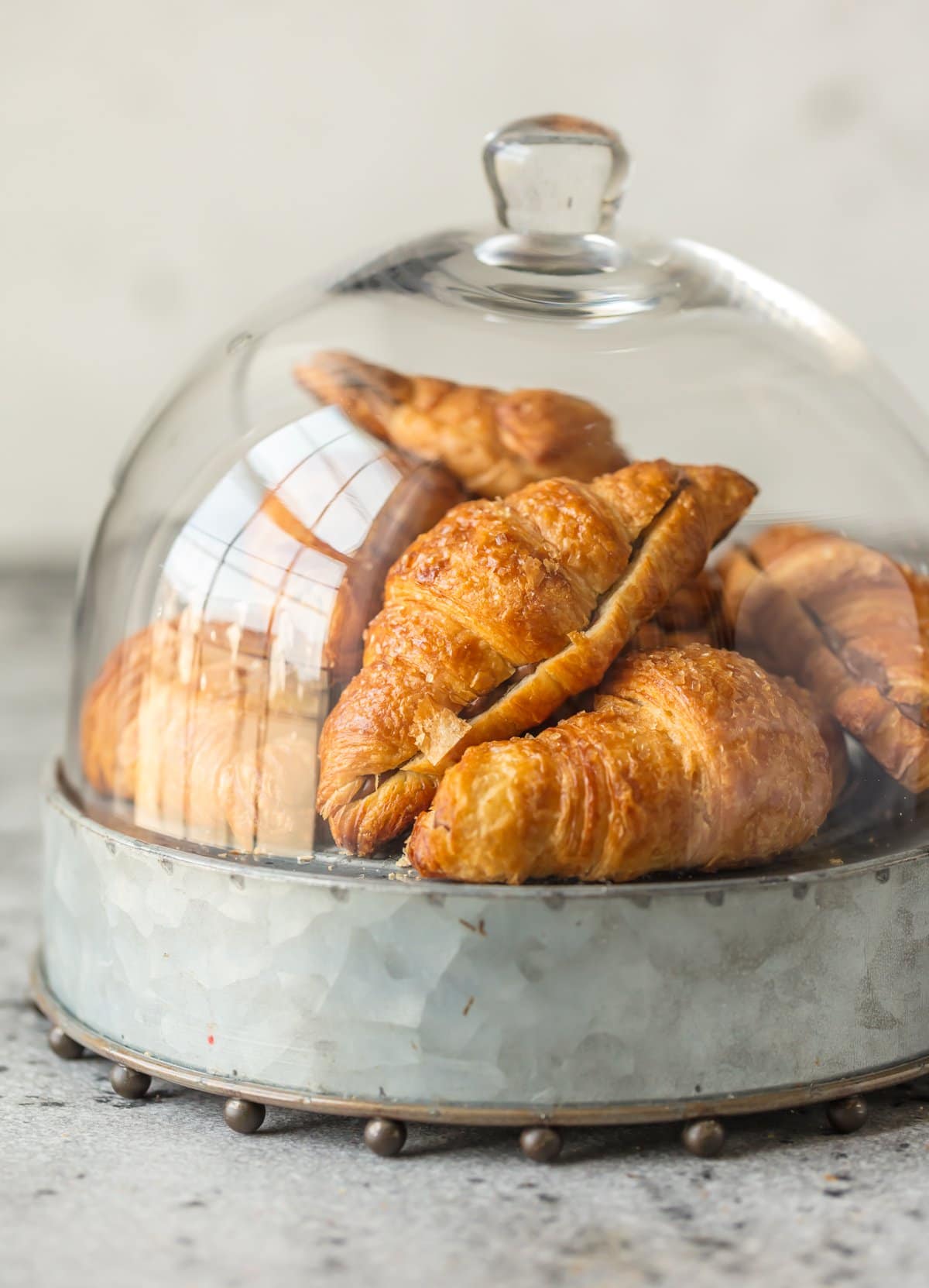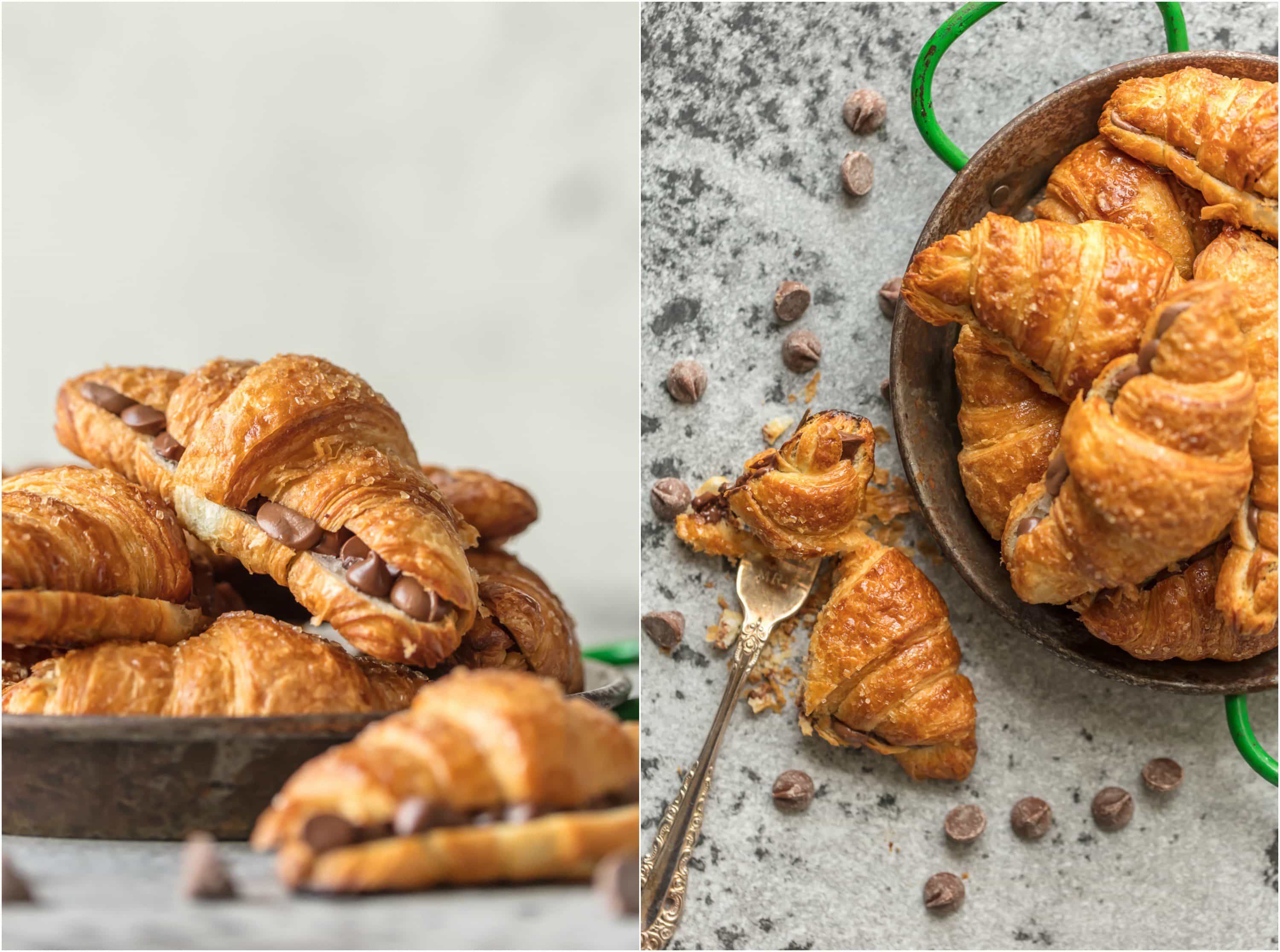 Figuring out this simple recipe for the perfect Chocolate Croissant has made me so happy. I've been snacking on them for days. I love heating them up in the microwave and having the perfect breakfast on the go. Can you blame me?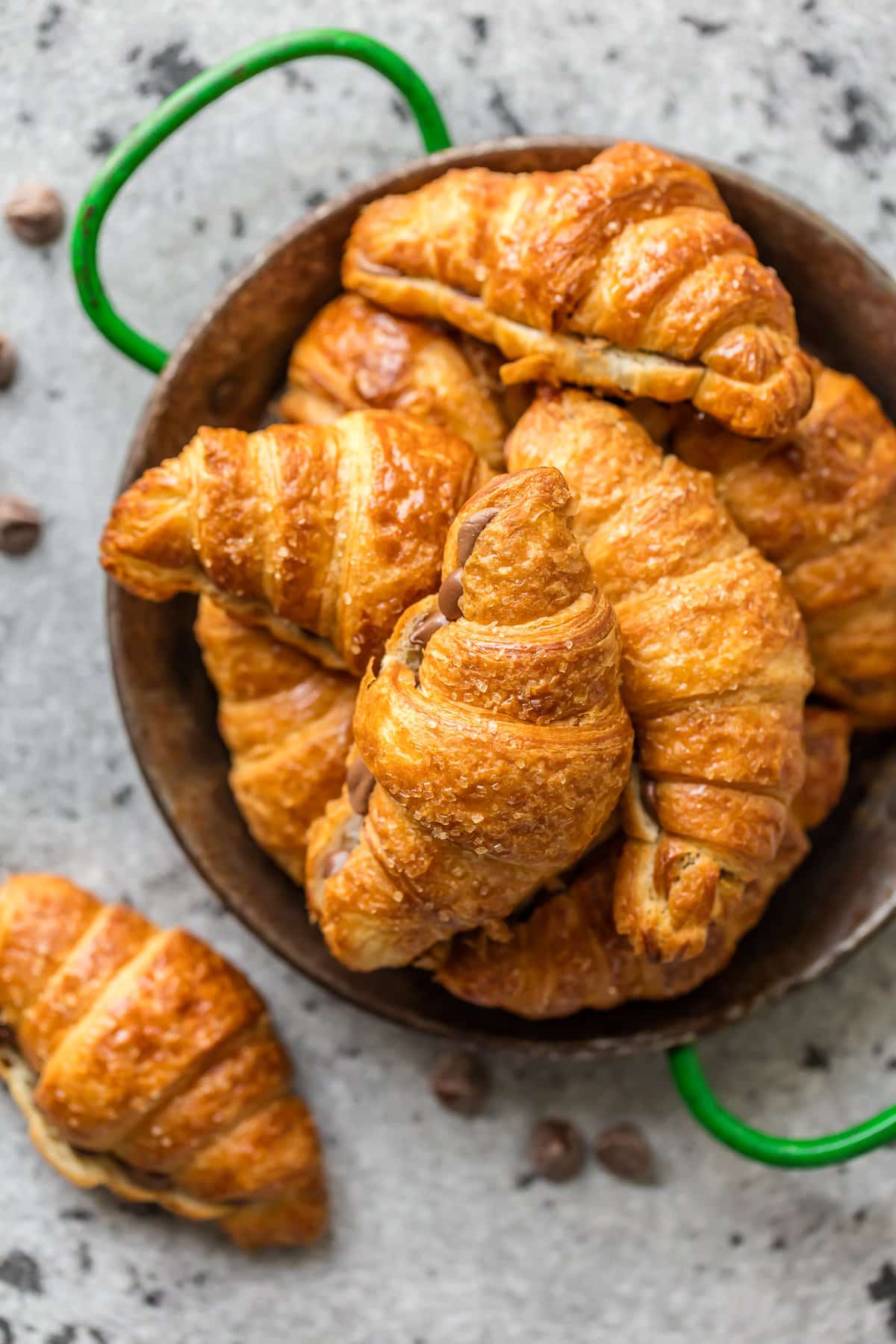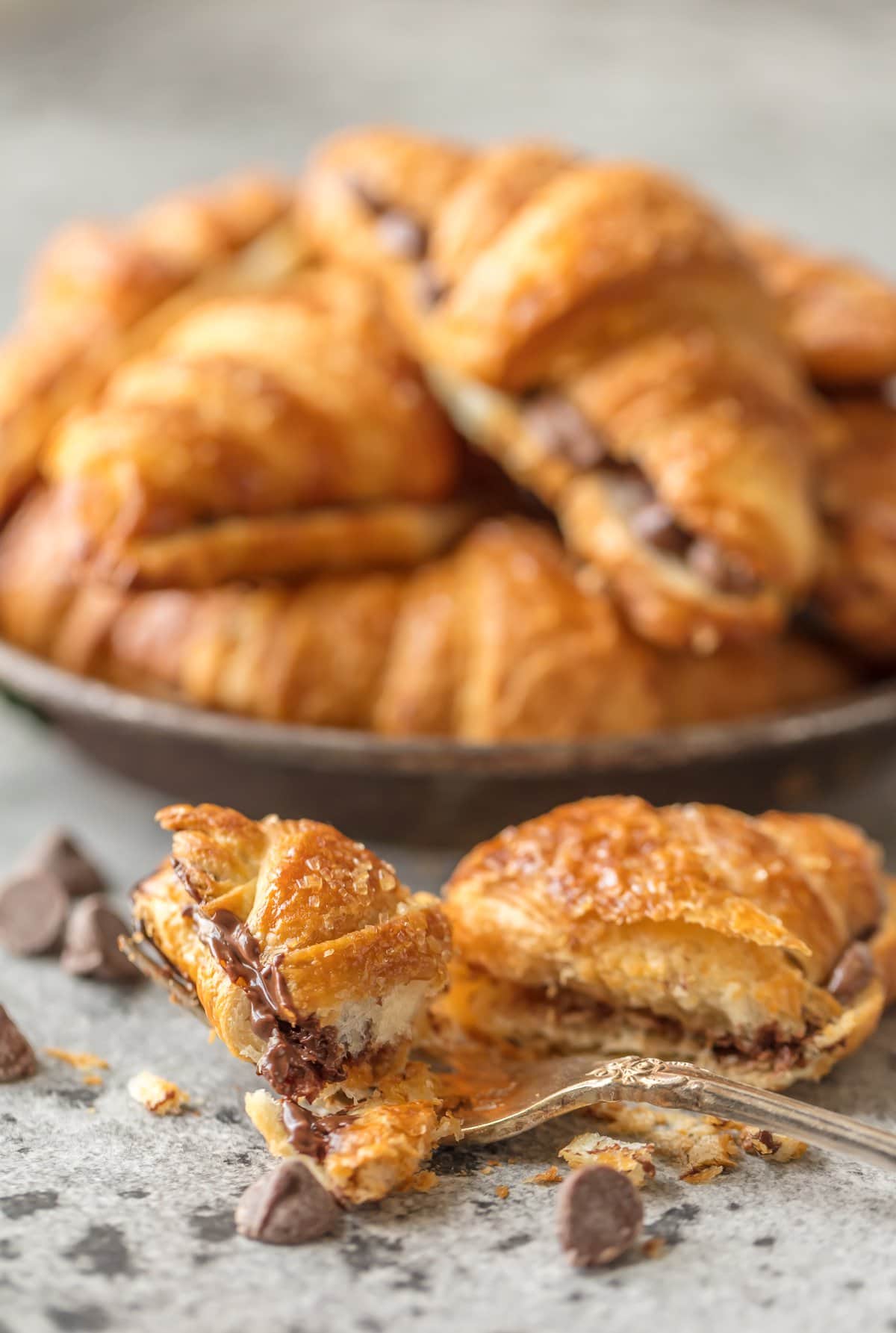 Waste no time in making this Sheet Pan Chocolate Croissant Recipe! You won't regret it. Its such a fun and easy hack to make breakfasts an utter delight.
Enjoy!
Sheet Pan Chocolate Croissant Recipe
5 minPrep Time
5 minCook Time
10 minTotal Time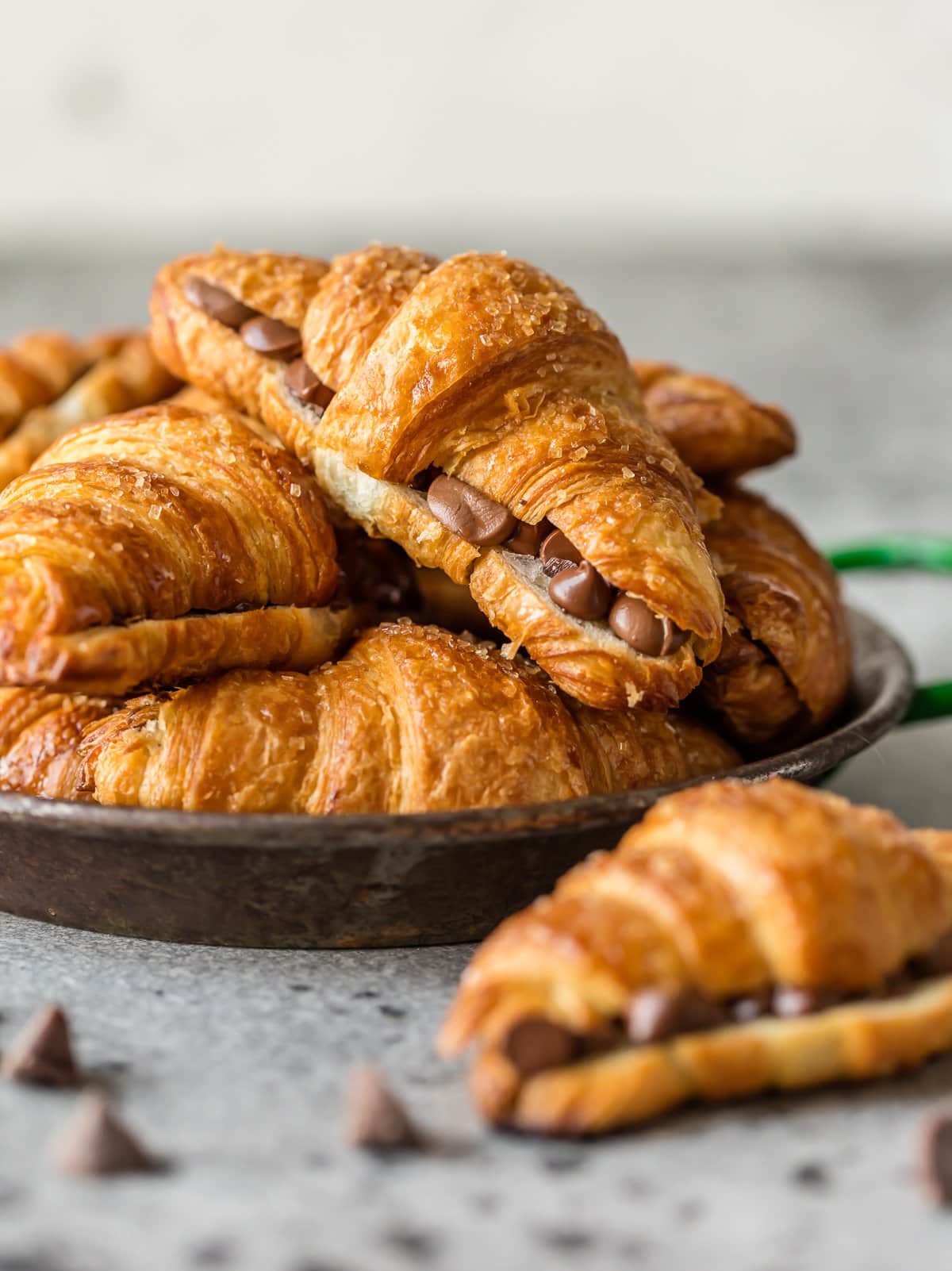 5 based on 2 review(s)
Ingredients
8 croissants
1 package chocolate chips, Guittard or Ghirardelli, milk or semi-sweet, or a combination of both
Coarse Kosher salt or Maldon Sea Salt Flakes
3 tablespoons pure maple syrup
¼ cup raw, coarse sugar
Instructions
Preheat oven to 425 degrees F and line a cooking sheet with foil or parchment. Place an oven rack on the lowest level.
Cut each croissant in-half horizontally, but not all the way through
Place each croissant on the cooking sheet and liberally sprinkle the inside of each with chocolate chips.
Very lightly sprinkle the inside with coarse salt or sea salt flakes.
Close the top of each croissant and lightly brush the tops with maple syrup then sprinkle them with coarse or raw sugar.
Place the baking sheet in the oven on the lowest rack and bake for 4-5 minutes or until the tops are golden brown and have caramelized. Watch the croissants closely beginning at 4 minutes. They can burn quickly at this point.
Transfer the croissants to a cooling rack and cool for 1 minute. Remove them from the tray to cool. These are delicious warm or cold.
Enjoy!
7.6.7
2393
https://www.thecookierookie.com/sheet-pan-chocolate-croissant-recipe/