Weight Watchers Lasagna only has 8 Weight Watchers Points! Can you believe this Skinny Cheat's Lasagna is actually healthy? It's secretly thickened up with extra vegetables like carrots, zucchini, and celery, making it the perfect healthy comfort food. This Easy Lasagna Recipe is sure to make you feel like you're indulging, without the guilt. We LOVE this Healthy Lasagna Recipe!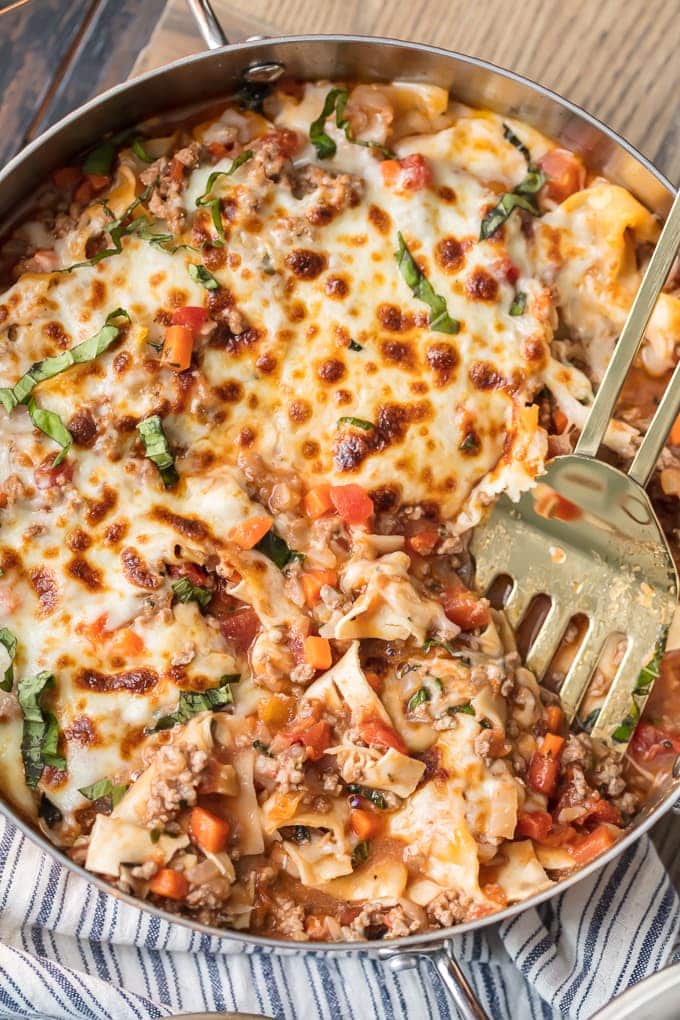 Healthy Lasagna Recipe
This Healthy Lasagna Recipe is a must make. With New Years resolutions looming large over our January decisions, I've really been trying to find some new and easy healthy recipes to show you. I'm a firm believer in moderation and have never been into strict diets. Henry is over 10 months now, but I'm still feeling like I have a little baby weight to lose, so for me I'm just trying to make little tweaks here and there to make favorite recipes a little less indulgent.
This Weight Watcher's Lasagna tastes like you're cheating on your diet, but you're not. It has all the things you love about lasagna…beef, noodles, and tomatoes. You're never going to miss the other junk. :)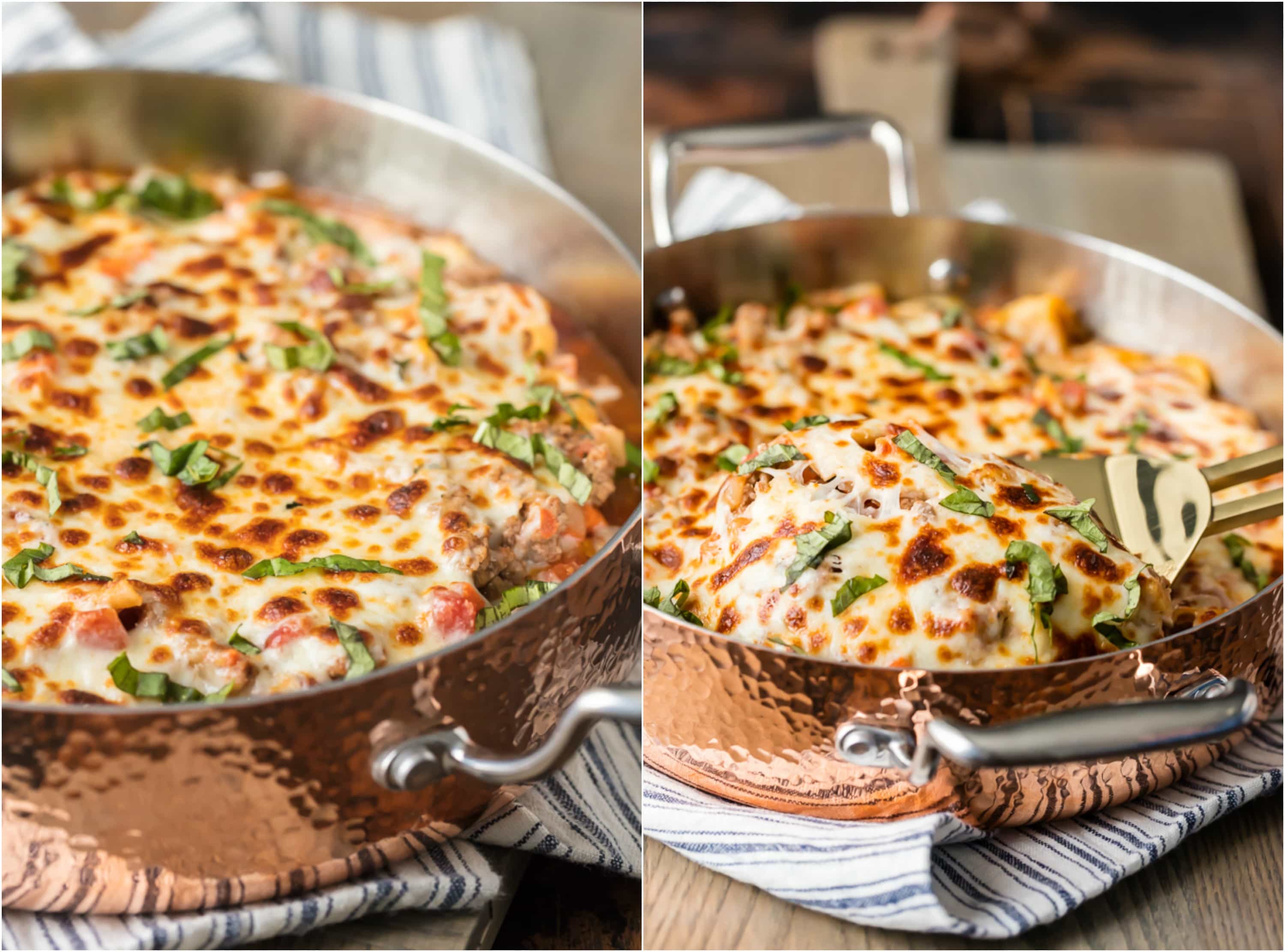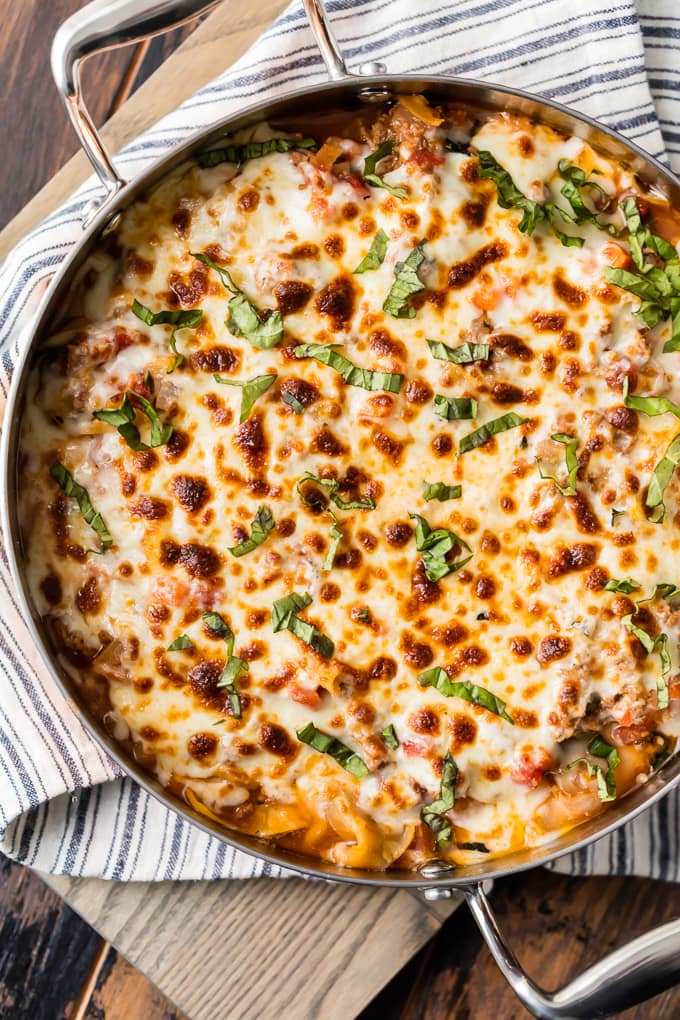 Weight Watchers Lasagna with only 8 WW Points
Weight Watcher's Lasagna is made secretly healthy by bulking it up with extra veggies. Carrots, Zucchini, Onions, and Celery finely chopped add to the beef to make a hearty and flavorful filling, without piling on the calories. Just trust me on this one, it tastes amazing.
How do you make this a Healthy Lasagna Recipe?
This Healthy Lasagna Recipe uses lots of veggies to make it hearty while skimping on calories. It only has 8 Weight Watchers Points!
We use whole milk mozzarella pearls as well as non fat shredded cheese to make sure this Healthy Lasagna Recipe is still cheesy and delicious, but also not terrible for your waist line.
It still has all of the flavors of a Classic Lasagna with less fat and less calories. Win win!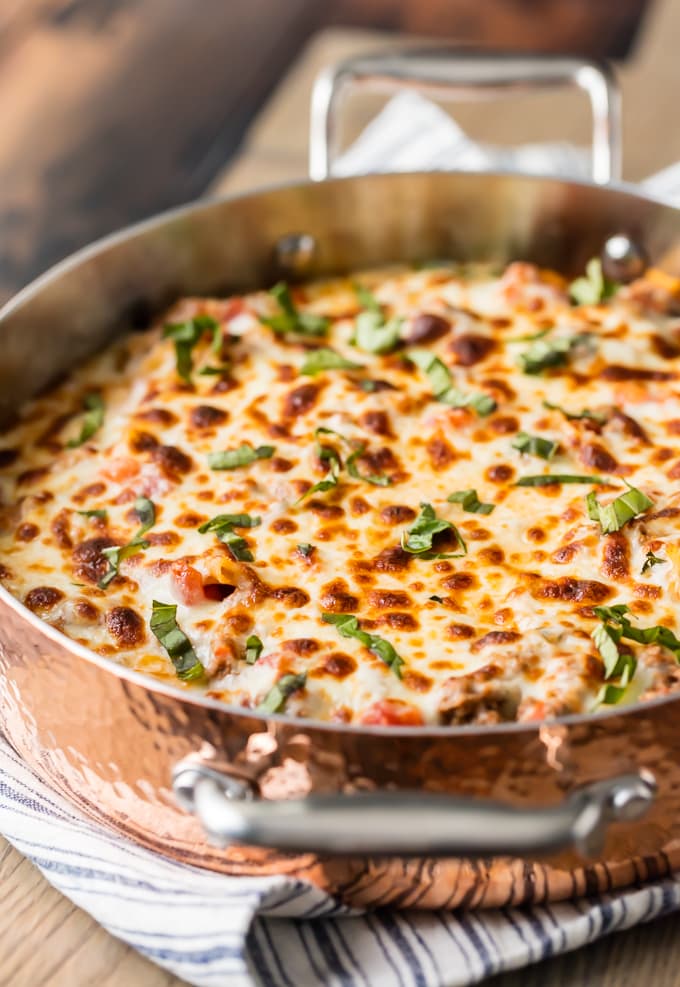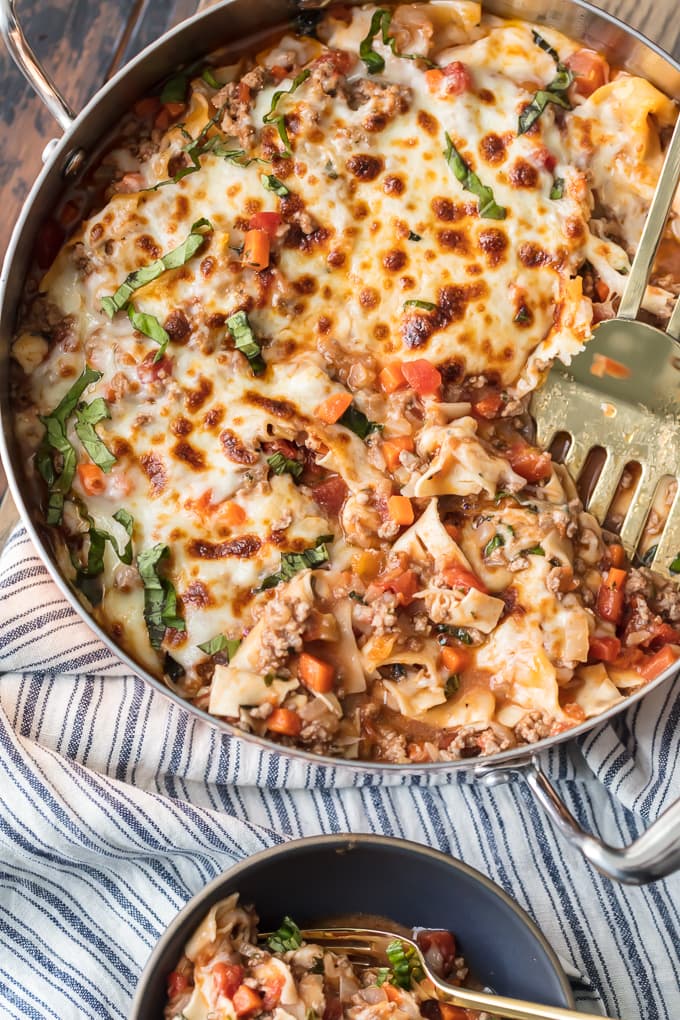 Now normally, as you know, I'm a huge cheese lover. And that's hasn't ended, trust me. But not every recipe, not even every LASAGNA recipe, needs to be layered in every type of cheese. We skipped the traditional ricotta cheese found in lasagna and also skipped tons and tons of shredded cheese on top.
We did broil on some low fat shredded cheese on top…because like I said, everything in moderation! What would lasagna be without cheese? Live a little!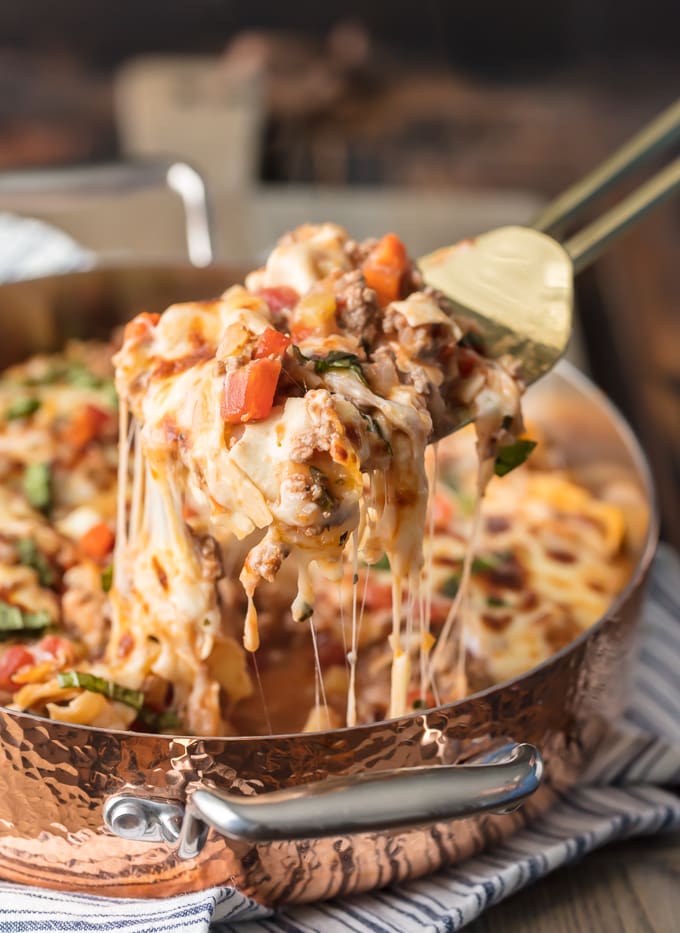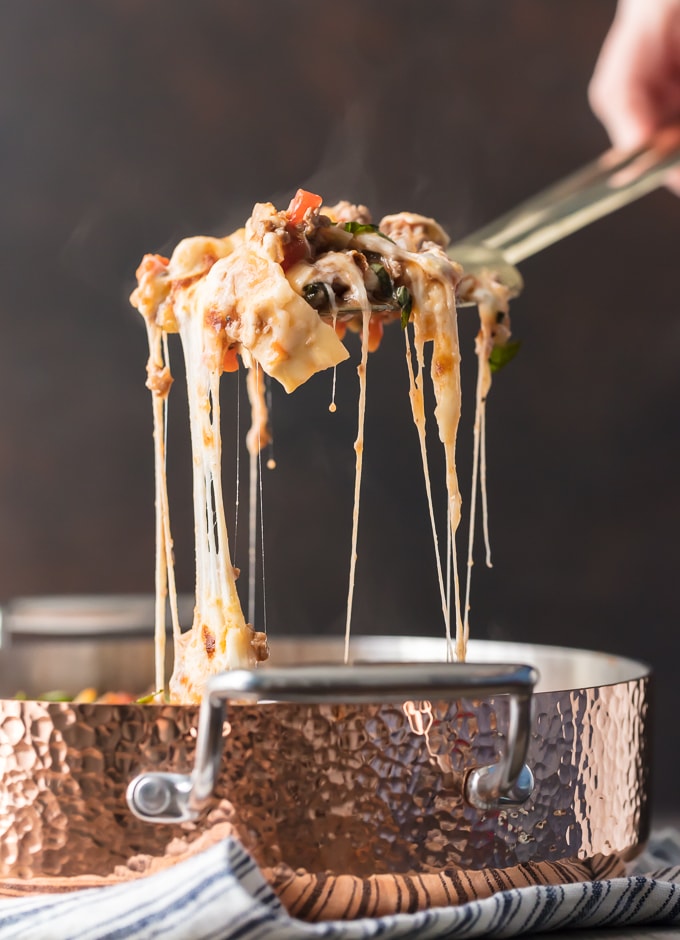 I'm so excited about this Healthy Lasagna Recipe because it proves that not all indulgent recipes have to require stretchy pants. We can live up to our New Years Resolutions while still enjoying what we eat. I think that's important to keeping up with goals. Can't hate every moment of it.
Some other notable healthy recipes that people just love on the site are Salmon with Avocado Salsa, Skinny Margarita, Baked Fried Chicken, Garlic Mashed Cauliflower, Mexican Grilled Corn on the Cob, and Roasted Brussels Sprouts. Who says healthy recipes can't have tons of flavor?!
If you're looking for lasagna but this isn't quite right, check out our White Chicken Lasagna, Dutch Oven Lasagna, or Seafood Lasagna! Something for everyone.
See the recipe card below for full details on How to Make Weight Watchers Lasagna Recipe. Enjoy!