Lasagna makes everything better! There's nothing quite like a piping hot Lasagna Recipe. The ultimate comfort food. We have all the Easy Lasagna Recipes you need from healthy lasagna to lasagna soup to the most indulgent lasagna you can imagine!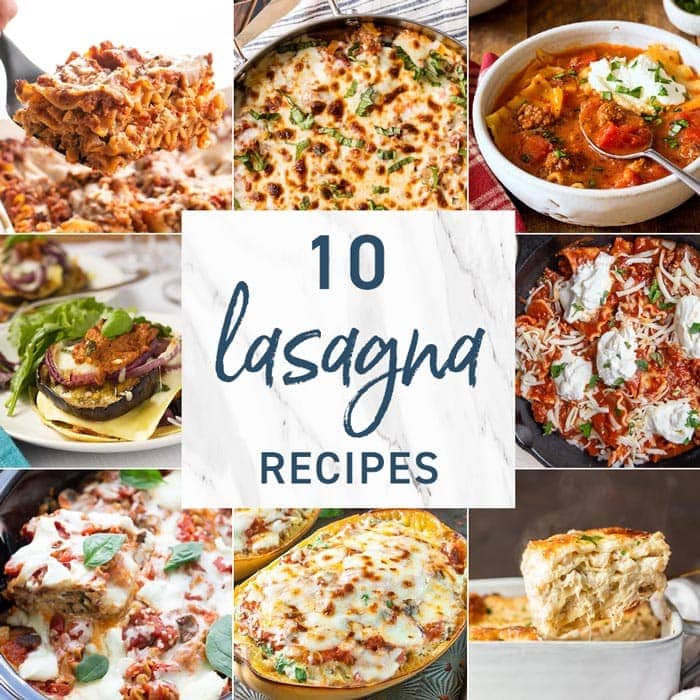 WE LOVE LASAGNA RECIPES! Hello! It's Maryanne from The Little Epicurean. I love lasagna. That balance of pasta, fillings, and cheese is something I crave often. Today we're sharing 10 very different lasagna recipes. We've got your traditional lasagnas, some modern twists, a few vegetarian ones and even a vegan version! We have a lasagna recipe for everyone. Enjoy!
Skinny Cheats Lasagna | The Cookie Rookie wCutting back on calories? No problem. You can still enjoy lasagna. This skinny lasagna only have 8 Weight Watchers points! The secret is in the sauce!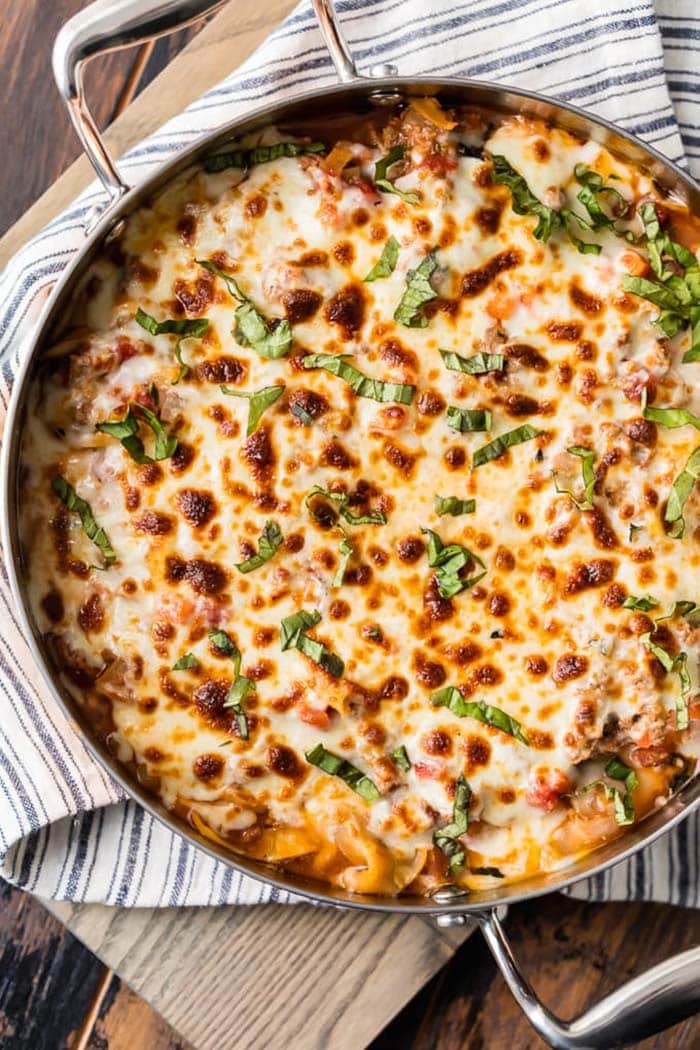 Skillet Lasagna | Dessert For Two Enjoy homemade, home cooked lasagna in a fraction of the time by cooking it in a skillet. Best of all, this smaller portion means no worries about what to do with leftovers.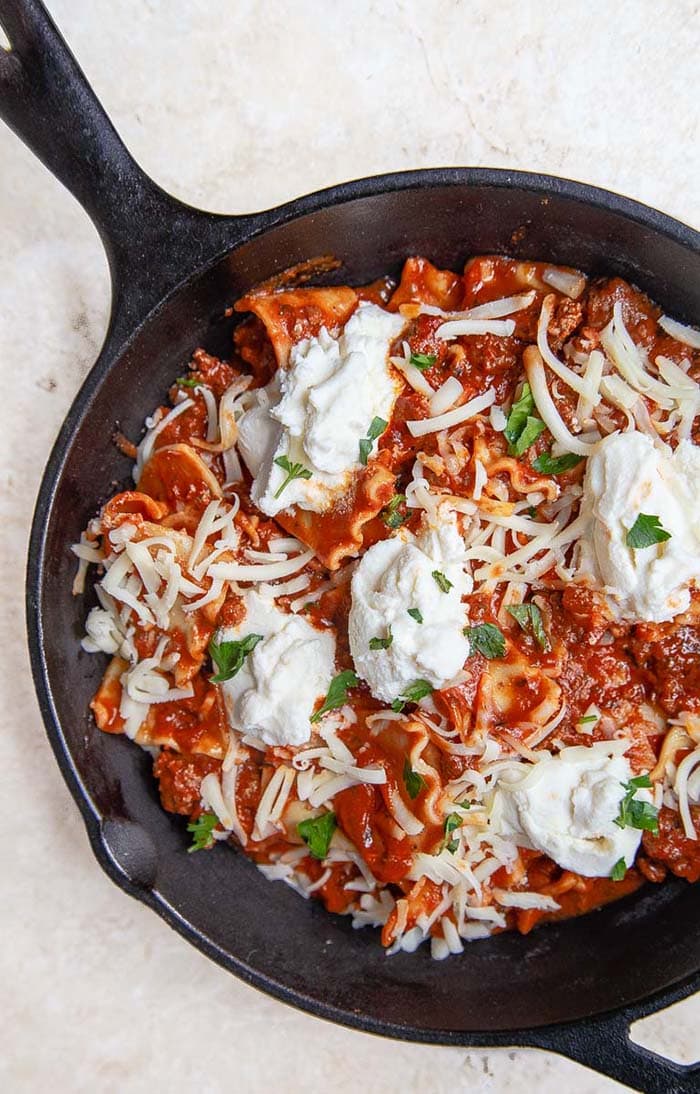 Colorful Vegan Vegetable Lasagna | Namely Marly Vegan lasagna. Yes! It looks just like the real meat and cheese version. And, it's just as tasty! This one is filled with veggies, tofu, and beets!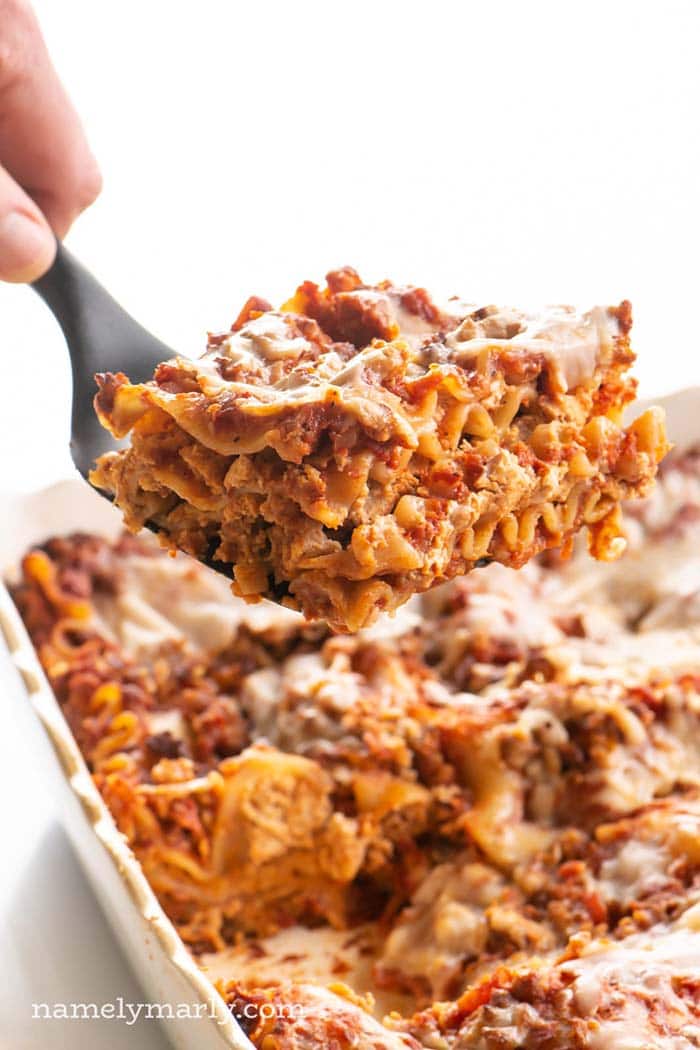 Cheesy Seafood Lasagna | The Cookie Rookie This is the ultimate lasagna for seafood lovers. Layers of pasta, cheese, crab, shrimp, and scallops make up this dreamy dish.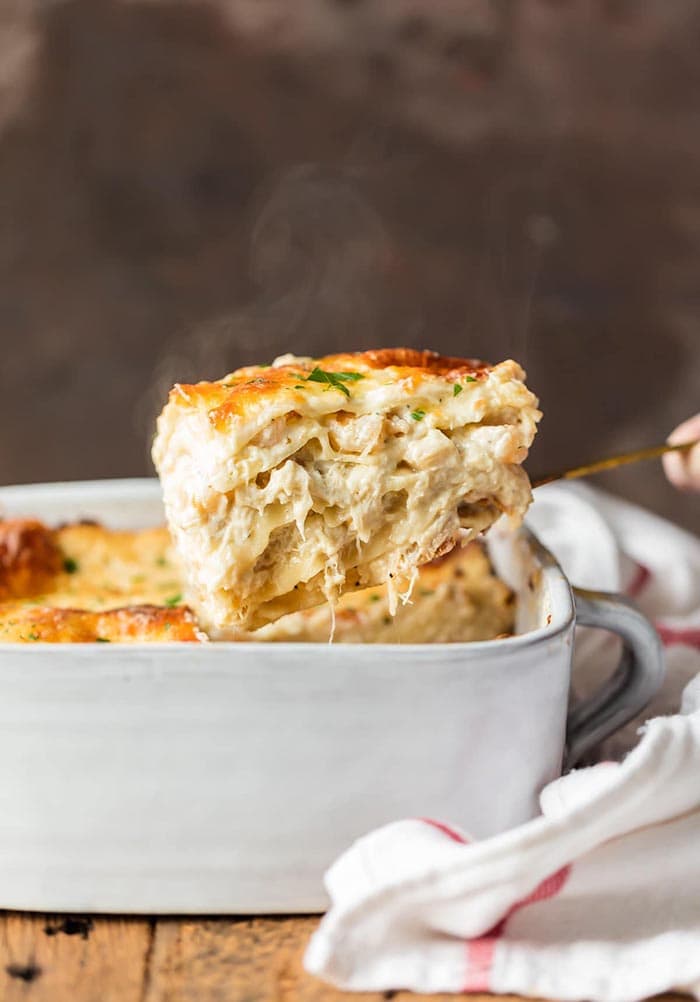 One Pot Lasagna Soup for Two | Homemade in the Kitchen Did you know you can turn lasagna into a soup? Better yet, a one pot meal!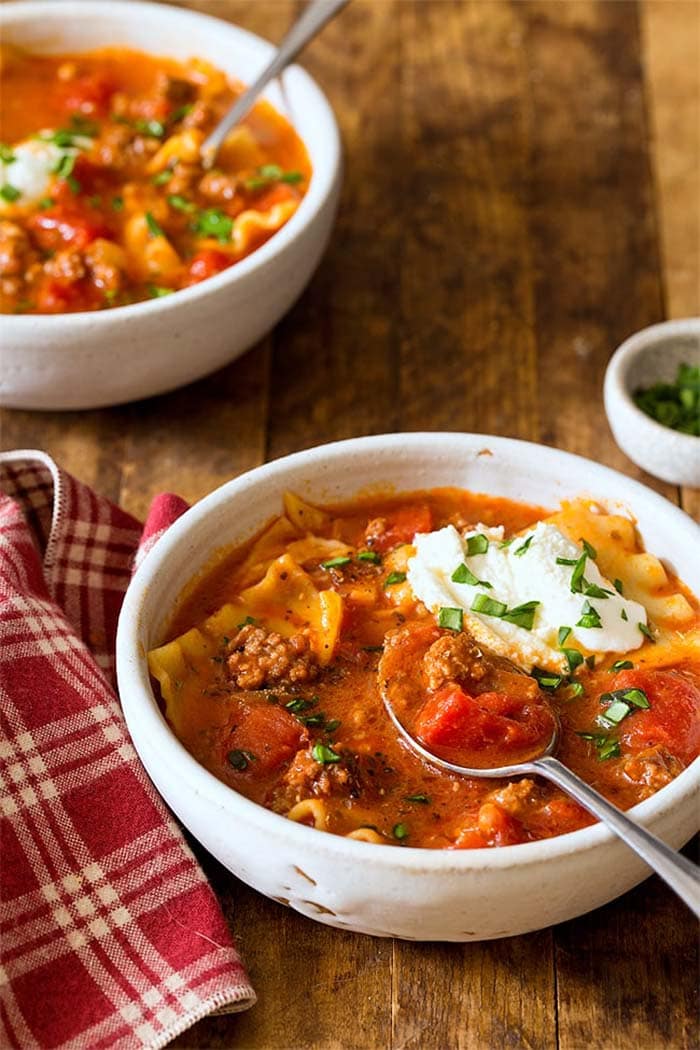 Freestyle Eggplant Lasagna | Scrummy Lane Looking for a new spin on lasagna? How about freestyling it? This vegetarian eggplant lasagna is built "freestyle" one by one instead of one large tray.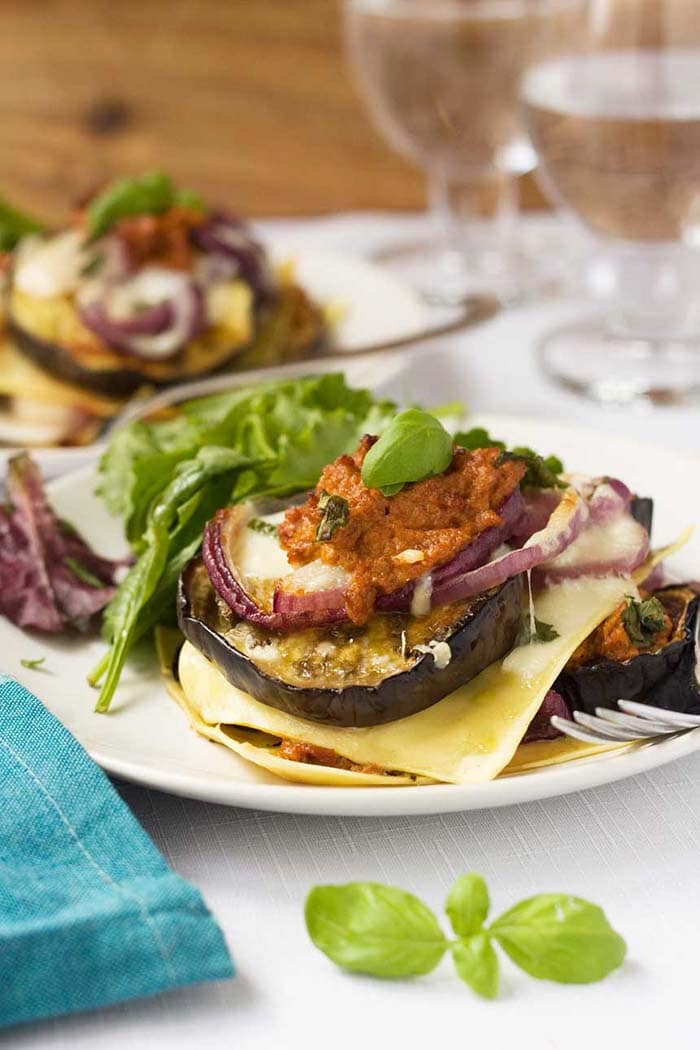 Slow Cooker Spinach Ricotta Lasagna | Kristine's Kitchen If you love the ease of set it and forget slow cookers, add this lasagna to your dinner repertoire. This hearty vegetarian spinach ricotta lasagna is a healthier take on the classic meaty lasagna.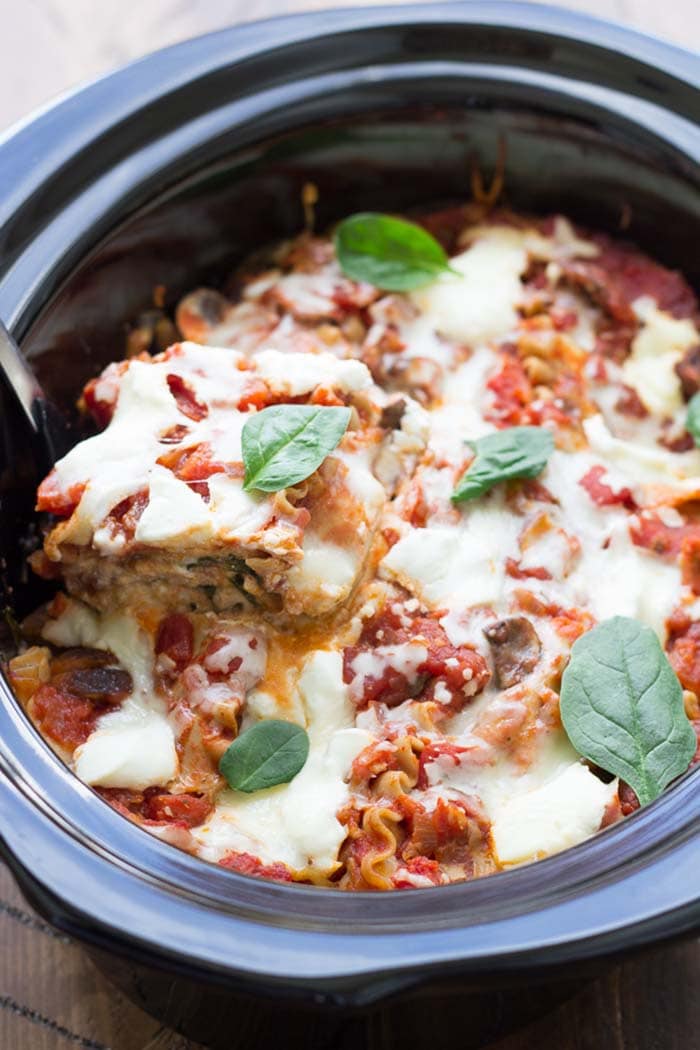 Lasagna Stuffed Peppers | Buns in my Oven On a low carb diet? Instead of pasta, pack the traditional flavors of lasagna into bell peppers!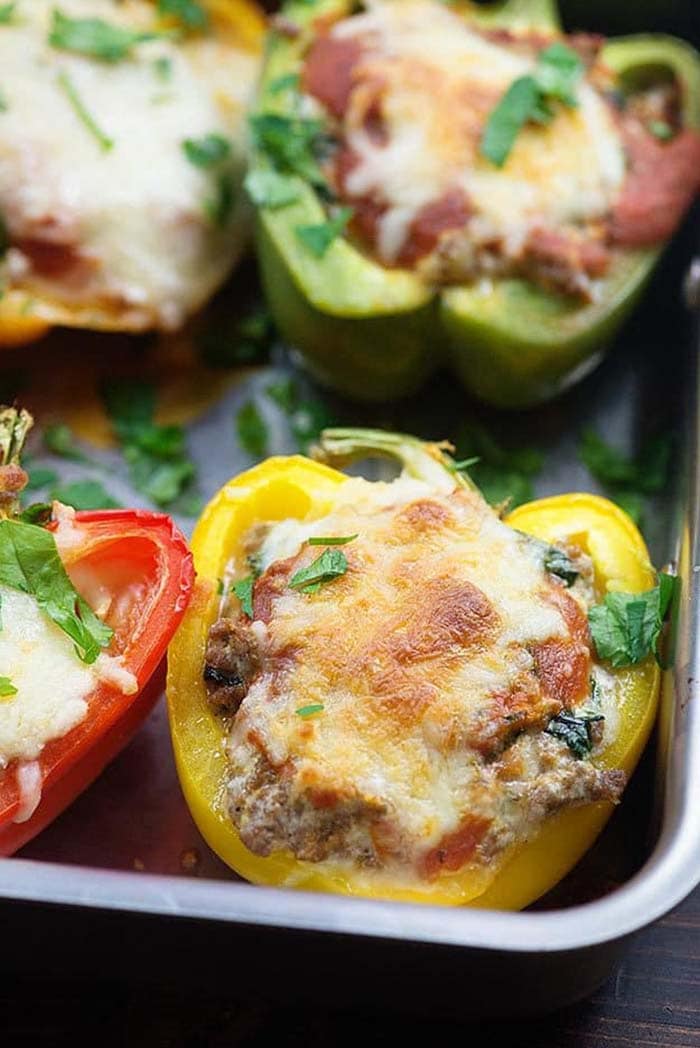 Butternut Squash Lasagna Roll-Ups | Running to the Kitchen These lasagna roll-ups are filled with chicken and spinach and covered in a creamy, cheesy butternut squash sauce.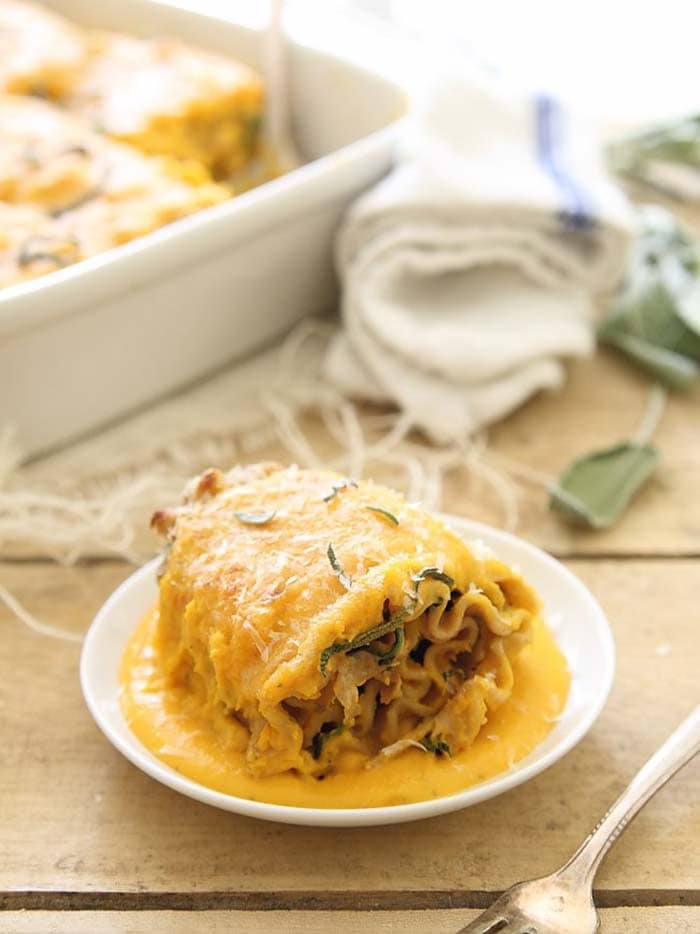 Easy Cheesy Vegetarian Spaghetti Squash Lasagna | Peas and Crayons Need a vegetarian, low-carb, gluten-free lasagna option? This spaghetti squash lasagna is it! Serve it in a squash bowls or make it casserole style.