Symphony Bar Chocolate Shell is everything we love about classic magic shell topping taken up a notch! Made with just 3 ingredients, this is a fun and delicious chocolate sauce to use on all of your favorite frozen desserts.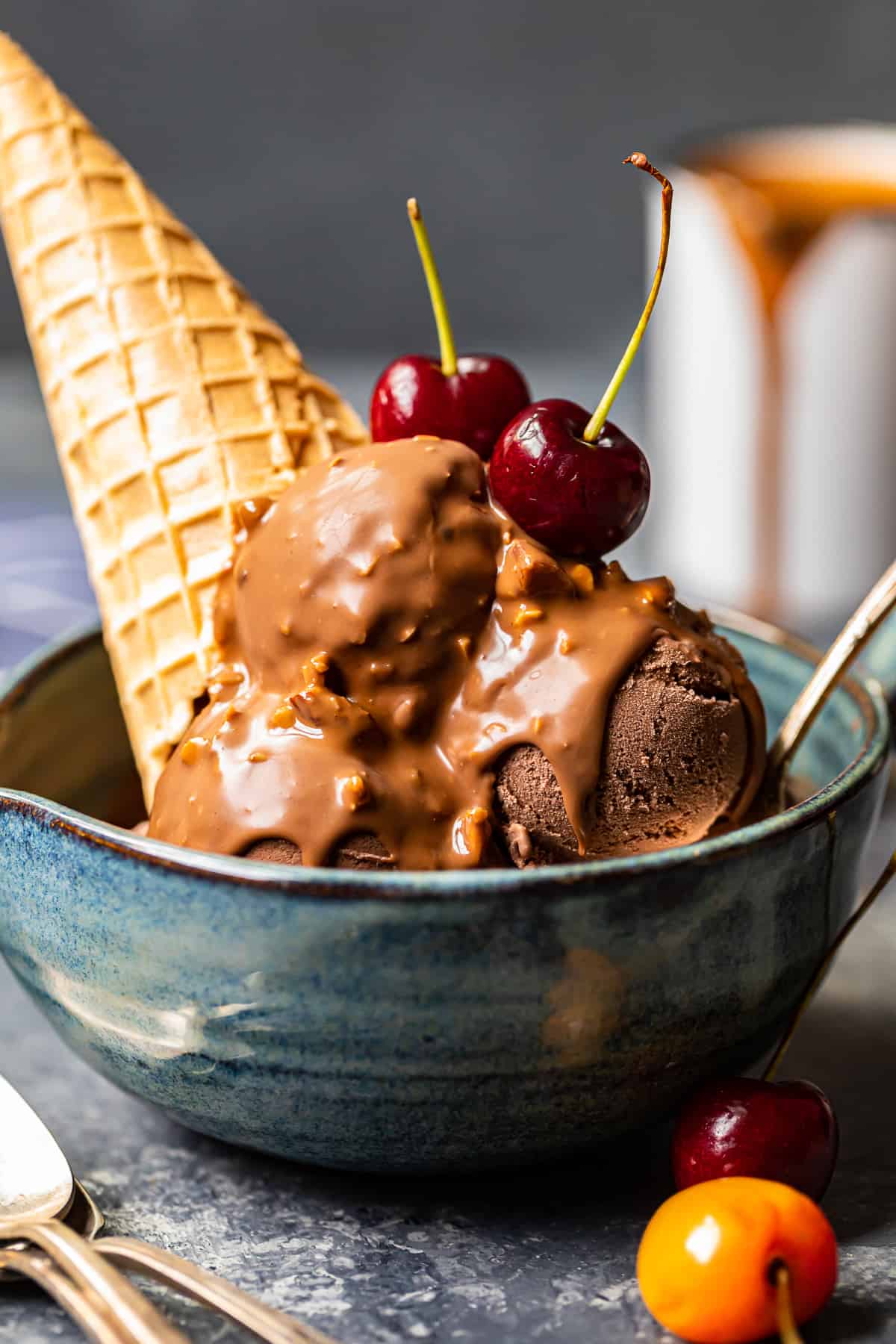 Ice Cream Chocolate Shell with Symphony Bars
If you've ever made homemade magic shell, you know this simple 3-ingredient sauce is quite impressive! Kids and adults always love watching this chocolate sauce turn into a hard shell on top of any frozen treat.
Instead of using chopped pure chocolate, today's magic shell is made with chopped Symphony chocolate bars for a fun twist on a classic dessert sauce. It's chocolatey, easy to make, and delicious on any ice cream flavor!
Why You'll Love this Magic Shell Recipe:
EASY: Simply melt the ingredients together and enjoy on your favorite frozen dessert.
MAGIC: In a matter of seconds, warm chocolate sauce turns into a hard shell coating.
CROWD PLEASER: Homemade magic shell always wows a crowd.
With almond and toffee pieces, Symphony bar magic shell has an extra crunch you'll love!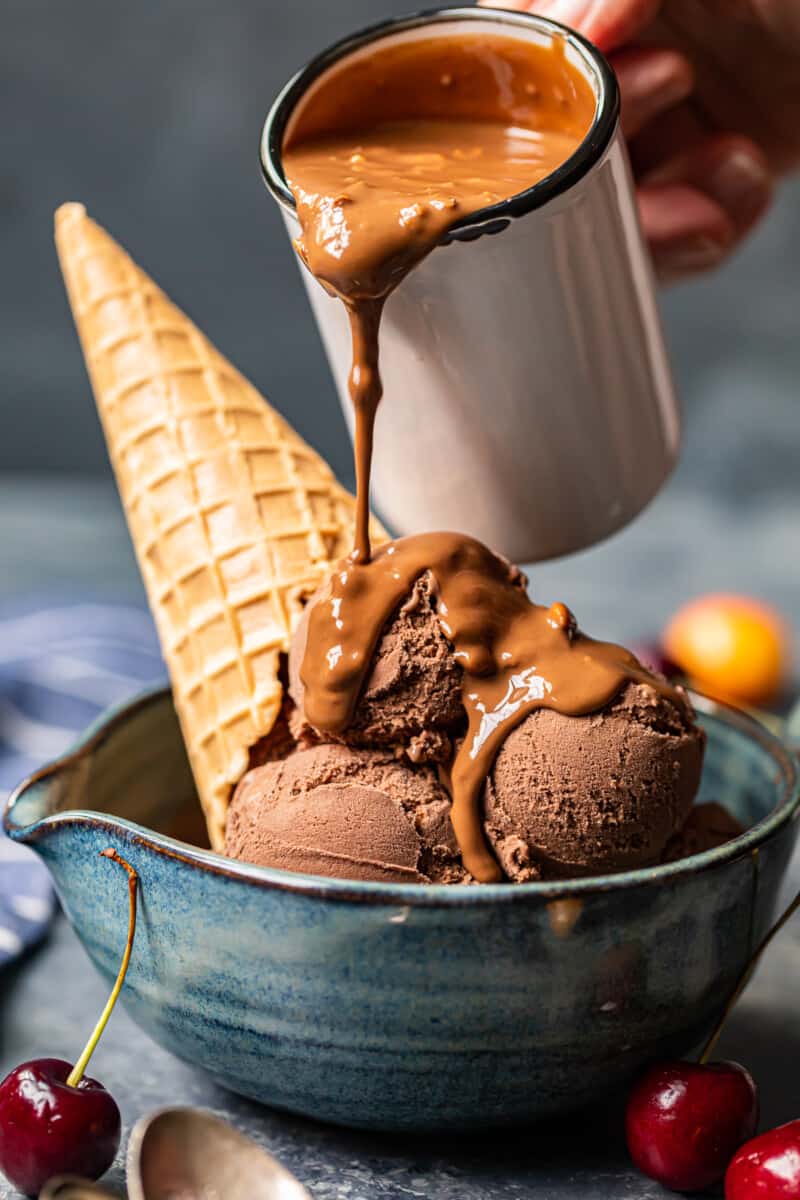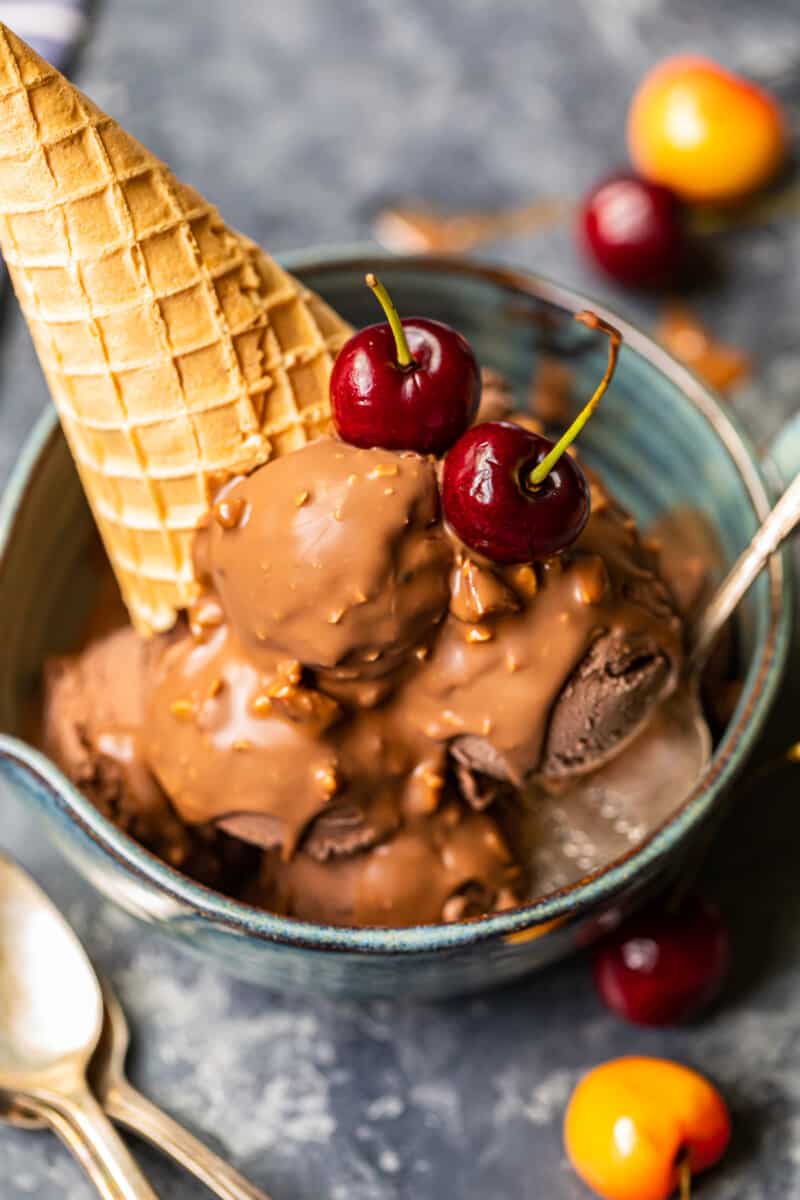 How to Make Symphony Bar Chocolate Shell
You can jump to the recipe card for full ingredients & instructions!
Heat the ingredients in a microwaveable dish or a double boiler.
Stir often until almost all of the chocolate is melted.
Remove from the heat and stir until all of the chocolate is melted.
Let the sauce cool for 15 minutes.
Serve on top of your favorite frozen desserts!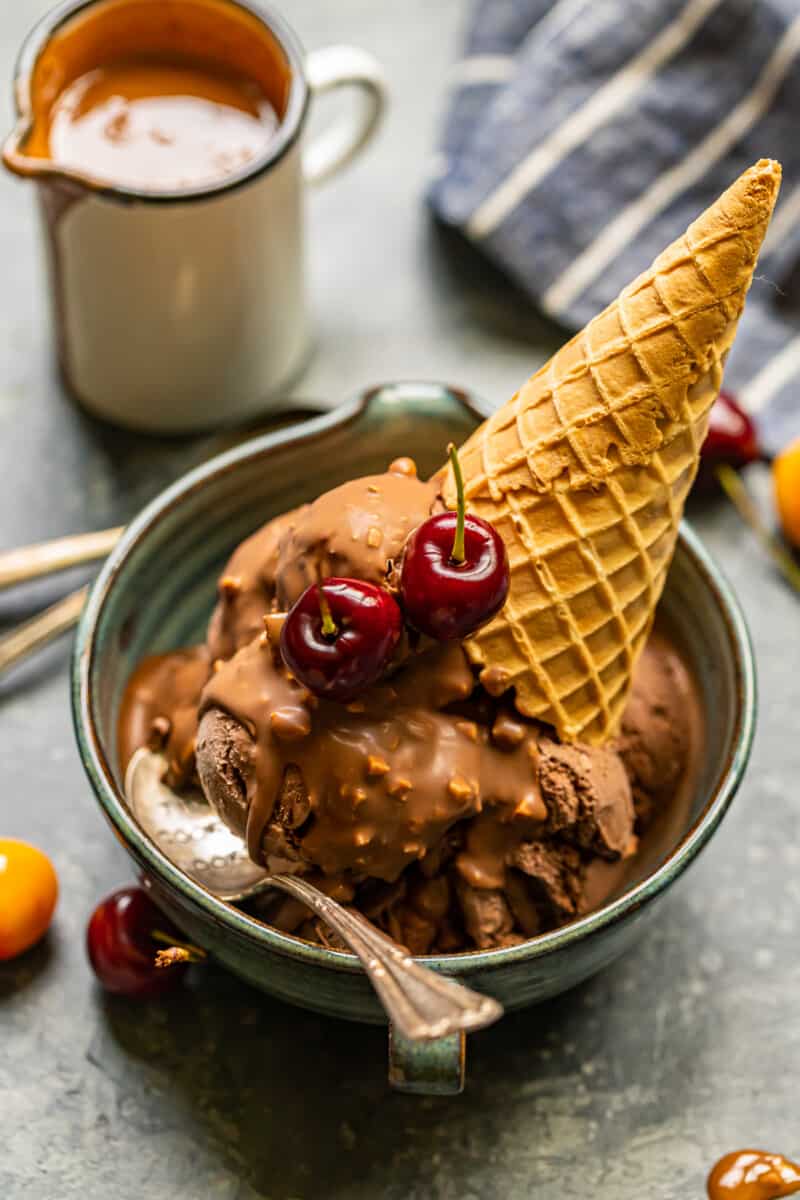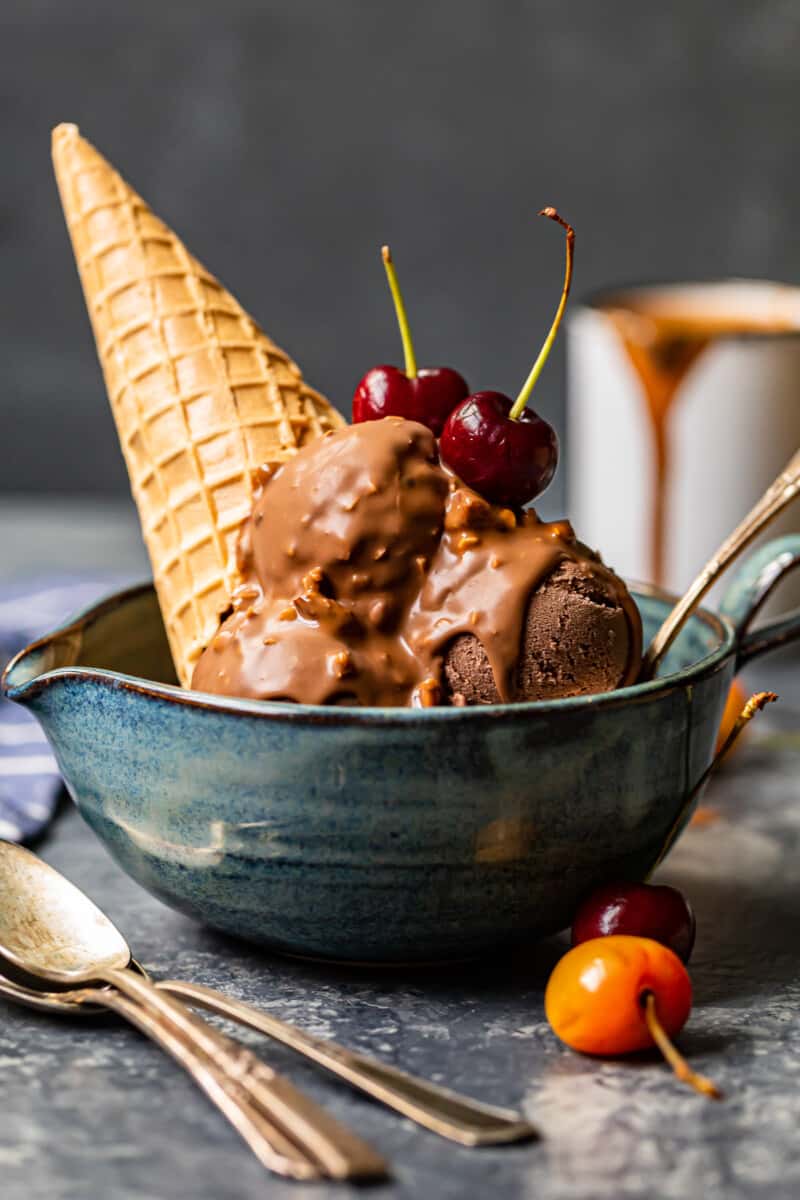 What are Symphony bars?
Symphony chocolate bars are chocolate bars with chopped almonds and toffee. They're milk chocolate bars with a delicious crunch!
What can I use in place of Symphony bars?
In place of Symphony bars, use 12 ounces of chopped milk chocolate, 3 tablespoons of toffee chips/bits, and 1 tablespoon of finely chopped roasted almonds.
Can I use any kind of chocolate bar?
Choose any type of milk chocolate bar for this homemade chocolate shell recipe.
Is this chocolate shell similar to chocolate magic shell?
It sure is! Instead of using pure chocolate, this magic shell is made with chopped Symphony chocolate bars. They're both delicious on any flavor of ice cream!

Make a batch of Symphony bar chocolate shell for your next ice cream social!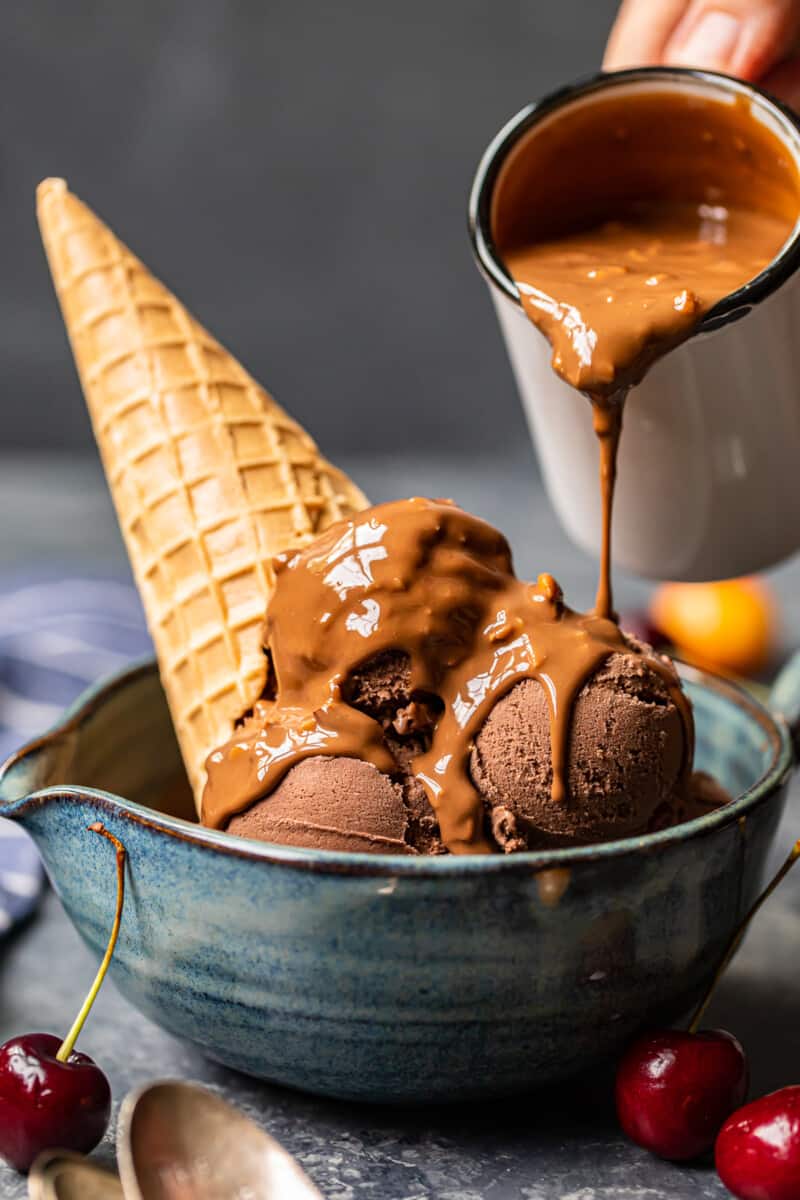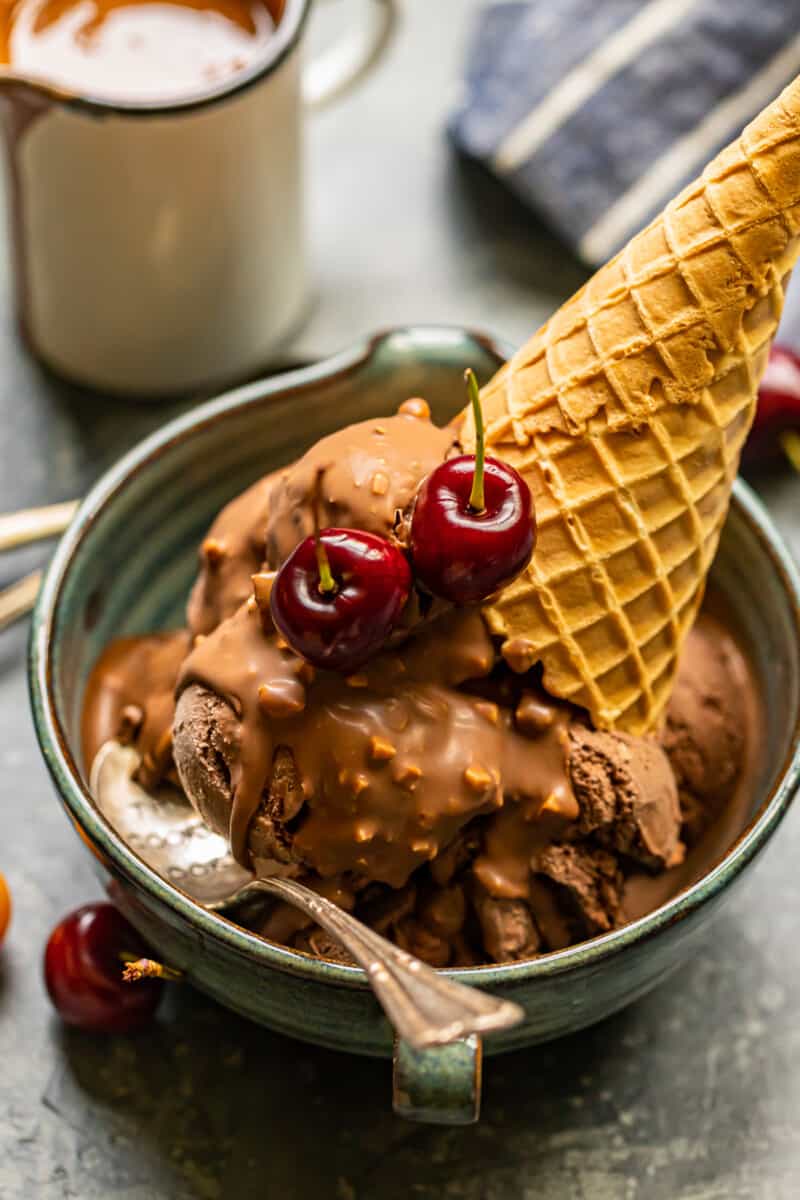 Tips!
Constantly stir the chocolate to prevent it from burning.
Use refined coconut oil for a less intense coconut flavor in this topping.
Let the sauce cool for at least 15 minutes before serving.
This chocolate sauce makes a great gift. Drop off ice cream and a jar of this sauce to sweeten anyone's day!
Symphony chocolate magic shell is a fun addition to ice cream or any cold dessert!
Can I double this recipe?
Absolutely! Simply double all of the ingredients and follow the recipe instructions as written. The chocolate may take a little longer to melt, so make sure to stir often.
Can I make chocolate shell ahead of time?
This is a wonderful make-ahead recipe! Pour any leftover liquid chocolate shell topping into an airtight, microwave-safe container and refrigerate for up to 3 months. To reheat, melt in 10-second intervals, stirring often, until chocolate mixture is pourable.
Can I use this sauce on any dessert?
While delicious on any dessert, this Symphony chocolate sauce will only harden on frozen treats like ice cream or milkshakes.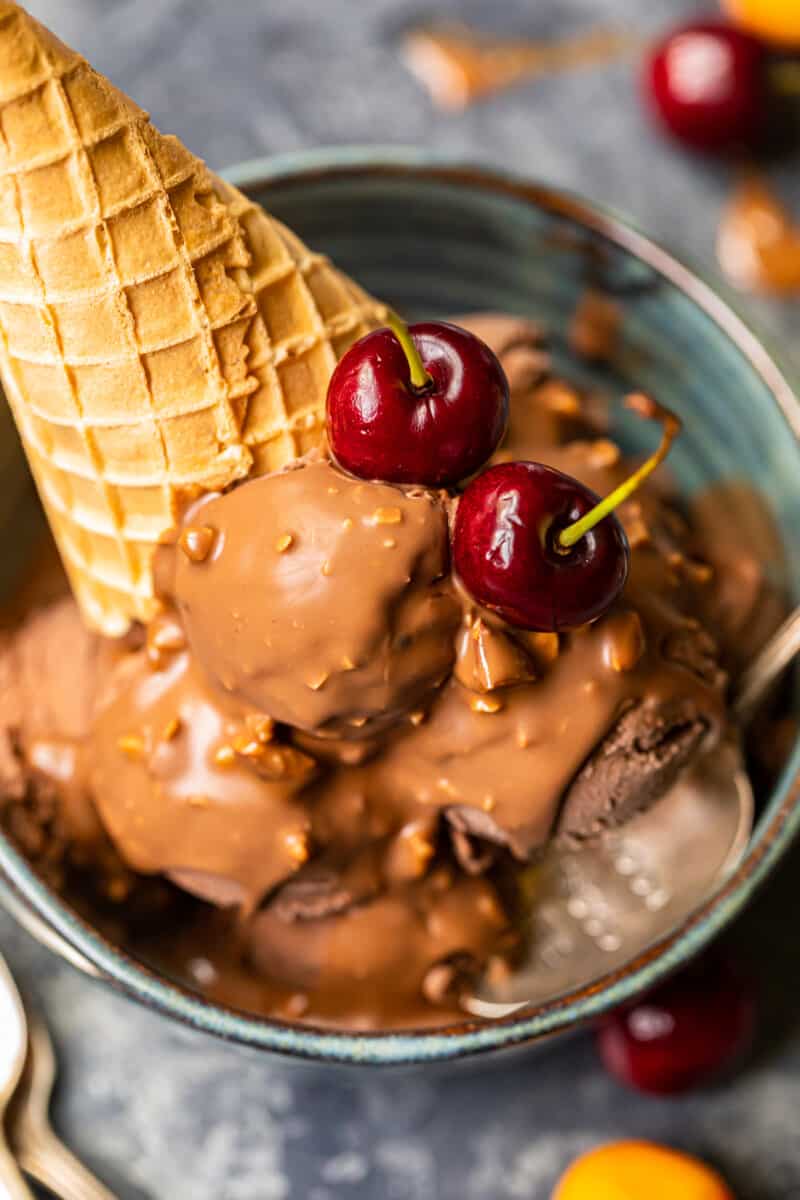 The next time you're at the grocery store, grab a couple Symphony bars to keep on hand. You never know when the chocolate shell craving will hit! And be sure to try this funfetti magic shell too!
If you make this recipe be sure to upload a photo in the comment section below or leave a rating. Enjoy! You can also jump to recipe.