Looking for a healthier and easier way to satisfy your craving for crispy, flavorful fish tacos on Taco Tuesday? Air Fryer Fish Tacos are the answer! These tacos made with corn tortillas are bursting with fresh flavor, thanks to the combination of crispy air-fried cod, crunchy cabbage, spices, and tangy Ranch Dressing.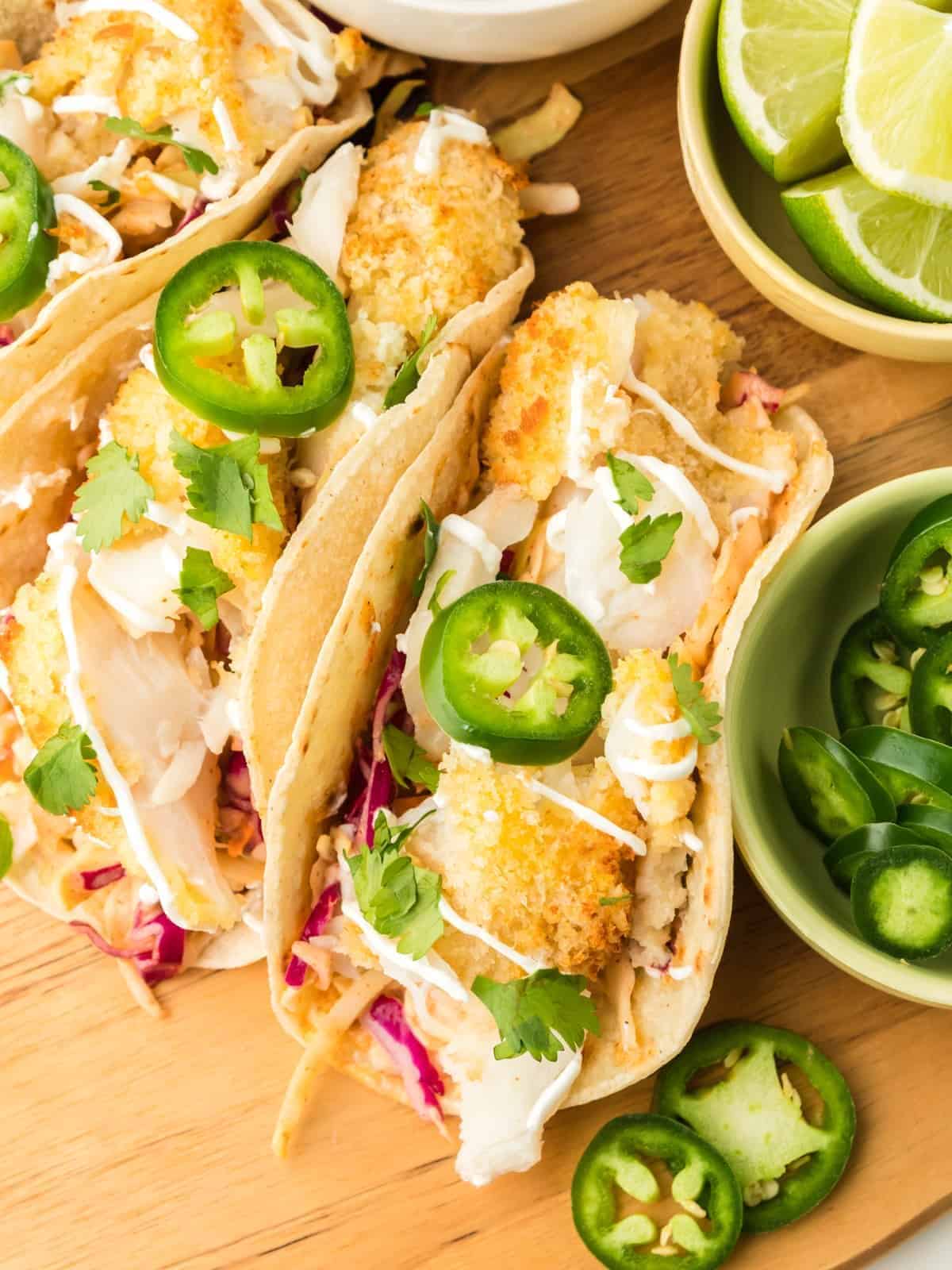 What's in Fish Tacos?
This flavorful air fryer fish taco recipe is sure to be a hit with your family and friends. Made with simple, easy-to-find ingredients, you will have a delicious and easy Mexican night dinner ready and on the table in about 30 minutes.
Cod Fish: I love cod for fish tacos. It's mild and holds up in the air fryer.
Flour: All-purpose flour works great for coating the fish before dipping it into the egg and Panko breadcrumbs.
Egg: Eggs are the binder needed to get the breadcrumbs to stick to the fish.
Breadcrumbs: Panko breadcrumbs, larger and coarser than traditional breadcrumbs, deliver a perfectly satisfying crispy crunch.
Salt: Fish without salt is never as tasty, so don't skip this key seasoning ingredient!
Garlic Powder: Garlic powder is a must-have in every home cook's spice cabinet. It adds irresistible flavor to any dish.
Olive Oil Spray: Olive oil spray, used to lightly coat the fish before it's air-fried, helps to create a crispy texture without adding excess oil.
Cabbage Mix: This adds a fresh crunch to every bite.
Ranch Dressing: Creamy and tangy ranch brings all the flavors and textures together.
Taco Sauce: This adds a delicious heat to the cabbage mix.
Tortillas: Corn tortillas are traditionally used in fish tacos, but you can use flour tortillas if you prefer.
Pro Tip: Add ½-1 teaspoon of cayenne powder to the breading mix for a hint of spiciness.
Variations on Air Fryer Cod Tacos
Pan-Fried Fish Tacos: You can pan-fry the fish on the stovetop for 2-3 minutes per side.
Baked Fish Tacos: You can also bake the fish at 400°F for around 15 minutes, or until cooked through, on a parchment-lined baking sheet.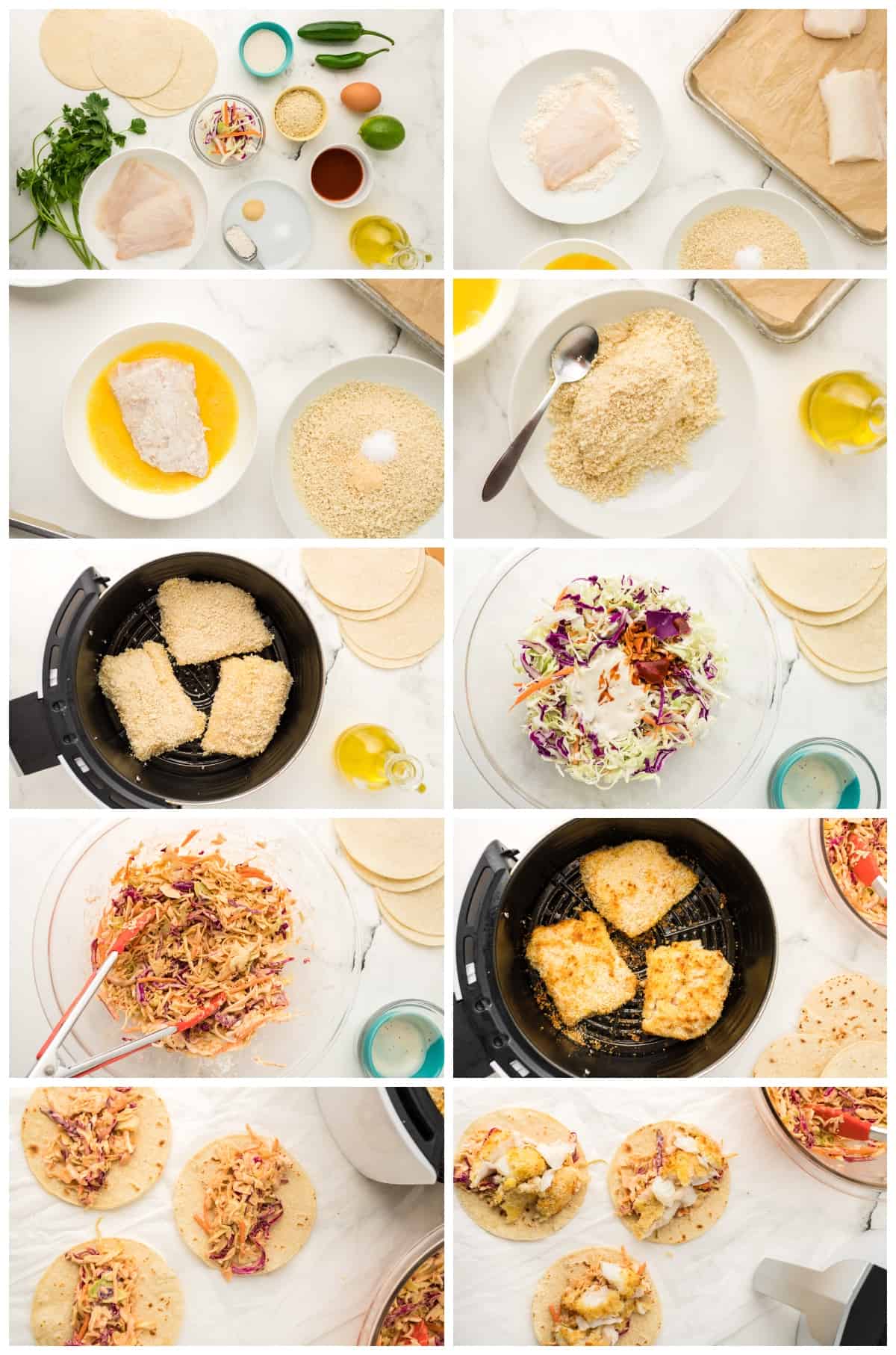 Which fish is best for tacos?
While any white fish will work, I personally prefer cod due to its mild flavor and flakiness.
Can I make air fryer fish tacos with frozen cod?
While you can cook fish from frozen in the air fryer, I do not recommend it for this recipe, as the breading does not stick as well to frozen fish. If you'd like to use frozen fish, I recommend letting it thaw overnight in the refrigerator before breading it.
Do I have to flip fish over in the air fryer?
Yes! Flipping the fish halfway through cooking allows the breading to brown evenly, leading to crispier fish tacos.
How do I tell if the fish has cooked through?
You can tell that cod has cooked through when it is opaque white in color and flakes easily with a fork. Properly cooked cod should read 145°F on an instant-read thermometer.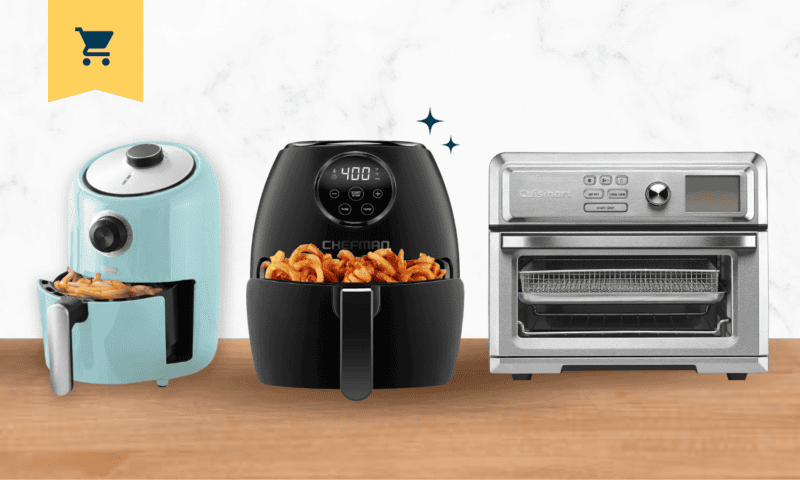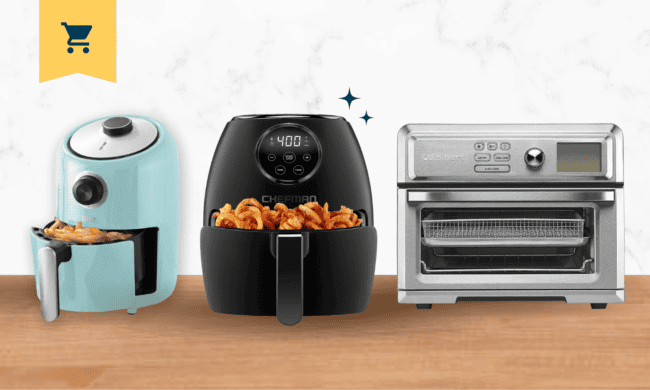 Best Small Air Fryers
We have reviewed our top 6 Small Air Fryers! Get reviews, pros, cons, and prices!
Top Small Air Fryers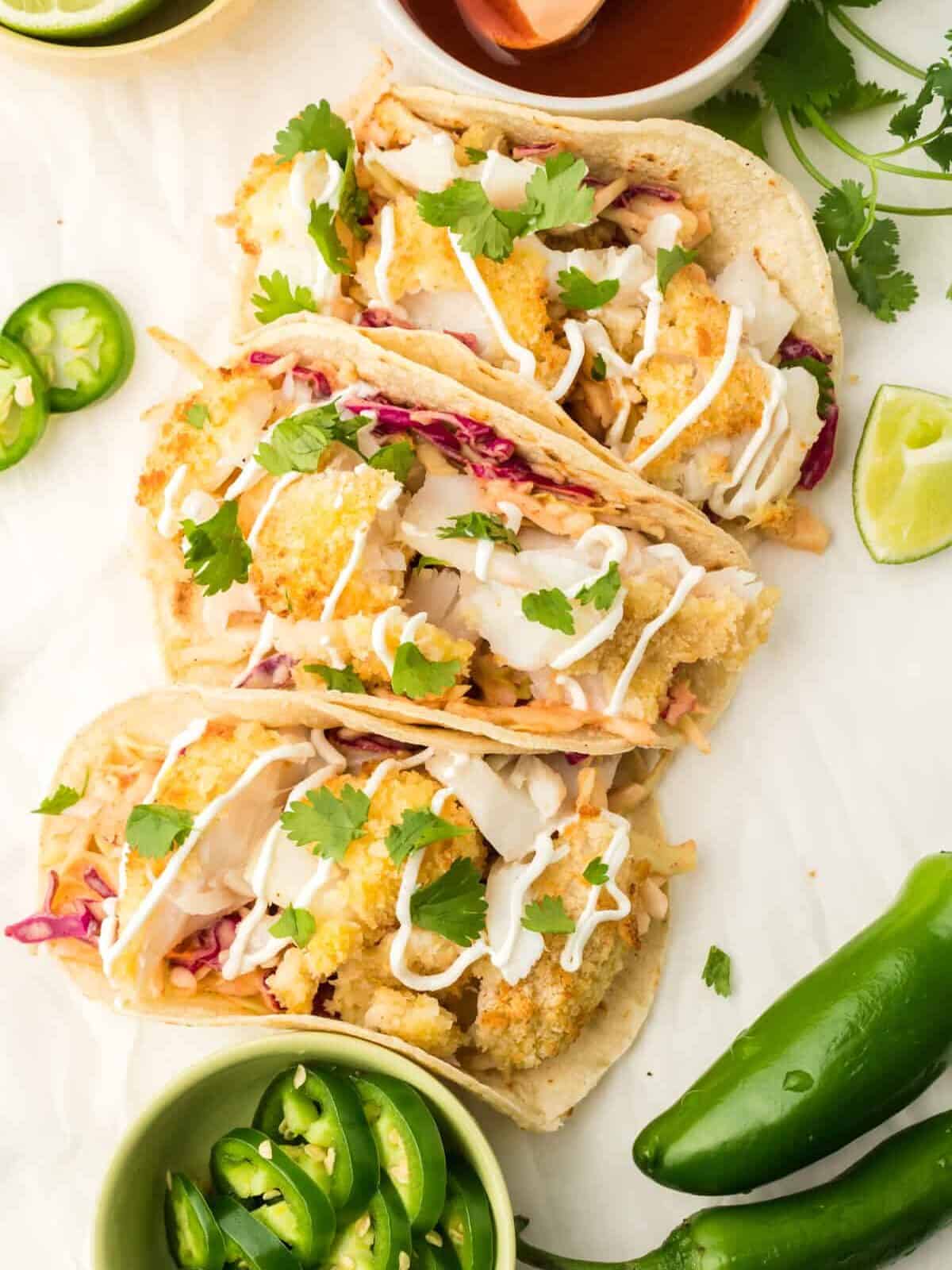 How to Store and Reheat Air Fryer Cod Fish Tacos
Store leftover air fryer fish tacos in an airtight container in the refrigerator for up to 3 days. I recommend storing the components separately and assembling the tacos just before eating. Reheat the fish pieces in the air fryer at 325-350°F for 3-5 minutes.
How to Freeze Crispy Fish Tacos
Freeze fully assembled tacos in a single layer on a lined baking sheet until solid, about 1-2 hours. Transfer to an airtight container or resealable bag to store for up to 3 months. Let thaw overnight in the refrigerator before enjoying.
What to Serve with Fish Tacos in the Air Fryer
Crispy fish tacos are always fun to make with friends and family before you dig into the meal. You can offer toppings like guacamole and homemade salsa to include in the assembly line. If you want a complete taco night, consider making a batch of Crockpot Red Beans and Rice.