Ground Beef Tacos are made with deliciously seasoned ground beef, wrapped in golden corn tortillas and topped with melty cheese. It's all baked to perfection for the easiest, crunchiest tacos. Serve with all your favorite toppings. Pure. Simple. Perfection.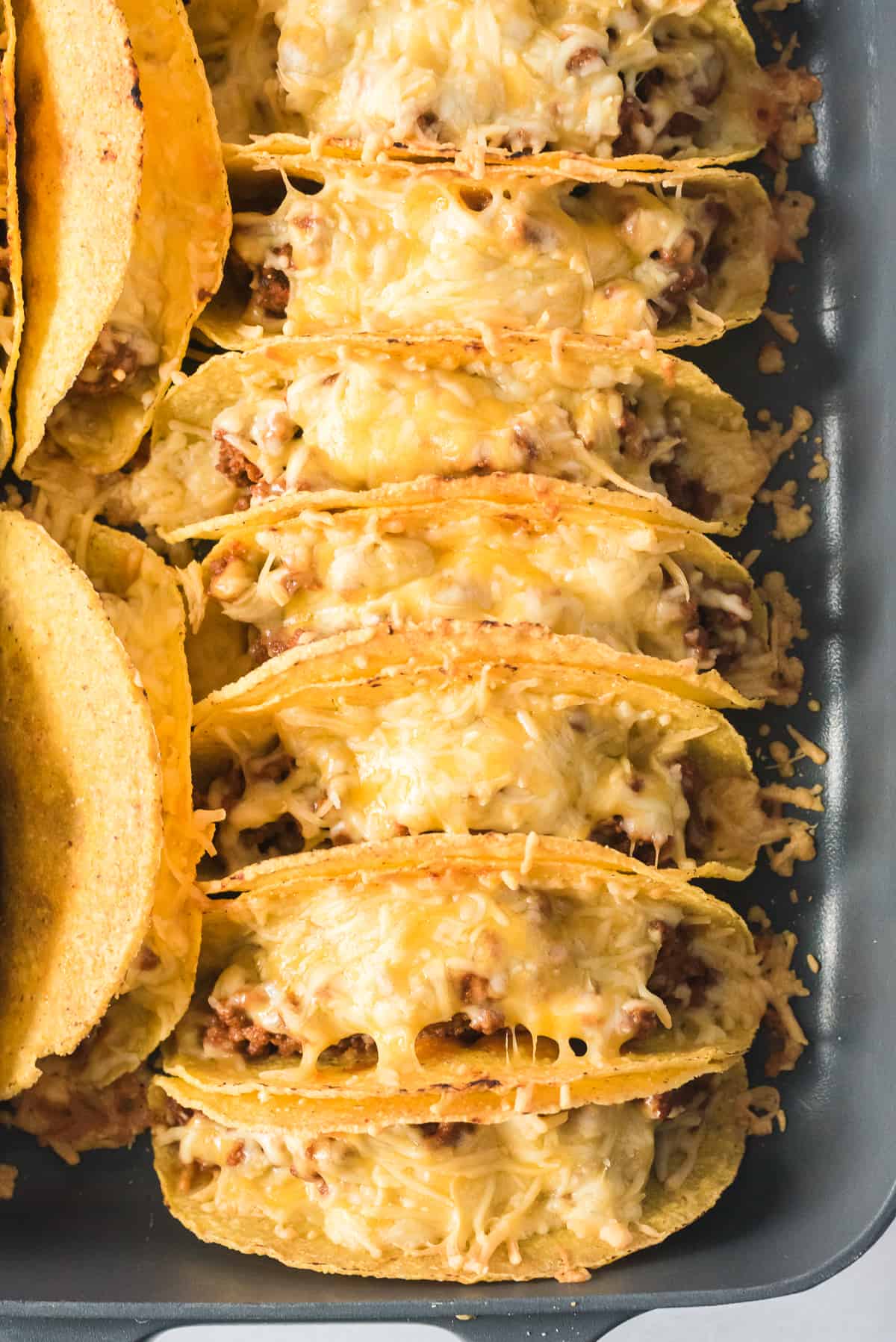 Make Taco Tuesdays that bit easier with these Ground Beef Tacos. Crunchy tacos with crispy tinged ground beef, all slathered in melted cheese. These are great for a go-to weeknight treat, game day, movie night or party time!
If you're looking for more Mexican inspired recipes, why not also try my Cheesy Creamy Chicken Enchiladas or my Easy Chicken Fajitas Recipe!
Why you'll love these Ground Beef Tacos
An easy taco recipe. You can whip up a big batch of these beef tacos in 30 mins.
Versatile. Keep the tacos simple or go load 'em up with all your fave toppings.
A succulent filling. The ground beef is mixed with a delicious tomato sauce, so it stays moist and doesn't dry out.
Perfect for parties. Easily double up the recipe for a bigger batch, this beef taco recipe is a real crowd pleaser.
How to make these Ground Beef Tacos
Be sure to scroll down to the bottom for the full recipe
Cook your ground beef – In a pan on medium heat, cook your beef until it's not pink, then stir in the seasoning. Finally mix in your tomato paste and sauce.
Assemble your tacos – In a casserole dish place in the taco shells, fill with the ground beef mix and top with cheese.
Bake – Bake for around 10 to 15 minutes until the cheese is melted.
Serve with your favorite toppings – enjoy!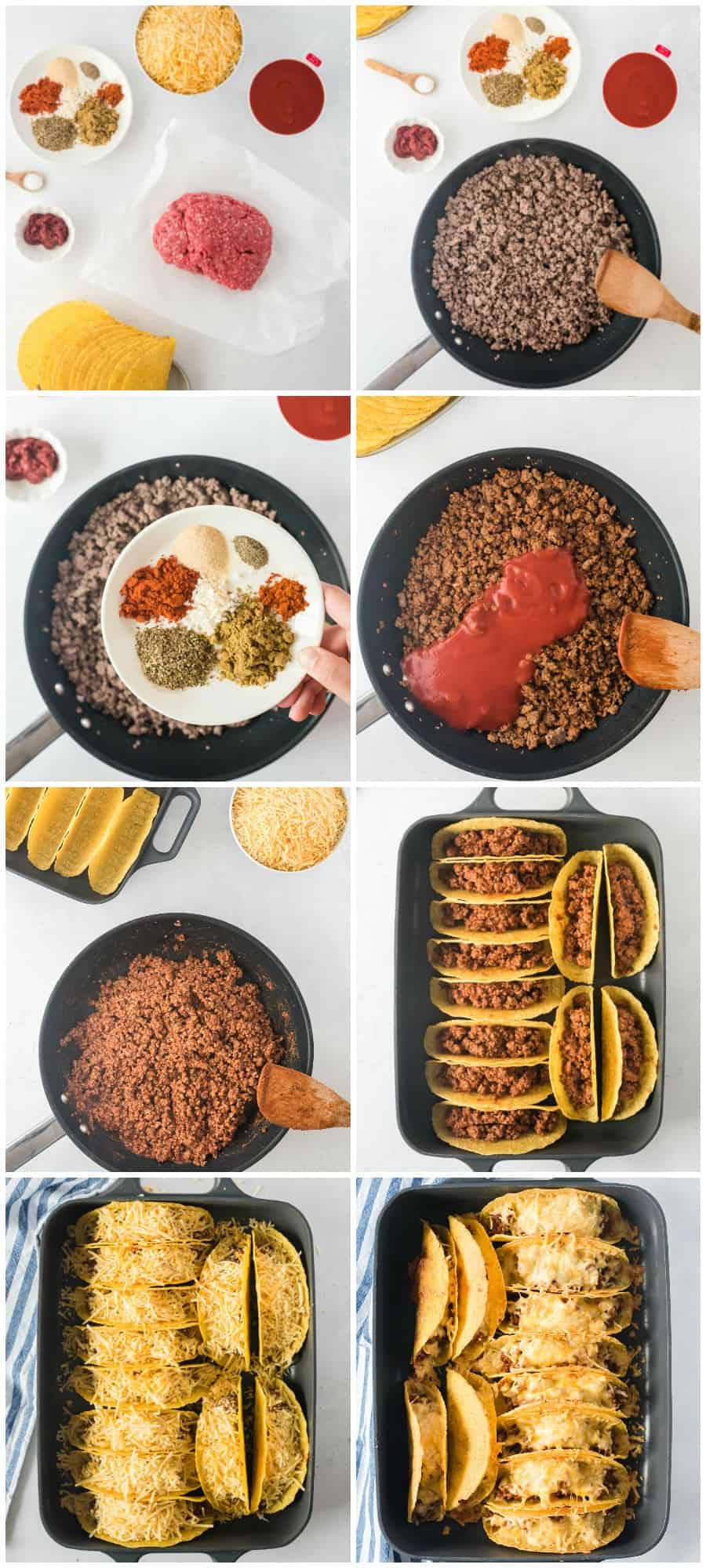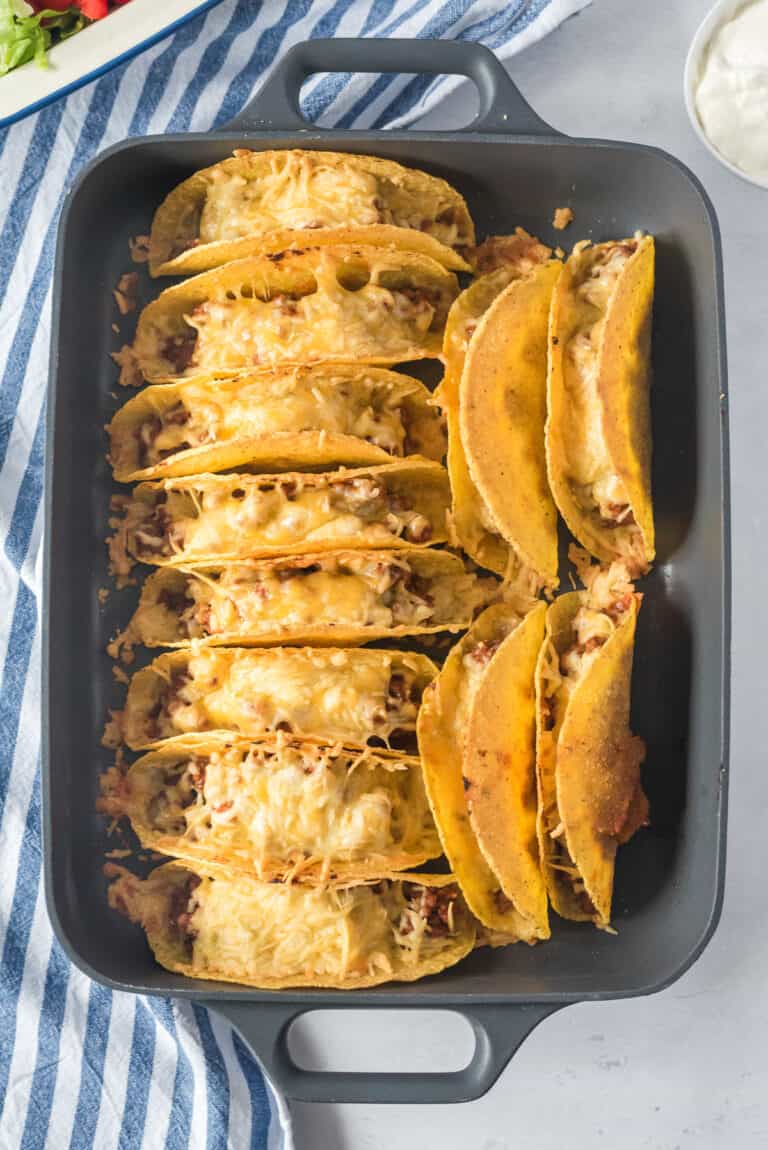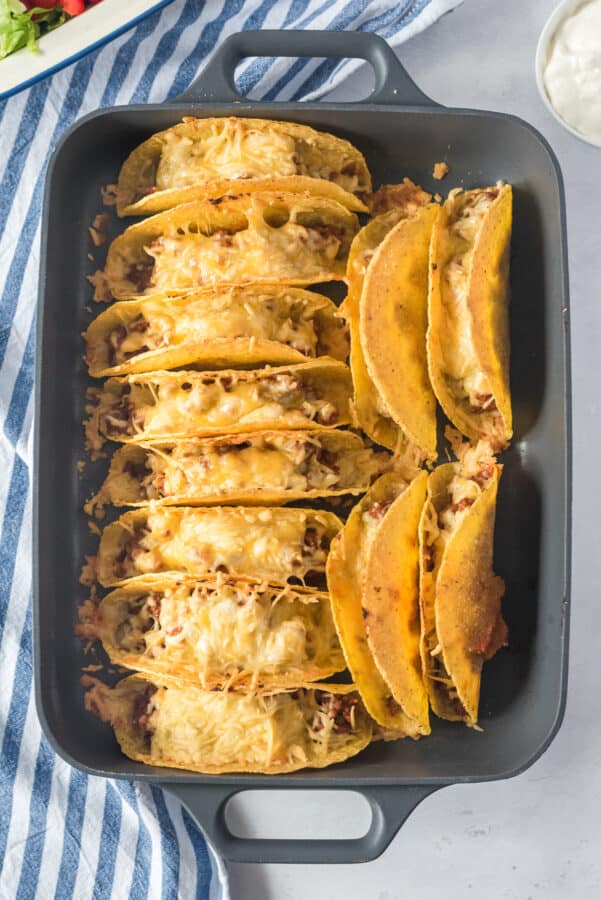 Toppings
We all have our favorites! Here's some of the most popular toppings:
Shredded Lettuce
Grape Tomatoes
Diced Avocados
Cheese: Cheddar, gouda, monterey jack, cotija or queso blanco
Sour Cream
Hot Sauce
Do I have to use ground beef?
This is one of my favorite ground beef recipes! But if you want a slightly leaner option, you could also go for ground turkey or ground chicken. Just make sure you don't use really lean turkey, as it's likely to come out grainy. Ground turkey won't sear as brown as beef.
We have also made Baked Chicken Tacos! Our most popular recipe of all time. So delicious!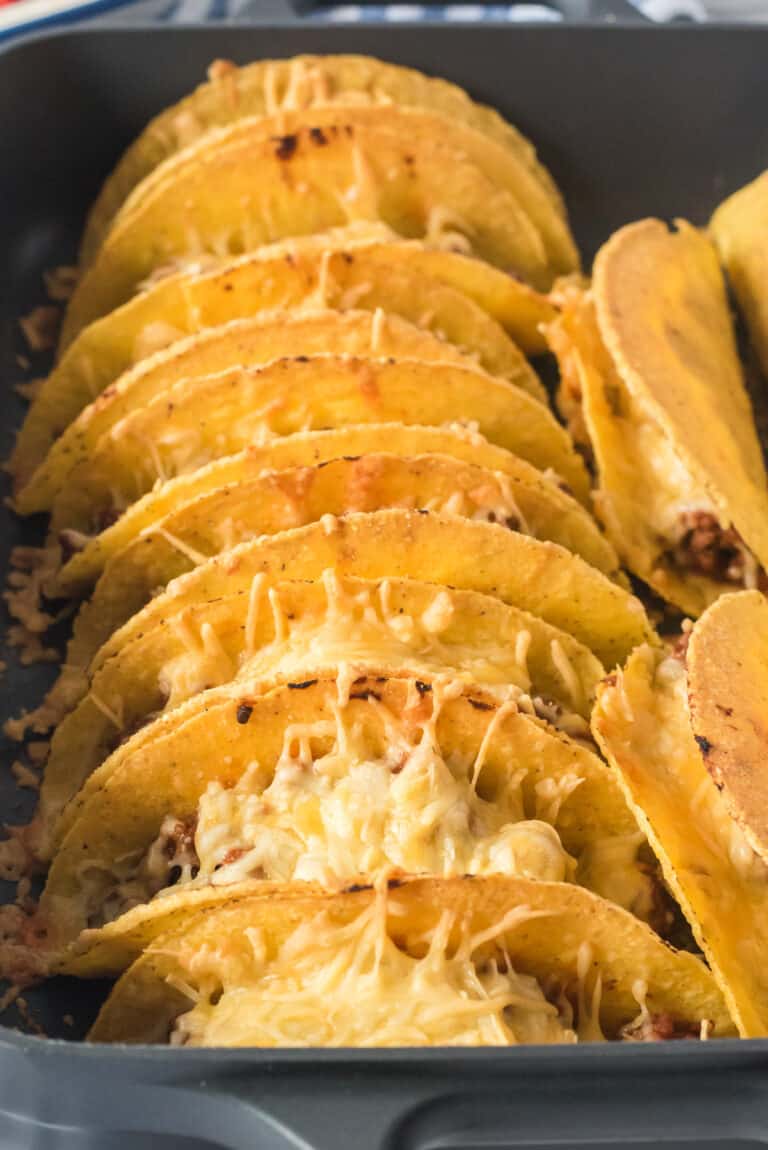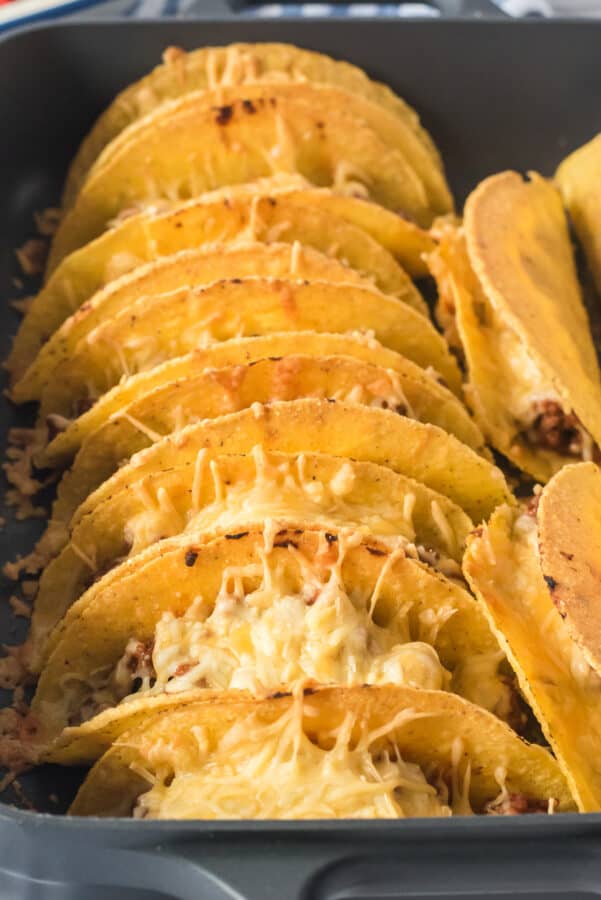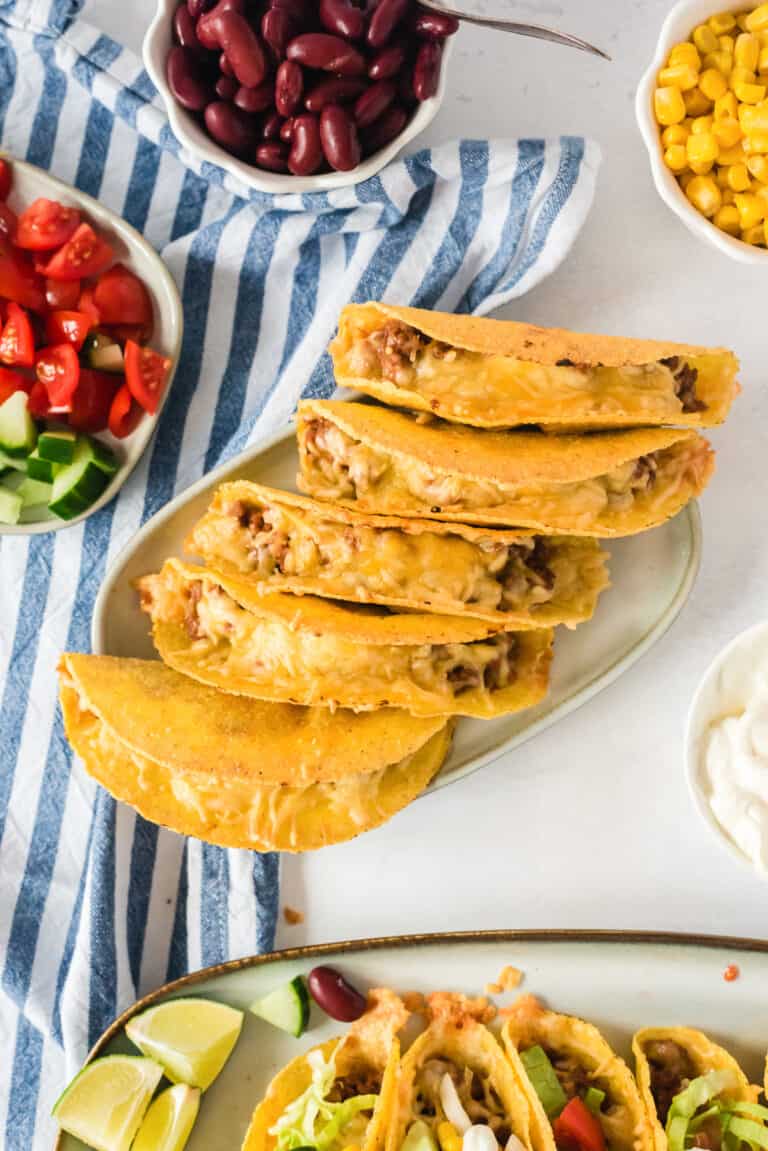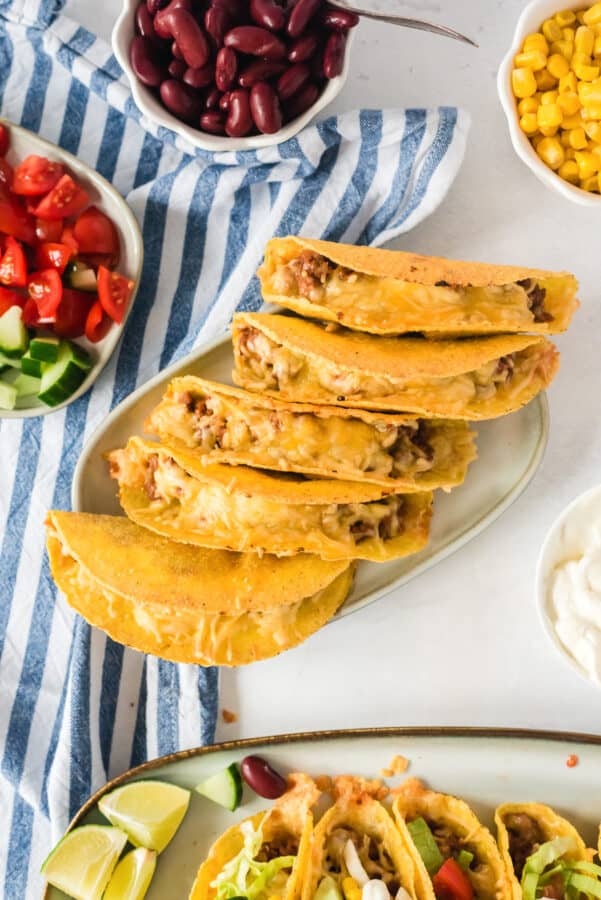 What sides are good for a Beef Taco recipe?
Beef tacos are great with a whole host of sides, you can go light or a bit heavier, depending on your appetite! Here's some ideas:
And don't forget the dip! I love this spicy poblano queso, or this classic white queso dip.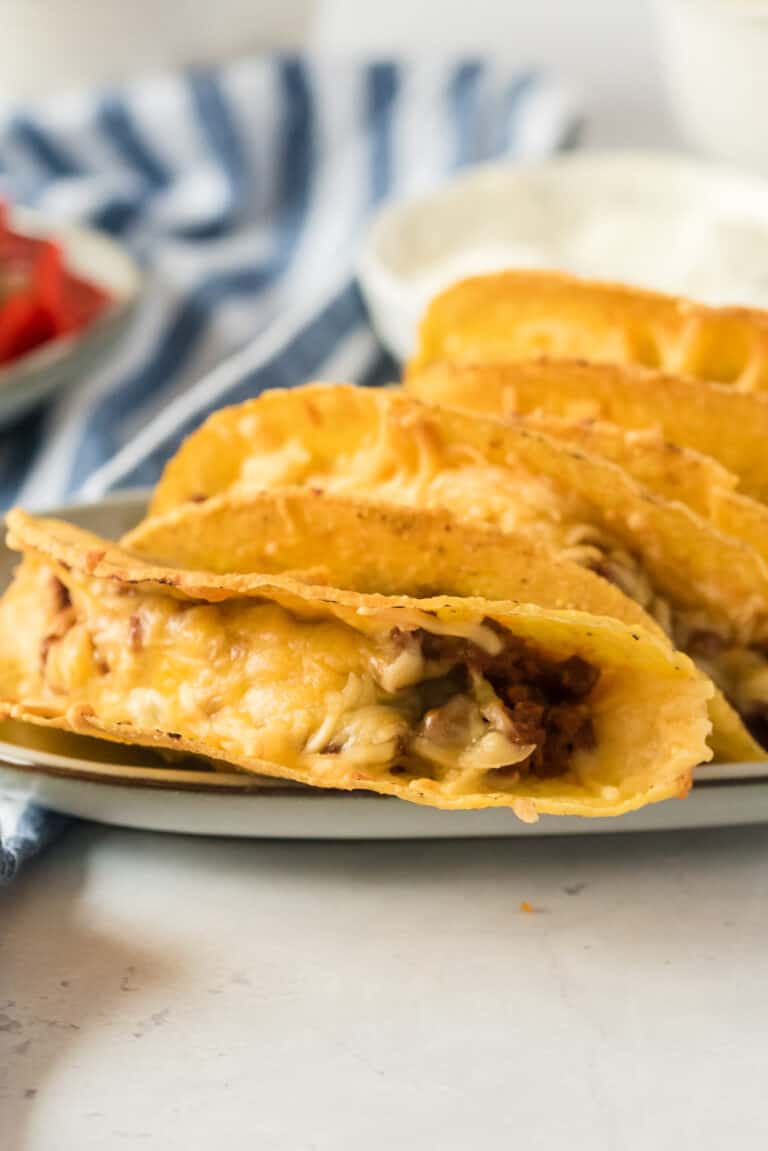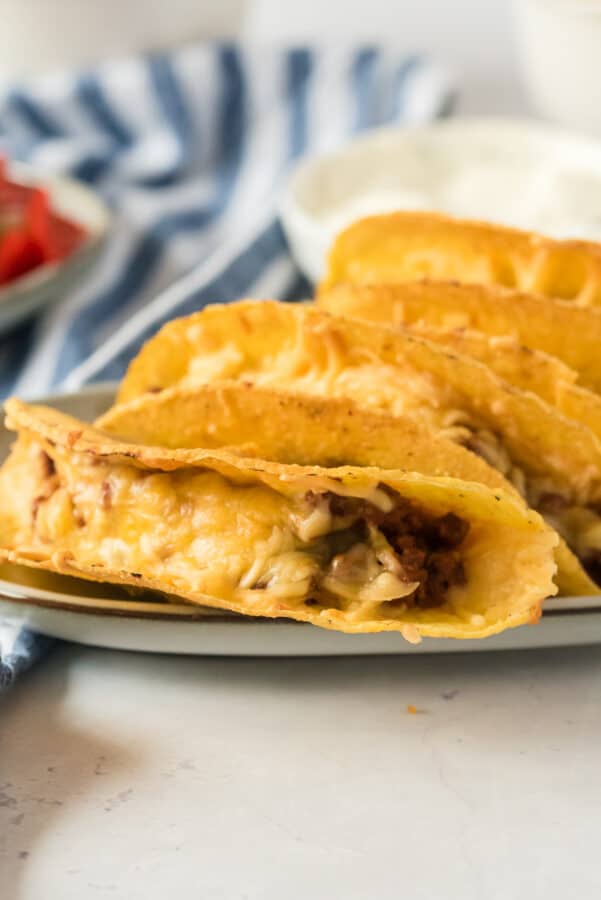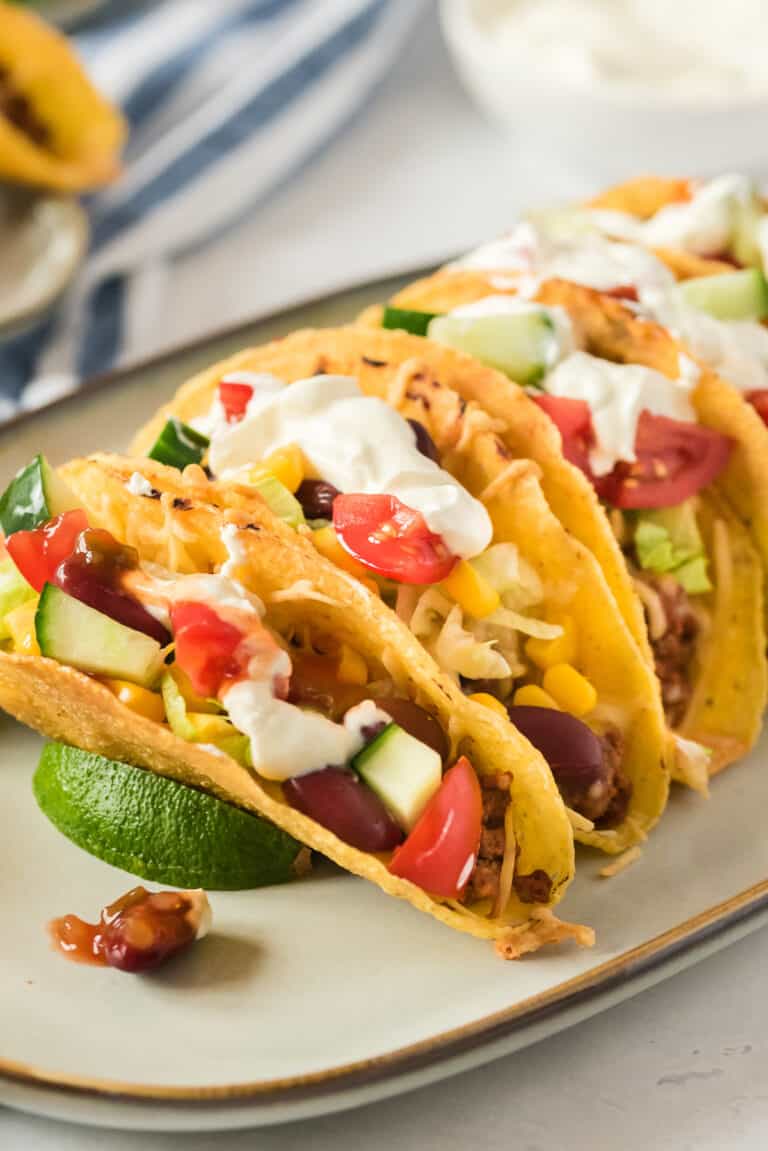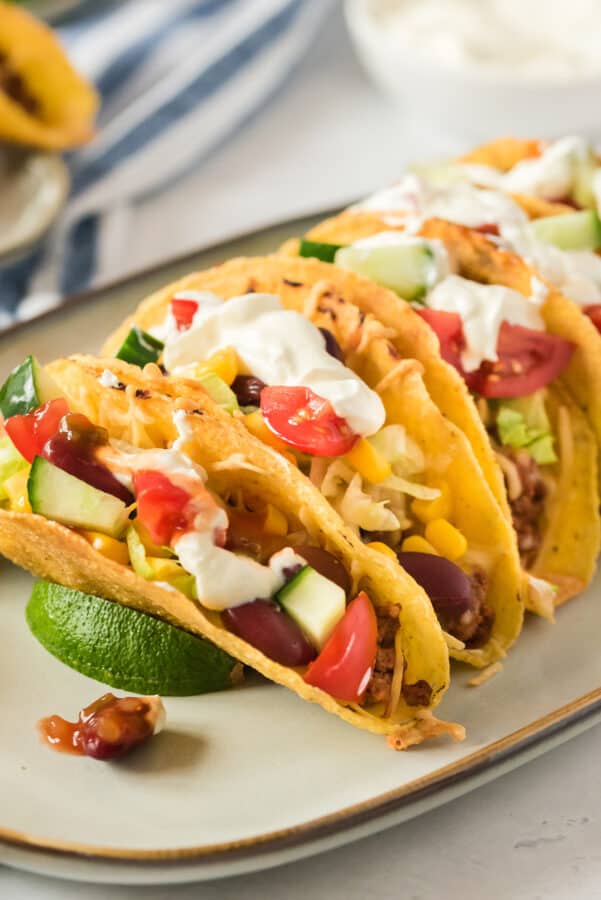 Recipe notes and tips
With this amount of tomato puree the sauce is a tad more (not much) on the juicy side, so don´t let the filled up tacos sit too long before eating, otherwise the tacos might break. If you want it less juicy just cut the amount of tomato puree in half.
90% lean ground beef is great for tacos. The meat is packed with flavor and still tender, but not overly greasy. You could us 80% lean ground beef, but you'll have much more fat to drain off at the end of the cooking process.
Use whatever cheese you like best and melts well. You can also mix different cheeses. Use more if you like – cheese is an individual choice.
Add some diced jalapenos to the sauce, for a spicy kick.
Have fun with your toppings!
Top with some fresh cilantro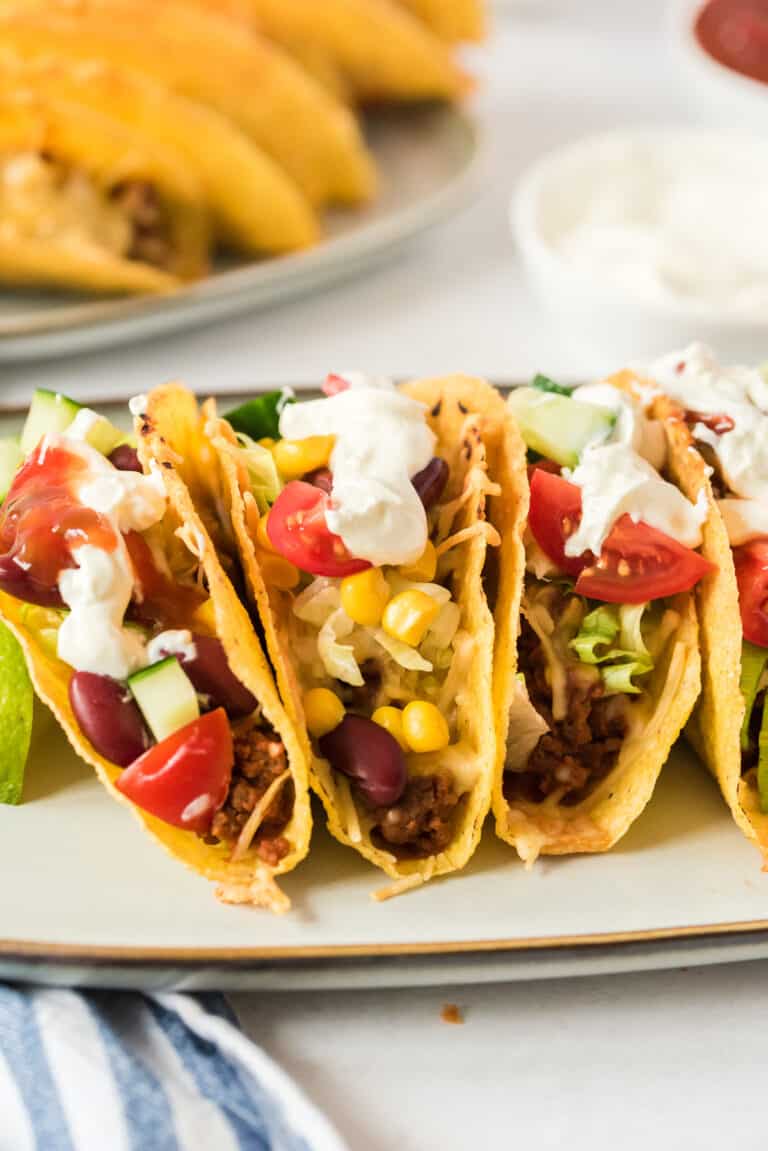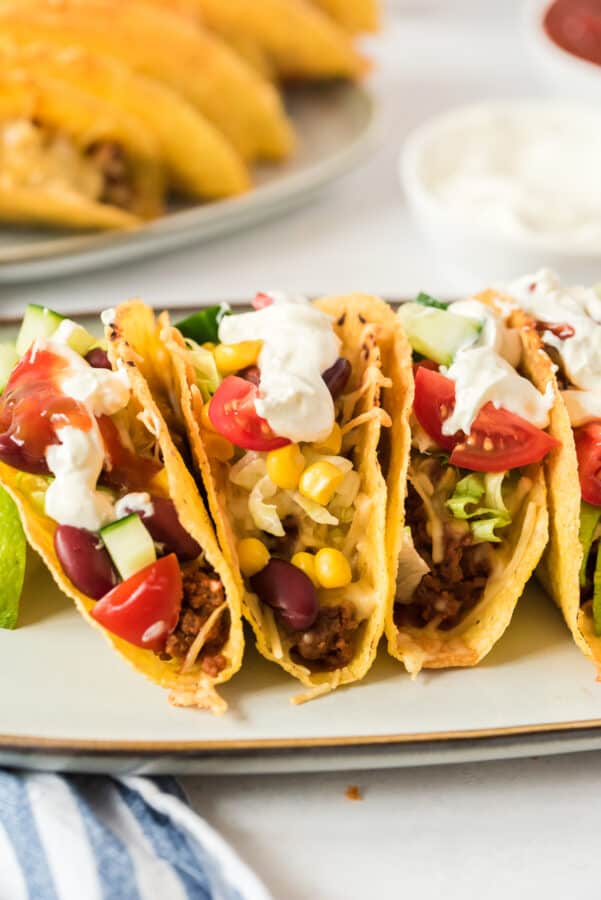 Other Taco Recipes we Love