This homemade Yum Yum Sauce recipe is easy to make with just a handful of ingredients. A creamy mayo base is combined with ketchup and spices for a sweet and tangy sauce you can use with shrimp, steak, chicken, veggies, seafood, tofu, and many other dishes.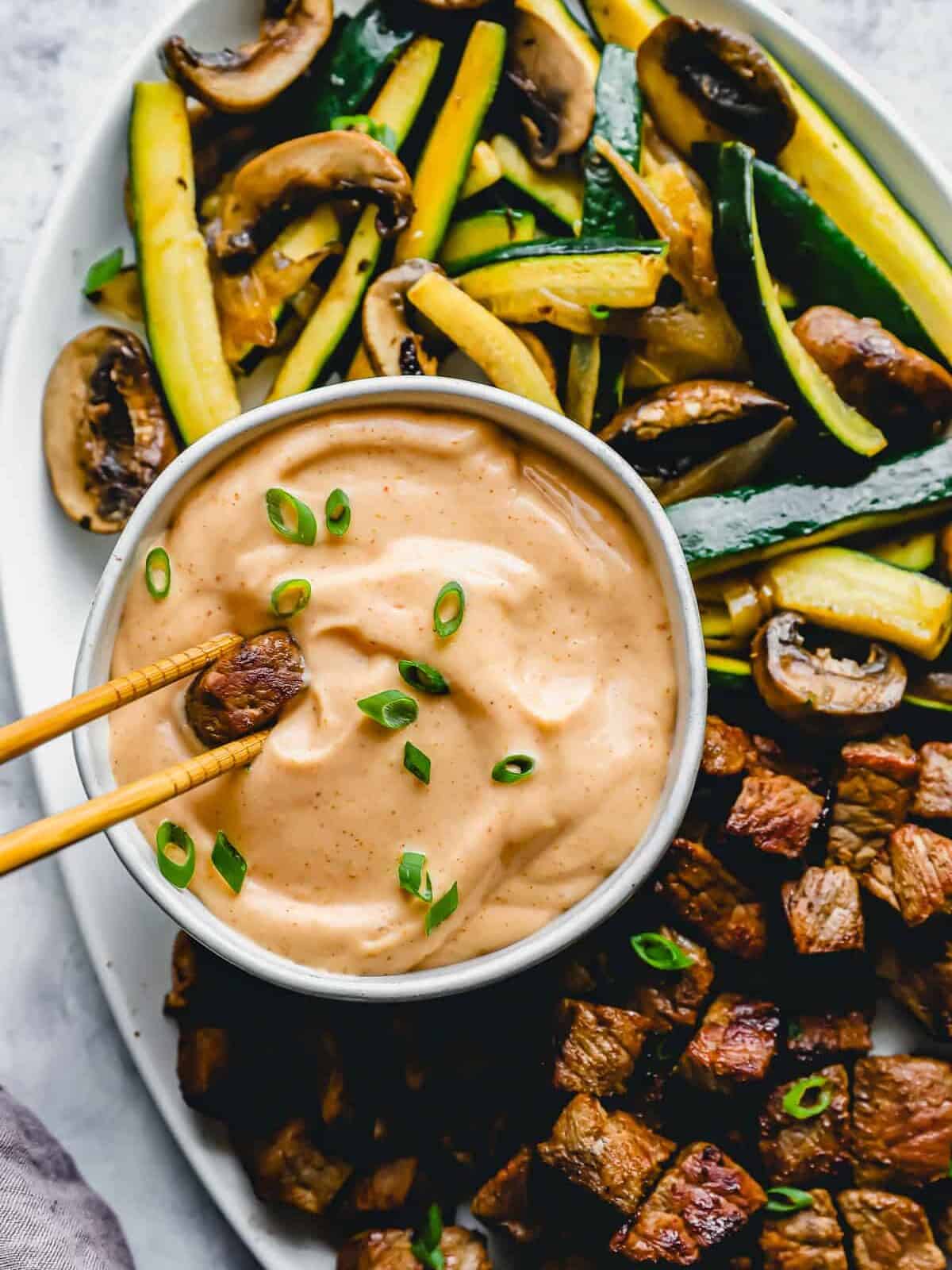 What's in this Yum Yum Sauce Recipe?
Pantry staples like mayonnaise, ketchup, vinegar, sugar, and spices come together to create this rich, tangy, irresistible dipping sauce! Get that Japanese hibachi flavor right at home by using this with your dish of choice.
Mayonnaise: Forms the creamy base of this sauce. You can use store-bought or homemade, but I do not recommend using a flavorful mayonnaise, as we want this to be a neutral base.
Ketchup: Gives this sauce its signature pink color and a rich, umami flavor.
Rice Vinegar: Adds a bit of tanginess and brightness to the sauce. If you don't have rice vinegar, white wine vinegar or apple cider vinegar will also work.
Unsalted Butter: Makes this sauce ultra-creamy!
Granulated Sugar: Adds a bit of sweetness to the sauce.
Spices: Paprika, garlic powder, and onion powder give this sauce an earthy flavor.
Pro Tip: For a spicier sauce, add some cayenne pepper, chili flakes, hot sauce, or sriracha.
Variations on Homemade Yum Yum Sauce
Yum yum sauce is surprisingly personal. Each restaurant has its own signature version, so feel free to play around with the ratios until it tastes like your favorite restaurant's sauce. Follow these guidelines to get yours just right:
Too pink? Cut back on the ketchup and/or paprika.
Too sweet? Cut back on the sugar or use tomato paste instead of ketchup.
Too mellow? Add some cayenne pepper, chili flakes, hot sauce, or sriracha to taste. Add some more rice vinegar or try using apple cider vinegar for even more tang.
Too thick? Add more rice vinegar or water to thin it out.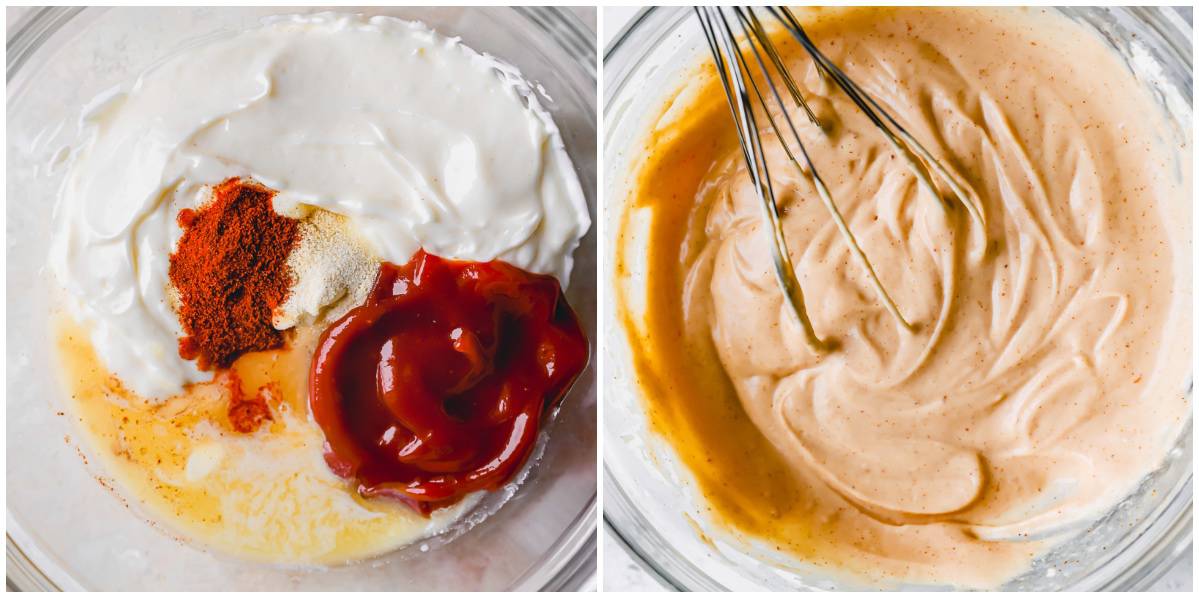 What is yum yum sauce?
Yum yum sauce is a staple of Japanese-American cooking. It is a dipping sauce made from mayonnaise, ketchup, rice vinegar, sugar, and spices.
Is yum yum sauce gluten-free?
Yes, this sauce is naturally gluten-free!
What does yum yum sauce taste like?
It is light, sweet, and tangy! It's the perfect complement to Japanese hibachi cooking.
What is yum yum sauce used for?
You can dip just about anything into this tasty sauce. It is most commonly served with shrimp, but it is also great with chicken, noodles, burgers, or veggies.
Does yum yum sauce have dairy?
Yes! My version contains butter. However, you can easily swap the butter out for a vegan butter substitute or margarine if you prefer.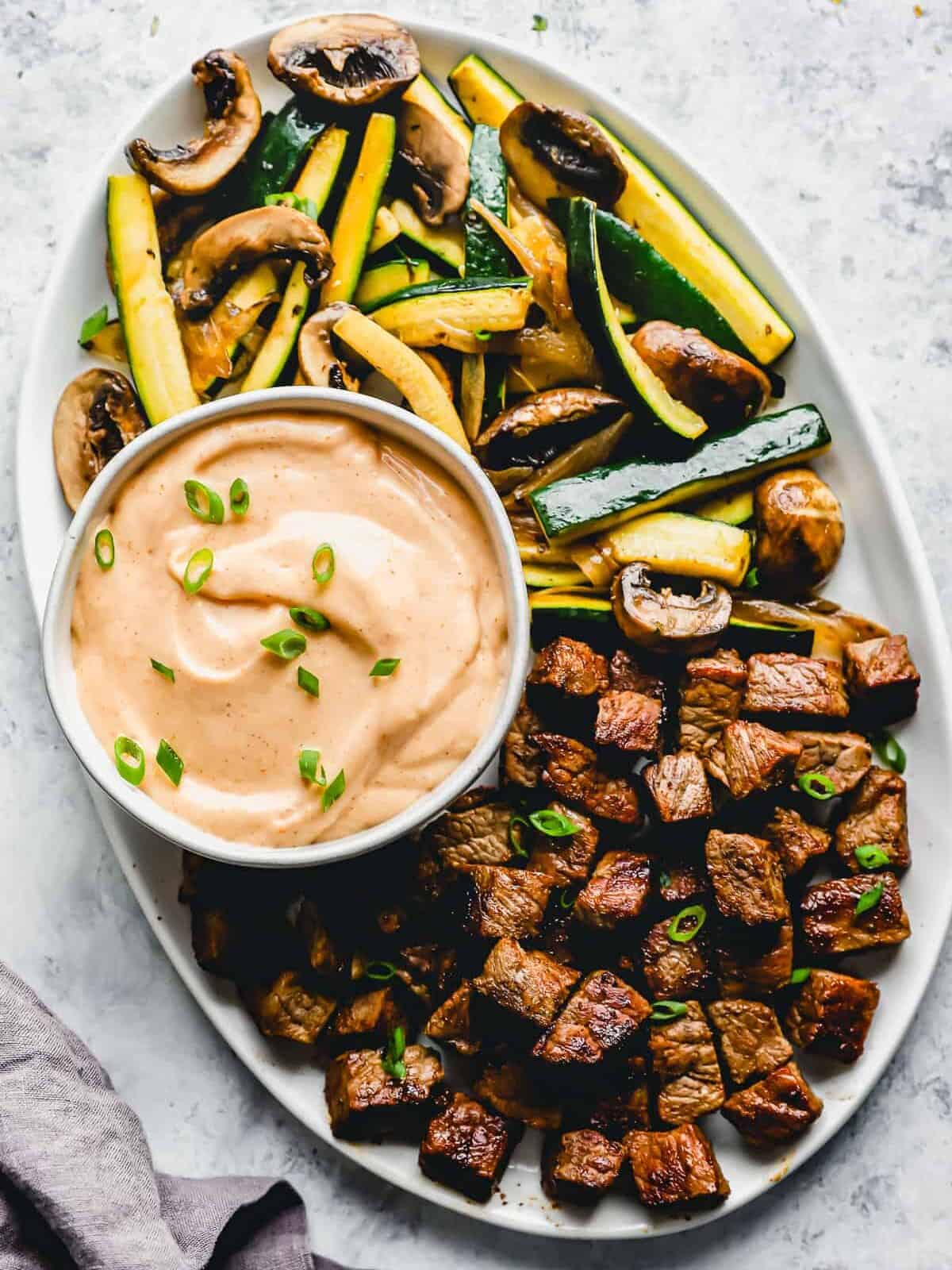 How to Store
Store leftover yum yum sauce in an airtight container in the refrigerator for up to 1 week. Serve cold or at room temperature. I do not recommend freezing this sauce.
Serving Suggestions
This DIY yum yum sauce is classically served with hibachi shrimp or steak. I love it on grilled shrimp served with a salad or grilled ribeye. It's also delicious with grilled chicken breast or pan-seared chicken or air fryer chicken tenders.
Use it with appetizers, and dip some crab rangoon, egg rolls, or even shoestring fries in it. Or use it as the dressing for macaroni salad. It even makes a great topping for smash burgers!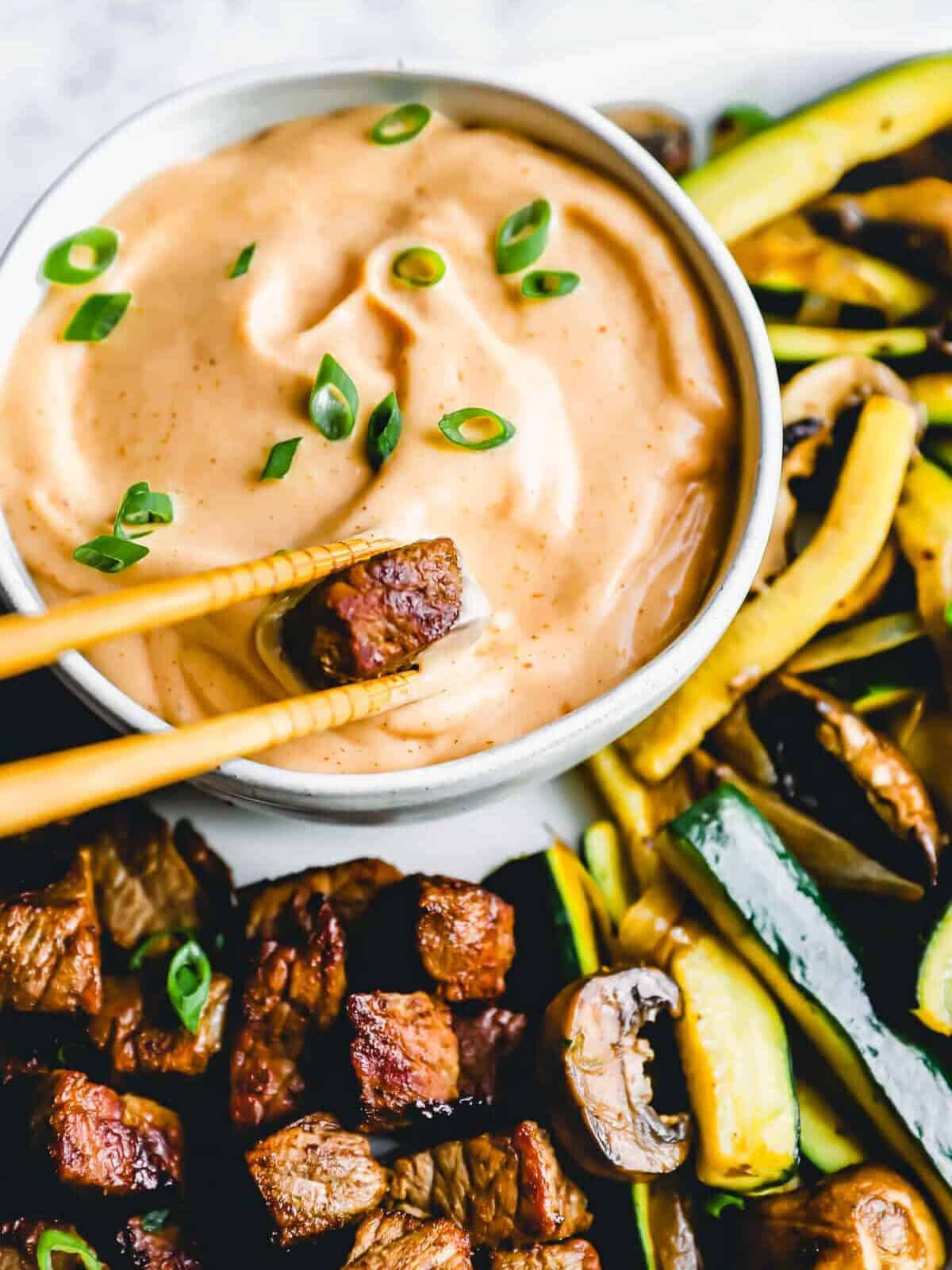 More Dipping Sauce Recipes We Love