Dinner just got delicious with my Grandma's best meatball recipe! I'm so excited to share this family favorite with you! So simple to make, but I promise you, these will be the best Italian meatballs you make!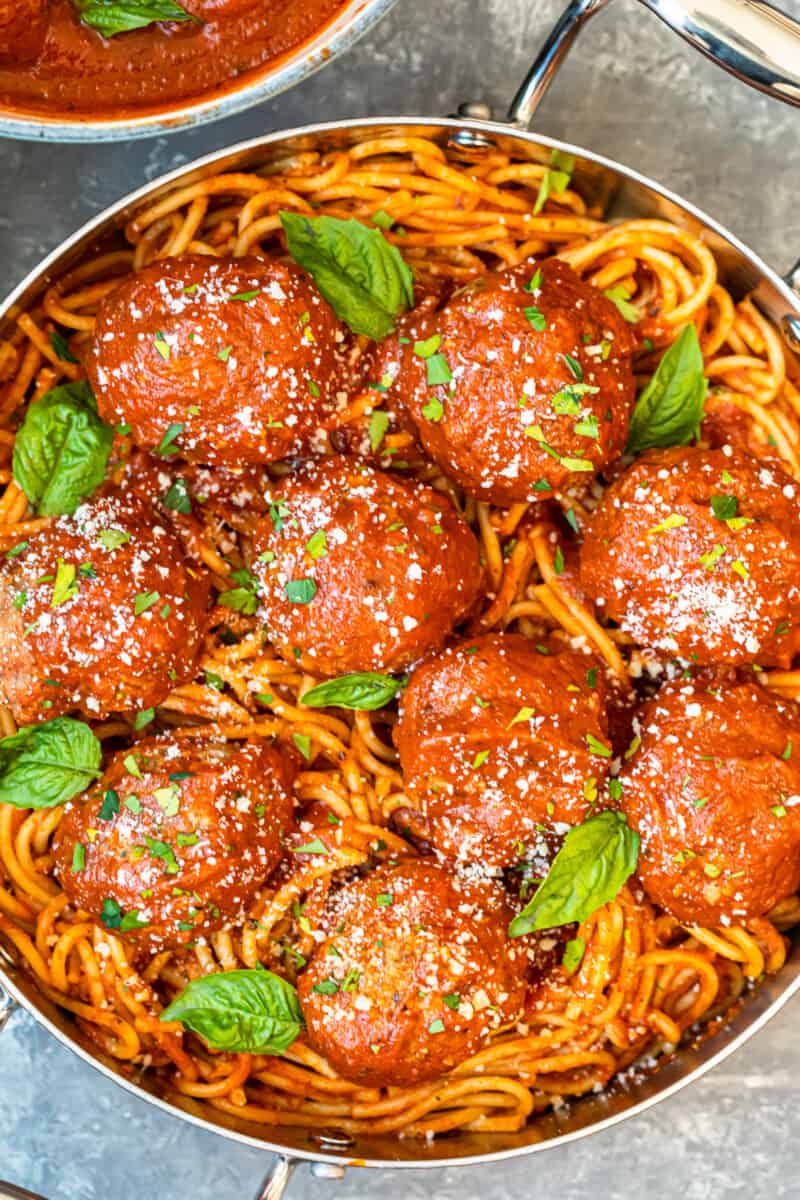 Italian Meatballs Recipe
I an seriously so excited to share this recipe with you guys, and I can not wait for you all to try it.
These homemade Italian meatballs are seriously the best, and I have been eating, and enjoying them, for years!
This is my Grandma Adee's recipe, and we have been eating it my entire life! I sure with my grandma was still with us today to make a big batch, laugh, and have a wonderful night. Every time we make these meatballs, we think of her.
My mom, Susie, who everyone knows as Simply Sated, adapted the recipe and if there's one recipe I ALWAYS request, its this one.
They are loaded with rich flavor and they are one of my favorite things to make when I need some comfort food.
For more of my Mom's recipes, be sure to check out her tomato soup with cheesy crostini and snickerdoodle cookies.
Why you'll love this Best Meatballs recipe:
FREEZER FRIENDLY: Be sure to make a big batch for the freezer! They can be cooked right from frozen for simple and easy dinners.
VERSATILE: These beef meatballs can be served in so many ways. They are great in all of your favorite pasta sauces, pile them into subs or serve as an appetizer with your favorite dips.
EASY: These meatballs are super simple and quick to make, but they are hands down delicious!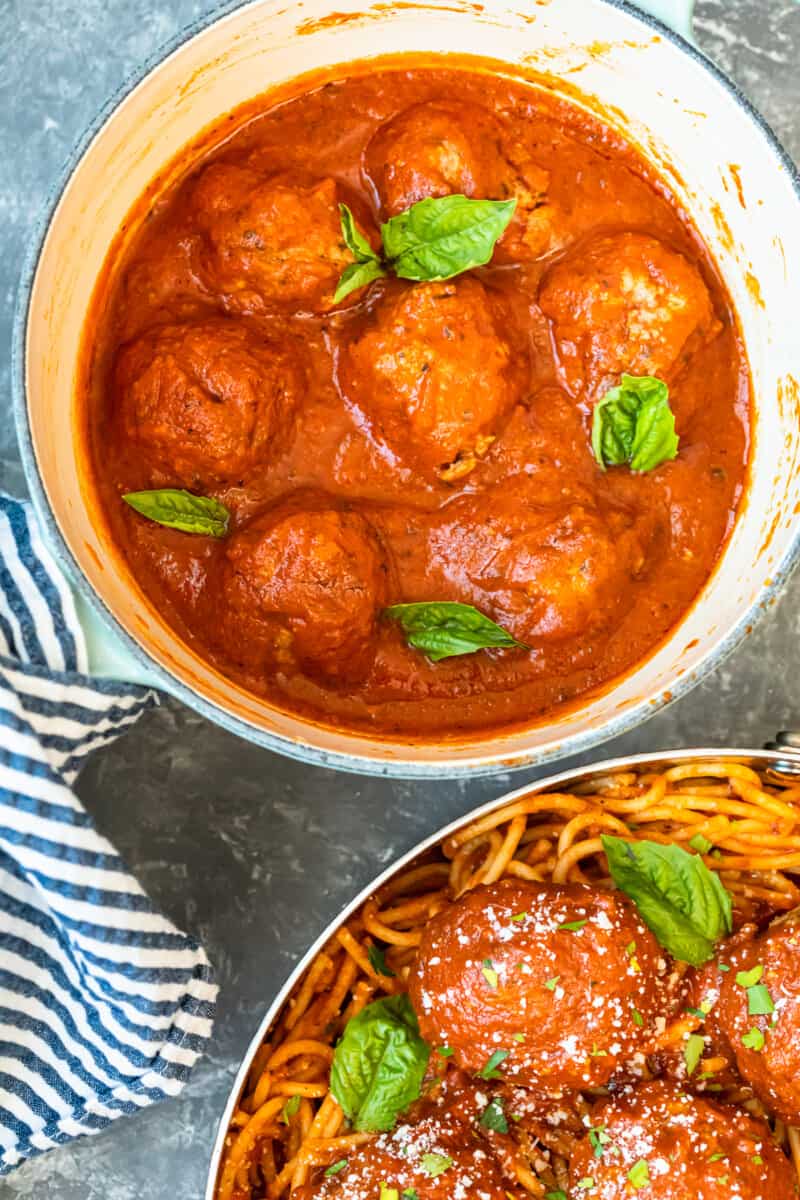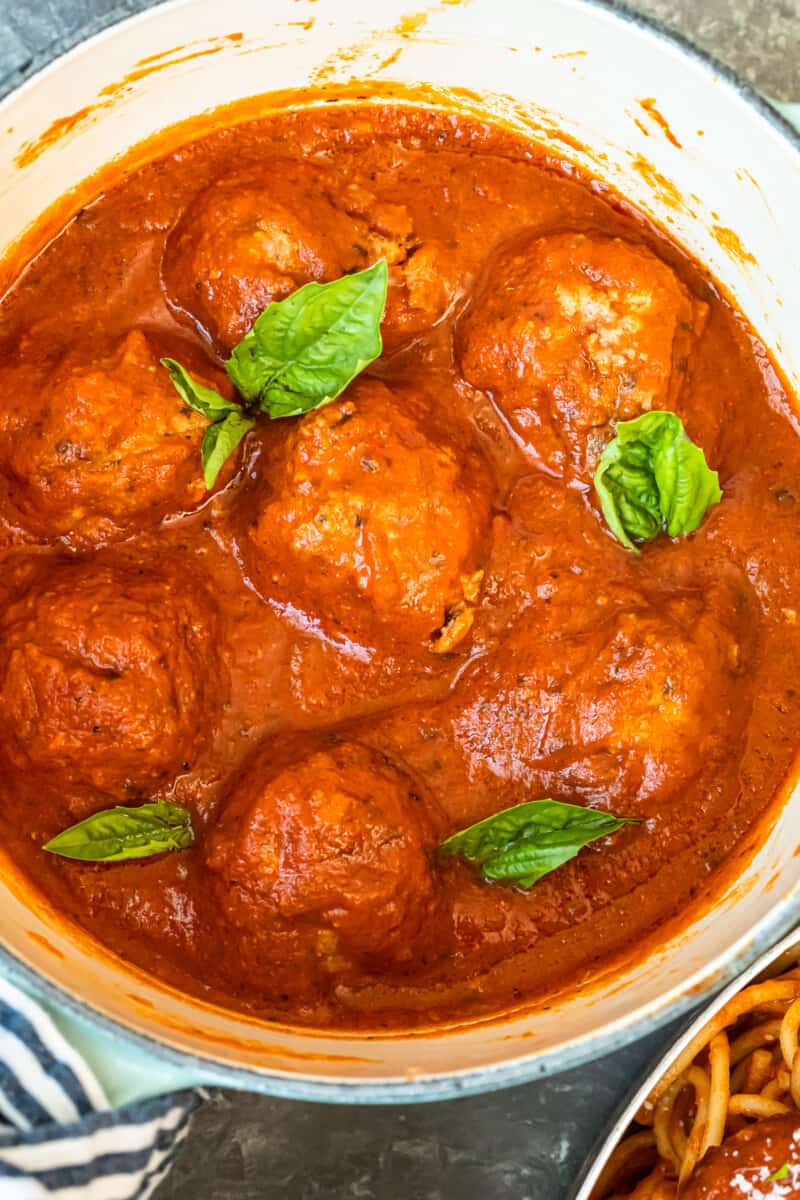 How to make Grandma and Mom's (Kittie Adee and Susie Gall's) Famous Meatballs
Be sure to see the recipe card below for full ingredients & instructions!
Beat the eggs.
Stir in the half and half, breadcrumbs and the seasonings.
Mix in the ground beef.
Cook the meatballs in your favorite sauce or check our Swedish meatballs with sauce.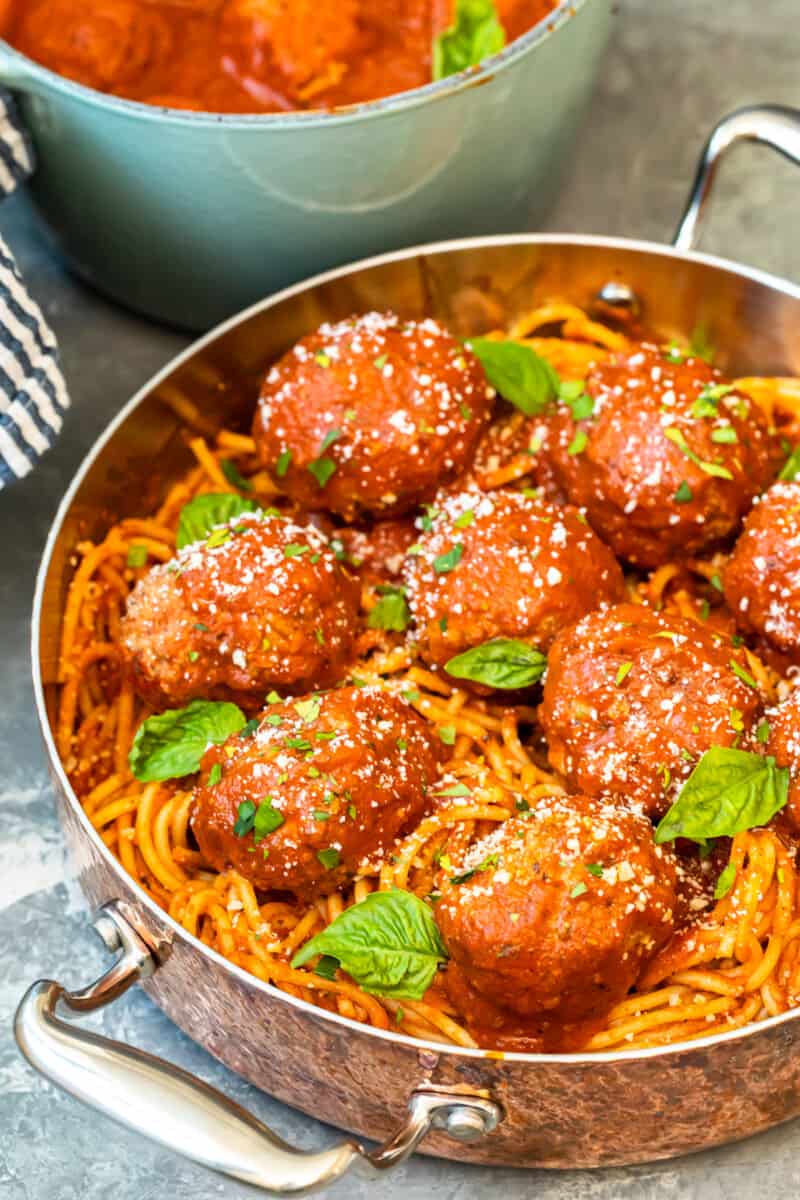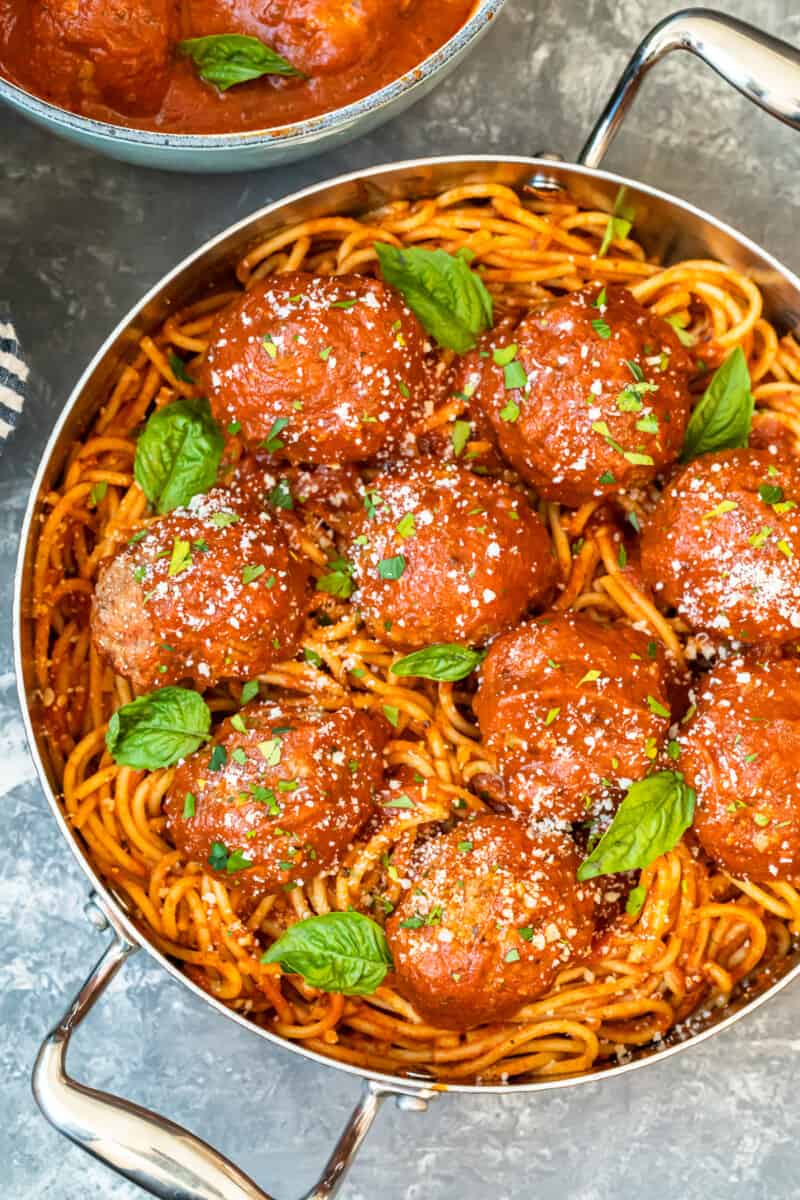 What's the best beef to use?
Hands down, ground chuck is your best option for the best meatballs. Ground chuck is 20% fat, so it's the perfect balance between fatty and lean.
Because of this it has a great flavor and you end up with juicy meatballs.
Can you freeze them?
These beef meatballs can be frozen either cooked or uncooked for up to 6 months. The best thing is, is that they don't need to be thawed before using them, you can toss them right into your sauce from frozen making dinner super effortless.
Be sure to get all of my instructions for freezing and reheating these meatballs within the notes section of the recipe card.
Why do meatballs fall apart?
I can promise you, these meatballs stay perfectly intact, so for best results do follow the recipe! Meatballs fall apart due to the binding ingredients; eggs and breadcrumbs.
Too much, or too little, of either can cause your meatballs to fall apart during cooking.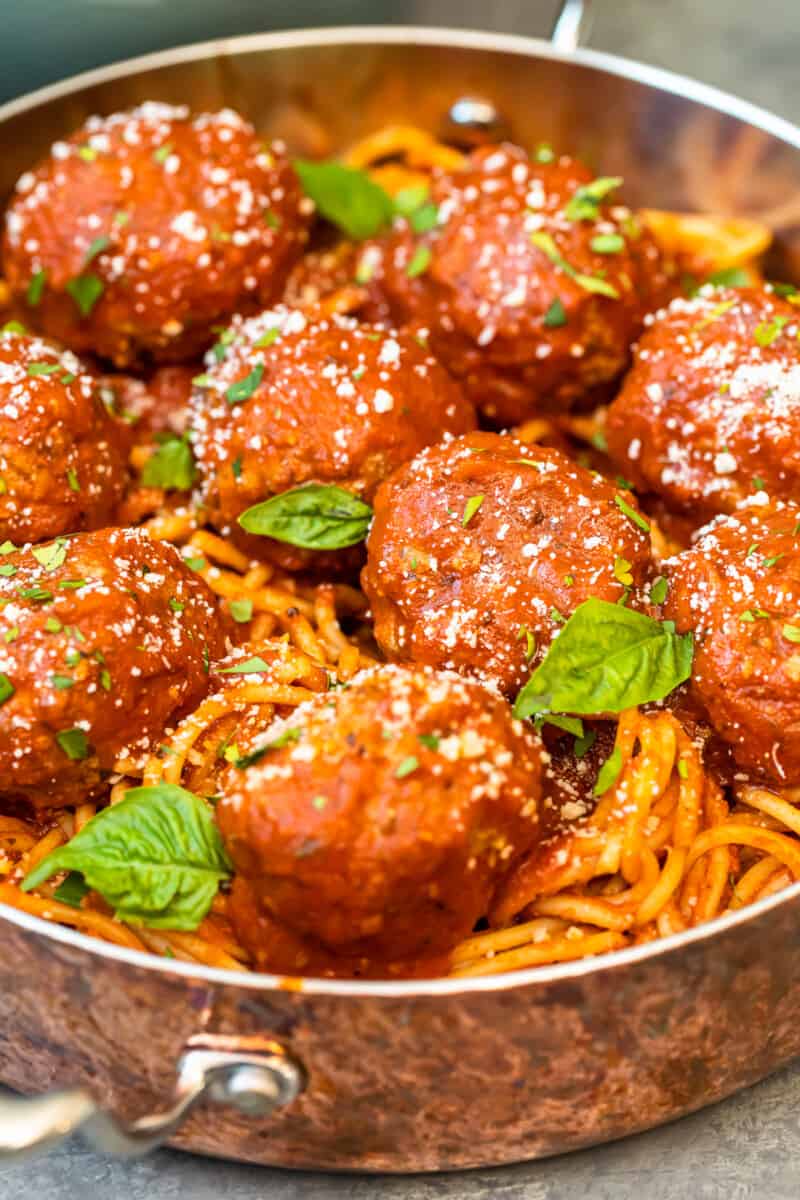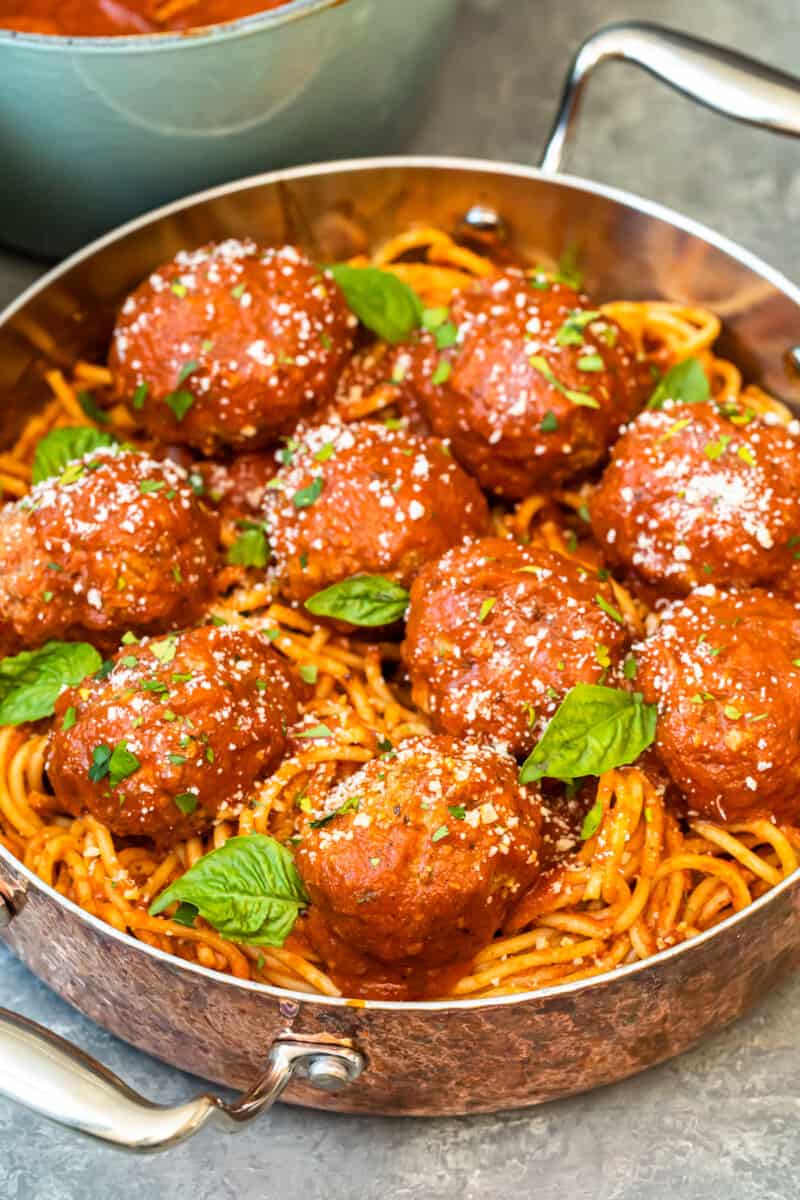 Tips!
Make them gluten-free by using GF bread crumbs.
Don't overwork the meatball mixture. Over mixing the ingredients can make your meatballs tough and chewy.
For the most tender and best meatballs, cook them raw (without browning) in your favorite spaghetti or marinara sauce.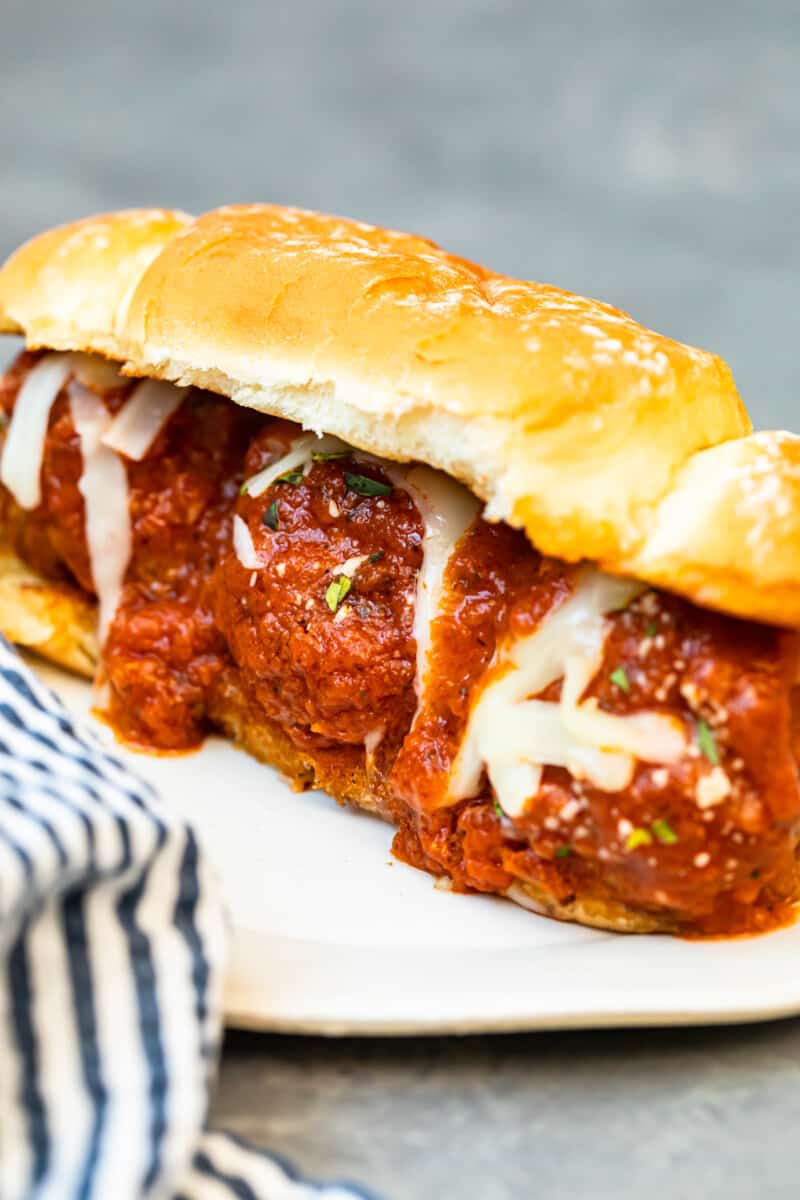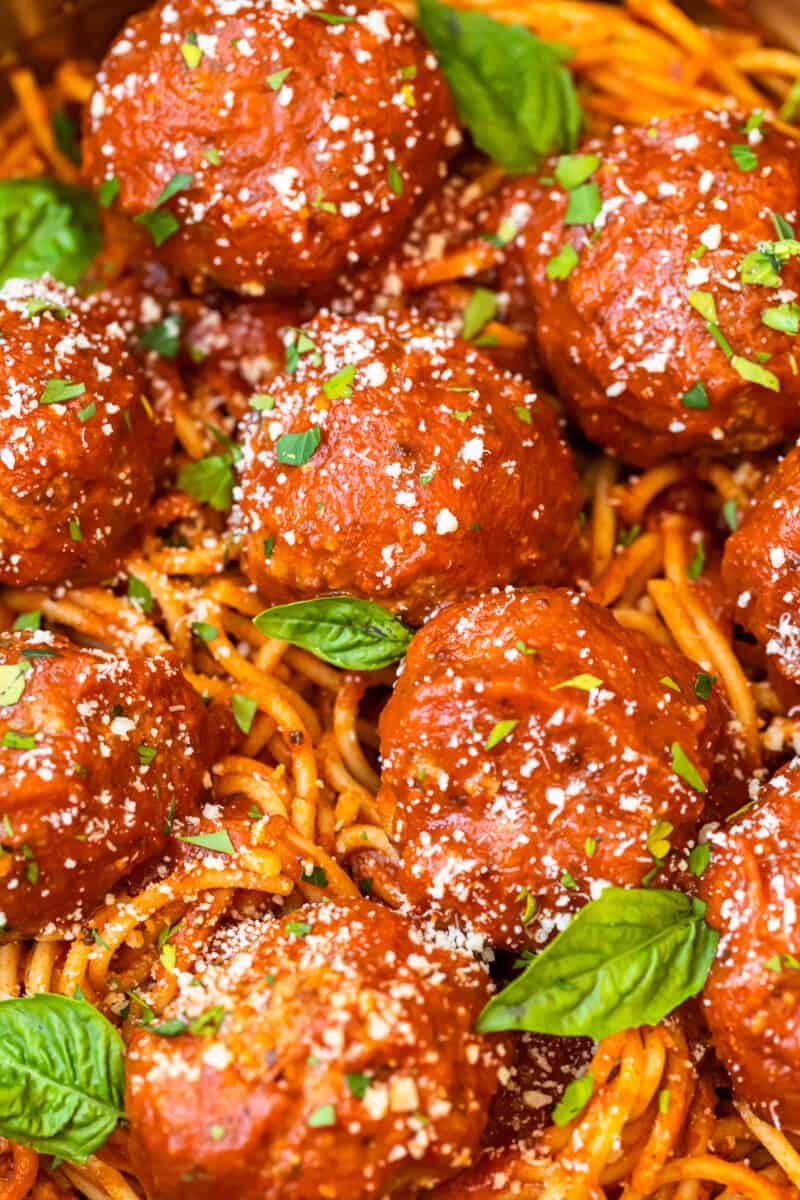 I just know that you are going to adore my Mom's Italian beef meatball recipe, you're going to quickly discover why they are one of my favorite things to eat! Be sure to let me know if you make them!
If you make this recipe be sure to upload a photo in the comment section below or leave a rating. Enjoy!