Cauliflower Pizza Crust is an easy way to turn any pizza into a healthy pizza! This low carb cauliflower pizza crust recipe is delicious and EASY to make. Learn how to make cauliflower pizza crust and use your favorite toppings!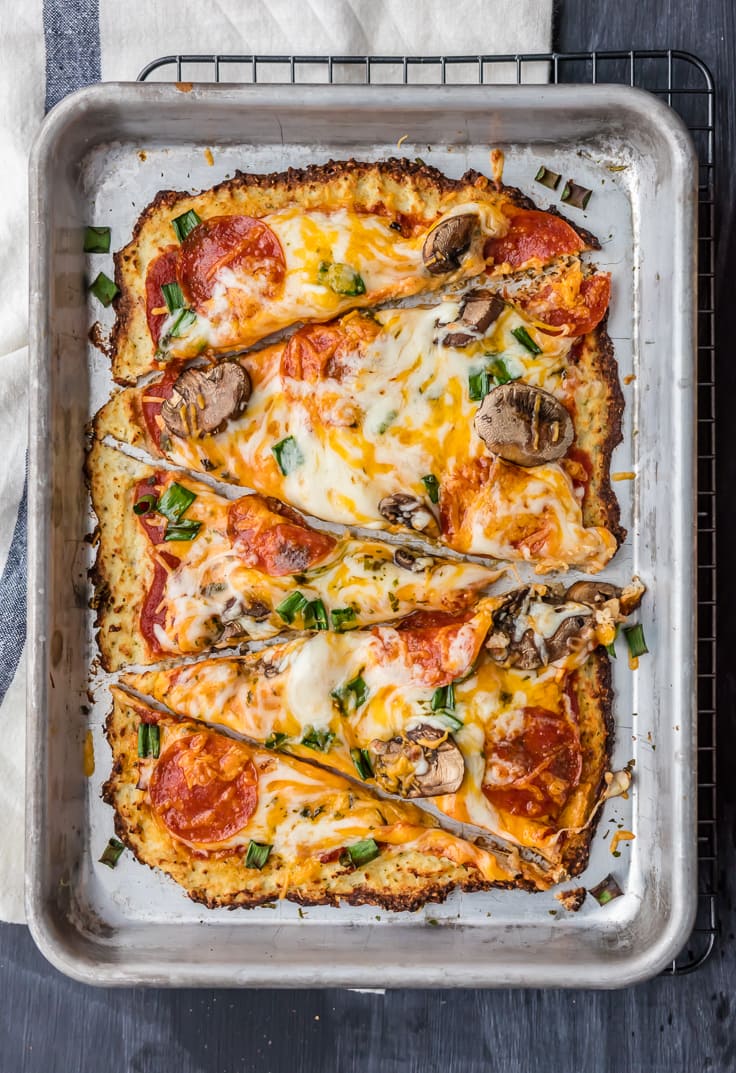 Cauliflower Pizza Crust
Why did it take me so long to try a cauliflower pizza crust recipe? I have been seeing delicious posts about the greatness of low carb cauliflower pizza crust for so long, but never actually tried it. TODAY IS THE DAY!! And verdict is…WE LOVE CAULIFLOWER PIZZA! Yes I loaded it with cheese and toppings…but I'm going to tell myself it's still healthy. That's logical…right?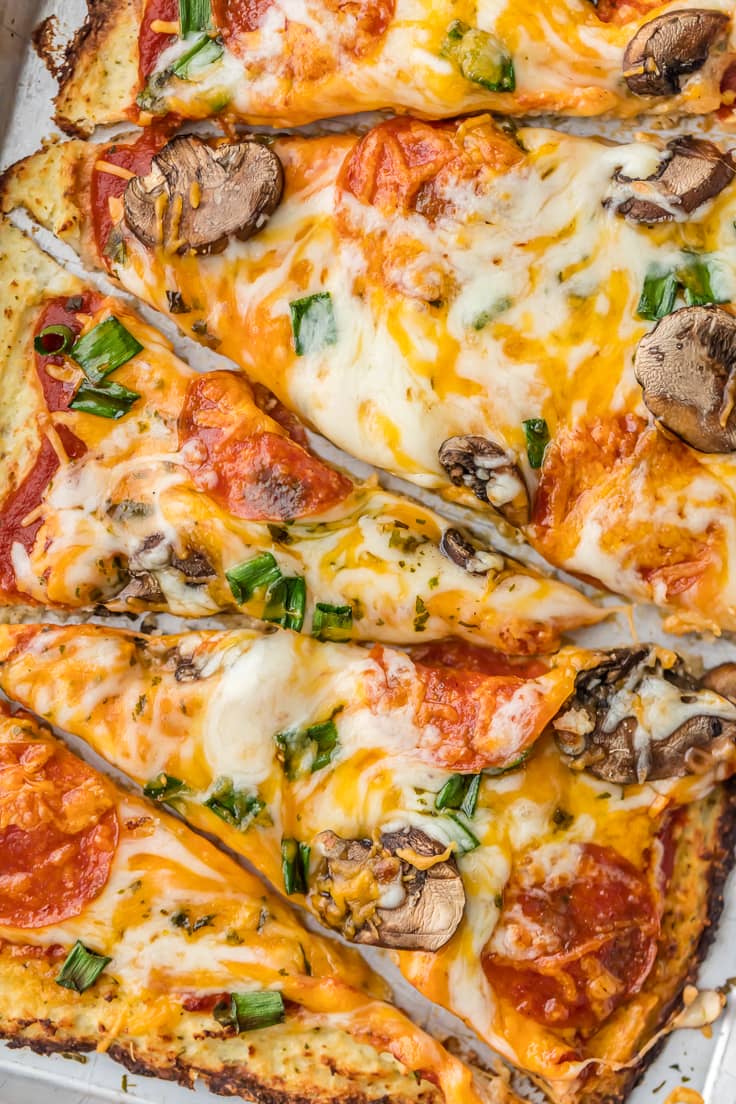 Low Carb Cauliflower Pizza Recipe
Obviously we LOVE pizza in this house, and we were really missing out by not trying the cauliflower crust sooner. CAULIFLOWER CRUST PIZZA FOR THE WIN! It still has crunch, tons of flavor, and is super light on carbs. WIN WIN WIN!! I like it.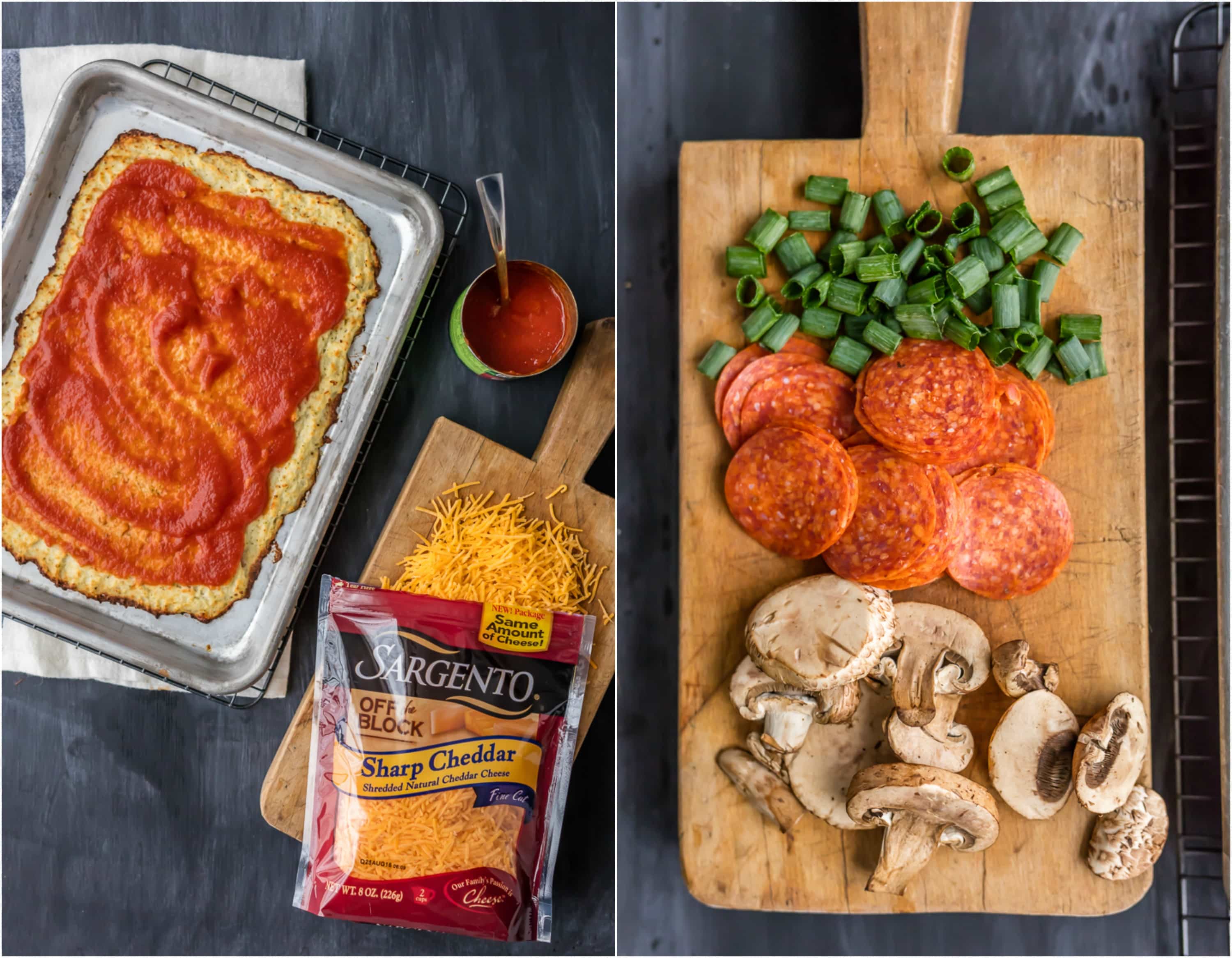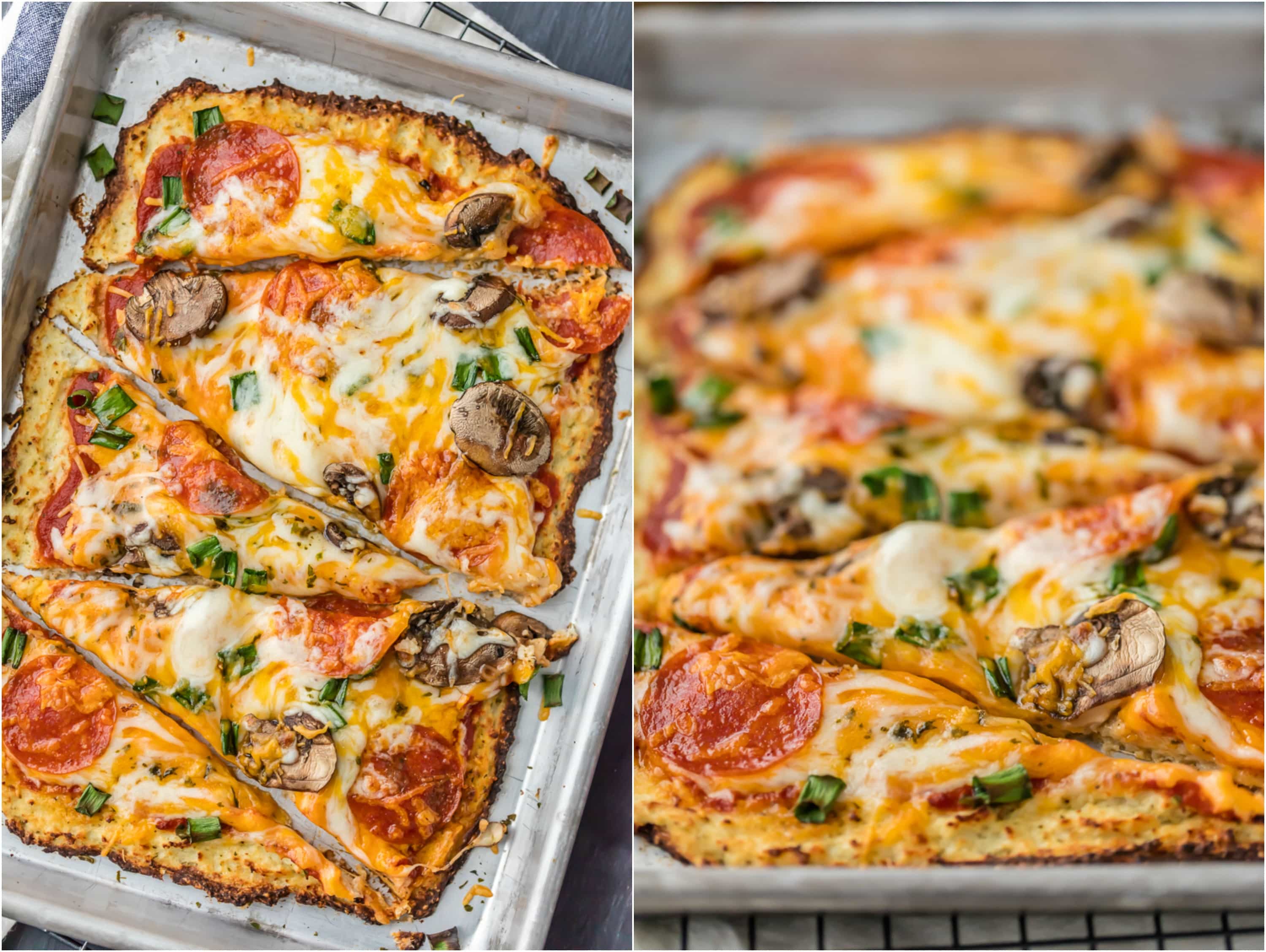 How to Make Cauliflower Pizza Crust
I was so excited to join in on the Chopped At Home Challenge again presented by Sargento. You might remember when I participated last year. I still dream about that yummy recipe! This year, the flavor challenge was Cauliflower, Mushrooms, and Leeks. And of course CHEESE! Sargento Sharp Cheddar Finely Shredded to be exact. Only the best! It was so fun to dream up a recipe that used all four ingredients. You can see all the entries HERE. What would you have made?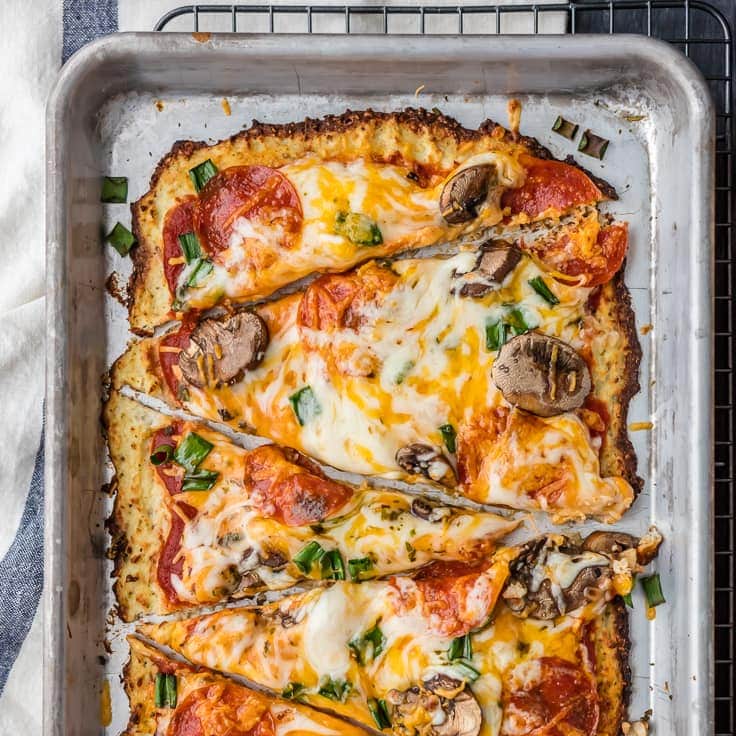 Enjoy this cheesy, low carb cauliflower crust pizza recipe! And try our Veggie Crescent Roll Pizza and Prosciutto and Apple Pizza too!
See the recipe card for details on how to make cauliflower pizza crust. Enjoy!