This easy Mexican Pizza recipe serves up crispy tortillas, loaded with deliciously seasoned Ground Beef, refried beans, enchilada sauce and Mexican cheese. Simple and oh so tasty!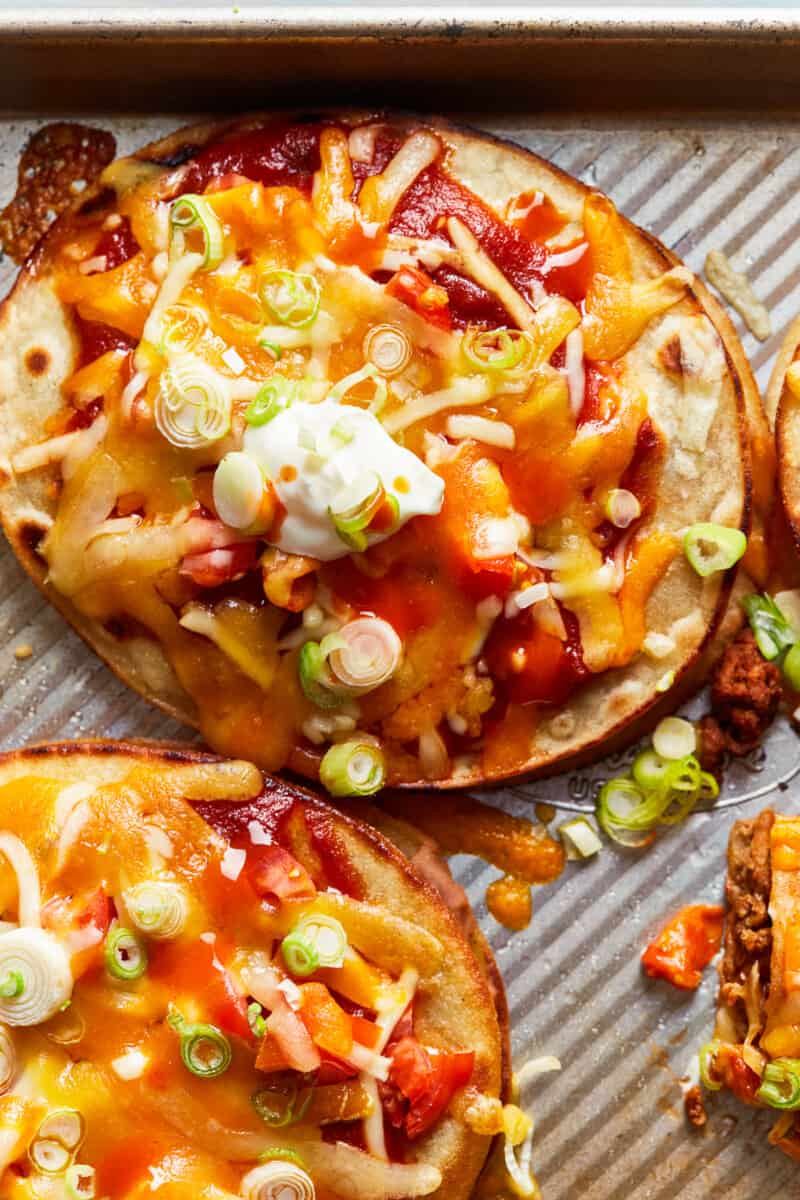 Homemade Mexican Pizzas Recipe
These Mexican Pizzas are Delicious. There's nothing more satisfying then like pulling these bubbly tortilla pizzas out of the oven. Serve with a tasty side dish like easy Mexican rice for a hearty meal!
Why this Mexican Beef Pizza is so good
I'm using lean Ground Beef, it's still super flavorful compared to higher fat versions
Awesome meal for letting the kid's help! My son loves to assemble his pizza himself.
A delicious take on the classic Mexican pizza.
Only a few ingredients needed, easy to make and assemble.
Easily customize the toppings.
Ingredients
Ground Beef – I've gone for lean beef, it's still super flavorful but not too greasy.
Taco Seasoning – you can use store bought or make your own (see the recipe card for the homemade recipe).
Corn Tortillas – these hold their structure better than flour tortillas and give a delightful crunch.
Refried Beans – you can use pinto or black beans
Enchilada Sauce – store bought works great and saves time!
Vegetables – onions and tomatoes – roma tomatoes have the right level of sweetness.
Shredded Cheese – I'd used a Mexican blend.
How to make this Mexican Pizza
You can jump to the recipe card for full ingredients & instructions!
In a skillet, on medium heat, add the ground beef, then add the seasoning. Place the beef aside.
In the skillet, cook the tortillas in batches, once browned to your liking and crisp, set aside. (We like ours extra crispy, but feel free to make them as light or dark as your family likes.)
Then, heat the refried beans in a microwave-safe bowl until just soft and spreadable.
Place four tortillas on a baking sheet and spread on the refried beans and a tbsp of beef, then put on the enchilada sauce, tomatoes, cheese and onions. repeat this with more layers of tortilla and filling. Then top with green onions and cheese.
Bake for 10 mins and serve.
Enjoy!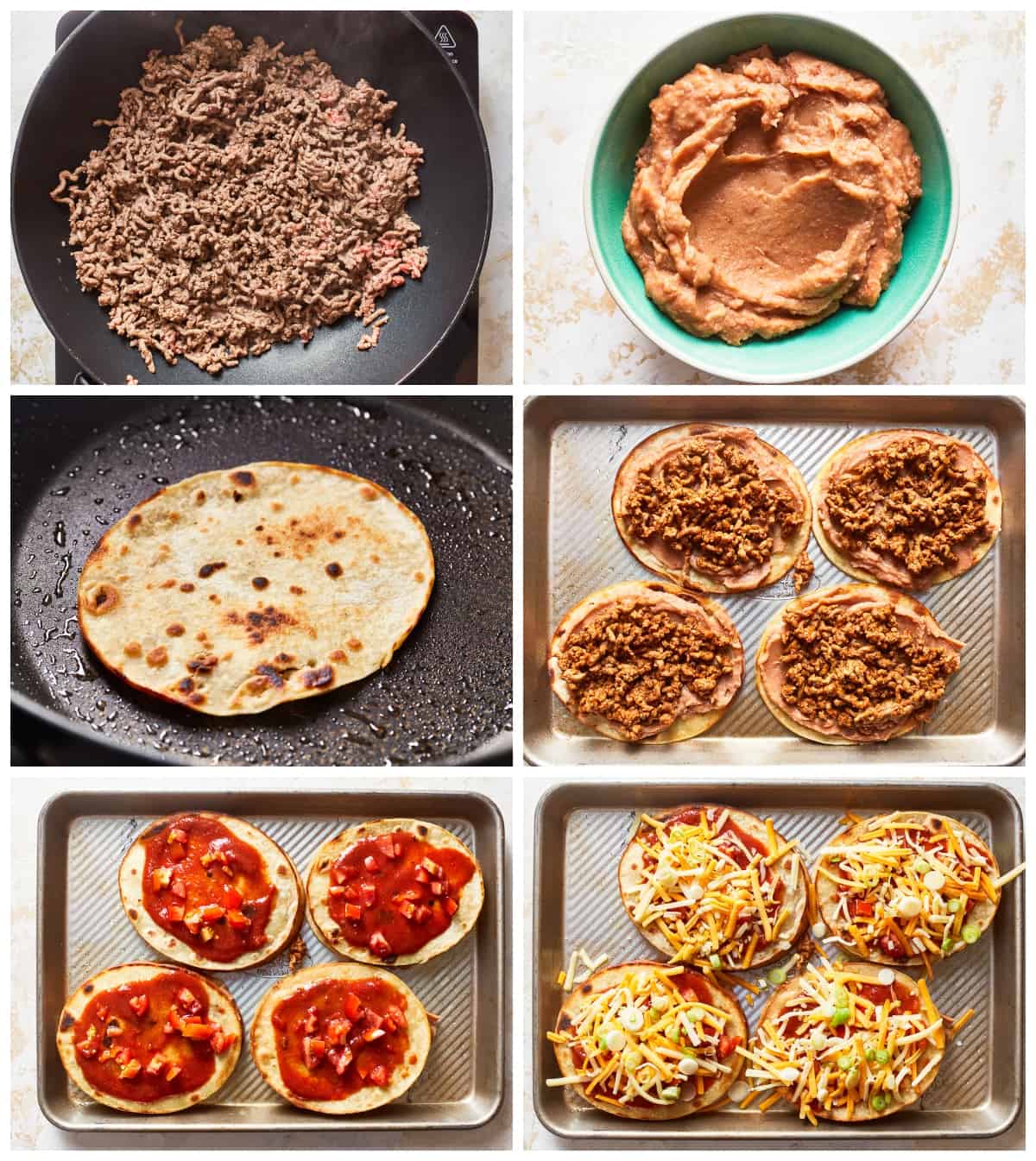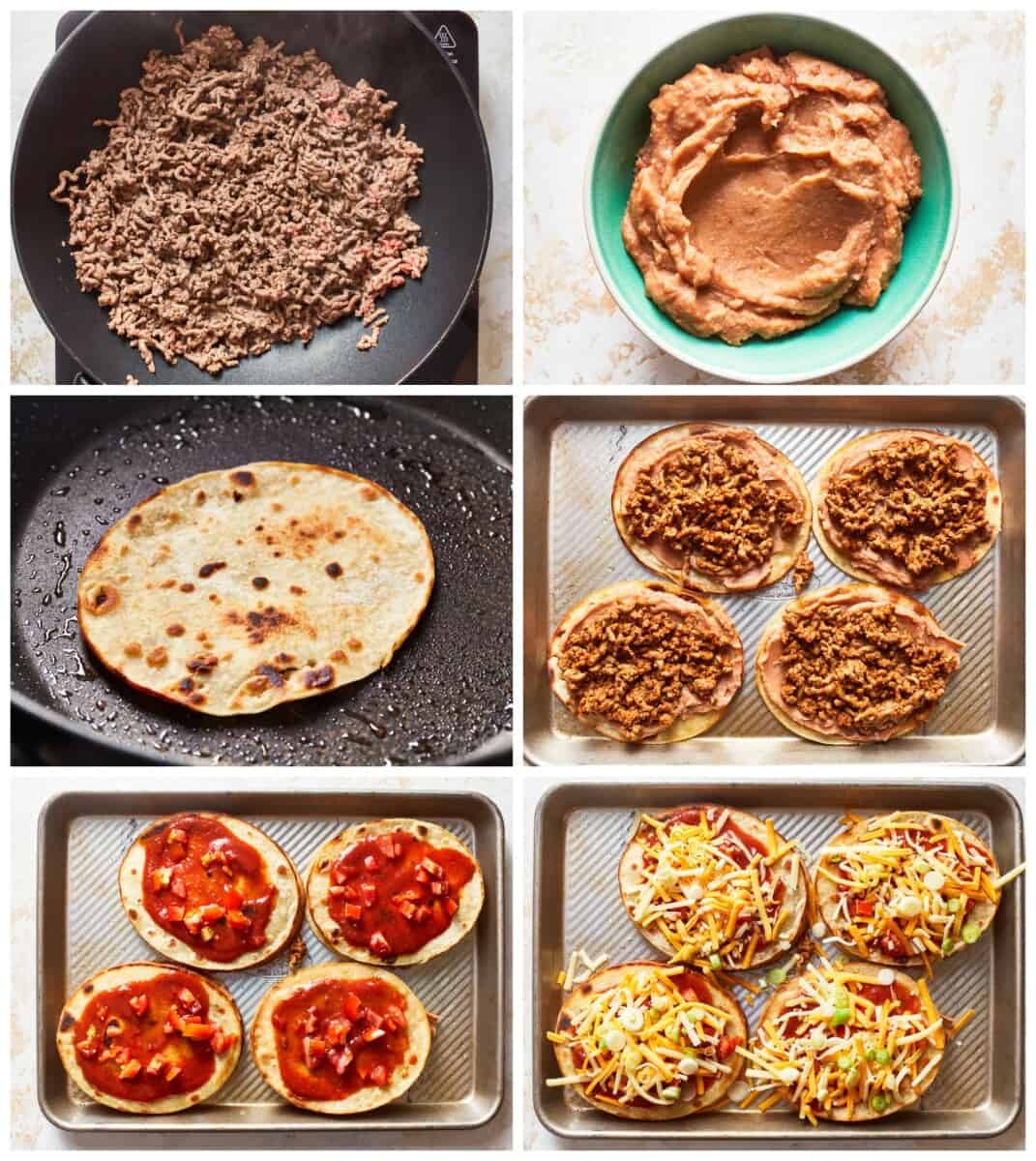 Favorite Beef Recipe
Admit it, no other protein does it quite like beef. Beef tastes amazing, and that taste belongs on my table. Henry absolutely LOVES beef, so it's a great way to get him to eat his protein.
When you start with such a delicious high-quality protein, the culinary possibilities are endless! You can sear it, grill it, roast it, use it as an ingredient or make it an entrée, the list goes on and on. For this recipe we are using lean Ground Beef (93% lean, 7% fat) and it gives all the flavor while providing less fat. It's completely fool-proof.
Here are some more easy beef recipes we love: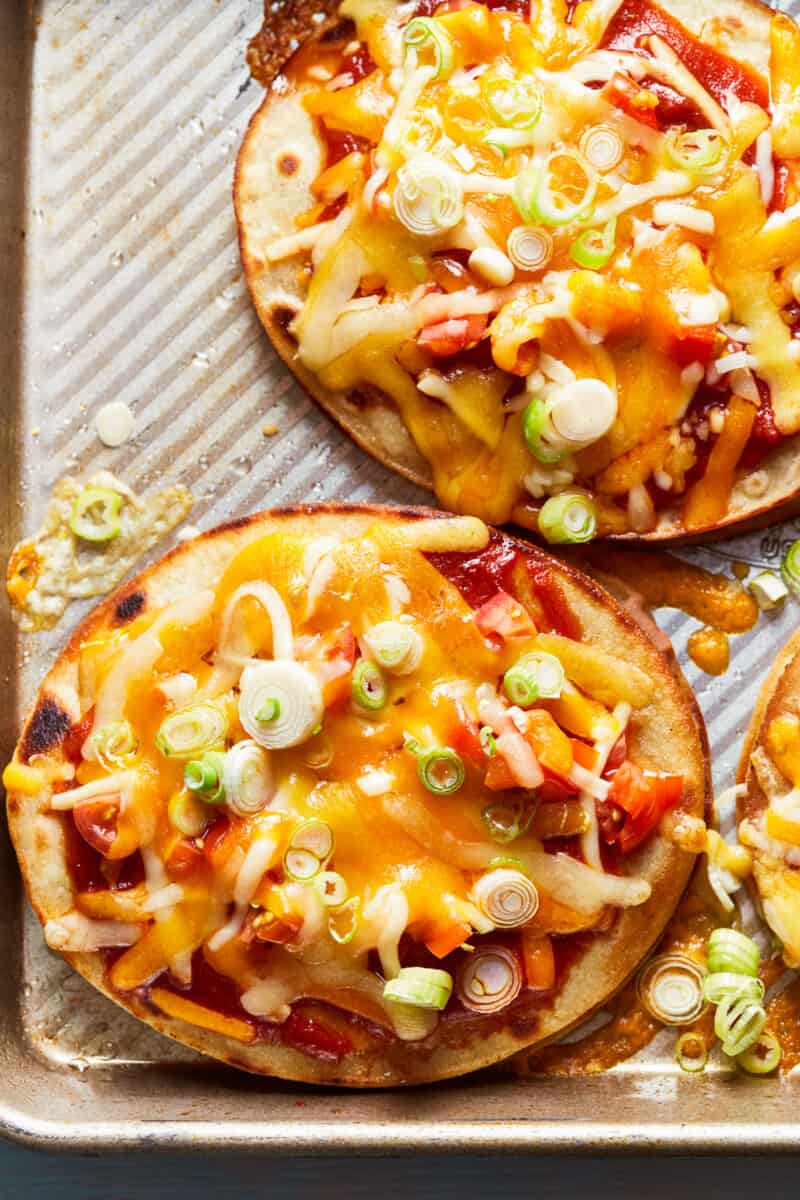 Refried Beans
This Beef Mexican Pizza recipe uses a can of refried beans, which makes a nice thick layer. If you're not a big bean lover, you can cut that in half, but use some beans because it's sort of the glue that holds it all together.
You can use black refried beans or pinto beans. You can also make your own refried beans if you're feeling fancy.
Can you make this ahead of time?
These taste best warm from the oven, but feel free to store leftovers covered in the refrigerator for 3-4 days. You can reheat them in the oven, in a skillet on the stove, or in the microwave.
This recipe is best cooked/reheated in the oven so that the tortillas stay crispy.
Variations for this Beef Mexican Pizza recipe
We love this Mexican Beef Pizza because you can always switch up the ingredients to customize the dish to your tastes or health preferences.
Fillings: You can add other fillings such as corn, diced green chiles, or sauteed bell peppers.
Toppings: Feel free to add an assortment of toppings such as cilantro, sour cream, avocado, sliced jalapeños, taco sauce, or salsa verde.
More Copycat Recipes
These Mexican Pizzas taste just like your favorite (actually, better!) order from Taco Bell. Want more copycat recipes? Check out these fun favorites: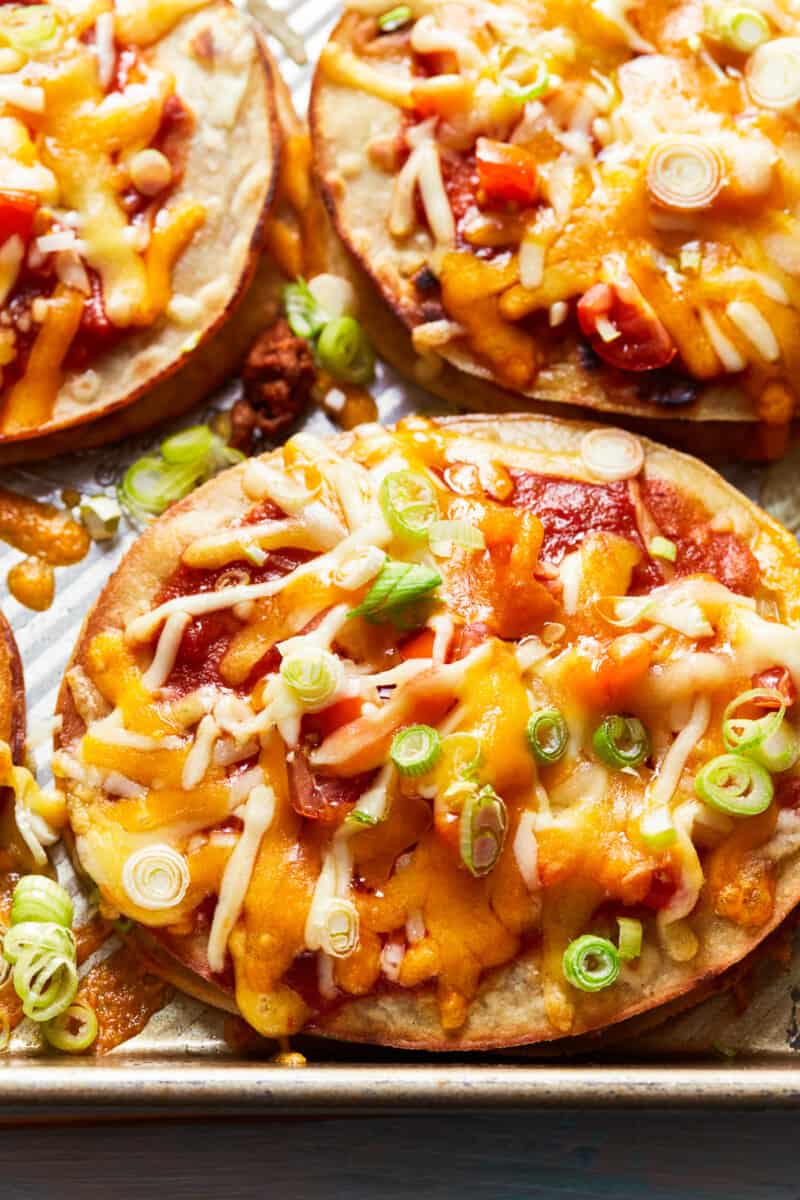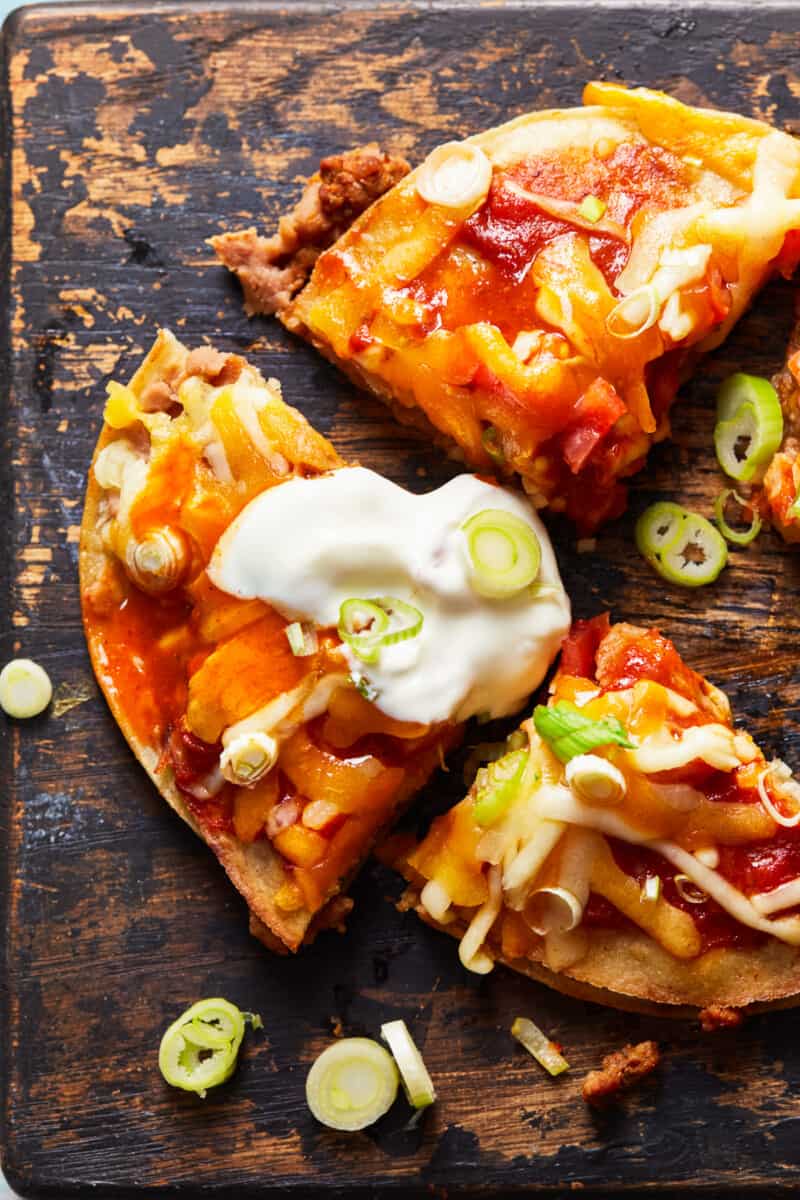 Tips!
After you've added all your toppings, cut the pizzas into four wedges and serve. The shells do soften over time under the toppings, so these pizzas are best served immediately after they come out of the oven.
Use an offset spatula to evenly spread the beans on top of the tortillas.
Use 93% lean ground beef as it has plenty of flavor. If you use a meat with a higher fat content, be sure to drain off any excess grease after it's cooked.
Grating your own cheese for this recipe is best.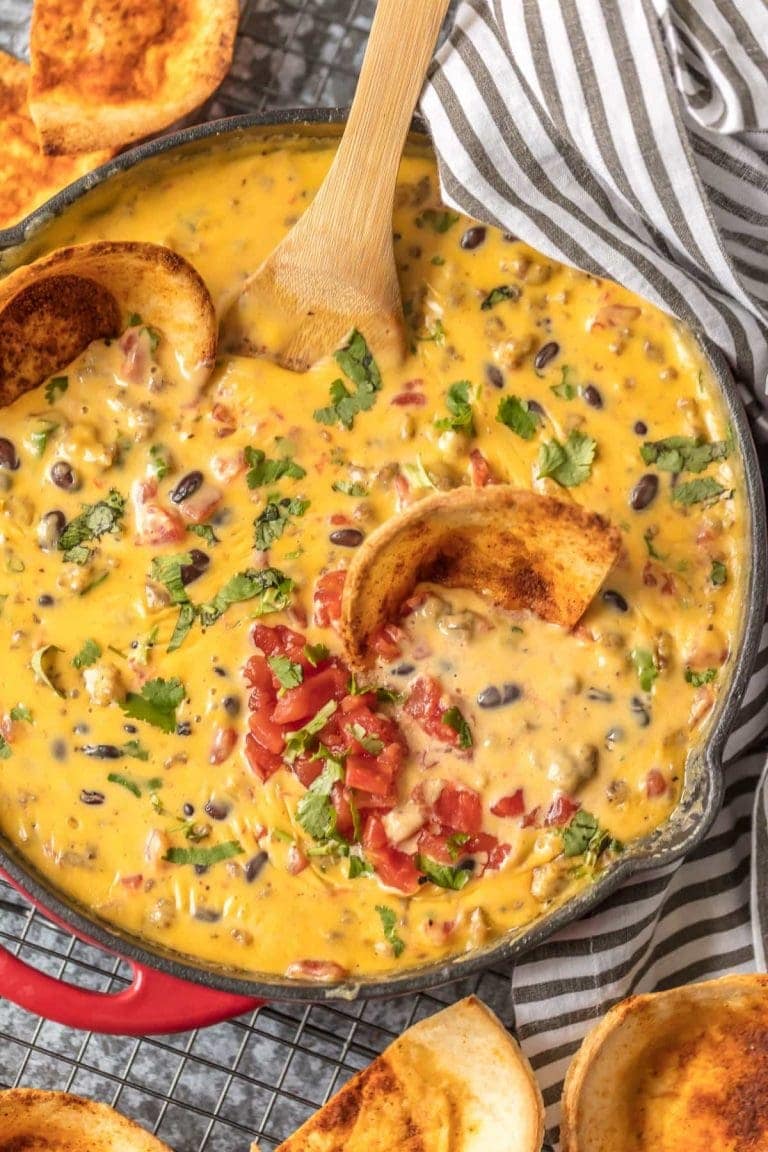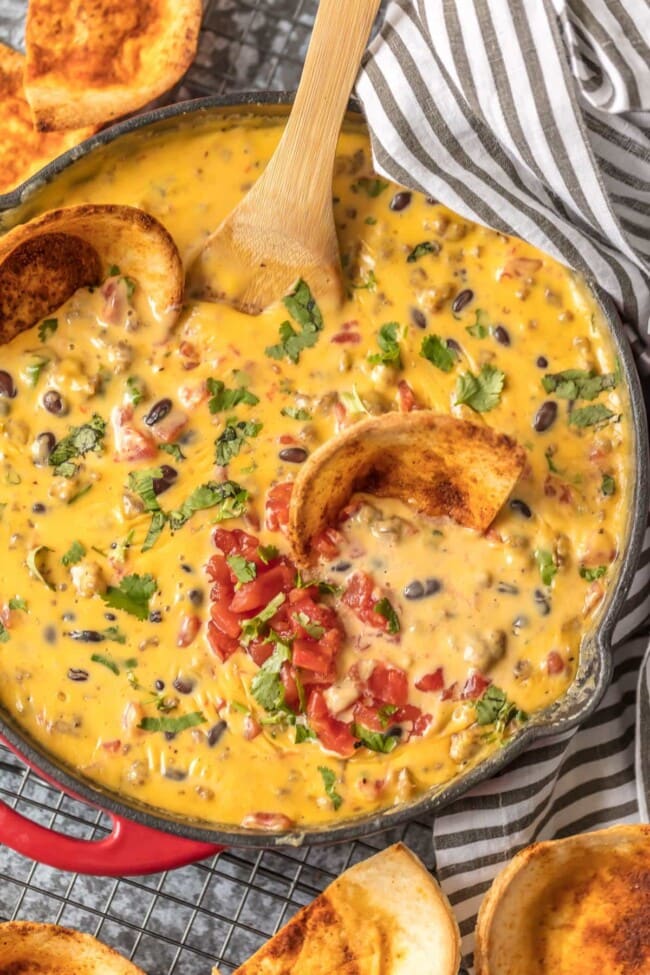 Game Day is covered!
101+ Super Bowl Appetizer Recipes
If its game day grub you crave, we have all the recipes you need to win big! Check out our easy Super Bowl recipes (or World Series, March Madness, National Championship, you get the idea!)
Game Day Guide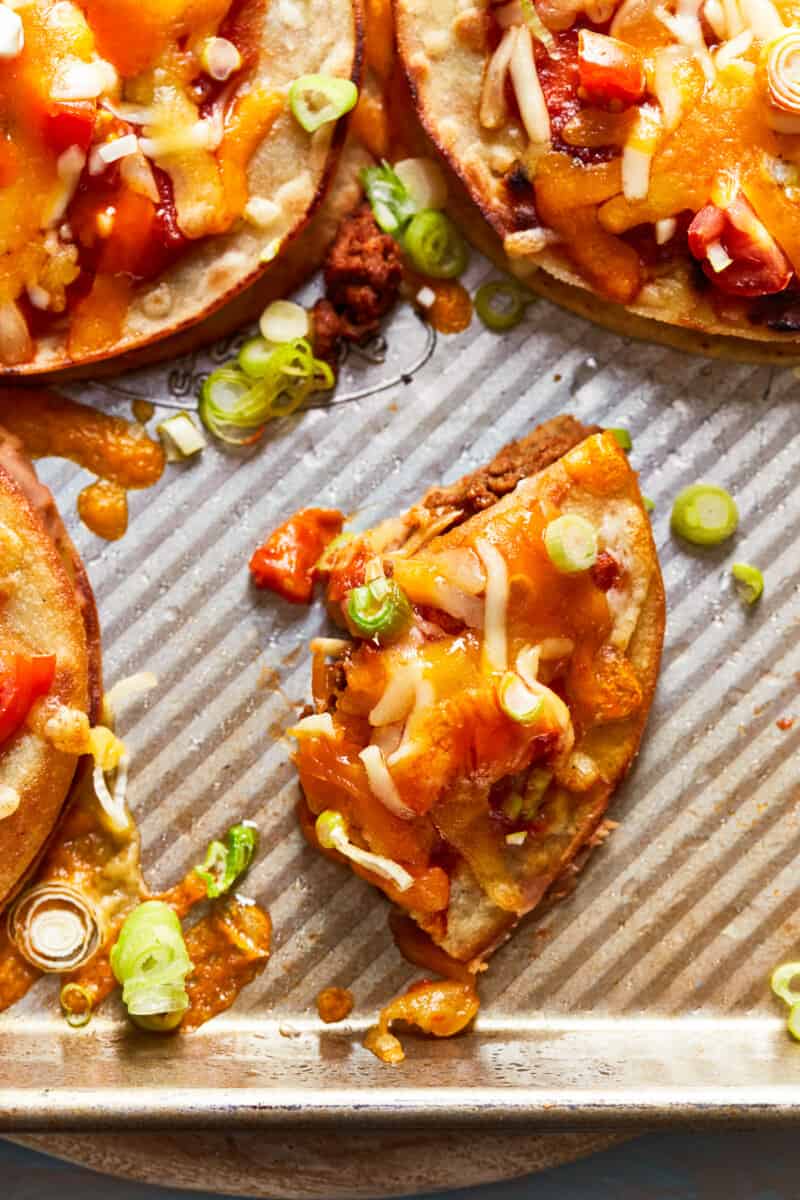 Have you tried this Mexican Pizza recipe? Feel free to leave a star rating and I'd love to hear from you in the comments below!