This fun Corn Ribs recipe has a simple and smokey flavor that's perfect for appetizers or pairing with BBQ. You'll see how easy it is to make these corn riblets in the oven with some fresh corn on the cob and a few seasonings and spices!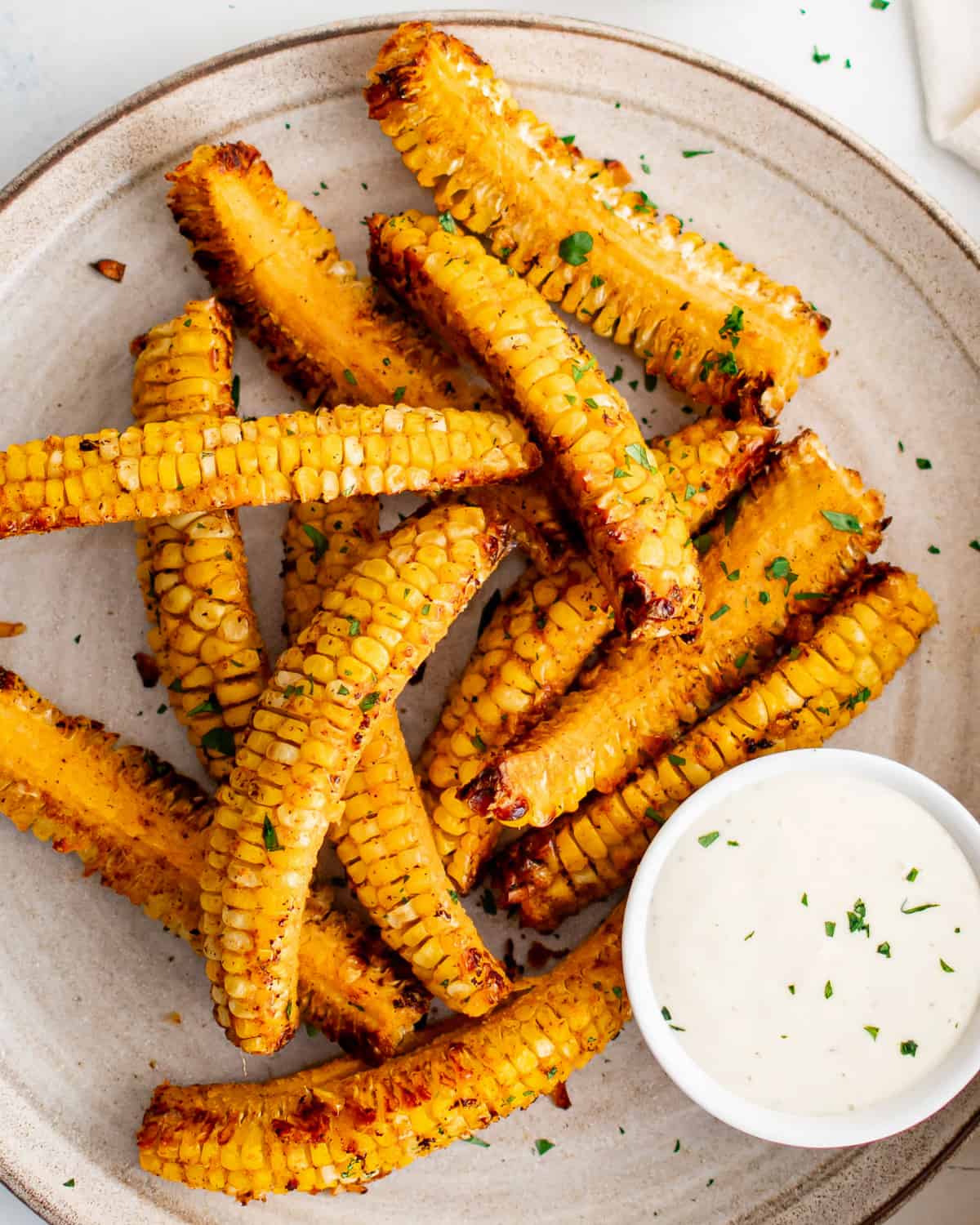 What's in this Corn Ribs Recipe?
Try this fun and easy twist on classic corn on the cob at your next barbecue! Just grab a few spices and bake these corn riblets in the oven.
Unsalted Butter: Adds a rich, buttery flavor to the corn.
Olive Oil: Helps the corn cook without burning. You can also use a neutral oil, like vegetable or canola.
Spices: Kosher salt, ground paprika, garlic powder, and onion powder add a great smokey and savory flavor to the corn ribs.
Corn on the Cob: I typically recommend classic sweet corn or butter sugar corn for this recipe.
Pro Tip: Gently pull back the top of the corn husk just enough to see the kernels. If they look plump and juicy, you've picked a good ear. If they look withered or deflated, choose another ear.
Variations on Corn Riblets
You can season these corn ribs with any spices, herbs, or seasoning blends you like. Try Creole seasoning, ranch seasoning, or chili seasoning. For a sweet take, swap out the recommended spices for cinnamon and sugar!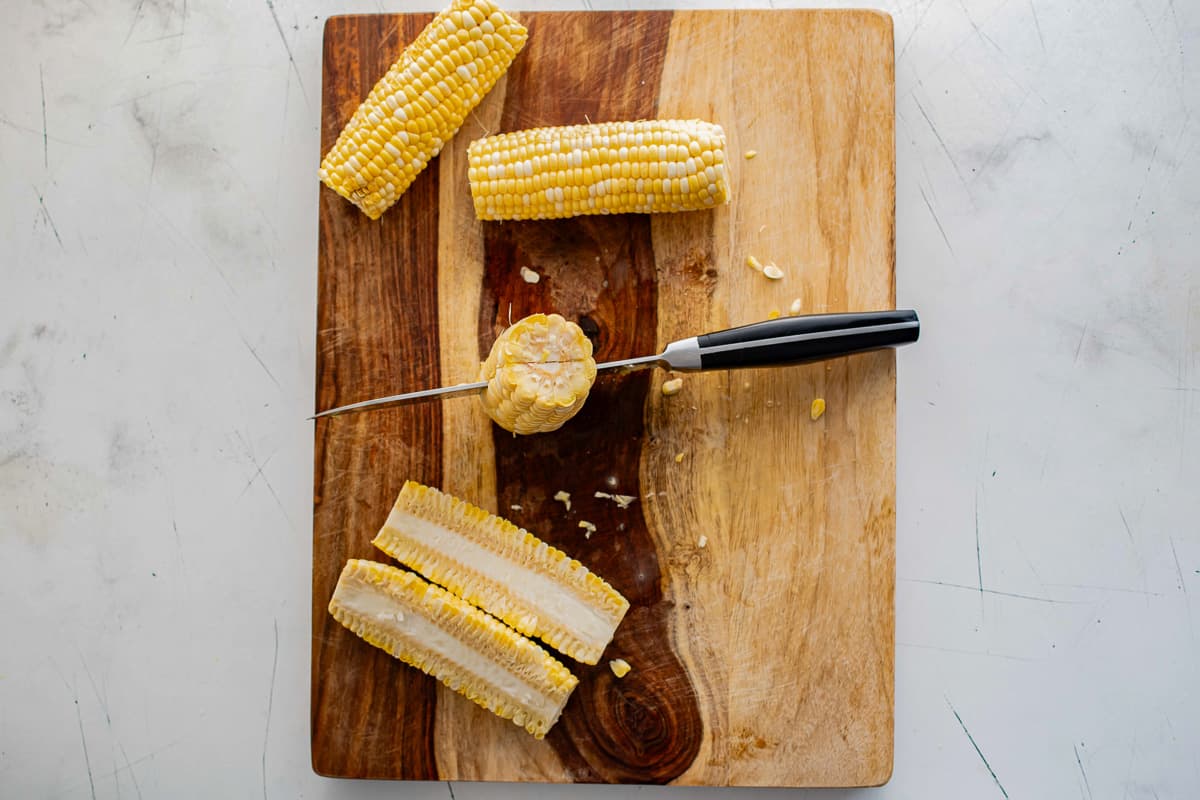 What are corn ribs?
Corn ribs are corn on the cob that has been cut into strips to make it easier to eat. They are also called corn riblets!
What kind of corn is best for corn ribs?
I typically recommend classic sweet corn or butter sugar corn for this recipe.
How do you cut corn into ribs?
Simply cut the corn cobs in half lengthwise, rotate them cut-side-down, and slice in half lengthwise again. However, sometimes the cobs are very tough and hard to cut. In this case, try boiling the raw corn cobs for about 10 minutes before cutting.
Do you eat all of corn ribs?
While there's nothing really stopping you from eating the corn, cob and all, it doesn't contain many nutrients and may not be worth the effort. Generally, we recommend eating corn ribs how you would eat regular corn on the cob, leaving the center to discard.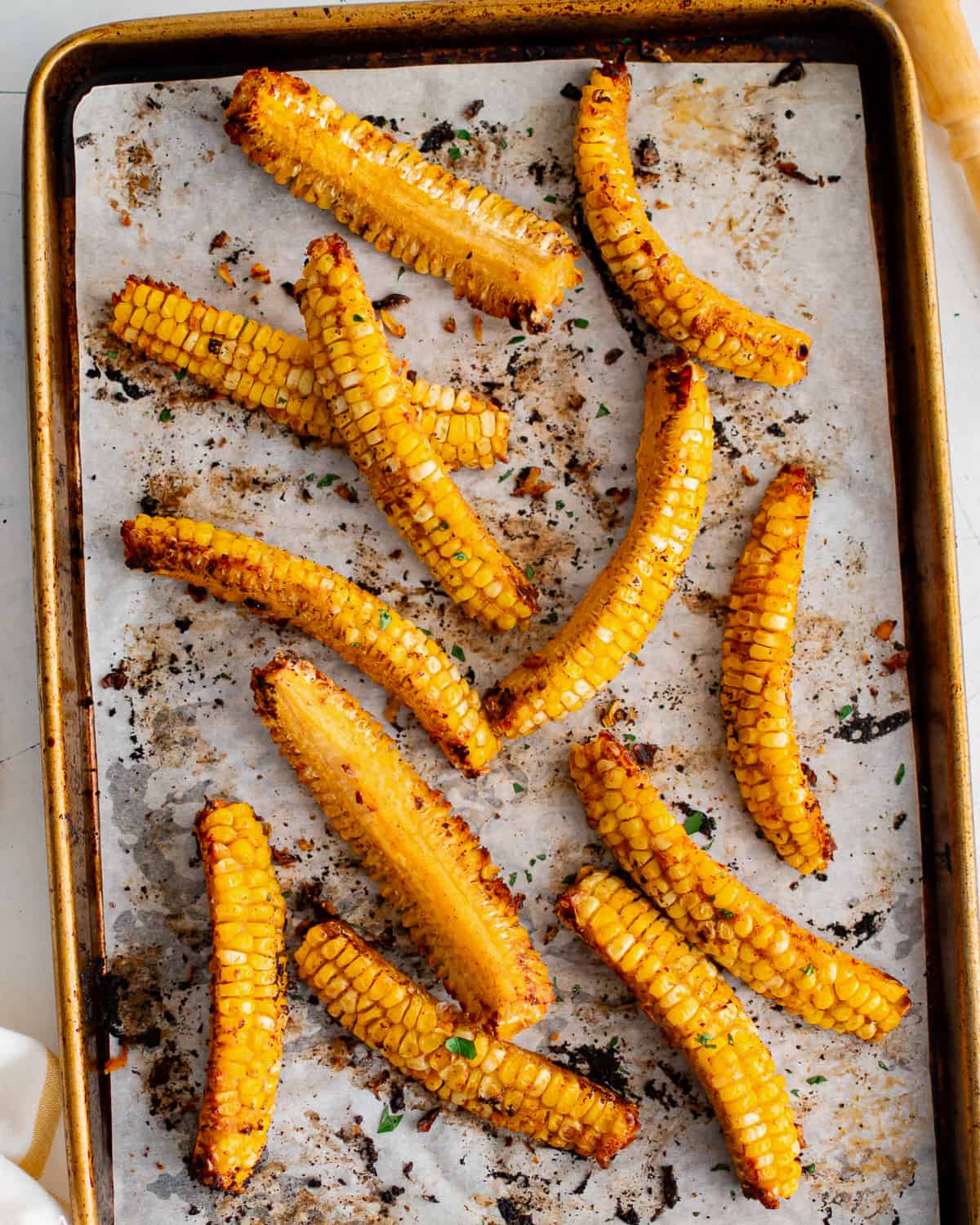 How to Store and Reheat
Store leftover corn ribs in an airtight container or wrapped in aluminum foil in the refrigerator for up to 5 days. Reheat in a 350°F oven for 5-10 minutes, until warmed through.
How to Freeze
Freeze corn riblets in an airtight container or Ziplock bag for up to 3 months. Let thaw overnight in the refrigerator before reheating.
Serving Suggestions
Serve these tasty corn on the cob ribs with your favorite dipping sauces, like ranch, barbecue sauce, Buffalo sauce, chimichurri, garlic aioli, or bang bang sauce.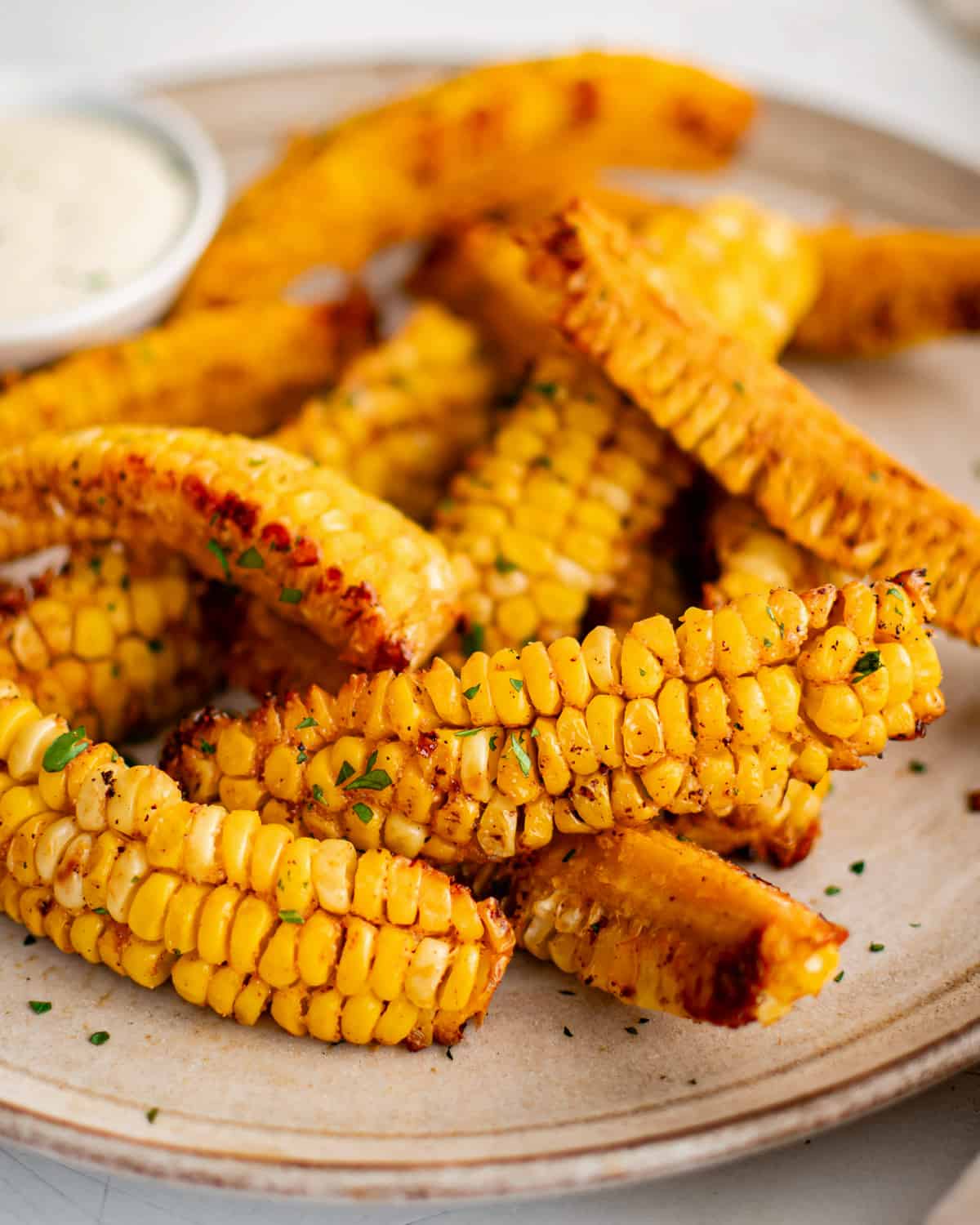 More Corn on the Cob Recipes We Love