Crockpot Steak Bites are so deliciously tender! Sirloin steak is cut and slowly cooked in a medley of mouthwatering ingredients like ranch seasoning and garlic. Make this easy weeknight dinner for those evenings when you need something filling, flavorful, and impossibly easy!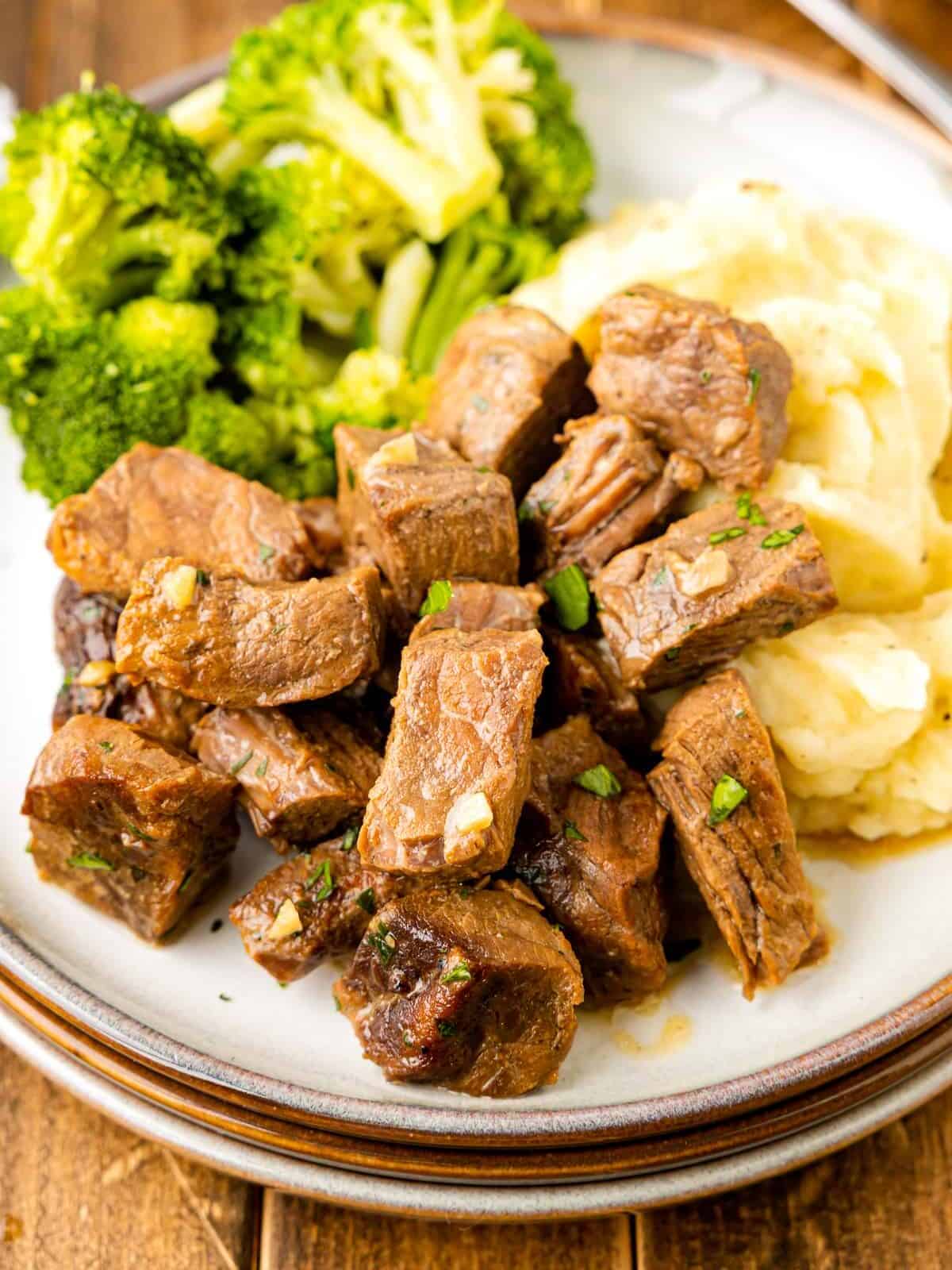 What's in Slow Cooker Steak Bites?
Ranch seasoning mix, garlic, and beef broth work together to enhance the natural flavors of the meat while also adding some delicious flavor.
Sirloin Steak: You can use tenderloin, ribeye, or New York strip steak instead of sirloin.
Low-Sodium Beef Broth: You can use vegetable broth instead of beef broth.
Unsalted Butter
Garlic
Ranch Seasoning: For the best flavor, use my favorite recipe for homemade ranch seasoning mix.
Salt: If you choose to use salted butter and/or regular beef broth, you may want to omit this salt.
Black Pepper: Freshly cracked black pepper yields the best flavor.
Fresh Parsley: The best garnish for an extra pop of color and aromatic quality.
Pro Tip: Try adding some caramelized onions to really shake things up in a tasty way!
Variations on Crockpot Garlic Steak Bites
Not a ranch fan? While I can't relate, I can recommend some other flavors that work so well in this recipe! Feel free to swap the ranch seasoning for your favorite seasoning blend, such as Italian seasoning, Creole seasoning, or taco seasoning.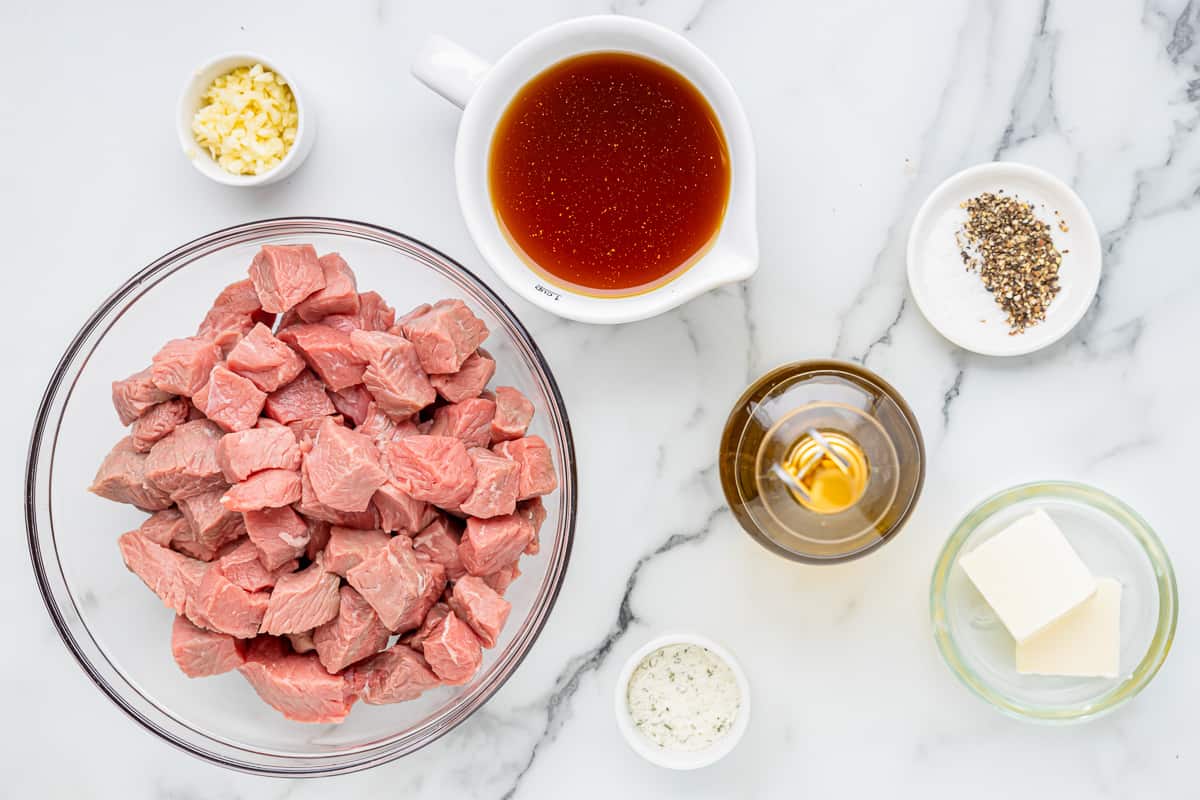 Why are my steak bites tough?
Tough and chewy steak bites are likely the result of overcooking tender steak to the point of dryness. Cooking steak to the right temperature is essential to making a tender, juicy meal!
Can I put raw steak in a Crockpot?
Yes! Slow-cooking steak is a great, convenient, hands-off way to cook steak over several hours, tenderizing it and adding flavor! As long as the steak reaches a minimum temperature of 125°F during cooking, it is totally safe to cook it from raw!
Should I marinate Crockpot steak bites before cooking them?
There's no need to marinate the steak bites beforehand, but you certainly could if you want to!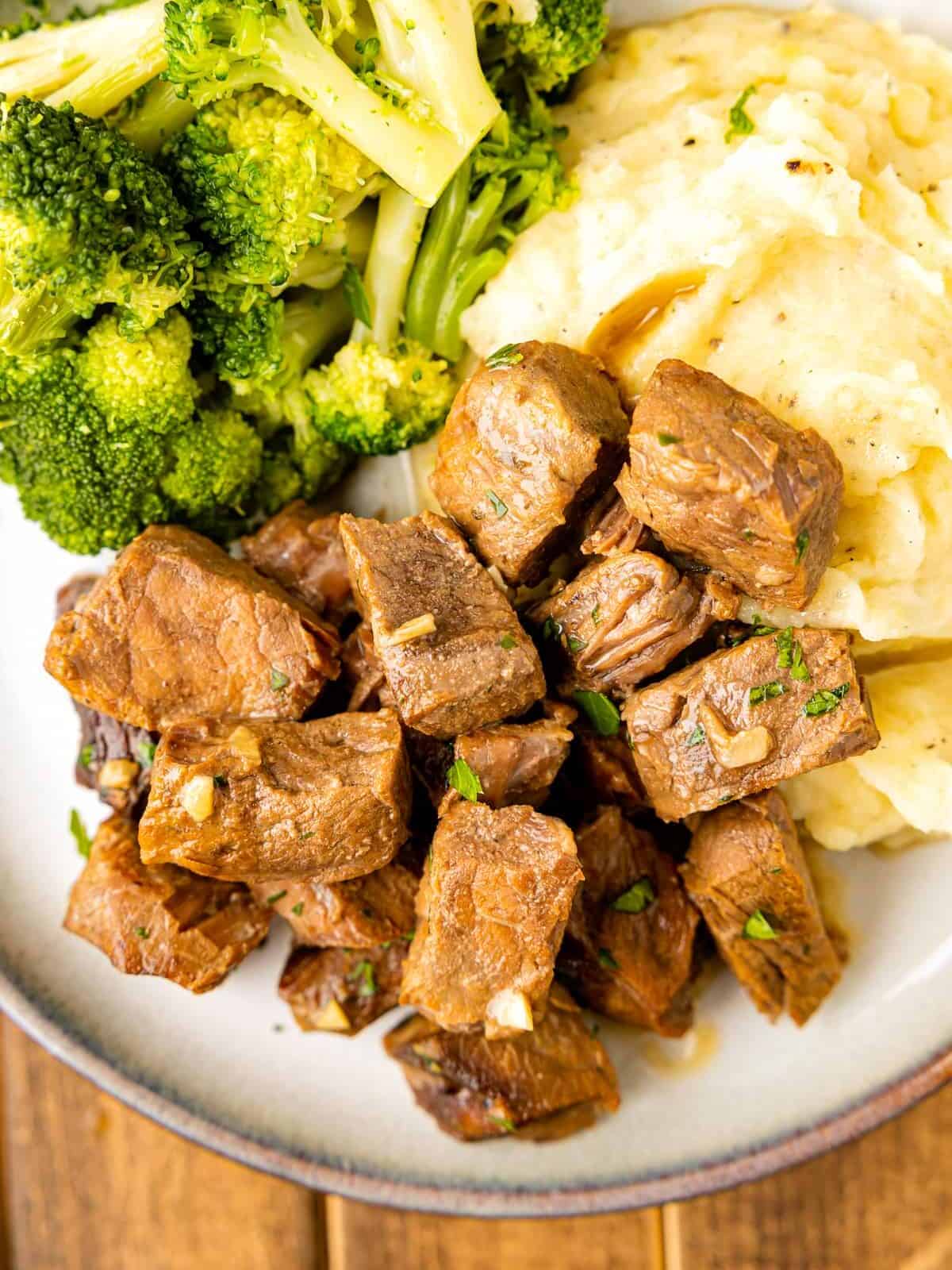 How to Store and Reheat
Store leftover crockpot steak bites in an airtight container in the refrigerator for up to 4 days. Reheat in the microwave or on the stovetop over medium-low heat until warmed through.
How to Freeze
Freeze steak bites in an airtight container for up to 3 months. Let thaw overnight in the refrigerator before reheating.
Serving Suggestions
When it comes to steak bites, I always think they taste best when paired with some classic mashed potatoes! Just a few of my go-to recipes include Crockpot mashed potatoes, creamy mashed potatoes, make ahead mashed potatoes, and garlic mashed cauliflower.
This protein-packed entree pairs well with so many various side dishes! Don't be afraid to get creative.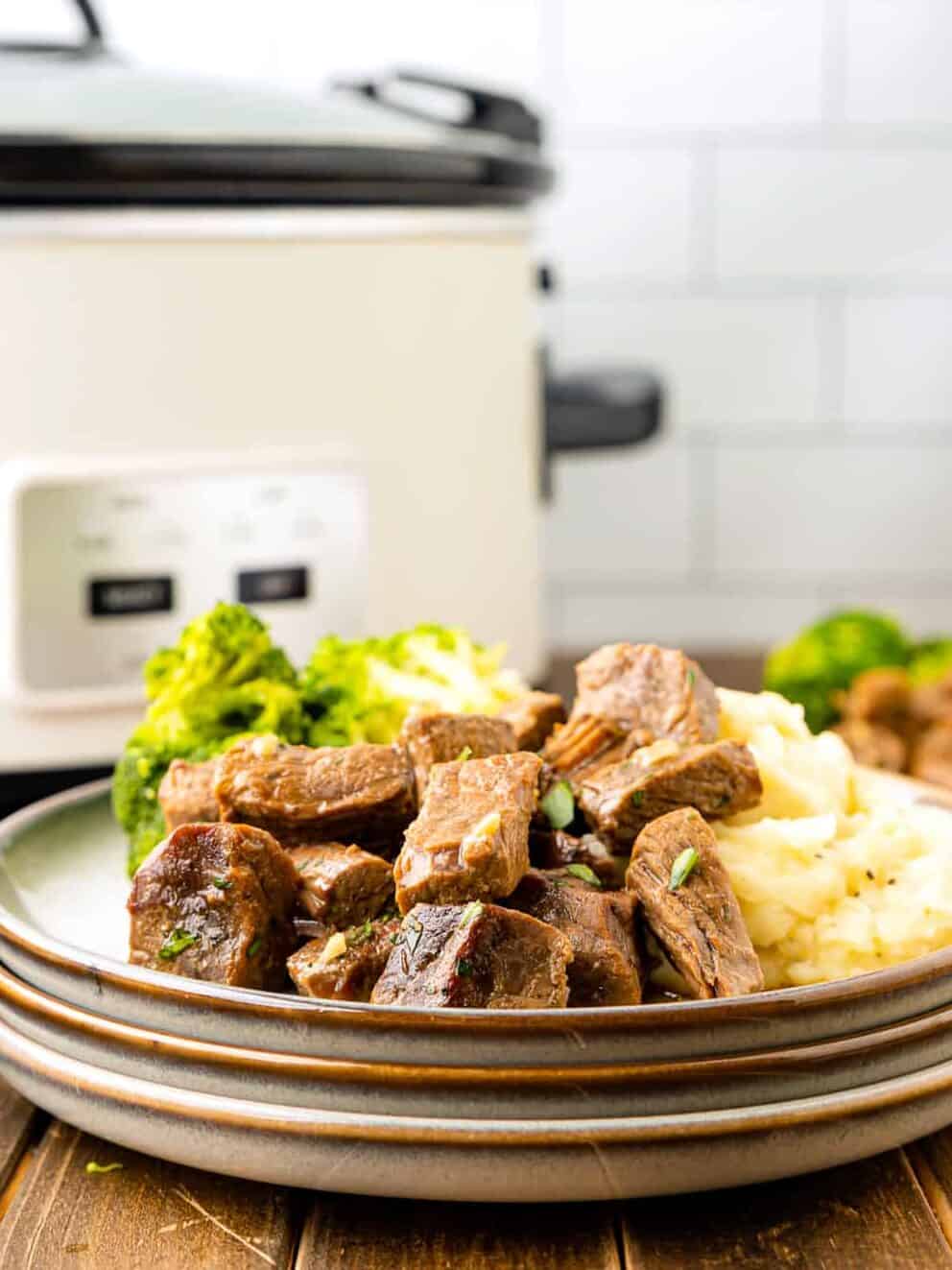 More Crockpot Beef Recipes We Love