Time for an easy dipping sauce recipe! This fry sauce is so quick to put together and it's so tasty – it's the only recipe you will need! A handful of ingredients and 5 minutes for the best sauce ever, and I'll wager you'll start using this to dip more than just fries!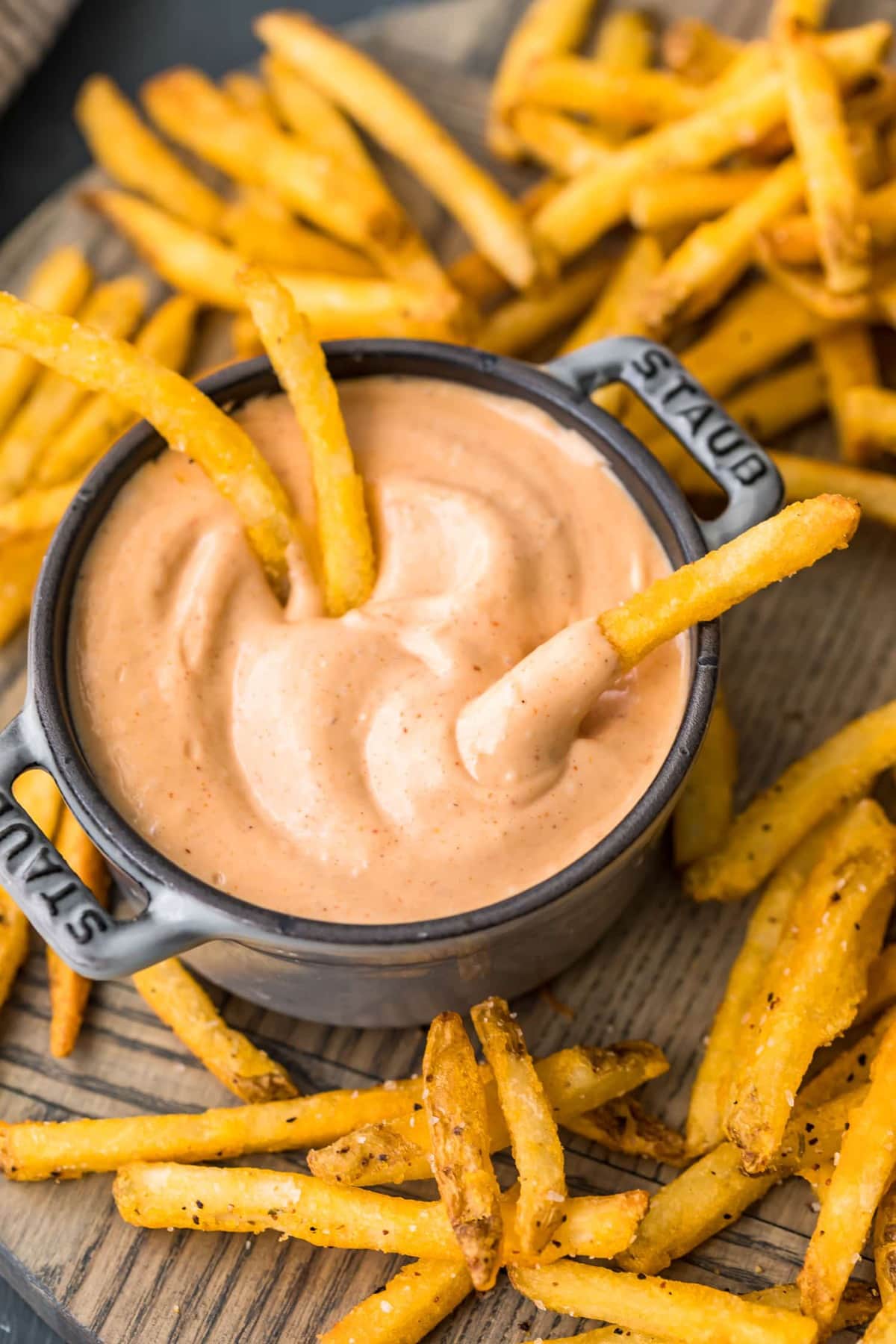 Fry Sauce for Dipping
What are French fries without a good dip?! This creamy mayo and ketchup sauce is the perfect accompaniment to your fries, and I can't tell you how easy it is to make! This is our go to sauce for fries, and I always have to make extra!
How to make The Best Fry Sauce Recipe!
There's no complicated step by step process with this recipe! Simply add all of the ingredients into a small bowl and stir until combined!
Happy dipping!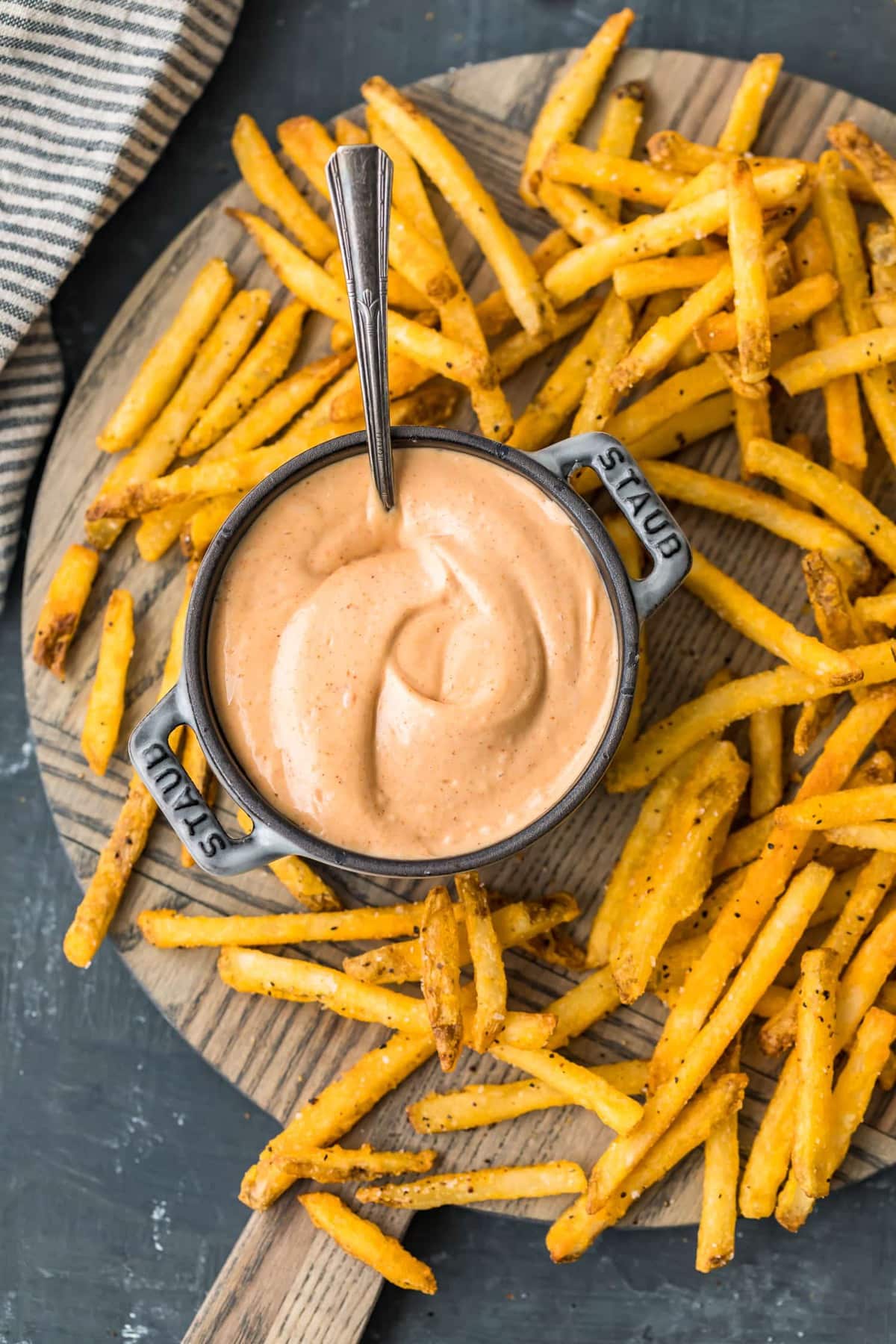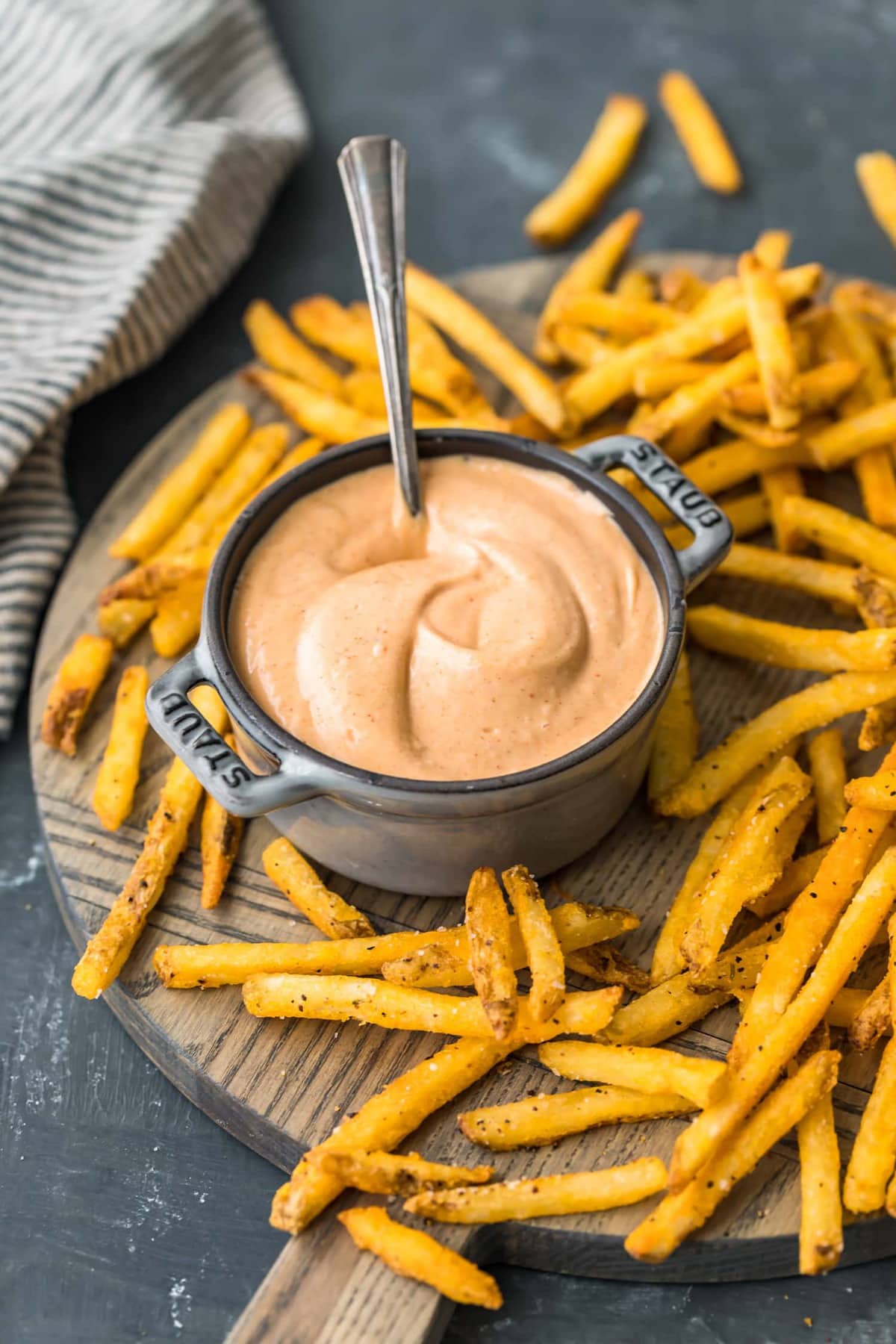 Spicy Fry Sauce Recipe
This sauce is a little spicy, and it has a pleasing tang to it thanks to a few simple ingredients;
Ingredients:
buffalo sauce
Worcestershire sauce
chili powder
pickle juice
This sauce is far more than basic mayo and ketchup mixed together, but it's just as simple to make!
Fry Sauce for French Fries
A good sauce should never be overlooked, it can take a simple meal from 'meh' to 'wow'! Of course, the best thing to dip in this sauce are crispy french fries, but potato wedges and crudités will also work well.
It will also work really well when added to burgers!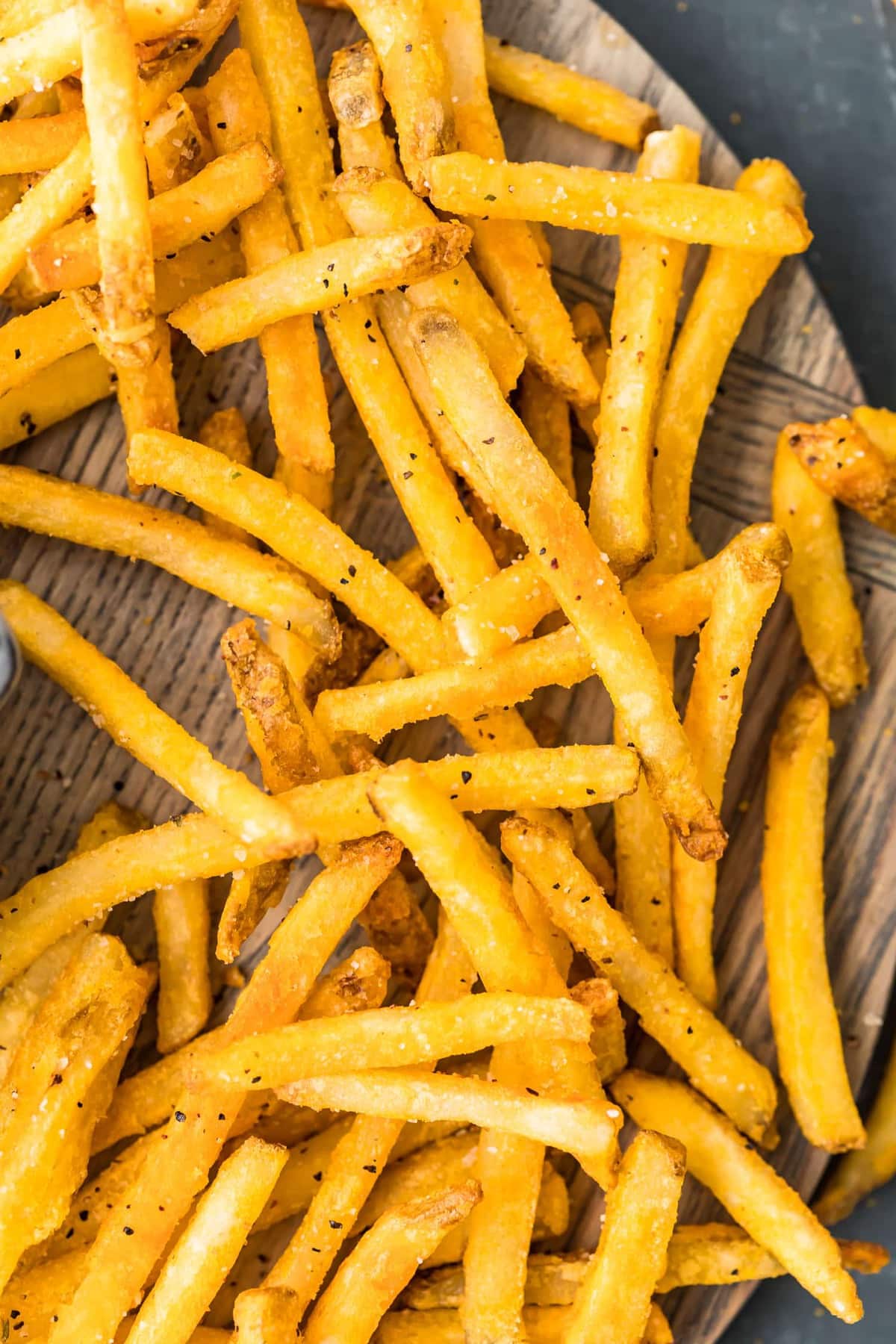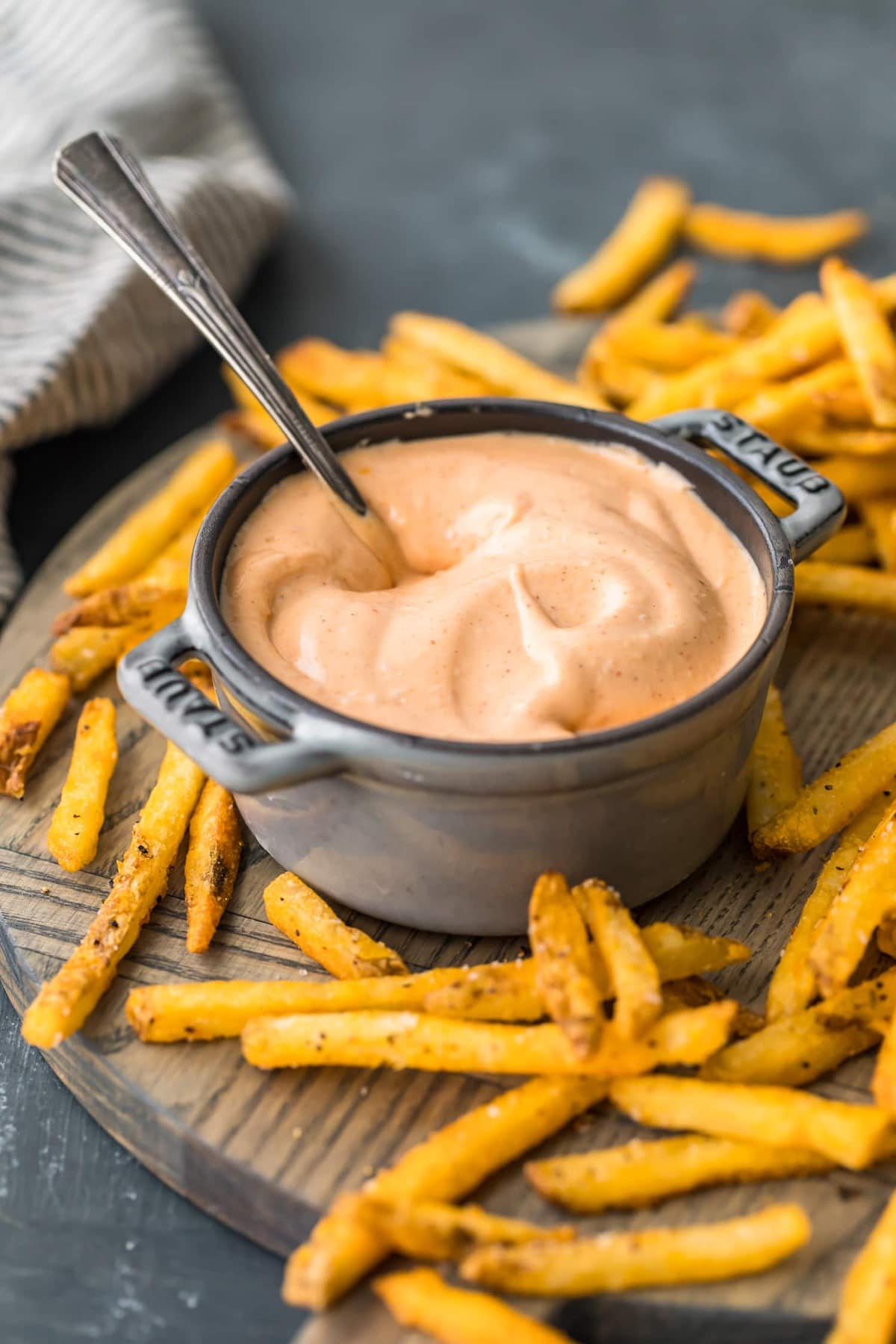 How long does fry dip last?
Once you have made the sauce, cover it and keep it in the fridge if not serving it straight away. It will keep well for about 3-5 days, just give it a little stir before you serve it.
If you have any leftovers, just cover it back up and pop it in the fridge.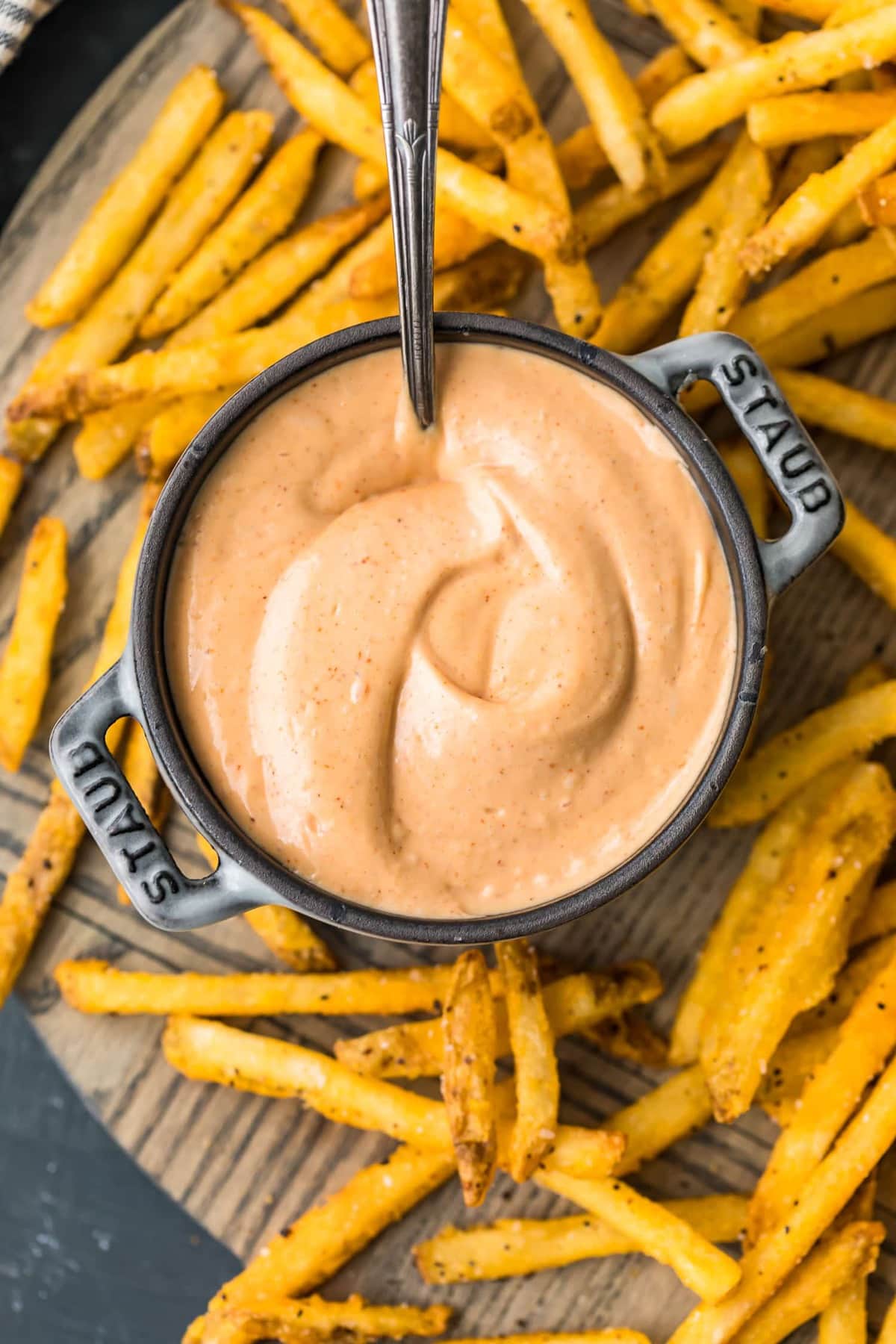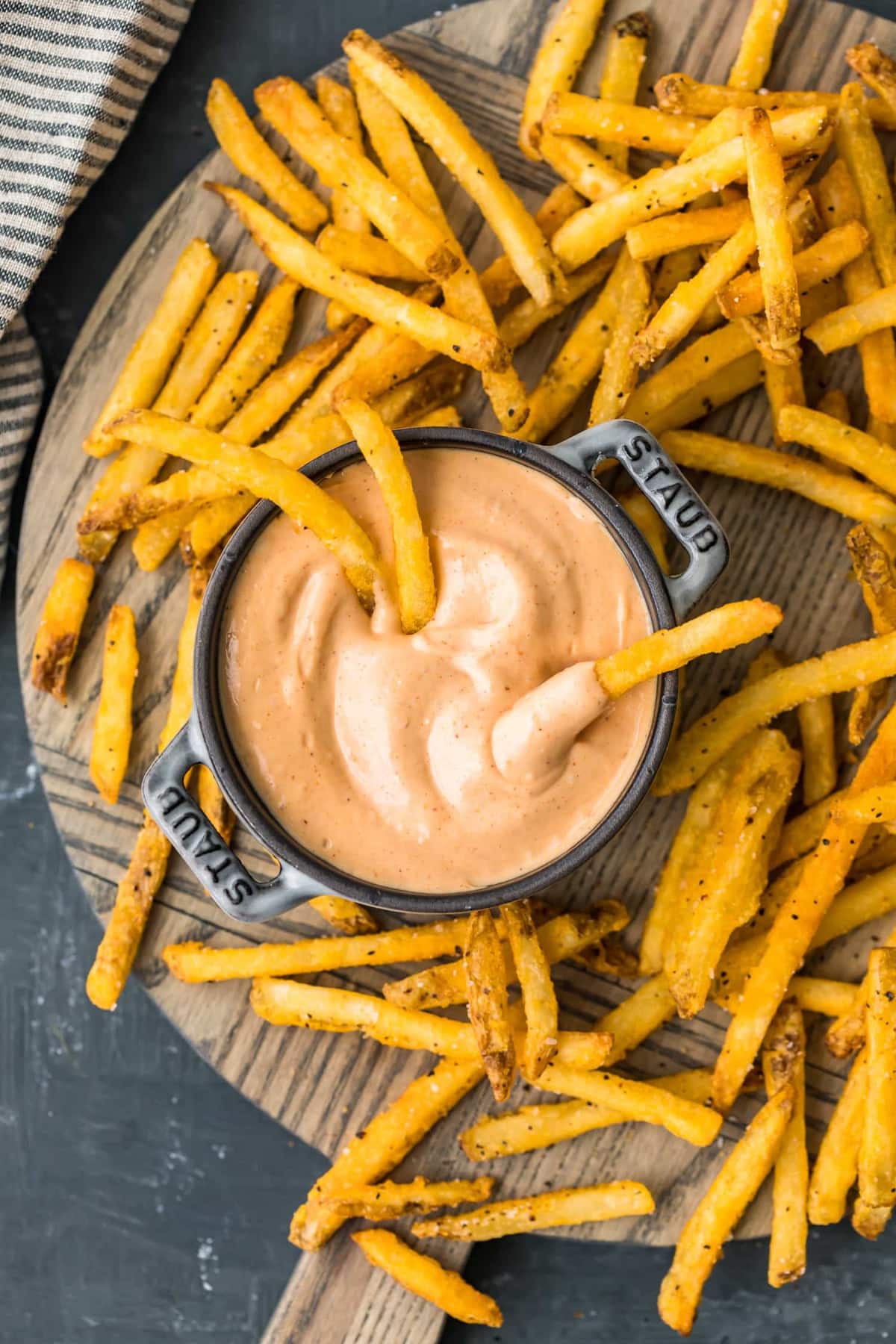 Fry Recipes for Fry Sauce
What are you gonna dip into this delicious fry sauce?? We have some ideas. :)
Tips!
If you prefer a spicier sauce, add a little more chili powder.
The recipe is easily halved and doubled.
Use a high quality mayonnaise and your favorite buffalo sauce (mine is Frank's!).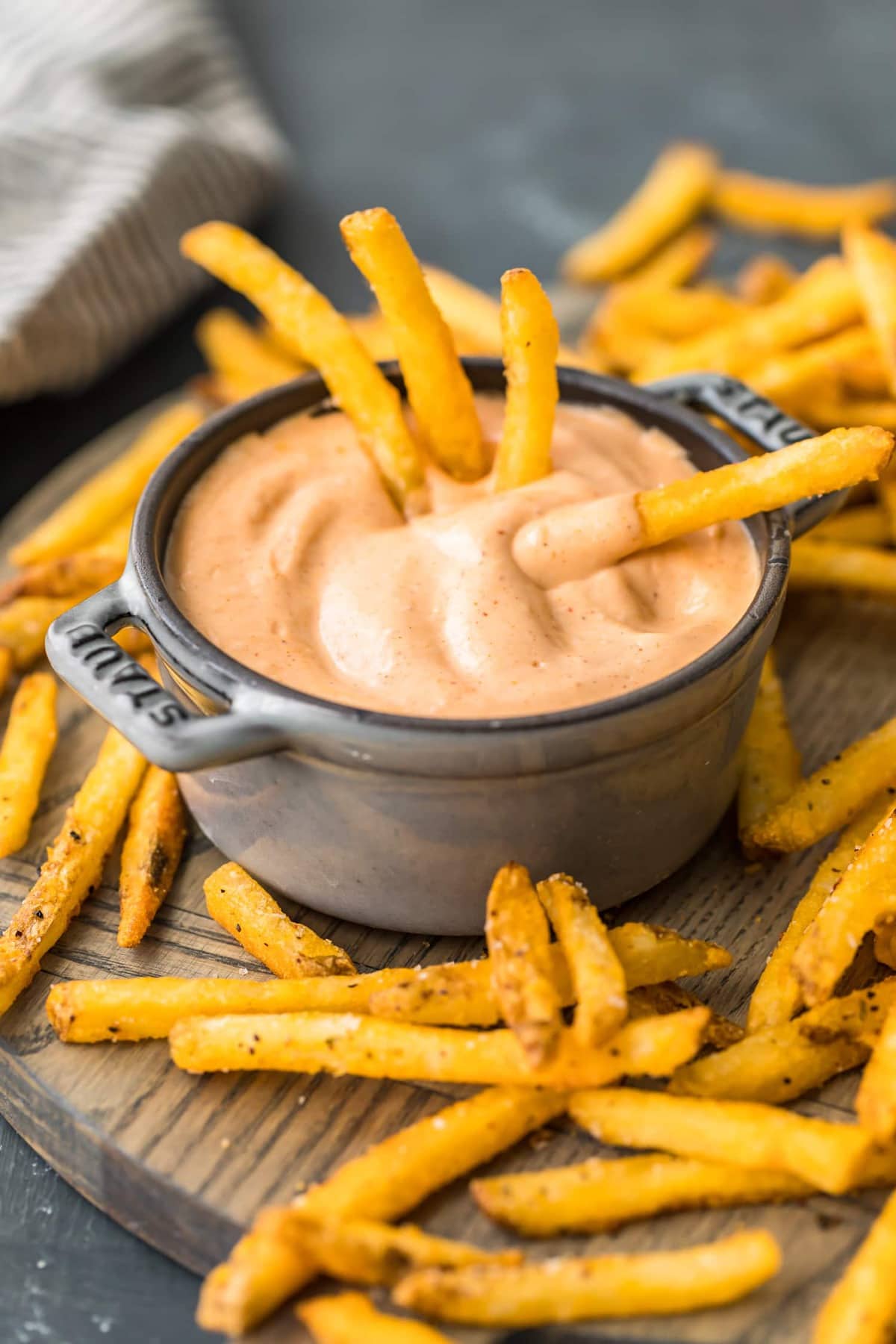 More Dipping Sauces
This Fry Sauce is the bomb, but be sure to check out our other favorite dipping sauces as well.
See All Dips
This Fry Sauce is a must make! Let us know how you like it by leaving a pic in the comments or leaving a rating. Enjoy!