These delicious and easy baked sweet potato fries are a tasty vegetable side that works well with so many main dishes. Ready to serve in around 30 minutes and seasoned with honey and herbs.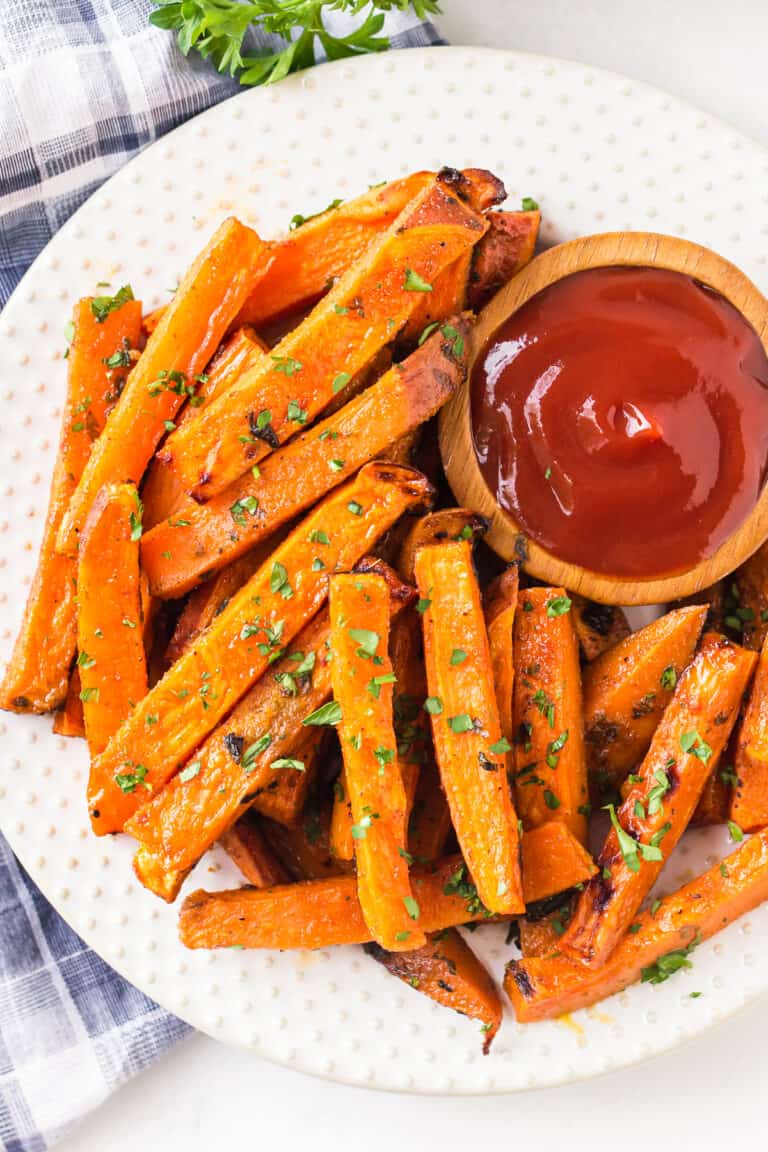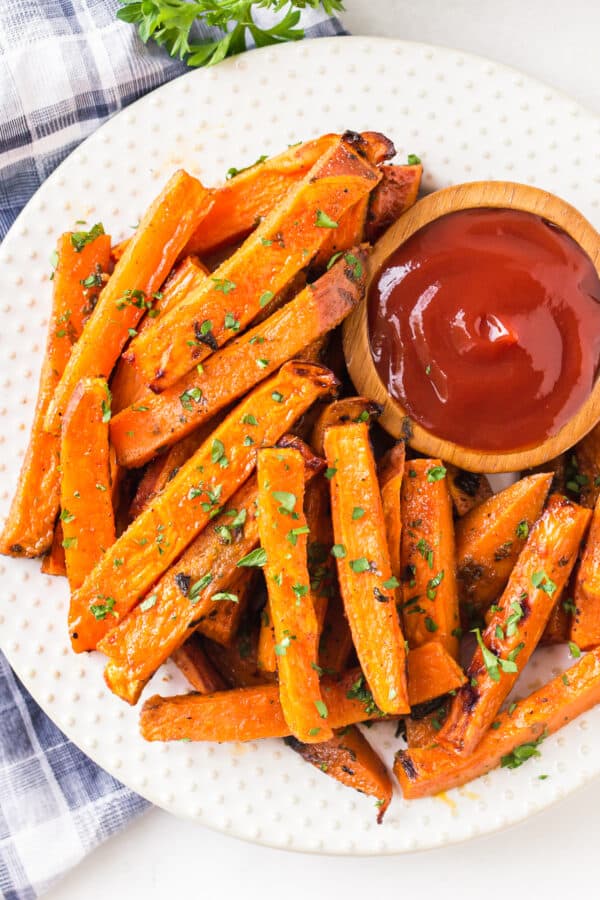 You really can never have enough side dish recipes, and if you are bored with regular French fries, these sweet potato fries are a great way to mix things up. They work well with so many mains and are a great way to get an extra helping of vegetables into your day.
Naturally sweetened and seasoned with herbs and spices, they really are a taste explosion!
If you love sweet potatoes as much as we do, be sure to try my Twice Baked Sweet Potatoes and Savory Mashed Sweet Potatoes.
Why you will love these baked sweet potato fries
Kid friendly: Even the pickiest of eaters don't turn their noses up at these veggies! Serve them with a little ketchup and they are irresistible!
Sheet pan: These fries are oven baked on a sheet pan so clean up is a breeze and hands on cooking time is minimal.
Healthy: Sweet potatoes are an amazing source of vitamins and minerals, as well as fiber and lots of other goodies.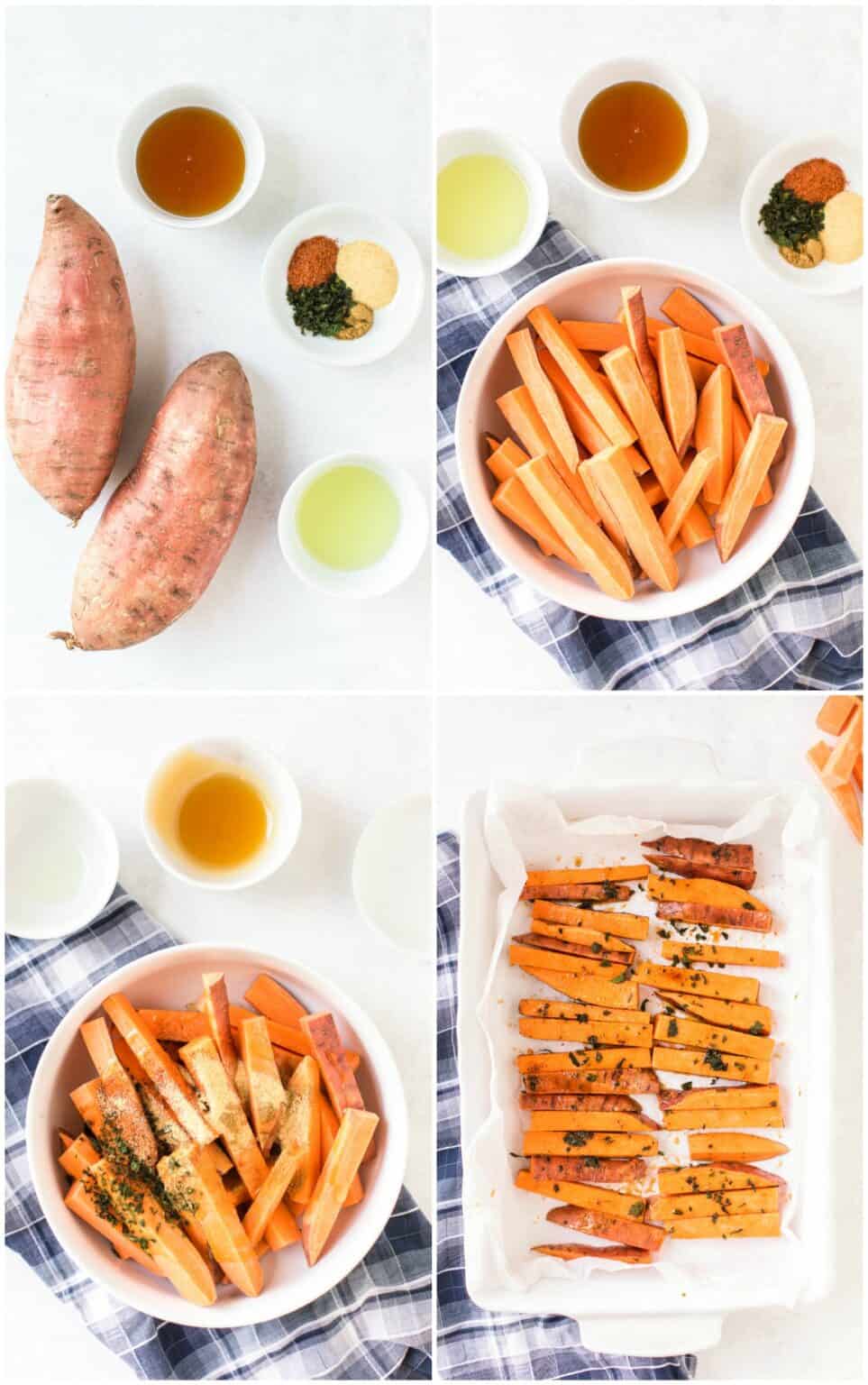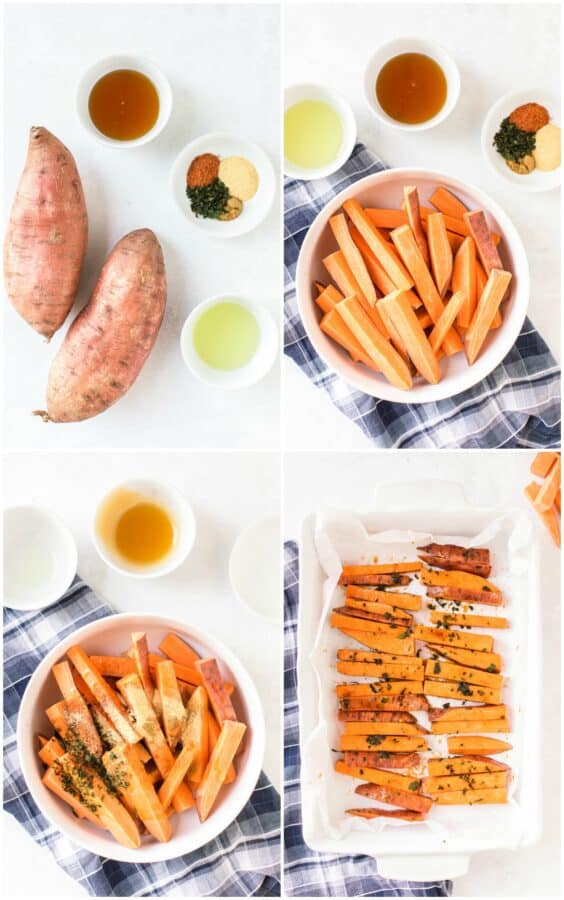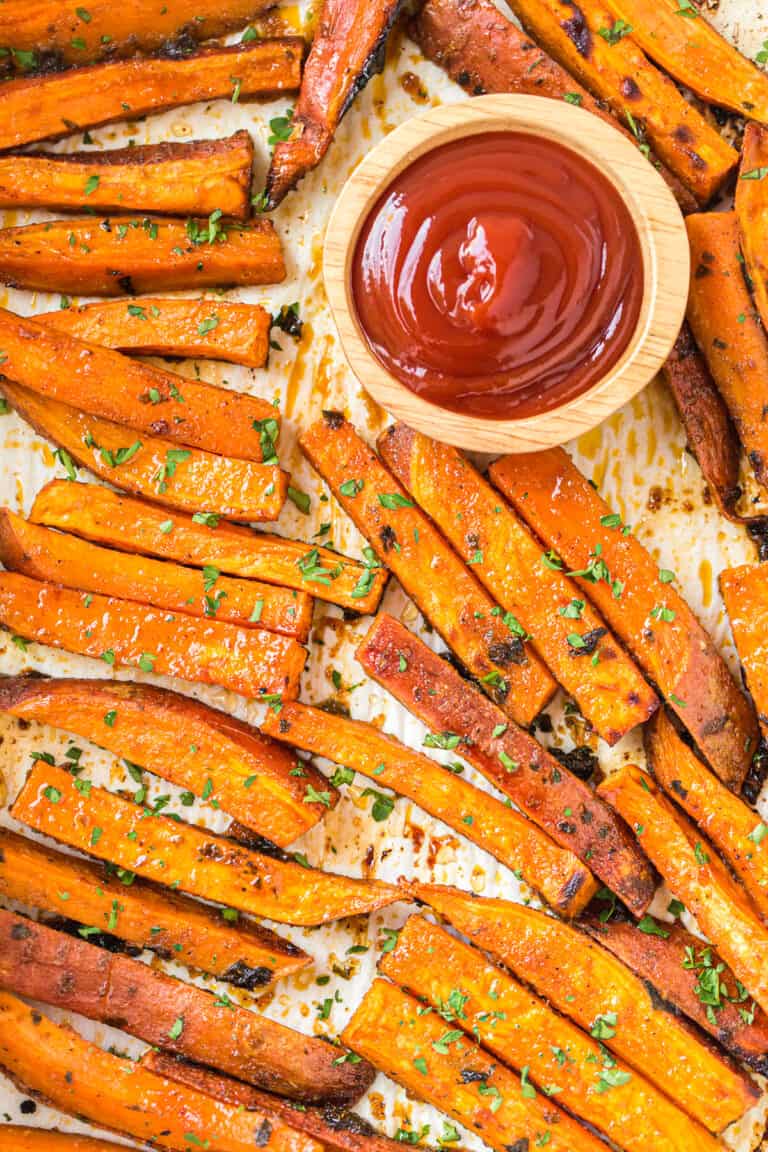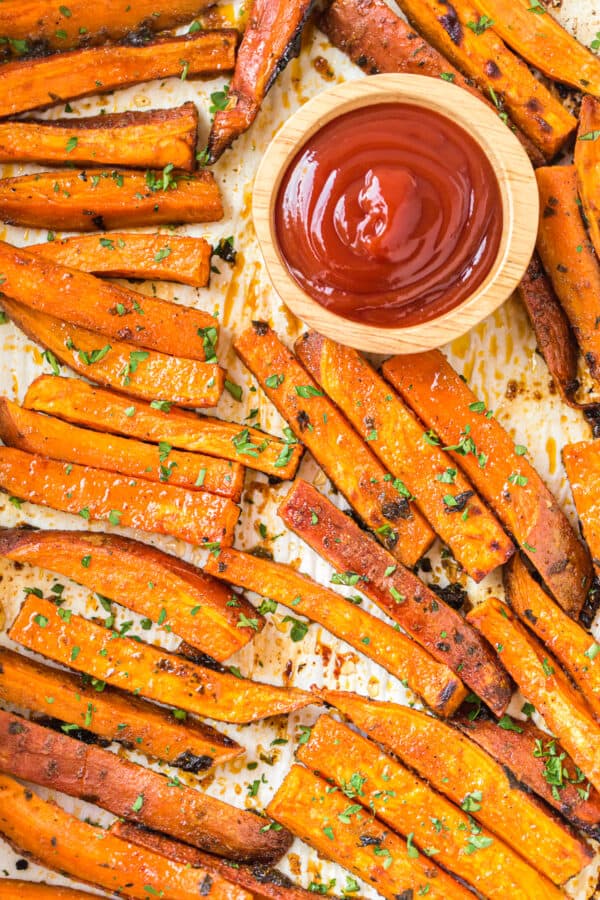 How To Make Sweet Potato Fries
Be sure to see the recipe card below for full ingredients & instructions!
Cut the sweet potatoes.
Coat with honey and oil and then season.
Bake on the sheet pan in a pre heated oven.
Serve with an extra drizzle of honey and chopped parsley.
What to Serve with Sweet Potato Fries
These fries are perfect to serve alongside any sandwich or burger recipe. And it's a great thing to serve the kids with any of their favorite dinners. Here are some favorites: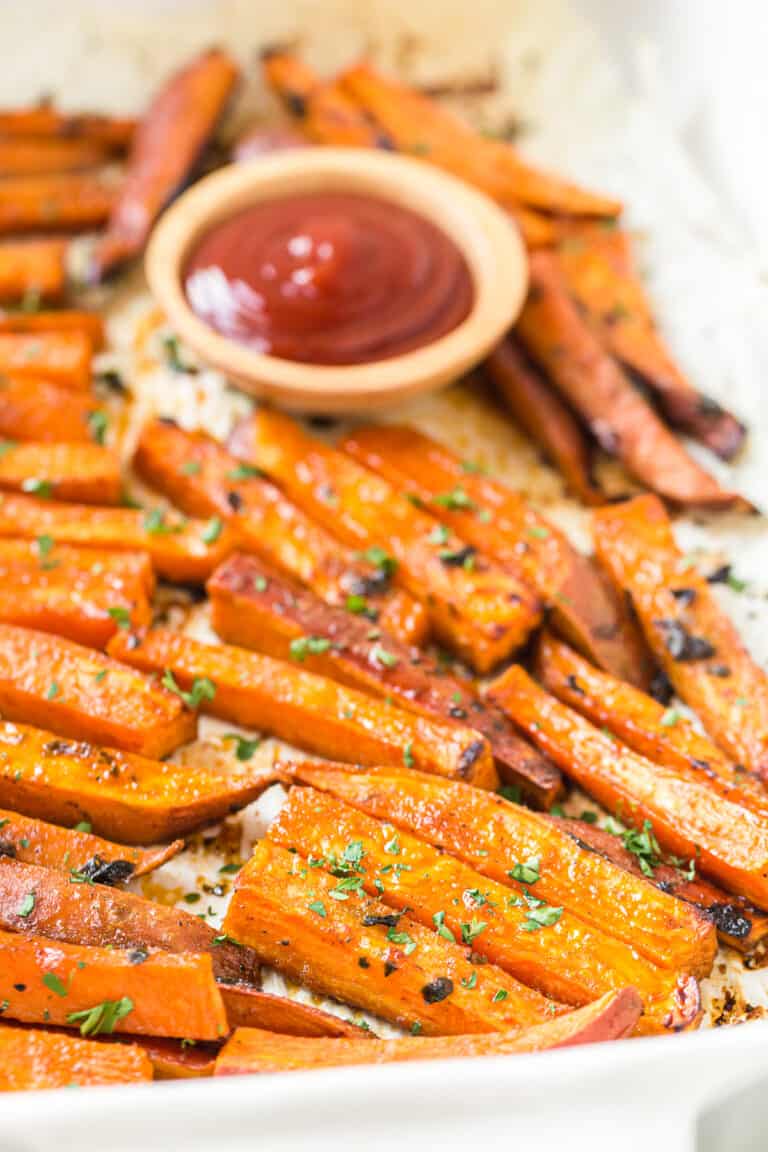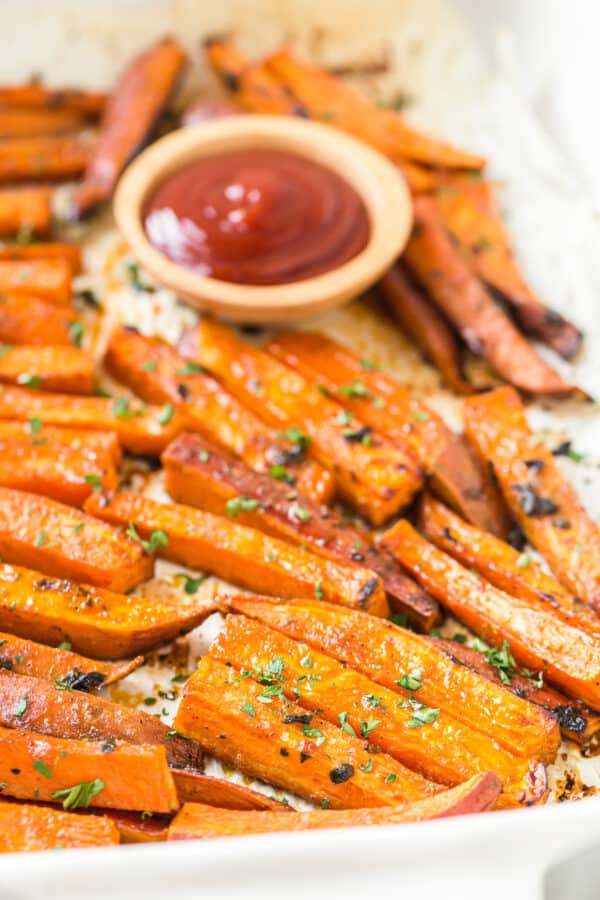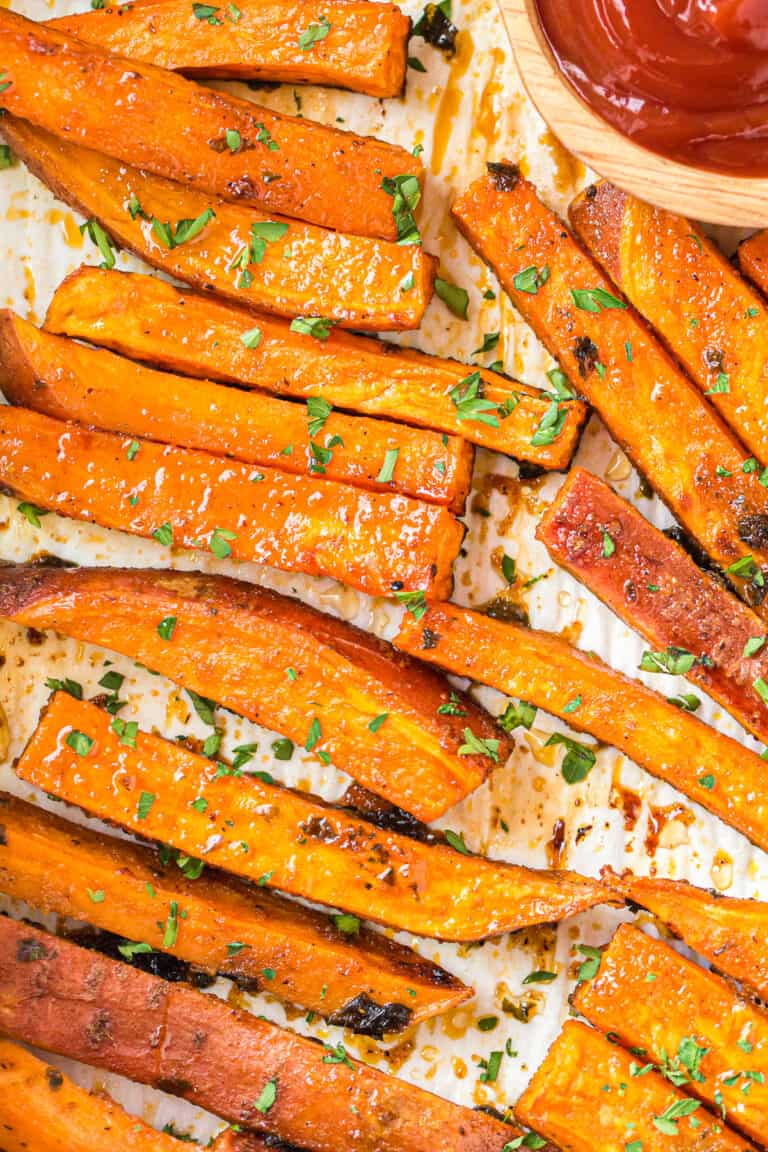 Can you make them ahead of time?
These fries are best served straight out of the oven, but you can prep them ahead of time. You can cut he sweet potatoes a couple of days ahead – keep them in the fridge in cold water so that they don't dry out.
You can season the fries a few hours before you need to bake them.
Why are the fries soggy?
Your fries will come out of the oven wet if you have over crowded the sheet pan. Place them in a single layer over two pans or cook them in batches. If you lay the fries on top of each other, they will steam rather than crisp up.
Fry them for super crispy fries
I prefer to oven bake these fries, it's a more hands off process and healthier too. However, if you opt for frying, you will get a super crunchy side. You can deep fry them or use an air fryer.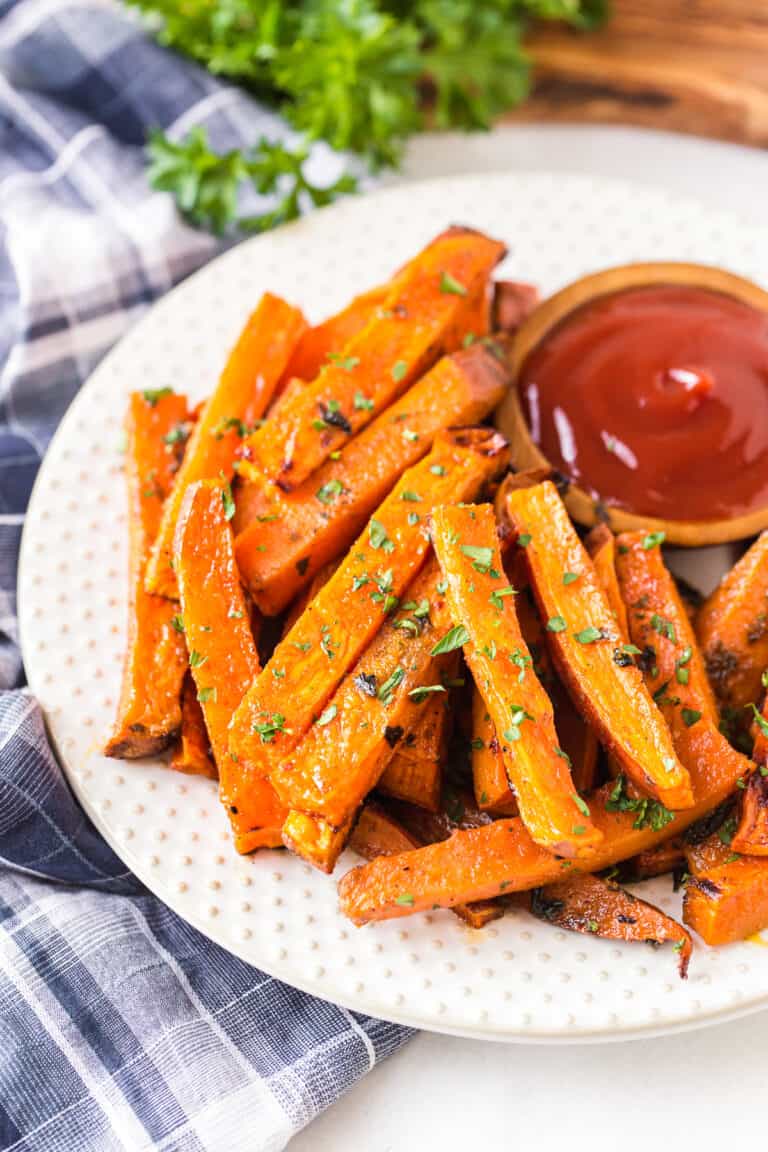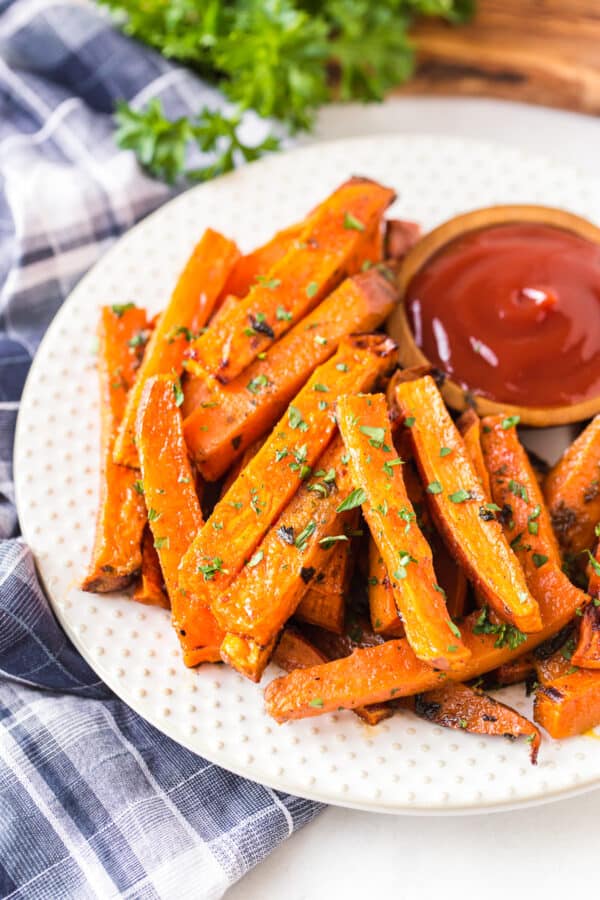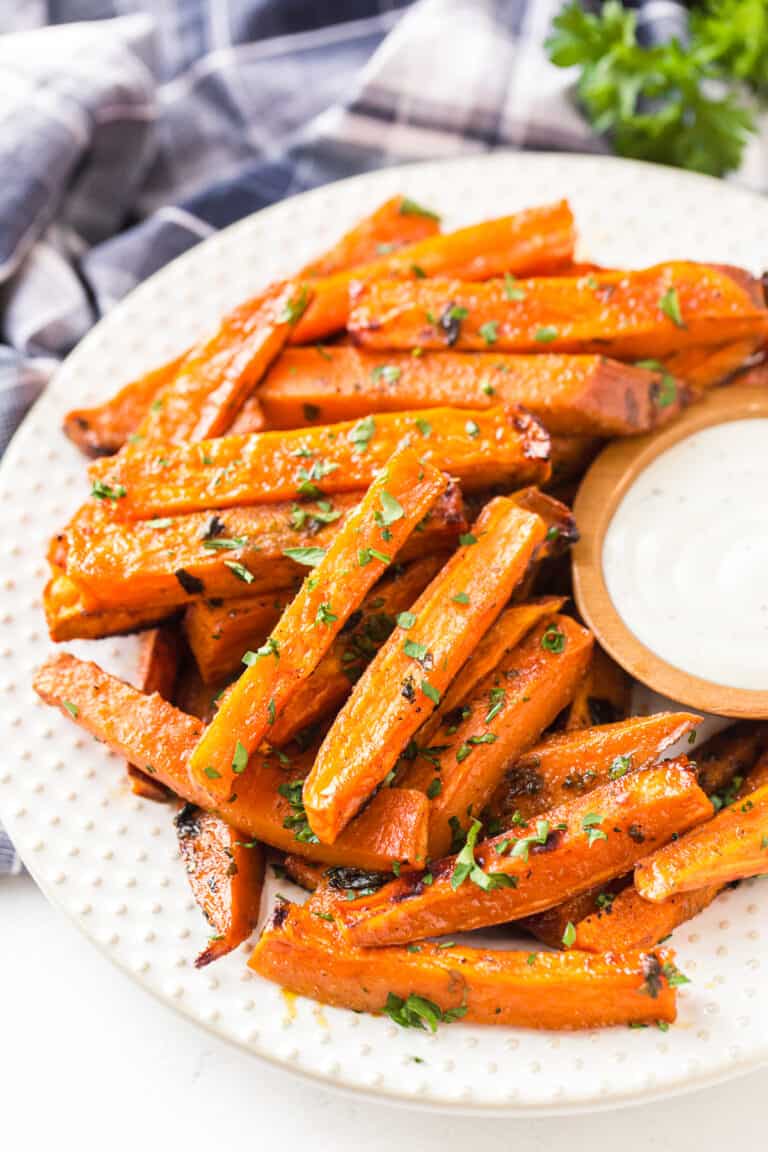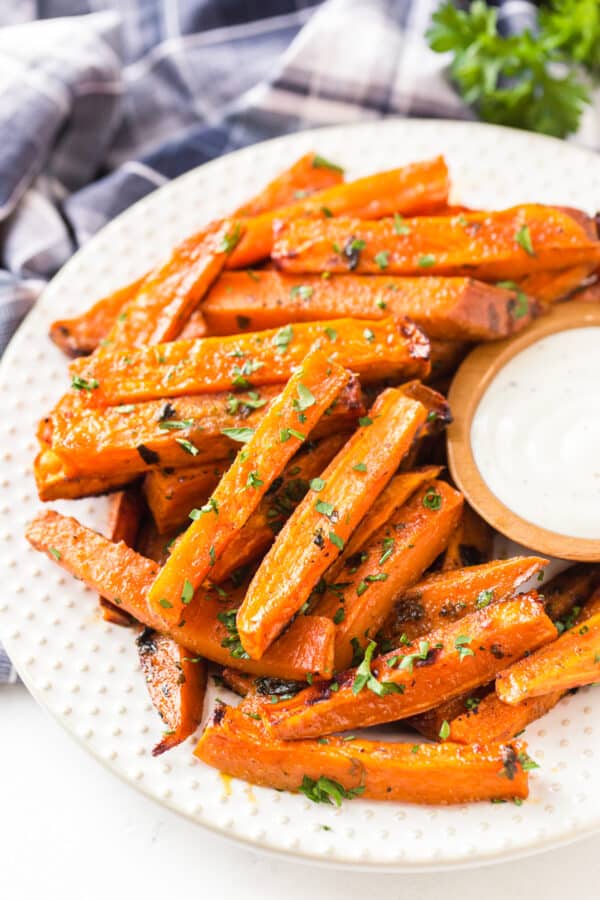 Tips!
I found that drizzling honey over the sweet potato fries after their finished baking does contribute to some of the sogginess, but I found that the flavor outweighed the texture. It's optional.
These fries work well with any meal where you would usually serve fries. Chicken, fish and meat dishes all work great.
Make them vegan by swapping the honey for maple syrup.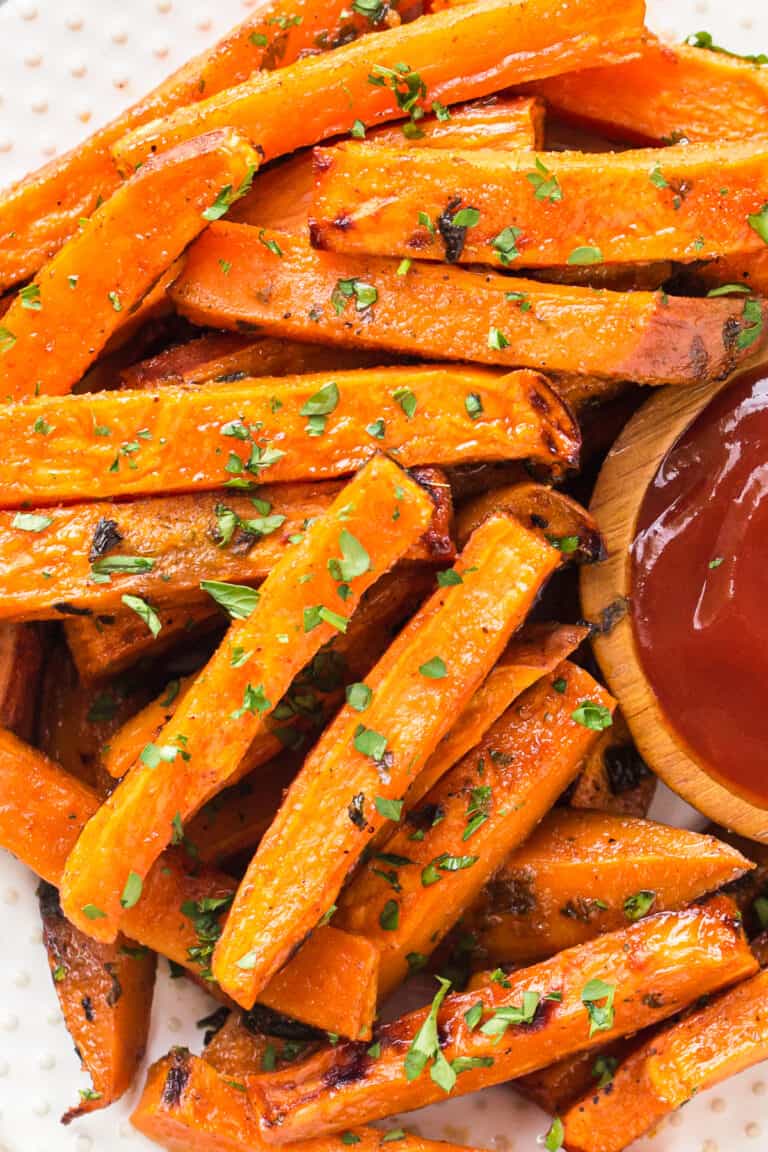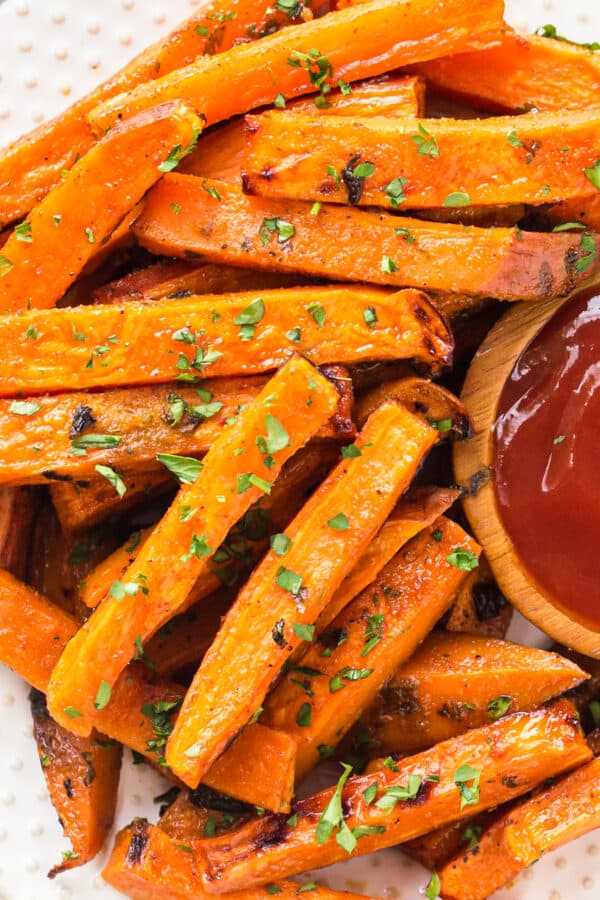 More Sweet Potato Recipes