Instant Pot BBQ Baked Beans are loaded with smokey, sweet, and savory flavors. The pressure cooker really seals the flavor into each bite and makes this recipe oh so quick and easy! Serve this classic side dish at your next backyard barbecue to really impress your friends.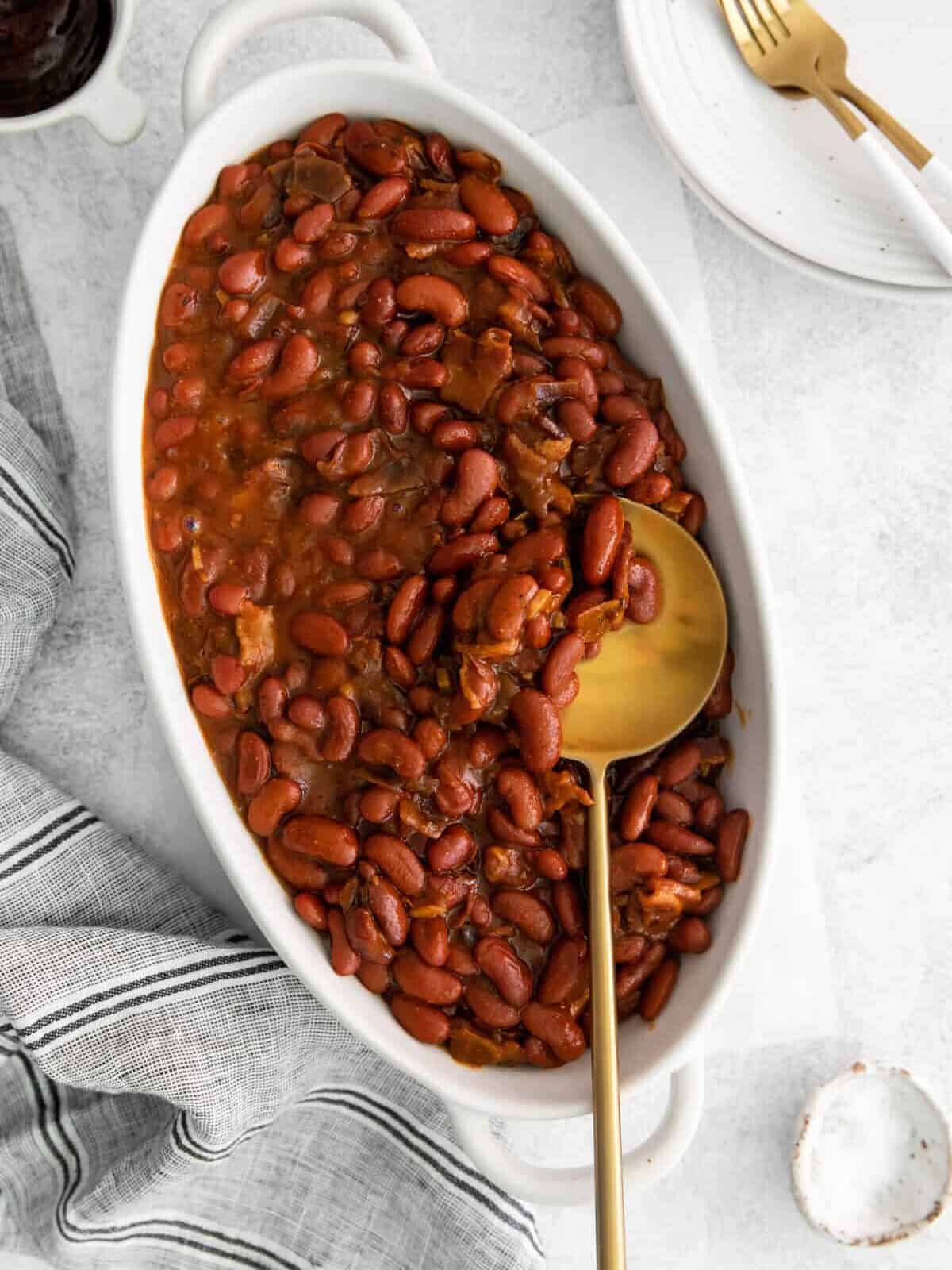 What's in Instant Pot Baked Beans?
There's just the right amount of bacon in this baked beans recipe to keep you coming back for more without overpowering the other ingredients.
Bacon: I love the smokey meaty flavor bacon adds to the beans but if you would prefer these be vegetarian, feel free to leave it out.
Onion and Garlic: Classic additions to baked beans and add a subtle earthy flavor.
Water: Helps thin the sauce and cook the beans.
Barbecue Sauce: A great shortcut that adds a ton of flavor. Feel free to use your favorite homemade or store-bought tomato-based barbecue sauce.
Brown Sugar: Adds sweetness to the beans. Light or dark brown sugar will work.
Apple Cider Vinegar: Adds a bit of acidity to help balance out the richness and sweetness. You can replace it with white wine vinegar if needed.
Ground Mustard: This spice adds the most mouthwatering (but subtle) tangy element to the beans.
Smoked Paprika: You can swap this with regular paprika, but you'll be missing out on some downright delicious smokey flavor!
Beans: I'm using canned beans because they're a great shortcut and just as delicious.
Pro Tip: For this recipe, I like kidney beans. You can also use navy, pinto, or great northern beans, though!
Variations to Try
Need a vegetarian option? Easy – just omit the bacon! You can also swap the pork bacon with a plant-based alternative if you'd like.
Also, feel free to make this recipe a little spicier by sprinkling in some chili powder.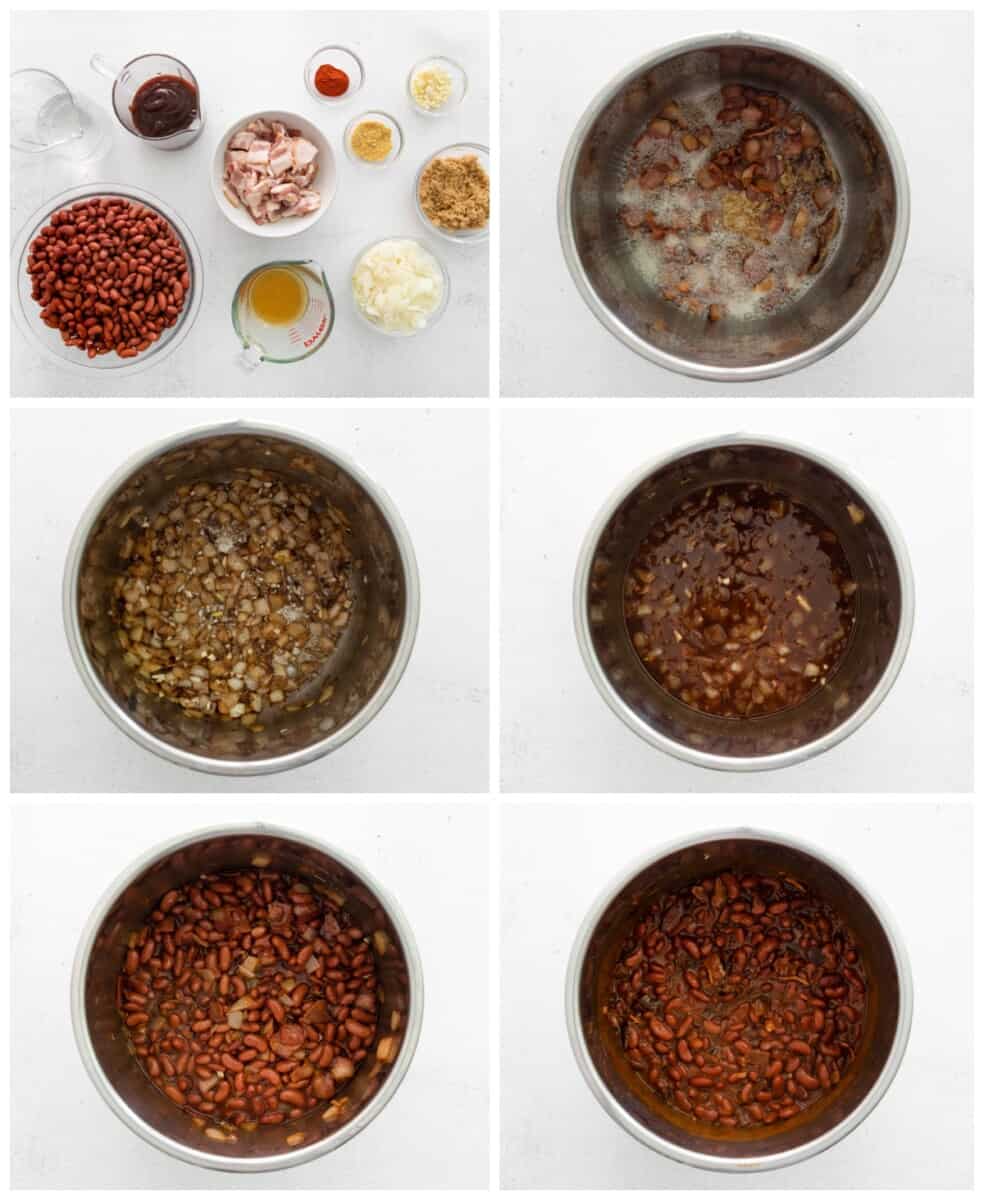 How long does it take to cook beans in an Instant Pot?
To cook beans from dry, it takes about 20 minutes in an Instant Pot, not including the time needed to pressurize and natural release. It saves time to use canned beans because you can cook them in just 10 minutes!
Can you cook canned beans in an Instant Pot?
Absolutely! In fact, it cuts down significantly on cooking time and reduces your risk of ending up with under-cooked beans to zero!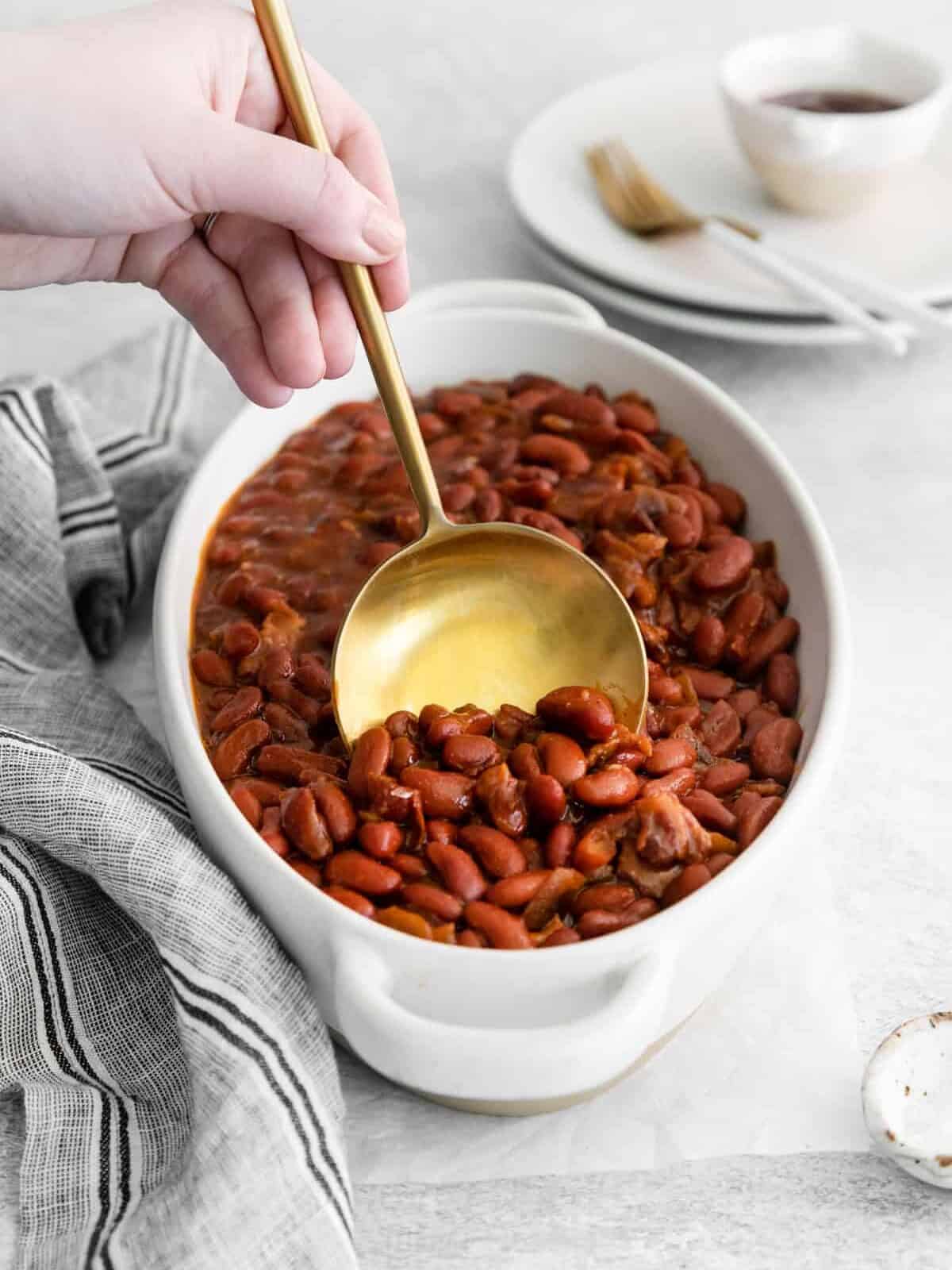 How to Store/Reheat Brown Sugar Baked Beans
Store leftover Instant Pot BBQ baked beans in an airtight container in the refrigerator for up to 5 days. Reheat gently in the instant pot or on the stove, adding a splash of water or vegetable broth as needed to rehydrate.
How to Freeze Pressure Cooker BBQ Baked Beans
Freeze Instant Pot BBQ baked beans in an airtight container for up to 3 months. Let thaw overnight in the refrigerator before reheating.
What to Serve with this BBQ Baked Beans Recipe
When it comes to serving your BBQ baked beans, I recommend going all out and making a BBQ feast of it! Round out your plate with an entree like BBQ burgers, BBQ pork chops, or air fryer BBQ ribs. Some of the best complimentary sides include creamy homemade colesaw and corn on the cob!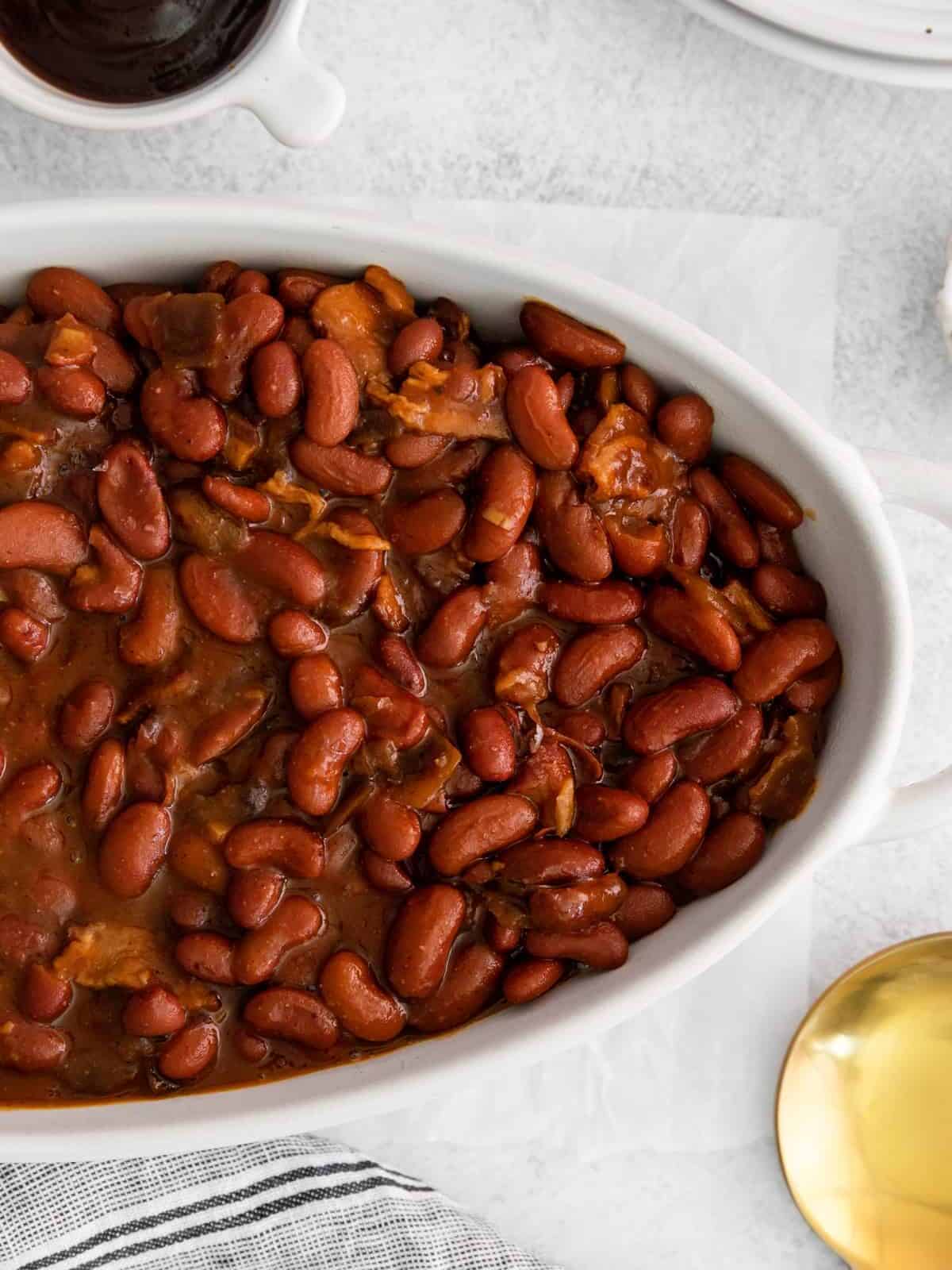 More Instant Pot Side Dishes to Try: