Cook up quick, easy, and tender Air Fryer BBQ Ribs for game day! These baby back ribs are seasoned with a homemade dry rub and brushed with BBQ sauce for the ultimate sweet, smoky, sticky combination.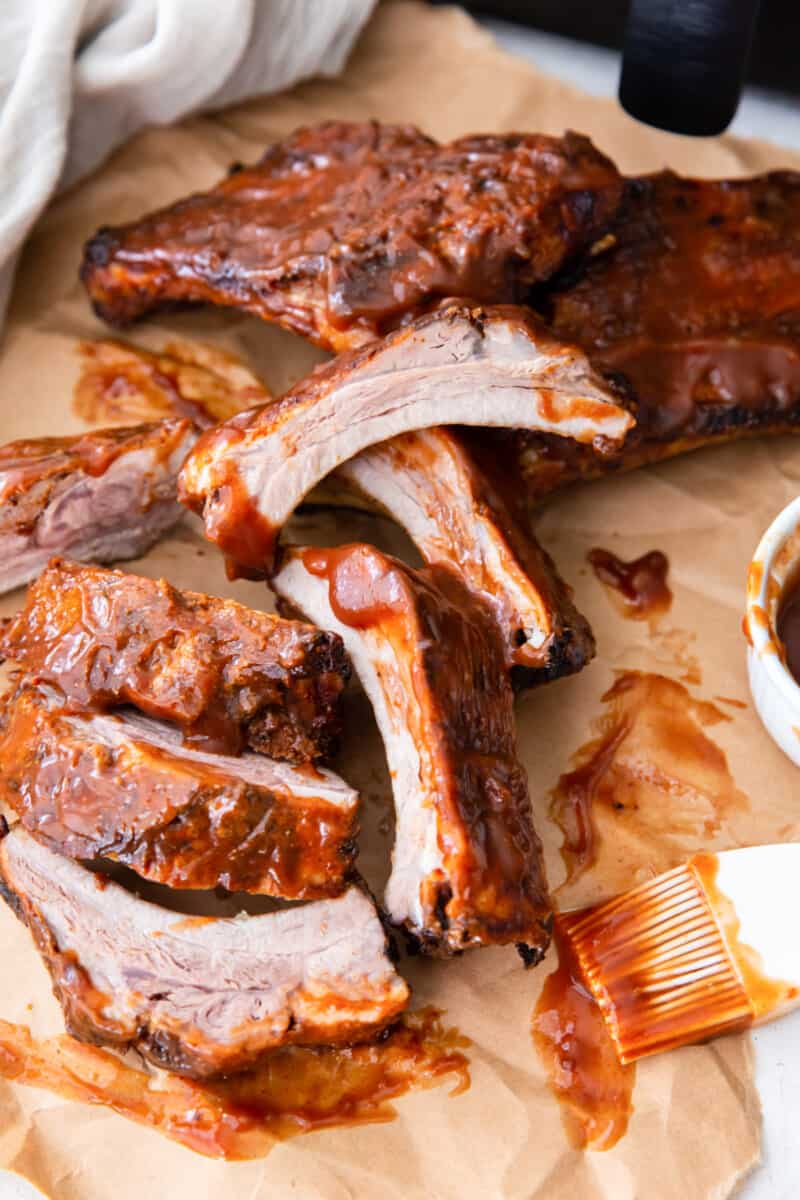 Tender BBQ Ribs
Game day is a family event here, and while I'm all in for the game, I'm also in it for the food! BBQ baby back ribs are always a crowd favorite and they're a breeze to make in the air fryer.
These pork ribs are seasoned with a brown sugar spice rub, cooked until perfectly tender, and brushed with BBQ sauce. They are fall off the bone tender and couldn't be easier to make.
Be sure to try my Air Fryer BBQ Chicken and Air Fryer BBQ Burgers, too!
Why You'll Love this Air Fryer Ribs Recipe:
QUICK: Air fried ribs come together quickly and easily. Serve up these ribs in less than 45 minutes!
PARTY FOOD: I love serving these ribs for a crowd. They're an easy-to-eat finger food perfect for game day, happy hours, and more.
TENDER: These ribs are melt-in-your-mouth tender. You'll love them!
Game day eats don't get much better than these deliciously sticky and satisfying BBQ ribs!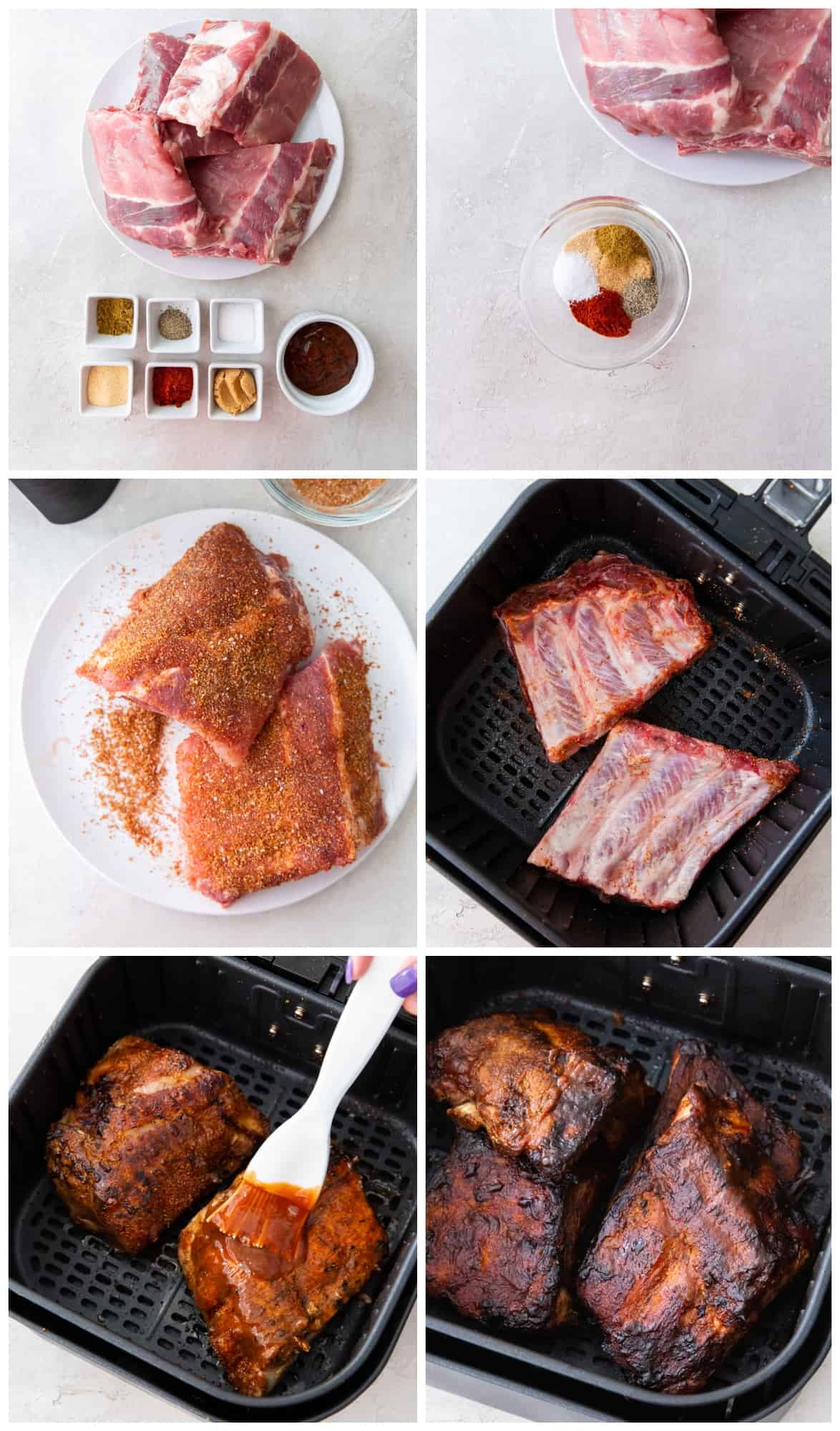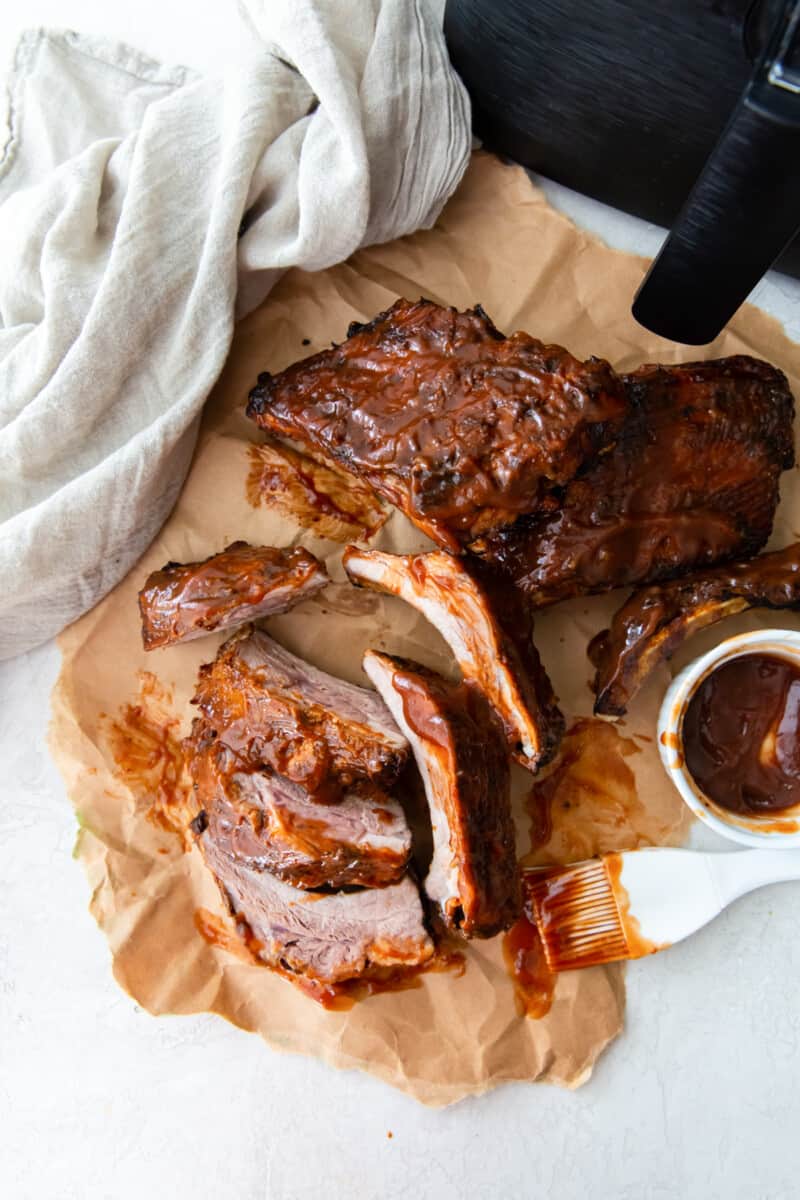 How to Make Air Fryer BBQ Ribs
You can jump to the recipe card for full ingredients & instructions!
Make the spice rub.
Prepare the ribs and coat them with the spice rub.
Cook.
Brush BBQ sauce onto the ribs.
Cook for another 5 minutes and serve.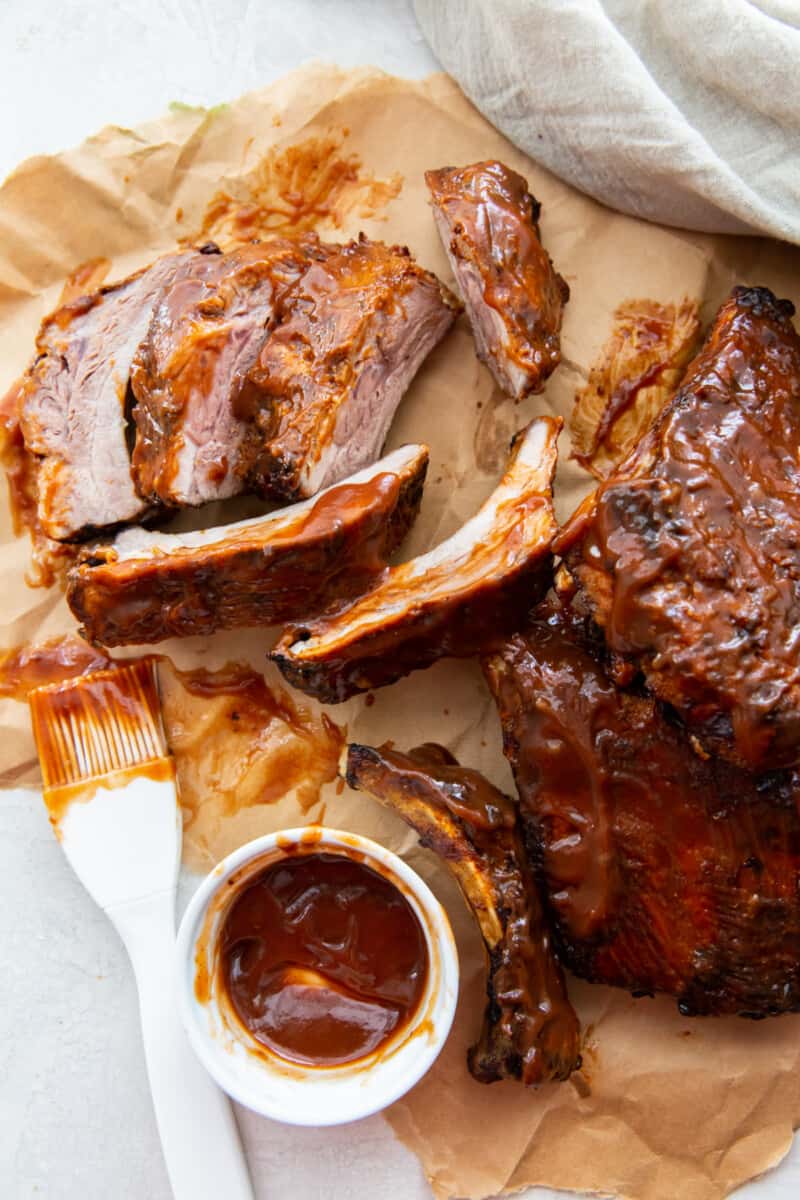 What kind of ribs should I use?
I love using pork baby back ribs for this air fryer recipe. They're less fatty than spare ribs so they get really tender as they cook.
Can I use spare ribs instead?
Yes! While the method remains the same, the cook time and temperature changes when using spare ribs. Preheat the air fryer to 350°F and cook the spare ribs for 40 minutes in step 6. Continue with step 7 as written.
What temperature should I heat the air fryer to?
Cook these ribs at 370°F in the air fryer. Preheat the air fryer for 5 minutes before adding the ribs so they cook through evenly.
How do I know when the ribs are cooked through?
Ribs are done cooking when the bones start to peek out and the internal temperature is between 180°-195°F.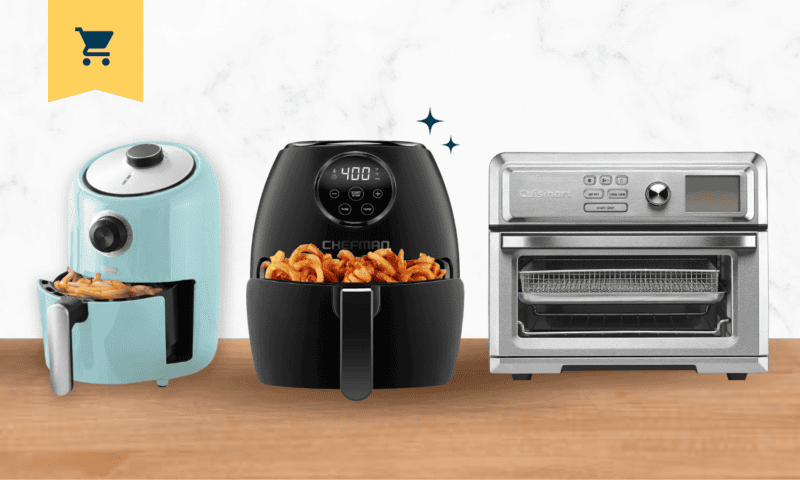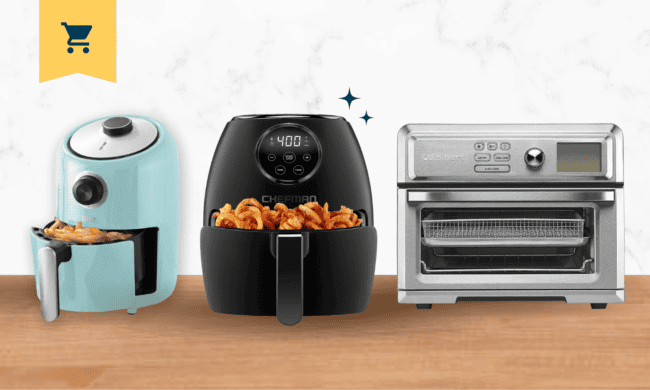 Best Small Air Fryers
We have reviewed our top 6 Small Air Fryers! Get reviews, pros, cons, and prices!
Top Small Air Fryers
Serving Suggestions
These air fryer BBQ ribs are great served with other game day appetizers and snacks, or any of your favorite BBQ side dishes!
No matter how you serve them, these BBQ ribs are always a hit!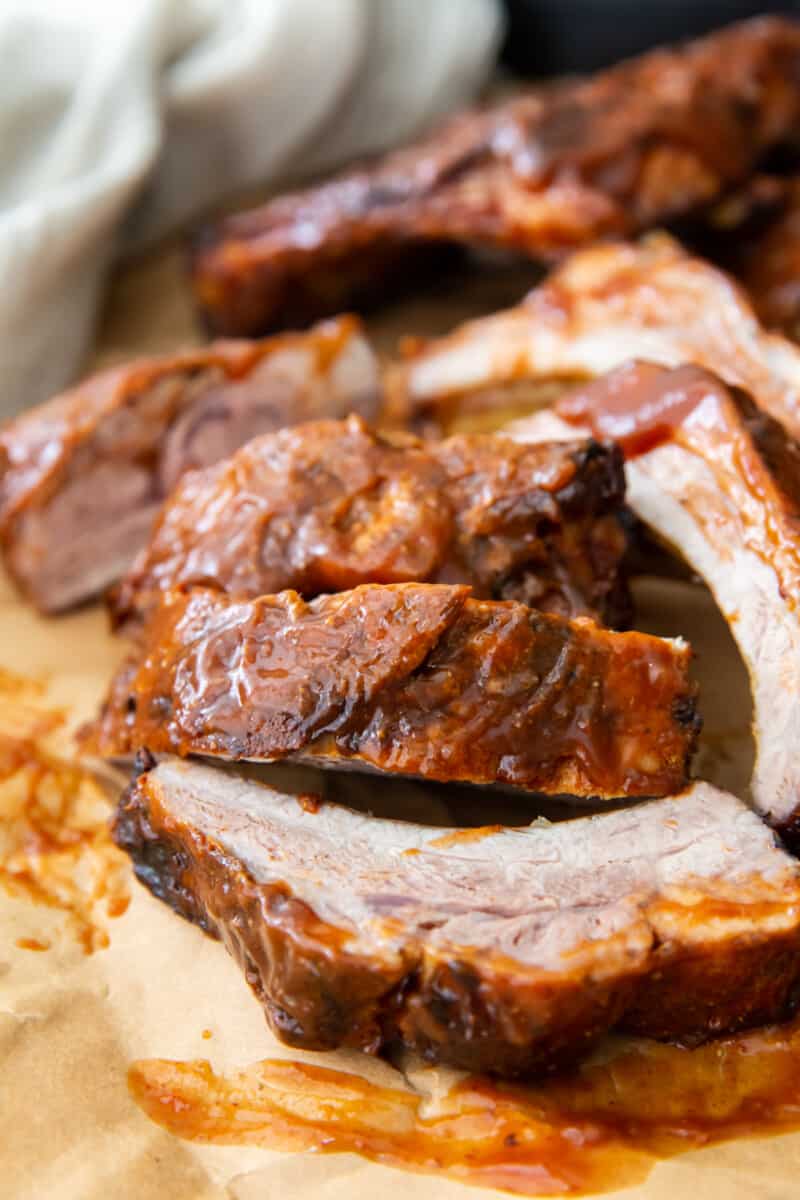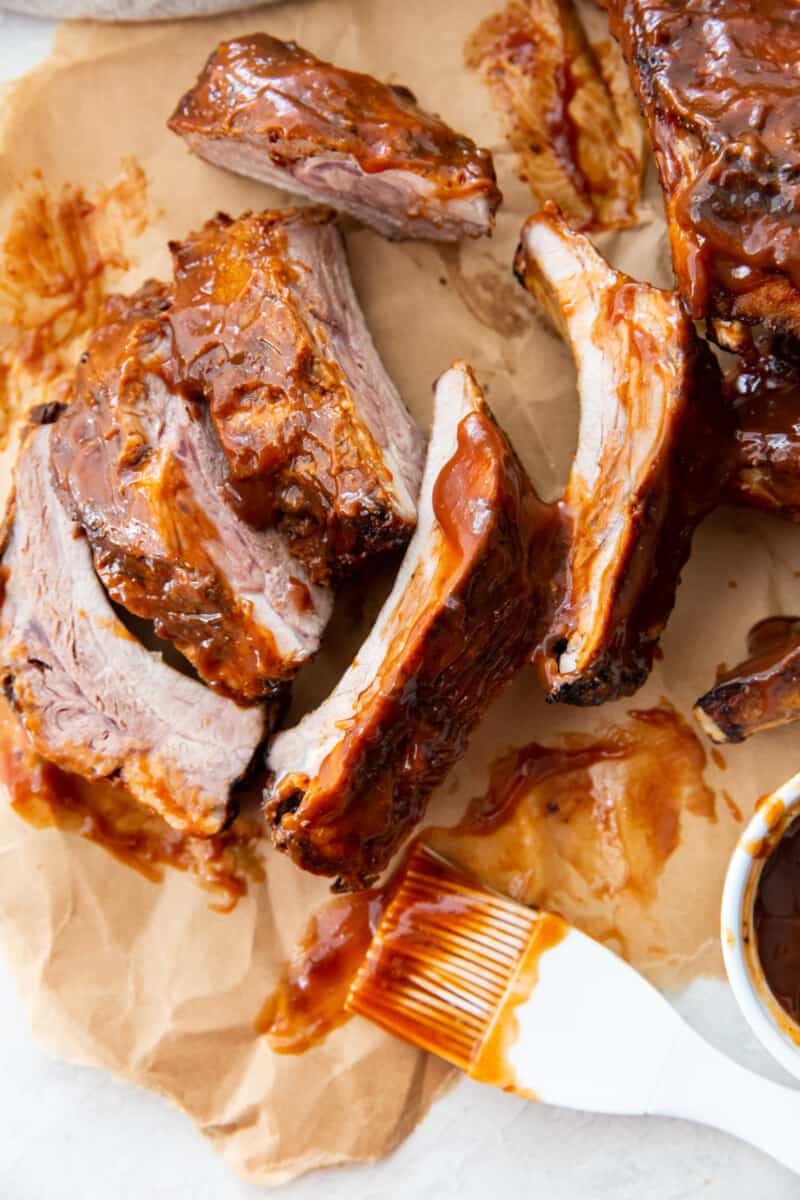 Tips!
To remove the silverskin membrane from the back of the ribs, use a sharp knife to lift it away from the ribs and pull to remove it. Your butcher can also complete this step for you!
Use your favorite BBQ sauce or make homemade BBQ sauce (my go-to).
Feel free to mix up the spices in the spice rub by adding dried herbs or a little cayenne pepper.
These air fryer ribs are perfectly tender every time! They're the perfect BBQ dish.
Can I use a pre-made spice rub?
Absolutely! I love making my own spice mix to customize the blend of flavors, but a store-bought spice rub will be just as delicious. Use about 2-3 tablespoons of a pre-made spice mix!
How do I remove the skin off of the ribs?
Often, baby back ribs come with a thin membrane on the back of the ribs. You can certainly keep the membrane on, but the ribs will be chewier. To remove the membrane, use a sharp knife to life it away from the ribs and pull to remove it. Check out this slow cooker ribs post for a video at the bottom showing how to remove it. Your butcher can also complete this step for you!
Can I make these ribs ahead of time?
Definitely. Make the spice rub and rub it over the ribs. Keep the ribs covered in the refrigerator for up to 24 hours. Continue with the recipe and cook as instructed. Cooked ribs are best enjoyed fresh, but reheat any leftovers in the air fryer at 300°F for 5-10 minutes.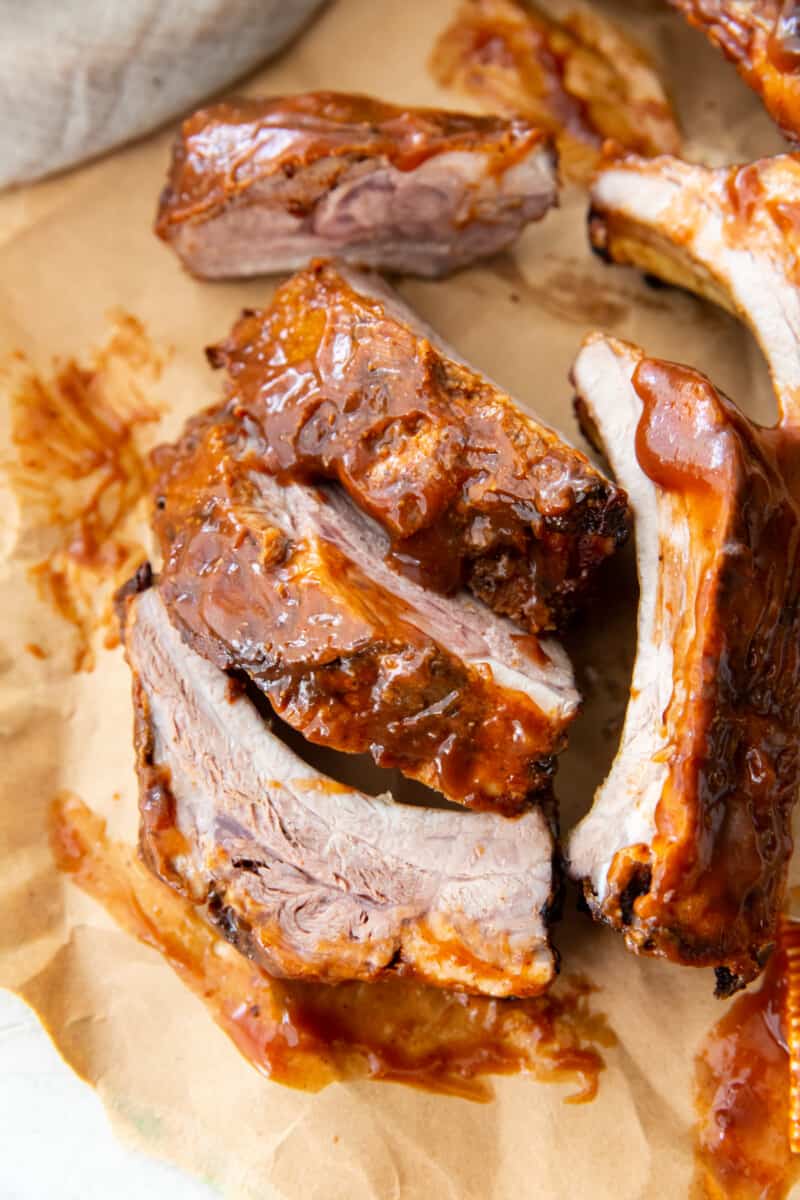 If you're looking for a quick and delicious addition to game day, these air fryer BBQ ribs have you covered!
More Easy Ribs Recipes to Try:
If you make this recipe be sure to upload a photo in the comment section below or leave a rating. Enjoy! You can also jump to recipe.