Instant Pot Black Eyed Pea Soup with smoked sausage and veggies is so comforting and delicious. It's made in under 20 minutes and is sure to please the entire family. We make this every New Years Eve and it's one of our favorite traditions, bringing in good luck and vibes.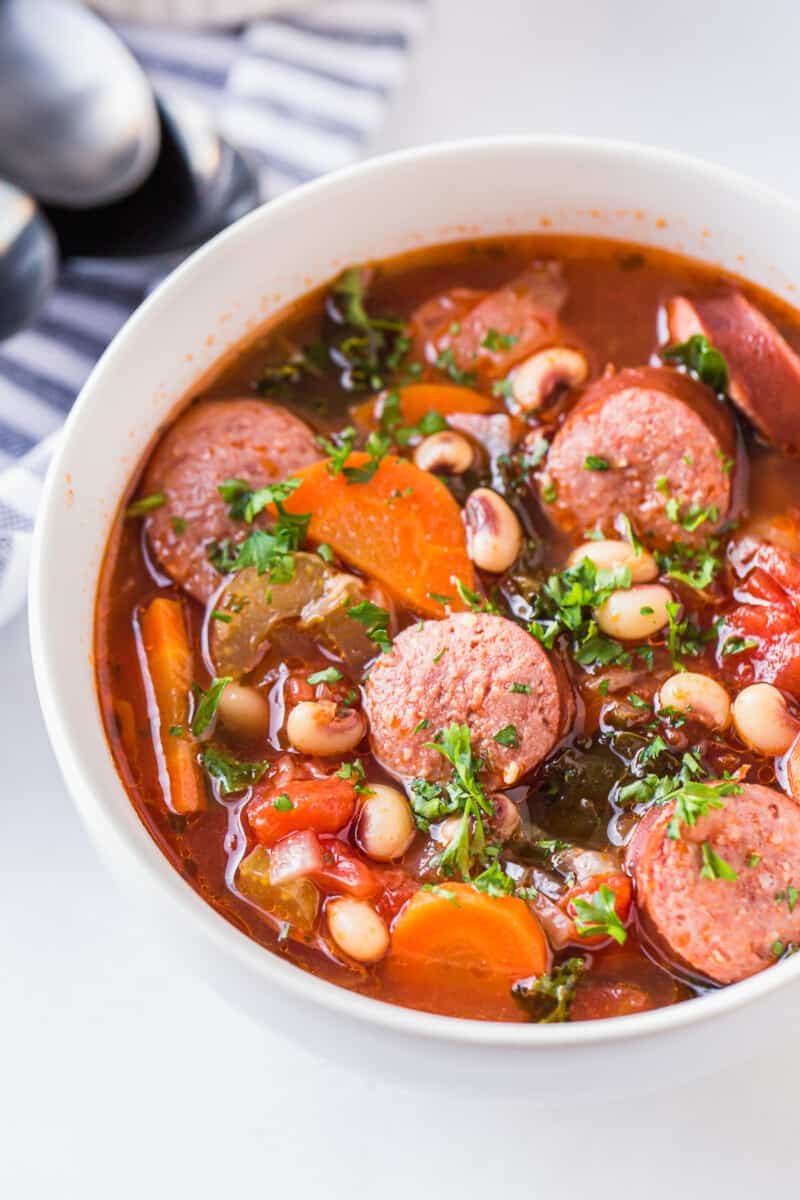 Black Eyed Peas in an Instant Pot
Making Black Eyed Peas is a must for ringing in the New Year. Every New Years Eve we make this Instant Pot Black Eyed Pea Soup.
It's super simple, delicious, and so comforting. Black Eyed Pea Soup is an amazing tradition to make each and every New Years Eve. Tradition says it ushers in good luck for the year to come, and after 2020, we all need that!
Why you'll love this Instant Pot Black Eyed Pea Soup:
Instant Pot Recipe: All you need is 20 minutes and your handy dandy instant pot. So simple!
So flavorful: This soup recipe is packed with so much flavor from smoked sausage, veggies, black eyed peas, and more!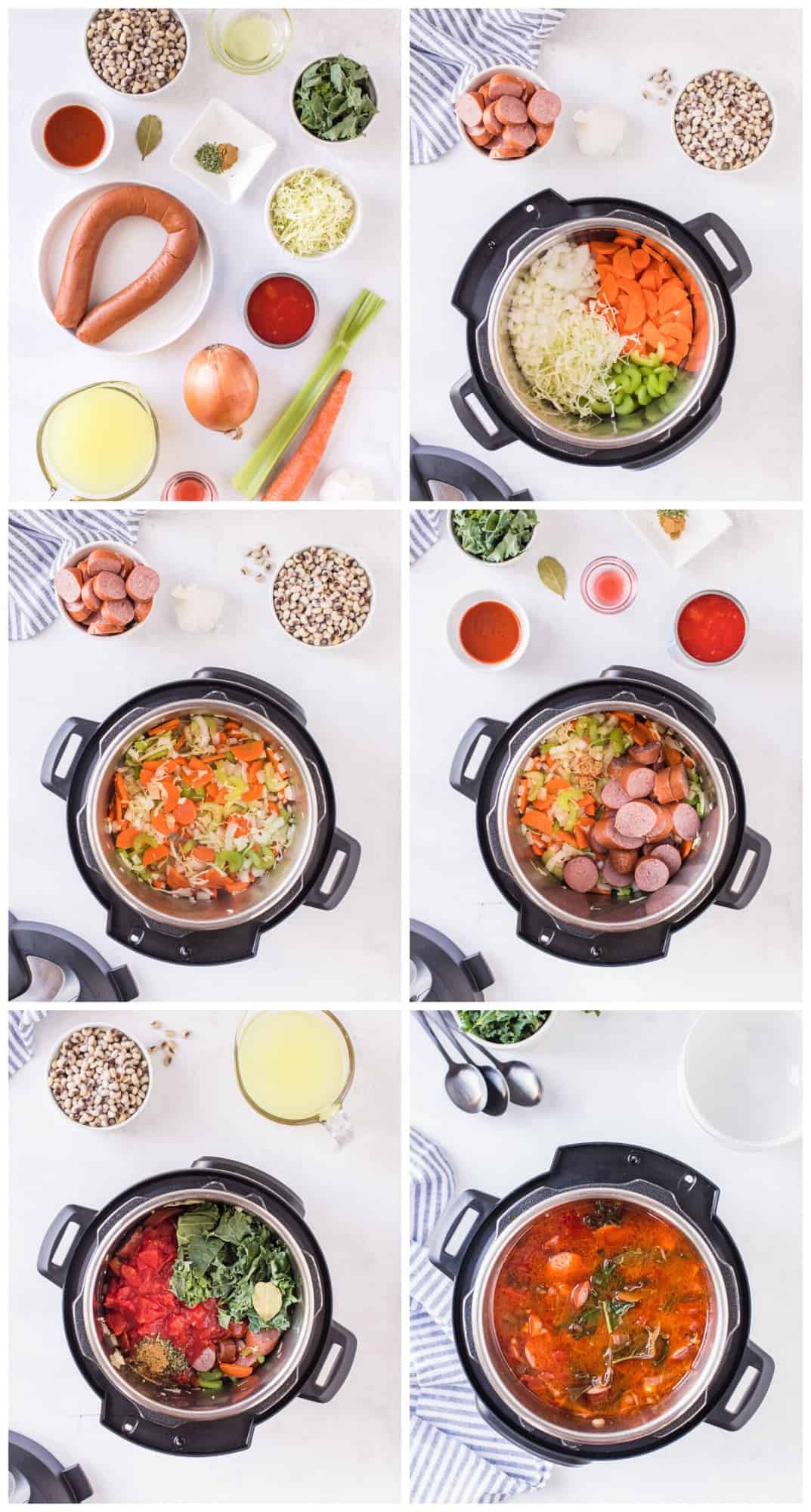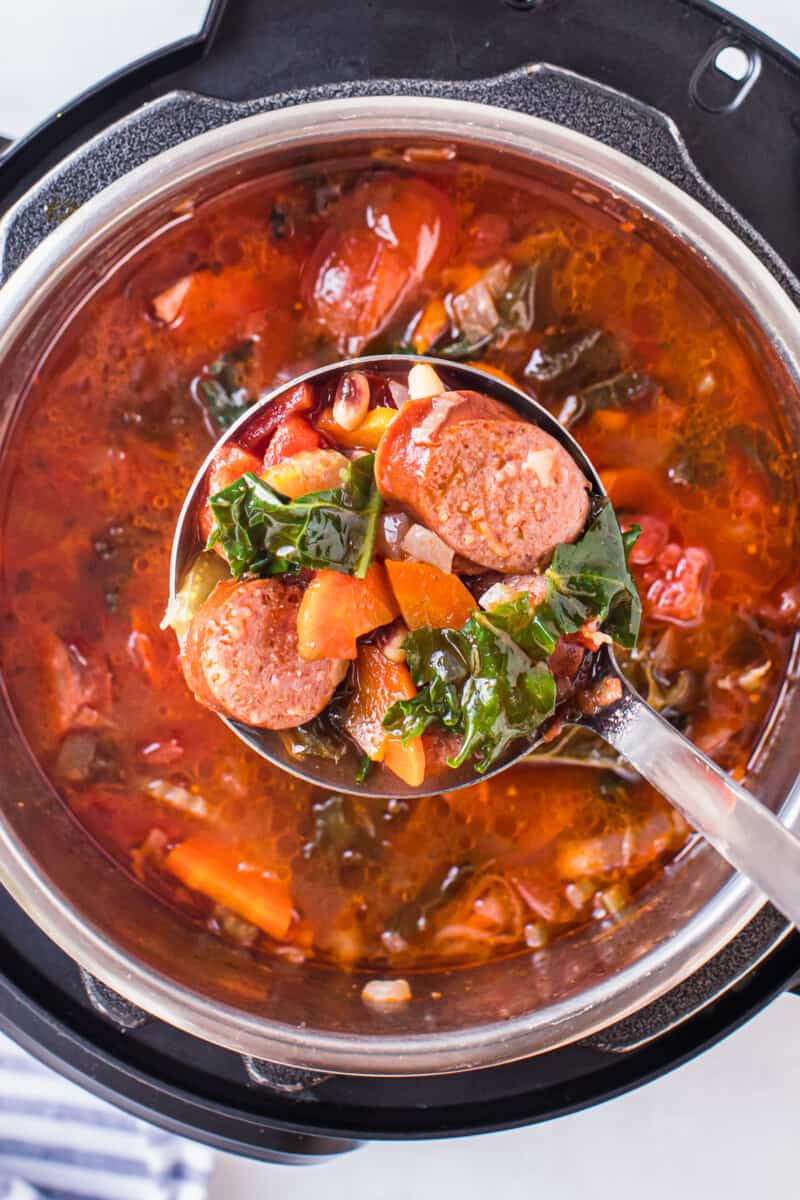 How to Make Instant Pot Black Eyed Peas
You can jump to the recipe card for full ingredients & instructions!
Prep the instant pot and saute the vegetables.
Add the smoked sausage and brown.
Add the chicken stock and black eyed peas.
Cook for 5 minutes.
Release the pressure.
Serve and enjoy!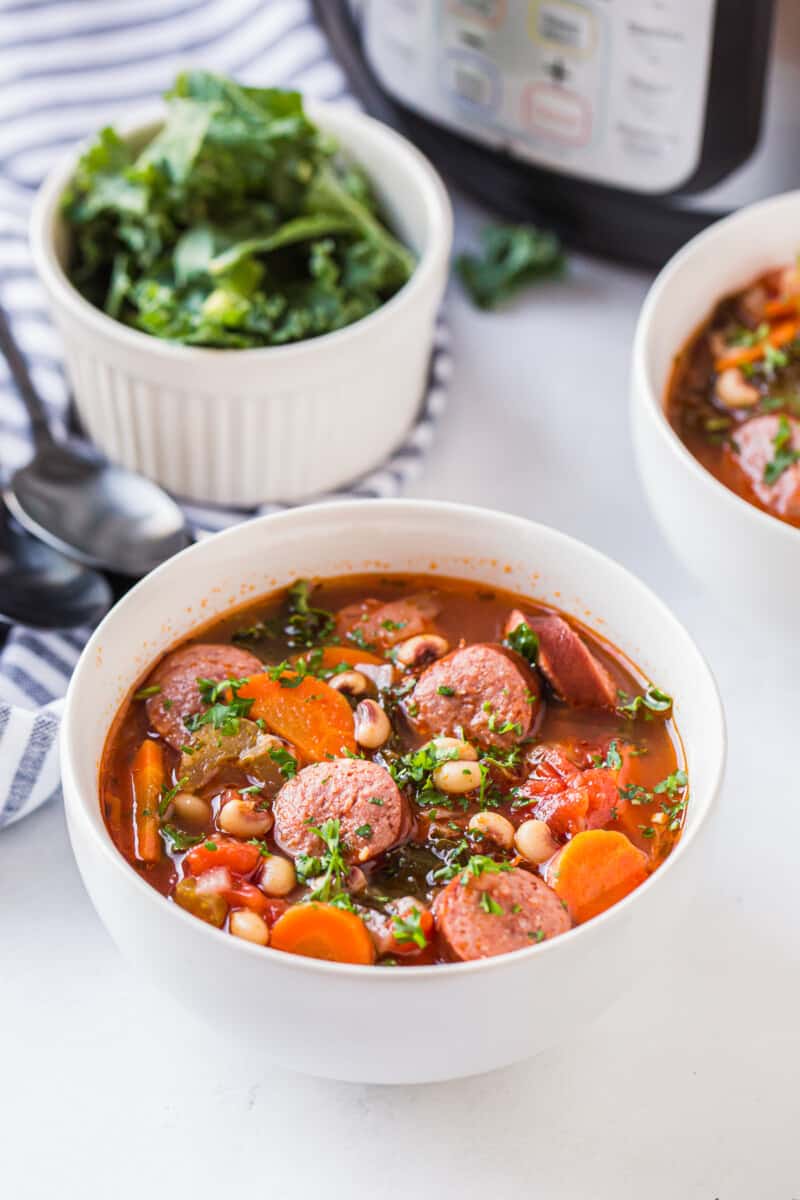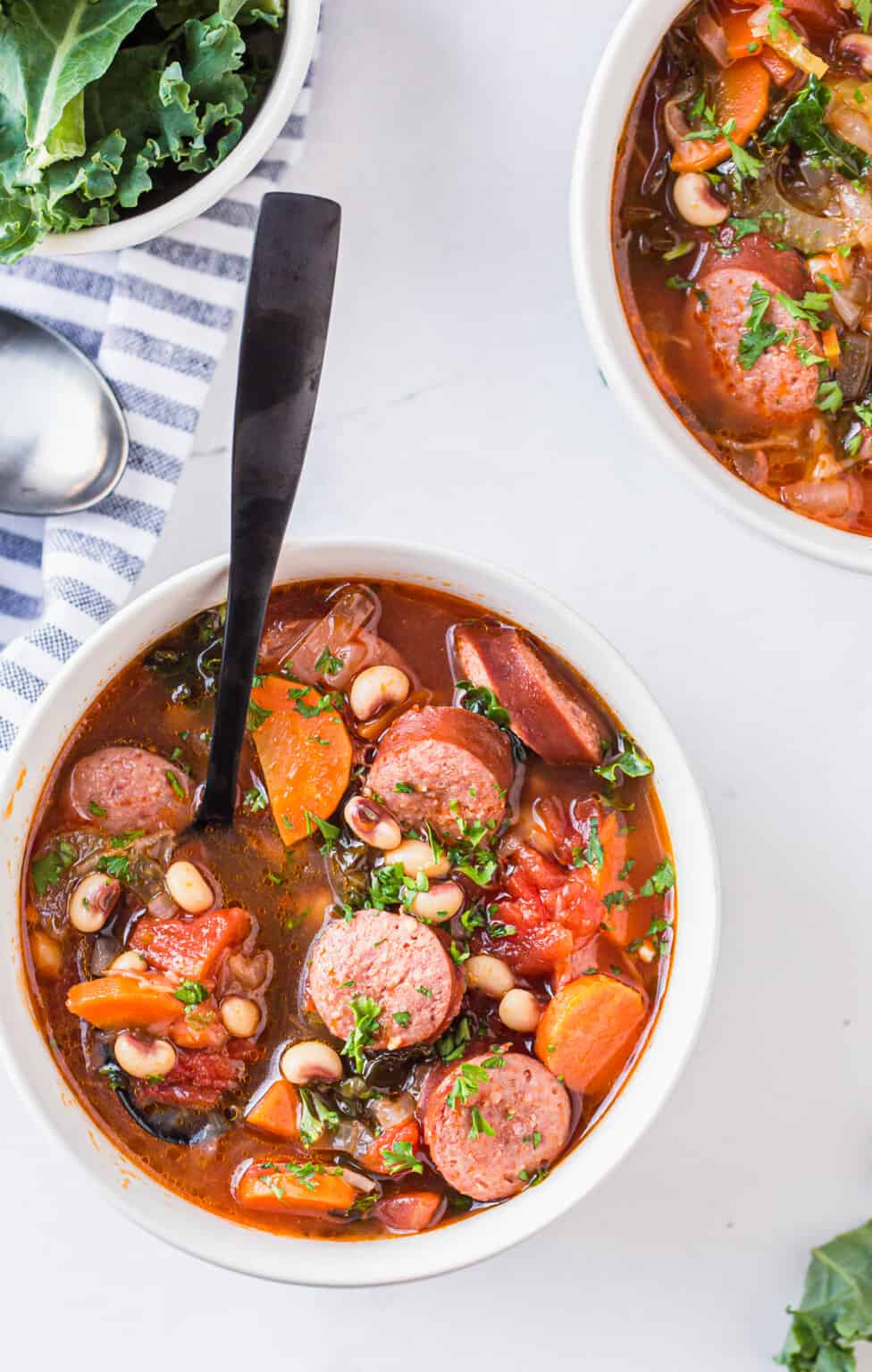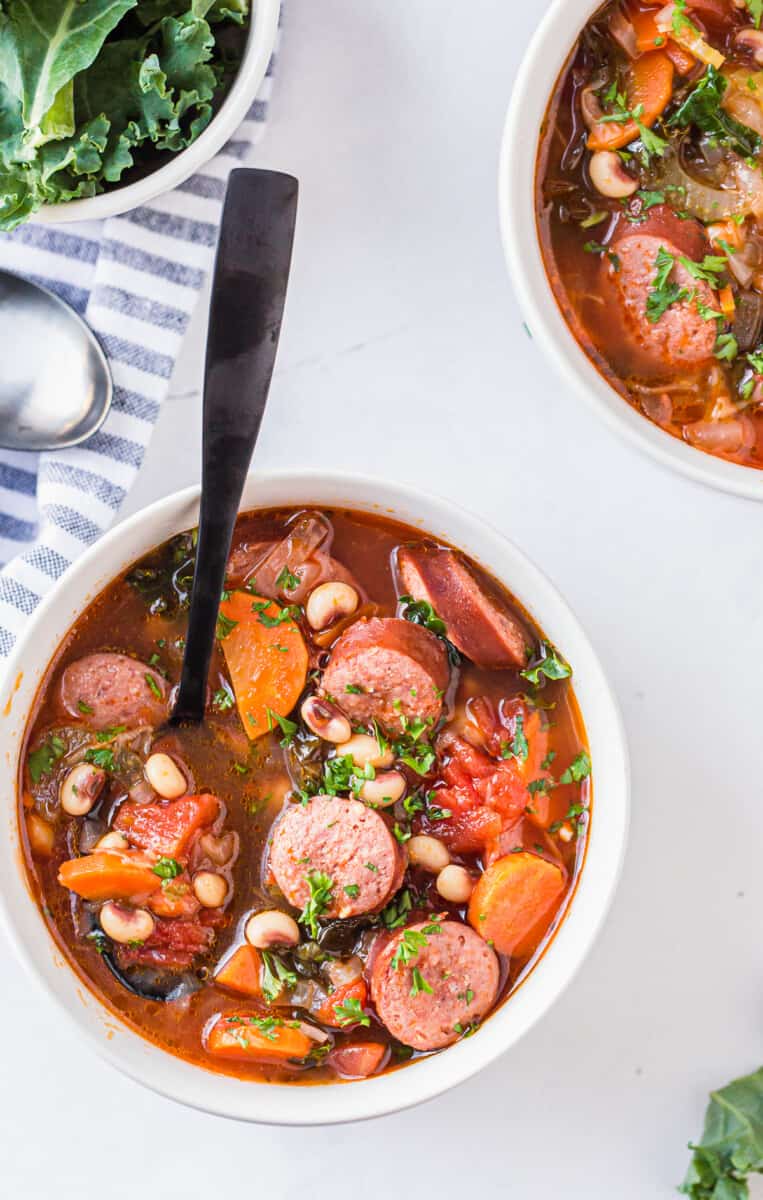 What are Black Eyed Peas?
Black eyed peas are not actually peas; they are a type of bean (close enough though, right?). They get their name from the dark, black spot in the middle of the otherwise light-colored bean.
They're known as "peas" because they come from a cowpea plant. There you have it!
Why do people eat Black Eyed Peas on New Years Day?
Its a tradition in the South to eat Hoppin' John (or black eyed pea soup) on New Years Day to bring prosperity for the year to come. I think its a fun tradition, and we're lucky that Black Eyed Pea Soup just happens to be delicious!
I keep it easy by making Black Eyed Pea Soup in the Instant Pot. 20 minutes and I can capture the tradition!
How long does it take to cook Black Eyed Peas
Traditionally, making black eyed pea soup can take over 2 hours. Instant Pot Black Eyed Peas takes only 20 minutes from start to finish!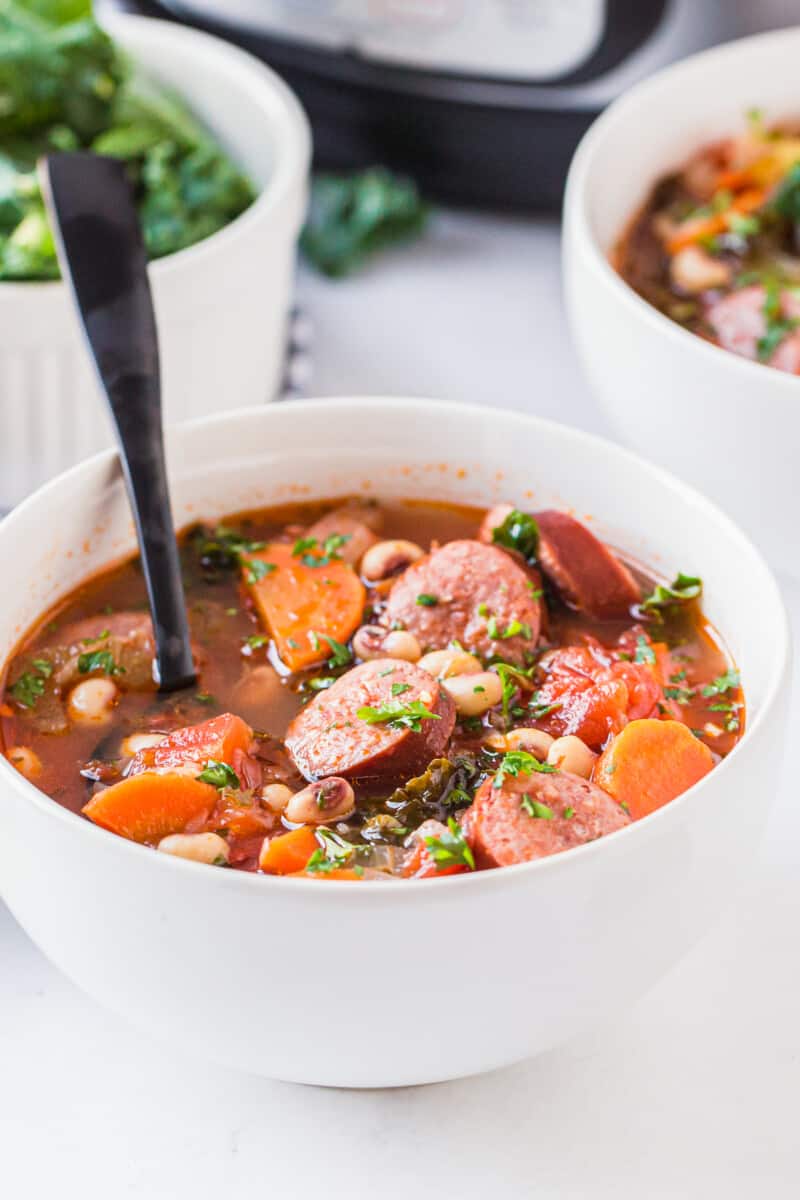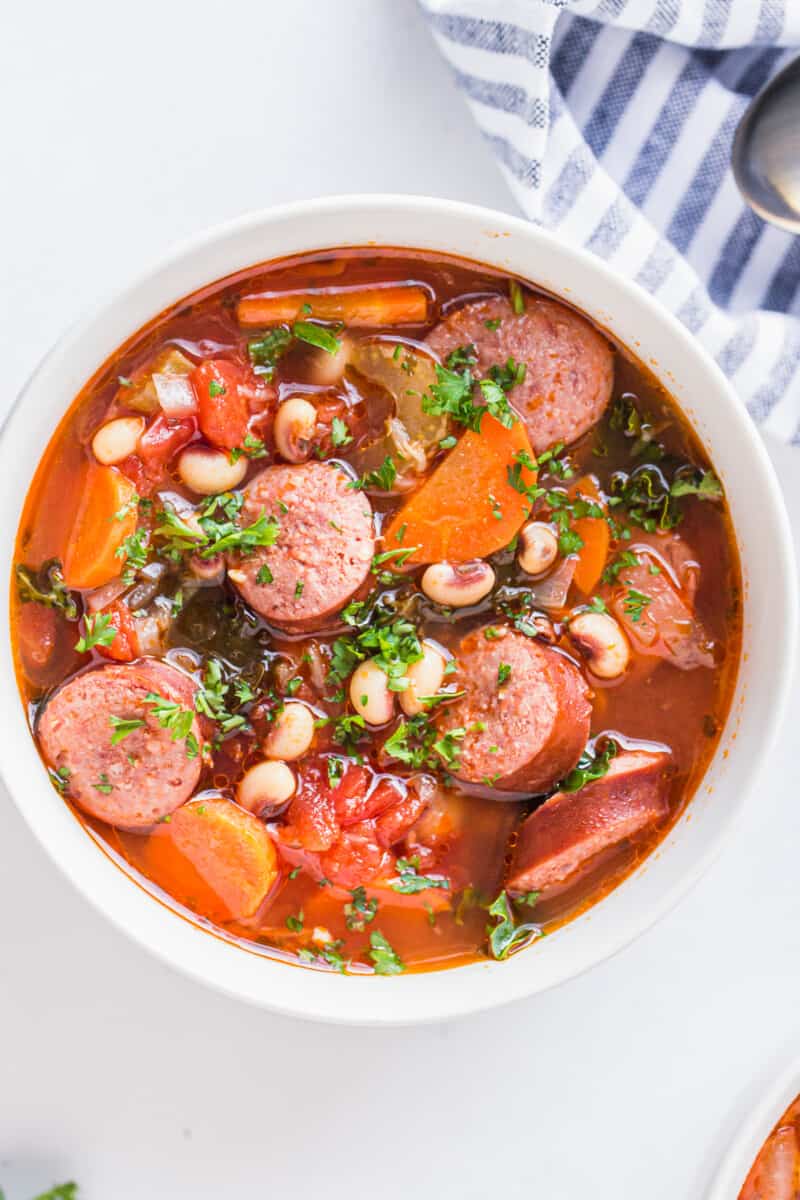 More Soup Recipes we Love
This Black Eyed Peas Soup is outstanding, but be sure to try these other favorite soup recipes this Winter as well!
See All Soups
Instant Pot Recipes
Are you new to the wide world of Instant Pot Recipes? Try these other favorites. Once you break that baby in, you're going to be hooked! We also have an awesome Instant Pot Chicken Guide on our sister site!
If you make this recipe be sure to upload a photo in the comment section below or leave a rating. Enjoy! You can also jump to recipe.