Instant Pot BBQ Ribs are flavor packed, fall off the bone tender and utterly irresistible! These pressure cooker ribs look like they've been cooking low and slow on the BBQ for hours, but they're done in just 30 mins!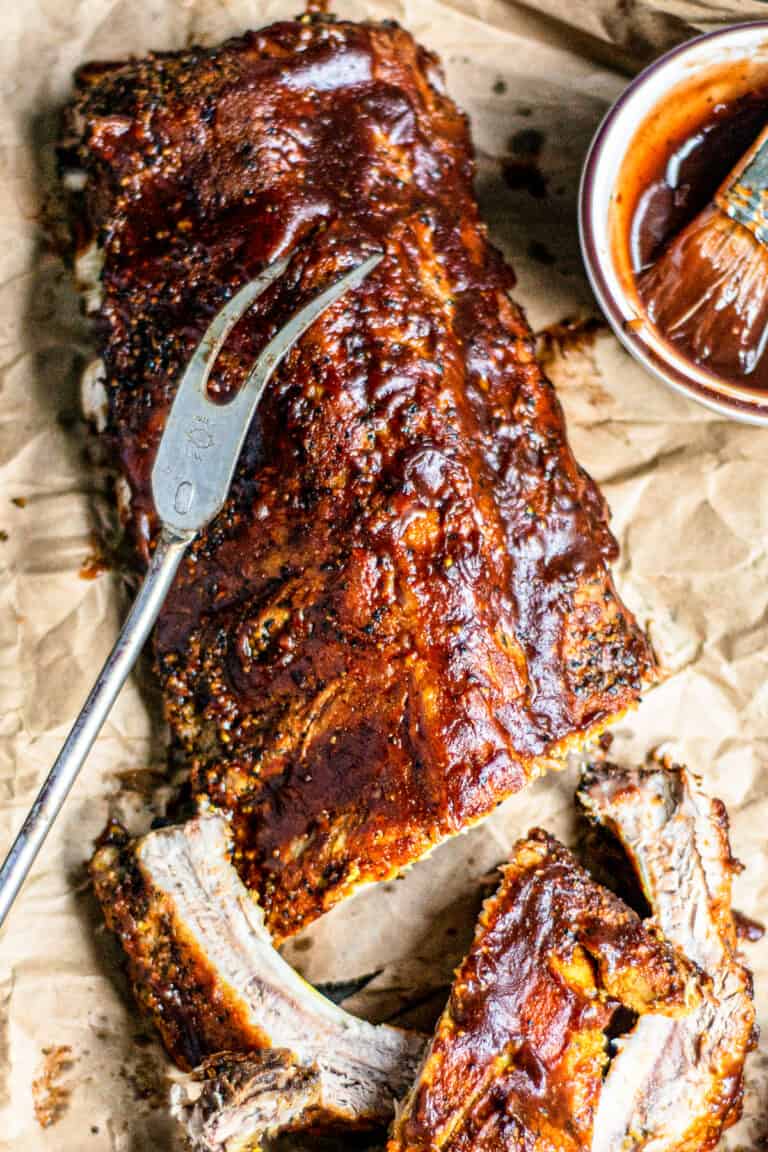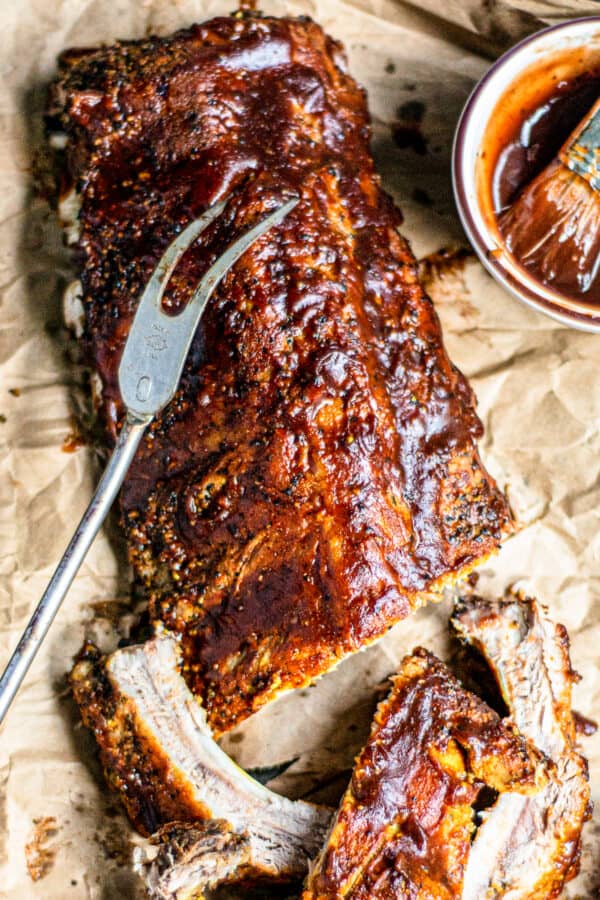 These Instant Pot BBQ Ribs will be a hands down hit! Coated in an addictive dry rub then cooked in chicken broth, Worcestershire, garlic and a ost of other seasonings – these come out succulent, with a wonderful crust – slather in BBQ for the ultimate ribs.
If you're looking for other delicious rib recipes, why not also try my St. Louis Grilled Ribs Recipe or my Oven Baked Ribs!
Why you'll love these Instant Pot BBQ Ribs
Packed with flavor. Rubbed with garlic, chipotle powder, paprika and turmeric then simmered in a rich broth – these ribs are divine!
An easy rib recipe. Easy to prep, with only a handful of pantry staples needed – these beauties can be on the table in a round 30 mins.
Super tender ribs. The pressure cooker gives you the most fall of the bone, melt in the mouth ribs ever.
How to make these Instant Pot BBQ Ribs
Be sure to see the recipe card below for full ingredients & instructions!
Dry rub the ribs – Mix the rub ingredients and season the ribs.
Cook the ribs – Add your broth ingredients to the Instant Pot, then place in the steam basket/rack, add the ribs ontop. Cook on manual for 26 mins.
Broil – Place the ribs on a sheet pan, cover in BBQ sauce and broil for 5 mins.
Cut the ribs, serve and enjoy!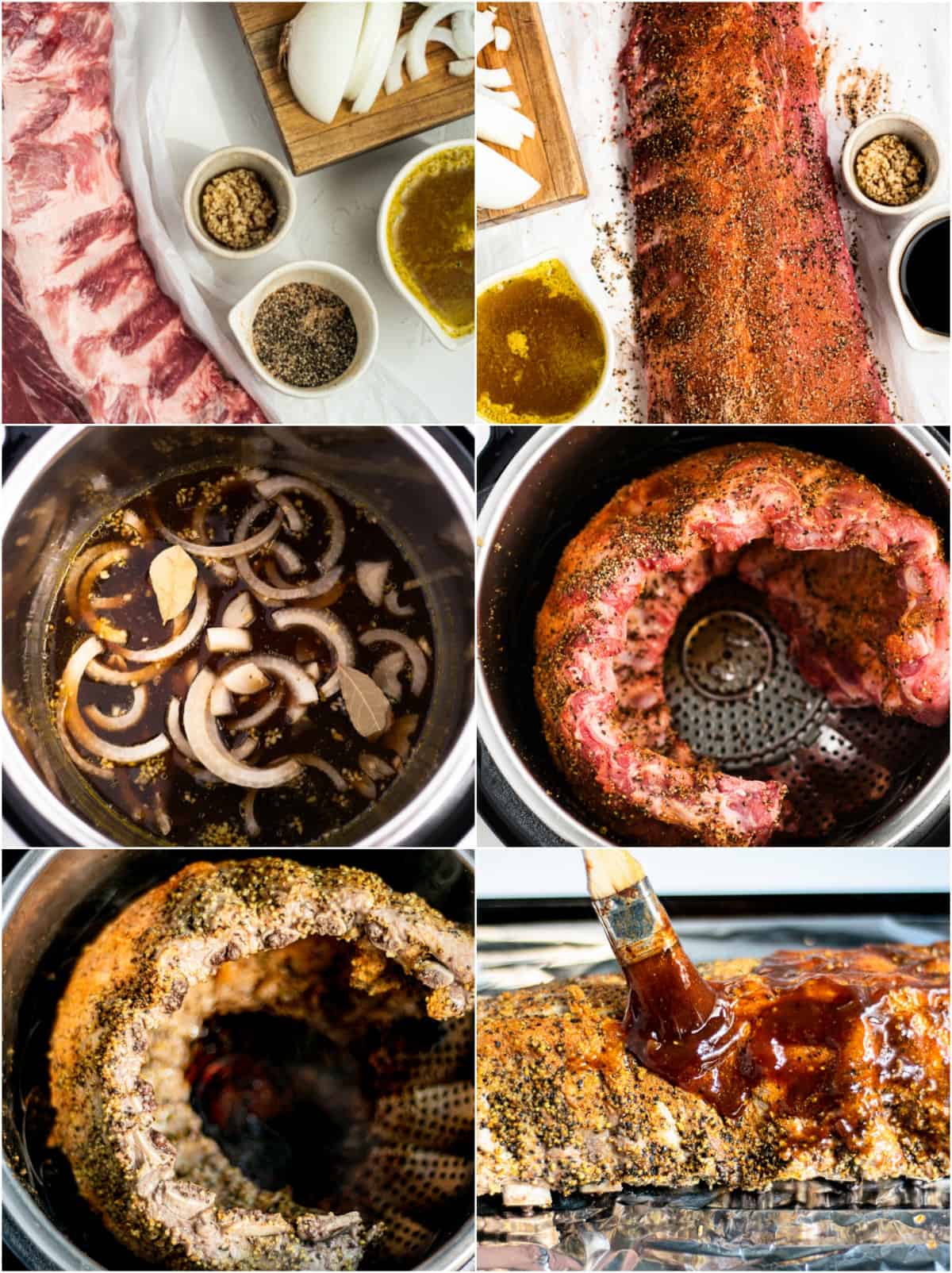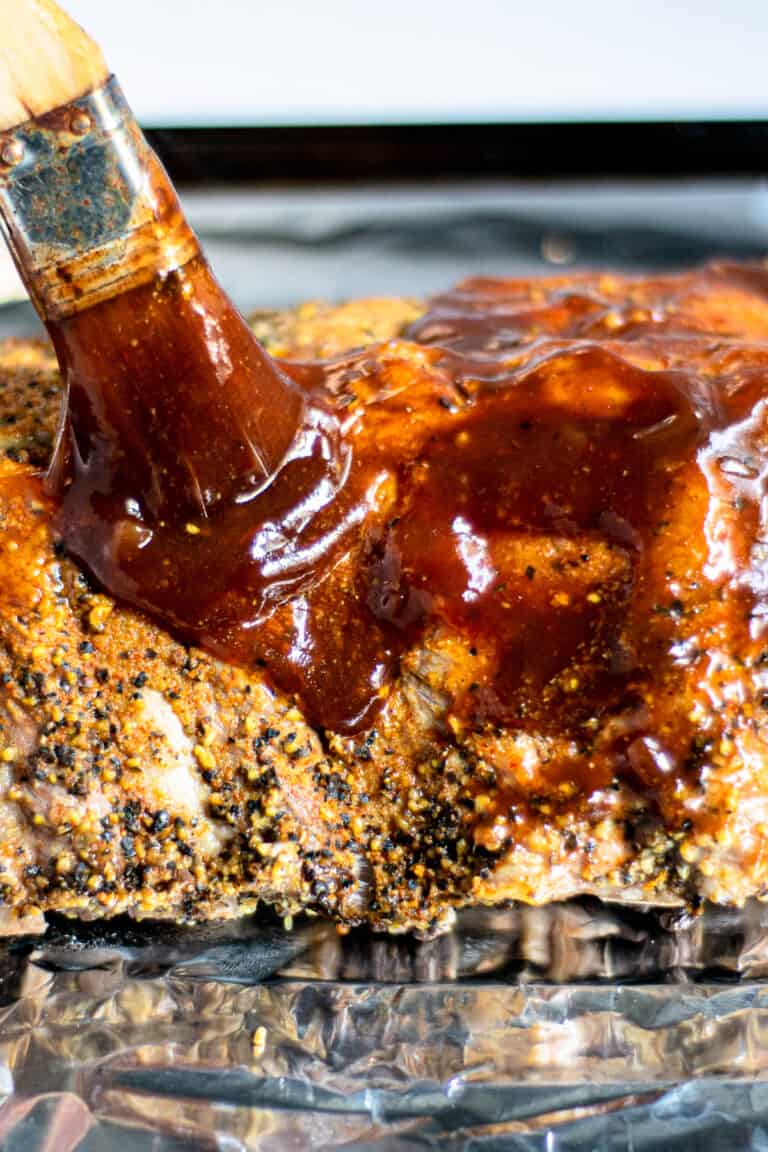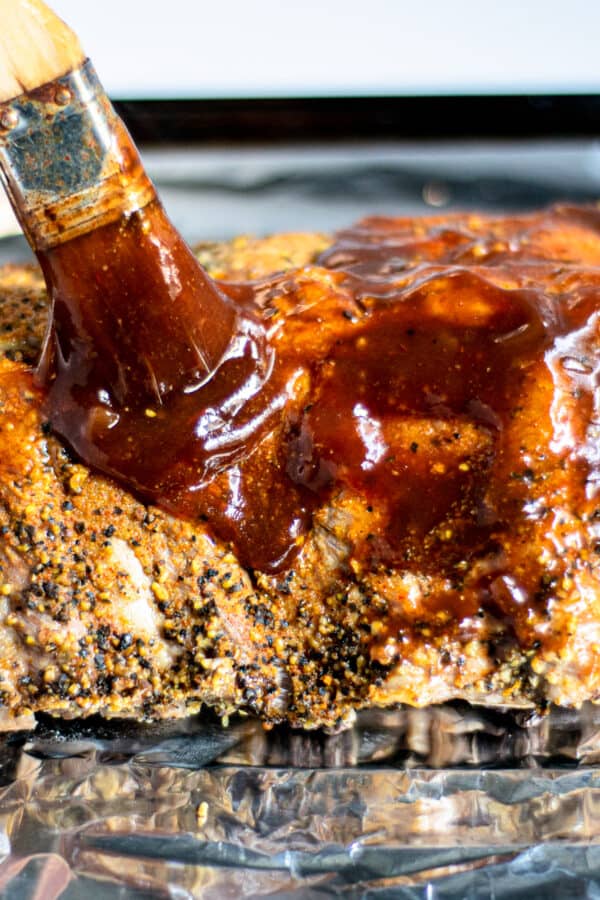 How to prep the ribs
When you buy your ribs they may still have the white, shiny membrane connective tissue on the back (the bone side) of the ribs. If your ribs still have the membrane, they are easy to remove.
Place the ribs top part (the meat part) down, then slide a knife under the membrane and use your fingers to pull it off. It should come off easily.
What to serve with ribs
These succulent ribs go well with a variety of sides! Here's some ideas: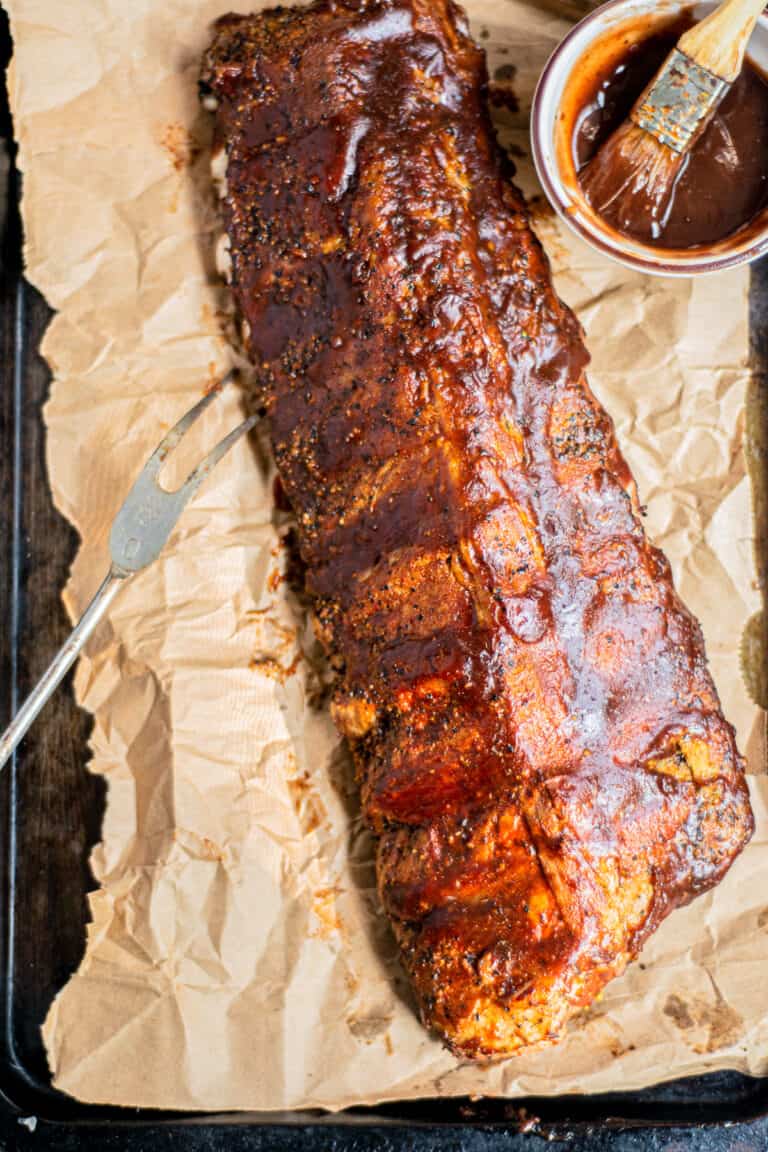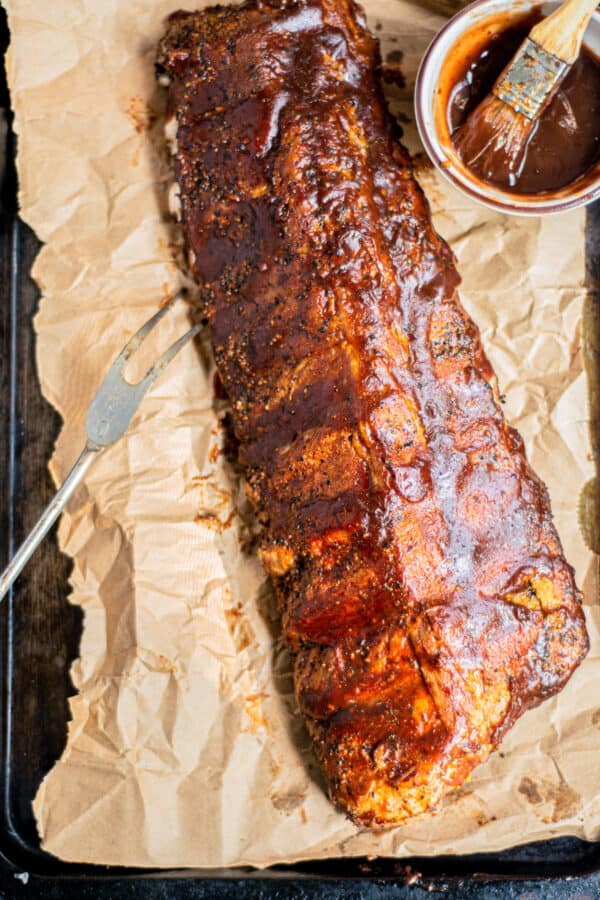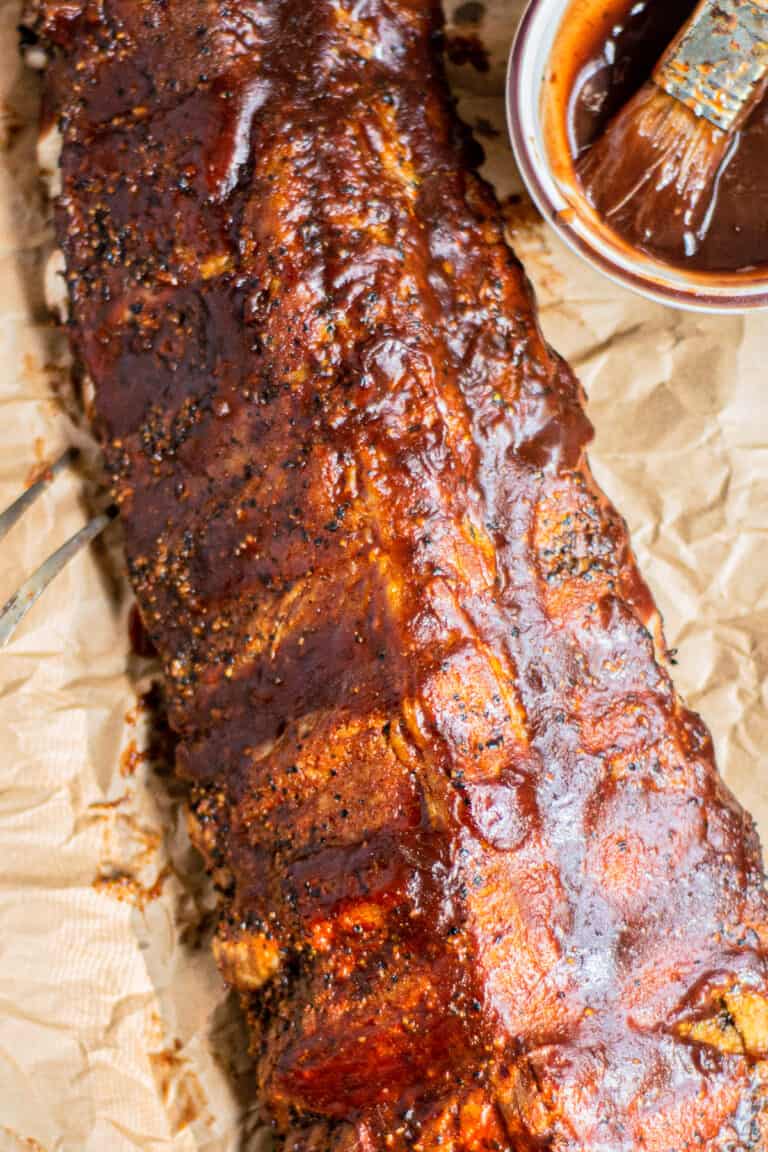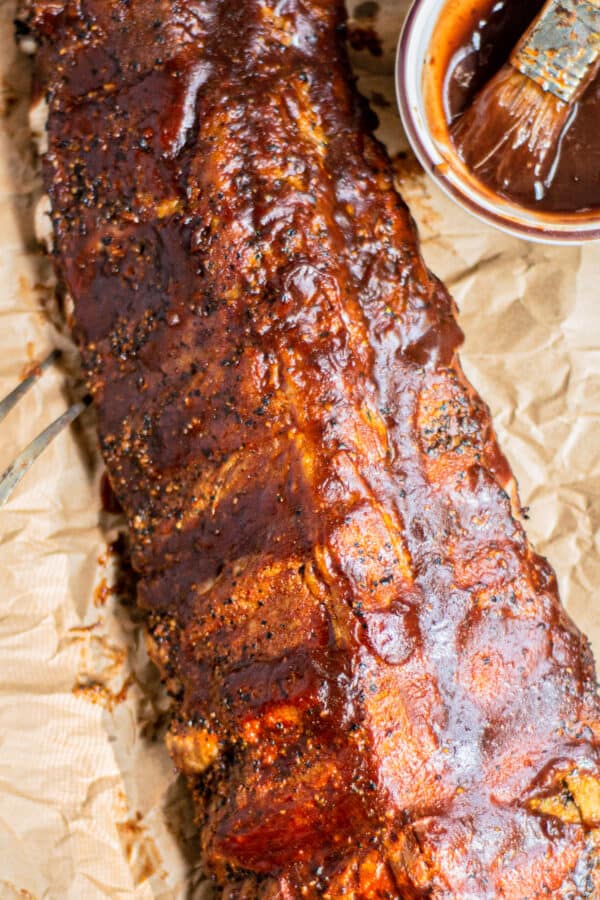 What are the best ribs?
Baby back ribs are the ultimate pork ribs and are truly awesome. These ribs are super tender and flavorful. Side ribs also work great, they are more budget-friendly too.
Storing leftover Instant Pot BBQ Ribs
Stored in an airtight container or wrapped tightly in aluminum foil, these instant pot BBQ ribs will last 3 – 4 days in the refrigerator. You can also freeze this recipe, for 2 – 3 months, wrapped tightly in foil .
To thaw, defrost in the microwave or in cold water. Reheat in the oven and cover in more sauce.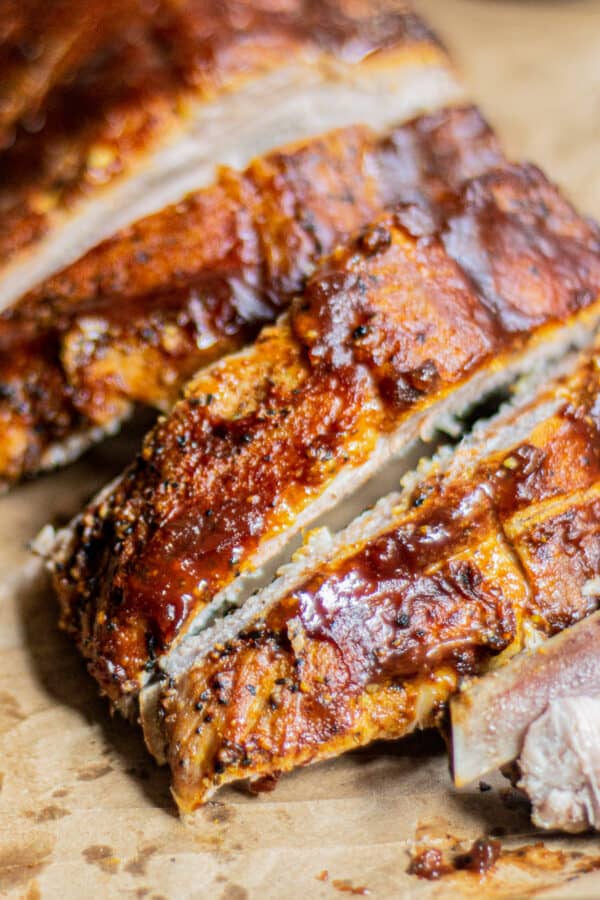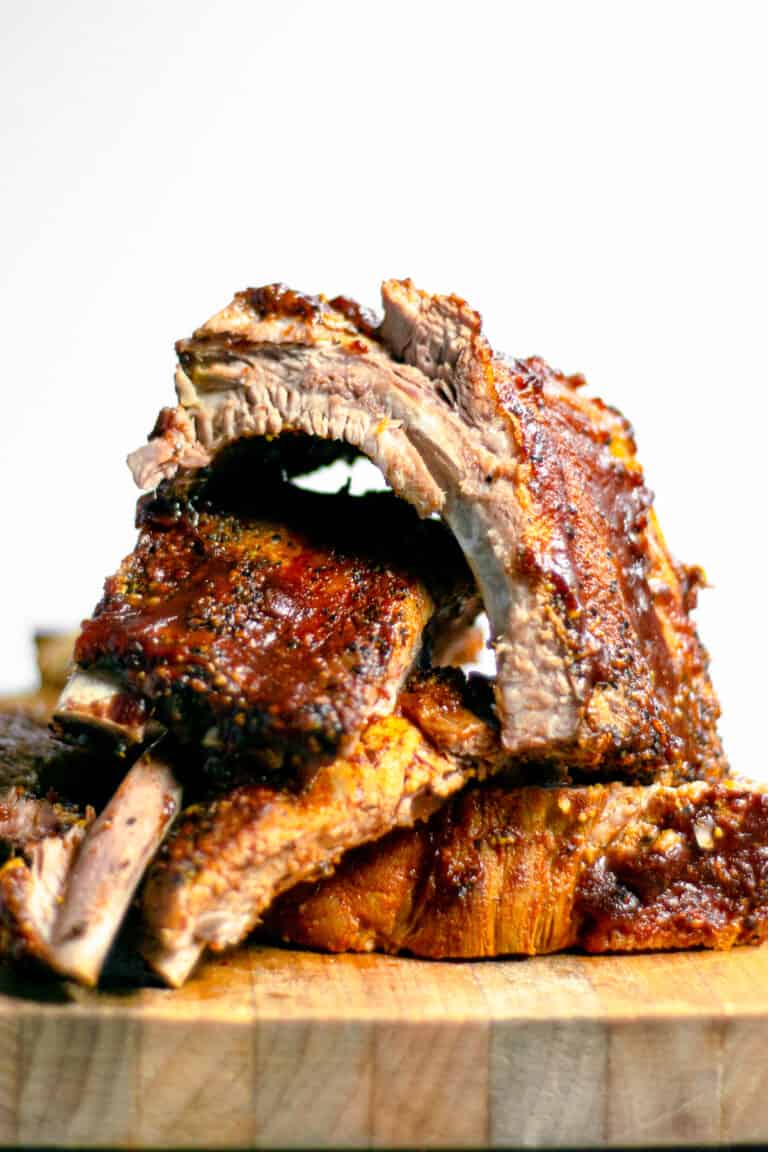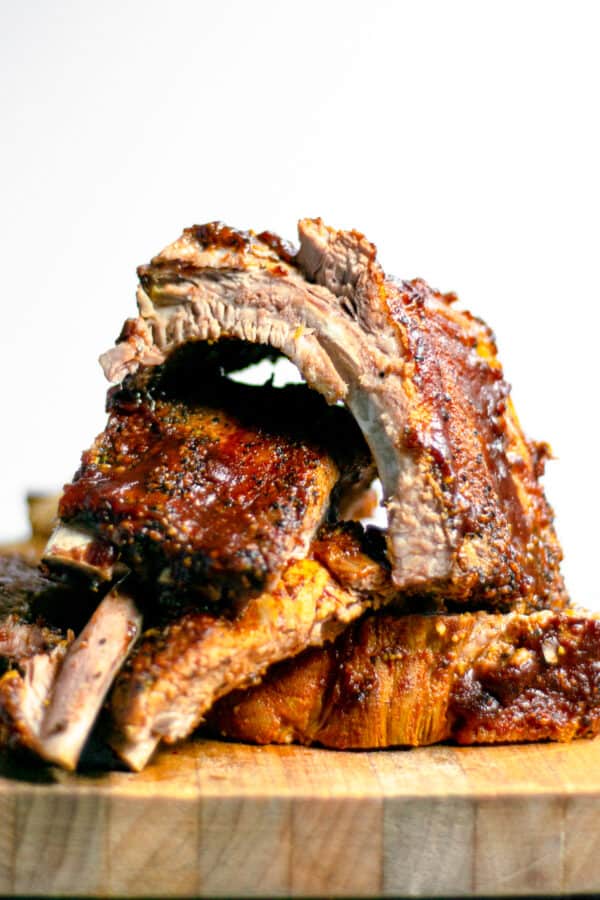 Tips!
Make sure to pat down the ribs, to remove any excess moisture.
Use a butter knife to remove the membrane from the ribs.
Once the ribs are cooked, let pressure release naturally for 5 minutes before manually releasing.
If you have an air fryer, you can finish the ribs off in there. Cut the rack in half, slather with BBQ sauce and place both halves side by side in the air fryer basket for 4 min on high.
BBQ sauce is optional but totally recommended.
You can use frozen ribs, but before freezing them, dry rub them first and cut the ribs into thirds, so they fit into the pressure cooker.
Serve with your favorite sides, creamy sides like coleslaw work great – but so do a lot of things – have fun!