Orange Rolls are a family favorite breakfast! This copycat Pillsbury Orange Sweet Rolls recipe is so sweet, fruity, and delicious. Everyone will love waking up to these on the table. Make homemade orange cinnamon rolls with a creamy glaze for your next family breakfast!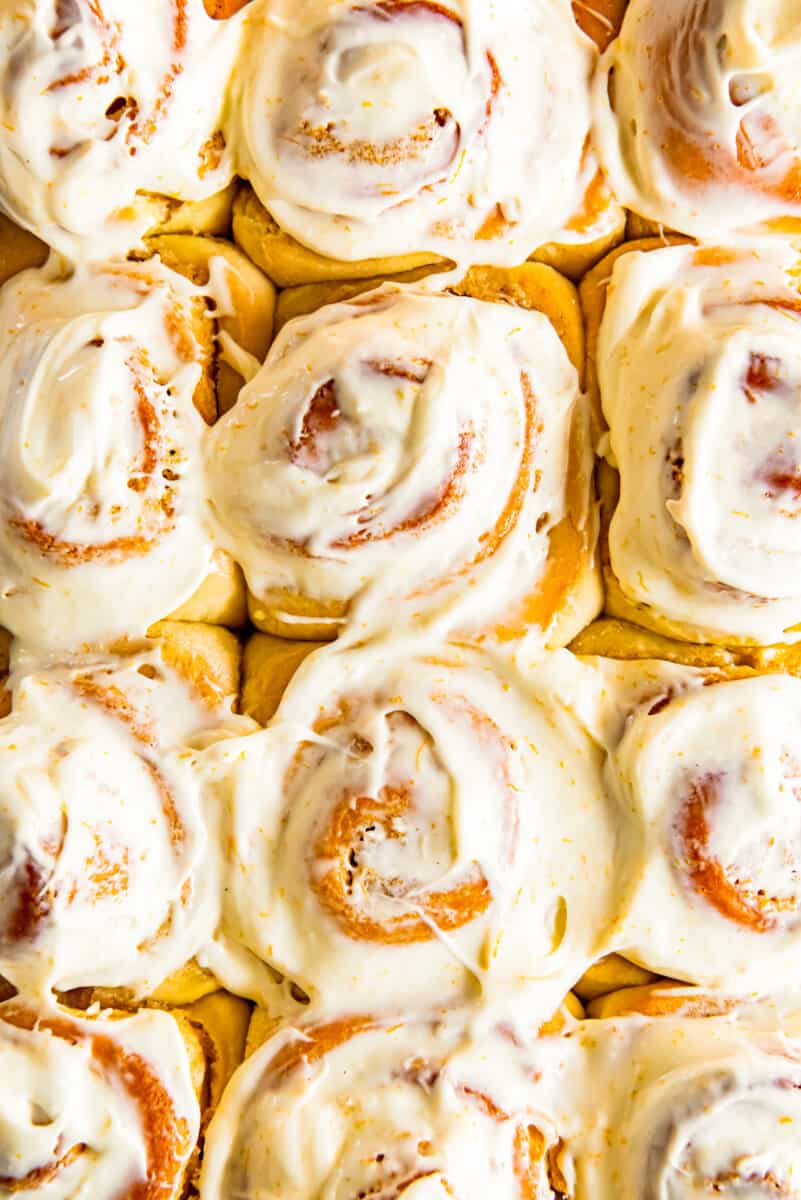 Orange Cinnamon Rolls
These sweet orange rolls just might be the best way to get your kids out of bed in the morning! The sweet and cinnamony smell alone will lure them down to the kitchen table.
This homemade orange cinnamon rolls recipe is definitely a family favorite around here, and for good reason. They're so tasty! I love serving them on the weekend to bring everyone together, and they're a fun holiday breakfast for guests too.
Inspired by the well-loved Pillsbury orange sweet rolls, this homemade version is super yummy, topped off with a cream cheese orange glaze frosting!
Why You'll Love this Orange Sweet Rolls Recipe:
FRUITY AND ZESTY: These sweet orange cinnamon rolls have the perfect citrusy, fruity flavor, with a hint of cinnamon. They are just so delicious!
FAMILY FAVORITE: Everyone in the family will be excited when they see these rolls on the breakfast table!
MAKE AHEAD: You can prepare this orange rolls recipe the night before so that they're ready to bake in the morning!
You're going to love these sweet, soft, fluffy sweet rolls! Be sure to try this Cinnamon Roll French Toast Bake and these Apple Pie Cinnamon Rolls too!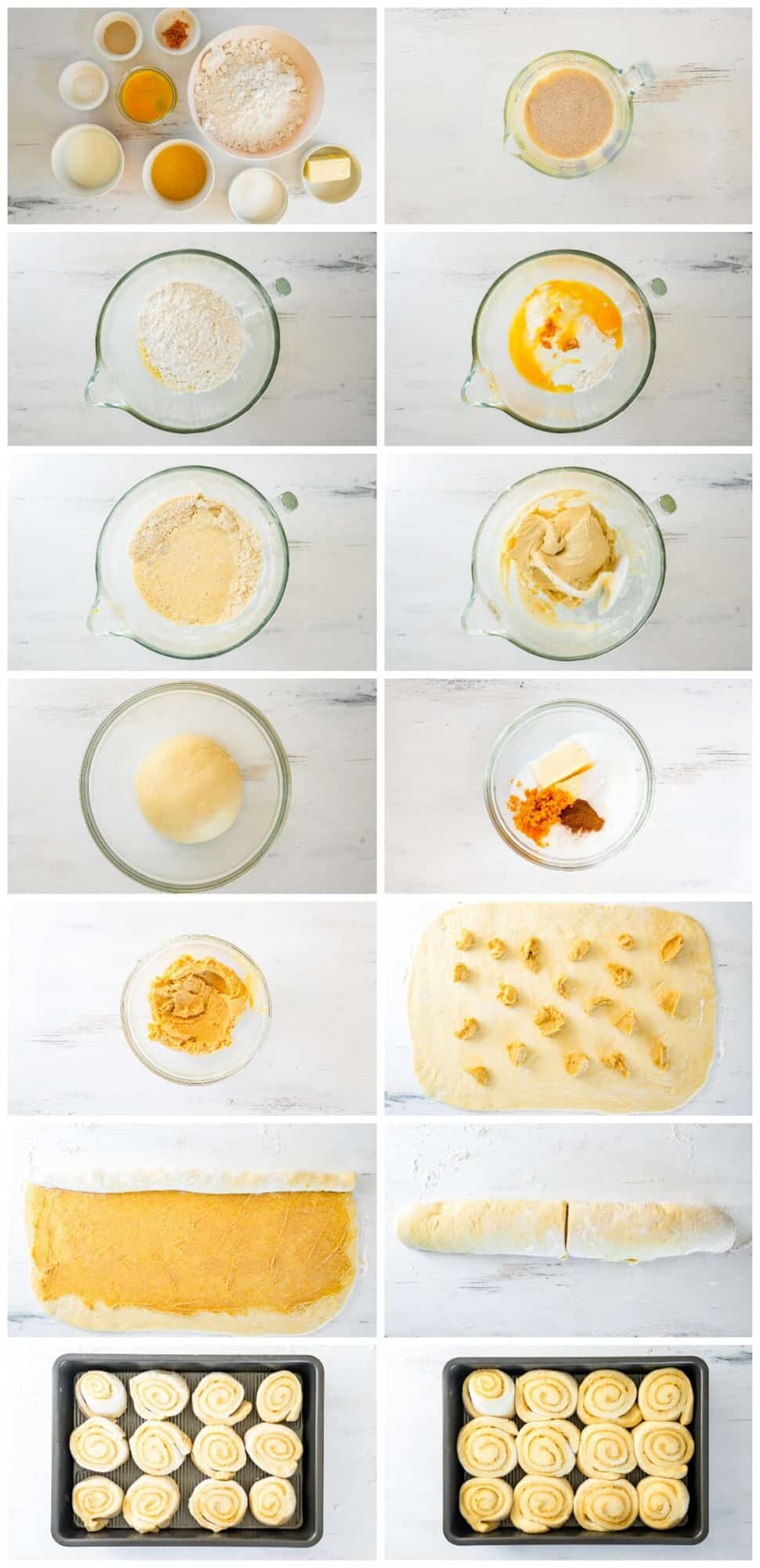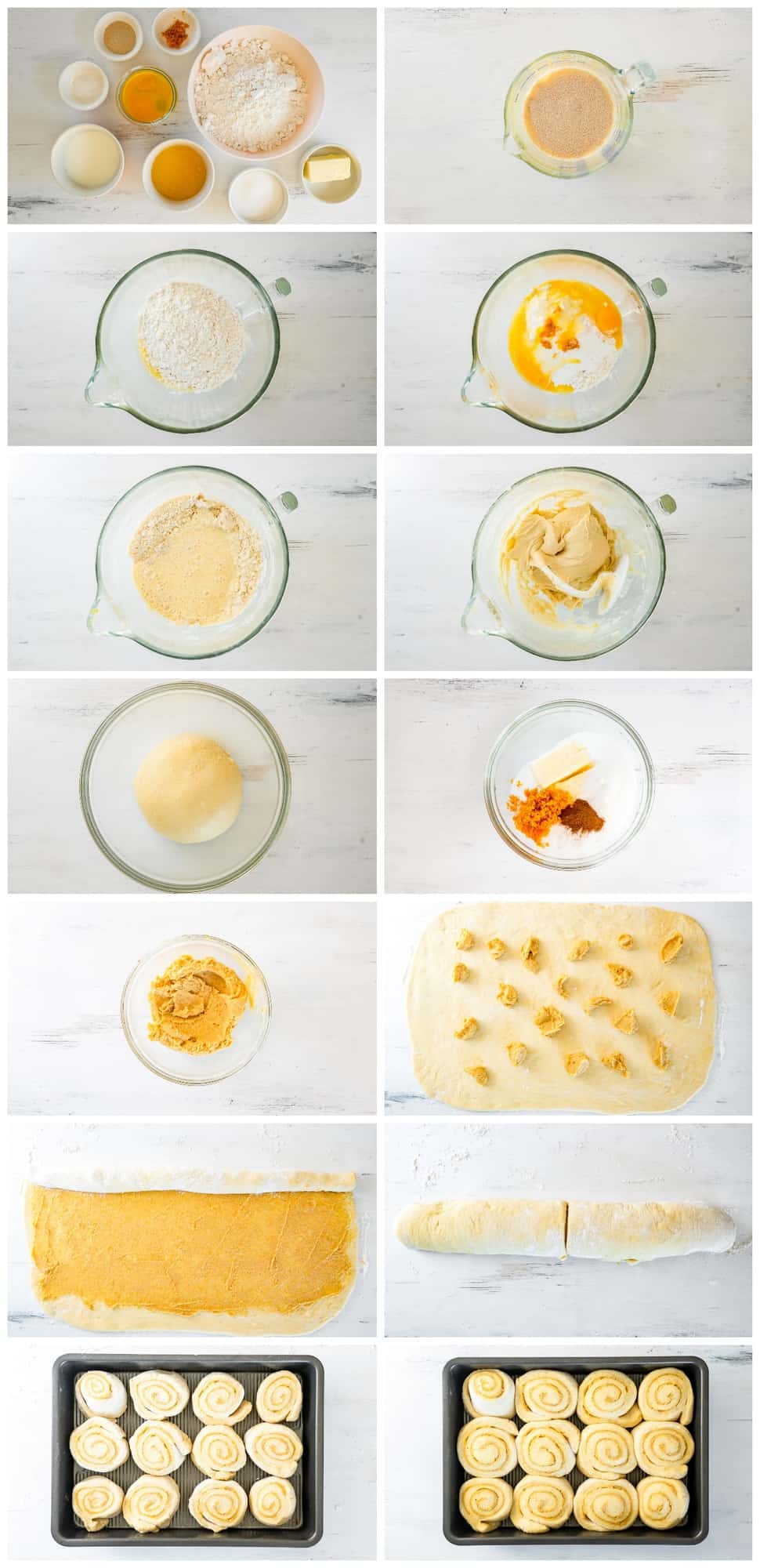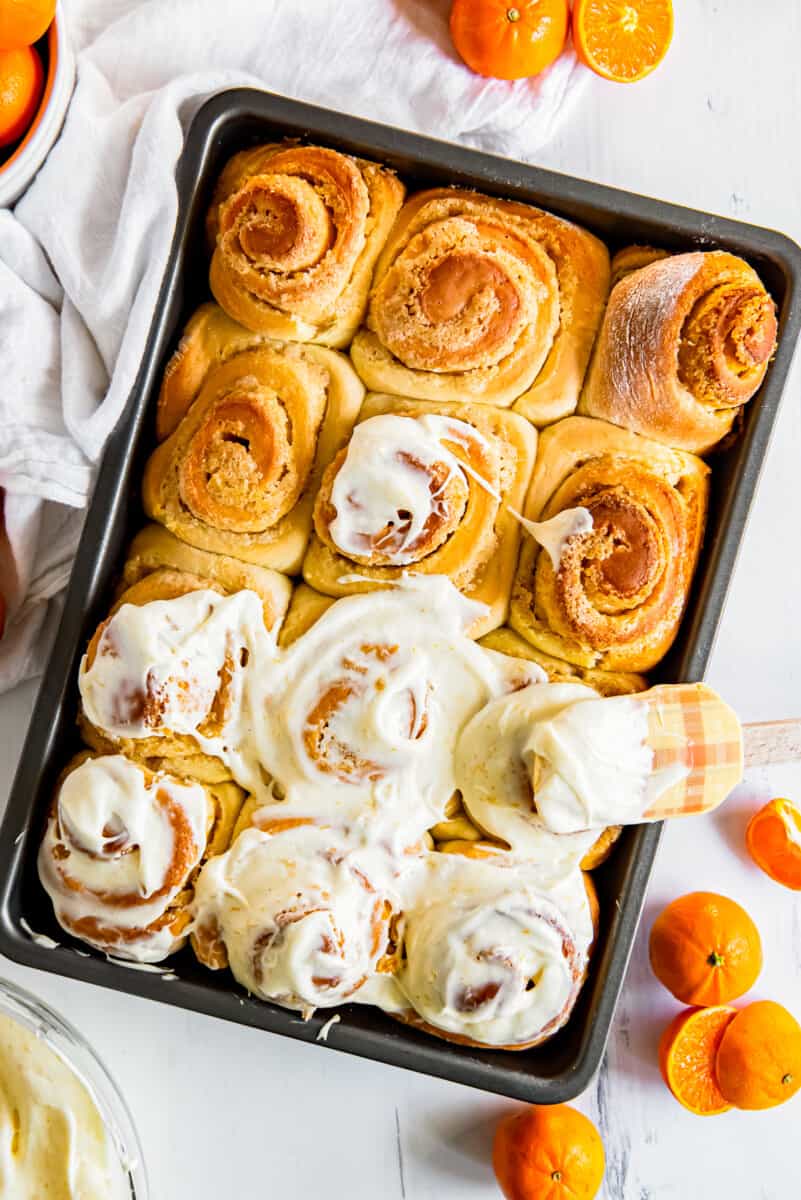 How to Make Orange Rolls
You can jump to the recipe card for full ingredients & instructions!
Combine liquids and activate the yeast.
Combine ingredients and make the dough in a stand mixer.
Place dough in a greased bowl, cover, and let it rise in a warm spot.
Mix ingredients to make the orange filling.
Roll dough out into a rectangle, spread the filling on top, then roll it up like a jelly roll.
Slice the dough into individual rolls, and place them on a baking pan.
Cover and let them rise (check below for make ahead/overnight directions).
Bake orange rolls until golden brown, then cover with frosting and serve!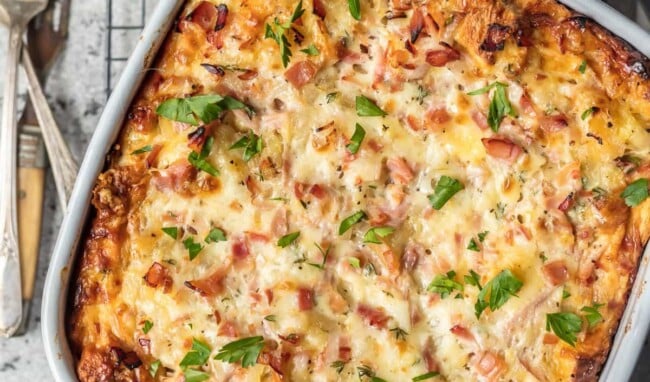 Christmas Morning Faves
34+ Christmas Morning Recipes
Nothing better than waking up to an amazing (and easy) breakfast bright and early on Christmas.
See Recipes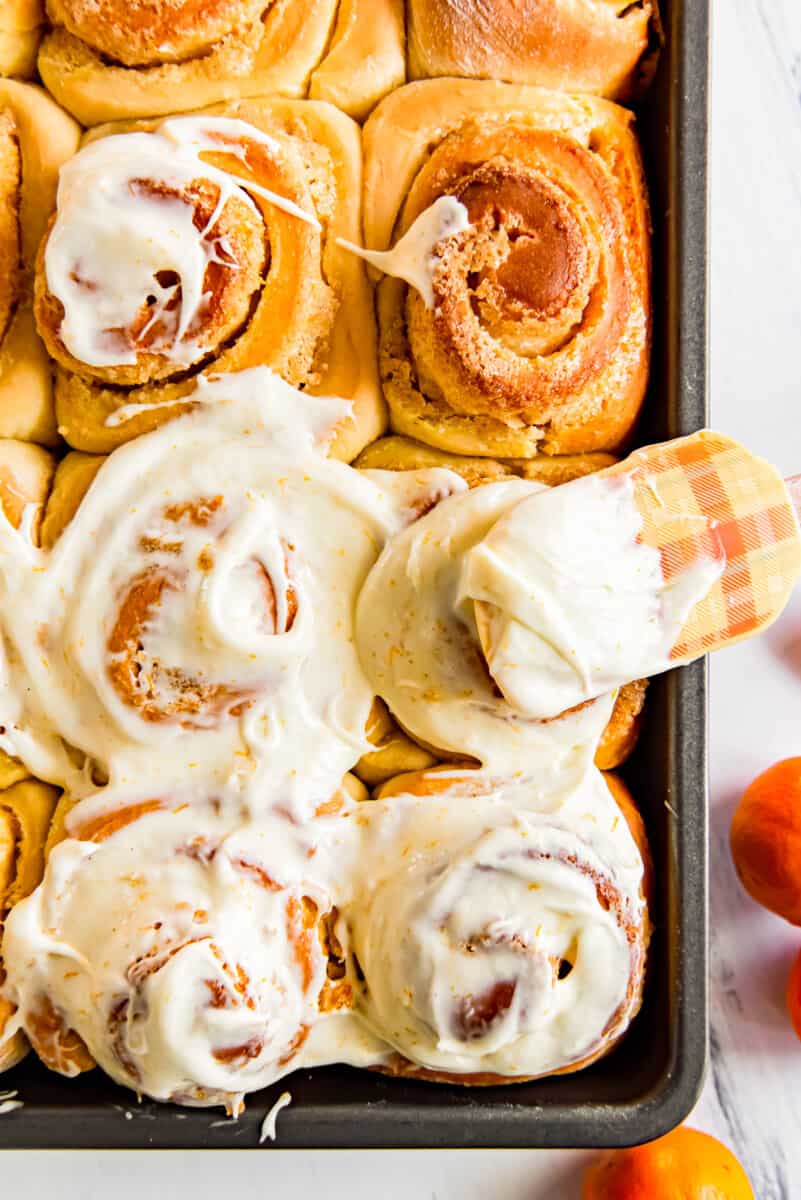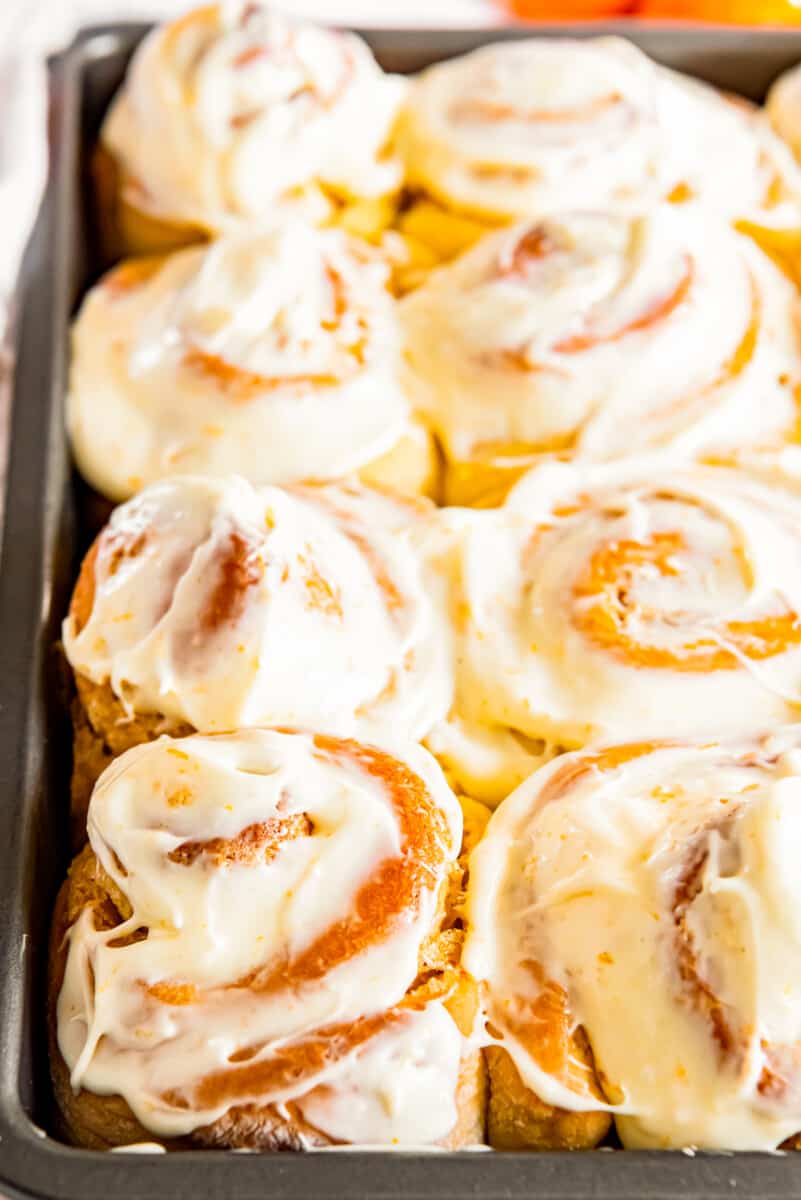 Are orange rolls like cinnamon rolls?
Yes. Imagine a fruity, orange-filled version of your favorite cinnamon rolls. That's what these orange sweet rolls are! There's a bit of cinnamon in the filling too.
How hot should the milk and orange juice be?
Both the milk and orange juice should be between 105-115°F. If the liquids are warmer than 115°F they will kill the yeast and if they are any cooler, they won't activate the yeast.
Why isn't my dough rising?
It could be a few different things. Making sure the liquids are at the right temperature (as detailed above) is important. Otherwise, your dough might not rise. You also need to make sure your dough has a warm spot to rise (if rising overnight in the fridge, it needs more time to fully rise).
What is the difference between active dry and instant yeast?
Active dry yeast needs to be activated/rehydrated in liquid before using (instructions to do this are in the recipe card). Instant yeast is ready to use as is, and can be mixed into dry ingredients. Make sure you use active dry yeast for this recipe.
Can I make orange rolls ahead of time?
The best way to make these orange rolls ahead of time is to prepare them the night before, let the dough rise in the fridge overnight, then bake and finish them in the morning to serve.
Work up to Step 8 in the recipe card below. You'll make the dough and the filling, combine them and roll it up to make the rolls, and then place them in the baking pan.
Cover the pan and place it in the refrigerator. Your dough will rise in the fridge overnight, so it's ready to go in the morning.
The next day, pick up where you left off, at Step 9 in the recipe card. Let the rolls sit out and come to room temperature while you preheat the oven.
Then bake the orange rolls, make the frosting, and serve.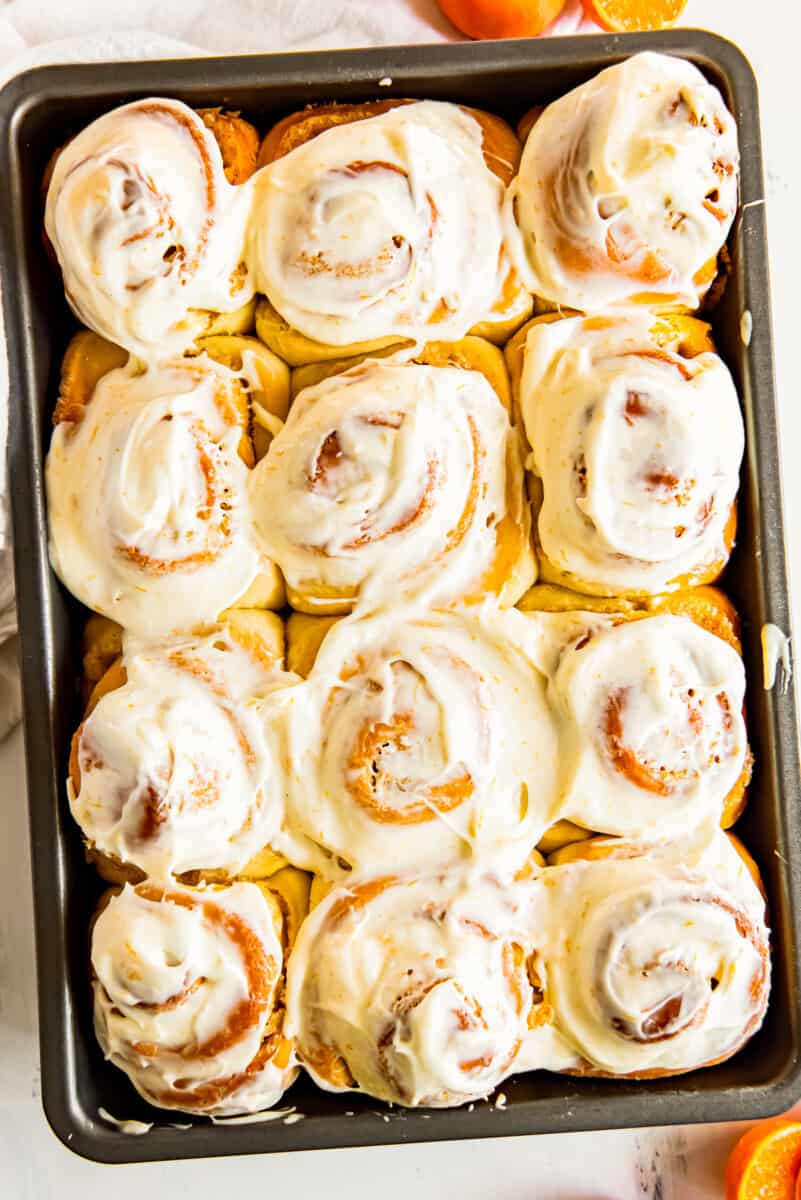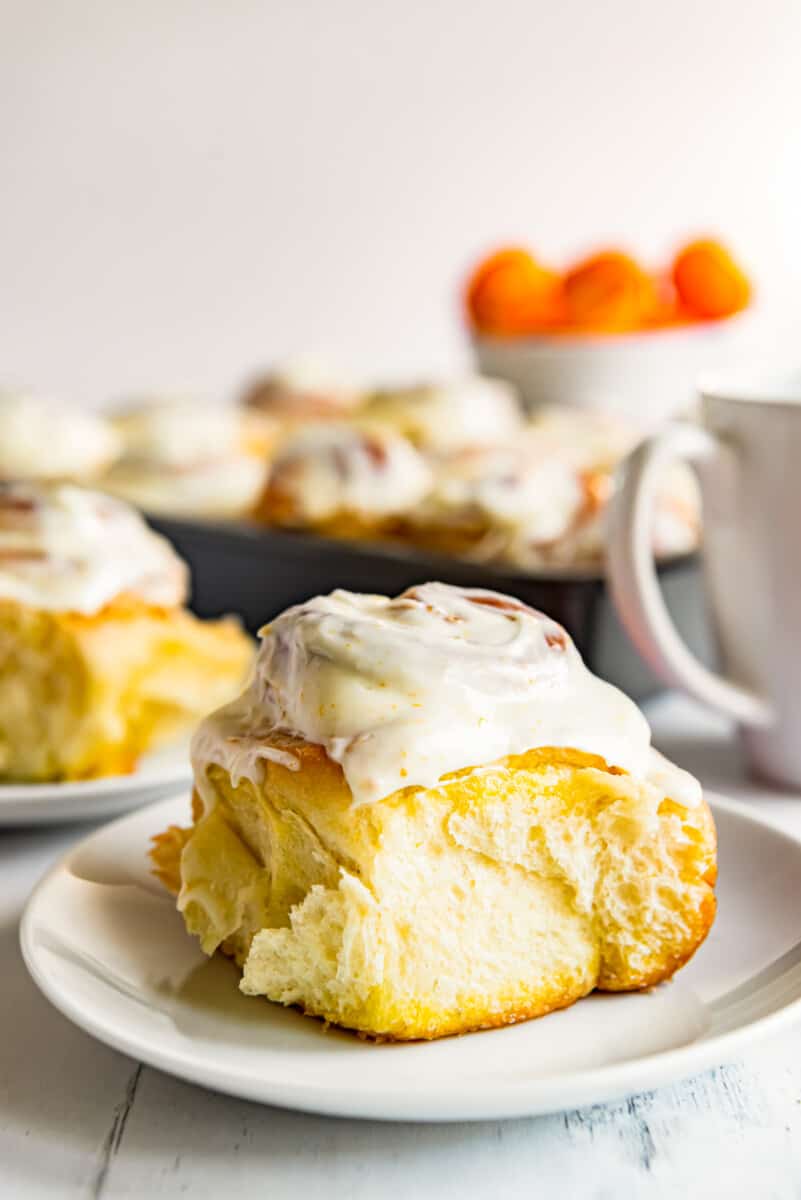 Tips!
Make sure the milk and orange juice are heated between 105-115°F. The temperature is important!
The dry yeast needs to be activated, so it needs the full 5 minutes to bloom, as instructed.
A stand mixer will make the dough-making process much easier, but if you don't have one, you can knead the dough by hand.
The dough needs to rise twice, for a total of about 1½ hours.
Using a string of floss is actually the easiest way to get a clean, quick cut in the dough when slicing the rolls.
You can make these ahead of time and prep the night before. See instructions above to make overnight orange rolls.
Leftovers should be stored in an airtight container in the refrigerator, for 3-4 days.
Can I use this recipe to make lemon rolls?
Yes, you could easily turn this orange rolls recipe into lemon sweet rolls if you prefer. Just replace the orange ingredients with lemon ones (for example, replace the orange zest with lemon zest).
What frostings go well with orange rolls?
We're making a delicious cream cheese frosting for these orange cinnamon rolls. It's creamy, orangey, and just perfect.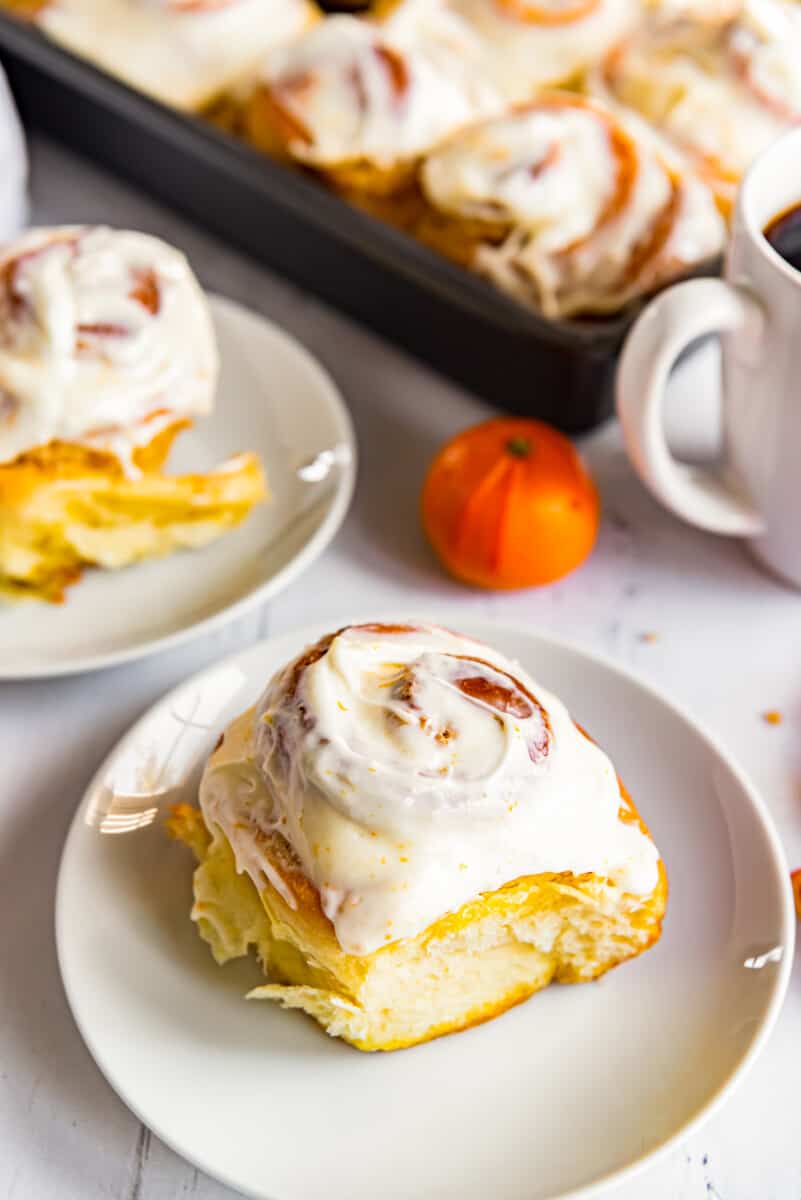 This homemade orange rolls recipe will make everyone in the family happy to get out of bed! These sweet rolls make a great Christmas breakfast or Easter brunch too, either for guests or just for you and the little ones.
If you make this recipe be sure to upload a photo in the comment section below or leave a rating. Enjoy! You can also jump to recipe.