Pumpkin Pie Jello Shots are ready to get the party started this fall! Celebrate Halloween or Thanksgiving the right way when you make a big batch of these adorably festive jello shots. Pumpkin pie jello is spiked with rum and served in a little pie crust with whipped cream on top!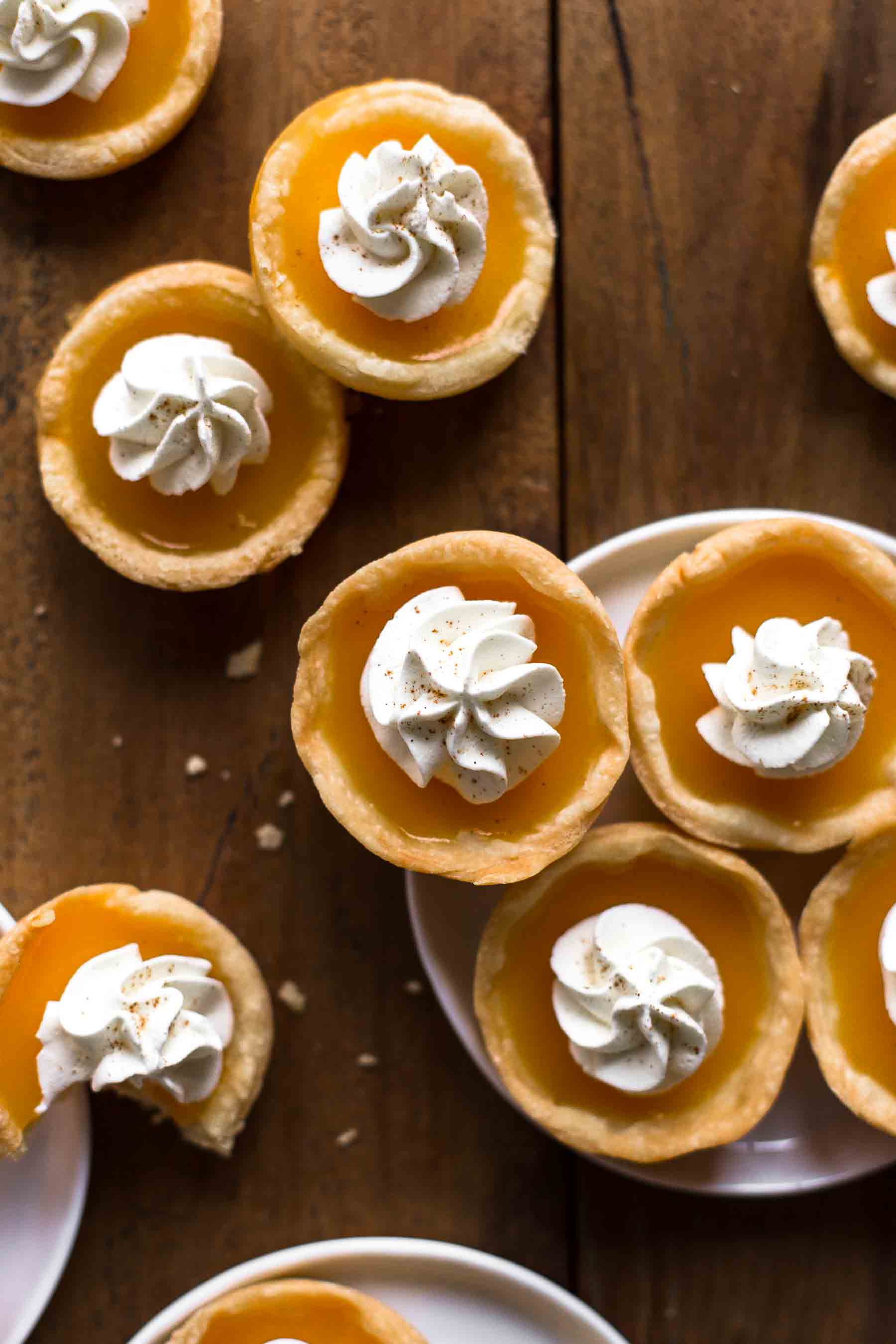 What's in Halloween Jello Shots
The pumpkin pie mix, the pie crust and the whipped cream on top will make you think you just took a bite of pumpkin pie.
Pie Crust: Refrigerated premade pie crusts from the grocery store work great! However, you can always make homemade pie crust if you're feeling fancy.
Gelatin: You'll need unflavored gelatin! The flavor in these shots comes from the other ingredients.
Pumpkin Pie Filling: If you can't find this, just use pumpkin puree with some pumpkin pie spice mixed in.
Alcohol: I like to use white rum, but vodka also works! Use your favorite.
Sugar: White granulated sugar creates the perfect amount of sweetness.
Heavy Whipping Cream: Do NOT substitute this with any other dairy product.
Whipped Cream: Because no pumpkin pie is complete without some on top!
PRO TIP: Make pumpkin jello shots the day before you plan on serving them. They need 8 hours to set.
What kind of pumpkin should I use?
Since you're essentially making a pumpkin pie, look for canned pumpkin pie filling (also called pumpkin pie mix). It has everything you need for a pie: pumpkin puree, spices (cinnamon, nutmeg, ginger), and sweetener.
In the baking aisle, you'll also find solid pack pumpkin (also called pure pumpkin puree). It is just cooked and pureed pumpkin. Many people who make pumpkin pie like to use the solid-pack pumpkin and then add their own spice blend and sweetener.
For this recipe, it's much easier to use pumpkin pie filling–it saves several steps and tastes wonderful!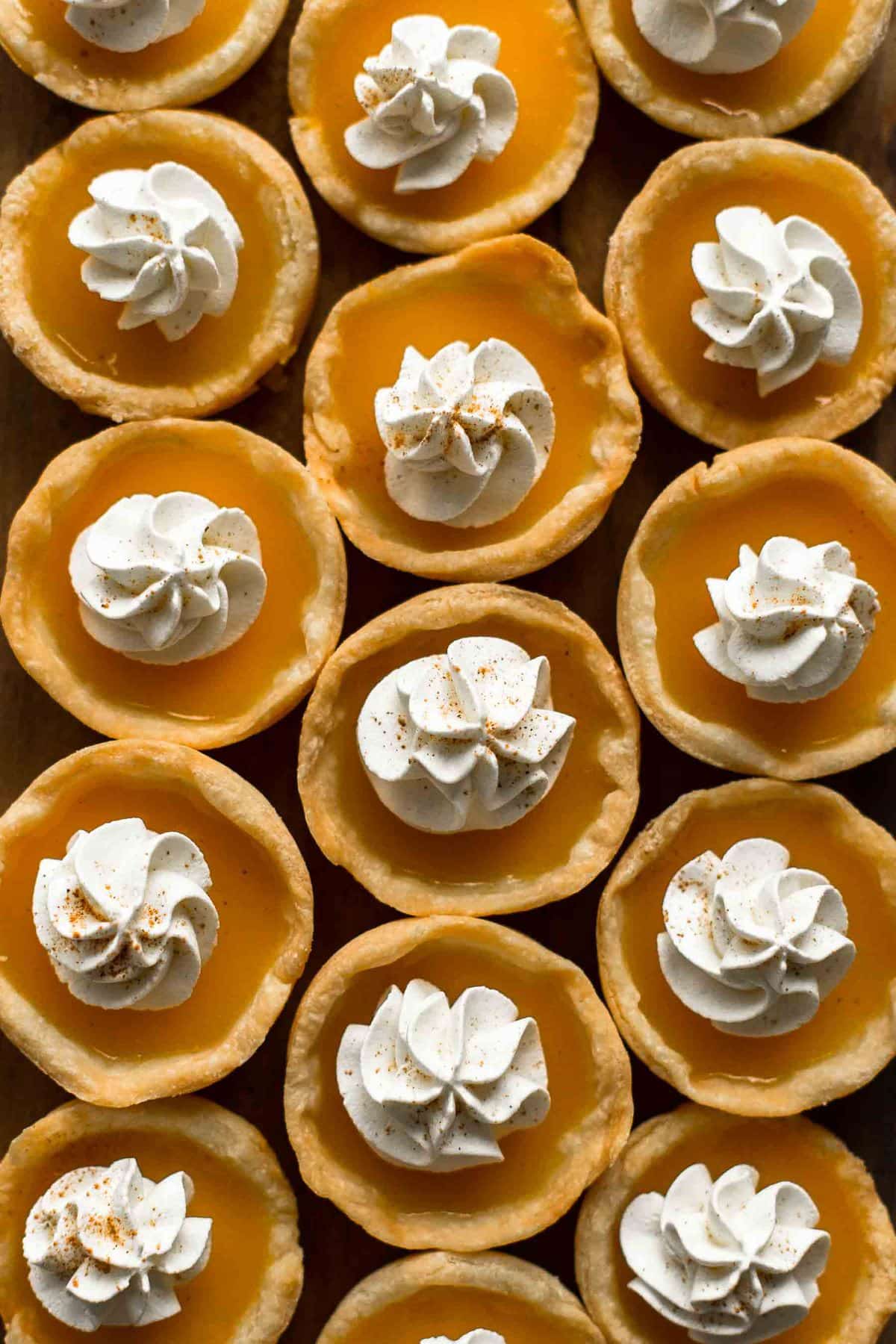 How long does it take to make jello shots?
Overall, it doesn't take long to make Jello shots. Prep time is about 20 minutes or so, and these are really easy. However, Jello shots need time to set and that's where the time comes into play! They need at least 8 hours in the refrigerator to fully set, so I recommend making them the day before and storing them overnight.
What alcohol is best for pumpkin pie jello shots?
White rum is my personal favorite, but plain vodka (with no additional flavors) also works perfectly.
Can I add more alcohol?
Here's the deal – working with gelatin is truly a balancing act. If you add more rum or vodka, there's a big chance that the jello shots will stay watery and will not set.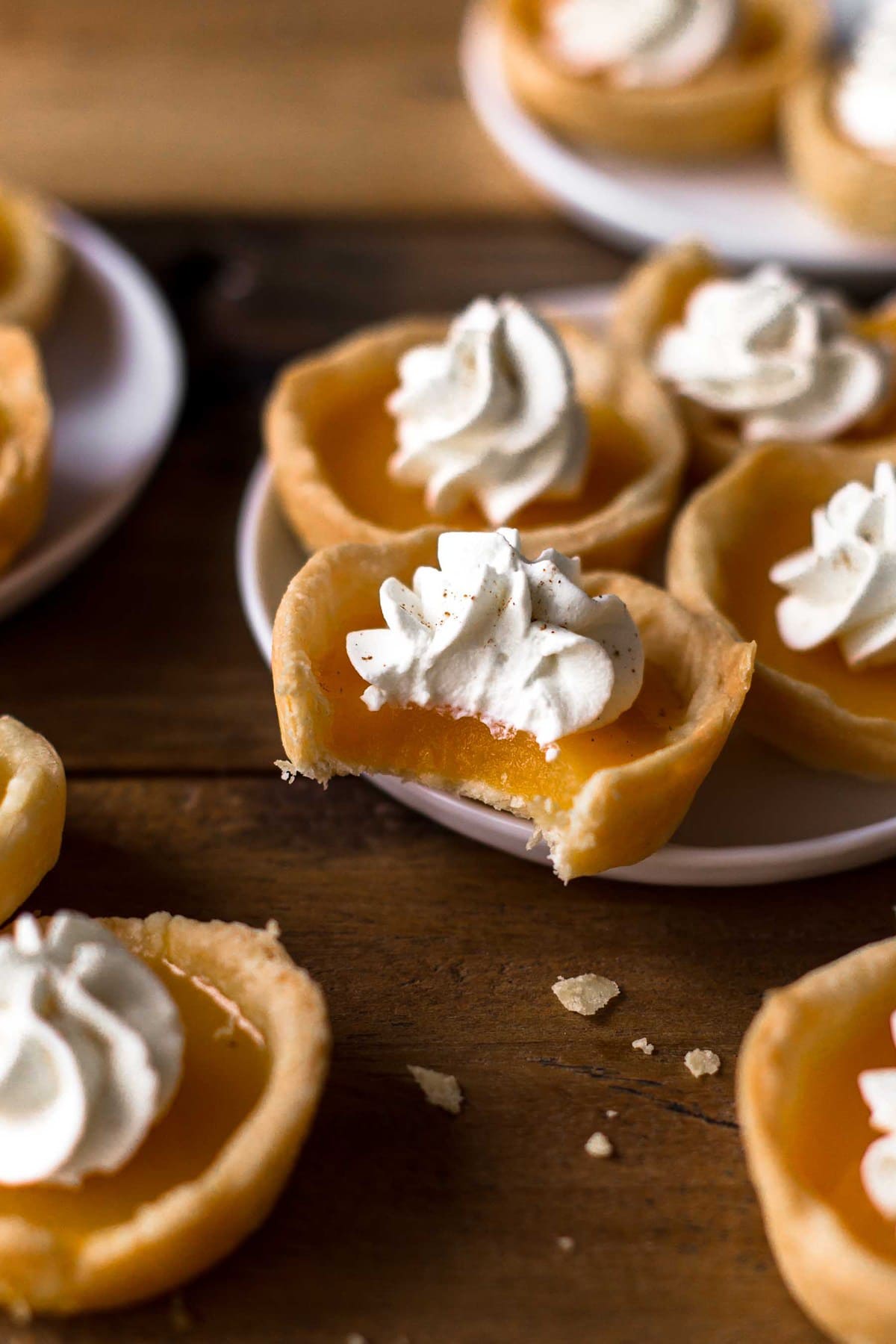 How to Store
In an airtight container in the fridge, these pumpkin jello shots will stay good for up to a week. Just keep in mind that they really are best enjoyed within the first 24-48 hours after they've set for the best crunchy pie crust!
Serving Suggestions
If you're hosting a Halloween party, you'll also need to serve some ghoulishly good finger foods like Halloween Chex Mix and Oreo spiders!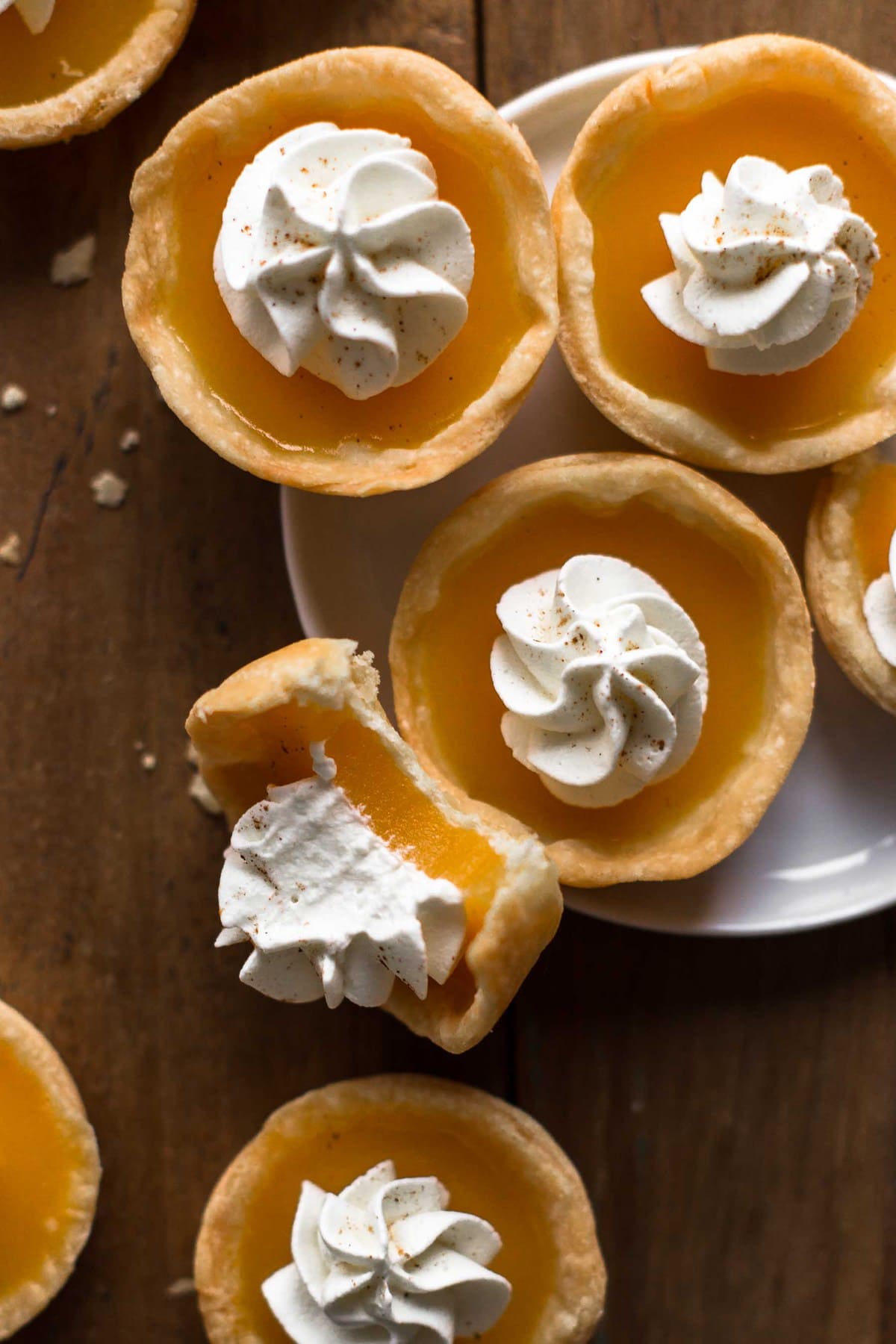 5-Star Review
"The last time I made pie Jell-O shots, it was using the mini graham cracker crusts…these are much easier since they're already bite size. I recently made about 200 of these to hand out to parents during trick or treating." – Tina