This jello shot recipe is the BEST jello shots for fall! These Pumpkin Pie Shots are tasty, fun, and easy. This is one of my favorite jello shots ideas for fall because I love all things pumpkin. They make the perfect Thanksgiving or Halloween jello shots!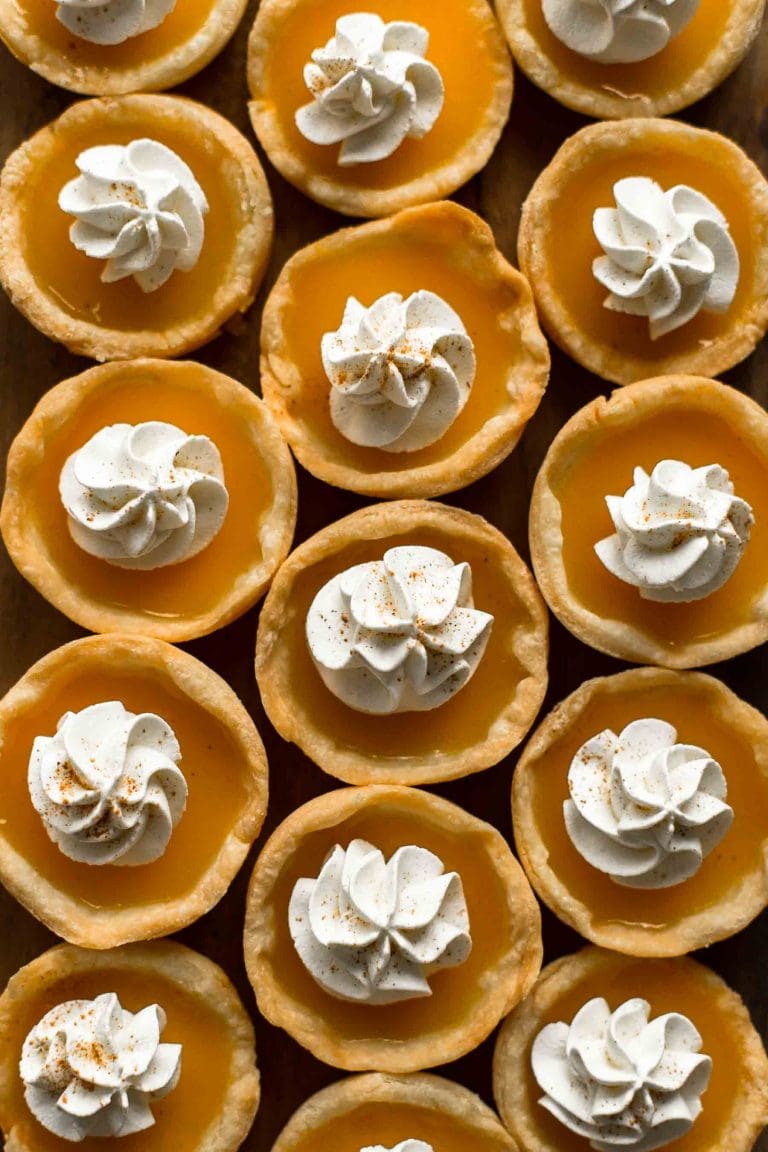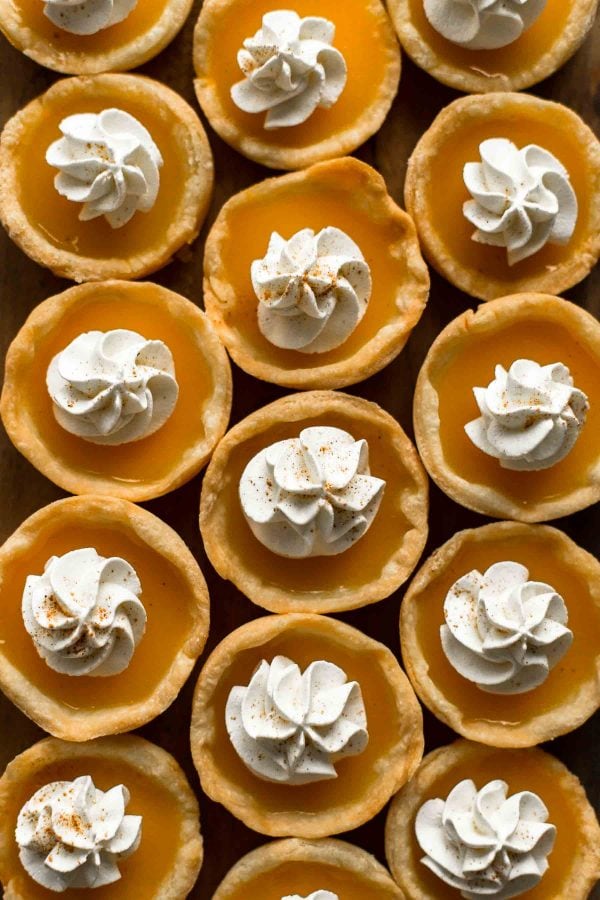 Pumpkin Jello Shot Recipe
This festive pumpkin pie jello shot recipe is so fun. They really are the best jello shots for any fall occasion, especially Thanksgiving or Halloween parties. Yum!
I'm all about having a fun cocktail treat for every occasion. Whether it's a classic cocktail, a party punch, or something totally different, every party needs a little something. This Pumpkin Pie Jello Shot Recipe definitely falls into the "something totally different" category, but they're also totally fun.
I just love this jello shot idea. They look like little tiny pumpkin pies (soooo cute!), but they're packed with the perfect punch. You can use rum or vodka for this recipe, whichever you prefer. These are definitely the best jello shots for fall, and I think everyone will be delighted to see these at your next get together.
Pumpkin Pie Shots are the perfect Halloween jello shots recipe, and they would be so fun for Thanksgiving too. The little pie crusts house the pumpkin jello, and they are just delicious!
Make this adorable, fun, and delicious Pumpkin Pie Jello Shot recipe for your Thanksgiving or Halloween party. They are the best jello shots for fall!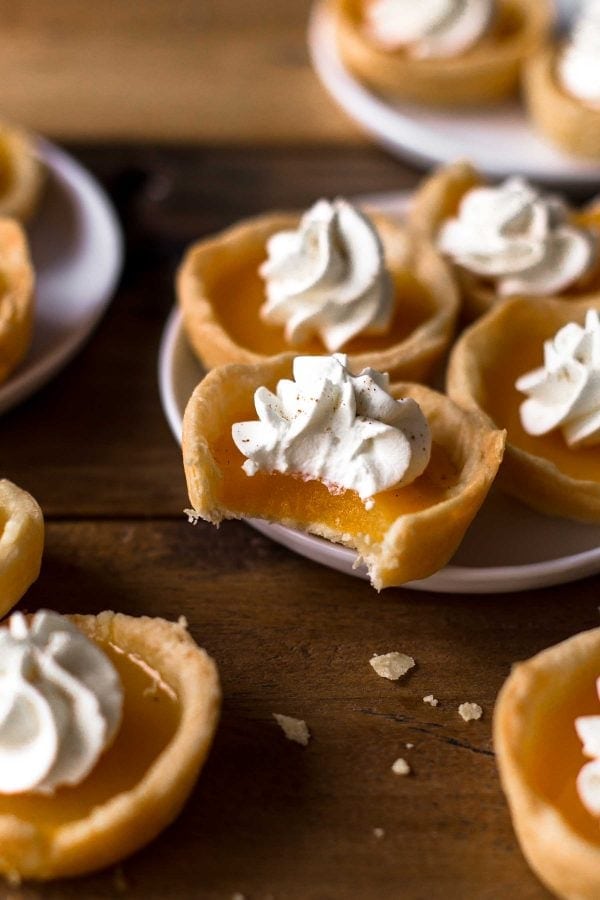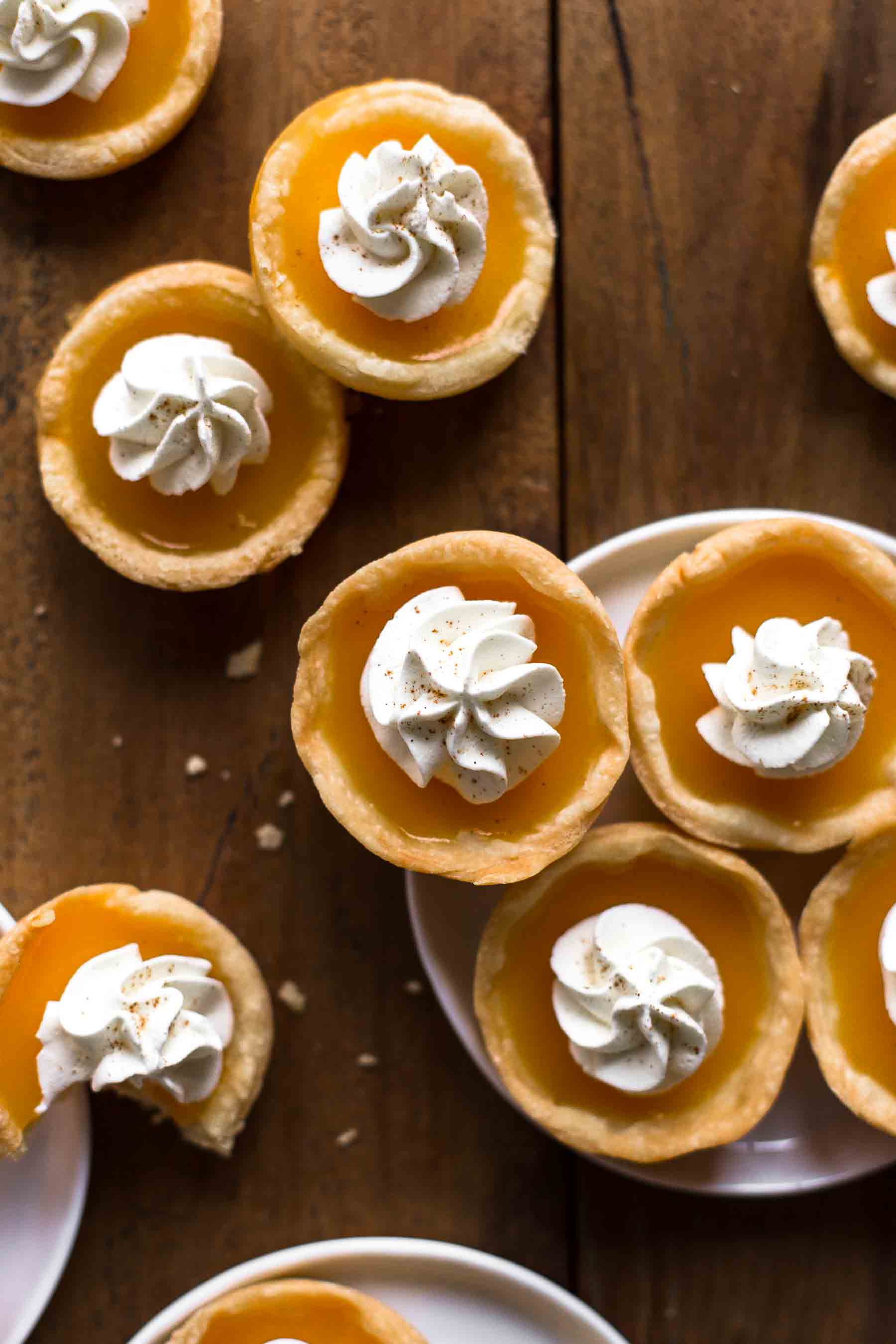 Best Jello Shots Ideas for Fall
If you want to pumpkin spice up your get-togethers this fall, this little Pumpkin Pie Jello Shot recipe is just the thing. Talk about adorable! They look just like mini pumpkin pies, and they taste like it too. These are the best jello shots hands down. So delicious and I really can't get over how cute they are!
Thanksgiving or Halloween Jello Shots
Autumn deserves to have its own designated jello shot recipe…and these Pumpkin Pie Shot are definitely it! Skip the typical stuff and make these your classy Halloween jello shots. I will literally put pumpkin in every recipe I can, so these just made sense. Bring them out on Thanksgiving and everyone will be impressed!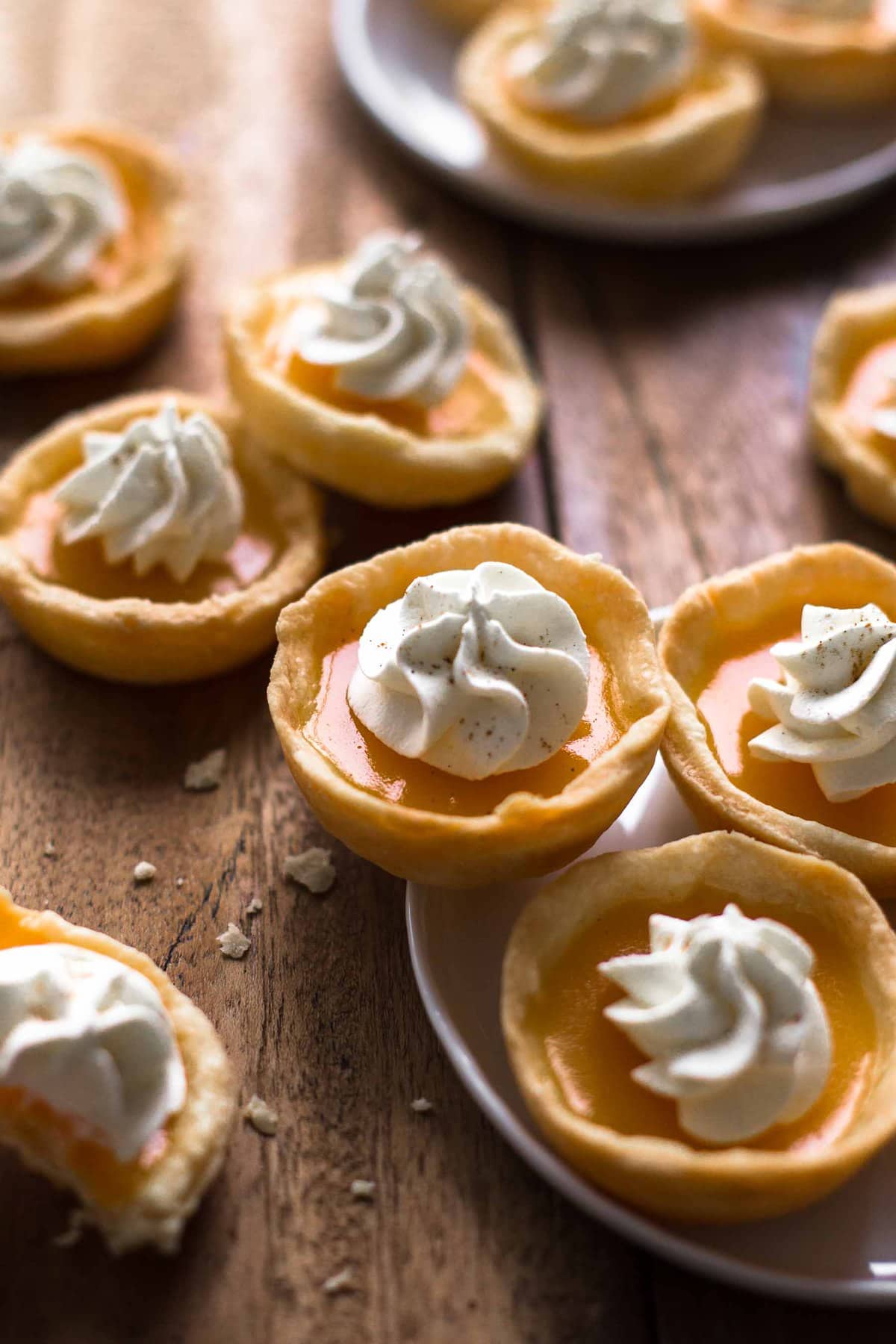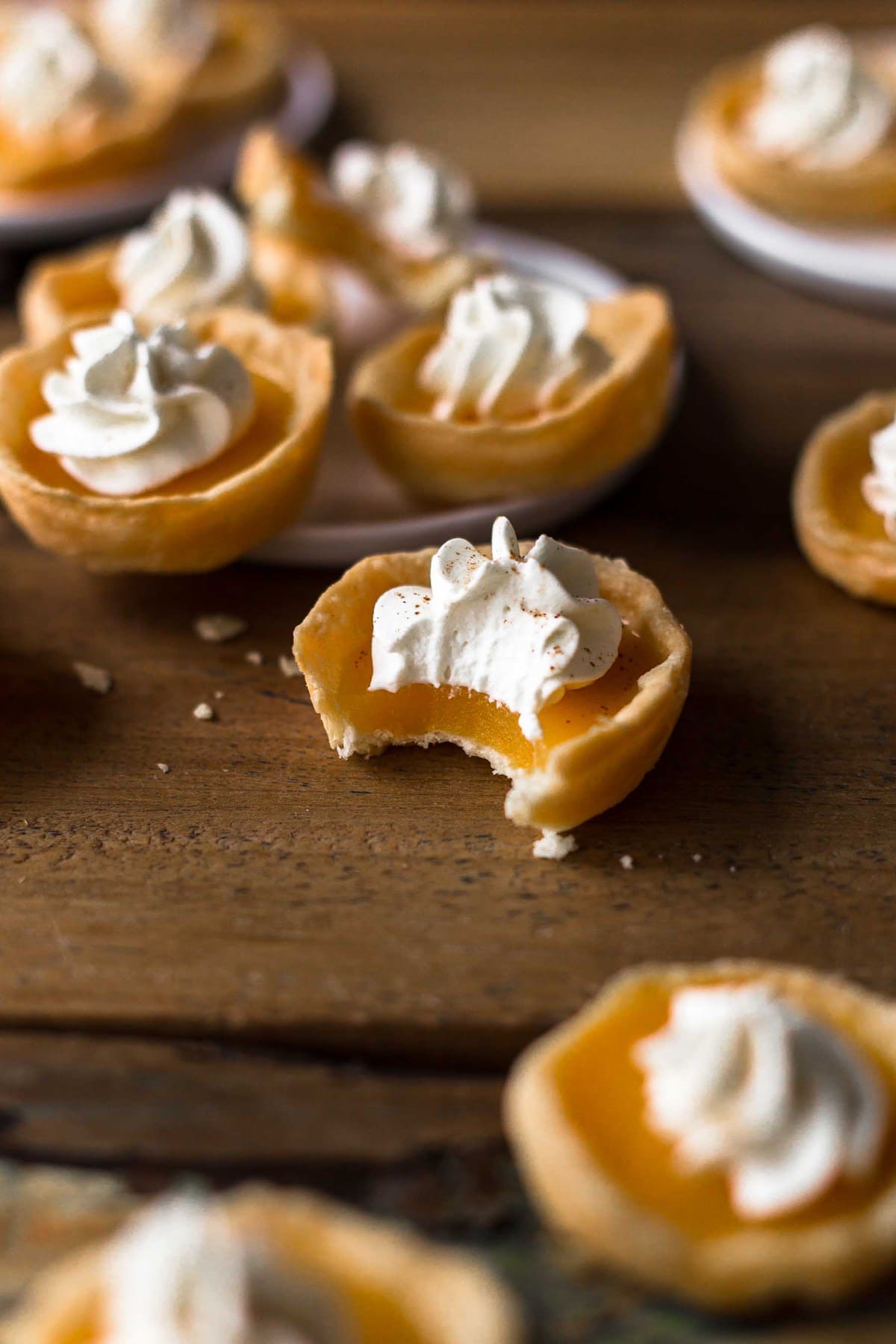 How to make Jello Shots (Pumpkin Flavor)
I ended up using pie crust in a mini muffin tin to make this perfect little pumpkin pie jello shot recipe. It worked like a charm! Plus, using actual pie crust makes them taste even more like pumpkin pie. Yum! By far the best jello shots, and so fun to make!
How to make Pumpkin Pie Shots:
Cut pie dough into small circles. I used a skinny drinking glass to press into the dough and make my circles. Use something that is about the size of the mini muffin pan slots.
Place the dough circles into the muffin tin, and bake them according to the pie dough package instructions. Set them aside to cool once they're done.
Pour 1 cup of water into a saucepan, then sprinkle the gelatin packets over the water. Let it sit for 2 minutes.
Set the stove to medium-high heat, then stir in the pumpkin and sugar. Bring the mixture to a simmer, and then turn off the heat and let it cool.
Mix in the rum/vodka (you can use either), heavy cream, and water.
Now pour the gelatin mixture into the pie crust, and let them set in the refrigerator overnight (or at least 8 hours).
Adding a bit of whipped cream on top before serving adds a little extra fun to this pumpkin pie jello shot recipe!
How long does it take to make jello shots?
Overall, the process of making jello shots is pretty short. Prep time is about 20 minutes or so, so these are really easy. However, jello shots need time to set! They need at least 8 hours in the refrigerator to full set, so I recommend just making them the day before and storing them overnight.
How long do jello shots last?
Typically jello shots will keep in the refrigerator up to about a week or so.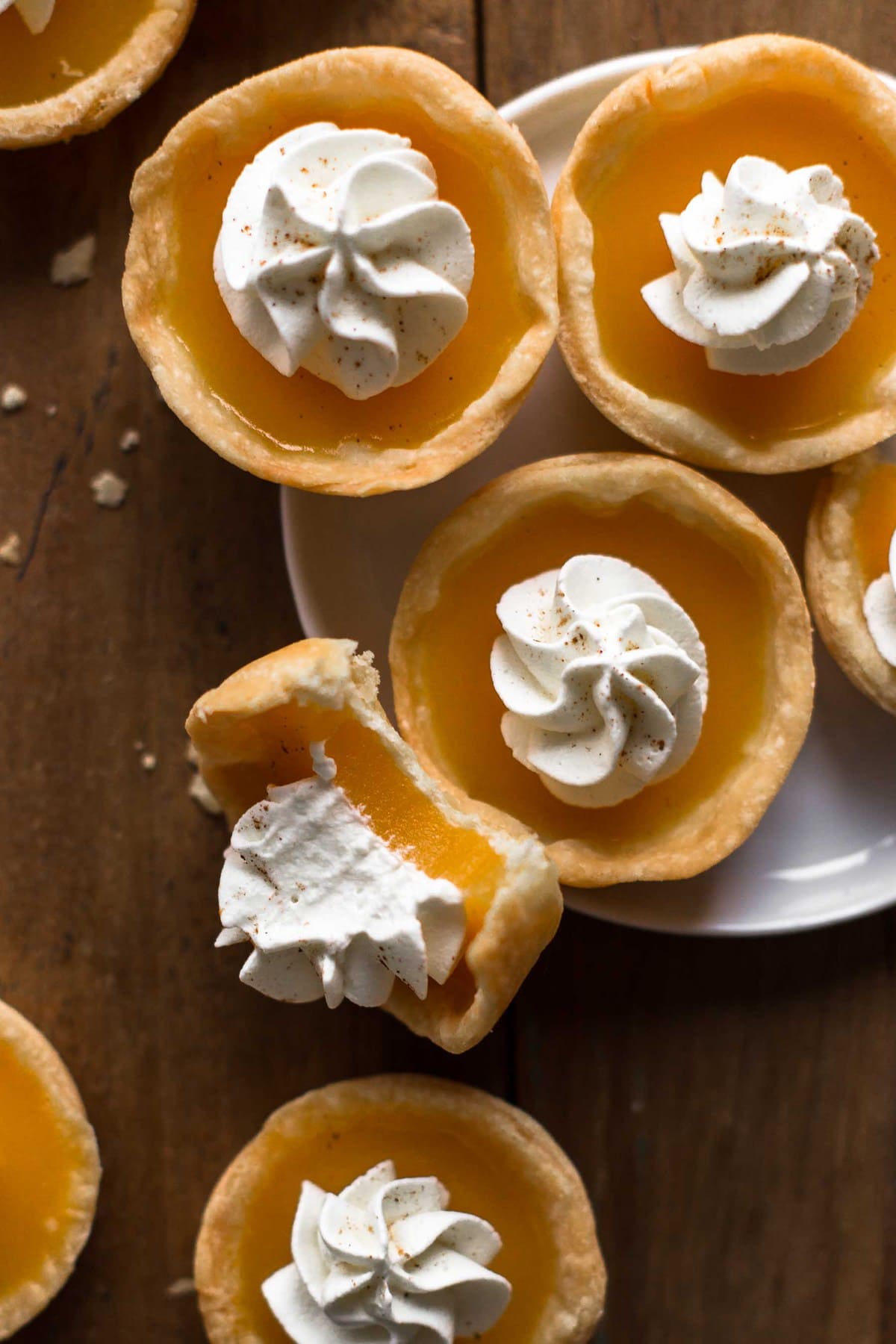 These Mini Pumpkin Pie Shots are the best jello shots for Thanksgiving and Halloween, but they're just as fun all year around!
Watch the Video and See the recipe card for details on how to make these Pumpkin Pie Jello Shots. Enjoy!
If you love this fun boozy pumpkin recipe, be sure to try out these other pumpkin favorites!