This RUBY RED GRAPEFRUIT AND SAGE PALOMA makes me think of being on vacation. No better refreshment! This simple cocktail just screams summer. A little slice of heaven.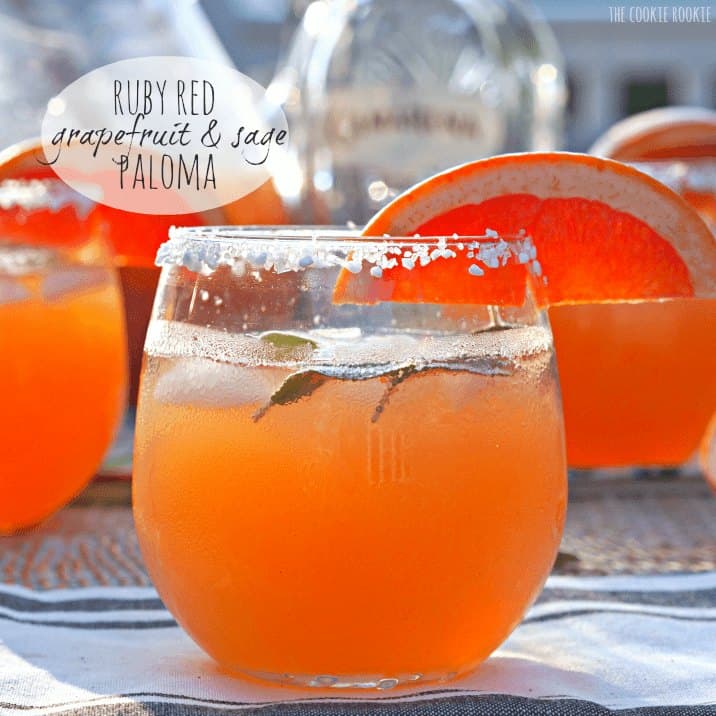 There's not much better than sipping a simple cocktail (or mocktail!) in the summer heat. I love hanging out with Pat and Scout on our new deck, enjoying our first summer as a married couple! (But not Dill. We used to let him on the deck and would put up a baby gate. Until the night he heard fireworks and BOLTED! We were all in tears. Never again) This easy little drink is the perfect sip for celebrating family and friends.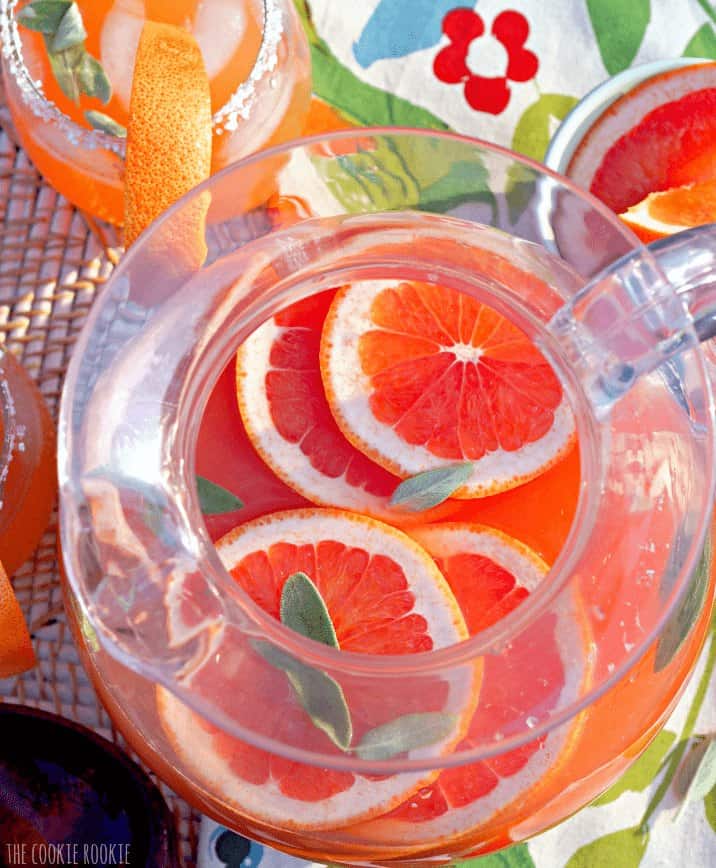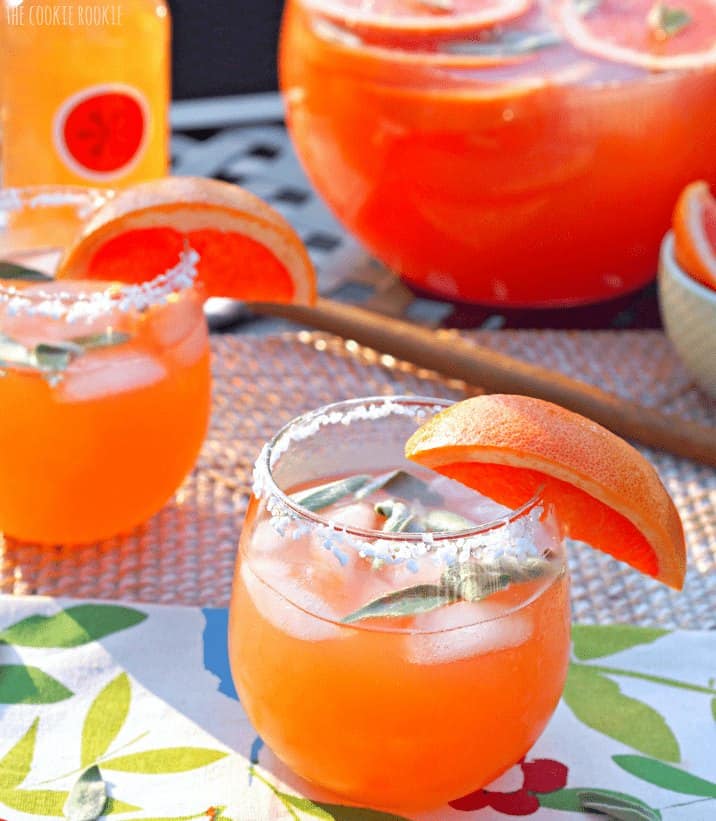 I love a good margarita, and this drink is such a fun spin on a similar taste. I recently had a Paloma at a local Mexican restaurant, and knew I had to recreate it at home. Grapefruit juice + Tequila. Yum. Add some sage and some grapefruit soda…perfection.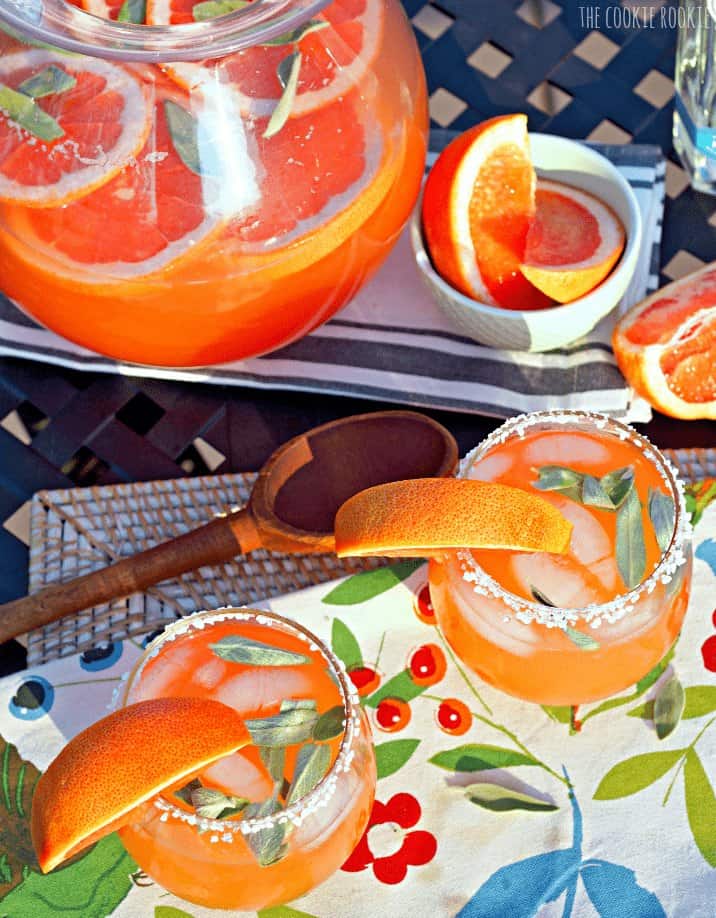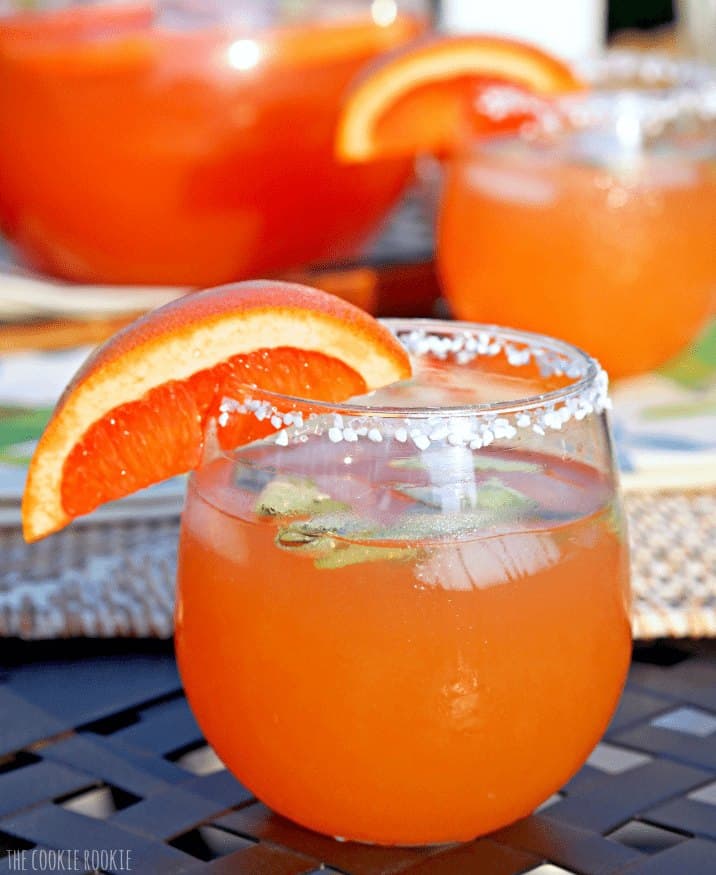 Don't these colors just scream summer? I think so. Bright, cheery, and delicious. Total yum.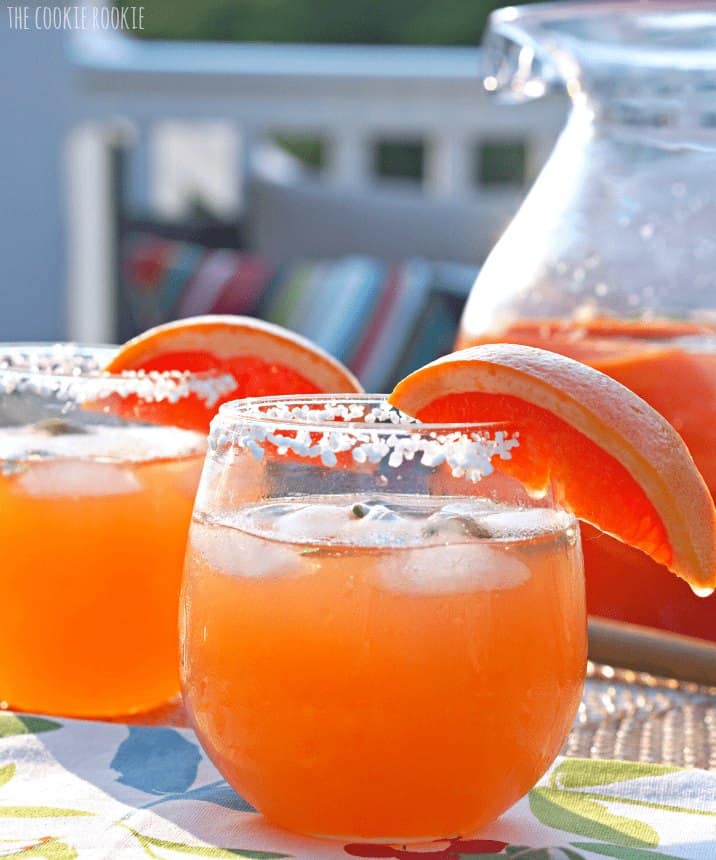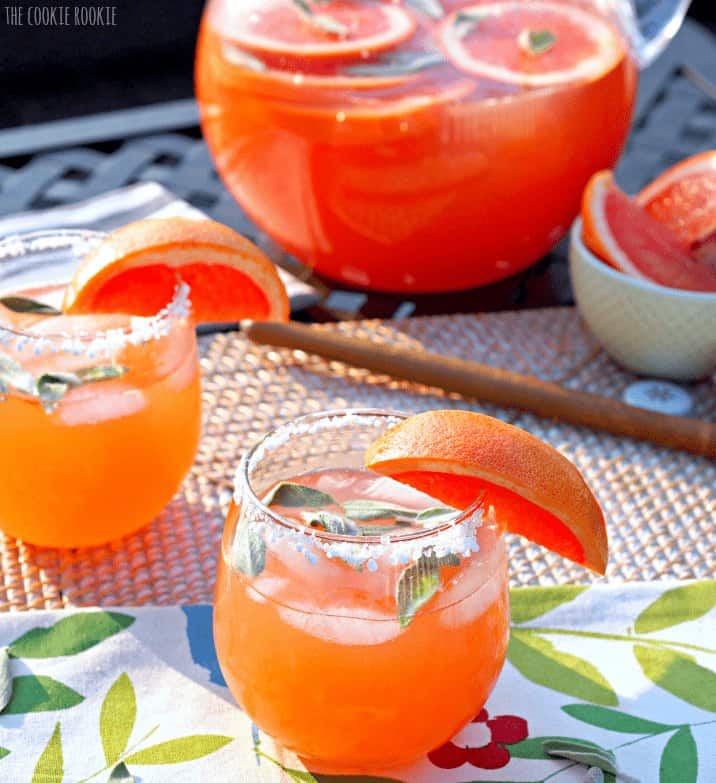 Who wants to come over and enjoy some of these beauties! I have a pitcher waiting! Pat has to study…BORING!! Swing on my…I'm getting a glass ready as we speak.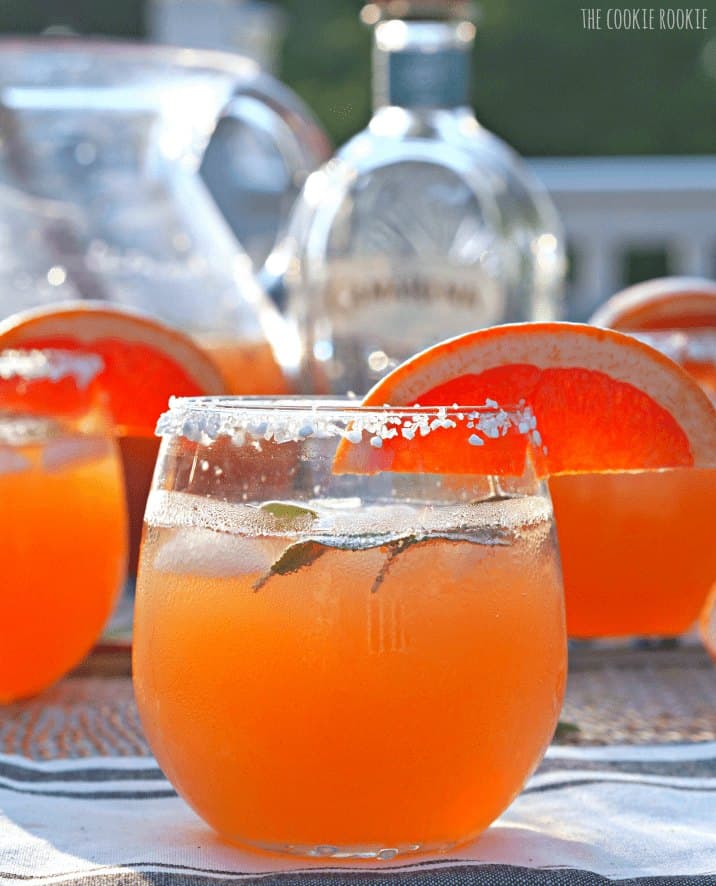 Enjoy!!